Top 11 Games Like Stardew Valley (Games Better Than Stardew Valley In Their Own Way)
Updated: 31 Aug 2019 1:19 pm
Full of secrets, an immersive world, and rich characters, Stardew Valley was so much more than just a farming simulator.
What Are The Best Games Like Stardew Valley?
With a rich world begging to be explored, indie game Stardew Valley became a surprise hit, but there are many other incredible games like it.
So, if you fell in love with Stardew Valley and have been yearning for more farming, questing, secrets, and exploration, you're in luck.
Whether you are on your tenth play-through or have recently become enchanted with this farming simulation game, here are a few titles you'll want to check out.
11. Farm for your Life
Farm for your Life Gameplay 
When a storm leaves your town in ruins, you are tasked with rebuilding alongside the other survivors—and fighting off the living dead. Farm for your Life puts a whole new spin on farming simulators by adding zombies to the mix. Growing your farm is only half the battle.
Breathe new life into your devastated home as you repair buildings torn apart by the storm's fury. Use fruit and vegetables to fuel your own restaurant, and unlock new areas. As darkness falls, it falls upon you to protect what little you have from the hoards of undead shambling toward your precious crops, restaurant, and livestock.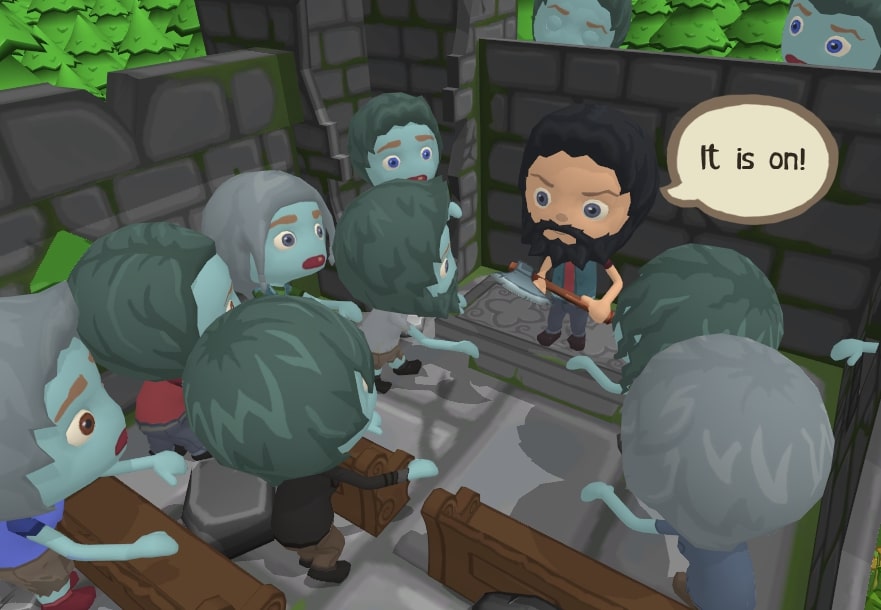 Player faces a mob of undead attackers, armed with courage and an axe.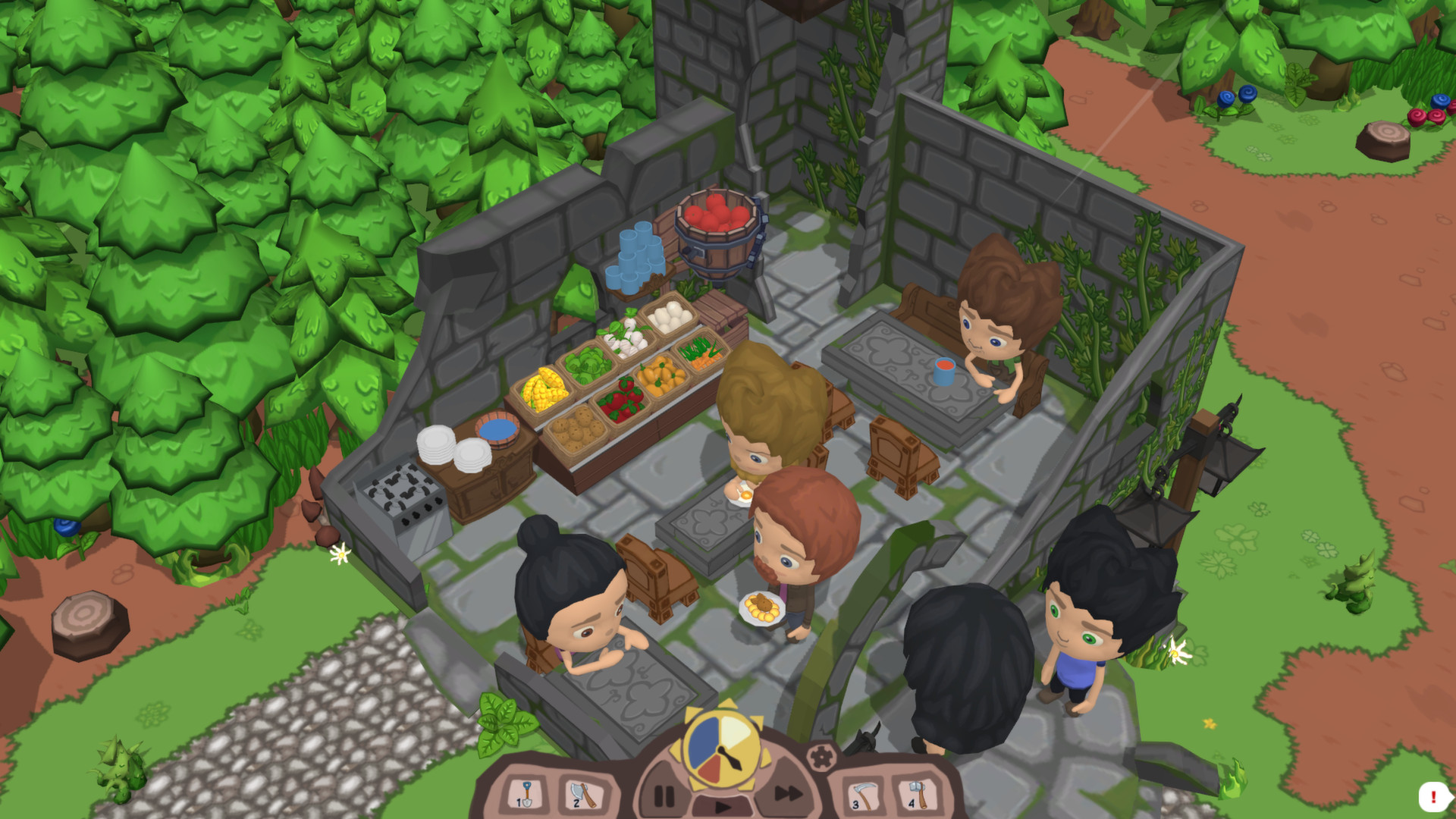 A player prepares food in their restaurant, using ingredients they have grown on their farm.
10. Harvest Moon: Light of Hope Special Edition
Harvest Moon: Light of Hope Special Edition Gameplay
Celebrating the 20th Anniversary of the Harvest Moon franchise, Harvest Moon: Light of Hope Special Edition begins with the player in search of a fresh start. You set sail to new horizons, only to have a storm run your ship into the sea. Saved by a young doctor when you drift into a small harbor town, you begin your new life.
Search for materials to restore the town and lighthouse to their former glory as you make friends and fall in love. Grow crops, unlock new areas, and attend the Dog Racing Festival and other new events!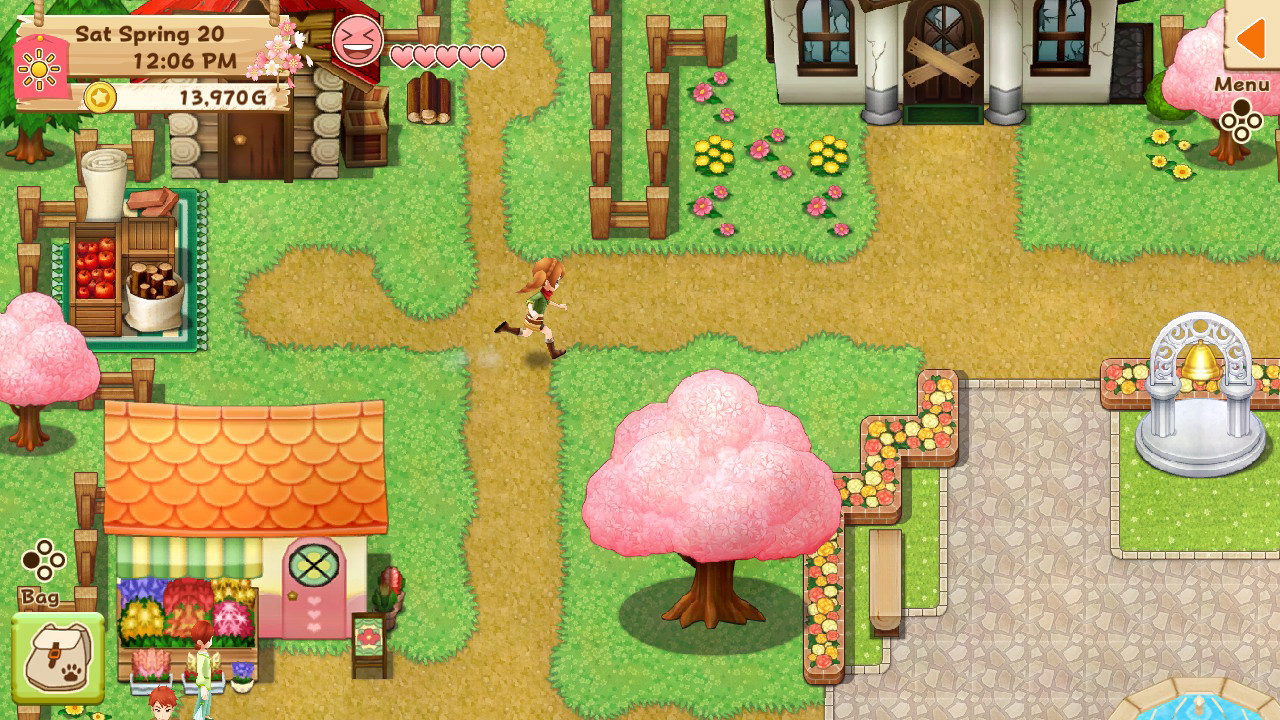 Player sprints through town in spring, past flowering trees, in search of new adventures.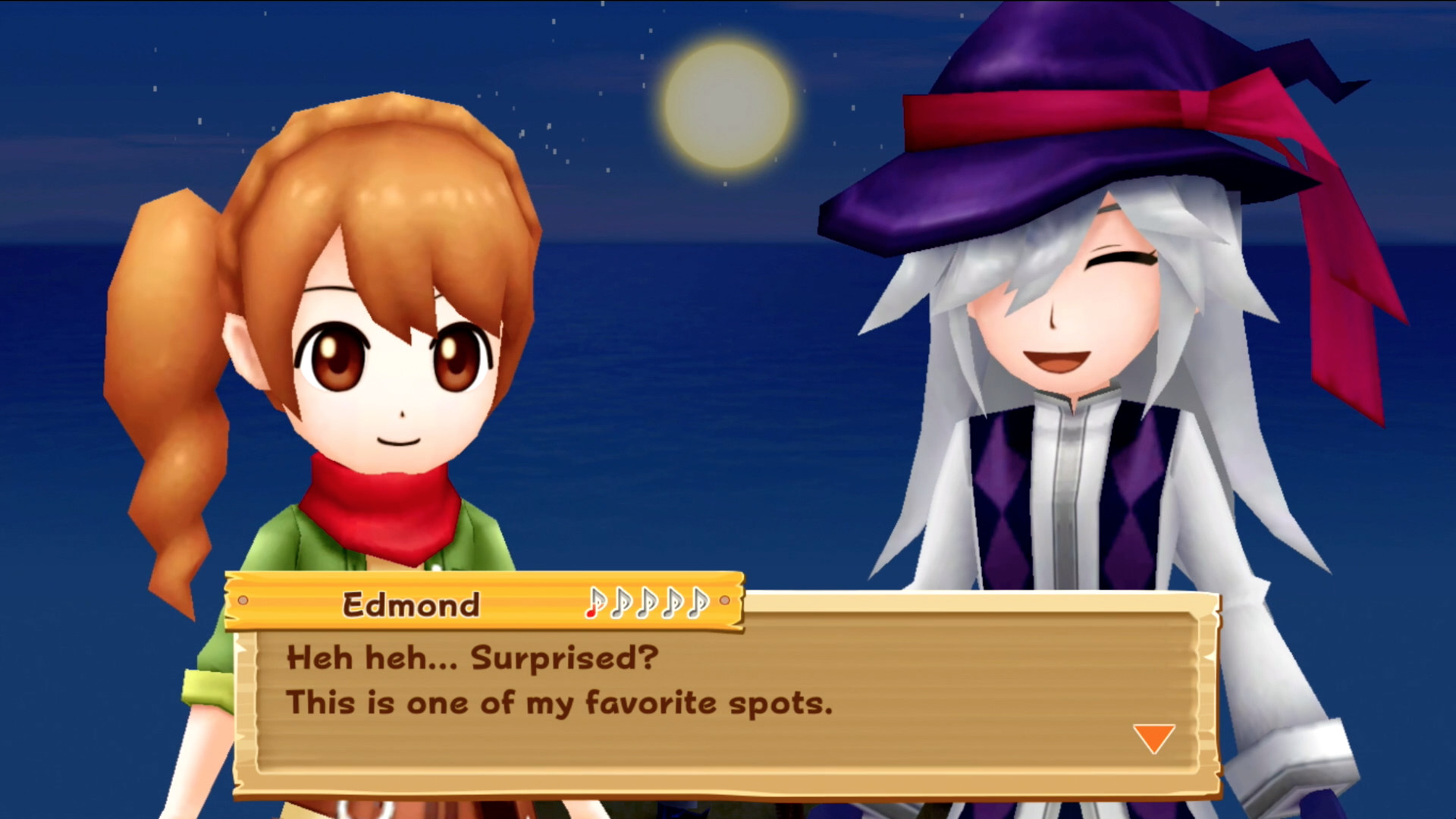 Edmond shares a favorite spot and a bonding moment.
9. Kingdoms and Castles
Kingdoms and Castles Gameplay
Kingdoms and Castles introduces players to an ever-evolving world and endless opportunity to grow a kingdom and defend it against invaders, mythical beasts, and more. Dragons, Vikings, and inclement weather will challenge you as you juggle the needs for shelter, food, and other necessities.
You begin with a lone castle, surrounded by wilderness and exposed to the elements. With each newly-erected building, your tiny hamlet grows into a formidable city, but you'll face plague, invasion, and the brutal forces of a world at the mercy of the seasons.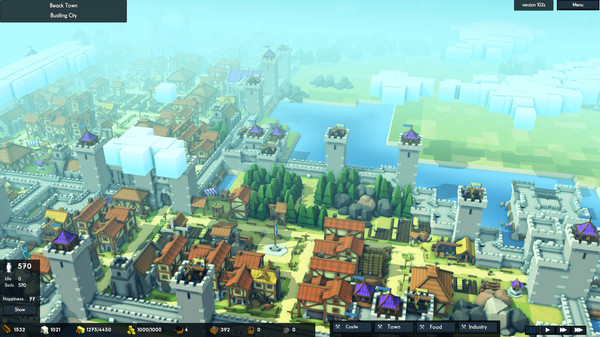 A sprawling kingdom stretches across the screen, prosperous and defiant in an unforgiving world.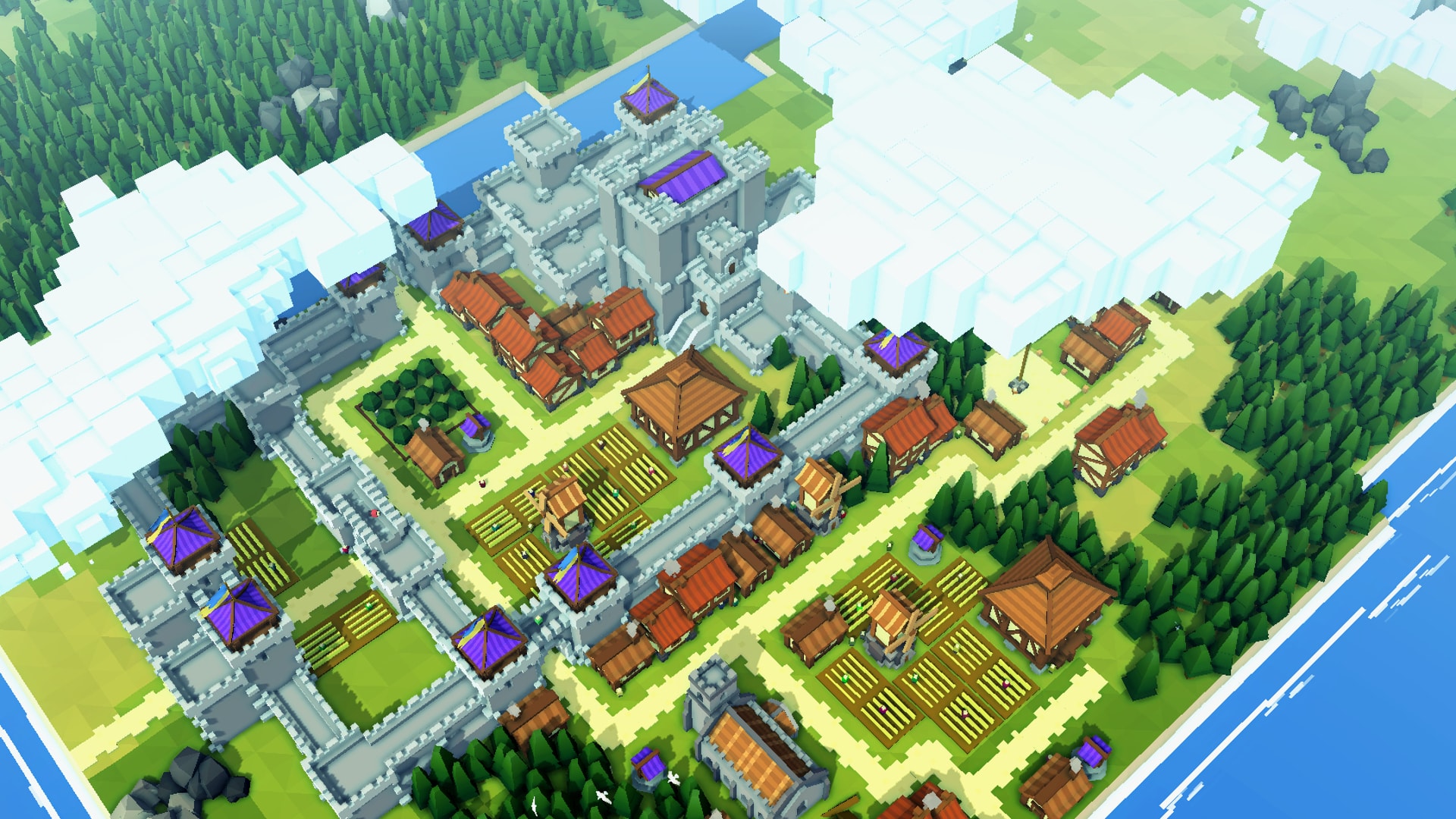 Clouds roll across a young, expanding hamlet.
8. Gleaner Heights
Gleaner Heights Gameplay
Gleaner Heights, like Stardew Valley, is home to many secrets. Tending your crops may be the beginning, but as the game progresses you will stumble across gruesome plots and supernatural horror, battle monsters for ancient treasure, and explore the deep in your underwater diving suit.
Your actions determine the ending you face in this dark farming simulator. Whether you strive to become a hero or rise to villainy, you'll love exploring this unique world, uncovering dark truths, and raising unusual livestock such as silkworms.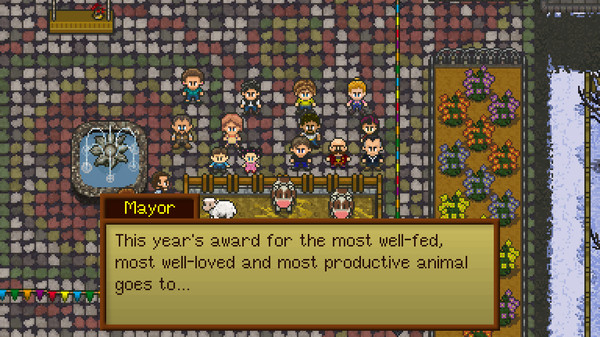 The mayor inspects a variety of livestock as townfolk wait on baited breath.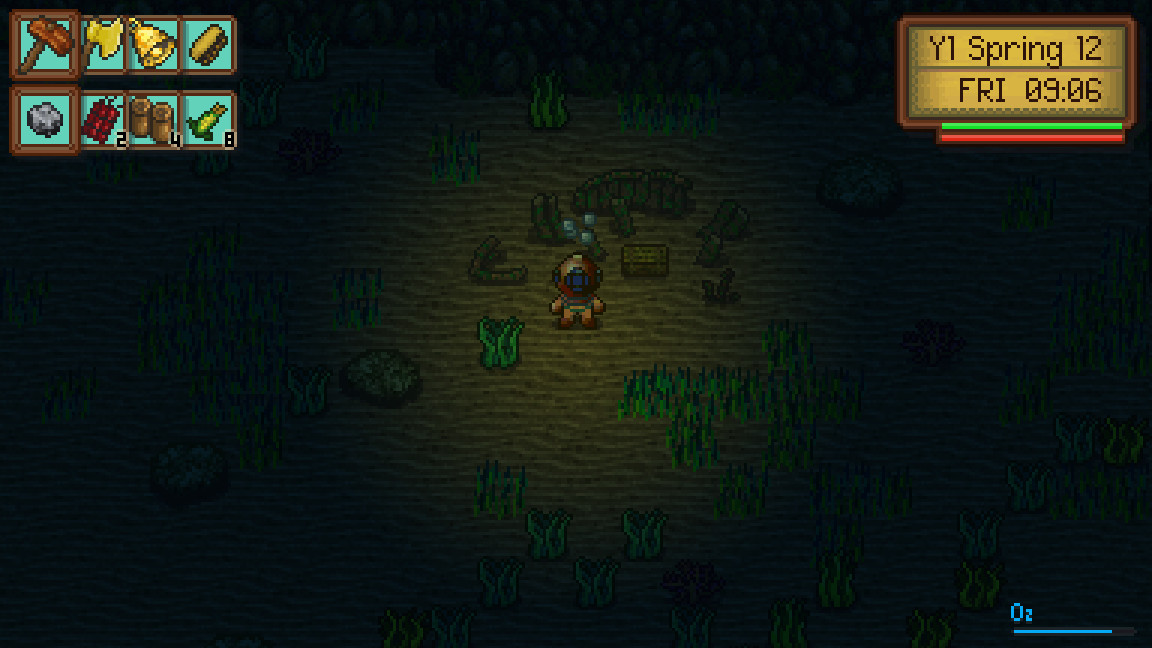 Player explores the underwater depths in search of lost treasure.
7. Northgard
Northgard Gameplay 
Based on Norse mythology, this Viking strategy game challenges you to expand your clan while facing an onslaught of challengers. Direwolves, bears, Valkyries, giants, the undead and other clans seek to destroy your stronghold as your brave new civilization grows.
Expansion isn't the only route to victory in Northgard. Transform the entire game by tailoring the conditions to win from conquest to wisdom, trading, fame, and more.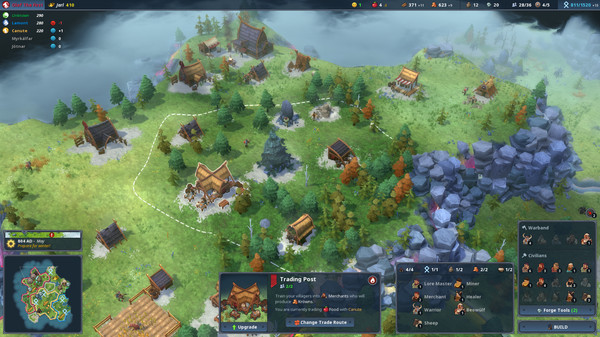 A growing settlement expands toward the misty shore in Northgard.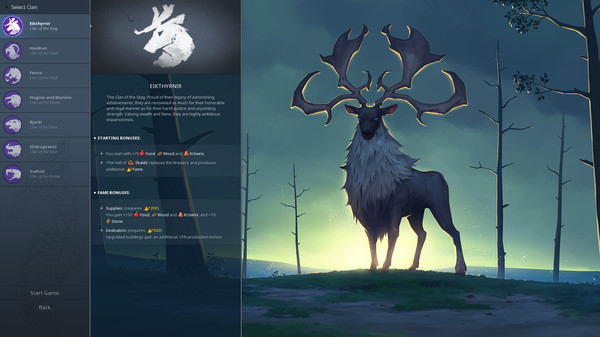 Choose your clan carefully—each one comes with a unique set of strengths.
6. Banished
Banished Gameplay 
Banished follows the struggle of a small group of exiled travelers desperate to begin a new life. You start with almost nothing and must find a way to provide shelter and warmth in order for this fragile new civilization to survive.
The people themselves are the driving force behind your city's expansion in Banished. They must not only survive—they must be happy in order to start families and grow the population. You will be faced with unique challenges as harsh weather, crop blights, and disease test your mettle.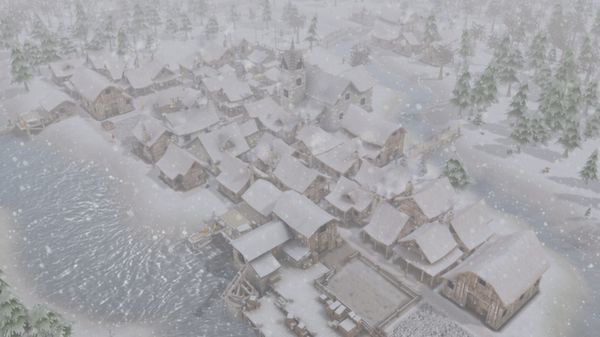 Snow blankets the exiled settlers of Banished as they struggle to survive the elements.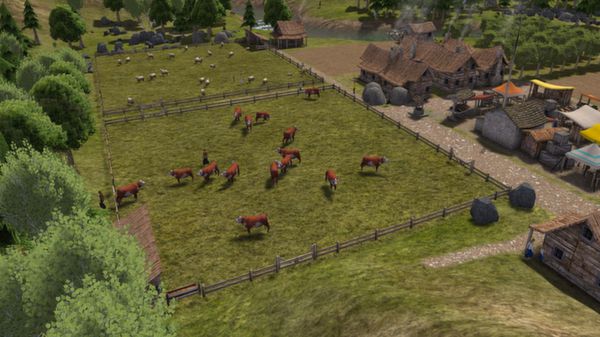 Livestock scatter behind a small settlement, surrounded by a variety of trees.
5. Frostpunk
Frostpunk Gameplay 
You rule the last city remaining on Earth. To survive, you must build a civilization in the life-crushing, wintery landscape. The cold is not the only challenge you face, however—the laws you create will determine whether your city succeeds or succumbs to the deadly forces of nature.
In a beautifully realistic world ravaged by post-apocalyptic winter, life cannot survive without warmth. Frostpunk mercilessly challenges you to choose between what is morally right and what is necessary for survival, and it will haunt you with the consequences of your actions.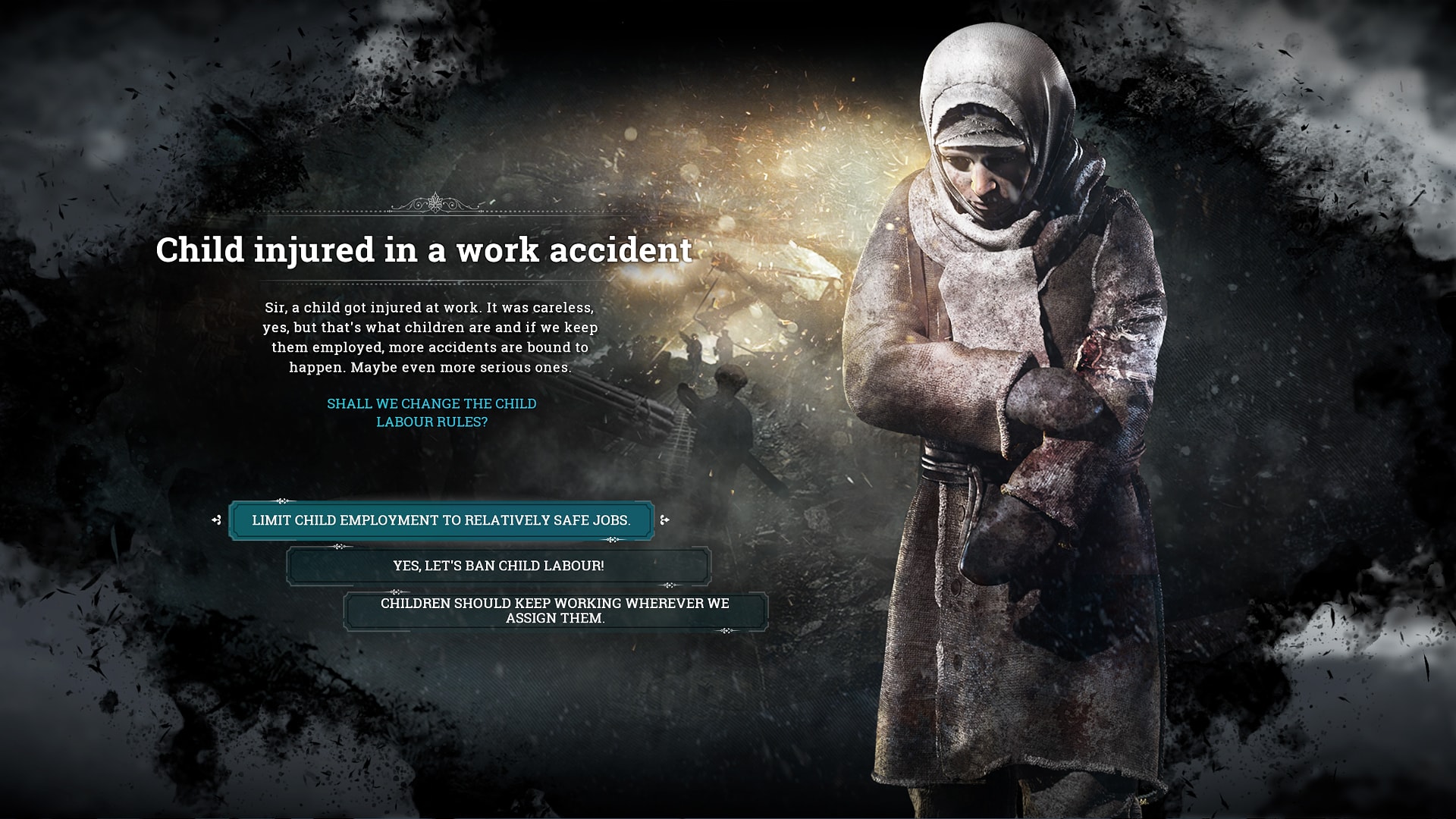 Players of Frostpunk must walk a fine line between what is morally right and what is necessary to survive.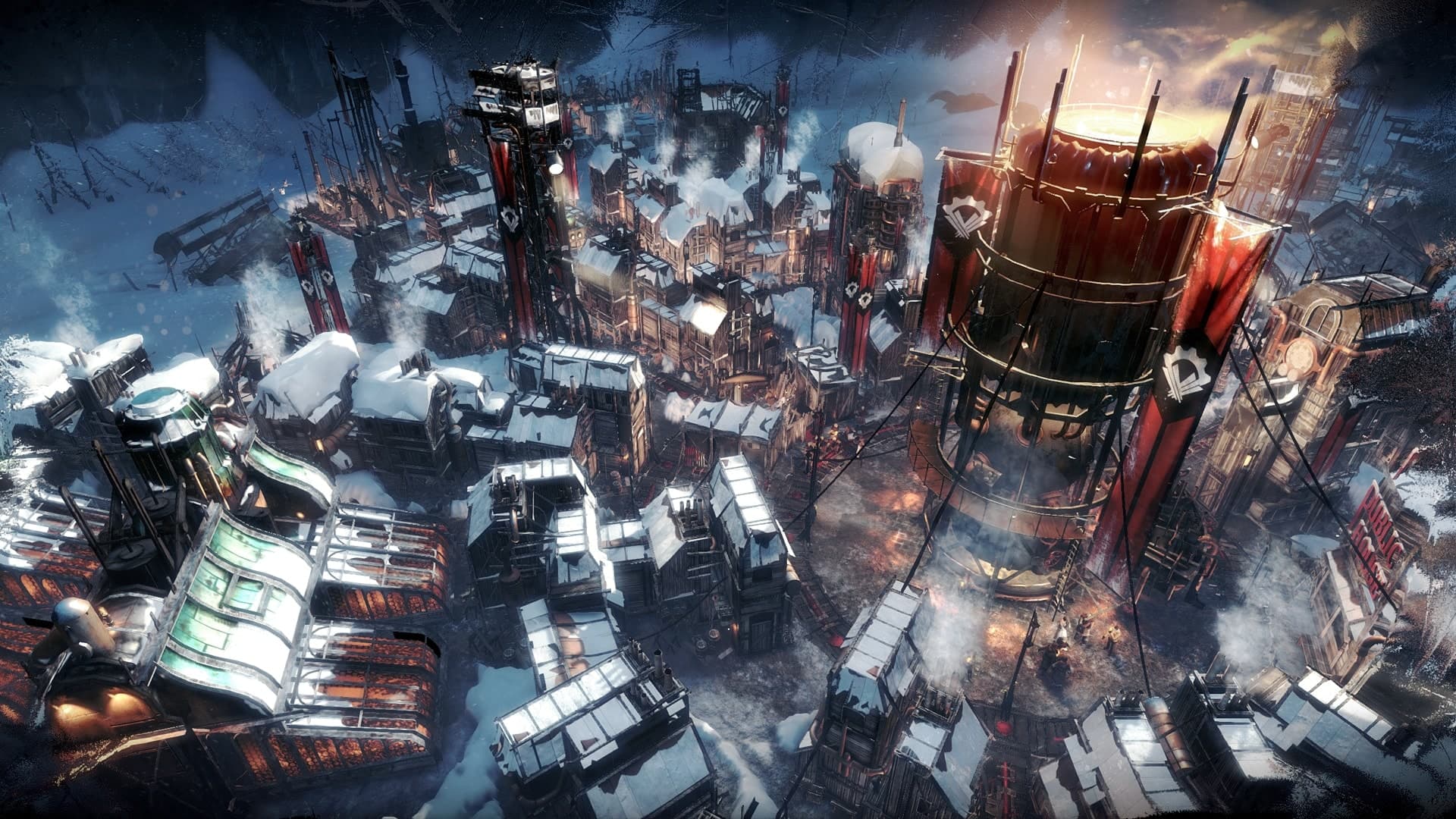 The beginning of a new civilization crowd around a generator for heat and power.
4. The Islander
The Islander Gameplay
For just a couple bucks on Steam, pick up this cheerful idle clicker farming simulator that takes place in beautiful Polynesia. Design or generate an island and fill it with crops, livestock, and fun decorations, expanding to your heart's content.
The Islander is a relaxed, soothing game as laid back as the blue ocean that surrounds it. It focuses more on designing a beautiful farm and less on the labor involved. Harvest crops by hovering, or summon cocobot helpers to keep your stress levels down.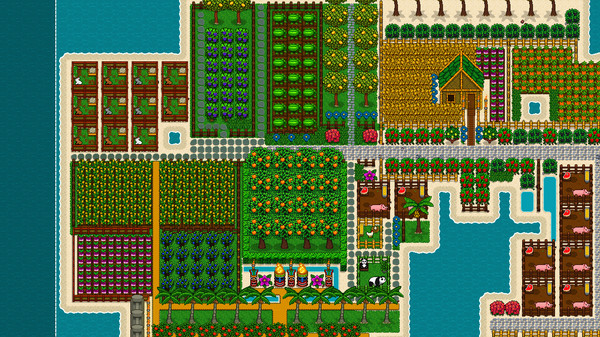 A thriving farm stretches from shore to shore, boasting a variety of crops.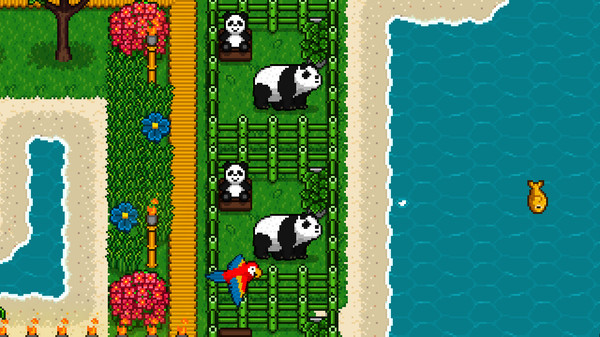 The Islander offers more unique "livestock" than most farming simulators, including these pandas.
3. Don't Starve
Don't Starve Gameplay
In Don't Starve, you play as a Gentleman Scientist named Wilson who has been transported to a sinister and wild world. With no instructions, you must learn to survive from what little the unforgiving land offers while avoiding certain death at the hands of monsters.
Don't Starve is charmingly dark with a unique illustrated animation style. It blends science with magic and weaves grim humor into every aspect of the narrative, and you'll find yourself smiling despite (or because of) Wilson's misfortune.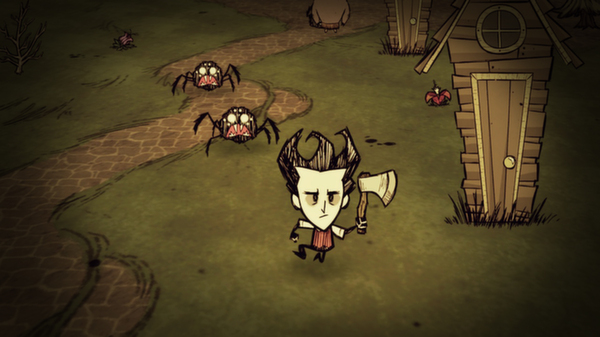 Spiders trail behind our hero Wilson, as he braves a strange and dismal land.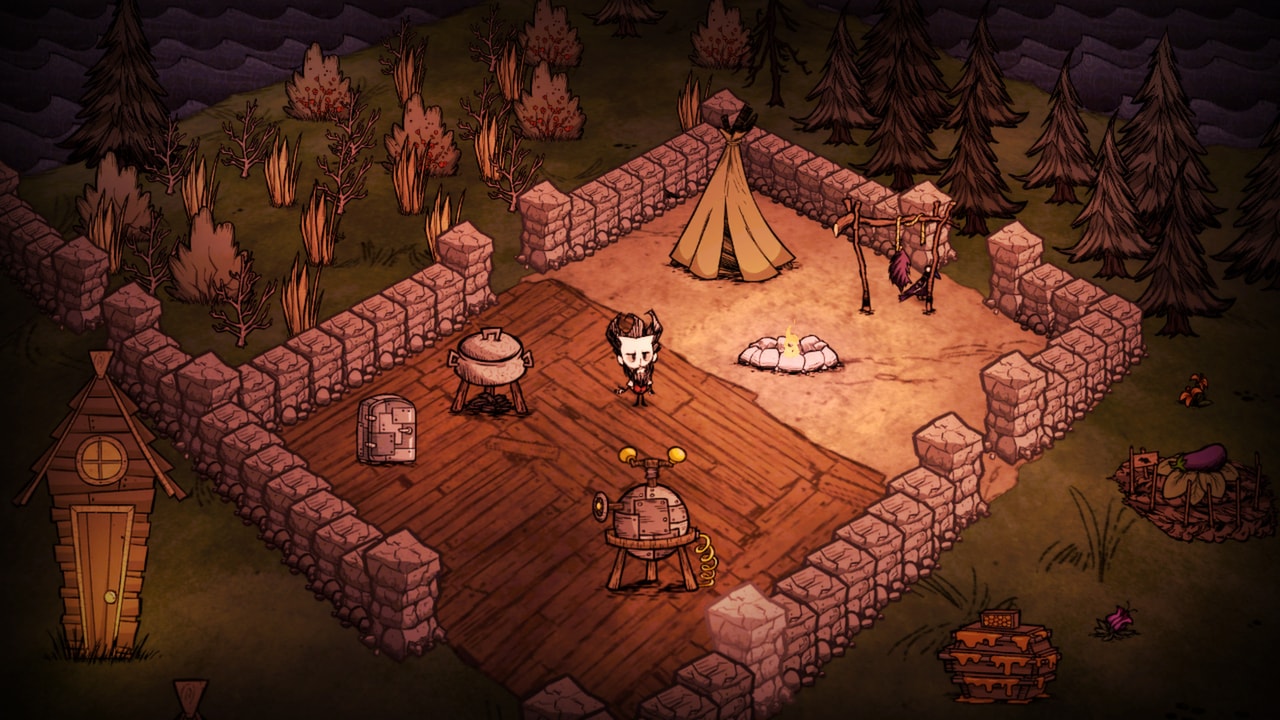 Wilson builds camp as night falls in an unforgiving wilderness.
2. Farm Together
Farm Together Gameplay and Impressions 
Farm Together begins with a tiny plot and endless opportunity for growth. Here, you can raise crops and animals, customize everything from your avatar to your farm, and visit other players to help them out.
Unlike other farming simulators, Farm Together brings a co-op aspect to the farm simulator genre, and time in the game continues to tick even when you aren't online. Farm Together offers an enormous variety of customizations, crops, animals, quests, and ever-changing weather to keep you on your toes.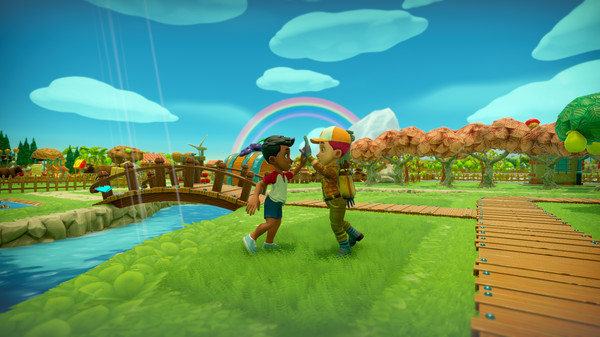 Two players celebrate their farming success with a high-five.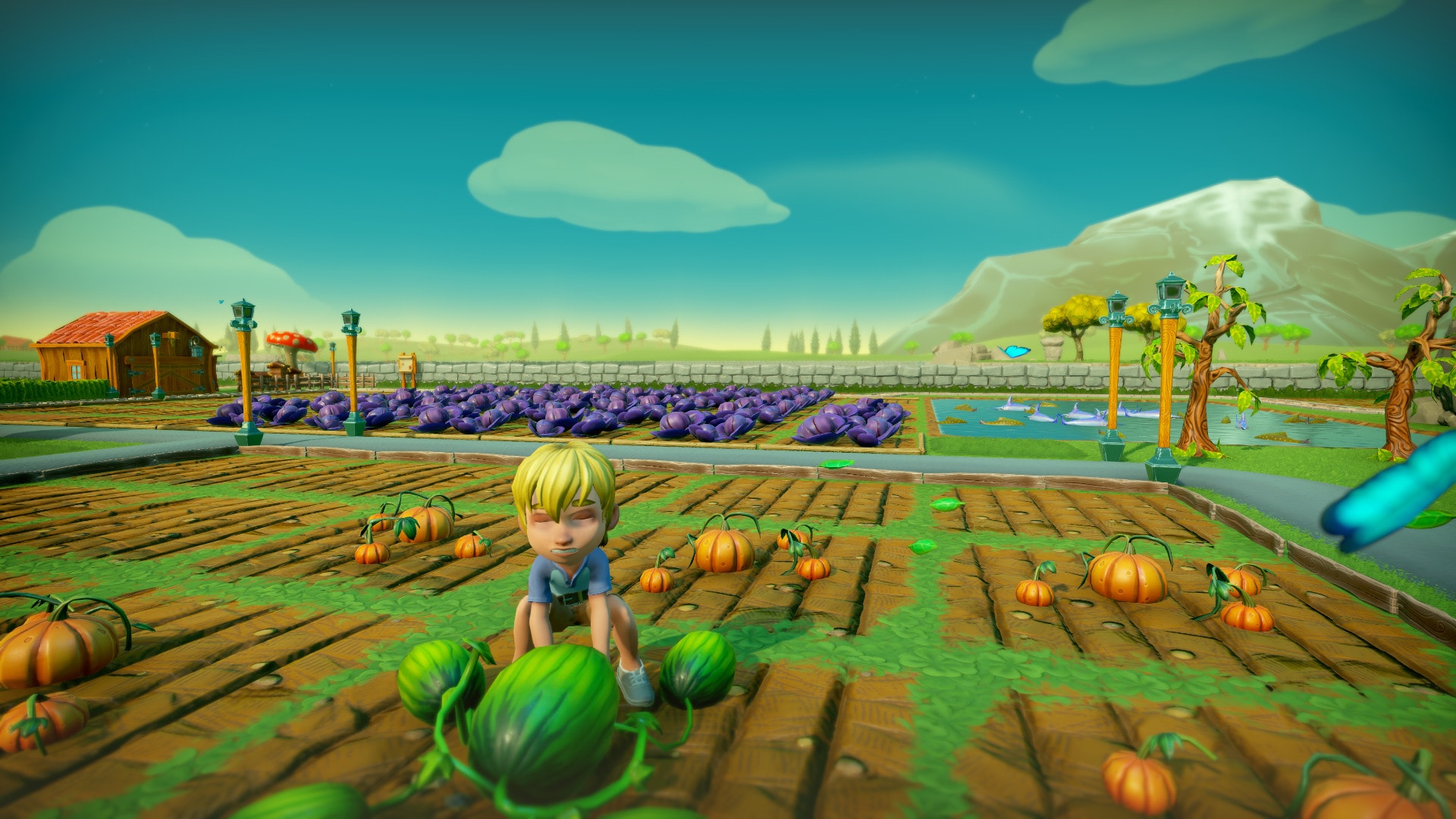 Player struggles with harvesting a ripe watermelon.
And finally, the number one PC game like Stardew Valley is... 1. Harvest Life
Harvest Life Gameplay 
When your injured grandfather sends you a letter asking for your help with tending the family farm, you head to Lohwald—only to find that grandpa is giving what's left of the farm to you. Similar to Stardew Valley, you'll care for crops and animals, build relationships, and discover adventure in the woods.
Quests both small and large await you in Harvest Life as you breathe new life into your grandpa's ailing farm. You'll have to plant crops according to the weather, beware wolves and bears, and master the art of romance as you take your special someone on dates. Just like Stardew Valley, in Harvest Life there is far more to this little town than meets the eye.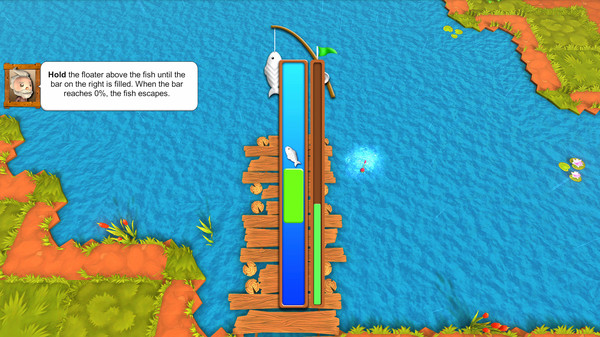 Harvest Life offers a similar fishing style to Stardew Valley and a familiar challenge.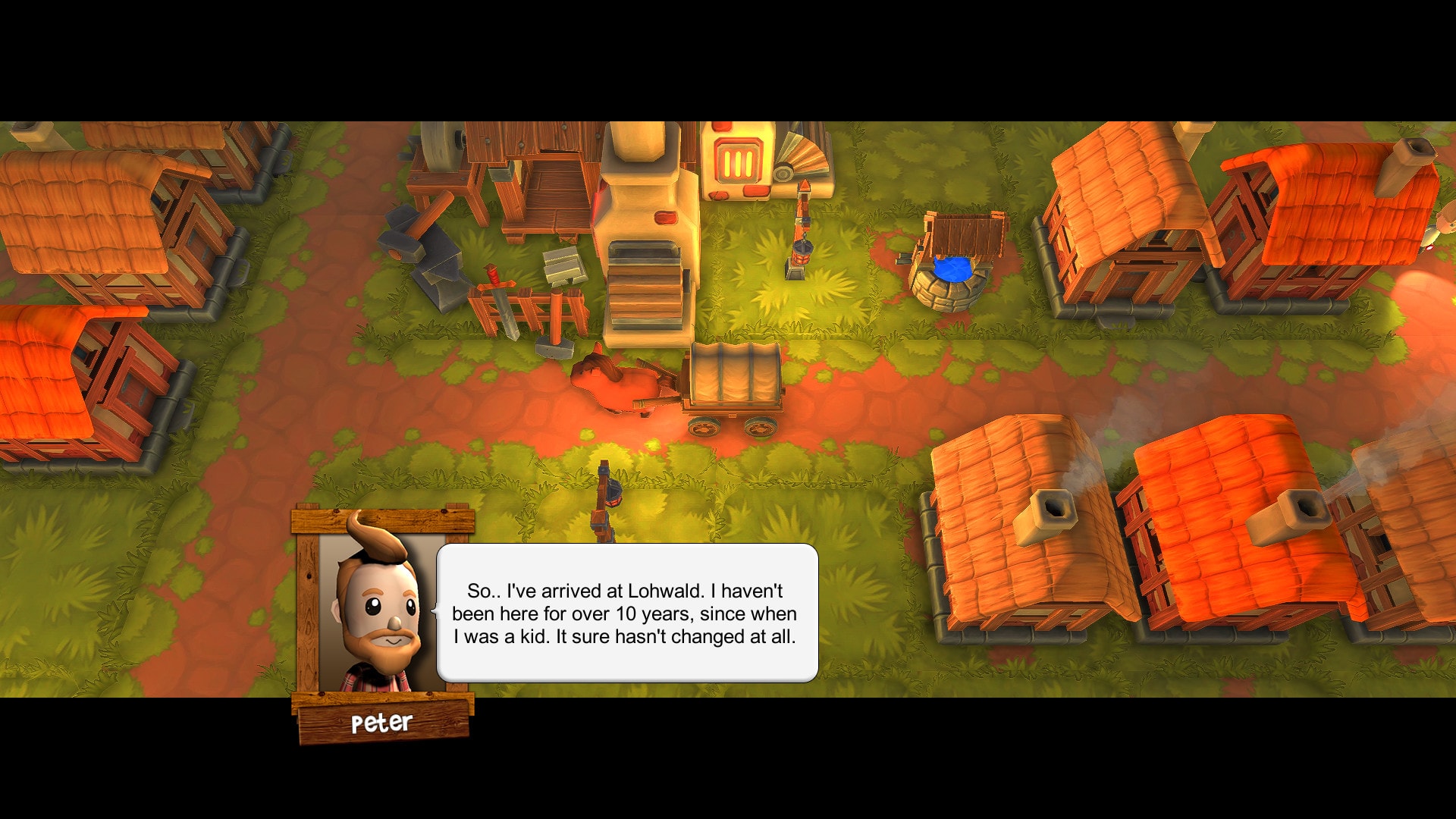 An optimistic player enters Lohwald, unaware of exactly how much things have changed.
Have you played any of these games? If so, which one? Let us know in the comments below!
You May Also be Interested in:
Image Gallery