Top 10 Best Farming Games for PC
Updated: 10 Aug 2018 6:32 am
A sneak peak of the number one farming game, Stardew Valley
Farming games are awesome, but which are the best?
When you need a break from your conquests or are looking for a casual game to relax with, consider picking up a farming game. While simple in design, the playability is fun and addicting. Take control of your farmland to build up a self-sufficient empire. You can also rebuild a city, develop relationships, or explore new lands, all while maintaining your farmland. If you want the challenge a farming simulator offers, try one of the games listed below ranked from good to best.
10. Farmer's Dynasty
Farmer's Dynasty mixes role-playing and farming to create believable real-life situations. Your goal in this game is to rebuild your grandfather's farm back to the nostalgic scene of your childhood. The real-life elements lets players experience the story and gameplay as if it were their own. Players have the opportunity to upgrade their farms, mingle with the citizens of the town, and even romance townsfolk to create a family of their own. The game is still in early access, but the developers update regularly to keep the farming simulator as life-like as possible.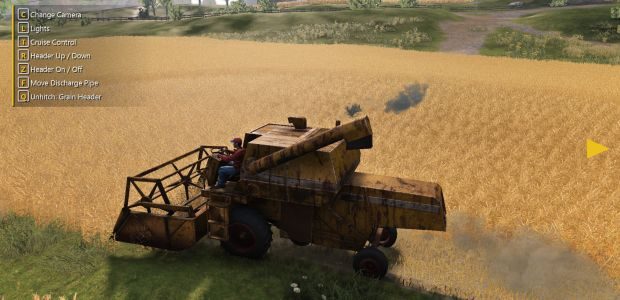 Manage your fields, collect your crops, and turn them into a well-earned profit!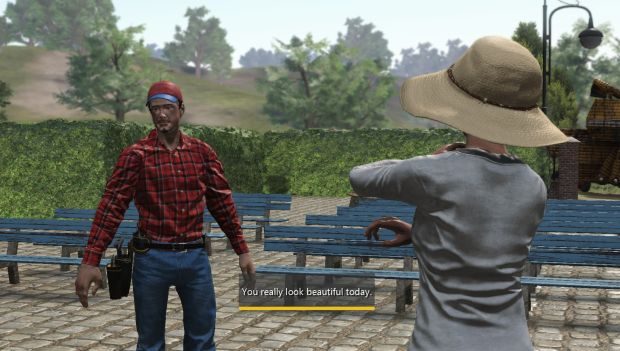 Take requests from fellow citizens or compliment them to build up long lasting relationships.
9. Harvest Life
Harvest Life has players restore their run down farmland into a figurative gold mine. Town citizens will also have requests depending on the season, a prime opportunity to build up relationships. If farming gets dull, the game also has a built in adventure mode where players can explore the nearby forest for riches. But the riches are guarded by bears, wolves, and other woodland enemies. Farming, relationships, and adventures, Harvest Life has a bit of everything for different players.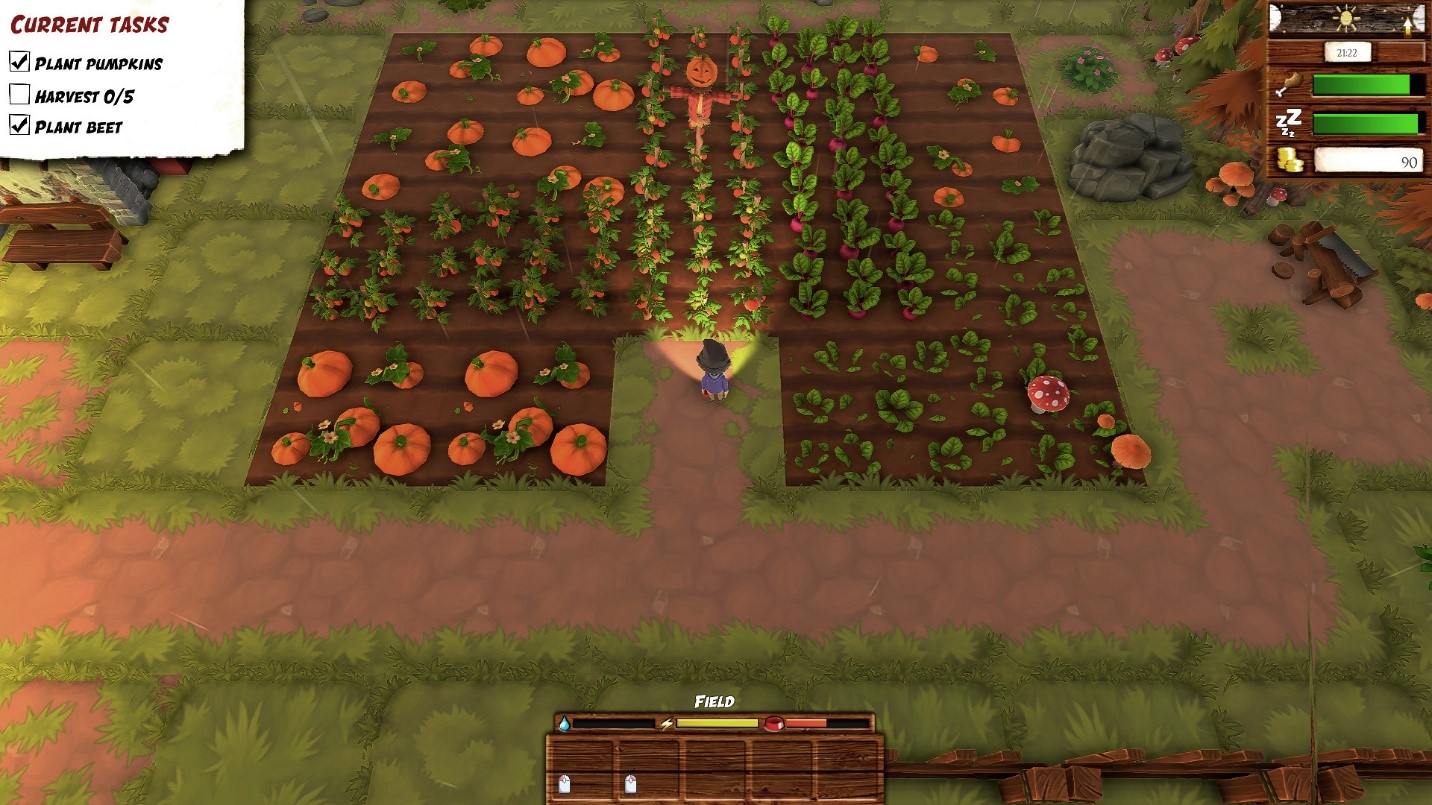 Take on tasks to build up your skills and expand your farm.
Buy seeds and products to match the season.
8. Farm Together
"Farm Together" Gameplay
Farm Together starts off with a small plot of land that has the potential to quickly become a large and profitable farmland. Grow plants, trees, and raise animals, even when not online. Time progresses in the game while away so those pesky long to grow crops won't be a bother. The game takes simple farming to another level by allowing for online play. Players can chose to allow only their friends onto the farm or invite the online community to grow and expand the land together.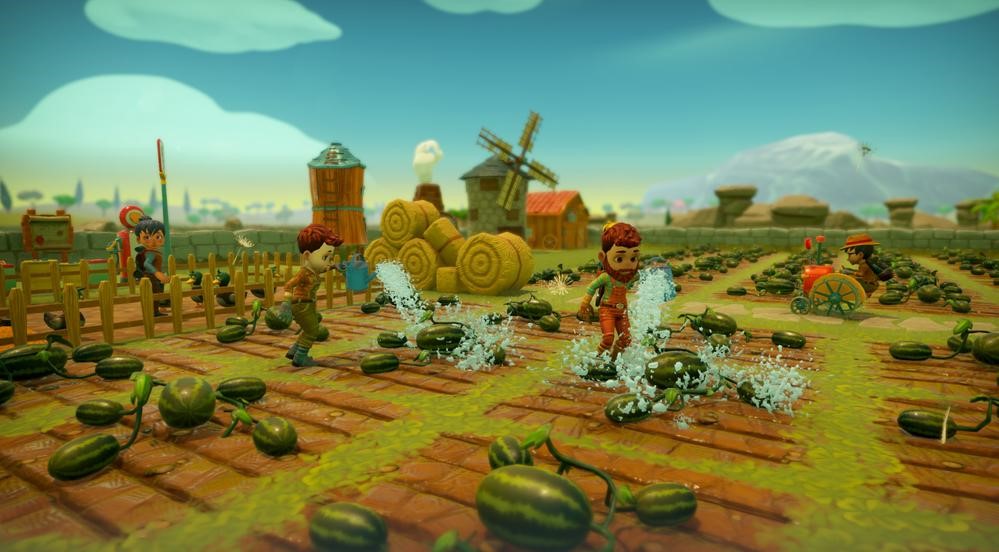 The simple art-style brings a calming feel while farming.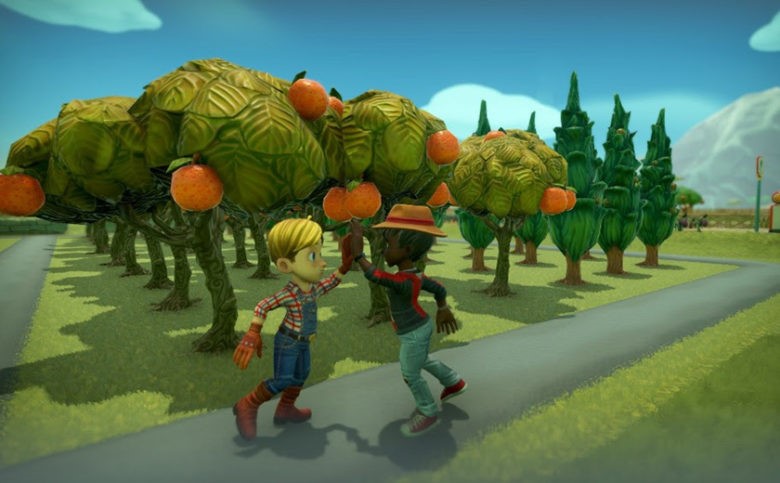 Run a successful farm alone or together with your friends.
7. Staxel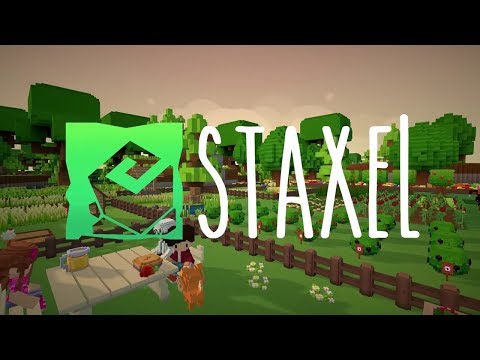 "Staxel" Impressions Gameplay
Staxel is an RPG type farm game where players are the newest resident of a village and are responsible for restoring a run-down farm. Each quirky villager has their own missions which can be completed to build up friendships. The woodlands located next to the farm is open for exploration, fishing, and bug catching. The sandbox mode like gameplay allows for ultimate customization of the farm and surrounding land. While still in early access, the game promise future online multiplayer for the ultimate farming experience.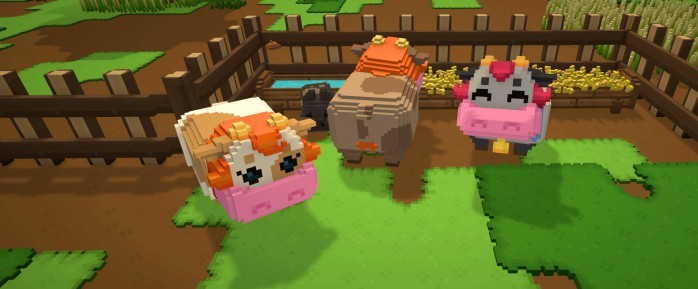 The 3D pixel animation makes the game as adorable as it is beautiful.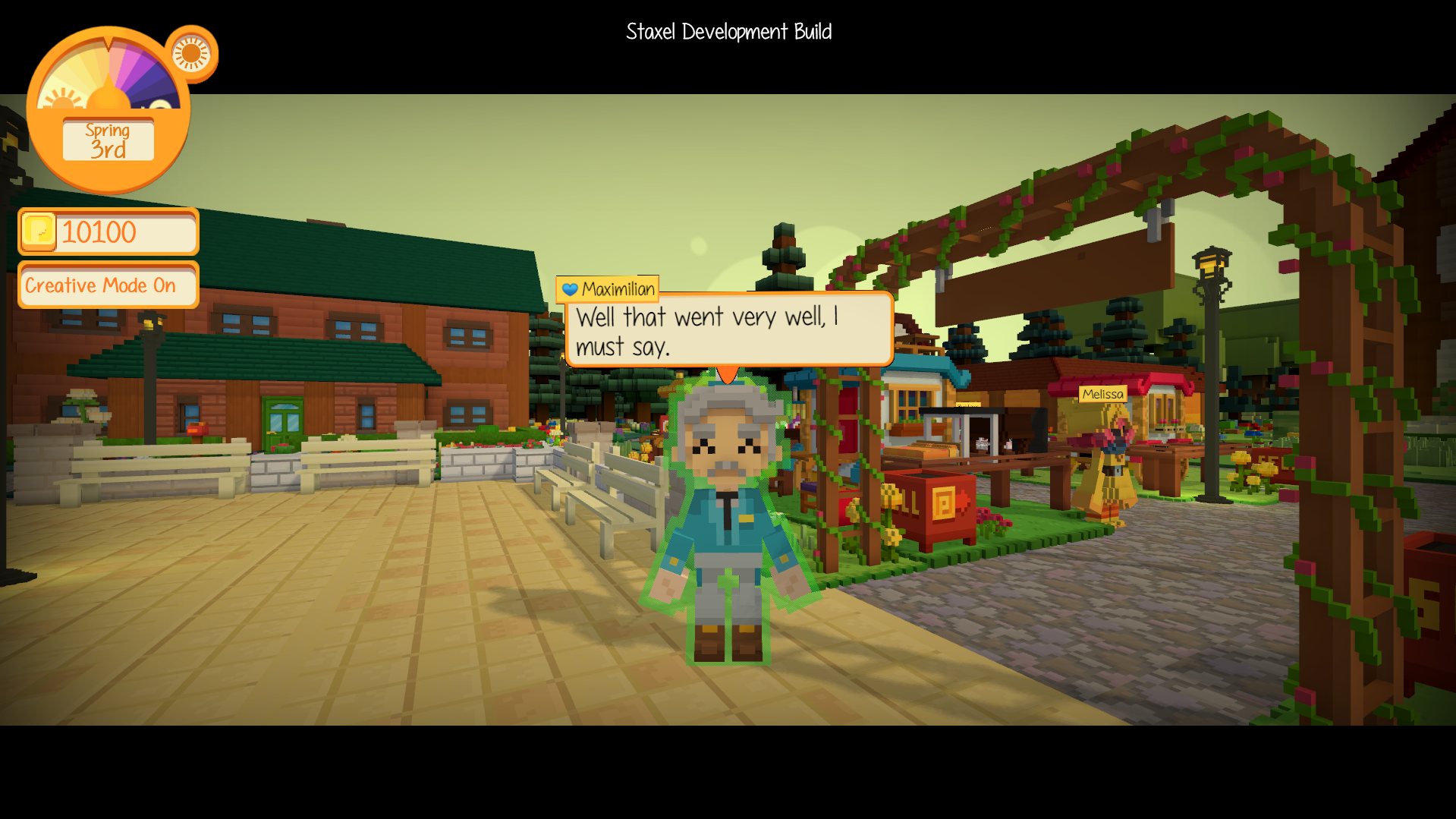 Speak with villagers to aid in quests and build up friendships.
6. Don't Starve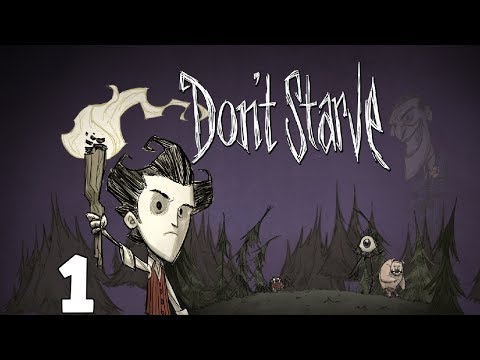 "Don't Starve" Gameplay Walkthrough
Don't Starve mixes Tim Burton inspired art with survival. Players take control of Wilson, an intrepid gentleman scientist trapped by a demon in an unforgiving wilderness. Hunt for supplies, farm for food, and discover escapes during the day. Then, huddle at night around light or risk being consumed by the darkness. Make sure to always keep yourself full and your health up, or you will starve to death.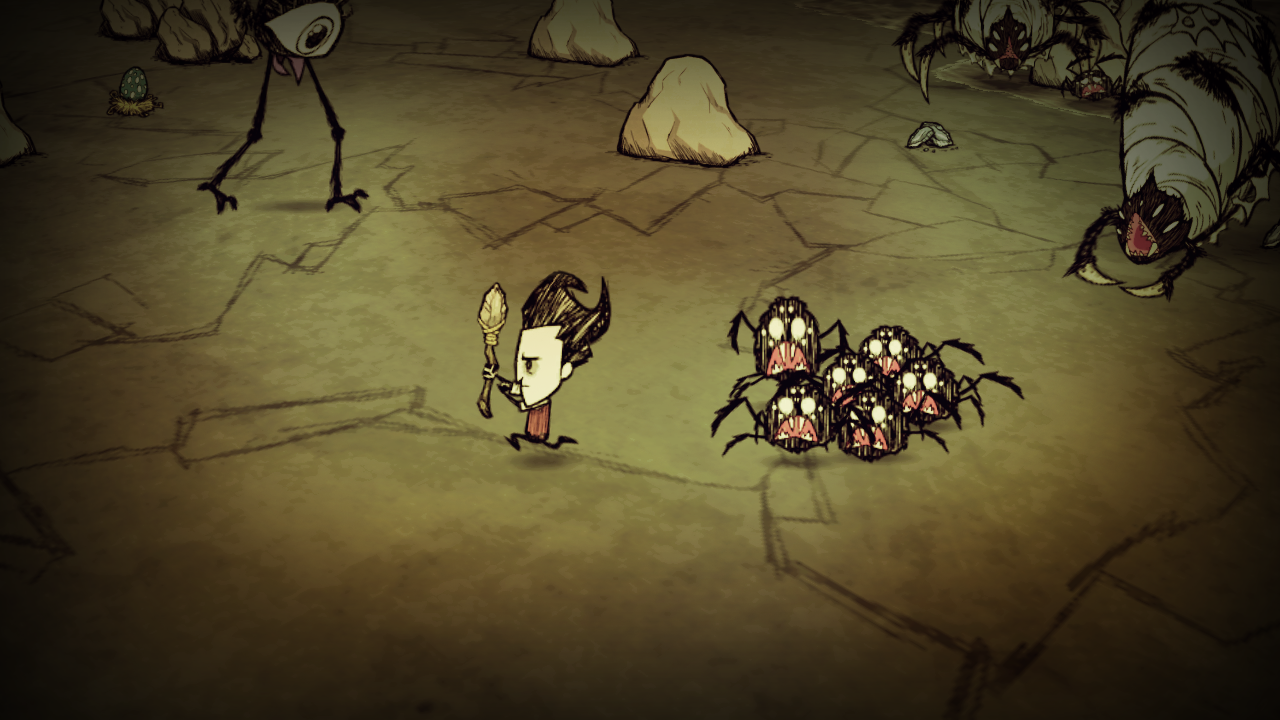 Hunt or avoid enemies, just be careful not to take on more than you can handle.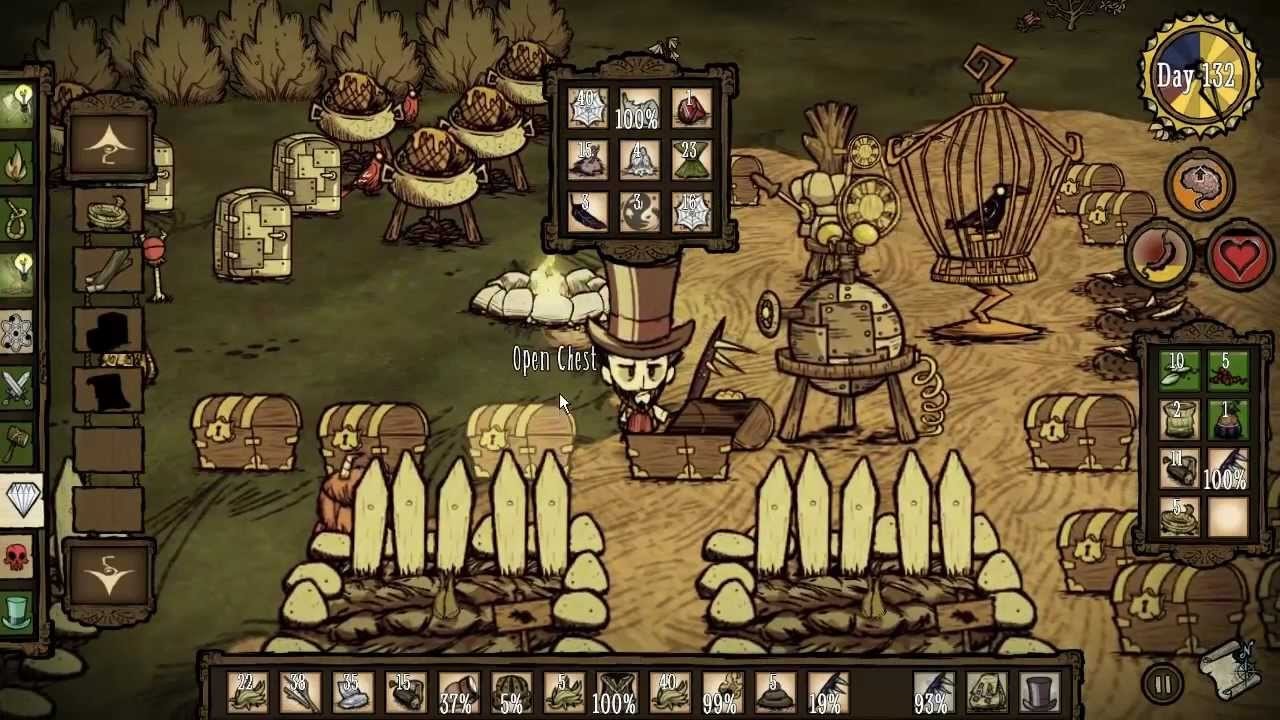 Create a self-sustained base so you never have to fear starving.
5. Kingdoms and Castles
"Kingdoms and Castles" Gameplay
Kingdoms and Castles is set in medieval times where Vikings raged, cities were built around castles, and dragons swooped in for the claim. Players start by picking their land, making sure to be careful to pick a region with plenty of fertile land. Without the fertile land, farmland cannot be built and the kingdom cannot grow. Players need to make sure they have enough to sustain a growing village not just in buildings, but in food and listening to villager desires. Players will also have to be on the lookout for invading Vikings or the occasional dragon as they can take a big chunk of hard work away in seconds.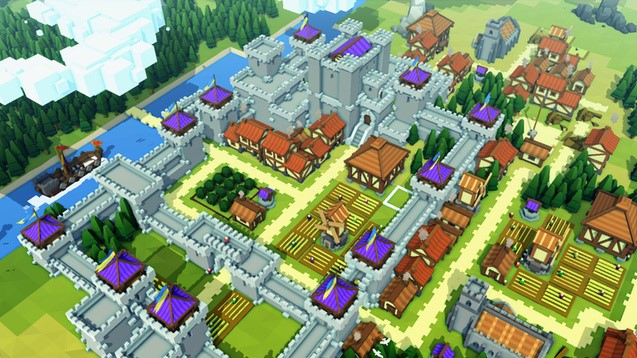 Build a well-sustained kingdom villagers will eagerly want to move in to.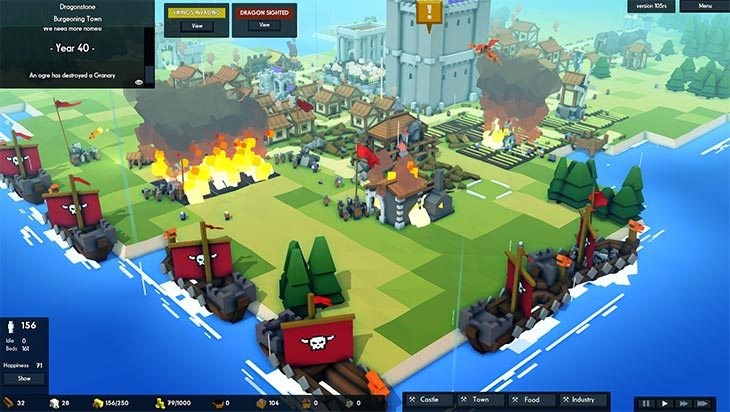 Be careful of Vikings and dragons that can easily conquer and destroy your hard work.
4. My Time at Portia
"My Time at Portia" Gameplay
My Time at Portia whisks players into the Studio Ghibli inspired world of Portia. Players must rebuild their father's neglected workshop back to its former glory. By mining, farming, and raising animals, players can help rebuild the fallen town. Interact with the quirky citizens to learn more about the history of Portia by going to school, working, dating and even marriage. The game is still in early access but is being updated regularly with new features to explore.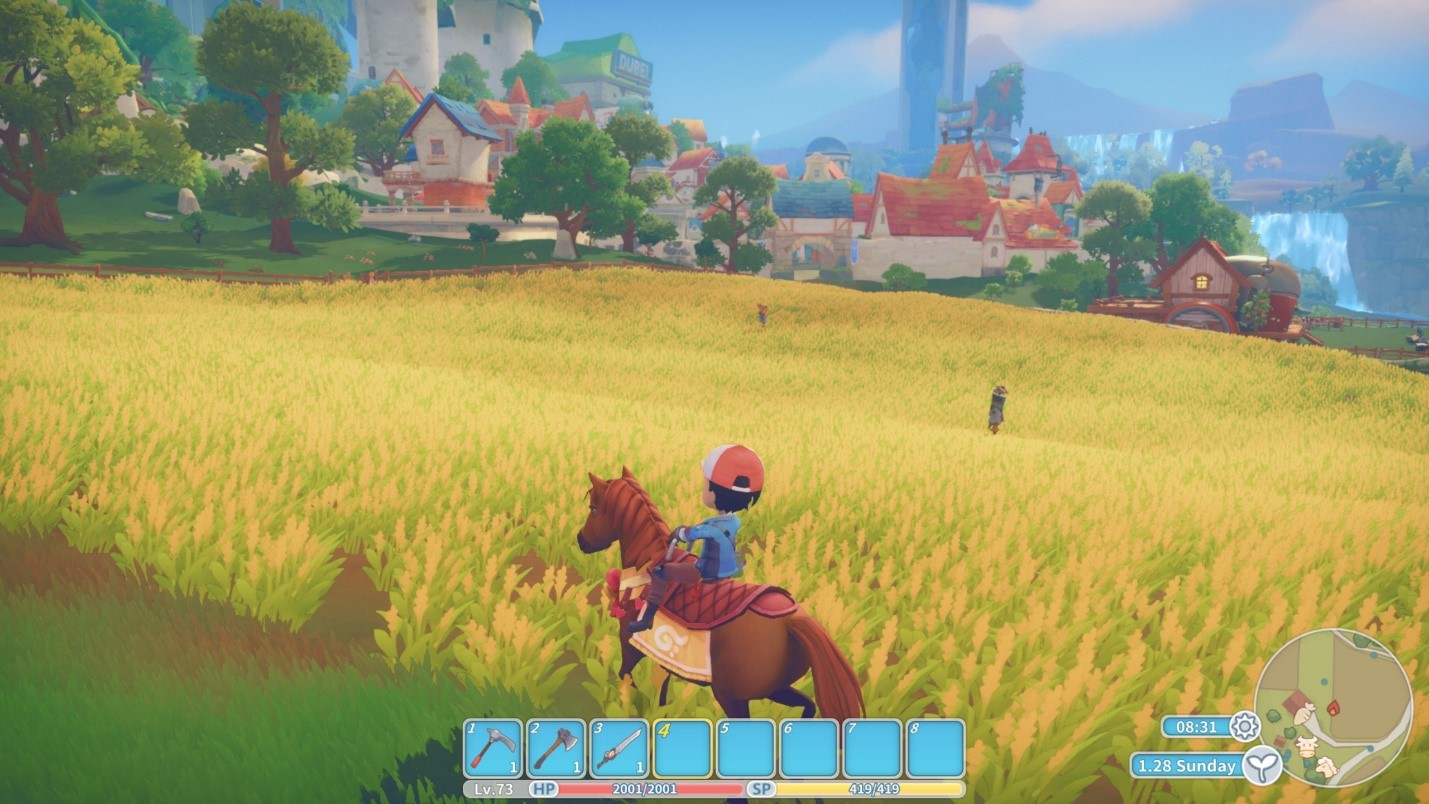 Explore your farmland and raise crops to rebuild the city of Portia.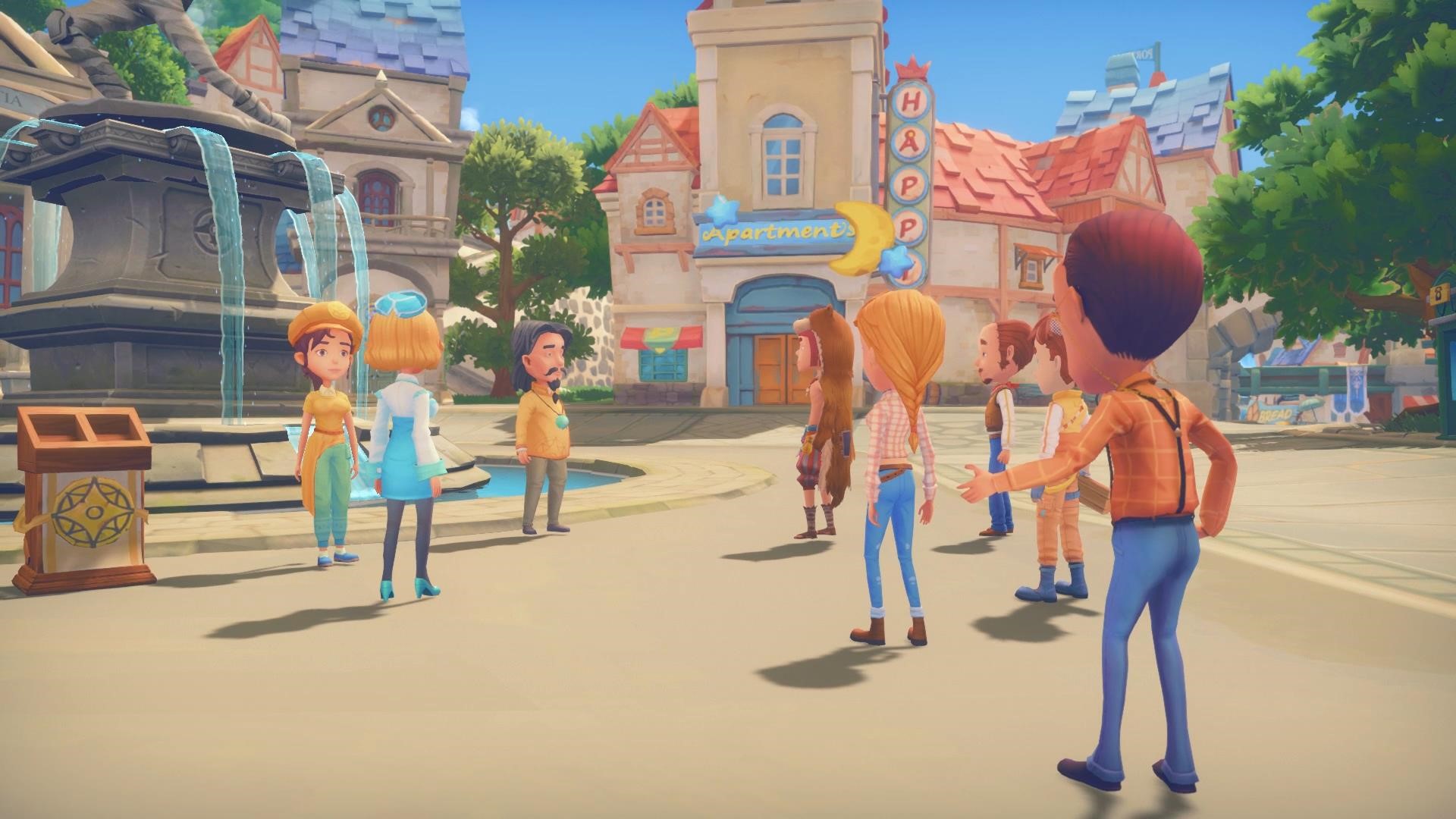 Explore the city, make friends, and establish long lasting friendships.
3. Slime Rancher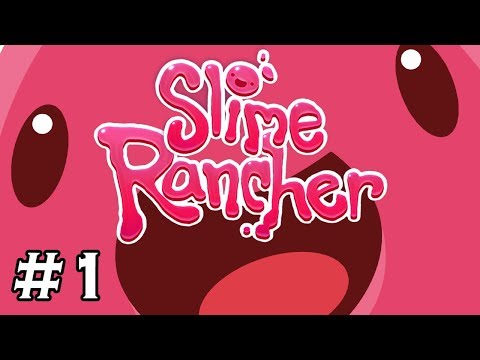 "Slime Rancher" Gameplay
Slime Rancher takes farming and RPG for a turn where your focus is on raising the cute Slimes to earn a profit. Play as the plucky Beatrix LeBeau to farm the different Slime's favorite foods in order to get the most Plorts, a highly sought after resource. Upgrade corrals, farms, and your gear in order to earn maximum profit and explore the unique environments. While you explore the five different regions you not only discover more Slimes, but learn the story of the previous owner of your ranch, Hobson Twillgers, and why he left his ranch. Keep an on your vacpack's energy and keep plenty of water handy to push away Tarr as you explore the mysterious Far, Far Range.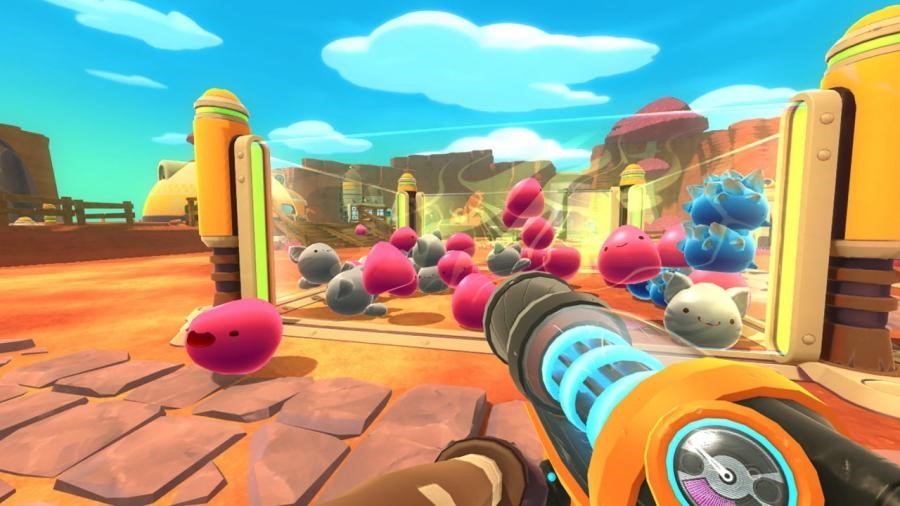 Raise a variety of Slimes for a diversity of Plorts, just be careful not to mix too many slimes together.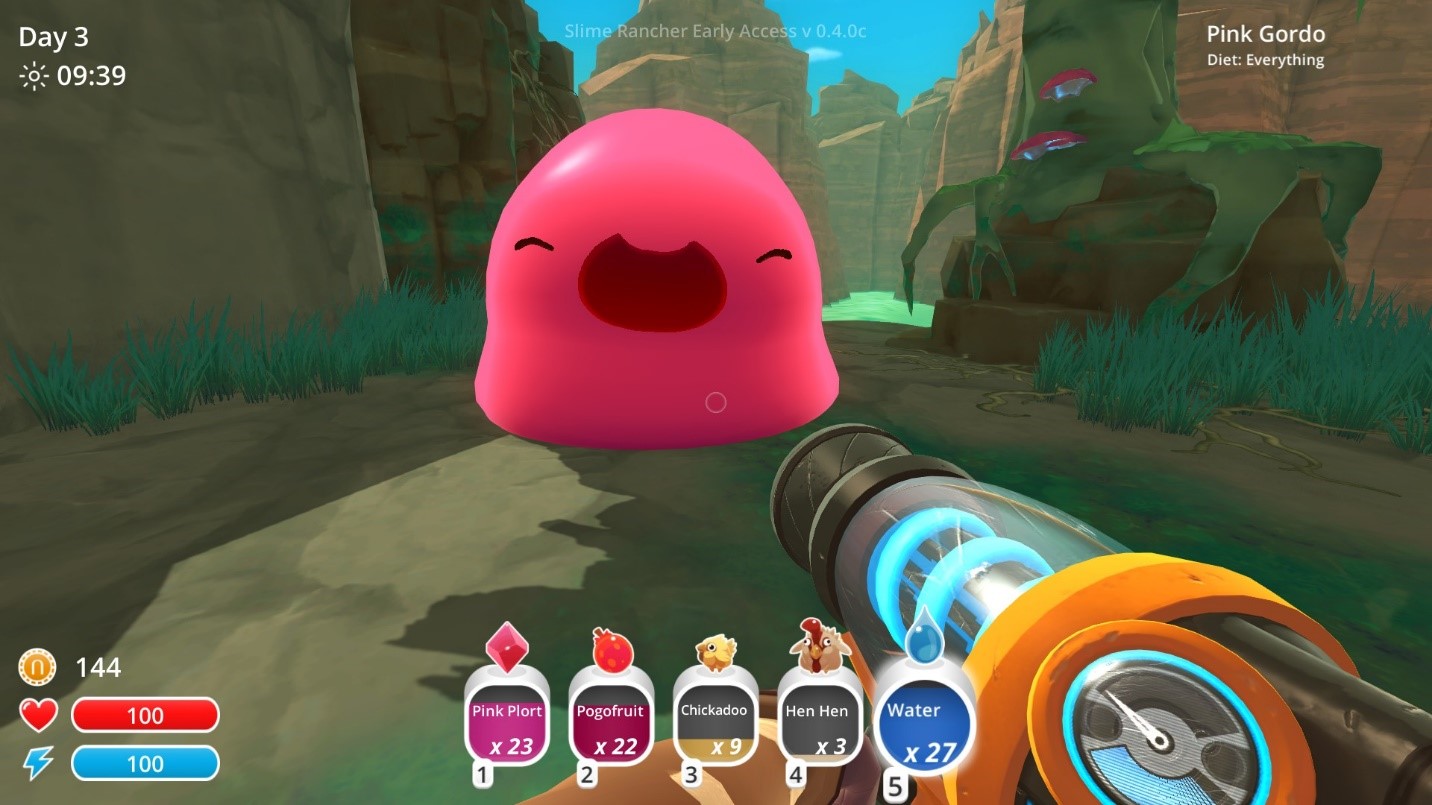 Feed Gordos their favorite foods to unlock new routes and resources.
2. Farming Simulator 17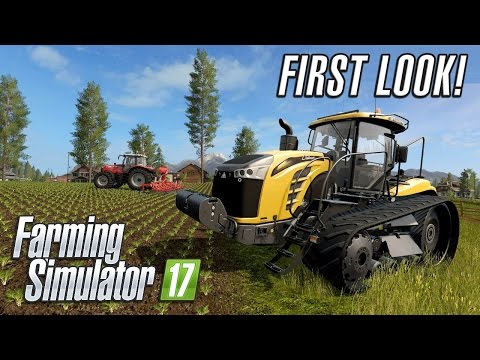 "Farming Simulator 17" Gameplay
Farming Simulator 17 is one of the newer games of the series that has players take control of a modern farm. Set in North America, players can explore the open world to build their own farmlands, grow new crops, and raise new animals. Over two hundred and fifty authentic farm equipment and vehicles makes for easy and more interactive gameplay. Sell your best crops across the country whether by delivering them yourself or hiring trucks. For an added bonus, players can invite up to sixteen friends online to build the ultimate farming empire.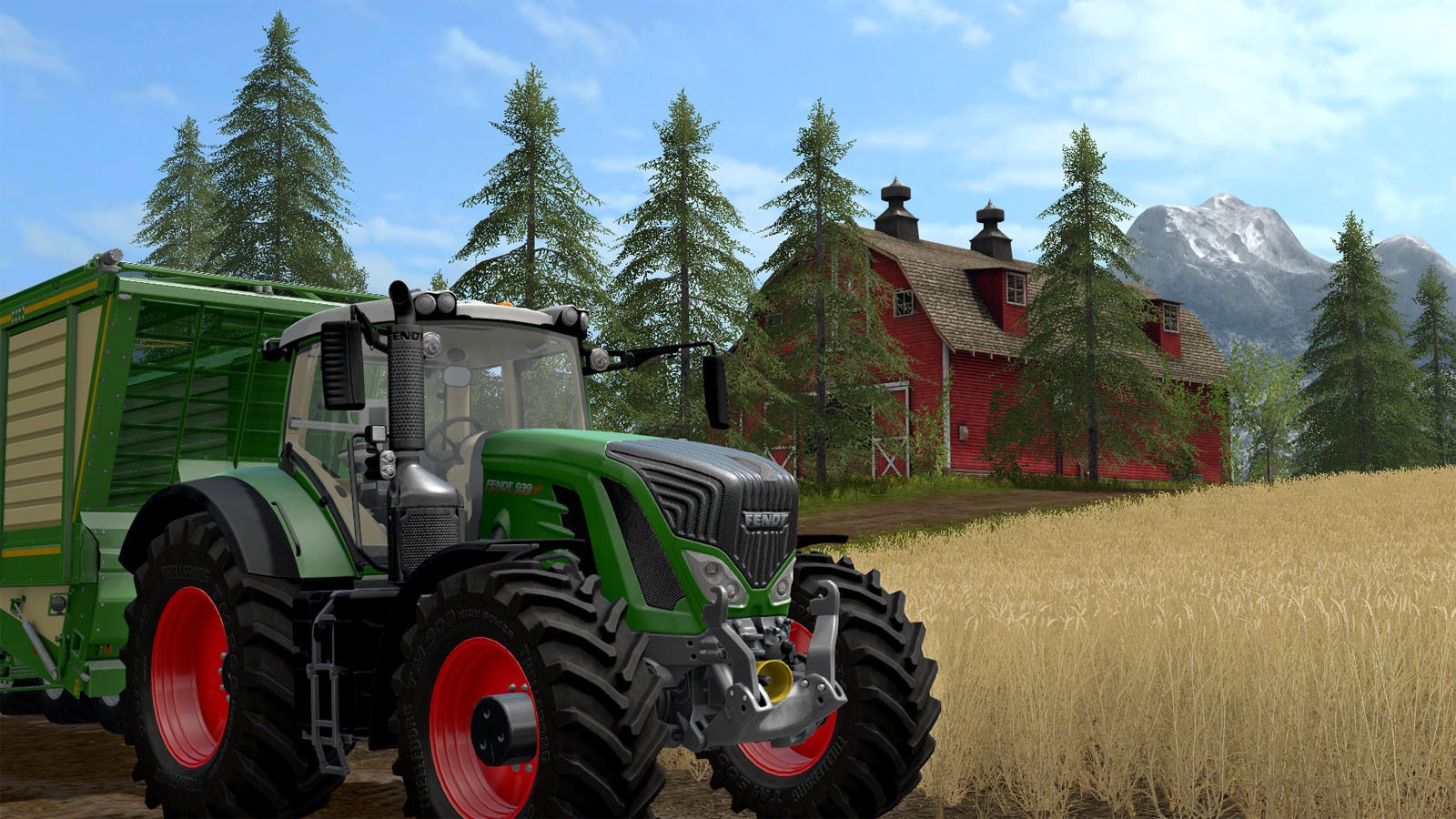 Use the best and newest equipment to maintain your farmland.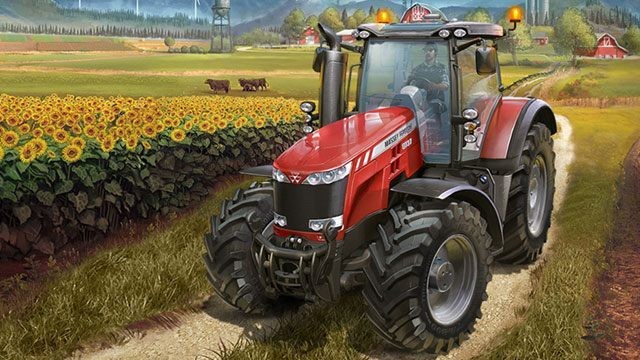 With acres of land to cultivate, grow multiple different crops to match demand.
1. Stardew Valley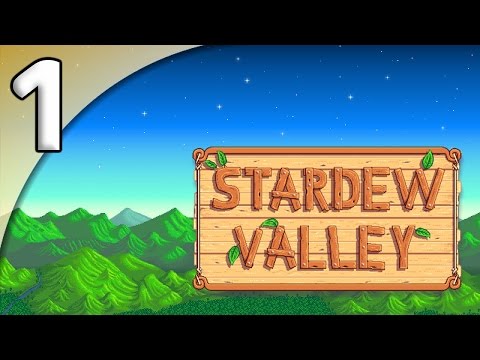 "Stardew Valley" Gameplay
Stardew Valley has received overwhelming positive reviews as one of the best farming simulators on PC. Having inherited their grandfather's property, players leave their dull jobs in order to rebuild their new farmland. But Joja Cooperation has near erased the old ways of Stardew Valley. It is up to the player to learn more about the town and the citizens to try and return Stardew Valley to what it once was. First, however, the player needs to build up their farm's reputation.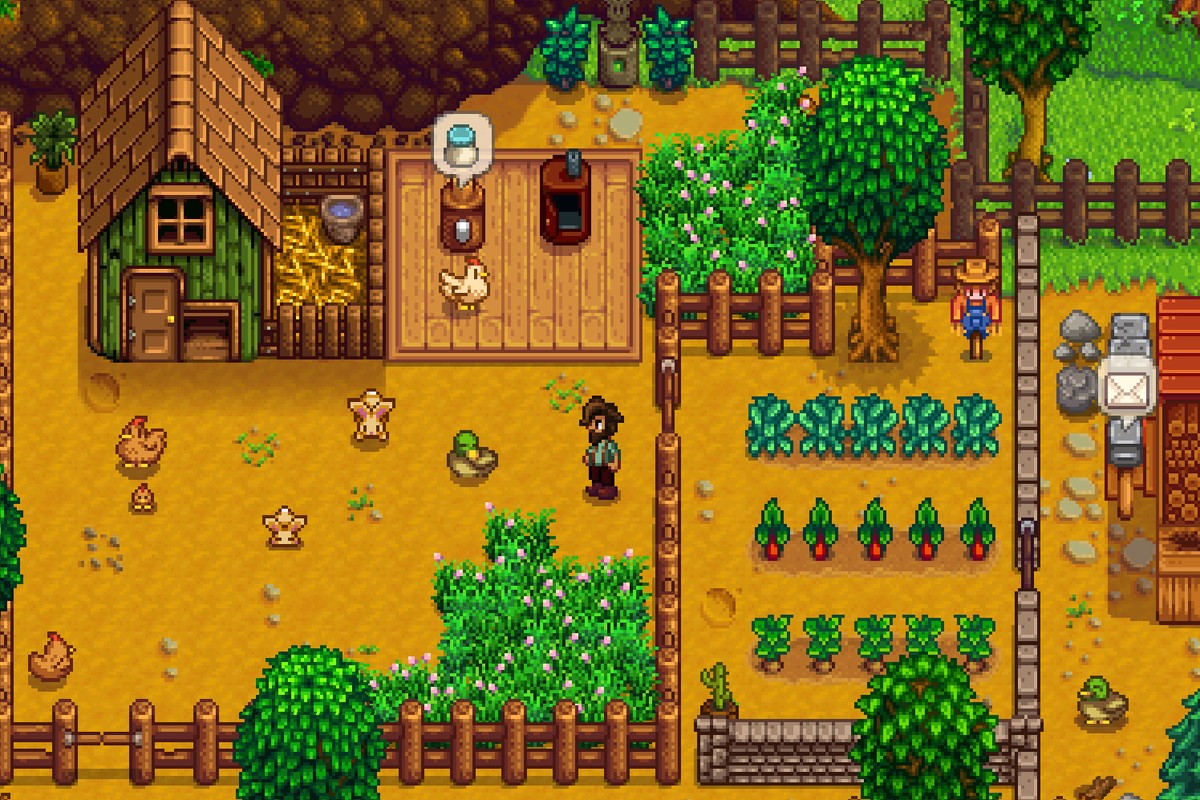 Customize your farmland for max production for every season.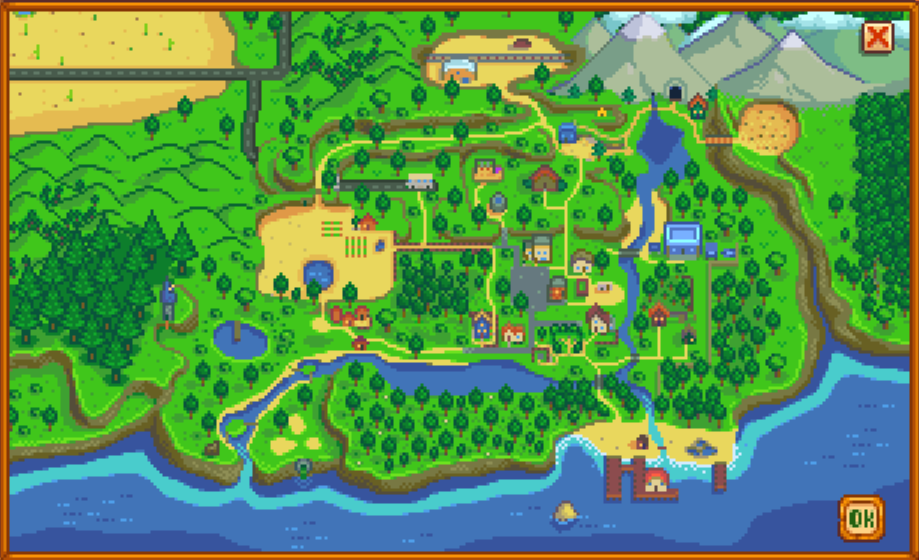 Discover the secrets of the valley and find new resources to help build your farm and restore Stardew Valley.
You may also like:
Image Gallery