[Top 5] Stardew Valley Most Profitable Activity
Updated: 01 Dec 2022 3:18 am
The layout of your farm.
For everyone lacking a trajectory on their farm, today we will be counting down the top 5 most profitable activities in Stardew Valley! In the world of Stardew Valley, you are certainly not lacking in ways to turn a profit. With so many different career paths, loads of ways to spend your time, and a good chunk of productivity in the day, you can truly turn your farm into something great. With all those paths in mind, we start off our list today with a fantastic and easy way to turn a profit in your in-game life.
5. Foraging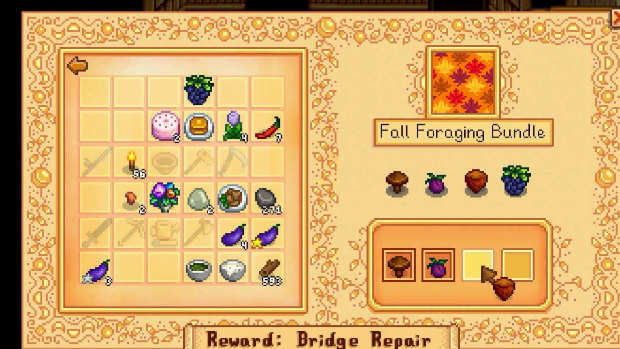 When in doubt, forage it out.
When it comes to making money, foraging is one of my favorite options. It's fast, it's easy, and it's accessible from the very beginning. With options all year and artisan goods to match, it's difficult to deny the appeal of year-round foraging. Whether you're new to the valley or an old hand, foraging has some fantastic perks and money-making opportunities that will make everyone happy.
Why Foraging Is Great?
Easily accessible.- Available all across the map.
Lots of options for how to make money via foraging.- Create artisan goods or sell as is.
Available year-round.- Foraging is available all year.
How To Make Money With Foraging?
Sell foraged goods as is.
Make artisan goods and sell them from foraged goods.
Farm wild seeds and sell the crops in bulk.
4. Mining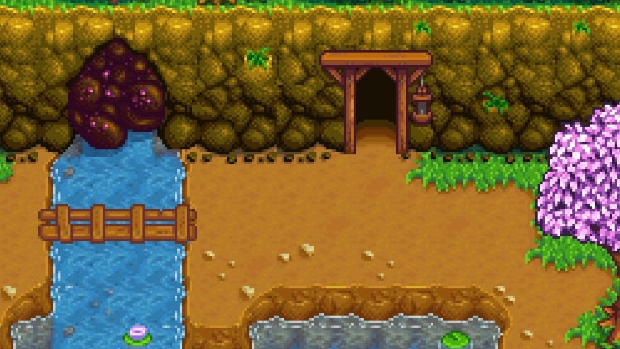 Spend all day mining away.
Mining is hands down, in terms of overall activities, my favorite in-game escapade. Not only is it great for killing time and slaying monsters at all hours of the day, it's also a great way to turn a profit if you're in a pinch. Whether through selling ore, monster loot, or gems, there is truly something for everyone in the deep, dark mines of Stardew Valley. Do yourself a favor and go ham on mining today!
Why Is Mining Great?
Multiple options on how to make profit.- Sell ore, gems, and more.
Multiple locations to mine.- Skull Caverns, mines, and more.
Good for beginners.- Can start right away.
How To Make Money With Mining?
Sell ore extras.
Sell gems extras.
Sell monster loot extras.
3. Fishing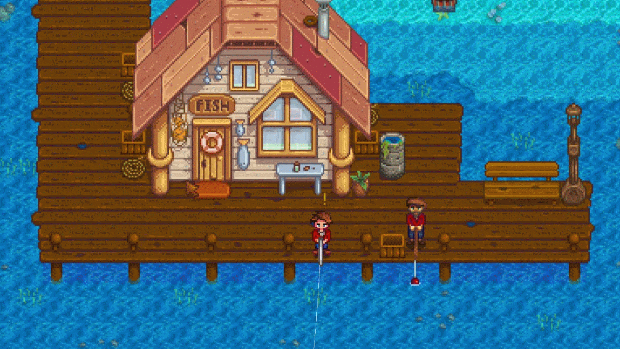 Fish till you drop!
Now,I'll admit it,during my first outing,I was a little hesitant about fishing in general. Fishing in Stardew Valley can be overall tiring, tedious, and incredibly hard for anyone who struggles with trying to keep that minigame lined up. Granted, I use mods most of the time to combat this annoying issue, but fishing still remains a very profitable and even somewhat fun way to earn a few extra bucks in-game. With many ways of turning that profit, it's a fantastic way to build up the community center and, most importantly, make money. I'd recommend it to everyone looking for a fun and efficent way to make the big bucks.
Why Is Fishing Great?
Profitable and accessible.- Depending on quality, fish can turn a big profit.
A great all day activity.- Spend your day fishing for more cash.
Made easier with mods.- Fishing is difficult? Mods can help with that.
How To Make Money With Fishing?
Sell fish in bulk from all day fishing trips.
Utilize crab pots.
Use different locations and times of day for rarer, better fish.
2. Crop Selling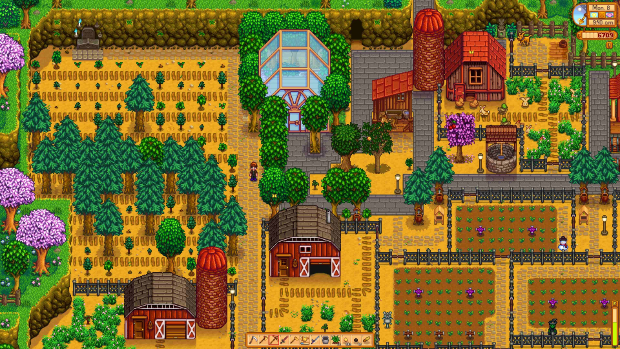 The tried and true method.
It's simple and probably the most obvious answer, but man does it do the job. Crop selling is pretty much the basis of this whole game; it's one of the first activities you do upon entering and will keep you afloat all the way through. With that in mind, of course it's bound to make you some money! But you may ask yourself, "Just how much?" With different crops selling for a variety of prices, the chance of a bulk amount of giant crops, and different quality crops, this is a simple yet effective way to make some big bucks in-game.
Why Is Crop Selling Great?
Multiple crops of different prices for profit.- Every crop offers different profit.
Options of giant crops.- Get bulk crops out of one big crop.
Can start right away.- Start farming upon starting the game.
How To Make Money With Crop Selling?
Plant loads of the most profitable crops.
Plant in clusters to try to get giant crops.
Utilize your farm space for max croppage.
1. Selling Artisan Goods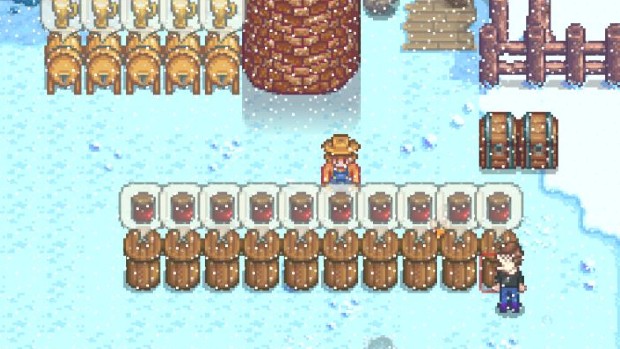 Make the creations of your dreams.
Selling artisan goods is a profession well deserving of the number one spot. With so many opportunities to sell, multiple options to choose from, and a variety of goods selling at high prices, it's hard to deny just how good this profession is. Wine is a personal favorite of mine, selling for high prices depending on the fruit of choice and it remains a fantastic way to rack up that bank account. If you have the time and patience, this is an activity sure to pay off well in the end for all your money-making escapades.
Why Is Selling Artisan Goods Great?
Many options for making profit.- Selling wine, cheeses, and milks.
Some of the most profitable assets in-game.- Give the big bucks.
Available year-round.- Can make different artisan goods all year.
How To Make Money With Artisan Goods?
Make wine from fruit.
Use tapers.
Produce milk/goat milk and goat cheese/cheese with machines to sell.
With so many wonderful ways to make money, you're bound to never run out of great things to do in the valley. Money may not be the be-all and end-all of this game, but it is a great way to enhance your experience. Whether you are looking for a way to make the big bucks or just a fun new way to spend your time, with some extra cash involved, thankfully you won't be lacking in options. So go out there and live out your millionaire dreams in one of the most lovely games to grace your screen.
You May Also Be Interested In: