[Top 5] Stardew Valley Best Barn Animals
Updated: 31 Mar 2022 7:06 pm
Which furry friend is the best one to take advantage of?
One of the defining features of Stardew Valley is your ability to rear animals and befriend them, which can eventually lead to you using the resources animals provide to create different goods, such as oil, cheese, mayonnaise, and much more. Today we're going to give you an overview of the best barn animals you can raise based on the products you can get from them. The value of the goods the animals can give you is increased based on the Rancher and Artisan perks.
5. Sheep

Sheep, while quite cute and cuddly, are not the best animals you can have on your farm. If you want diversity and some solid income, there is no problem with keeping sheep. Every 3 days, your sheep will grow their coat out at which point you can shear them to get their wool. Putting Wool in a loom will yield Cloth, which can be sold for up to 658g, depending on the perks you have.
Why sheep are great:
They produce Wool, which can be turned into Cloth
With the right perks, they can be shorn every day
Low maintenance
How to get sheep:
Upgrade your Barn to the Deluxe Barn
4.  Ostriches

One of the strangest animals you can have in your Barn, ostriches are gigantic birds that lay large eggs every 7 days. You can sell these eggs for a good price, or use them to make Mayonnaise, it's all up to you!
Why ostriches are great:
Exotic
Their eggs fetch a good price
Their eggs can be used to make Mayonnaise
How to get ostriches: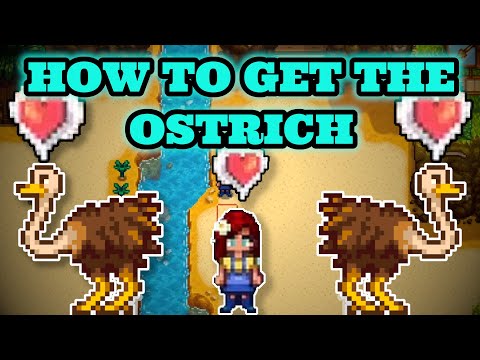 3. Goats

Goats are excellent for anyone who wants to specialize their artisanal goods to be more cheese-oriented. These animals will provide you with milk every 2 days, which you can put into a Cheese Press to make Goat Cheese. Depending on the skills you have, each Iridium-quality cheese block can get you 1,120g.
Why goats are great:
Easy to maintain
Good profit from their milk
You can make cheese from their milk
How to get goats:
Upgrade your Barn to the Big Barn
2. Cows

A very standard animal, the cow is great for a consistent influx of milk on a day-by-day basis. Once you have achieved enough Friendship with them, they will start producing Large Milk, which can either be sold, or processed into Cheese. Overall, they are a great animal that will guarantee you get profit, provided you take care of them regularly.
Why cows are great:
Consistent milk production
Milk can be made into cheese
You can milk them every day
Cheap
How to get cows:
Simply purchase them with a basic Barn
1. Pigs

Pigs are undoubtedly the best barn animals you can have in Stardew Valley, and that's all because of their ability to dig up Truffles every day. Truffles are a very valuable resource that can be sold for up to 1,250g, if they're Iridium quality. Truffles can be further processed by running them through an Oil Maker to produce Truffle Oil, which can fetch prices of up to 1,500g.
Why pigs are great:
Cheap
Reliable
Produce Truffles every day
Easy to maintain
How to get pigs:
Upgrade you Barn to the Deluxe Barn
You may also be interested in:
Image Gallery