[Top 5] Rainbow 6 Siege Best Azami Loadouts
Updated: 09 Mar 2023 5:06 pm
This image really captures Azami's cool, collected, but ready to explode at any moment personality.
Azami is the latest addition to Rainbow Six Siege, and she's bringing back the tactical aspect of the game, more so than Osa or Thorn. Her special gadget, the Kiba Barriers, can plug up holes, or create bulletproof barriers in order to protect vulnerable positions. It also works best when reinforcing Mira's Black Mirror's bottom part on soft walls. This 2-armor 2-speed operator is really one of the best operators to be added to the game in recent years, and in this article, we're going to talk about her best loadout combinations.
5.  9x19VSN with Red Dot A, Compensator, and Vertical Grip + D-50 with Suppressor + Barbed Wires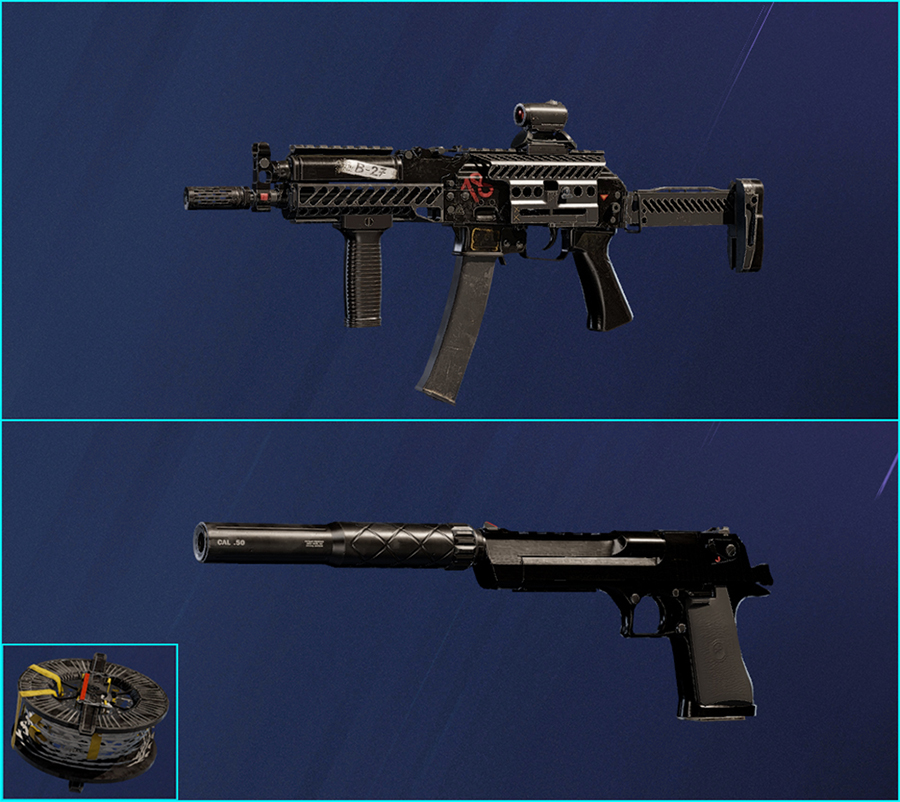 This actually could easily be #1 depending on the situation. A barbed wire in front of Azami's Kiba Barrier will be able to slow down attackers that will try to destroy it with melee hits. Giving ample time for defenders to strafe the attackers with gunshots, or throw a nitro cell at them. That is why a barbed wire reinforcing the Kiba Barriers will be so good. The compensator and vertical grip on the 9x19VSN submachine gun will maximize its recoil control, allowing the Azami to hit her enemies with deadly precision.
Excels in:
Precision
Close to medium range
Slowing down enemies
4. 9x19VSN with Red Dot A, Flash Hider, and Angled Grip + D-50 with Suppressor + Impact Grenades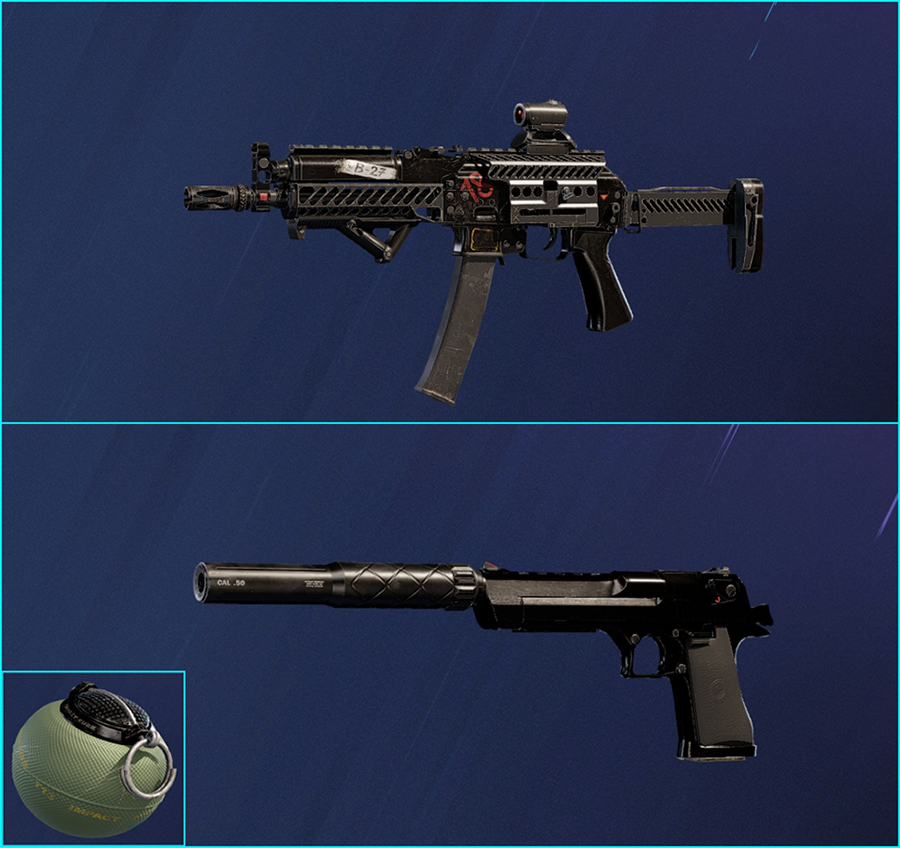 For players who prefer speed. Even though Ubisoft have nerfed the angled grip's speed, it's still a really good attachment to use especially when the player is confident when it comes to his own recoil control. And the 9x19VSN has a relatively low vertical weapon kick, so using an angled grip for it is far from a bad idea, and the flash hider will do the reduction of vertical recoil instead. Not only does the flash hider greatly lower the vertical recoil of weapons, as the name implies, it also hides the muzzle flash, which is a great perk to have because it nullifies the opponents' ability to determine where your shots are coming from.
Excels in:
Speed
Reshaping the map (creation of rotation/escape holes)
Close to medium range
3. 9x19VSN with Red Dot A, Suppressor, and Vertical Grip + D-50 with Muzzle Brake and Laser + Barbed Wires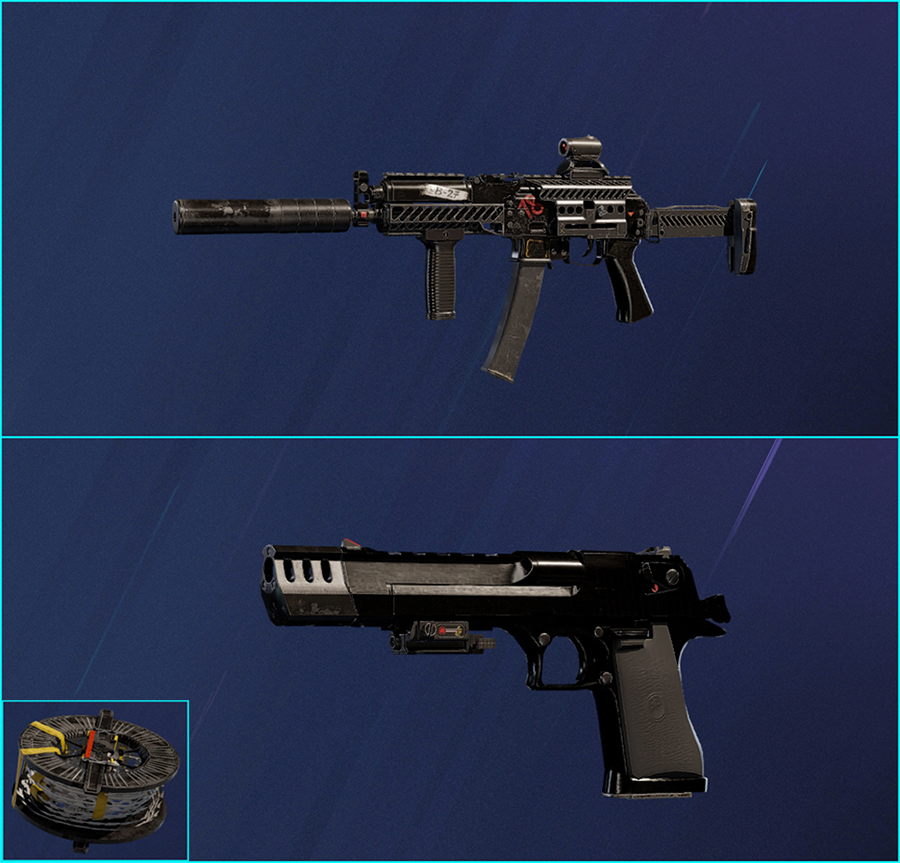 Suppressors in Siege don't just dampen gunshot sounds, they also hide the muzzle flash of weapons, and the best thing of all is that they hide the directional threat indicator that gunshots make when they make or miss a shot. You know, the white thing on the screen when a bullet flies by you, and it becomes red when the bullet actually hits you. With a suppressor, your enemies won't know where you're hitting them from unless they actually see you. And this is a great partner for Azami's Kiba Barriers because they will limit the view of the enemies, it'll be much harder for them to see you.
Excels in:
Stealth
Slowing down enemies
Any range
2.  ACS12 with Reflex B and Angled Grip + D-50 with Suppressor + Barbed Wires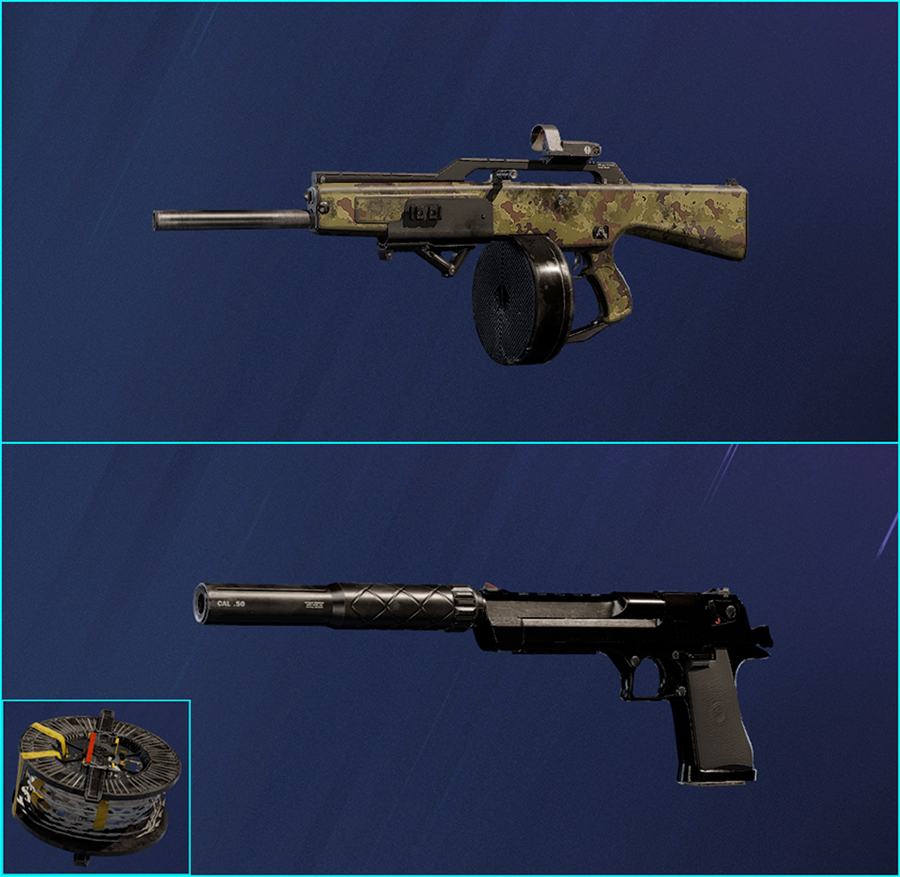 The ACS12 shotgun is one of the most unique shotguns in the game. It doesn't really function like most shotguns where pellets are spread in each shot. This shotgun fires one powerful shot every time the trigger is pulled, and each shot can reach far distances. Making this shotgun one of the most powerful shotguns in the game. With the Reflex B sight, which is what Glaz's OTs-03 have for its 1x sight, you'll be able to hit your enemies with marksman level of accuracy, and the angled grip will help you get into the aim-down-sights (ads) quickly. You don't really need a vertical grip for this gun in order to lower its recoil because even with an angled grip, the ACS12's recoil is very low and easy to control.
Excels in:
Inflicting high damage
Precision
Slowing down enemies
1. 9x19VSN with Red Dot A, Compensator, and Vertical Grip + D-50 with Suppressor + Impact Grenades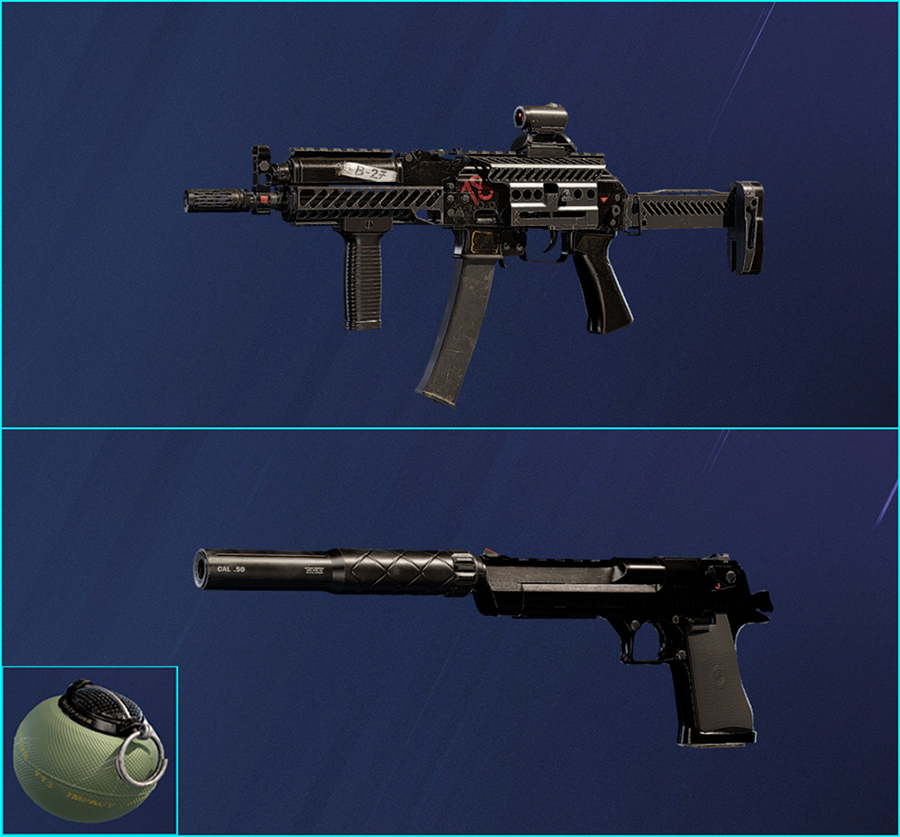 Even though the 9x19VSN has a relatively low vertical weapon kick, its recoil diamond is quite big. Which means it's prone to random recoil, or recoil in all directions. That is why for smoother continuous fire, the compensator is the best muzzle attachment for it. And with the vertical grip further reducing its vertical recoil, you'll be hitting your targets with great accuracy. The suppressor on your D-50 is for shooting enemy drones and other gadgets without alerting them to your whereabouts, and the impact grenades are for rotation hole creation, so that you can further reshape the geometry of battle, which is a really powerful ability to have in Siege.
Excels in:
Reduction of random recoil
Reshaping the map (creation of rotation/escape holes)
Close to medium range
Attention operator, please be advised. There is a new directive from Six. Read up on these related articles, and prepare for deployment:
You May Also Be Interested In: