[Top 5] PoE Best Armor Sets for Juggernaut That Are Powerful
Updated: 06 Oct 2022 8:31 pm
The Moving Fortress. The Juggernaut goes where he pleases and none can stand in his path, one way or another.
[Top 5] PoE Best Armor Sets for Juggernaut That Are Powerful
After receiving some much-needed love and attention, Juggs are seeing some resurgence. Though it's still not enough, and they could use with some extra buffs, the old moving fortress is blasting through the extremely hard 3.19 content by sheer survivability, doing what the Jugg does best. Be a massive tank!
5 – Herald of Agony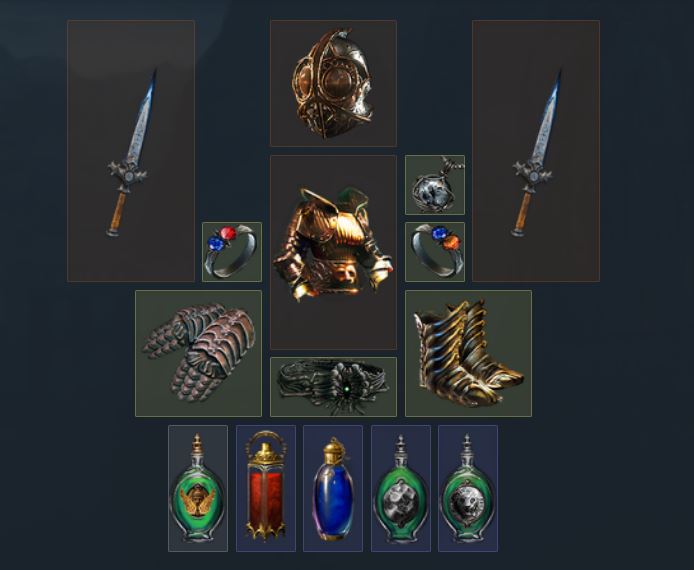 One of the simplest but strongest builds in the game, Herald of Agony fell out of meta because of the much quicker pace the game now has. However, with the constant nerfs to player power and buffs to monsters, some older and tankier builds are seeing some new light being shined upon them. And this is one such build.
Helmet
The sole reason this build works so well, Crest of Desire. It increases the gem level by up to 8 Levels, as well as providing up to 40% Quality to the gems. And the gems also do double damage on top. So this means your Agony Crawler will so do double damage. All of that at the cost of not having support gems. Which is a big deal, but it's a workable issue.
Body Armor
Kaom's Heart, but any high life chest piece could work. We just don't need the gem sockets, so Kaom's is a good fit.
Gloves
Simple rare with as much attributes, Life, Resistance as possible.
Boots
Same deal, a rare with as much life, armor, resistances and Movement speed as possible.
Weapons
You'll want two Cold Iron Points, as those increase HoAG's gem level by a further 6 levels! And gem levels are the thing HoAg most wants, as its damage is directly related to how much damage and attack speed it gets from levels.
Amulet
You'll want at least a +2 Amulet, with as much Life as possible. This can either be a +1all/+1 Chaos, or go for a Kalandra piece and get +2 Chaos or +2 All. Or, if you're Bezos, go for a +4!
Rings
Kalandra Jewellry since it can give over 150 Life with no issue. It's also your main source of resistances and attributes.
Belt
Going for a Hunter Stygian Vise is a great idea, so you can roll even more Life and %Life. Anything else is gravy.
Build details: https://poe.ninja/challenge/builds/char/Monklybusiness/Nikopoll?time-mac...
4 – Incinerate/Bodyswap CWC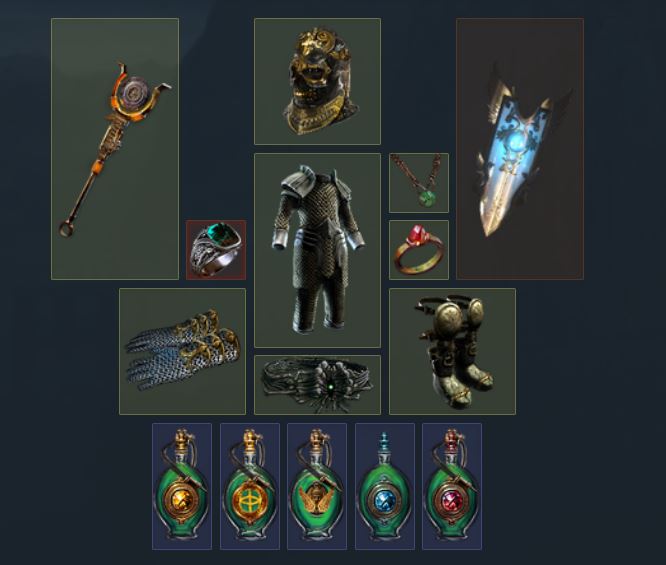 This is an odd build, that though it doesn't have the highest amount of damage, can still clear well and quickly, and it takes a weird and unique spin to two very under-used and nearly forgotten skills in the game, in a whole new way.
Helmet
The most crucial thing you want from it is the +2 Stages for Incinerate Enchantment. That's a massive damage multiplier. Beyond that, as much Life, Life Regen and strength as possible.
Body Armor
Getting a lot of Armor, ES, and Life is a great idea, as well as a lot of Life Regen. It's also where you'll want to pick up some aura effect for your build.
Gloves
This is where you'll pick up a lot of damage with Fire Exposure on hit, as well as some extra fire damage from Temple Mods. It's also a great place to pick up a lot of Life regen, because we're running Righteous Fire to help boost our damage.
Boots
Rare item with as much Life, Armor, Life Regen, Life Regen Rate, and Onslaught/MS Aisling Craft.
Weapon
Oscillating Sceptre is a great weapon that saves us over 3 Points in the Passive Tree. Beyond that, you'll want as much Spell and Fire damage as possible, as well as a lot of Cast speed, to rack up those Incinerate Stacks as quickly as possible.
Shield
Many shields here would work, but Emperor's Vigilance is a good and cheap solution after the buffs it received this league.
Amulet
Getting a +1 All or +1 Fire is a great idea, but besides that, Life, Attributes, Resistances.
Rings
You'll want a Praxis for the Minus Mana Cost, which works even for Channeling Skills, making Incinerate essentially free to cast, and much easier on your life. For the other, you can go with a Kalandra ring with as much Life and Life Regen as possible, picking resistances where you can.
Belt
A solid and strong Stygian is the ideal choice, with as much Life, Life Regen and Resistances as possible.
Build details: https://poe.ninja/challenge/builds/char/kotsapl/Koth_of_the_Hammer?time-...
3 – Righteous Fire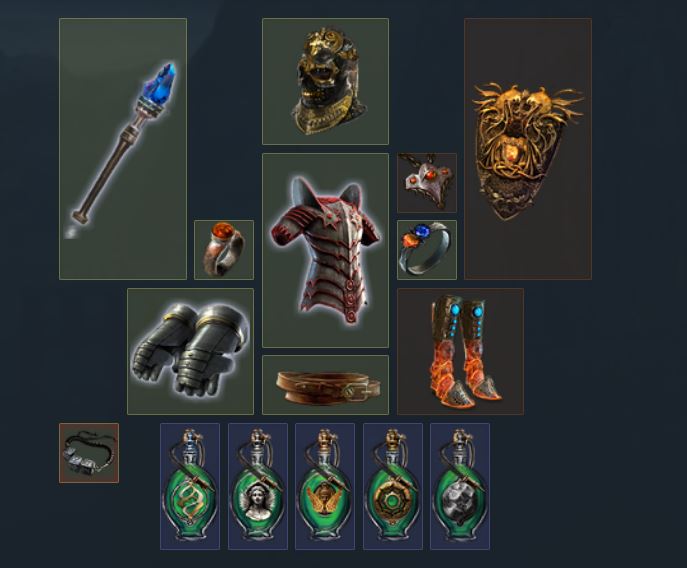 It's no surprise that Righteous Fire is still a fantastic choice, even for Juggs, the original masters of Life Regeneration. With some clever tech, this one can have a lot more damage than most other RF build, while also being much tankier.
Helmet
As per usual, you'll want an Elder Helmet with Essence of Horror and either Concentrated Effect or Burning Damage Support, with as much Life as possible and a +1 AoE craft, so you can socket your Fire Trap in.
Body Armor
Best place to pick up a ton of life and life Regen. You'll also want to try and craft it with Loathing Essences for 10% Mana Reservation Efficiency. And this is where you'll get a lot of Aura Effect as well.
Gloves
One of the big sources of damage, with Fire Exposure on Hit as well as a lot of Fire DoT. You'll also want to pick up as much life, Life Regen Rate, Life Regen and Resistances wherever you can.
Boots
Legacy of Fury, and the reason RF rose to such prominence, being the most played Skill in the game right now.
Weapon
A +2 Sceptre, with as much Fire damage and Fire DoT Multi.
Shield
You can go in many ways, but the newly buffed Rise of the Phoenix is a great shield even for late game, almost competitive with other shields like Aegis, if you can't build into Cold Resistance.
Amulet
This is where this build gets super expensive, but a Double Impresence with Ele Weakness and Flammability means that you get 2 free auras for the price of one Amulet! And we can even further buff those auras with supports, but they won't have increased Reservation, since they're literally free!
Rings
Kalandra Jewelry would be a great idea to pick up a lot of Life, but all you want here is Life, Attributes, and Resistances.
Belt
As much life as possible, with Life Regen, Resistances, and even armor, would be ideal.
Build Details: https://poe.ninja/challenge/builds/char/L4gY/Return_of_the_YUGG?time-mac...
2 – Boneshatter Juggernaut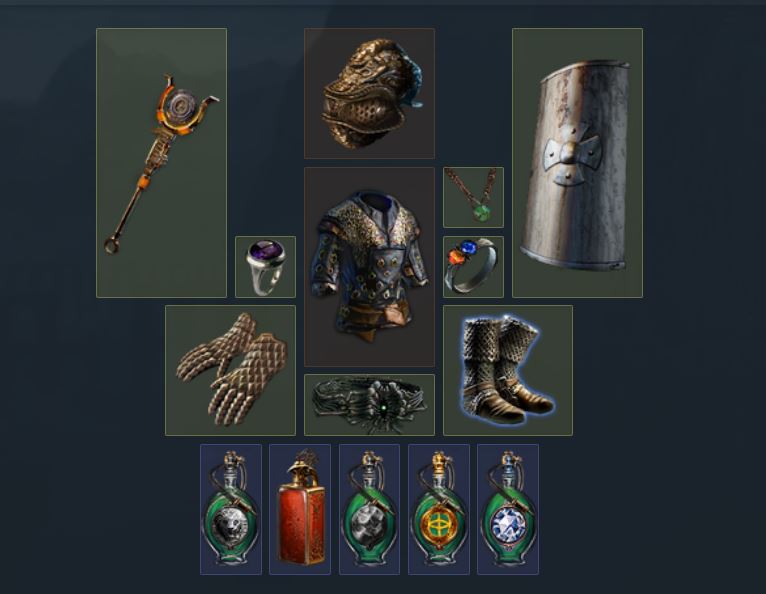 One of the last bastions of "true melee", Boneshatter is a fairly notorious skill for the previous abuse cases with duration, immortality, and Mantra of Flames stacking indefinitely. Though most of it got removed or tuned down, the skill remains a staple for STRONK melee satisfaction that is sorely lacking in PoE nowadays. And this build instead of going pure Phys, it goes full elemental in order to scale better and quicker, as well as Transcendence, making it exceedingly tanky against its self-damage portion of Trauma.
Helmet
This time is a Replica Abyssus, the elemental counterpart of the regular version, with a ton of flat elemental damage, fire, cold, and lightning, as well as a bucket load of Melee Critical Damage, at the cost of 40% increased Elemental damage taken instead. This is a big issue with Transcendence, as it reduces maximum elemental Resistances by 15%!
Body Armor
Keeping up on the theme of Replica Uniques, this time you'll be wearing a Replica Loreweave, which, in a way, still fixes a bit of the resistance issues from Transcendence, even if not by that much. You'll go from a regular Loreweave, which is 78% max, to 72% max, but the upside is that you get a substantially higher amount of Life, ES, Mana, and Crit Chance.
Gloves
This is where you'll get most of your Phys to Cold Conversion. You can get up to 60%, but it's also the most important place to get Strike Skills targets 2 Additional Enemies. This is what brings the skill from horrible clearing to rather good!
Boots
This is a great place to get your Onslaught on Kill, Movement Speed, as well as a great place to get Endurance Charges from Synth bases, and fill out whatever attributes or resistances you're lacking.
Weapon
As we're going full elemental, and one of the biggest issues of this build is getting enough crit to deal damage, the best weapon you could use is an Alternating Sceptre, and then getting as big pDPS as possible.
Shield
Big, tanky shield, with as much armour, PDR, and life as possible.
Amulet
There's a lot of offensive power that you can get through your amulet, from WED to Crit Multi and Crit Chance. It's also a great place to get -Mana Cost, since you'll be attacking so quickly, it will be hard to sustain mana otherwise.
Belt
A girthy Stygian with as much life and WED as possible. Try to get a Hunter base so you can roll for % Maximum Life as well, and get a great abyss jewel too.
Rings
For this one, since we're a Jugg and we're stacking Endurance Charges, this is a great place to get Maximum Endurance Charges (RIP Recombobs) as well as any stats you're missing.
https://poe.ninja/challenge/builds/char/skooty7/Skooty_Sentinel?time-mac...
1 – Lightning Strike Accuracy Stacker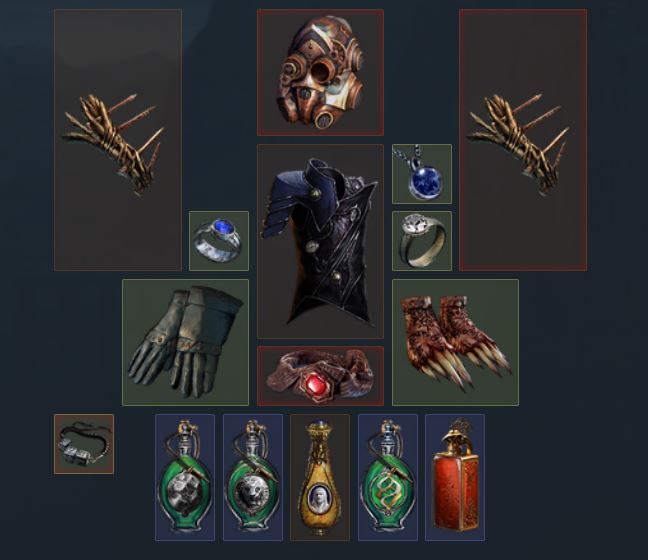 There was no way to go about with a Juggernaut and not mention Accuracy Stacking. The only class capable of such, with as much damage as it can have, able to demolish anything and everything, while also using the strongest melee skill in the game, and abusing the Nightblade mechanic, which hasn't been nerfed at all? Of course it takes the top.
Helmet
Obscurantis. You'll also definitely want the LS Enchant, with +3 Pierce, as that's how you'll be able to clear at all. Getting a 90% Reservation corruption is just extra gravy on top.
Body Armor
Doryani's Prototype. The way we get as much damage as we can, and we can negate most of the negatives by simply being a Juggernaut and getting insane amounts of armor.
Gloves
You'll want at least a +1 Strike Implicit here, but aim for +2. Beyond that, grab as much Accuracy as possible, Life, resistances.
Boots
Yet another massive source of damage, Stormrider Boots are Ritual Exclusive items that grants damage based on the amount of accuracy we have. And since we're stacking them, we can get a LOT of damage from these pair of boots. Beyond that, you'll want resistances, Onslaught, and as much Life as possible.
Weapons
This is a big source of damage as well as accuracy. Since we have a ton of flat damage from our boots, and the enemies have essentially negative Lightning resistance, the thing we lack the most is attack speed and % Increased Damage. But dual wielding Replica Last Resort means that we not only get 400% Increased damage but also 200% increased Accuracy and 50% Attack speed (global). All at the cost of having to be low life. Which we are, with Petrified Blood.
Amulet
You'll want some Kalandra Jewelry with as much Life, Crit Multi and Negative Lightning Resistance as possible. Since we already have -60% from Kitava, you only need -140% and amulets can get over -110%.
Rings
More Kalandra Jewelry, with as much resistances and Life as possible, but don't forget that you want Negative Lightning Res, to make our Doryani's Prototype work! Also, pick up as much Accuracy as you can. Kalandra Jewelry can reach over 1000 Accuracy in a single slot, and it's a great place to boost that stat.
Belt
Here we'll go with Arn's Anguish. Though we don't have that many Endurance Charges like a Slayer would, 15% Triple Damage is nothing to Scoff at. It also has a lot of Life, and you can mass corrupt them for good implicits.
Build Details: https://poe.ninja/challenge/builds/char/tame14/%EC%A0%80%EA%B1%B0%EB%84%...