Mobile Legends Best Yve Skins Revealed (All Yve Skins Ranked)
Updated: 21 Jun 2023 6:21 pm
Yve is still new in terms of meta updates. She has 2 mystical skins to clean up the battlefield with.
Despite being released in 2021, Yve continues to be perceived as a new hero, particularly in meta updates. She is a member of an alien species that specializes in Burst/Poke and is a very challenging Mage to learn. By strategically placing her ultimate skill, which has the rare ability to harm and slow heroes over a large area, you may acquire a higher level of mastery and in-game impact.
The Astrowarden as she is known only has two skins to choose from at this time. These skins have been debunked in ranked format and I'm certain that everyone will agree with this list. Learn how and why to get your hands on these two beautifully constructed skins.
2. Forest Hymn (Great)
See Forest Hymn in action: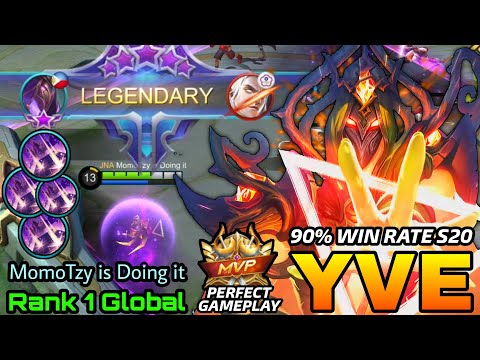 Despite being a basic skin, it is noteworthy given that there are only two skins on this list. However, despite not having any additional effects, Yve's appearance has been altered to a state of all green, also giving off the impression of a park ranger. It is an elaborate design with a brown and green color scheme that is comparable to forests.
Since it revamps and rechannels the focus on her image and special abilities in support and dealing damage, the cost of Forest Hymn is the main attraction for Yve or Mage Mains. It is a potent and enigmatic artwork that would undoubtedly boost teammates while making opponents rethink before engaging. 
How to get Forest Hymn
This basic but overpowering skin is available for a low 269 Diamonds in Shop.
Skin Rating
Normal Skin 9/10
1. Ruin Protectress (Legendary)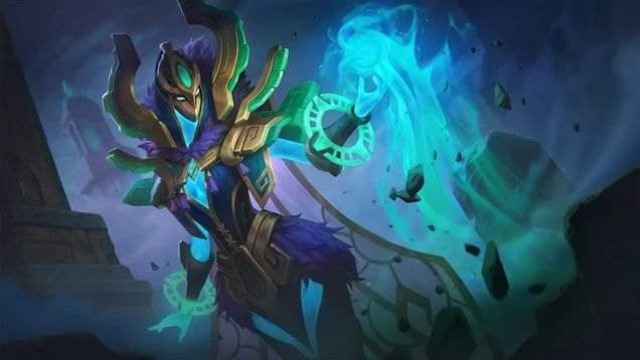 See Ruin Protectress in action: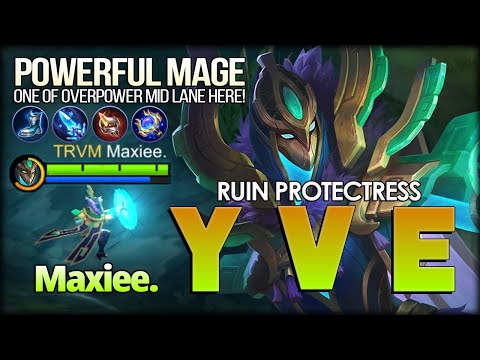 Ruin Protectress themes Yve as Guardian of an ancient civilization. It is an illustration that may be likened to royalty and comes with all new display animation and redesigned visual effects for skills. The magic power that surrounds this skin is amplified by the bright and elevated colors.
Anyone would be reminded of a peacock by the color palette in Yve's illustration via Ruin Protectress. The emerald green hues in her outfit are given greater prominence through the skill visuals that bear striking resemblance. It all provides an appealing but destructive image that represents exalted magic damage. 
How to get Ruin Protectress
This eye-catching artwork is available for 599 Diamonds in Shop.
Skin Rating
Elite Skin - 10/10
You may also be interested in: