[Top 3] Genshin Impact Best Builds For Diona
Updated: 24 Feb 2021 2:42 pm
this is Diona wondering which build is best for her
As the first Cryo Archer to appear in the game, Diona shines the brightest as a healer in your party.
The healing ability that she possesses comes in the form of her Elemental Skill, Signature Mix, in which she throws her special drink that creates an AoE. This AoE, Drunken Mist, heals the active character within the area while deals Cryo DMG to the enemies in the same area continuously for 12 seconds.
Her Elemental Skill, Icy Paws, envelops her in a Cryo Shield that not only protects but also deals DMG to the enemy around her. The strength of the Shield is scaled to her Max HP; which makes choosing artifacts somewhat easier because there are a lot of artifacts with HP boost as their main stat.
Here are the best builds for our, quite literally, cat girl Diona.
3. Elemental DMG Support Build: Stringless – Blizzard Strayer & Gladiator's Finale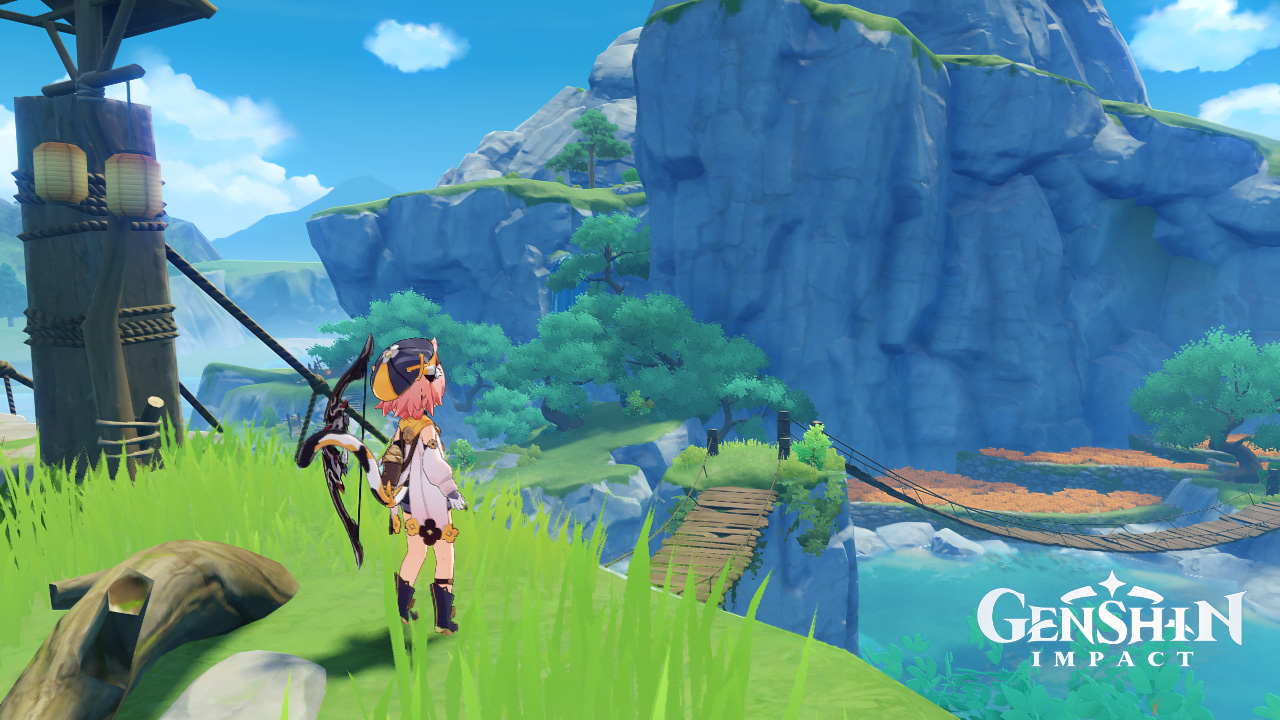 Even if Diana works best as a healer, using her as a sub DPS can work if you want to. For her to take the role as a Cryo DMG support, the build that you need to use would be a two-pieces set of Blizzard Strayer and another two of Gladiator's Finale.
Two-pieces of Blizzard Strayer gives you a 15% Cryo DMG bonus while Gladiator's Finale boosts your ATK by 18%. This pair helps Diona a lot into making her a sub DPS.
As her Elemental Skill brings out a Shield that also deals Cryo DMG, both of this set will raise her Elemental ATK and maximize her ability to be a support. It would be better if you can use ones with ATK, Elemental Recharge, Cryo DMG, CRIT Rate, or Crit DMG as the main stats.
Furthermore, her Elemental Burst heals and deals continuous Cryo DMG with an AoE. Her healing ability will be a great push to the other party members whilst still dealing Cryo DMG to the enemies
Arguably, Diona's best weapon is Sacrificial Bow. But, for the reason of boosting her as a sub DPS, The Stringless is another good choice for her to use as its secondary stat focuses on Elemental Mastery, and it gives you a 24-48% DMG done by her Elemental Skill and Burst. The number is according to its Refinement level.
The Stringless together with Blizzard Strayer and Gladiator's Finale will bring Diona's Elemental capability to the fullest.
Why Elemental DMG Support Build Is Great:
Blizzard Strayer and Gladiators Finale boosts her Cryo DMG and her ATK in general
The Stringless rises the DMG by her Elemental Skill and Elemental Burst
This also helps a lot in triggering a continuous of Elemental Reaction like Melt or Superconduct
Elemental DMG Support Build: Stringless – Blizzard Strayer & Gladiator's Finale full details:
2. Support Build: Sacrificial Bow – Noblesse Oblige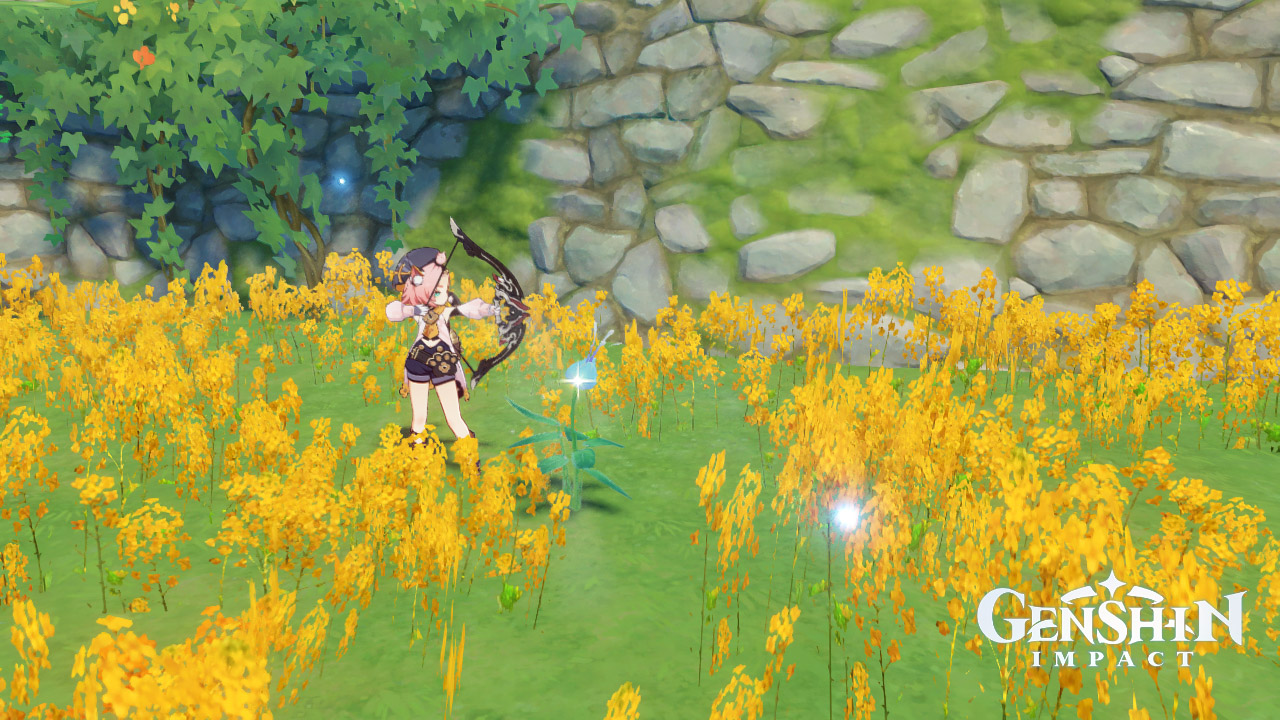 This build is made if you want Diona to take her Utility role. The full set of Noblesse Oblige on Diona gives you an addition of 20% DMG on Elemental Burst and a 20% ATK boost to everyone in the party for 12 seconds once Diona's Elemental Burst is activated.
In a way, this set is focused on the constant use of her Elemental Burst. Which is great if her role in your group is Utility.
Diona's Elemental Burst heals active party members within the AoE that she creates as it continuously gives a Cryo DMG to the enemies within the same AoE. This set effectively boosts the DMG done by her AoE whilst you can change into your main DPS whose HP is also regenerated during then.
This is a perfect set if you want to use her as a support to your party even if you just want to use her for her Elemental Burst.
As I said before, Diona's best weapon would be Sacrificial Bow, which boosts your Energy Recharge. On top of that, this particular bow has a 40-80% chance to end its CD after dealing DMG via Elemental Skill once every 30-14 seconds. The numbers are according to the Refinement level.
While the bonus stat is also good, the secondary stat is a very good boost for Diona so her Elemental Burst can be filled even faster and therefore used more.
The combination of Sacrificial Bow and Noblesse Oblige will turn Diona into the perfect support though not exactly the best healer. But, we'll get to that in a bit.
Why Support Build Is Great:
This build optimizes her Elemental Burst in particular; though more to her DMG
It boosts everyone's ATK in the party
The bow also helps in filling her Elemental Burst gauge sooner 
So you can use her Elemental Burst over and over again
Support Build: Sacrificial Bow – Noblesse Oblige full details:
1. Total Healing Build: Sacrificial Bow – Maiden Beloved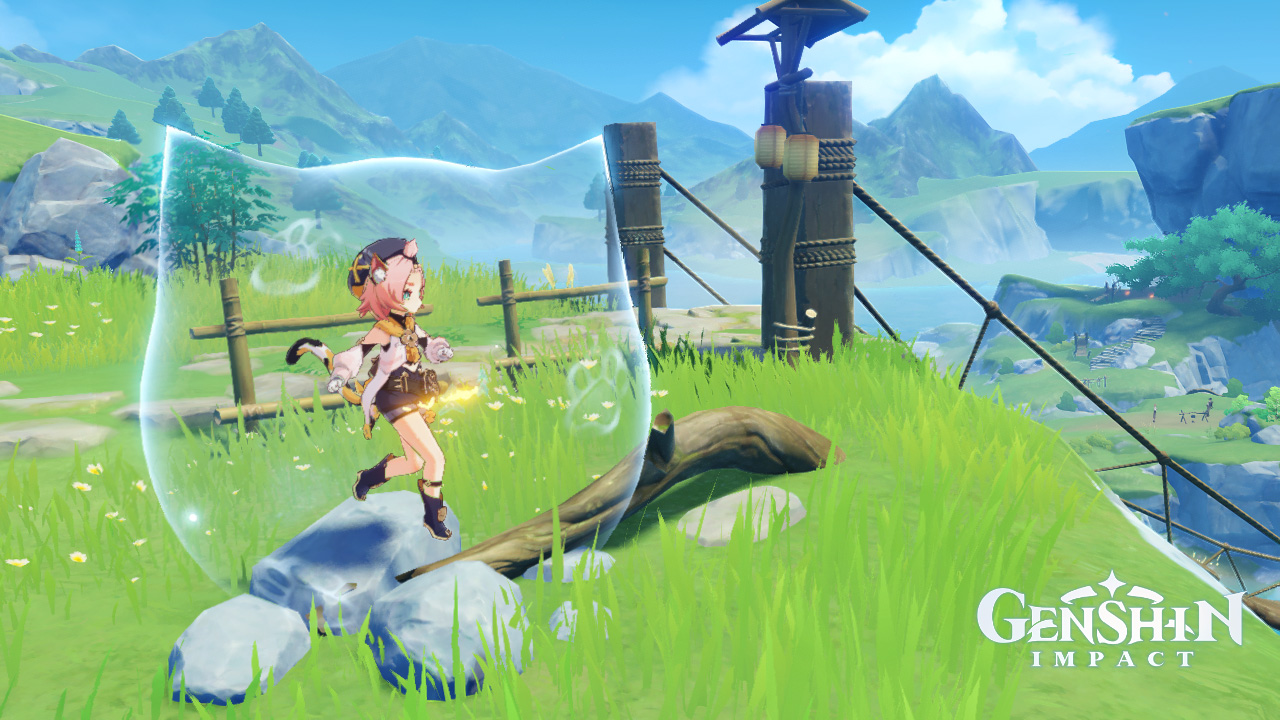 Now if you're using Diona as the healer in your party, then this is the set to go. It's pretty easy thinking, quite frankly, as Maiden Beloved is a healing focused artifact set.
With the full set in use, Maiden Beloved boosts Character Healing Effectiveness by 15% and then increases the HP regenerated by all party members by 20% for 10 seconds when you're using her Elemental Skill or Burst. The latter cannot stack, though. So, make sure to be wise if you want to get that extra healing.
Honestly, this is the best set to go if she's your full-time healer. As her Elemental Skill goes for 12 seconds, this means you get a +15% and then another 20% for 10 seconds if you're triggering it at the right time. 
The Sacrificial Bow, as it was said, boosts her Energy Recharge. This allows Diona to have her Elemental Burst ready sooner rather than later, a very good thing for her whose healing ability lays on the  Elemental Burst. As a healer, this set will put her healing ability to the very top.
Honestly, there isn't much to say about this build except that it's just blatantly obvious it's made for your healer. The best stat for her would be ones that boost HP, Energy Recharge, Cryo DMG, or Healing Bonus.
Why Total Healing Build Is Great:
This will boost the efficiency of Diona's Healing ability
The Sacrificial Bow will help in refilling her Elemental Burst gauge faster
You can get up to 35% healing bonus in total
Total Healing Build: Sacrificial Bow – Maiden Beloved full details:
You May Also Be Interested In:
Image Gallery