[Top 5] Genshin Impact Best Claymores and How To Get Them
Updated: 31 Mar 2021 1:51 pm
Razor being the head is a rather biased choice of mine. Writer's privilege.
There are 22 different types of Claymore in Genshin Impact with 6 wielders in total as of ver. 1.4.
Out of 6 characters, 4 are best used as main DPS, 1 as a sub DPS, and 1 as Utility.
This isn't all that surprising, remembering how the heavy weapon is rather big on Physical DMG despite its ATK SPD being understandable slower than the other weapons. 
With this in mind, picking 5 out of 22 Claymores is quite easier because, judging by the role most of the users take, a good Claymore is one that brings in more DMG. Here's the best 5 Claymores.
5. The Unforged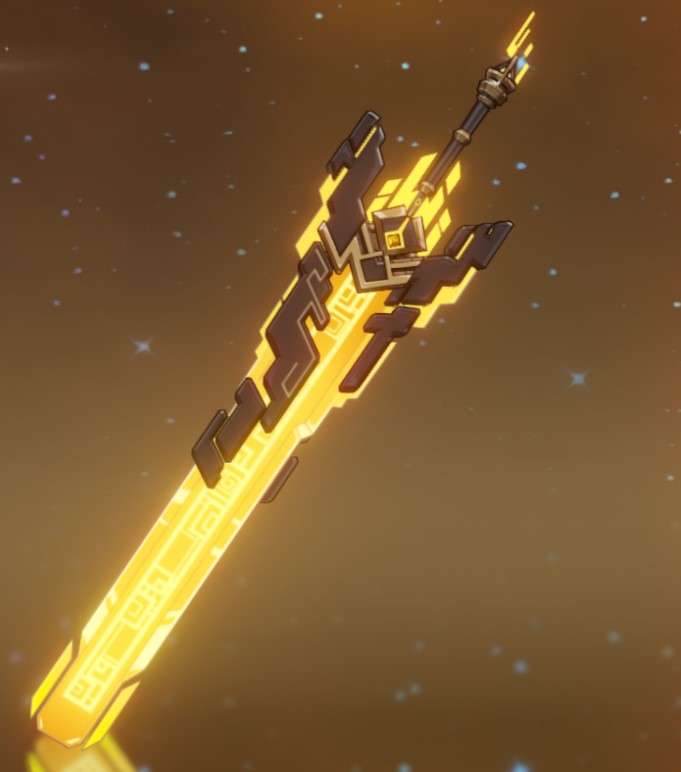 The Unforged, a five-starred weapon, starts off this list and I promise there's a reason behind it.
Starting off with 46 as a Base ATK which can be maxed to 680, this Claymore also boosts ATK as its substat. On Level 1, it gives you a 10.8% boost and 49.6% on its max. level. So far so good, right?
Its Refinement enhances Shield Strength by 20~40%. When opponents take DMG, ATK will be furthermore boosted by 4~8% for 8 seconds, which can be stacked to 5 times. This can only occur once every 0.3 second. When you have Shield on, the number of ATK increased from the above effect will be further increased by 100%. The percentage varies on its Refinement level.
The reason why this weapon is at number 5 is because, as I have mentioned, Claymore wielders are mostly main DPS—for the effects of this weapon to go on full use, you need to have a Shield. This will be great for Xinyan, Beidou or Noelle. Else, the boost will go unused.
Weapon details: 
Stars: 5
How to Get: Wish
Base ATK: 46
Substat: ATK (10.8%)
Why The Unforged Is Great:
Very suitable only for Claymore wielders with Shield
Boosts ATK through multiple ways
4. Serpent Spine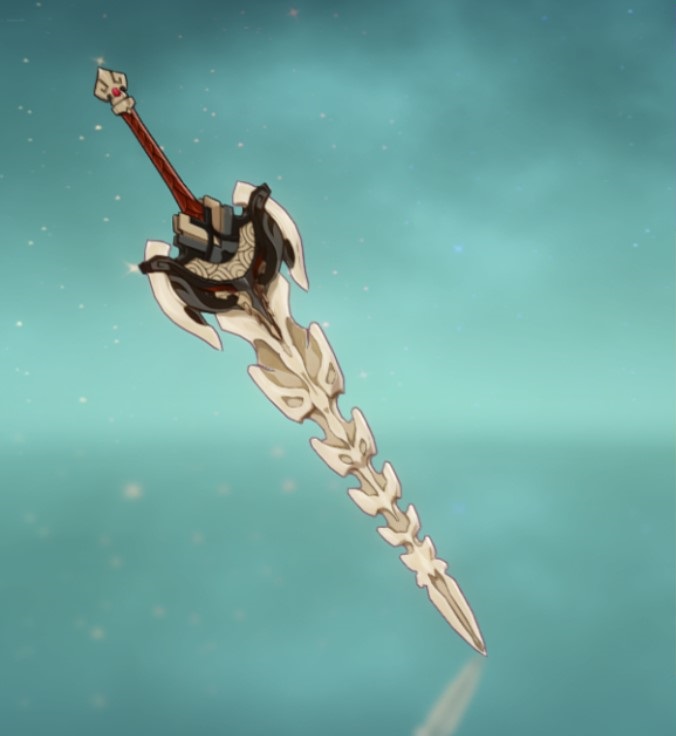 Serpent Spine is great for a few reasons, but, most of all, it offers you CRIT Rate as its substat.
On Level 1, this Claymore has 42 as its Base ATK which can be maxed to 510. Its substat, CRIT Rate, starts off with 6% and goes up to 27.6% on Level 90. A pretty good pair for your DPS.
Additionally, the weapon also gives an additional 6~10% DMG dealt for every 4 seconds the character is on the field at the cost of taking 3~1.8% more DMG. This effect can be stacked to 5 times. The count won't reset even if the character leaves the field, but will be reduced by one when characters take DMG.
So many conditions, I know. But, at 5 stacks, your character will be able to deal at least 30% additional DMG. Just remember not to change the character so you can focus on this effect.
Weapon details: 
Stars: 4
How to Get: Battle Pass
Base ATK: 42
Substat: CRIT Rate (6%)
Why Serpent Spine Is Great:
Boosts CRIT Rate up to 27.6%
Boosts DMG in general
Great for solo play
3. Blackcliff Slashes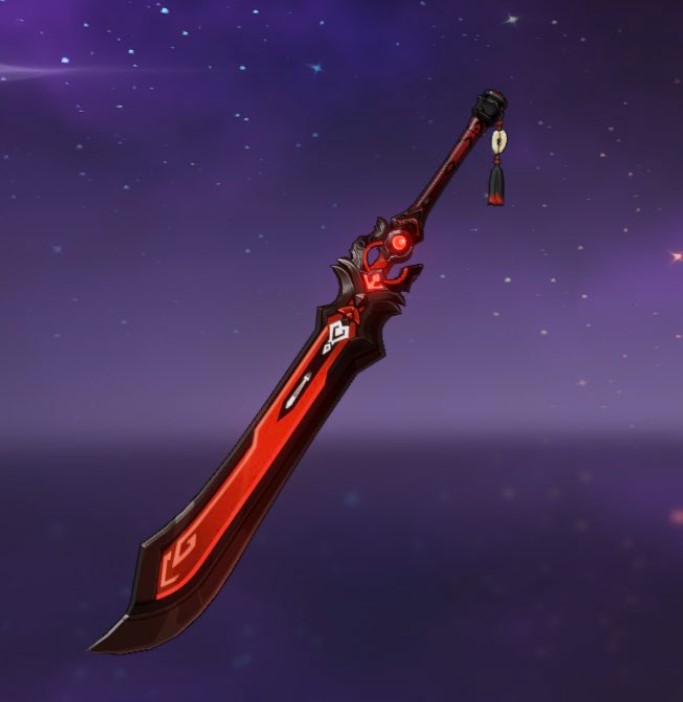 Honestly speaking, it was either Blackcliff Slasher or Prototype Archaic on this list. They do, after all, come from the same background or so to speak.
This Claymore starts with 42 Base ATK, which can be maxed to 510. The subsat is CRIT DMG, which unbelievably starts with 12% on Level 1 and goes up for as much as 55.1% on its max. level. It's pretty clear why it's on this list, right?
Taking another step forward, Blackcliff Slasher also increases ATK by 12~24% for 30 seconds simply after defeating an opponent. This can be stacked up to 3 times and the duration of each stack is independent of the others. 
Weapon Details:
Stars: 4
How to Get: Paimon's Bargains
Base ATK: 42
Substat: CRIT DMG (12%)
Why Blackcliff Slasher Is Great:
Boosts CRIT DMG starting at 12% and can go up to 55.1%
Boosts ATK for 30 seconds
The duration of the stack is independent of each other
2. Skyward Pride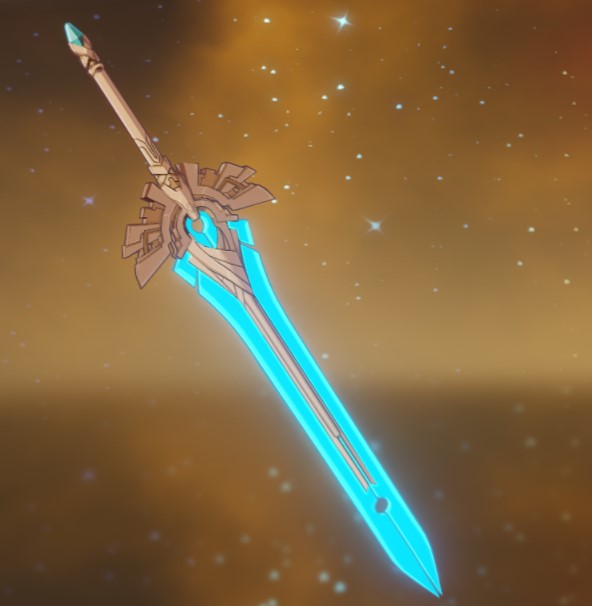 Of course, the Skyward family member is present on this list. Its Claymore counterpart, Skyward Blade, is the kind of Claymore that is versatile. It doesn't really matter who uses it. 
To begin, Skyward Blade has the highest Base ATK at 48, which turns to 674 on its max. level. The substat is Energy Recharge, which starts with 8% and goes up to 36.8% on Lv. 90.
It boosts DMG done by any kind of Attack by 8~16%. It really doesn't matter how you choose to deal the DMG, what matters is you're given additional numbers as a result.
Going on, hitting opponents with Elemental Burst, Normal, or Charged Attack will create a vacuum blade that does 80~160% ATK as DMG to opponents along its path. This lasts for 20 seconds, which equals 8 vacuum blades. 
While this allows the player to basically hit opponents with any way that they wish, having Energy Recharge lets you fill the Elemental Burst gauge faster. In short, it also helps you use Elemental Burst rather efficiently.
Weapon Details:
Stars: 5 
How to Get: Wish
Base ATK: 48
Substat: Energy Recharge (8%)
Why Skyward Blade Is Great:
Increases all DMG 
Highest Base ATK
Pretty much suitable for every role
Additional ATK up to 160% for 20 seconds
1. Wolf's Gravestone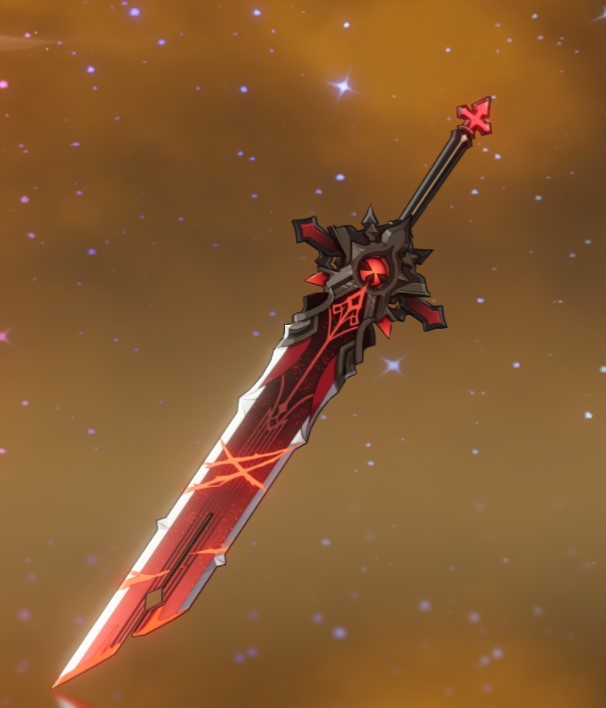 Just like Skyward Blade, Wolf's Gravestone is a great Claymore that can be used by practically anyone and it wouldn't really matter.
This five-starred Claymore is arguably the best Claymore in the game, but particularly for your main DPS Claymore wielders.
The Base ATK of this weapon is as much as 46, which goes up to 608 at its maximum level. Its substat boostsATK, starting with 10.8% on Level 1, the percentage can go as high as 49.6% on Level 90. It is simply insane.
Of course, that is not all. It also increases ATK by 20~40% according to its Refinement level. On hit, attacks against opponents with HP less than 30% will increase all party membesr' ATK by 40~80% for 12 seconds. This can only occur once every 30 seconds.
For a main DPS who loves to hit opponents, it can't get any more perfect than this.
Weapon details: 
Stars: 5
How to Get: Wish
Base ATK: 46
Substat: ATK (10.8%)
Why Wolf's Gravestone Is Great:
Increases ATK in multiple ways
Also, additional 20% ATK without Refinement
Suitable for any Claymore users
Lets you farm artifacts that don't boost ATK
You May Also Be Interested In:
Image Gallery