[Top 15] Fortnite Best Rare Skins That Look Freakin Awesome!
Updated: 27 Nov 2021 2:26 am
Cover and Fire
Wondering what the best rare skin of Fortnite are? Well, discover some of the best skins below:
Fortnite boasts a slew of unusual skins that rotate on a biweekly basis, with some being so uncommon that you've probably never seen them in-game. From Aerial Assault Trooper to Renegade Raider, the top ten most challenging to obtain Fortnite skins as of October 2021. 
Recently, almost all of Fortnite's attention has been focused on massive skin crossovers like Rick Grimes from The Walking Dead and Ariana Grande. There are also several intriguing original skins, some of which are pretty uncommon. 
Several of them are included with the Battle Pass, while we may purchase others in the game's Item Shop. From the first Chapter 1 Season 1 in October 2017 to the most recent Chapter 2 Season 8 in September 2021, these are the most elusive skins in Fortnite that you're unlikely to encounter.
15. Blue Team Leader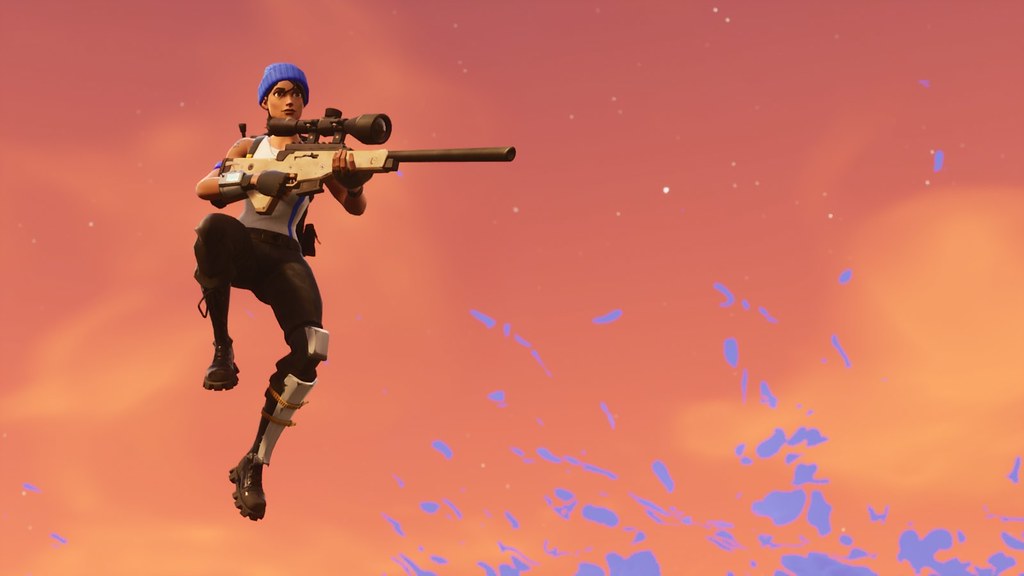 Blue Team Leader, Fortnite
The Blue Team Leader was a skin that seems to have been available for only a few months. Being published on the PlayStation Store on February 18, 2018. Players who subscribed to PlayStation Plus would download this character and bring it into the game. Dressed in a blue and white tank top and equipped with a beanie, the Blue Team leader is sure to stand out. 
This skin was, however, withdrawn from the PlayStation Store in June 2018 to make way for the introduction of the "PlayStation plus Celebration Pack 2." Being introduced in Season 2 of the original Fortnite game, players who acquired this skin during the game's early days can inform other players about it. 
What makes this Skin Awesome?
A badass hat
Cool Clothes
Muscular Body
How to Get Blue Team Leader: It came in as a gift for PlayStation users in PlayStation plus Celebration Pack 2.
See Blue Team Leader in action: https://www.youtube.com/watch?v=V40OZ70xHVo
14. Special Forces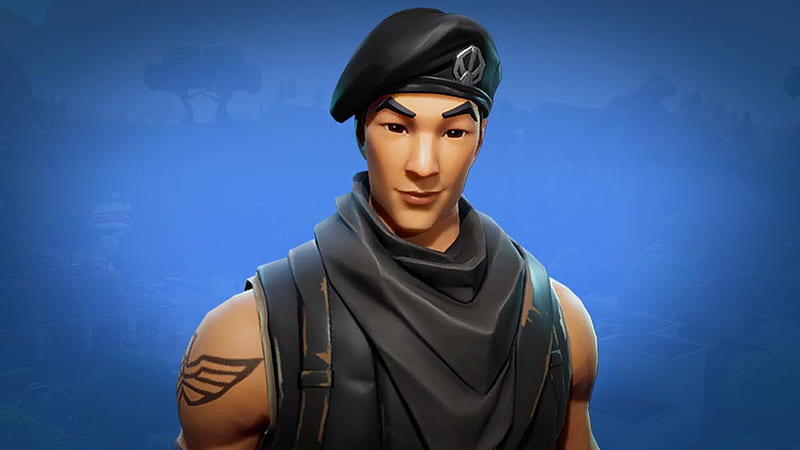 Special Forces, Fortnite
Special Forces are one of the most sought-after Fortnite skins since it is one of the few characters to have survived the Season 1 character purge from the online market. While preserving the basic style of the original Fortnite, Special Forces have appeared on multiple occasions during the game's lifespan. 
While initially unassuming, it's developed into quite the jewel for players who hold many unique skins in the game. Special Forces made their most recent debut in the Fortnite item market in January 2019. And the skin has not been seen since. That is not to say that hope is lost for those looking to get this gem in the rough of a character.
What makes this Skin Awesome?
Cool Looking Character
Amazing Black Clothes
Muscular Lean Body
How to Get Special Forces: We can buy it from the Item Shop for 1,200 V-Bucks.
See Special Forces in action: https://www.youtube.com/watch?v=3CqKnLeaedM
13. Axiom
Axiom, Fortnite
Axiom is another item shop character. He is part of the "Third Eye" set, which includes another skin that is just as uncommon as his. This figure resembles a cross between Sam Fisher and Steve Rodgers. 
However, many players did not understand the value of skin like Axiom, and as a result, the skin faded into obscurity, reappearing twice more in July 2018 before disappearing entirely. However, because its final appearance occurred after a skin-like Havicat, Axiom's Rarity is demonstrated because Axiom visited the shop three times before his two and a half year sabbatical.
What makes this Skin Awesome?
A mixed character of Sam Fisher and Steve Rodgers
Part of the Third Eye Set
Badass Outfit
Has three laser eyes
How to Get Axiom: We can buy it from the Item Shop for 1,200 V-Bucks.
See Axiom in action: https://www.youtube.com/watch?v=irFX6BWX1uU
12. Psion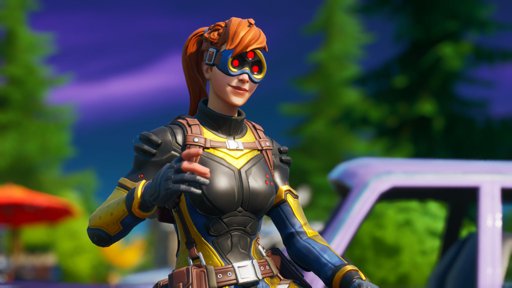 Psion, Fortnite
Psion is the companion entry to Axiom Being a Part of the "Third Eye" collection. Fortnite sold the pair together, but it appears as though Psion was the first to go. With a similar appearance to Axiom, Psion was shown off three times in the store, giving players only a few days in the game to acquire her. With her last appearance in June of 2019, it's been three years since players heard from the remnants of the Third Eye Set.
What makes this Skin Awesome?
Has three laser eyes
Wildcat model
Cool short hair
Lean body
How to Get Psion: We can buy it from the Item Shop for 1,200 V-Bucks.
See Psion in action: https://www.youtube.com/watch?v=G-jdZ6cgqYY
11. Dark Voyager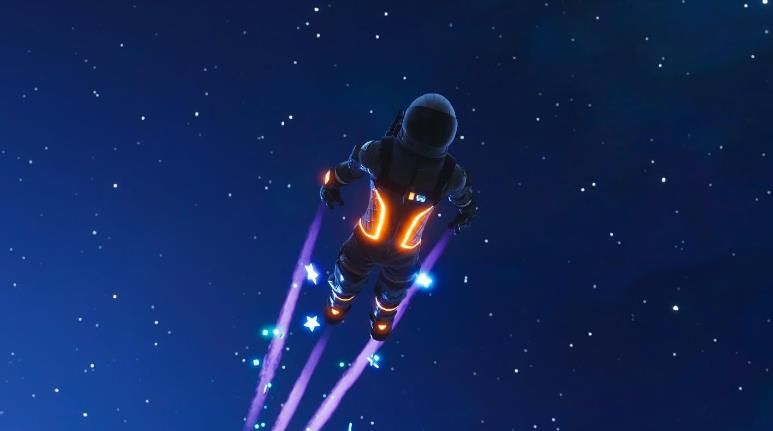 Dark Voyager, Fortnite
Many fans point to the simplicity and beauty of heritage skins, which it created before Fortnite's Chapter 2 launch for some of the best-looking skins in the game. One of these skins discussed is the Dark Voyager skin from season three. 
As an astronaut, the skin looks fantastic as an addition to any player's armory; nevertheless, the skin truly shines due to its design, which includes an entirely black suit and helmet meshed with luminous lines around the body to make it noticeable in low light. According to players, this skin is one of the greatest in the game. 
However, when Fortnite's popularity grew following season 3, players who reached Tier 70 in the battle pass found themselves with a skin that not many other players had in their lockers, making the skin extremely desirable. There is, however, a chance that the skin will return to the shop in some way, though this is not assured.
What makes this Skin Awesome?
Empty Head Model
Cool Astronaut clothes
Sassy to play with
Get Dark Voyager: Dark Voyager can be obtained by completing the Season 3 Battle Pass Tier 70.
See Dark Voyager in action: https://www.youtube.com/watch?v=8O3y9vZ4DdE
10. The Reaper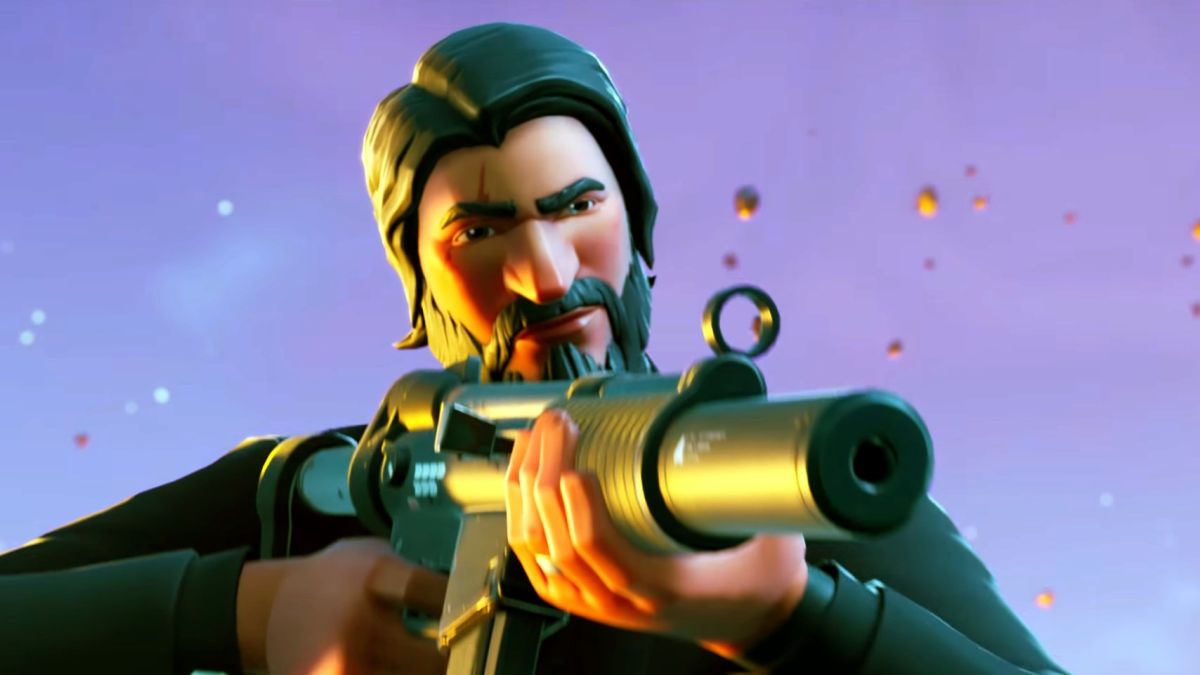 The Reaper, Fortnite
The Reaper skin is far rarer than the official John Wick skin. OG gamers will undoubtedly recall The Reaper, the prize for reaching Level 100 on the Chapter 1 Season 3 Battle Pass. The skin has been a running joke in the Fortnite community due to its obvious resemblance to Keanu Reeves' John Wick persona. 
Then, in 2019, Epic Games added an official John Wick skin to Fortnite. It results in two almost similar skins in the game, although while the John Wick skin has been reintroduced several times and is relatively common, The Reaper skin remains extremely rare.
What makes this Skin Awesome?
John Wick Themed Skin
Cool Black Suit
A scar on Face
How To Get The Reaper: The prize for reaching Level 100 on the Chapter 1 Season 3 Battle Pass.
See The Reaper in action: https://www.youtube.com/watch?v=oKOjIc6ARbU
9. Royale Bomber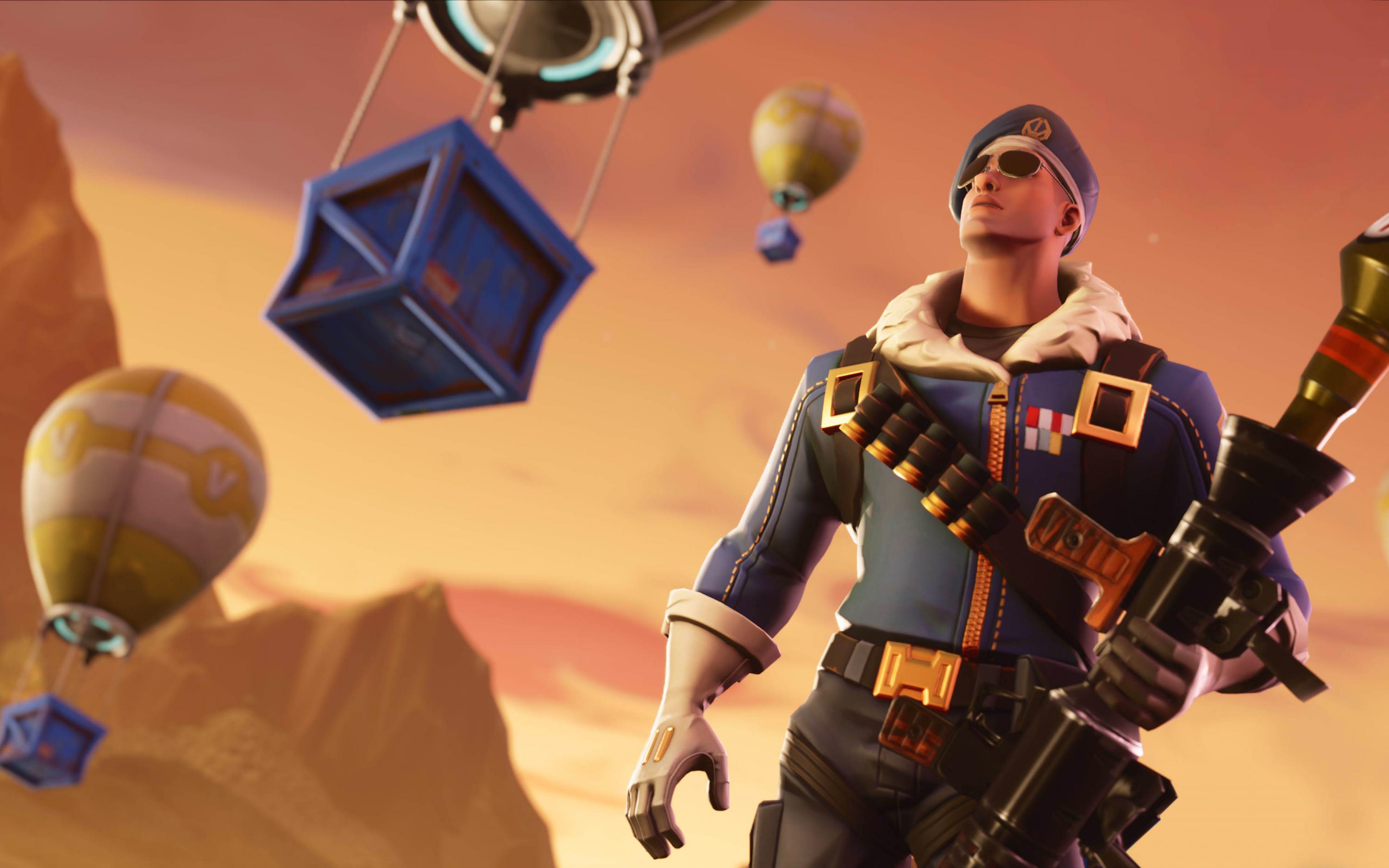 Royale Bomber, Fortnite
The Royale Bomber is another skin that is unlikely to appear in Fortnite. The skin was initially made available as part of a PlayStation 4 x Fortnite package in 2018 and again as part of a Dual Shock 4 controller bundle in 2019. It's still available if you seek hard enough, but it's not inexpensive and maybe not worth it given the incredible selection of skins available in Fortnite nowadays.
What makes this Skin Awesome?
A cool furry jacket
Amazing black sunglasses
Stylish character to play with
How to Get Royale Bomber: The Royale Bomber cosmetic was included in the Fortnite PlayStation 4 package.
See Royale Bomber in action: https://www.youtube.com/watch?v=CwSnC9TfeaE
8. Black Widow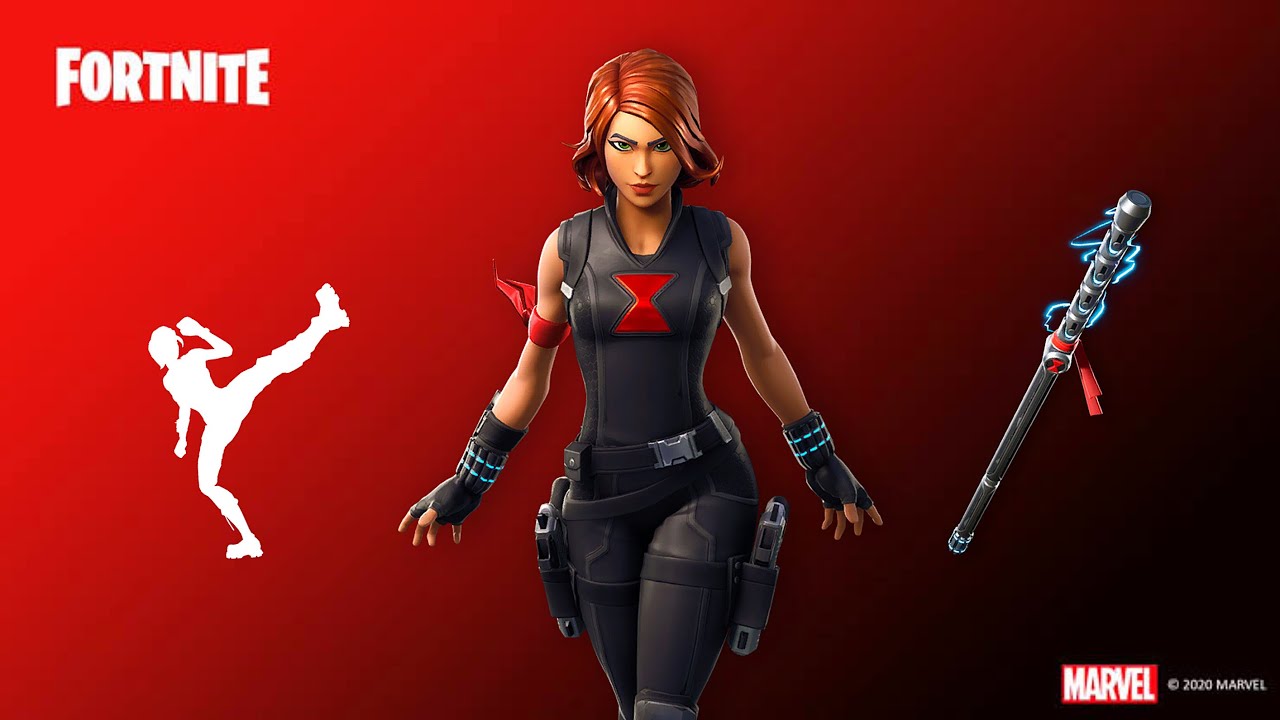 Black Widow, Fortnite
Players worldwide are anticipating the reintroduction of this iconic Black Widow skin. Initially published in 2018 in conjunction with Marvel Avengers: Endgame's Season X event, this legendary skin has been removed entirely from the item shop since May 2019. 
Thus far, the lone appearance of Black Widow has been her much more current Snow Suit skin, which features one of Scarlett Johannson's costumes from the Black Widow film. Even though Black Widow is currently accessible for streaming globally following its theatrical release, this original Black Widow skin has yet to make a comeback.
What makes this Skin Awesome?
It is one of the Avengers
A sassy looking character
Dual pistols equipped
A fierce character with a fantastic black suit
How to Get Black Widow: This can be purchased for 1500 V-Bucks from the item shop.
See Black Widow in action: https://www.youtube.com/watch?v=6gI39wVbzxg
7. Honor Guard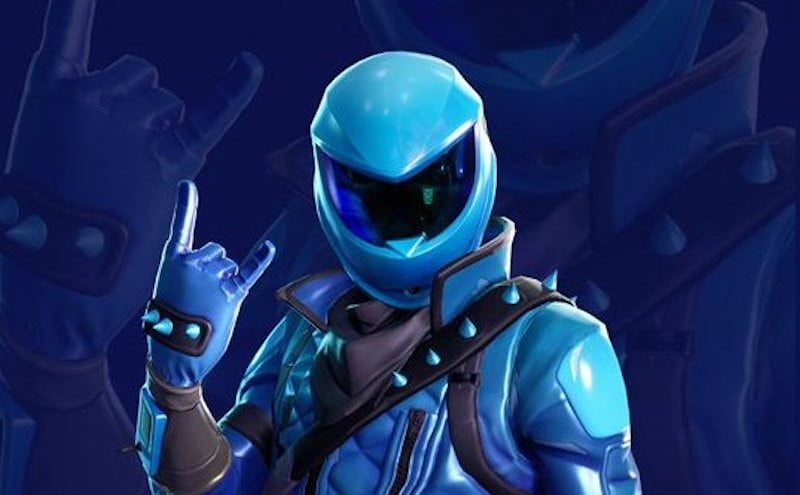 Honor Guard. Fortnite
Honor Guard was one of several phone-specific skins. If you're looking to get the Honor Guard skin, there's some bad news: it's exclusive to those who purchase the Honor View 20, making it one of the most costly skins in Fortnite history.
While it is still available, the prohibitive entry fee combined with many people being brand loyal to Apple and Samsung automatically makes the Honor Guard one of the most sought-after skins in Fortnite. Apart from that, we've never witnessed it in a battle royale encounter. Have you?
What makes this Skin Awesome?
A Cool Character 
Amazing Blue suit
A wavy blue jacket
How to Get Honor Guard: It is an exclusive phone skin. Visit the promotion page and click Get Outfit to unlock the Honor Guard skin. To begin, sign in to your Huawei account.
See Honor Guard in action: https://www.youtube.com/watch?v=IQQCTpfDO_M
6. Double Helix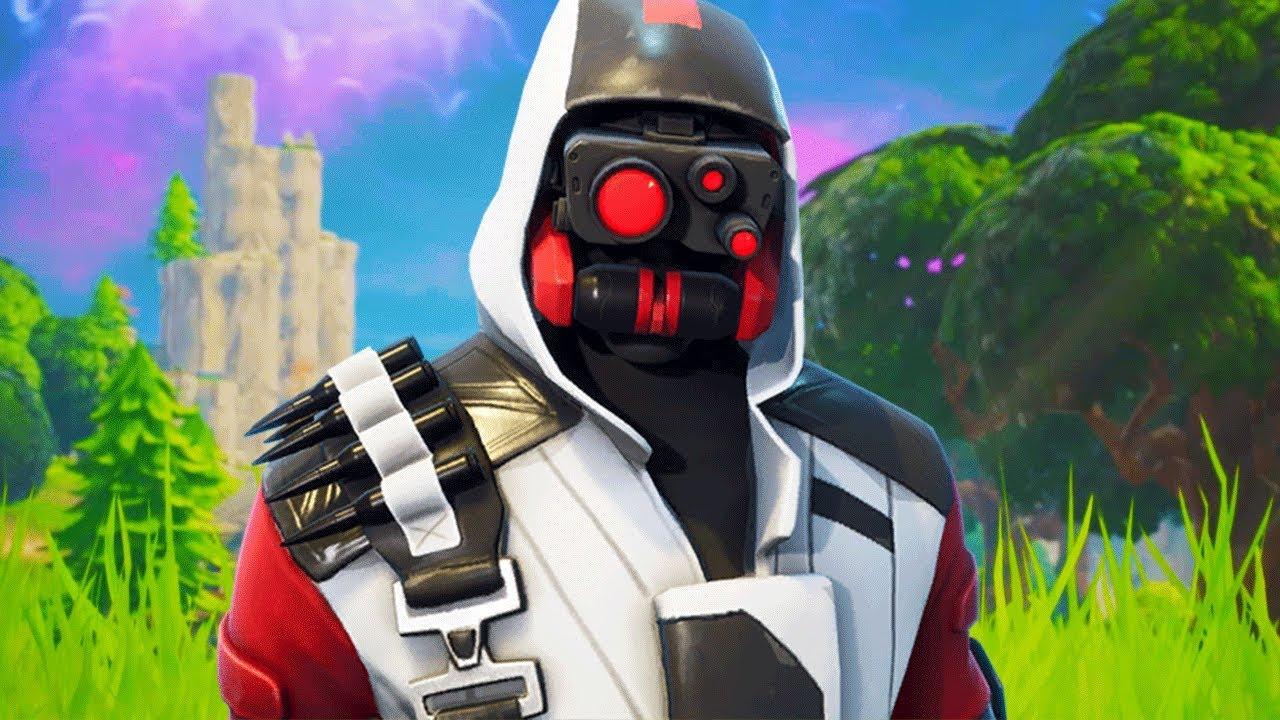 Double Helix, Fortnite
Double Helix was released exclusively as part of a Switch package. Double Helix was one of several skins that Fortnite players could only obtain by purchasing a costly device. This one was part of a limited-edition Nintendo Switch x Fortnite package that includes a DLC voucher for matching cosmetics and 1,000 V-Bucks. 
Apart from the expensive cost of the console, this Nintendo Switch x Fortnite combination is no longer available from most shops, meaning that if you want one, you'll have to strike it lucky and acquire it from a third-party seller — and it won't be cheap.
What makes this Skin Awesome?
A Cyborg type character
Cool Face Design
Amazing white clothes
How to Get Double Helix: It is available to the players that buy the new Nintendo switch.
See Double Helix in action: https://www.youtube.com/watch?v=aiw1-SRrIR4
5. Black Knight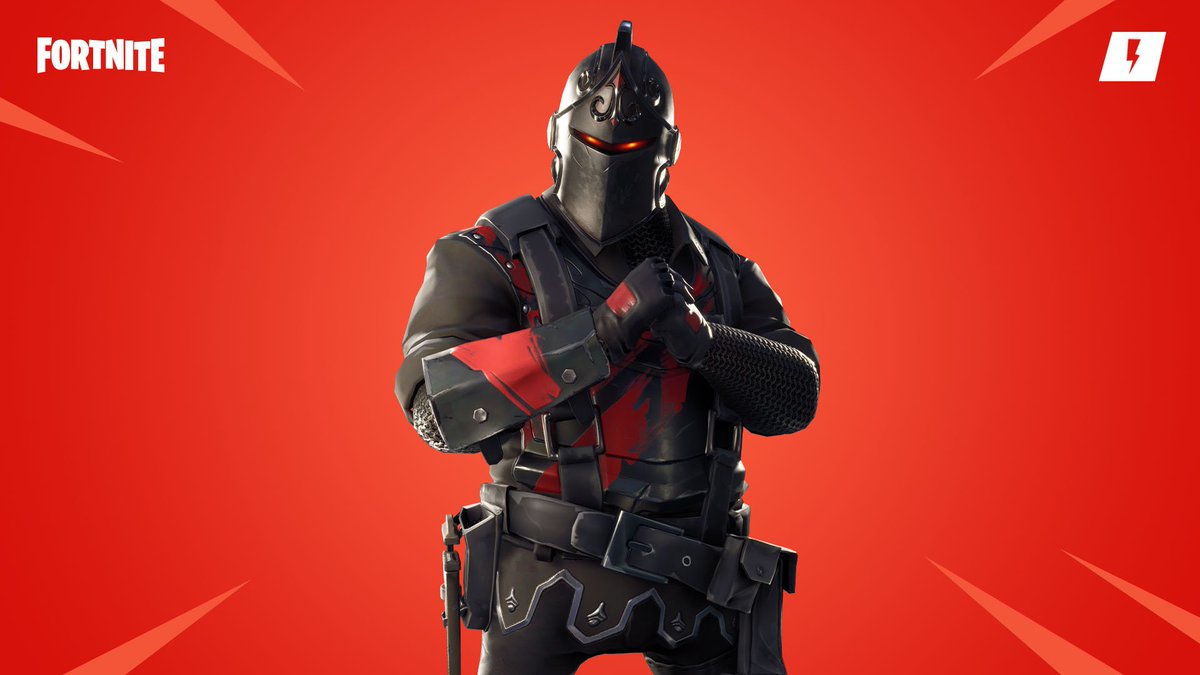 Black Knight, Fortnite
Only long-standing gamers will be able to obtain the Black Knight skin. We could only unlock Black Knight by completing Fortnite's first-ever Battle Pass in Chapter 1, Season 2, which required players to purchase the Battle Pass and achieve Level 70, limiting the number of individuals who own this skin to a minimal number. 
That criterion may not be as stringent as the requirements for present Battle Passes, which have 100 levels of cosmetics to unlock, but this was back in 2017 when the player population was far lower. After four years, the chances of seeing this in a battle royale match are pretty remote.
What makes this Skin Awesome?
A knight that defends the castle
A Cool Shield
A Face shield
Muscular Body
How To Get Black Knight: BattlePass Chapter 1 Season 2, level 70.
See Black Knight in action: https://www.youtube.com/watch?v=QxiQdrNvccg
4. Hacivat
Hacivat, Fortnite
Hacivat has been absent from the Item Shop for almost 800 days. Hacivat - named after the classic Turkish shadow play figure – is unquestionably one of the most unusual. We last spotted this skin in the Item Shop on December 15, 2018, which means it has been almost 1000 days since it was last seen. 
Given that some skins appear to rotate back into the Item Shop every month. In contrast, others remain for an extended period (we're looking at you, The Last Laugh bundle). Surprisingly, Epic Games hasn't brought Hacivat back to shake things up and give players another chance to own this skin.
What makes this Skin Awesome?
Turkish shadow play character inspired
Amazing green clothes
Long Brown Beard
How to Get Hacivat: You can purchase it for 1500 V-Bucks from the items shop.
See Hacivat in action: https://www.youtube.com/watch?v=E5iqJLCiw34
3. Galaxy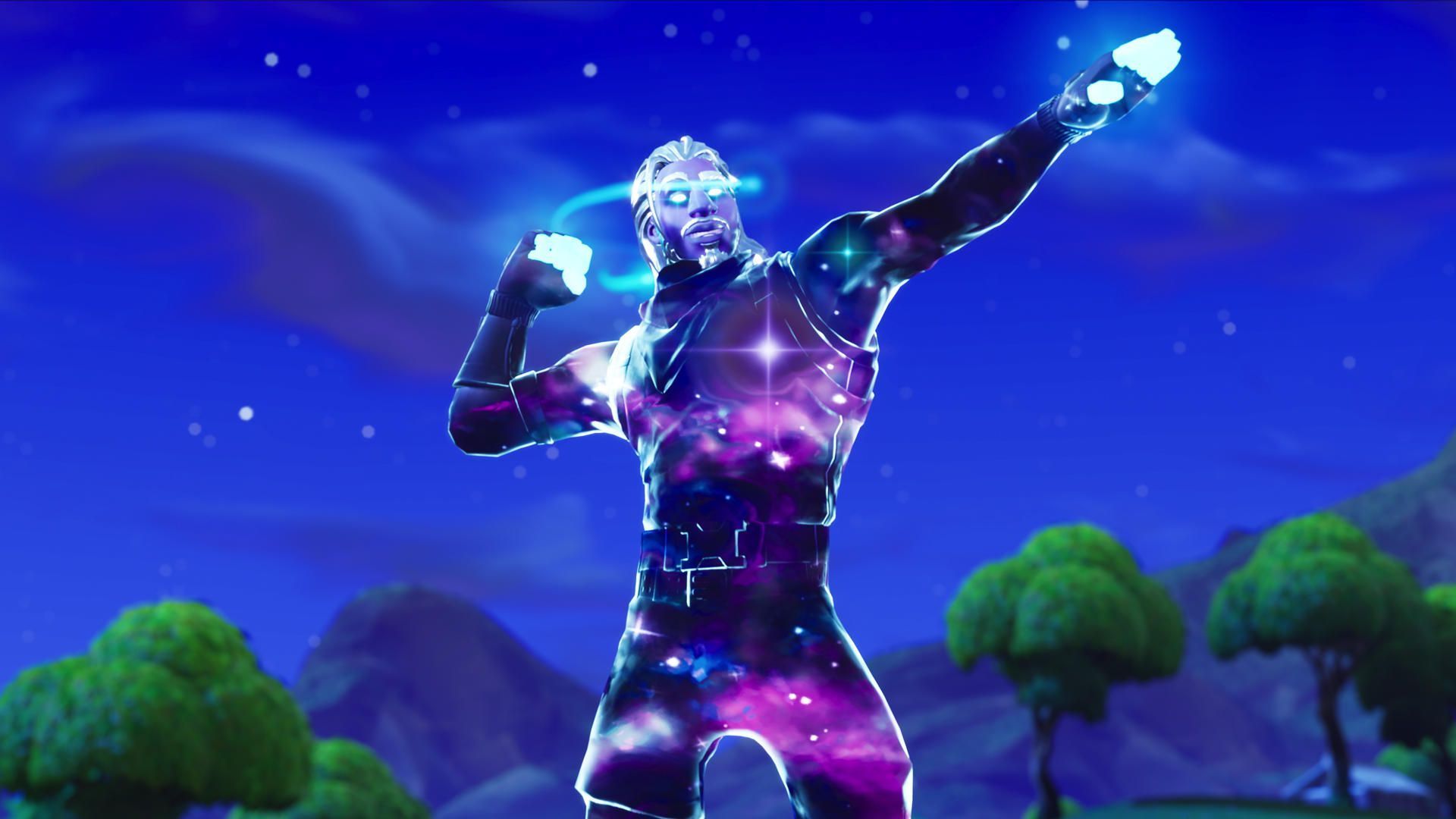 Galaxy, Fortntie
Galaxy was an extremely limited edition Samsung Galaxy skin. When Epic Games released Fortnite for mobile, the initial invitees were players using Samsung Galaxy handsets. This cooperation lasted for a while, with other unique cosmetics released in conjunction with new Samsung goods – but none have been more popular than the legendary Galaxy skin. 
This rare skin was only accessible to anyone who purchased a Samsung Galaxy Note 9 or Tab S4. Yet, some enthusiasts visited Samsung stores to log in to one of the devices and attempt to claim it for themselves. The skin was superseded by the Glow skin in 2019, and it is no longer available.
What makes this Skin Awesome?
An excellent glowy galaxy character
Stars around the whole body
Samsung exclusive skin
Long Hair
How To Get Galaxy: A Rare Samsung Galaxy series exclusive skin.
See Galaxy in action: https://www.youtube.com/watch?v=Yw-GUZfdn5I
2. Renegade Raider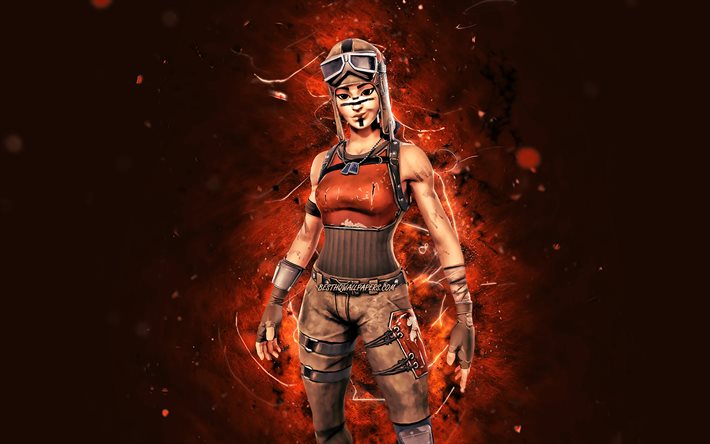 Renegade Raider, Fortnite
Renegade Raider is a fan favorite from the beginning. While the style is not unique compared to more recent skins, Renegade Raider remains a popular choice among long-time Fortnite players. It was only available in the Chapter 1 Season 1 Item Shop and required players to attain Level 20 and spend 1,200 V-Bucks to get.
If you wear this skin during a match, other players will immediately notice that you've been visiting The Island for battle royale battles since the game's inception. Usually, this would be enough to give the Renegade Raider the top slot on this list, but one even rarer skin is available.
What makes this Skin Awesome?
An excellent pilot-like look.
Amazing old-style clothes
Striped face paint
How to Get Renegade Raider: From the items shop for 1200 V-Bucks
See Renegade Raider in action: https://www.youtube.com/watch?v=SueF9omSEvE
1. Aerial Assault Trooper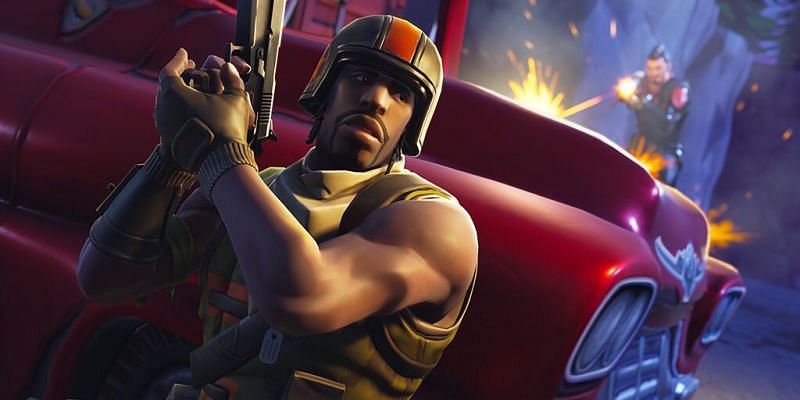 Aerial Assault Trooper, Fortnite
The Aerial Assault Trooper skin is one of the most coveted Fortnite skins. The Aerial Assault Trooper skin from Epic Games' Season One is still the most difficult to come by. While some may anticipate Renegade Raider to grab the top slot, we don't blame you. As with the Renegade Raider skin, the Aerial Assault Trooper skin was exclusively available in the Item Shop in Chapter 1 Season 1 for 1,200 V-Bucks after attaining Level 15. 
While the level requirement for Aerial Assault Trooper was lower, most players chose the Renegade Raider skin instead, and she has grown to become a far more known character in the process. Because not as many people own or recall Aerial Assault Trooper, it is unquestionably the rarest Fortnite skin.
What makes this Skin Awesome?
Muscular Body
Cool Looking French Beard
Cool OG skin
How to Get Aerial Assault Trooper: For 1200 V-Bucks from the items shop.
See Aerial Assault Trooper in action: https://www.youtube.com/watch?v=DJ8U9vIlx-A