Dota 2 How To Enable Console
Updated: 24 Nov 2021 3:16 pm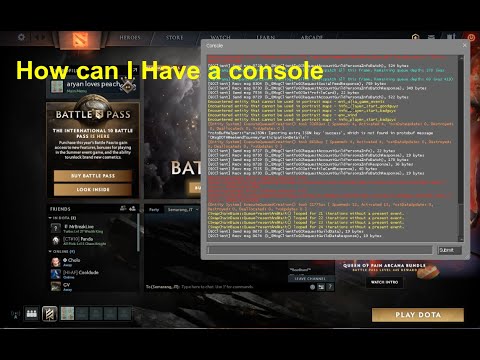 Console is a window displayed in the game after it is activated, you can change certain commands of the game and also add new things as well.
Console can be activated by going to the dota 2 icon in steam, right clicking and and selecting properties now in the launch option simply type -console and press ok.
This will activate the console screen in the game, however you have to open it from the keys such as ` or \ , any of these keys will open the screen and then you can change the commands to your liking. Be sure to check them on the internet before doing them yourself.
How it works:
Right click on the dota 2 icon in steam.
Select properties and open launch options.
Type -console and press ok.
Open the game and press ` or \.
You may also be interested in: