[Top 15] Anime with Cute Creatures
Updated: 19 Nov 2020 1:06 pm
Spookiz: they put Monster High to shame.
15. The Ancient Magus' Bride 
Chise's childhood had been nothing but neglect, loneliness, and rejection. However, she is then taken in by Elias, a man with an animal's skull for a head. Wanting to make her his apprentice (and hopefully his bride), Elias introduces her to a world full of wonder, magic, and amazing creatures.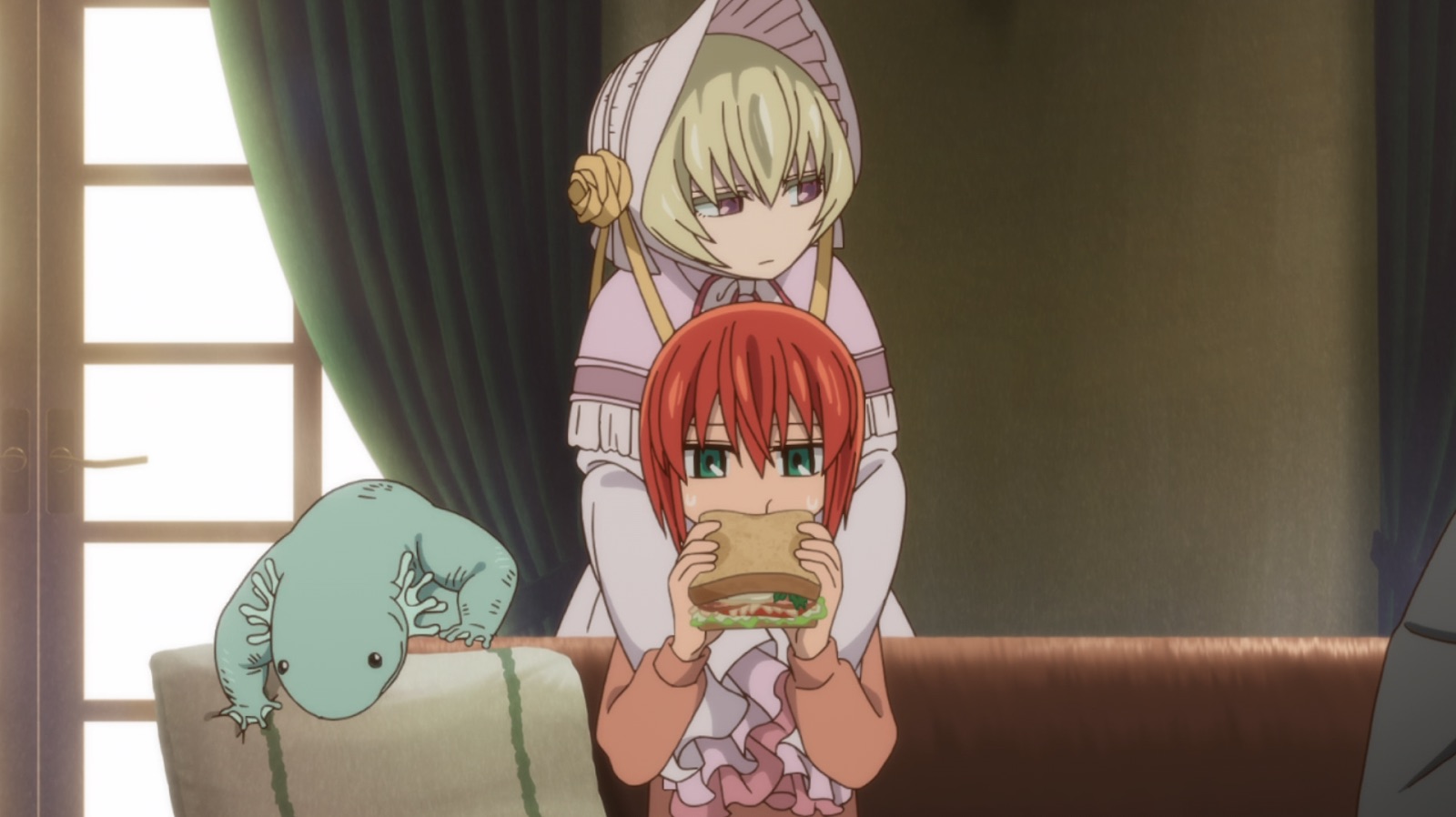 Aw, look at that cute thing with Chise (redhead)! I'm not talking about the lizard. 
14. That Time I Got Reincarnated as a Slime 
Satoru Mikami was just a humble office worker catching up with a colleague, when he was suddenly killed. Next thing he knows, he wakes up in a different dimension, reincarnated as a slime. His new form is able to gain new powers with whatever he absorbs, which gives his new world the hero they need.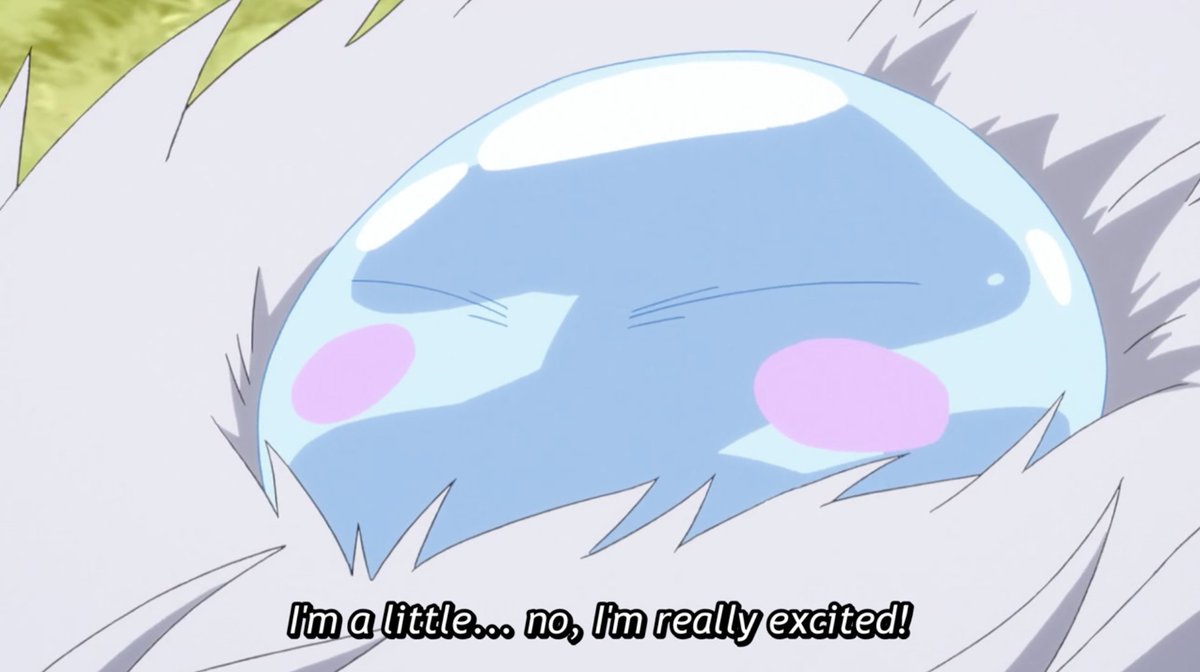 He went from a thirty-year-old virgin to THIS.
13. As Miss Beelzebub Likes 
In what is basically a cute version of Hell, Lady Beelzebub welcomes all former Heaven residents to work for her. One day she receives a new attendant and...Well, doesn't exactly have to be Heaven to feel what she's feeling, right?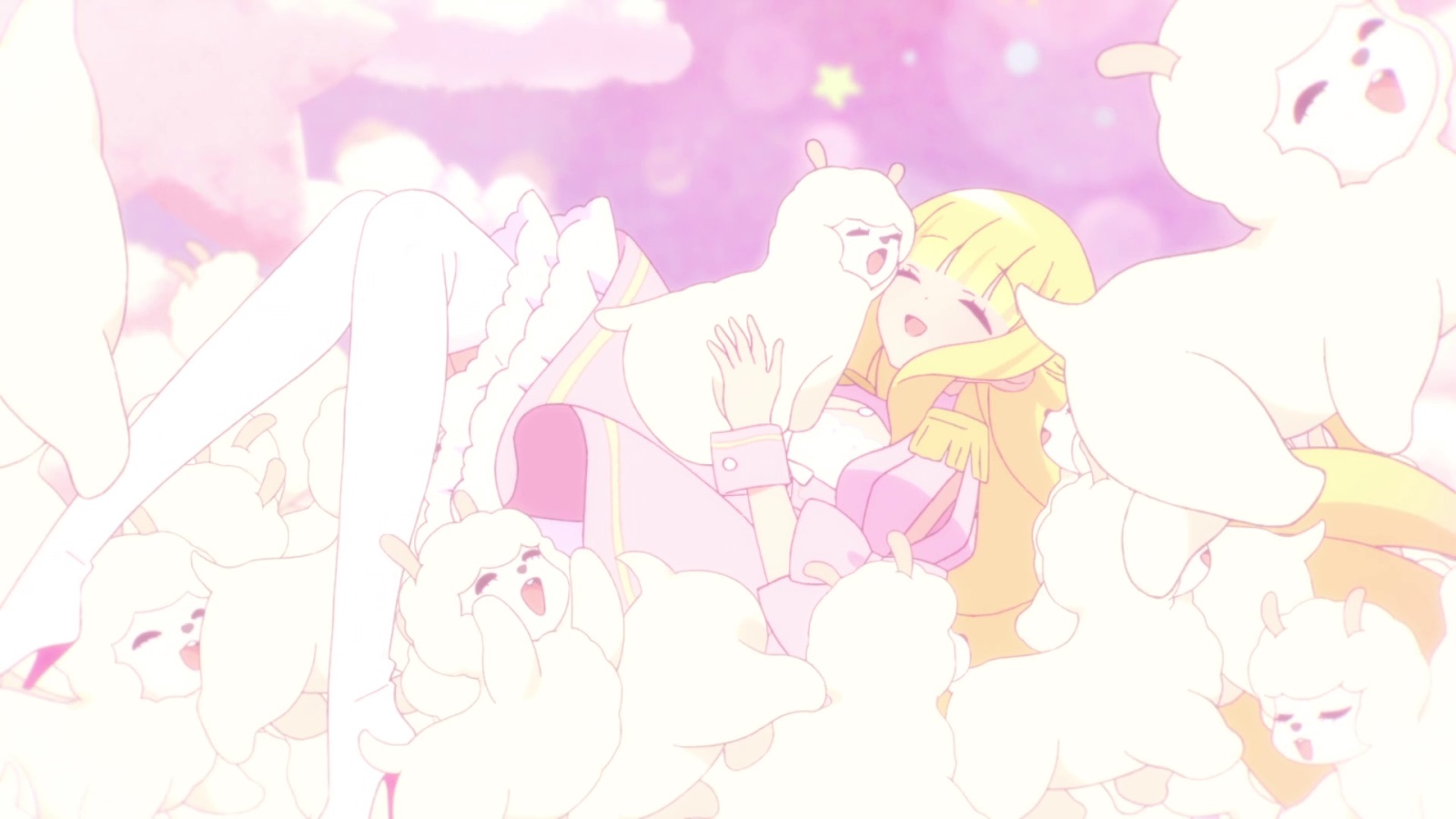 She likes fluffy things. That's practically the anime's tagline. 
12. Bunny Maloney 
Bunny Maloney, along with girlfriend Candy and buddy Jean Francois, are Bunnyville's very own heroes: the ProtecTeam. Some days they'll lounge around their apartment eating snacks, or saving the people from mad scientist Professor Debilouman. Other days, it's usually in-between.


Meet the ProtecTeam: Bunny Maloney (middle), Candy Bunny (left), and Jean Fracios (right)
11. BNA: Brand New Animal  
One day, Michiru suddenly turns into an anthropomorphic raccoon. Needing to escape human society, she runs off to the animal-safe haven known as Anima City. There, she meets all sorts of characters who become her allies, friends, and surrogate family.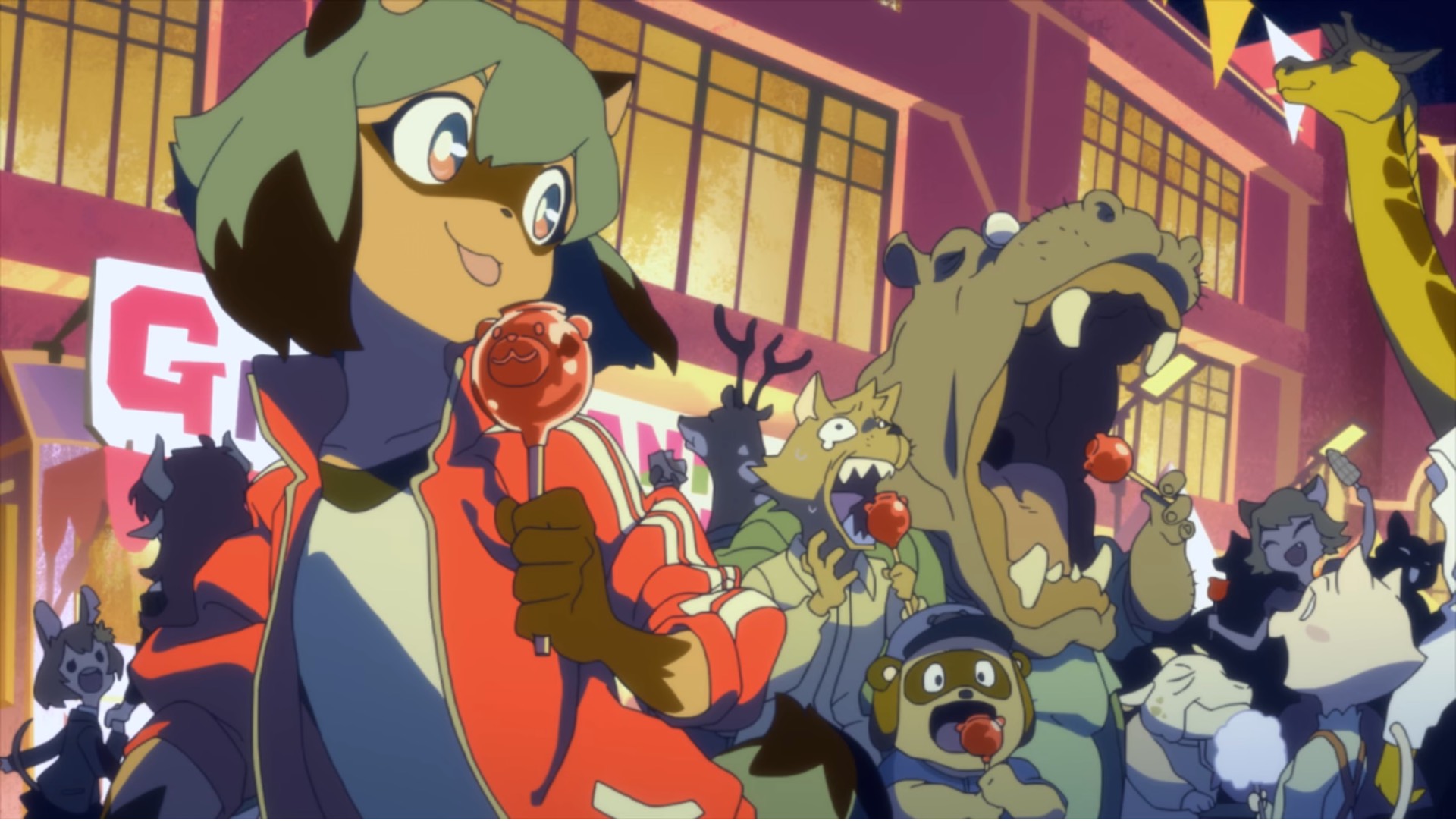 Zootopia looks even better now! 
10. Pokemon
10-year-old Ash dreams of becoming a Pokemon Master. With Pikachu by his side, they have a grand journey through every region they visit. Don't ever think that being a Pokemon trainer is all about winning; a love for Pokemon and learning new experiences is greater than any victory (that's definitely being a winner!).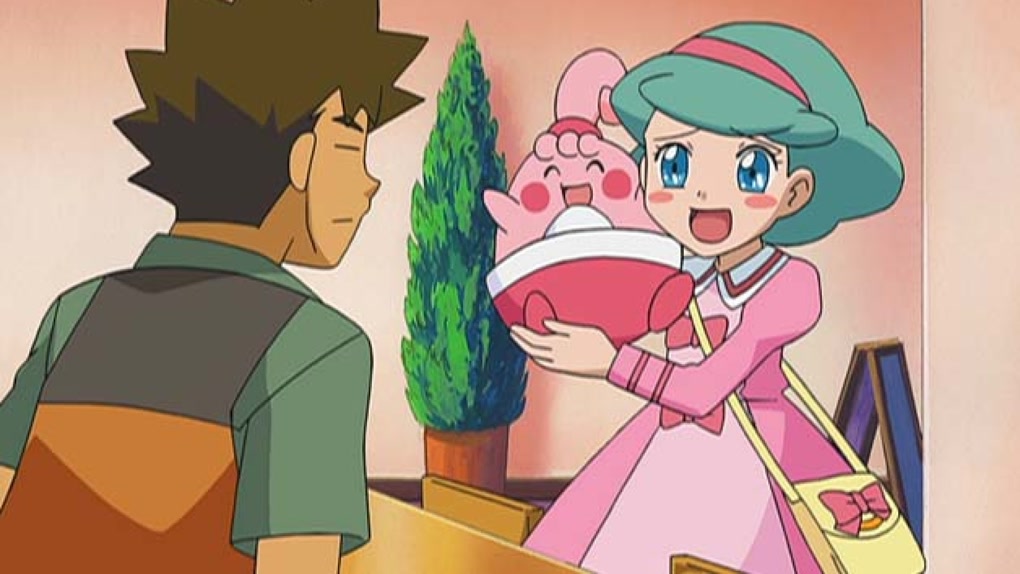 Fun fact: Since this article is about cute creatures in anime, this screenshot is from the Pokemon: Diamond and Pearl episode "Battling a Cute Drama!". Which focuses on how ALL Pokemon can be cute, not just appearances alone, as Marilyn (right) will learn.
9. Kirby: Right Back At Ya! 
Cappytown receives their hero in the form of a small, pink creature named Kirby. While the Star Warrior is still a baby, don't let that cute face fool you. Able to copy abilities depending on what he swallows, he is their greatest hope.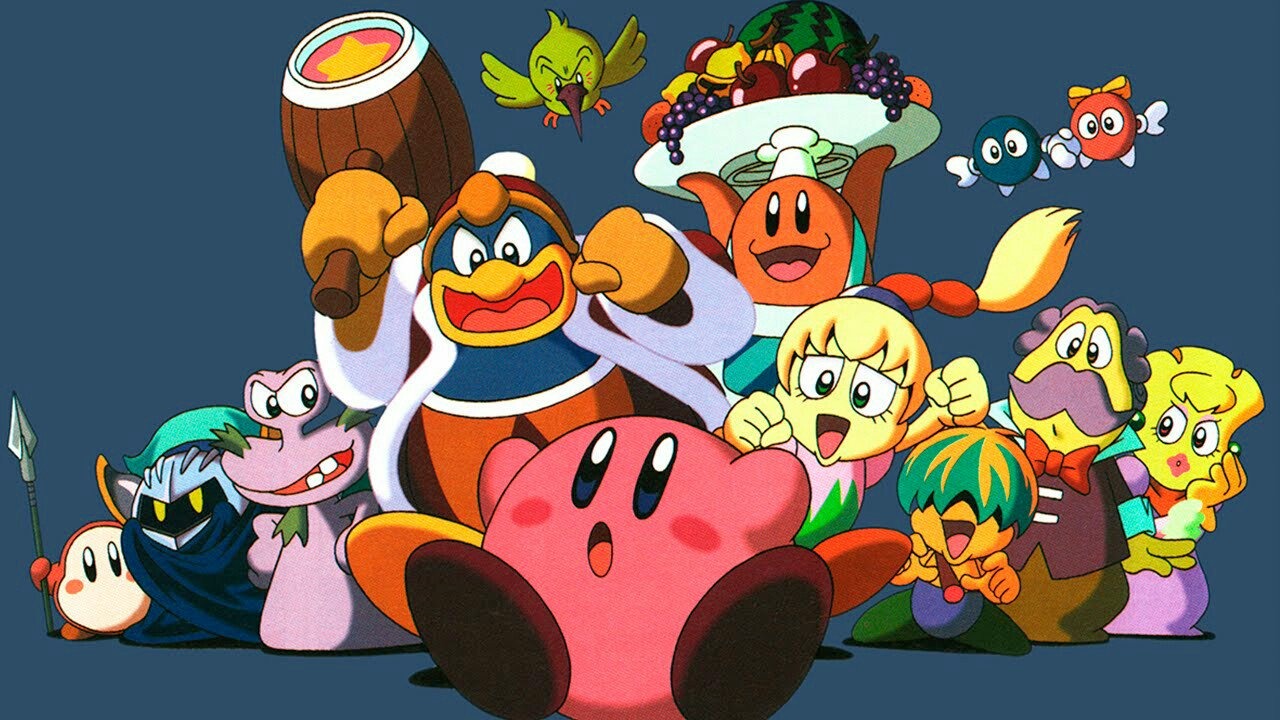 Don't you dare clobber that there Kirby! 
8. Endro! 
A spell mishap results in the Demon Lord suddenly transported to the past---before she was defeated by the Hero and her friends. Now a little girl working as an adventure school teacher, she realizes that the Hero and co are her students. Hoping to change the future, the Demon Lord vows to make sure Yuusha and her friends never succeed.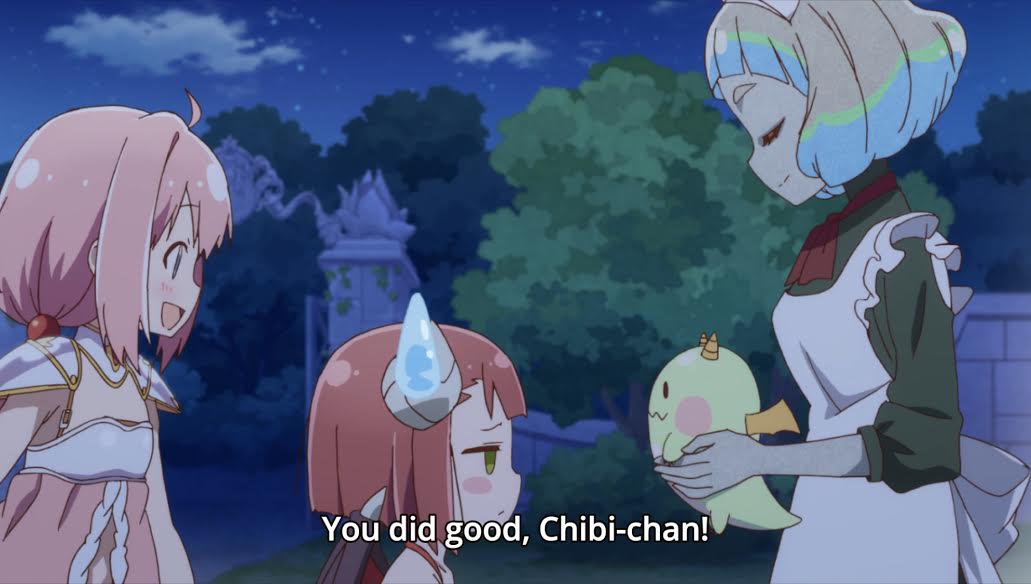 So this is where Fred Fredburger went after Grim Adventures ended...
7. Nyanko Days 
Yuuko started high school completely friendless, but her three cats compensate for that. She finds another cat lover in the class' popular student, whom she instantly becomes friends with. Best of all, their cats form a bond too.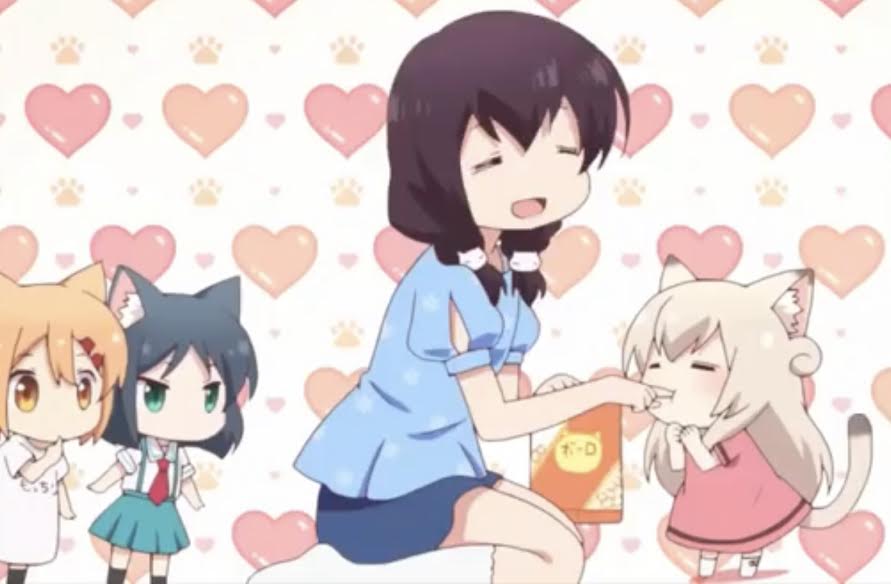 Feeding cats has never been so cute!   
6. Elegant Yokai Apartment Life 
As soon as he began high school, Yushi Inaba planned to move out of his uncle's house into the dormitories. However, a fire burns them down, forcing him to either try and find a cheap place or remain with his uncle's family. He manages to find a really good place for a really good price---and it's filled with the supernatural.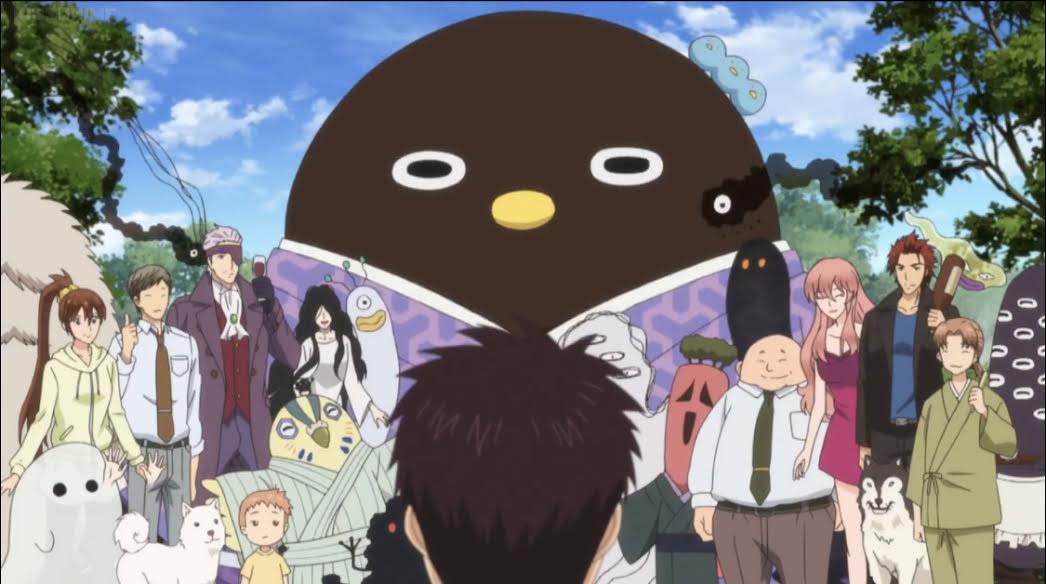 He lost his parents. He gained a whole family. 
5. Brave Beats 
Banished from Dance World after losing a dance battle to the King, Breakin is a small robot who finds himself on Earth. Discovered by a young boy named Hibiki, he needs the kid's help to find Dance Stones. Together, they fuse as the dancing superhero Flash Beat.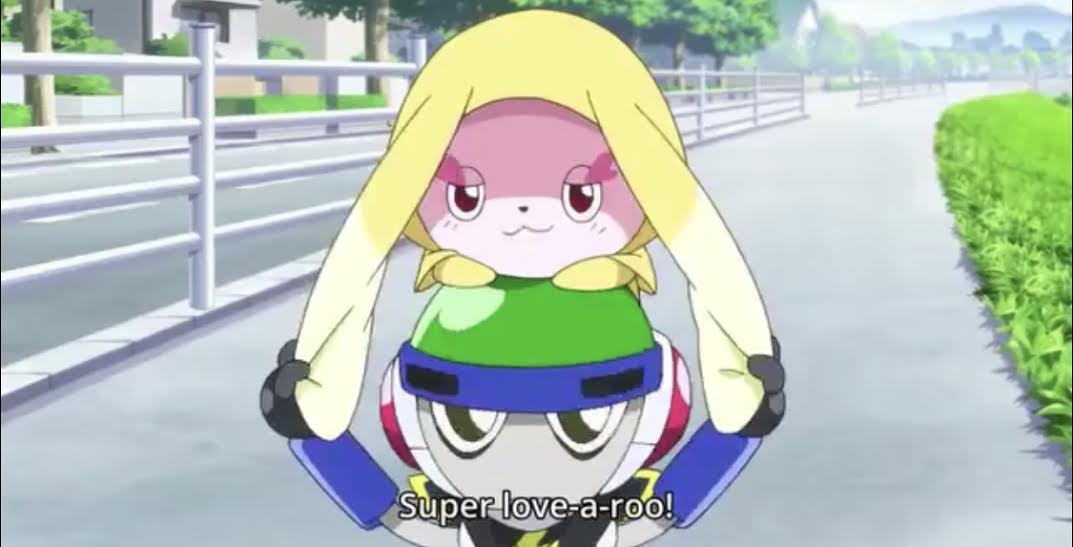 Their friends (not shown) are in love, and they're all for it!
4. Jingai-san no Yome 
High school marriages are a big thing in Japan---mainly because human students are chosen by nonhuman beings. But these creatures are warm, loving, and only seek marriage to care for their beloved. One male student finds the love of his life in a big, fuzzy creature who gives him the world.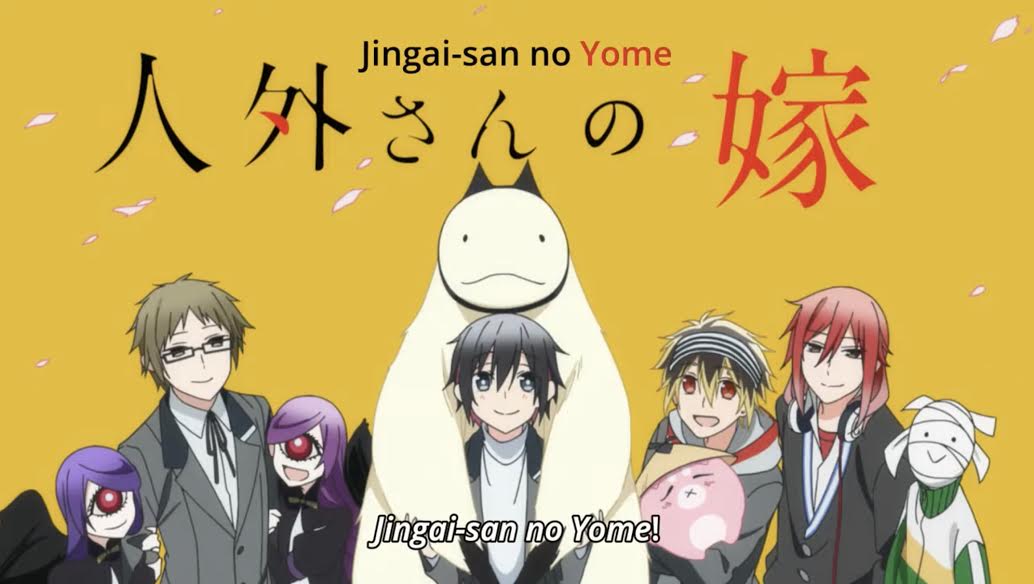 Marriage goals! 
3. Pri-Pri Chii-chan!! 
An underground dweller went to the surface just to taste delicious sweets that humans eat. But when he tries to go home, he ends up stuck in the hole he dug, putting his life in danger. Thankfully, a sweet, kind girl saves him and the two form a beautiful friendship.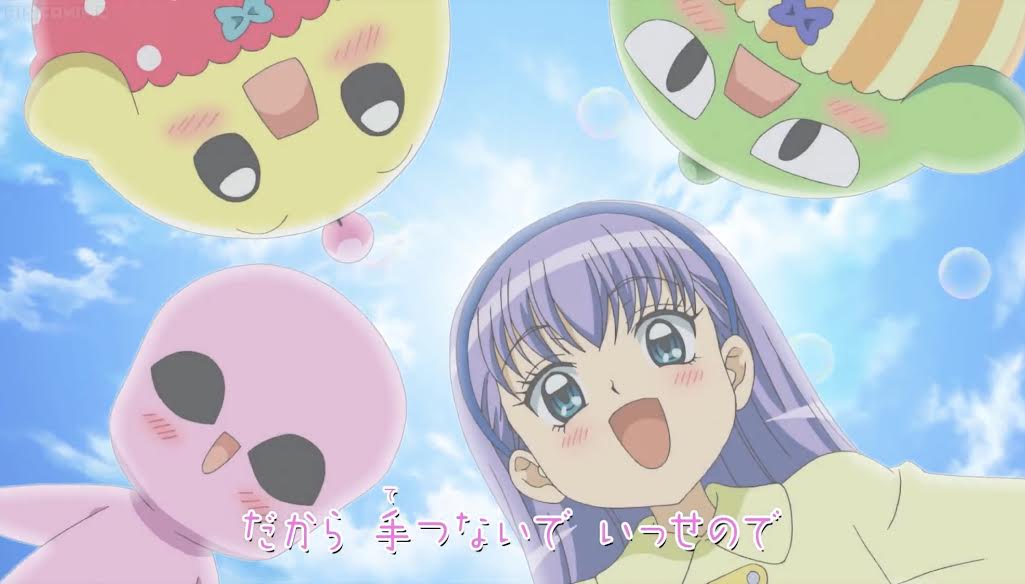 Yuka (human), Chi-Chan (top left), Joe-kun (top right), and Ucchan (bottom left)
2. Spookiz 
Five monster kids live inside a human school, and only come out at night when the children and teachers are gone. The evenings are filled with their guardian Reaper Sam teaching them, with hilarious results. Despite how they live, they manage to find fun in ways not even the humans could experience.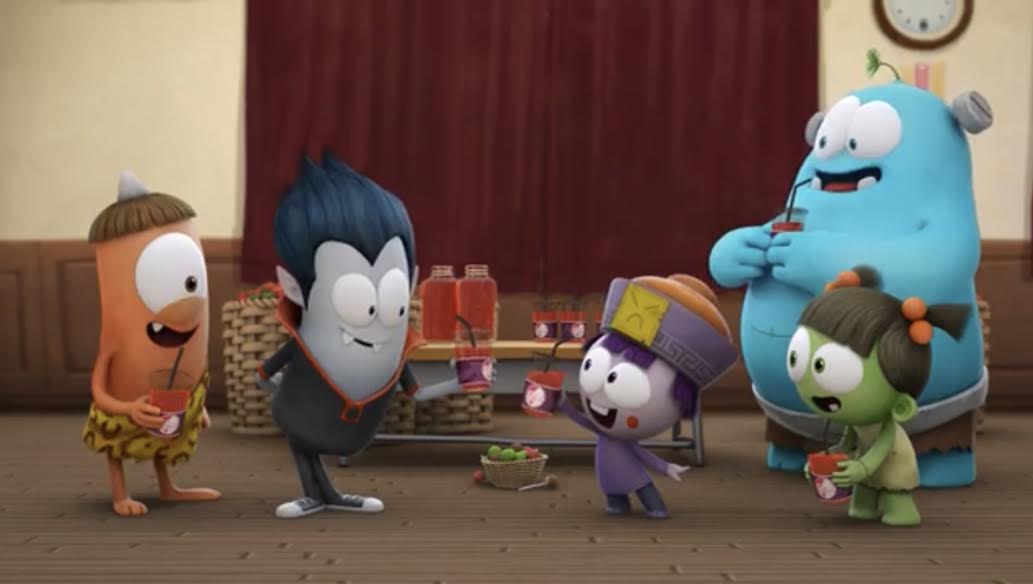 Monster kids Kebi (far left), Cula (vampire), Kong Kong (the only one wearing a hat), Zizi (green), and Frankie (blue) find ways to enjoy their night lives at the empty human school. 
1. How to Keep a Mummy  
As the son of an explorer, Sora thought his father sent him another cursed item with a creature (again). To his surprise, it's a tiny mummy whom he decides to name Mii-kun. Cute, clingy, but oh-so caring, the little guy becomes a part of Sora's family.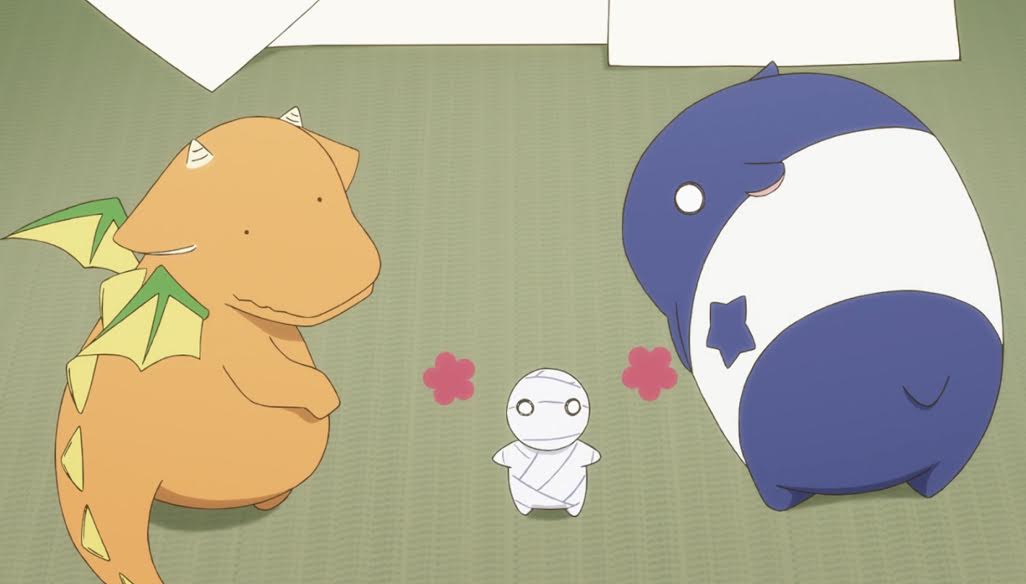 Creature daycare: Sora and his friends (not shown) leave their supernatural companions at a shrine every day before going to school. 
Also Be Sure To Read: