[Top 10] Animal Crossing New Horizons Best Peppy Villagers
Updated: 30 Oct 2021 4:49 pm
Let's think about a world full of peppy villagers... Would it be a treasure or a nightmare?
There might be a lot of personality types on the Animal Crossing series, but none of them is as joyful and energetic as the Peppy villagers are. Some of them are into fashion, others love to play and I'm pretty sure nearly half of them want to become pop stars; those are just some things that we can take into account when looking for the perfect Peppy villager for our islands. Here's a list of the best of them.
10. Flora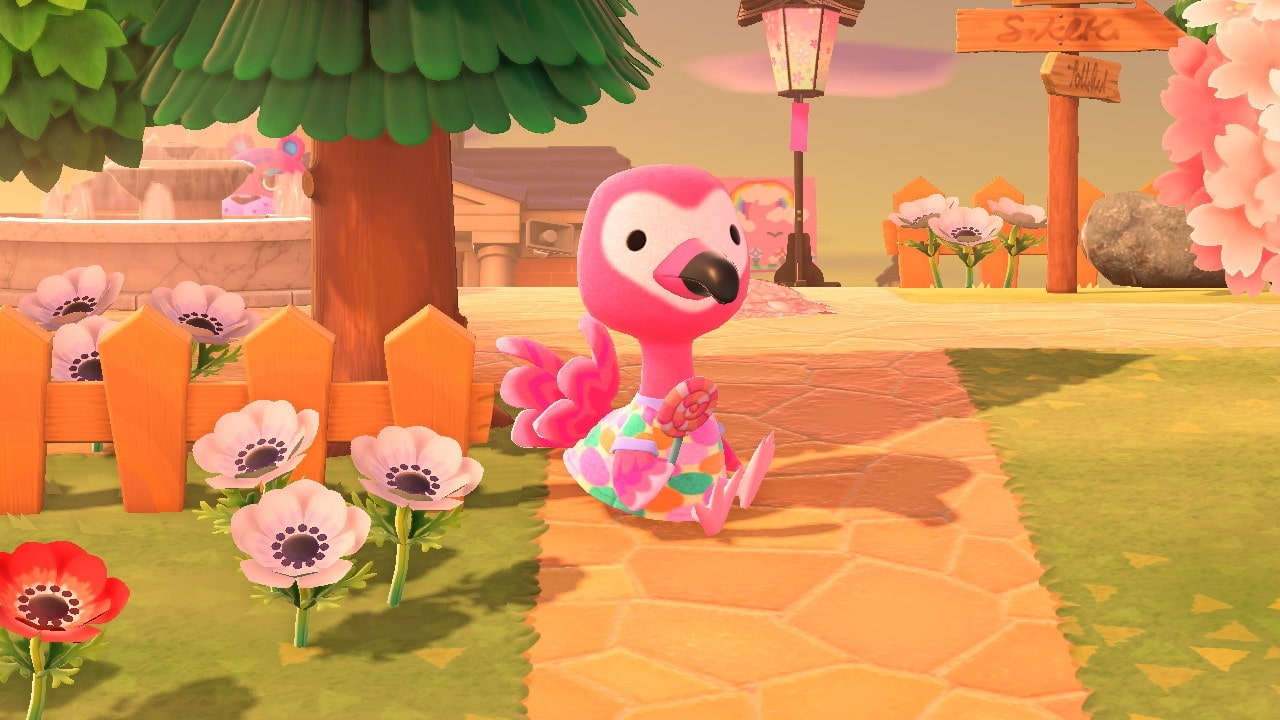 Species Ostrich
Birthday February 9th
Zodiac Sign Aquarius
Flora's house is a perfect and beautiful mixture of nature. Its wallpaper makes you feel like you're enjoying the natural environment of Flora's species, and she also has some flamingos standing in the middle of her house. One of the few all-pink villagers and first introduced in Animal Crossing New Leaf, Flora would be a perfect addition to your island if you're looking for a peppy villager.
9. Pompom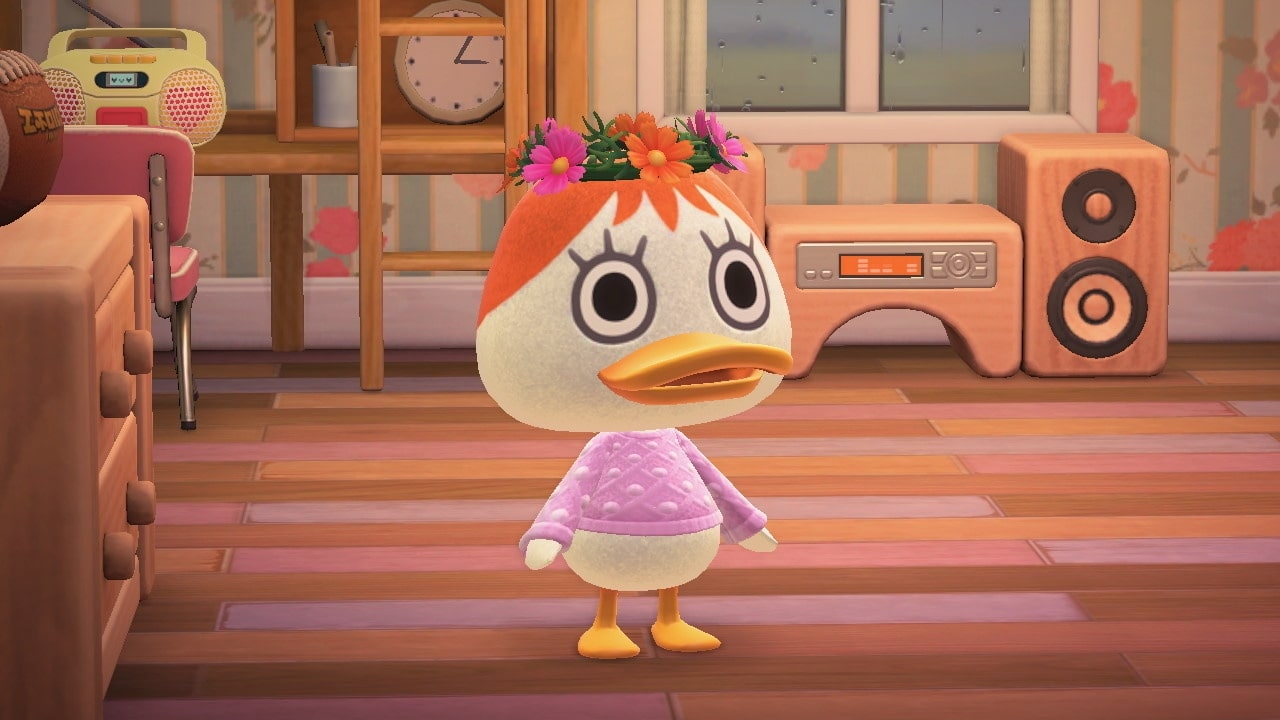 Species Duck
Birthday February 11th
Zodiac Sign Aquarius
There are not enough adjectives in the world in any language to describe how cute and adorable Pompom is. When wearing cozy clothing, she makes you feel like you want to give her an enormous hug; if you give her a flower crown, she definitely looks like a character from the Midsommar movie. Beware of the cults, Pompom; you're better than that.
8. Carmen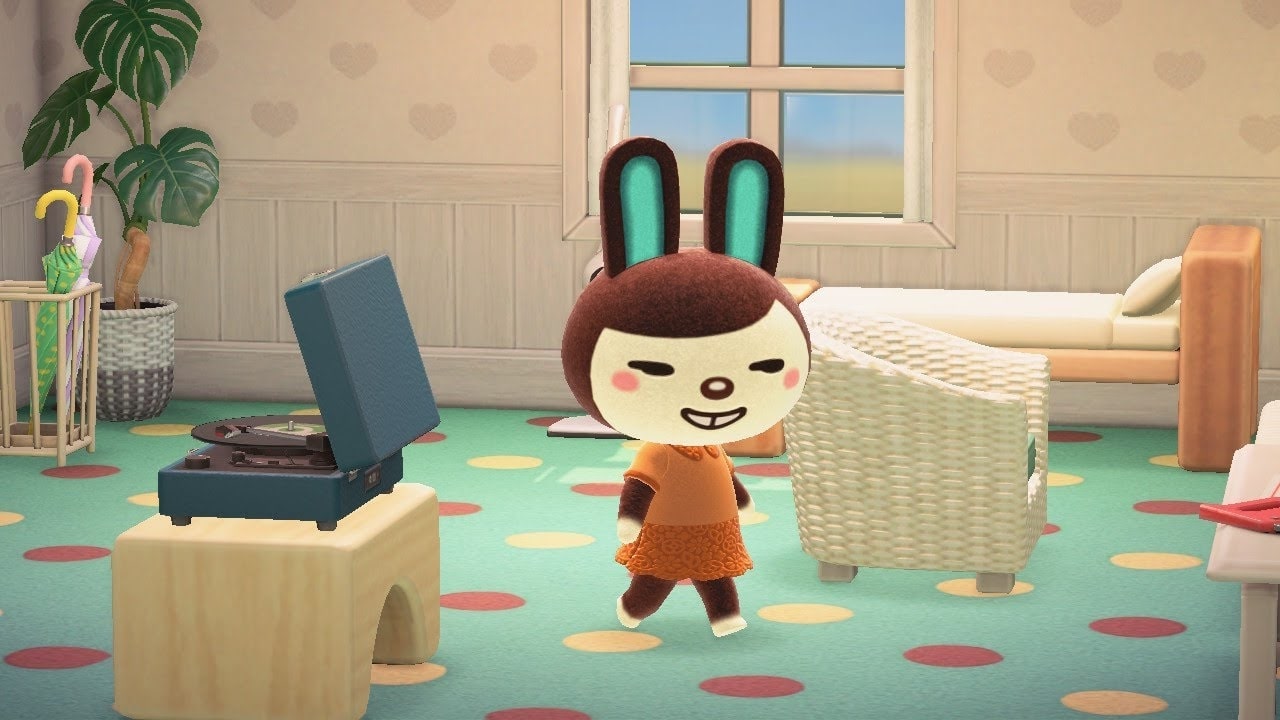 Species Rabbit
Birthday January 6th
Zodiac Sign Capricorn
Carmen is without a doubt both a fashion icon and a fan. If you try to get her into your island, you'll have the chance to see her walking around using different accessories such as headwear or a very cute pink purse with a white flower on it. Her favorite colors are green and beige and her initial clothing item is a plaid-print dress; if you want to give her some nice gifts, you better try with elegant and cute styles.
7. Peanut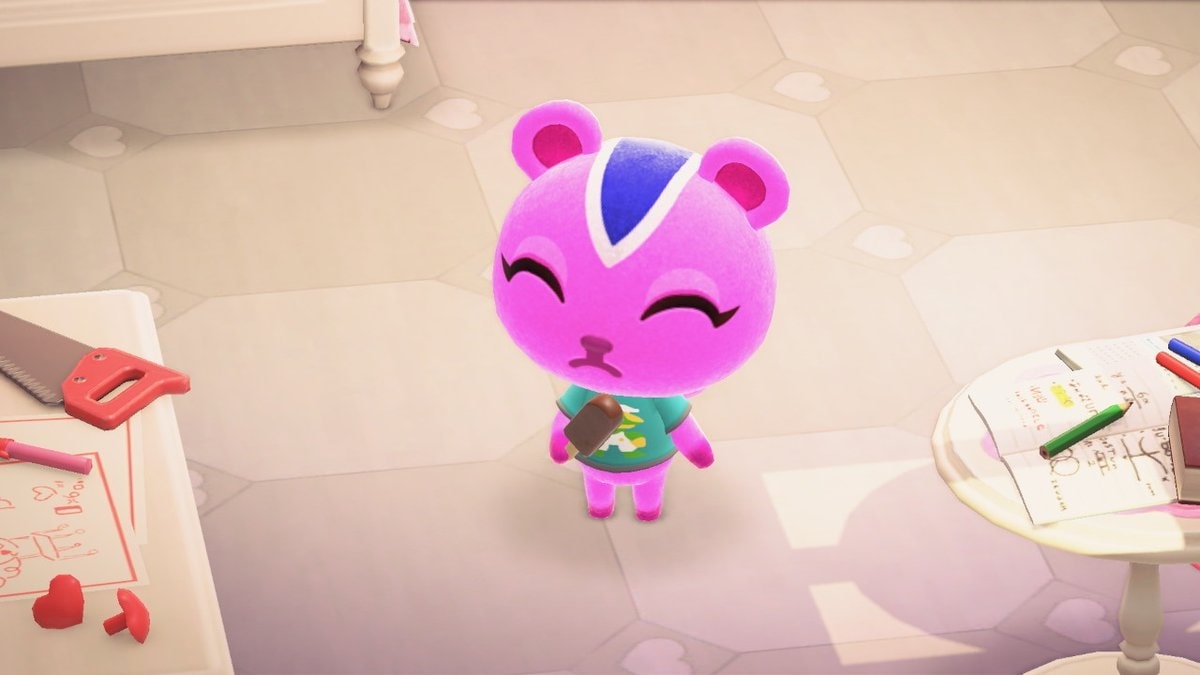 Species Squirrel
Birthday June 8th
Zodiac Sign Gemini
Peanut might not make justice to its way more original and cuter Japanese name "Momoko". She has appeared in every Animal Crossing game since the first game in 2001. Her house has an extremely fashionable look both on the exterior and interior with some use of red and pink, just as her fuchsia general look. She is also featured on the cover of K. K. Rally song.
6. Bianca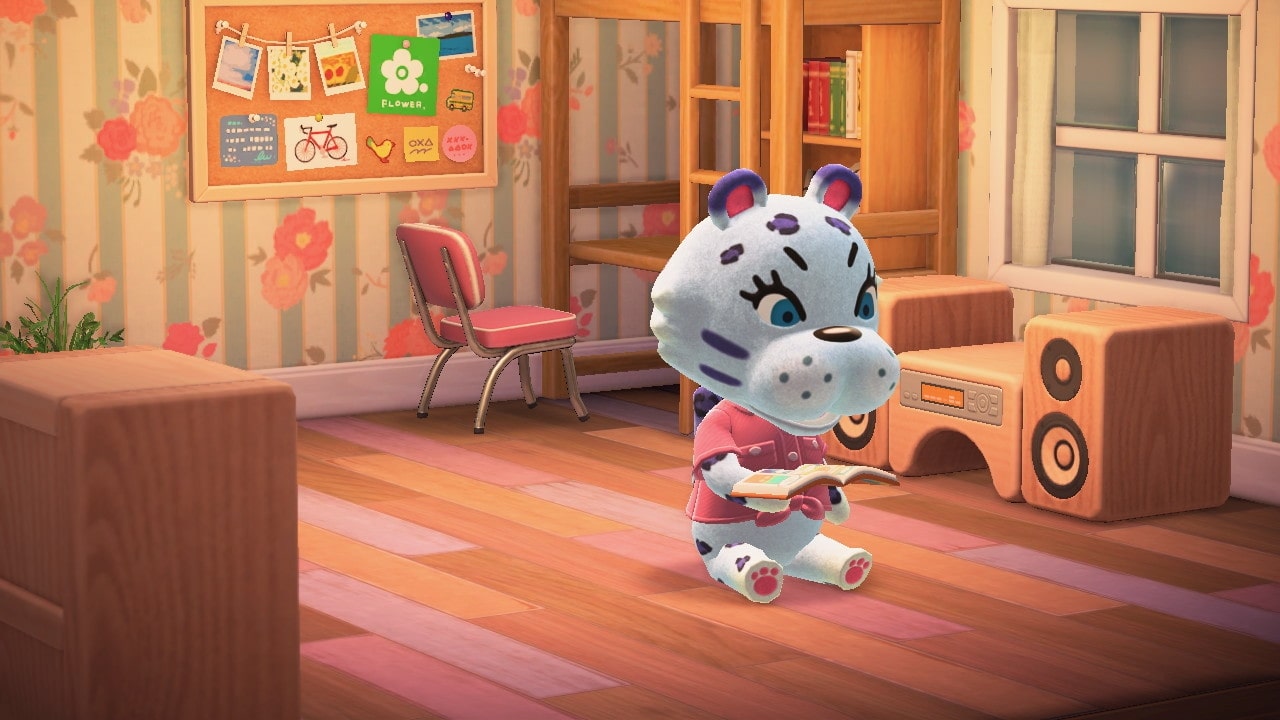 Species Tiger
Birthday December 13th
Zodiac Sign Sagittarius
Bianca is one of the only few tiger female characters in the series. She is a very playful villager to have running around your island after eating either a chocolate or a sandwich. Her initial clothing is a Front-Tie Button-Down pink shirt, perfectly matching her favorite colors and styles which are pink, orange, and the cute style. Bianca mainly has some Wooden Block Series on her house mixed with some white-ish colors.
5. Tangy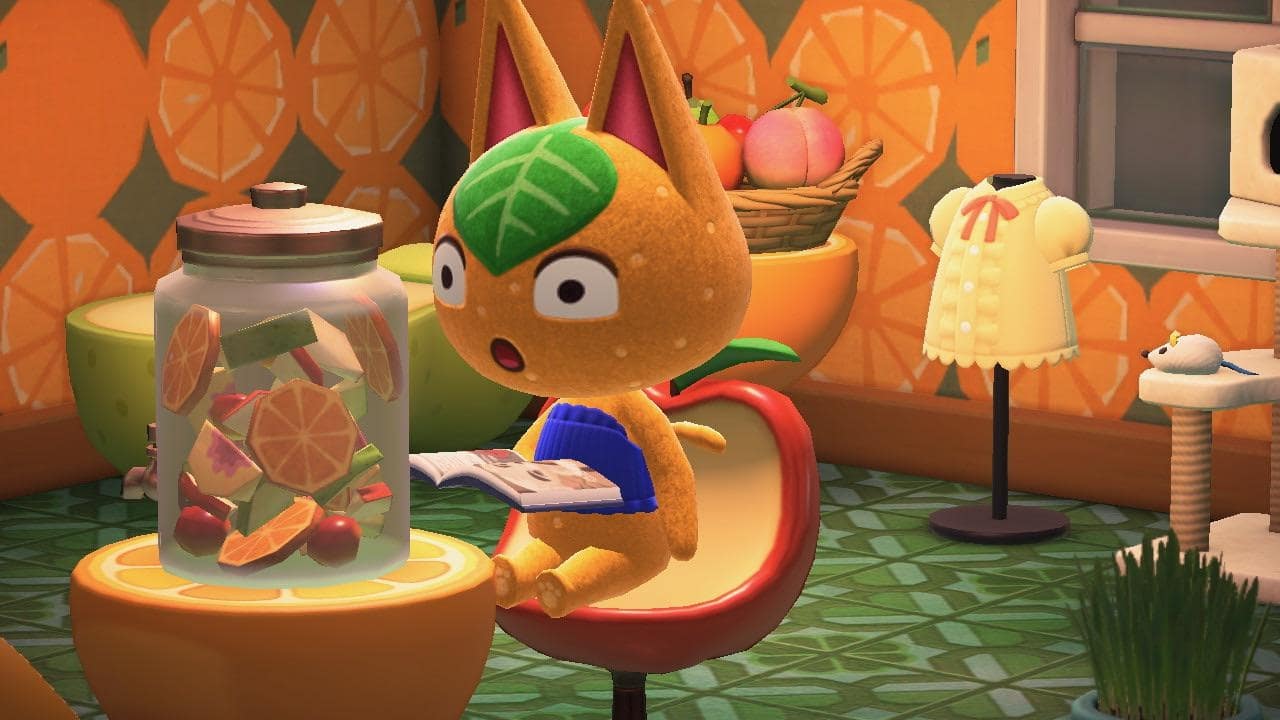 Species At least 50% Cat
Birthday June 17th
Zodiac Sign Gemini
Yes, I'd like to be joking when I say that Tangy is at least 50% cat; but no, I'm not. She is part of a very limited amount of neighbors that follow a food-alike style along with Zucker, Merengue, and another peppy villager who is on this list. Her look is of that orange fruit and if we go back to Animal Crossing: Happy Home Designer, her request is to have a fruit-themed house. Wasn't that enough? Well, her photo phrase is "When life gives you lemons, make lemonade!"
4. Ketchup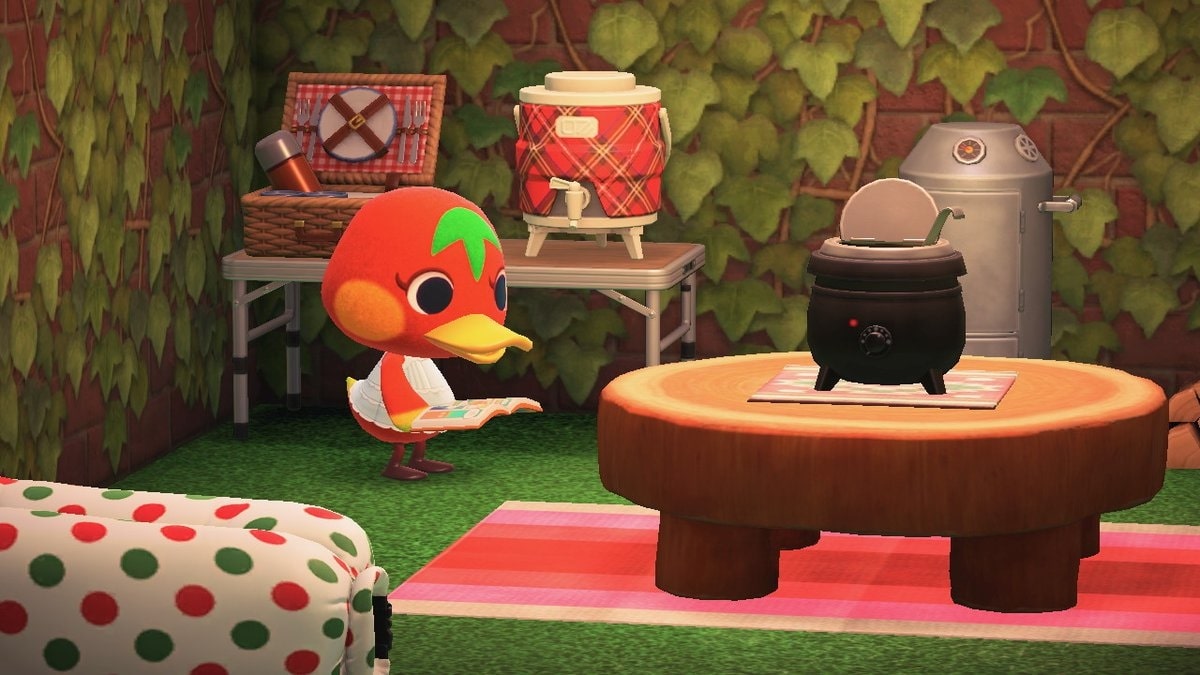 Species Zero-Sugar Duck
Birthday July 27th
Zodiac Sign Leo
A tomato-shaped duck might be not the usual thing you expect to see on video games in general, but Ketchup's personality is for sure stronger than her flavor. Ketchup stopped appearing on the series for a few entries but came back on Animal Crossing: New Leaf to a forest-looking inside house. Her favorite K. K. song is Neapolitan and her initial clothing item is a Rose Sky Tee.
3. Cookie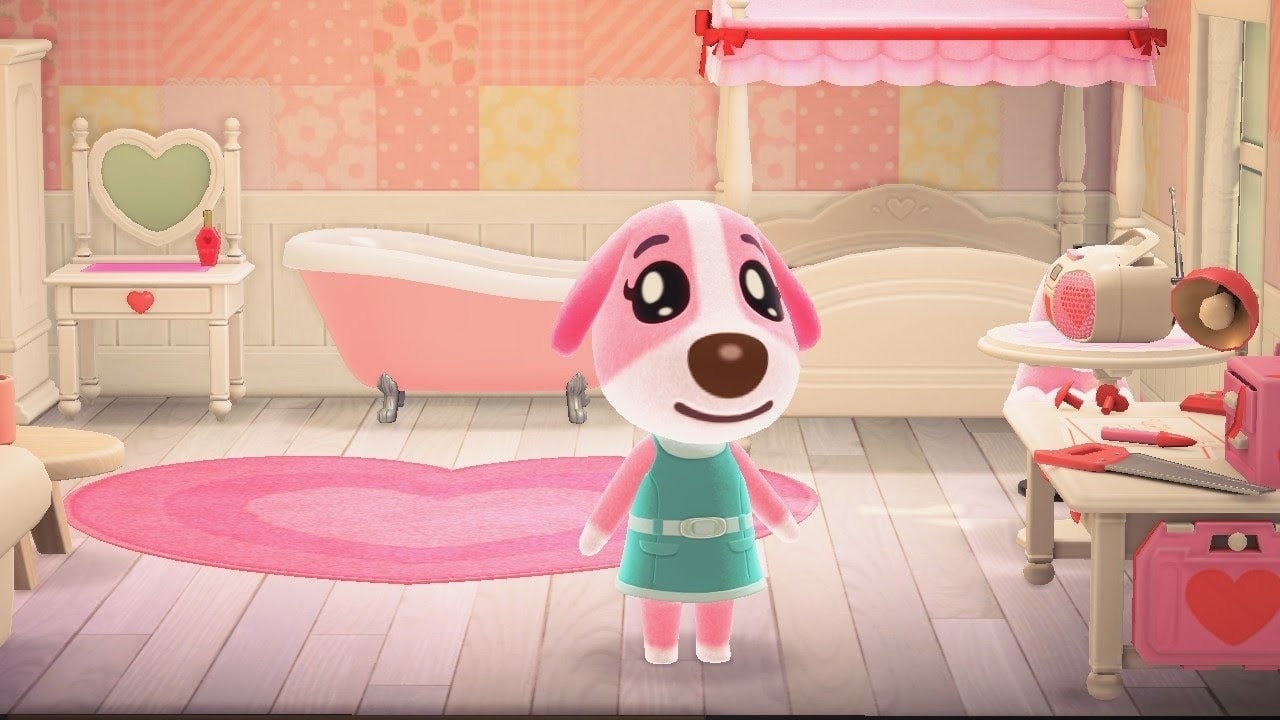 Species Dog
Birthday June 18th
Zodiac Sign Gemini
Cookie's initial catchphrase is "arfer", more than perfect for her adorable all-pink look. If you have her on your island, you will notice an increase in singing whenever you have either a microphone or a music player close to her; especially taking into account that her main goal in life is to become a well-known pop star. Her favorite song in some Animal Crossing entries is DJ K. K., in which she appears on the cover. If you want to give her a gift, you might consider giving her something some cute and pink items.
2. Audie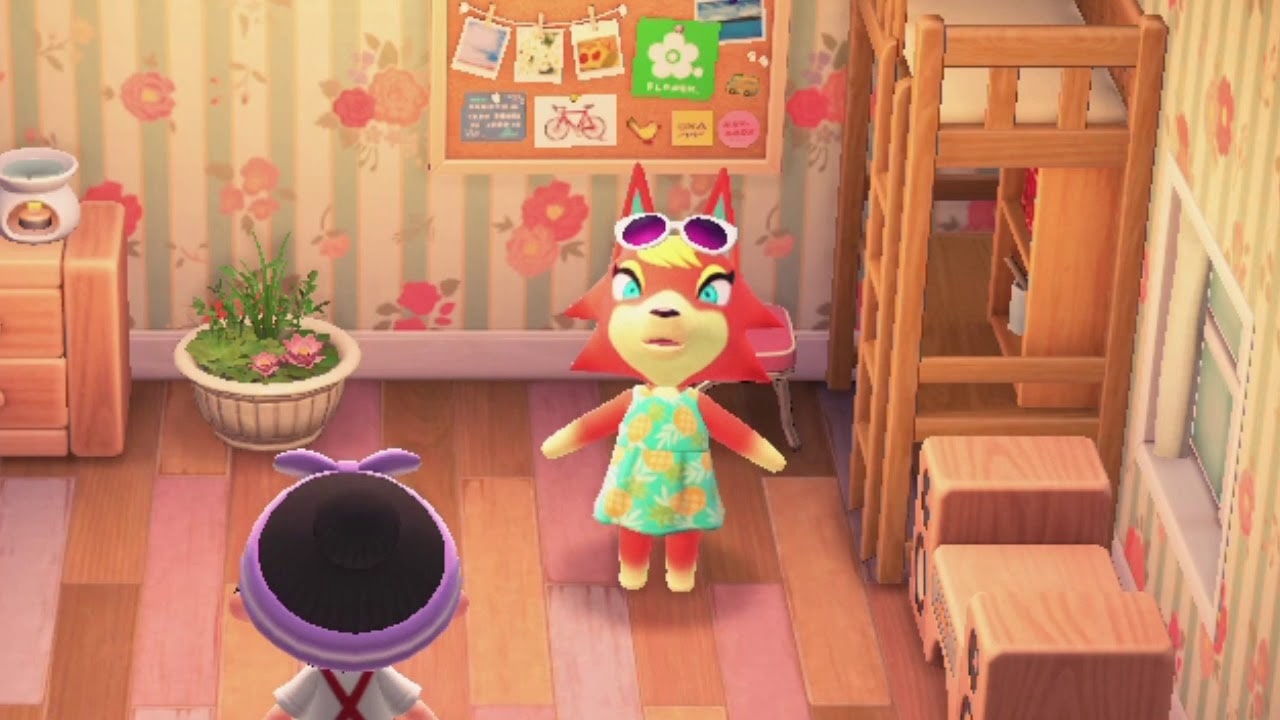 Species Wolf
Birthday August 31st
Zodiac Sign Virgo
We have already talked about Audie in some previous articles; we might remember that Audie's name may be inspired by an old lady whose Animal Crossing: New Leaf house became extremely popular over YouTube a couple of years ago. She appeared for the first time on New Horizons and has been a guest on spin-offs like Animal Crossing: Pocket Camp. Her main hobby is fitness and the inside of her house follows a beach-alike theme.
1. Chai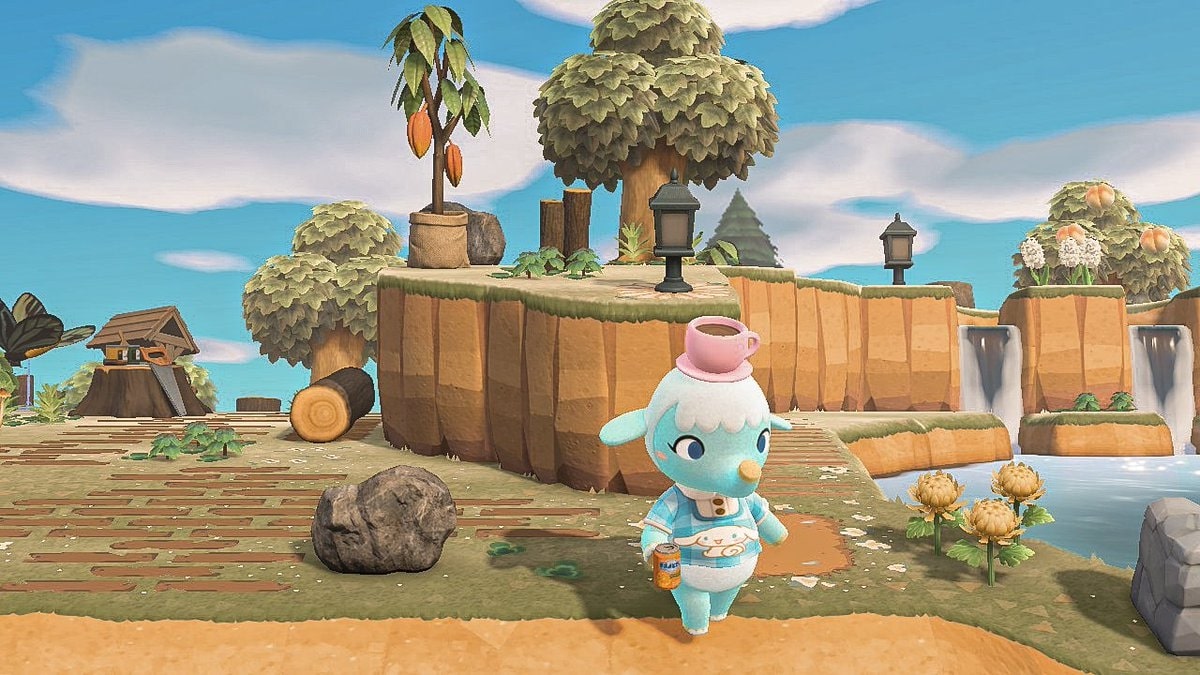 Species Elephant
Birthday March 6th
Zodiac Sign Pisces
Chai is one the most exclusive villagers on the Animal Crossing main series of video games since it can only be summoned… cof, cof... Sorry…  obtained by using her special edition Sanrio Amiibo Card. As you might expect from peppy villagers, Chai is always in a good mood and loves becoming friends with almost all of the animals living on your island. Her house has some beautiful colors both on the inside and outside, and you can order some Sanrio furniture items from Nook Shop after scanning her Amiibo card on your Nintendo Switch when using it with New Horizons.
You May Also Be Interested In: