The 17 Best Dark Fantasy Games for PC: Page 6 of 17
Updated: 25 Aug 2019 1:59 am
Dark Fantasy is a subgenre within Fantasy which focuses on frightening images and themes. Dark Fantasy typically follows a tormented protagonist as he fights through a number of horrors and trials to overcome that torment.
12. Dante's Inferno
Dante's Inferno is a game developed by Visceral Games and is based on the epic medieval poem by Dante Aligheri The Divine Comedy.  Battle through the 9 circle of hell, each filled with your own sins, to save the great love of your life, Beatrice, from the Devil himself.
Dante is a Templar Knight who, upon returning from the Third Crusade, finds his beloved Beatrice and father dead.  He descends into the depths of Hell to retrieve the soul of his love all while facing off against the sins of his past.
The game features a combat style like God of War, complete with light and heavy combos, secondary weapon usage, and quick time events.  The unique imagery of hell comes straight from Dante's Divine Comedy and is a much-deserved source of praise.
Battle through the Nine Circles of Hell to rescue the soul of your love and to earn your much-needed salvation.  Dante's Inferno is a must-have for action lovers that delivers on entertainment and stuns with its visual representation of Hell.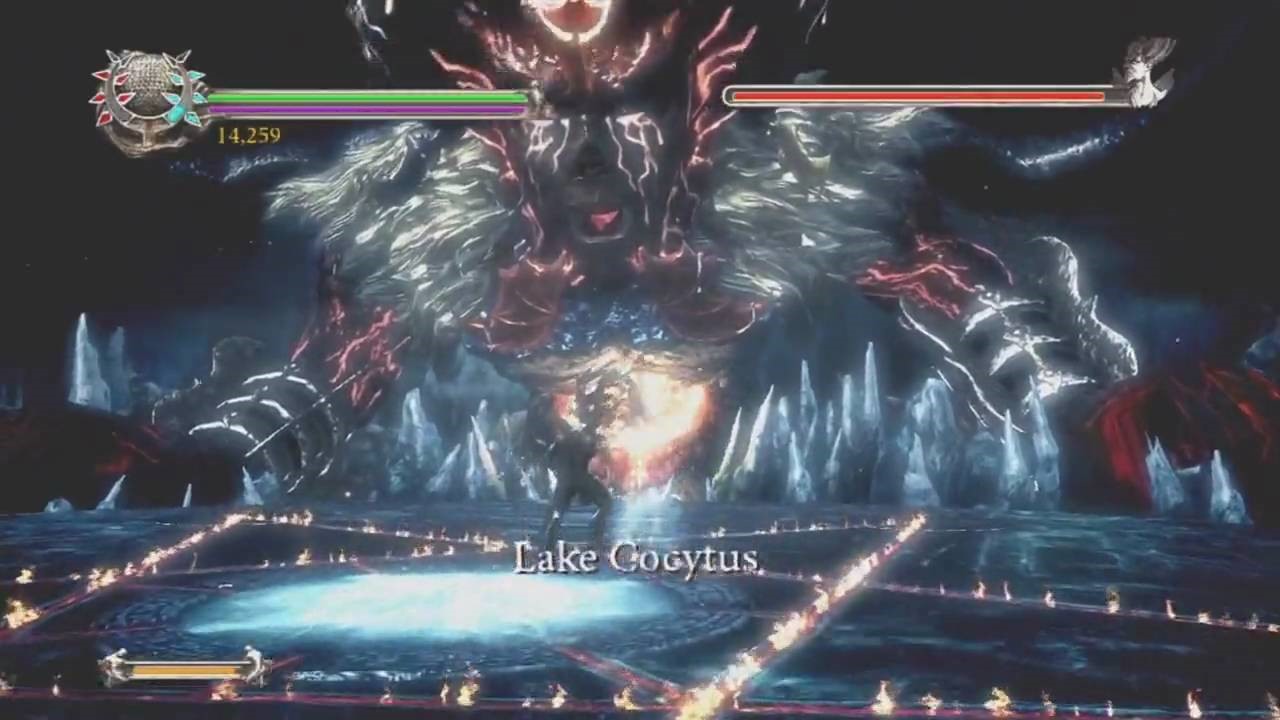 Unleash crushing combination attacks against multiple opponents on screen and use the Holy Cross to Punish or Absolve your enemies.
Image Gallery