The 17 Best Dark Fantasy Games for PC: Page 17 of 17
Updated: 25 Aug 2019 1:59 am
Dark Fantasy is a subgenre within Fantasy which focuses on frightening images and themes. Dark Fantasy typically follows a tormented protagonist as he fights through a number of horrors and trials to overcome that torment.
1. Dark Souls
Dark Souls is an action role-playing video game released in 2011 developed by FromSoftware as a spiritual successor to Demon's Souls.  Dark Souls III is the third (obviously) installment of the franchise.Create a character and explore the open world of Dark Souls, uncovering all the horrors the world has to offer.
Dark Souls has a minute plot that is mostly explained through dialogue, items, and the world itself.  As such, exploration is the most important feature of Dark Souls.  As an undead character, you must explore the world and fulfill a prophecy… or not.  Choice is paramount in Dark Souls as it affects the entire gameplay.  As a fantasy game, Dark Souls utilizes melee and ranged combat combined with magic while also allowing the player to build their character up with specific gear and/or stats. 
Dark Souls received critical acclaim upon its release for its hardcore and dark fantastical nature.  The massive world and powerful enemies serve up a much-needed challenge in the role-playing genre.  However, Dark Souls has often been heavily criticized for its unforgiving difficulty, resulting in countless rage quits. 
Dark Souls is a franchise that is worth the 3 games and their hype.  Despite the intensity (and rage inducing) gameplay, Dark Souls is still a thrilling, dark fantasy adventure that should be among every gamer's list who enjoys fantasy and RPG action.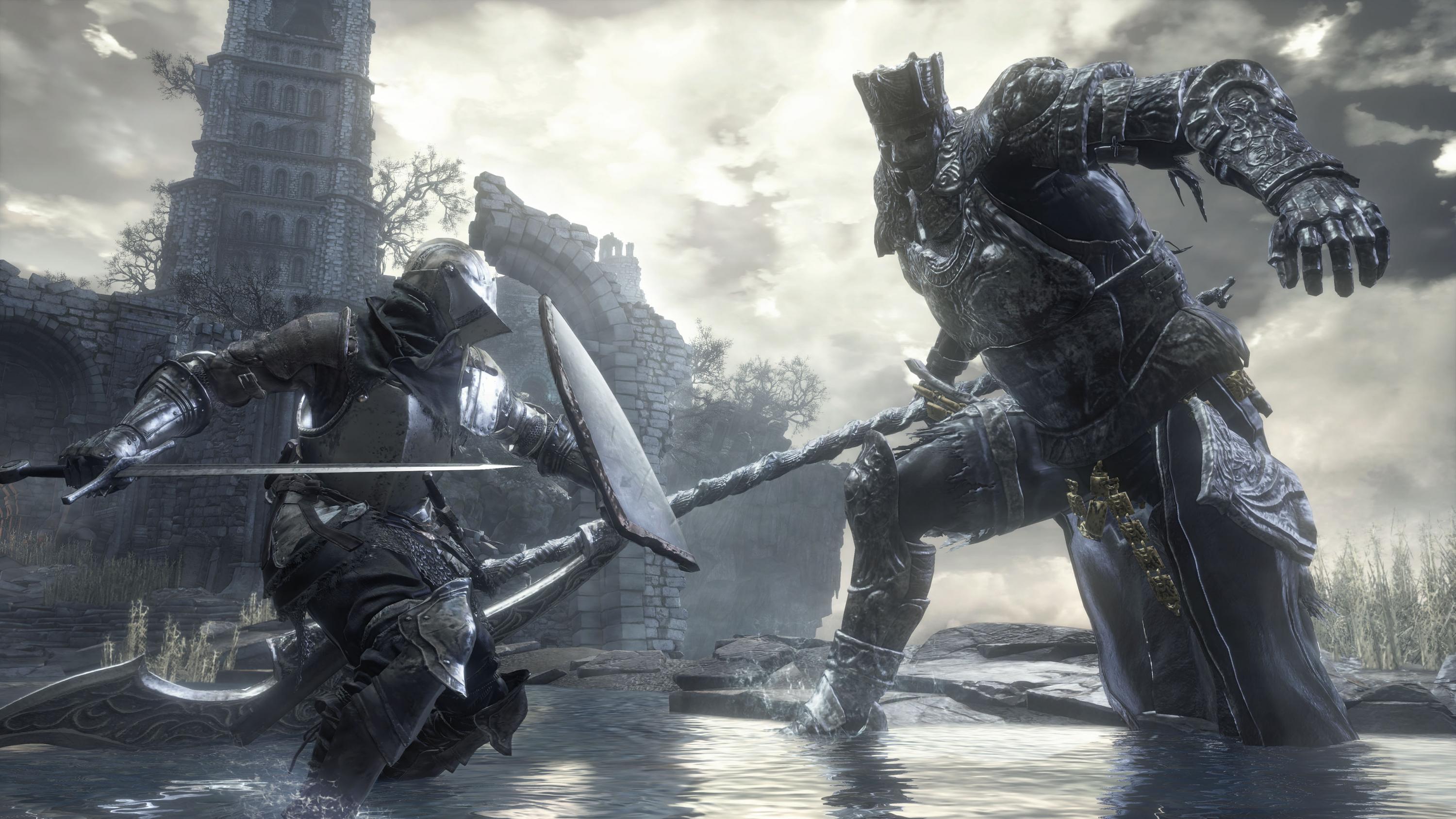 Combat (or runaway from) massive enemies and bosses that prove to be a true challenge even to the most hardcore of gamers.
So, there they are, the 17 best dark fantasy games for PC.  There were many other games which could have made the list but they lacked the needed amount of "darkness."  Dark fantasy will maintain itself as a life-long genre since it exploits our fears, something we love to explore from afar. 
You may also be interested in:
Image Gallery