The 17 Best Dark Fantasy Games for PC: Page 4 of 17
Updated: 25 Aug 2019 1:59 am
Dark Fantasy is a subgenre within Fantasy which focuses on frightening images and themes. Dark Fantasy typically follows a tormented protagonist as he fights through a number of horrors and trials to overcome that torment.
14. Middle Earth: Shadow of War
Enter the legendary world from the mind of J.R.R. Tolkein and amass an army of various races from across Middle Earth to extinguish the dark flames of Sauron, the Great Enemy.
Once again, players will control Talion, a ranger of Gondor who shares his body with the spirit of the elf lord Celebrimbor, as well as one of the Rings of Power to battle through the endless armies of the Dark Lord. 
Shadow of War features a similar fighting system to Shadow of Mordor, slashing with sword while unleashing the spirit of the elf lord to maximize damage.  However, Shadow of War focuses more so on the action-role playing approach, as Talion is no longer a lone wolf and instead a commander of troops.  With the improved Nemesis system, enemies and allies alike will base their behavior towards you based on how you interact with them.
Shadow of War seeks to take from the best of its award-winning predecessor, expanding it greatly, while crafting the open world of Middle Earth we have all been waiting for.
Shadow of War utilizes the combat system of Shadow of Mordor with increases in the amount of combination attacks.  Use wraith mode to unleash devastating attacks across the battlefield.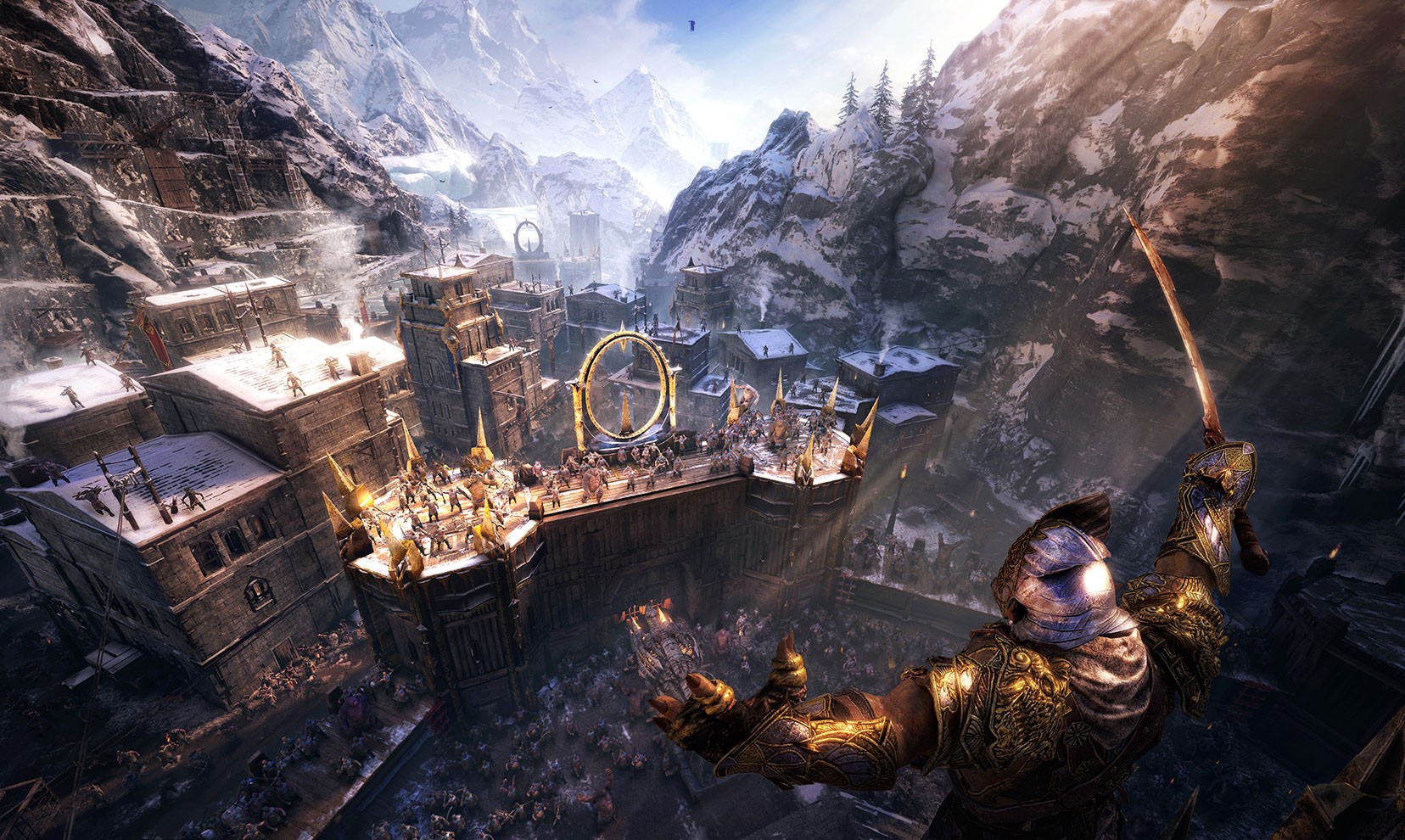 Shadow of War features invasions and sieges, large scale battles that take place in the open and within the walls of fortresses.  Smash through defenses to take down the enemy commander!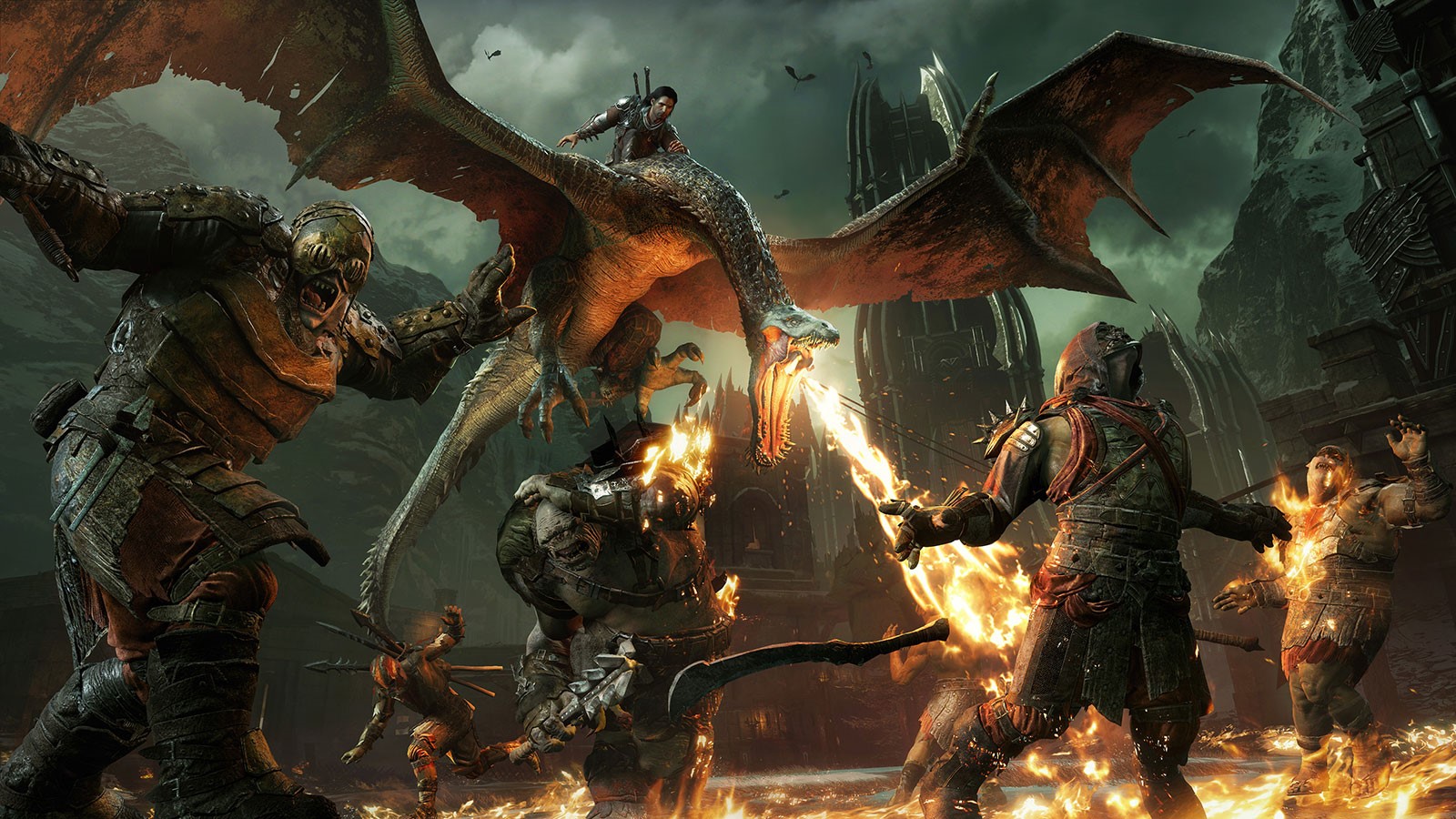 Mount up on several creatures (dragon seen here) and devastate enemy ranks with a mounted assault.
Image Gallery