The 25 Best Beat 'Em Up Games for PC
Updated: 01 Jul 2019 2:32 am
Beat 'Em Up games have existed since back in the days of the NES and Sega Genesis
How many of these beat 'em up games have you played?
The beat 'em up genre is possibly one of the most diverse and long-lasting genres in all of games. They may have many different bells and whistles attached, but in the end these games revolve around the core mechanic of beating other people up. The PC has become a home for all kinds of games within the beat 'em up genre and so here's our list of the top 25 for you to choose from.
25. Shank 1 & 2
Shank 2 gameplay
Shank 1 & 2 are games that allow you to witness beautifully animated violence at it's finest as you slash your way through hordes of enemies. In both games you play as the titular character, Shank, making your way through mob hitman and various other enemies as you progress through the games' campaigns.
Both games feature a simple suite of moves involving Shank's multiple knife techniques, but you are also able to pick up various weapons through stages to expand your combat options. The player also has access to grappling and throw attacks after a pounce attack. Both games also feature a co-op mode, so you can bring a friend along for the gorgeously animated massacre.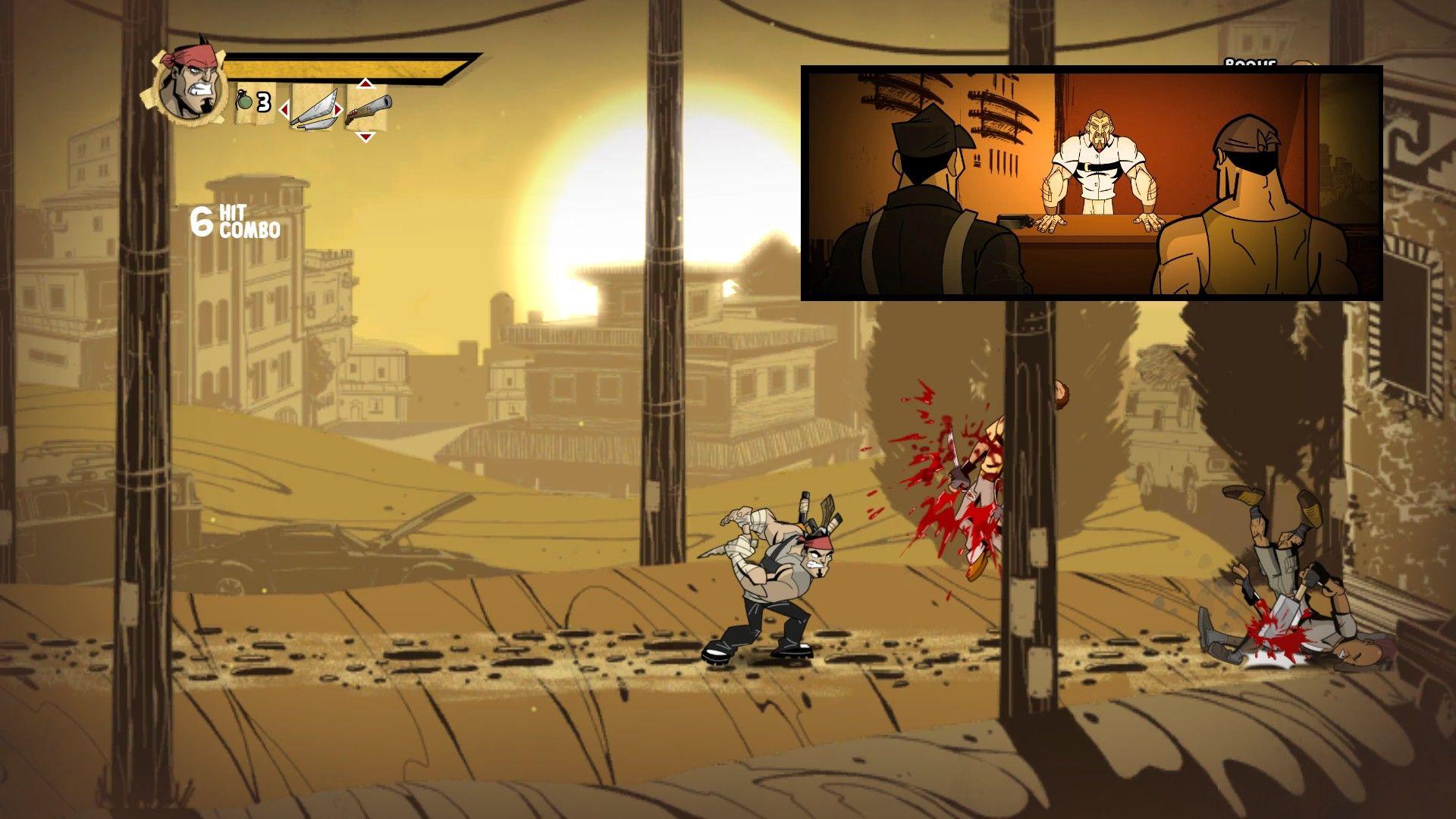 Shank has a various amount of attacks that he can do with his knives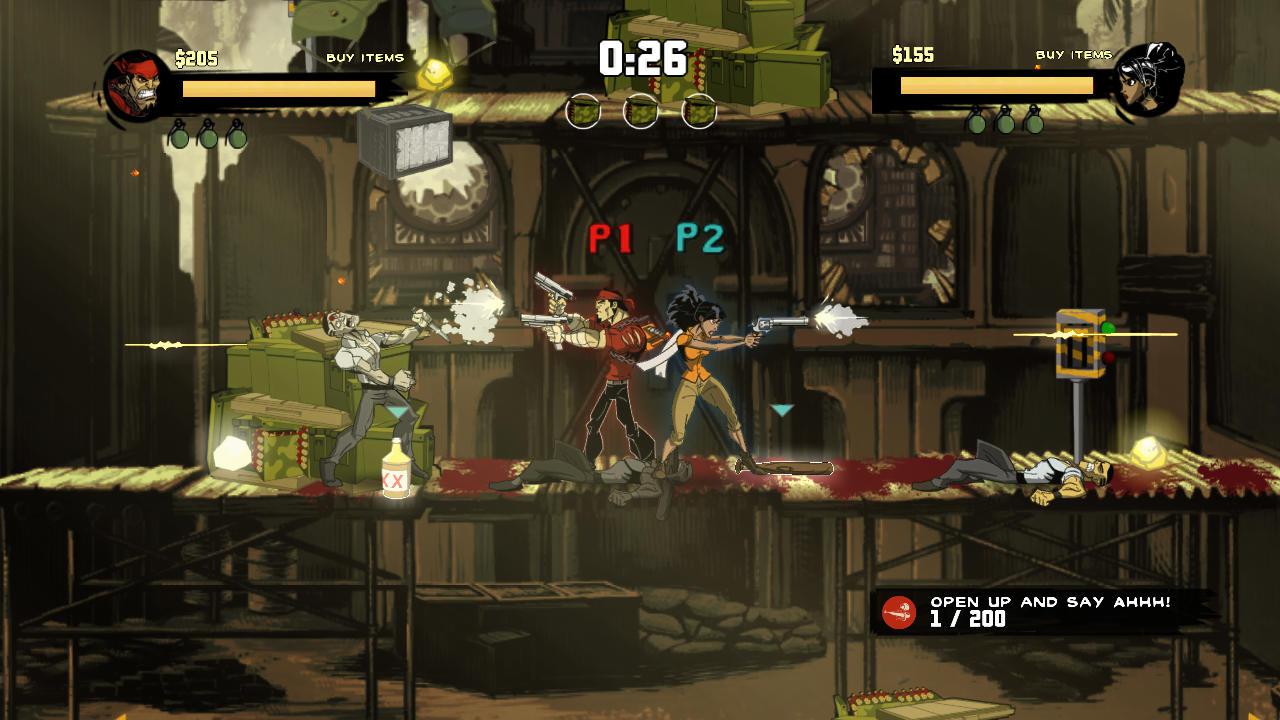 Shank 2 also features a new playable character with her own unique gameplay
24. Dragon Ball FighterZ
Dragon Ball FighterZ gameplay
There's no greater compliment to give Dragon Ball FighterZ than when you're playing you would might be mistaken that you're watching an episode of the show, and that's incredible. Dragon Ball FighterZ is team-based fighting game where you get to play as your favorite characters in the Dragon Ball FighterZ franchise in one on one combat against an enemy team of fighters.
Dragon Ball FighterZ features 24 playable characters from throughout the franchise (with 8 additional DLC characters on the horizon) each with their own unique gameplay and styles that can attract any player. The game features a multi-campaign story mode to go through, as well as an Arcade mode to battle against the AI. There's also local and online VS mode, including a mode where you can team up with two friends to fight against three more players online.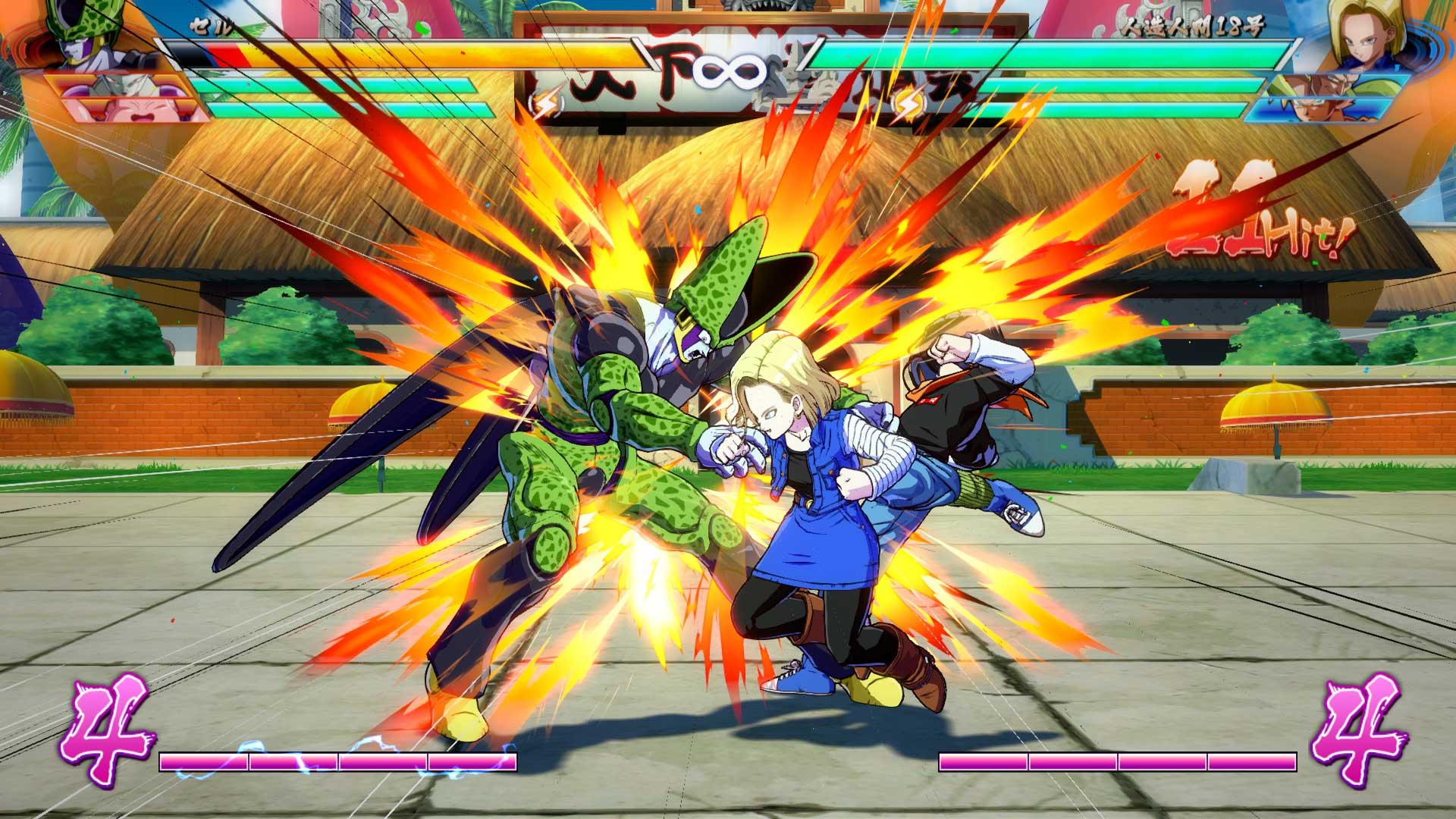 The game features dynamic combat with all your favorite characters from Dragon Ball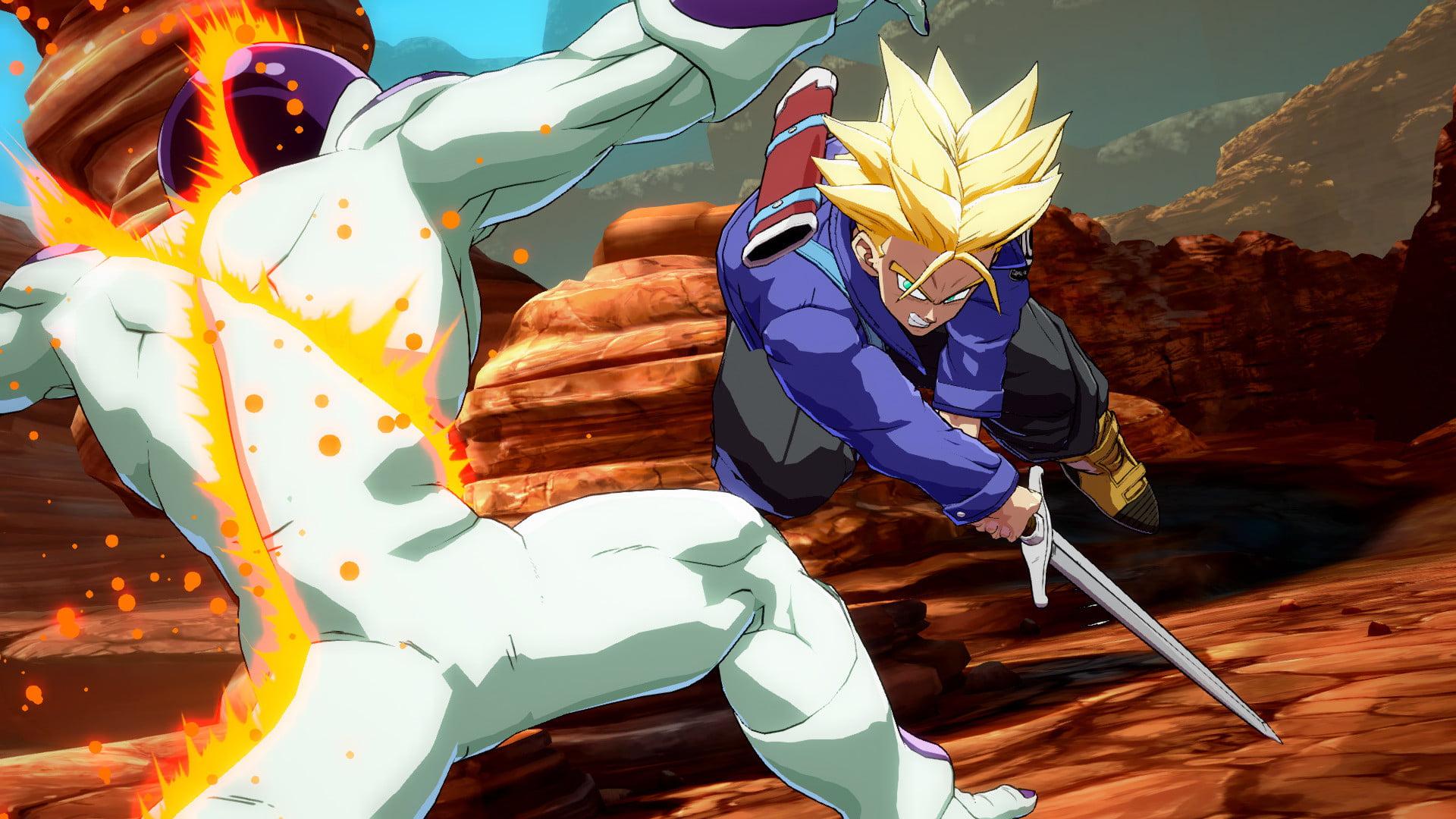 You can see hidden cutscenes where the recreate scenes from the show as well
23. 99Vidas
99Vidas gameplay
99Vidas attempts to make a modern-day beat 'em up that gives you the same feeling as the games you played as a child, and it does all this and more. The game boasts a retro style while maintaining all the conveniences of modern-day technology to offer the players with a truly satisfying beat 'em up.
99Vidas features eleven playable characters each with their own upgradeable skills and abilities. You can battle your way through eight possible stages with a smart AI that can team up on you for a real challenge. Team up with a friend to take down the six boss fights, or go into versus mode to test your mettle.
99Vidas has an old school style reminiscent of games like Final Fight or Streets of Rage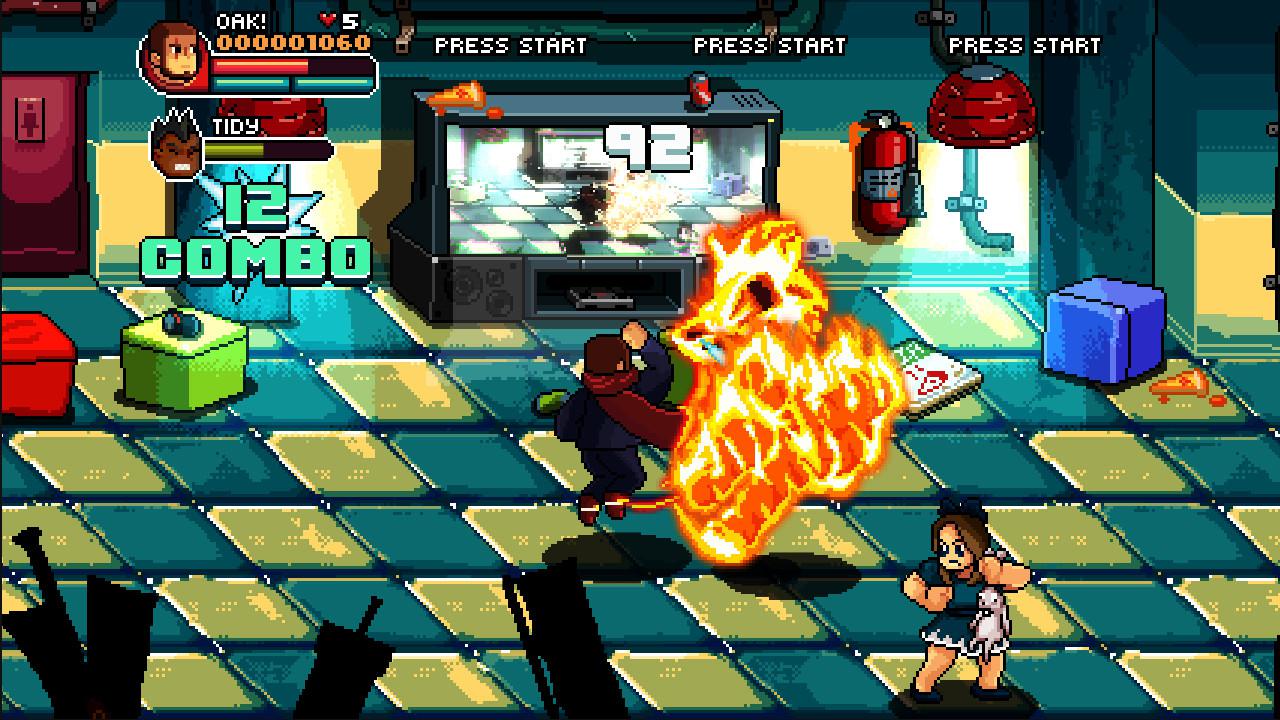 The game boasts a suite of unique moves that you can upgrade throughout the game
22. One Piece Pirate Warriors 3
One Piece Pirate Warriors 3 gameplay
The Dynasty Warriors franchise has had several entries and dozens of spinoffs, so it is notable to state that One Piece Pirate Warriors 3 is one of the best games the franchise has to offer. In addition to being one of the best games in the extended Dynasty Warriors franchise available, it's also one of the best One Piece games and features many scenes and locales throughout the show's history.
Pirate Warriors 3 features 37 playable characters from throughout the show's history which all have unique gameplay and combos, as well as the ability to level up and acquire more skills. The story of the game takes you through over a decade of One Piece's story as you face familiar enemies and experience key scenes from the show. The game also features the Dream Log mode which has semi-randomized battles that allow you to level characters up and unlock items along the way.
The game has a seemingly endless swath of content that can take you around 100 hours to get through it all, so you'll not find yourself wanting for more to do.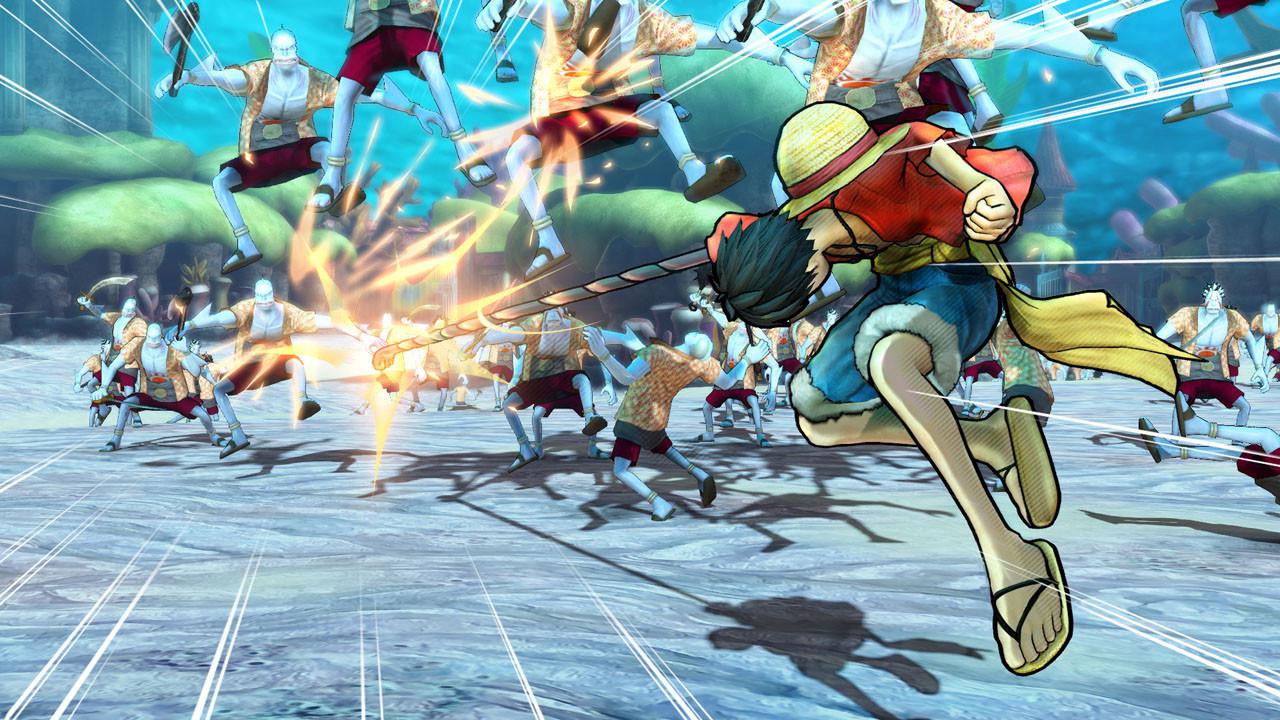 The game features plenty of unique and cinematic attacks with all of its characters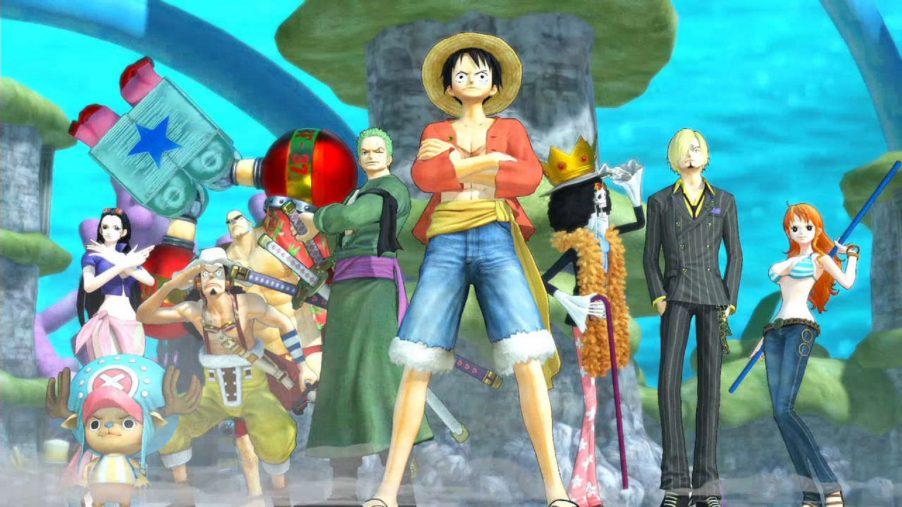 Experience classic moments from the show as you make your way through the game's story mode
21. Mother Russia Bleeds
Mother Russia Bleeds gameplay
If there's any game on this list that could be sold for its aesthetic alone, Mother Russia Bleeds takes the cake. In this old school style beat 'em up you play as a band of imprisoned street fighters battling their way through the streets of an alternate USSR. The game is ultra-violent and makes heavy usage of drugs so it's definitely not one for playing around.
In Mother Russia Bleeds you make your way through the story mode while battling your way through crooked authority figures or other drug-addicted street hooligans as you attempt to make a living as a street fighter in the slums. The game features a host of brutal enemies you can take down with you bare hands or with weapons you pick up along the way. It also allows you to take drugs that can alter the game with psychedelic twists. You can play through the game solo or bring four friends along for the brutality you'll experience throughout the game.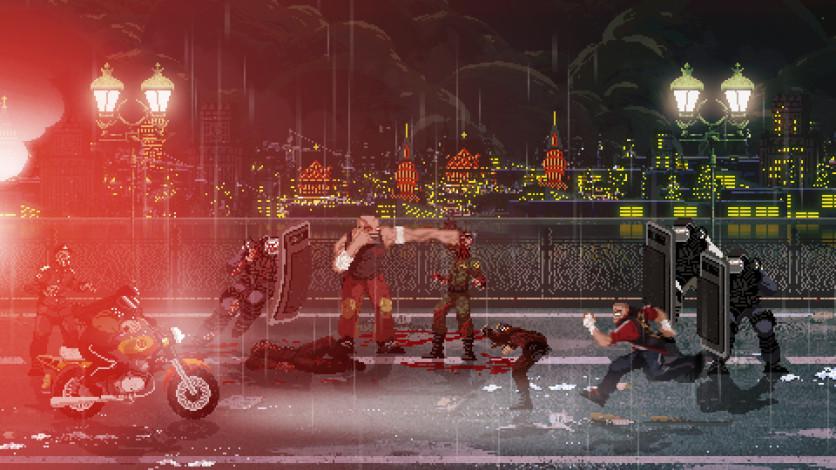 The game's style takes a forefront as you make your way through the dark scenery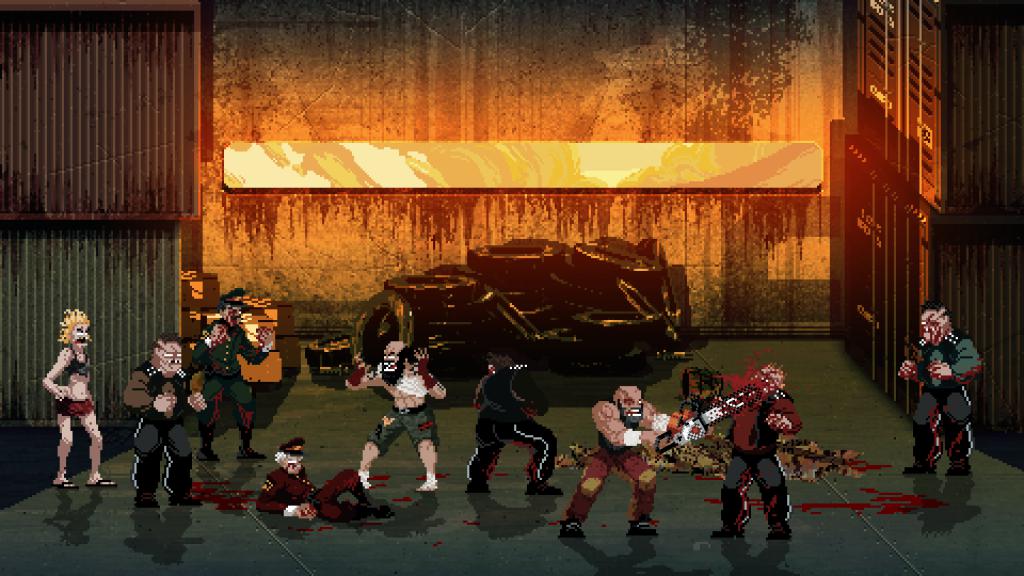 With a variety of weapons and enemies, you'll never be bored as you make your way through the game
20. Bud Spencer & Terence Hill - Slaps and Beans
Bud Spencer & Terence Hill gameplay
Bud Spencer & Terence Hill - Slap and Beans attempts to recreate the feeling of the classic films starring the titular duo, and does an amazing job at it. In the game you play as the comedy duo Bud Spencer & Terence Hill while you make your way through various locales and take on a variety of enemies.
The game features a retro art style to give you the feel of an old school game while also providing a unique fighting system based around our slapstick duo. Throughout the games campaign you'll take down various enemies with different comedic tools and attacks in either a solo or co-op endeavor. There is also a variety of mini-games that can be enjoyed throughout to add to the variety as you make your way through.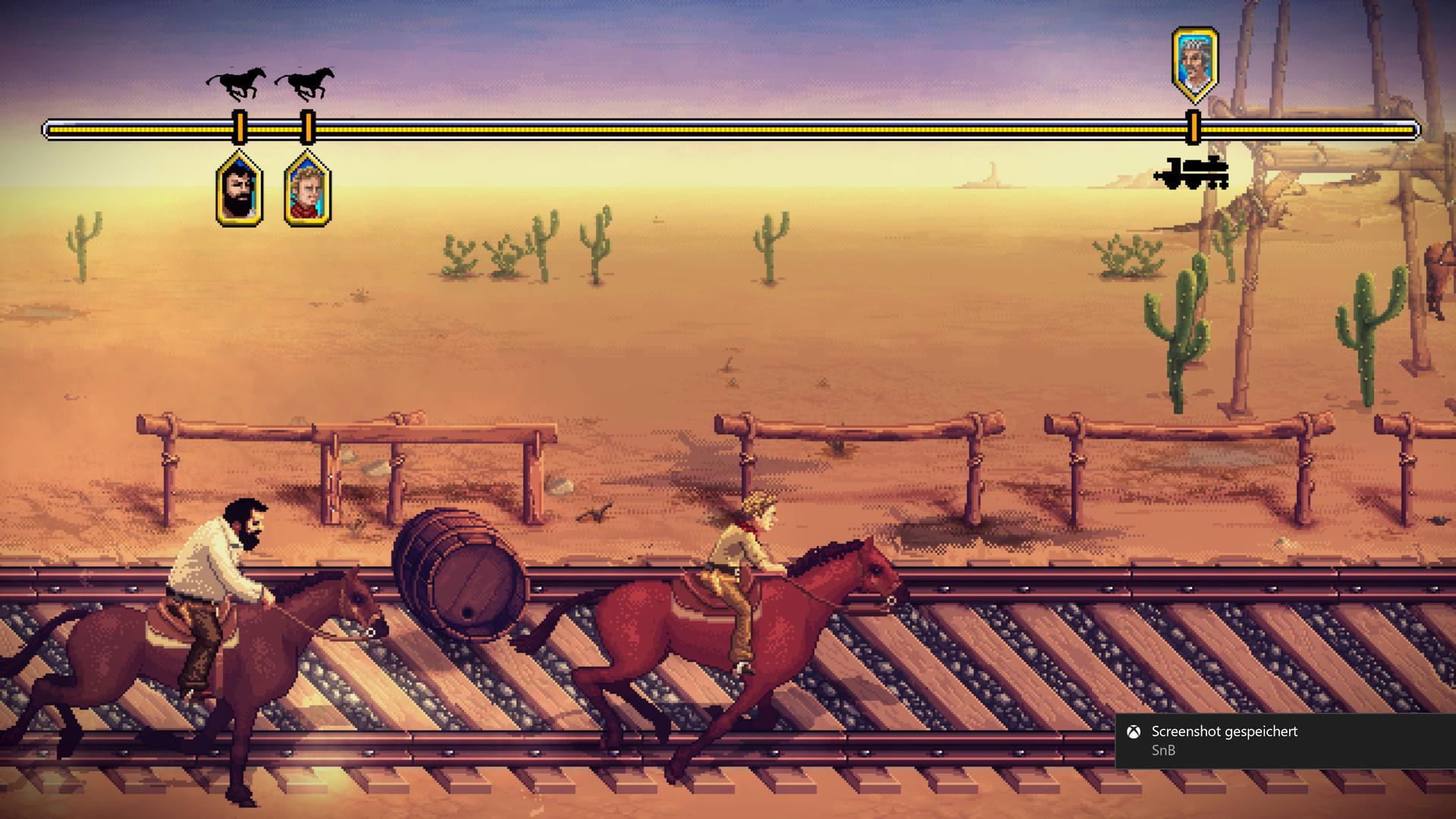 Throughout the game you will get to play unique and fun mini-games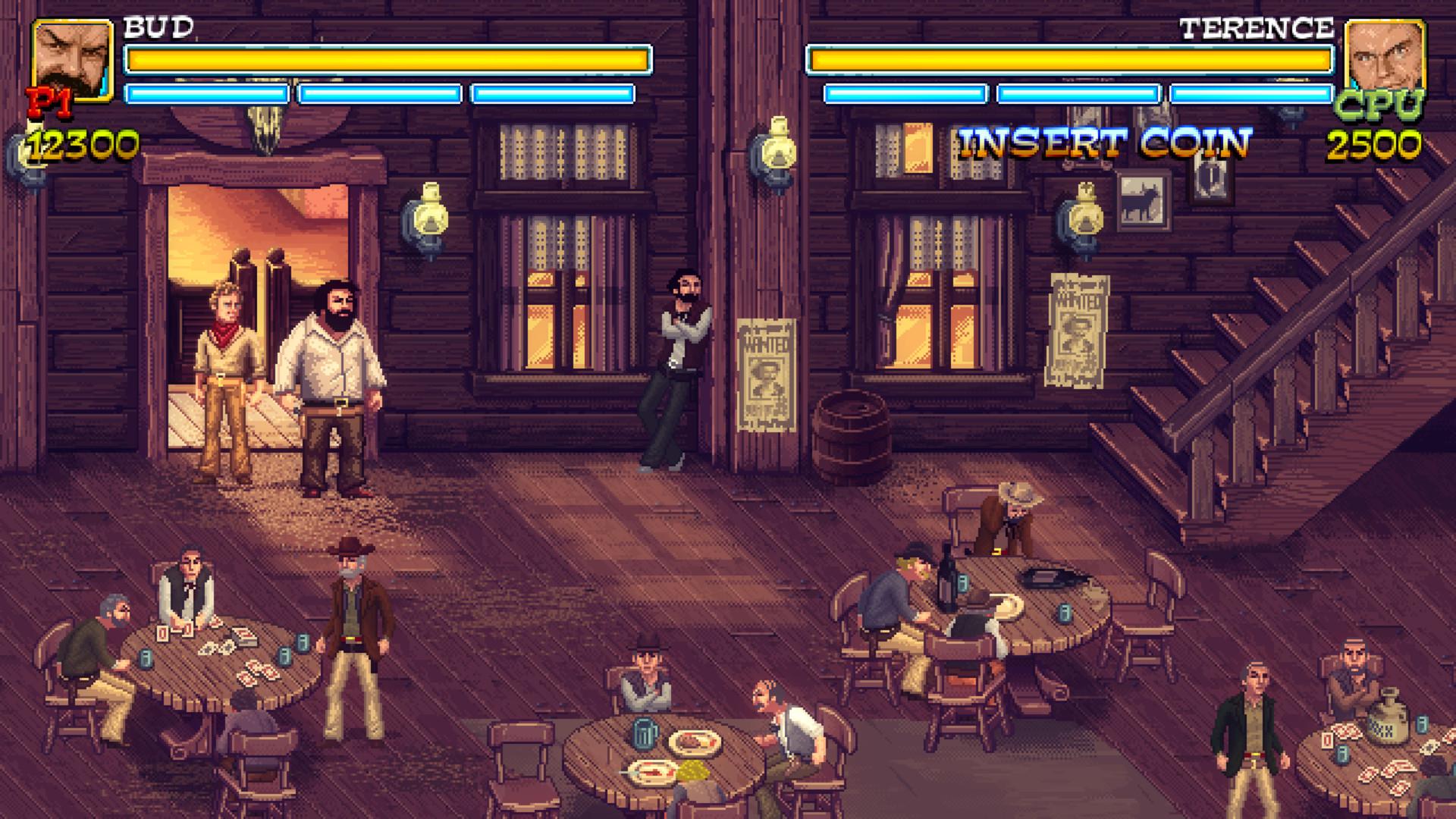 Visit a variety of locales ranging from an old west saloon to downtown Miami
19. Shenmue 3
Shenmue 3 trailer
It took over 15 years, but Shenmue finally gets the third entry that it has deserved for so long. The Shenmue franchise has you playing as a Japanese teenager named Ryo Hazuki as he pursues the murderer of his father, Lan Di.
Shenmue features a variety of fun activities from martial arts combat, to various arcade games, to driving a forklift as a part-time job. The game features even more fun and interesting mini games as well, but the real feature is going to be the story. Shenmue 3 should see the conclusion to Shenmue's long form story and finally get the resolution we deserve.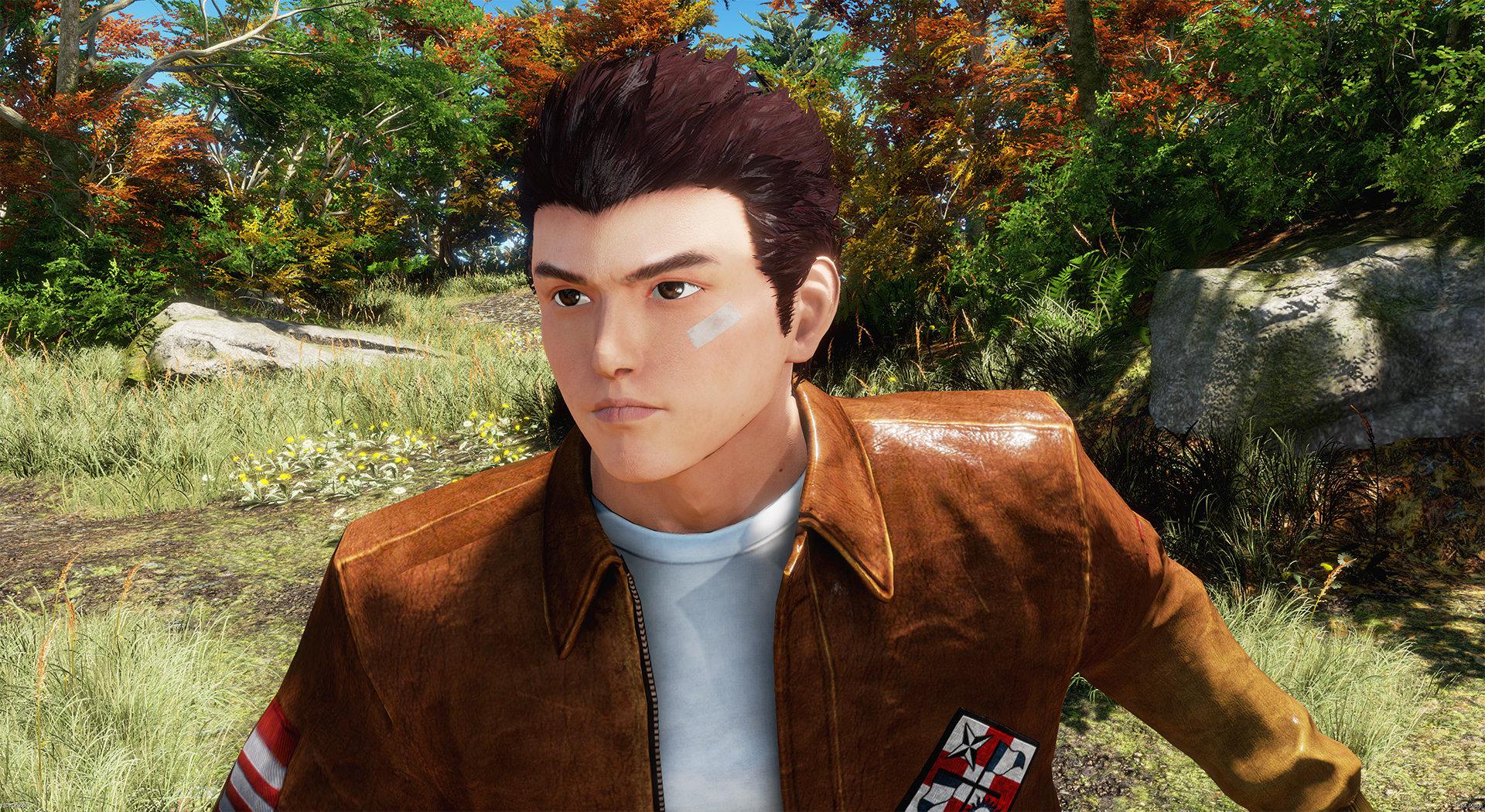 Shenmue 3 opts to maintain the old style of the original games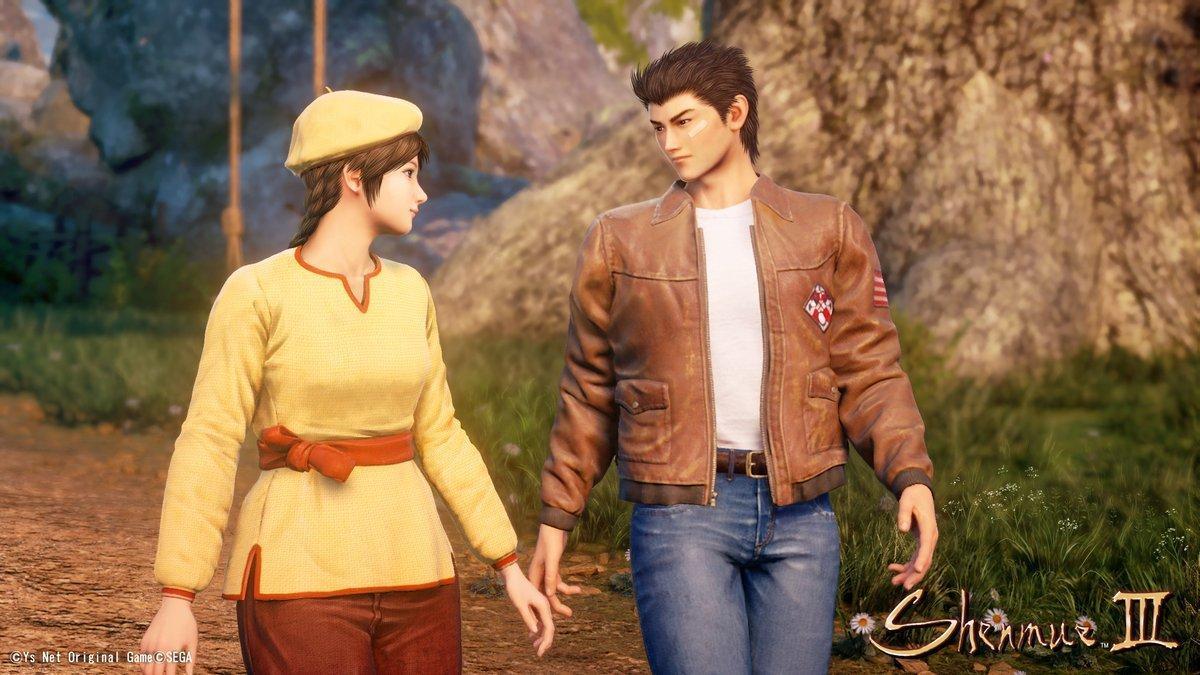 You'll be able to interact with familiar characters throughout the game's story
18. Tekken 7
Tekken 7 gameplay
Tekken 7 is quite possibly the most adrenaline pumping fighting game that has come out in the last several years, and that's a thing of beauty. Tekken 7 is the newest entry in the long running Tekken franchise and has brought the game to the modern era in a big way.
In Tekken 7 you get to play as 40 unique characters, many of which you'll recognize from throughout the franchise's history and each of them has the wide variety of moves that the Tekken series is known for. The game has the standard versus mode that you can play offline or online, but it also has the story mode full of cut scenes and unique fights and is the conclusion to the franchise's Mishima Saga.
If you find yourself wanting to have some mindless fun then you can dive into the endless Treasure Battle to get in-game currency, or if you want to pay for the DLC you can even play Tekken Bowling for some quick fun.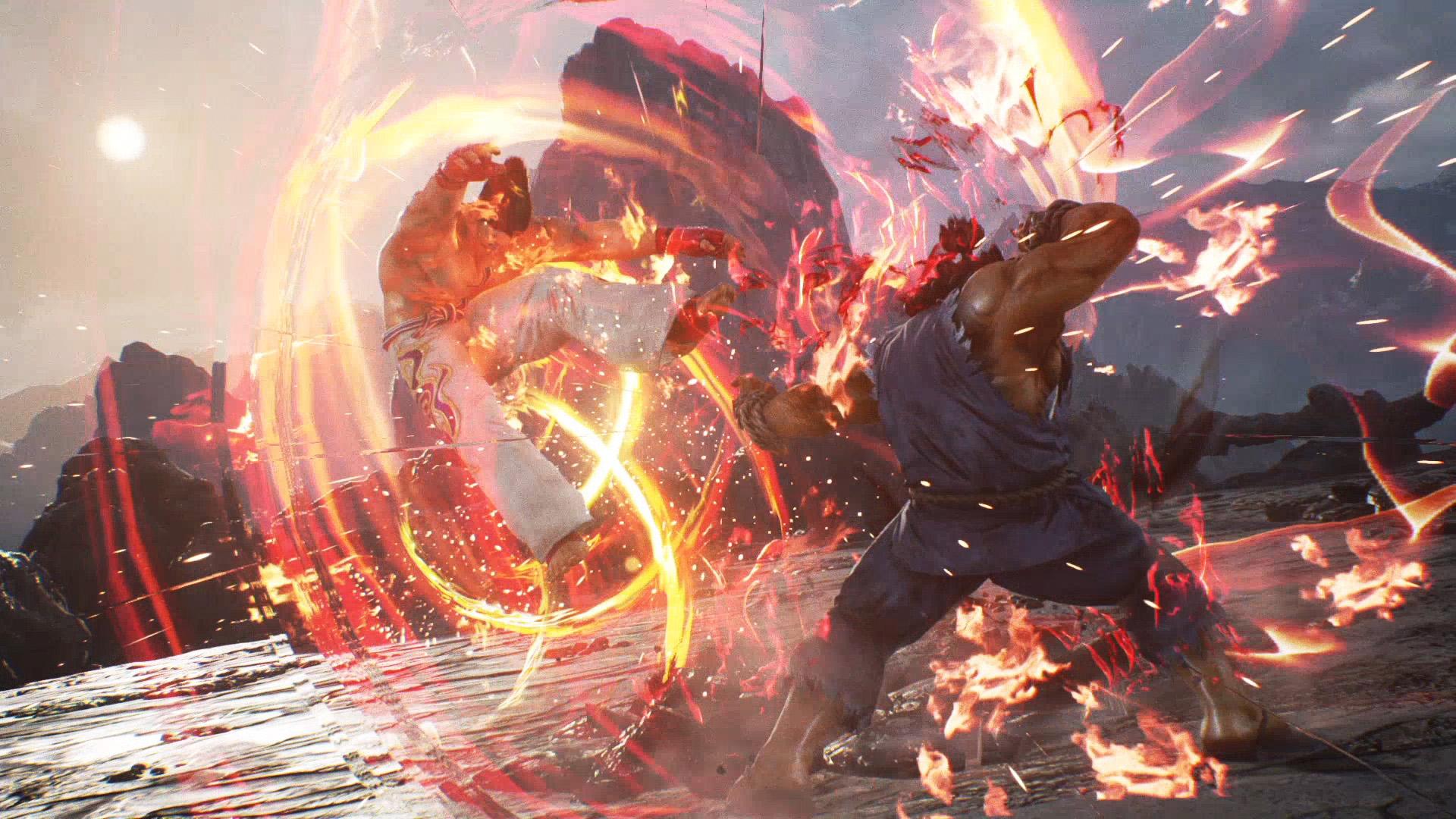 The game has cinematic camera angles within fights to keep them exciting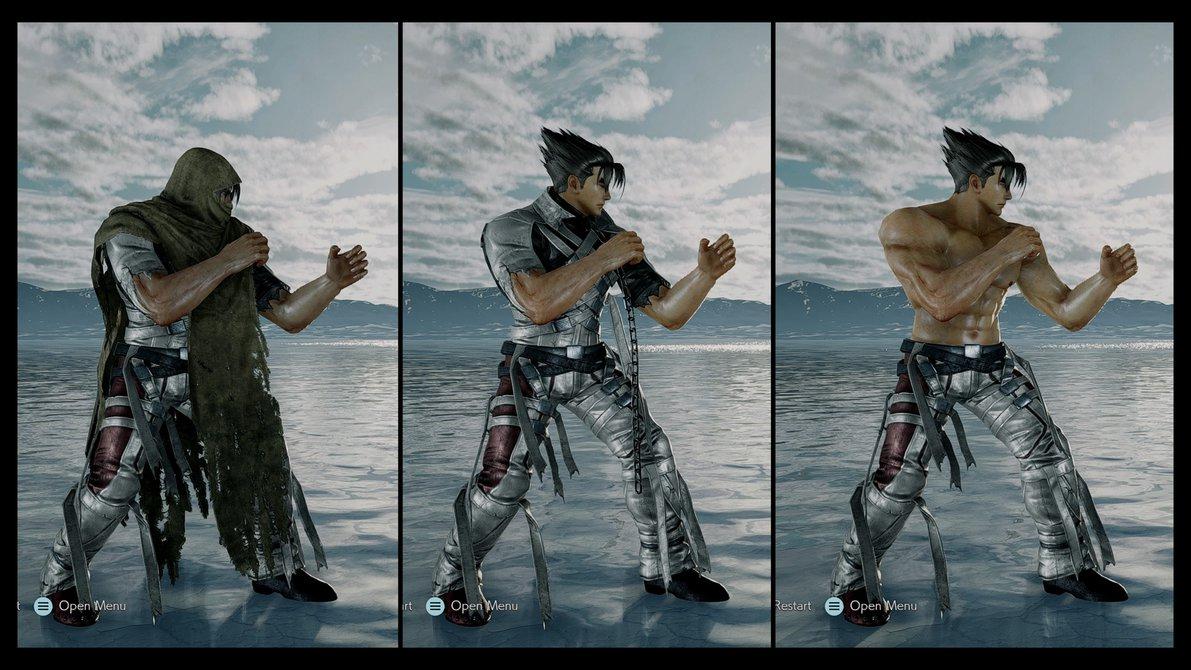 You can customize your characters to give them a unique look
17. Dragon Ball Xenoverse 2
Dragon Ball Xenoverse 2 gameplay
If Dragon Ball FighterZ is like playing an episode of the show, Dragon Ball Xenoverse 2 is like living in the world of Dragon Ball. Xenoverse 2 is an online action game where you get to make your own character in the Dragon Ball world as you go to various points of the show's history and experience the iconic fights and scenes you've come to love.
Dragon Ball Xenoverse 2 features an extensive story mode where you play through many iconic scenarios from the show, and several scenarios unique to the game, with your own created character. Throughout the campaign you'll level up your character and obtain new skills and gear in order to make your ideal Dragon Ball character. The game also features online play extensively with co-op Parallel Quests, or you can go online and face off against other players. If you ever find yourself wanting something different, you can even play one of the 126 characters from the show and take them for a spin.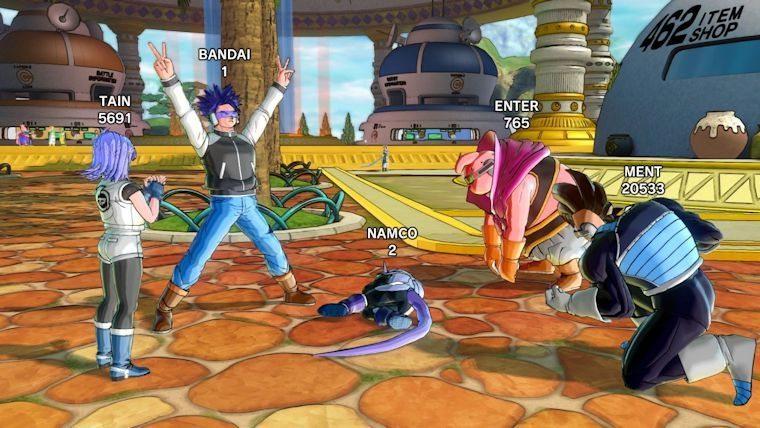 You can wander around the hub world and have some goofy fun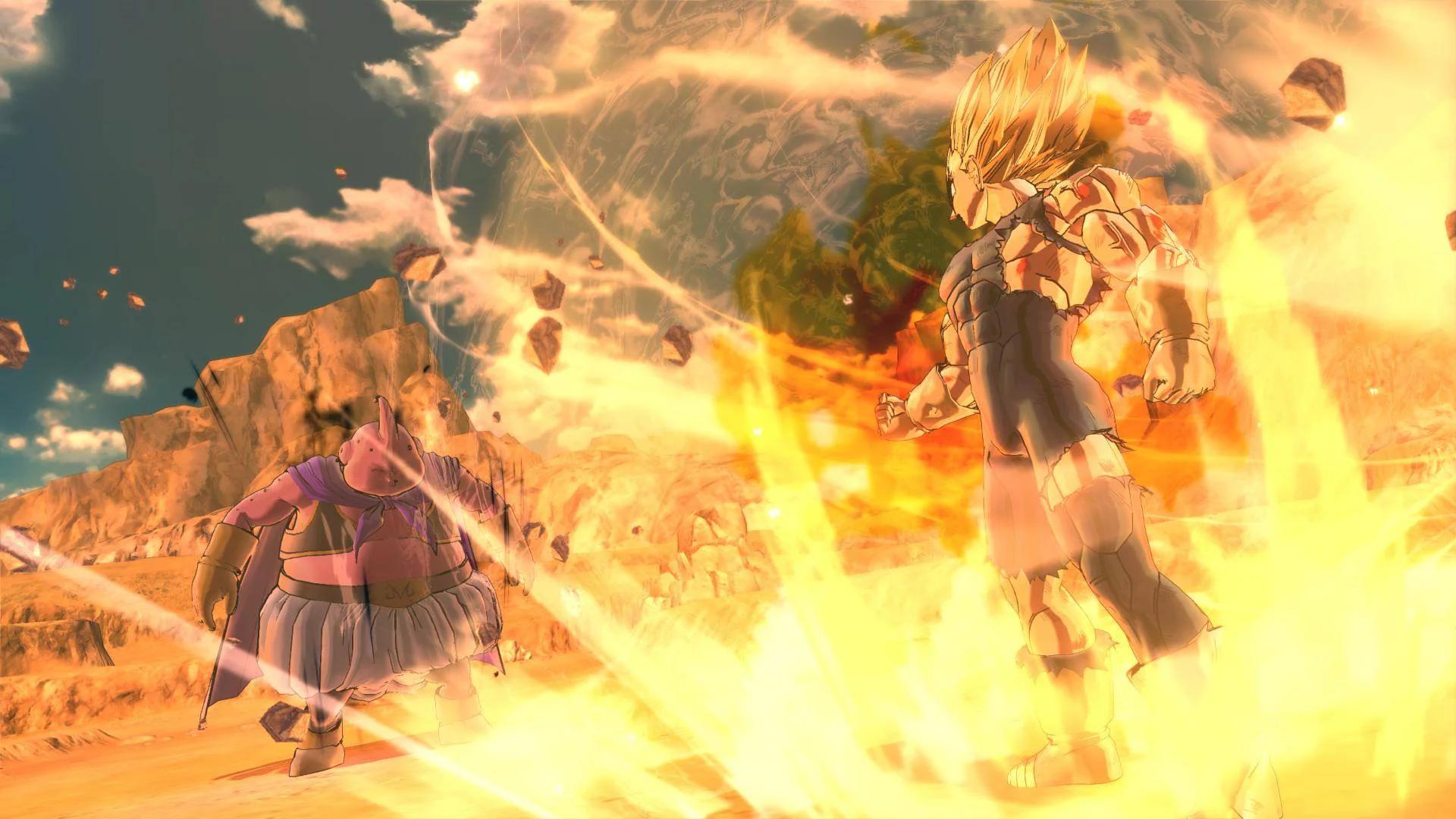 Experience some of your favorite scenes from the show with a unique twist
16. Double Dragon Trilogy
Double Dragon Trilogy gameplay
Double Dragon is iconic with the beat 'em up genre and now they have been remastered to be experienced by the new generation. Double Dragon Trilogy is a PC port of the arcade originals of this classic series that allows you to experience the simple fun of brawling through the streets once again.
The Double Dragon games are relatively simple, but that's the thing that makes them great. You can play as one of two characters with identical movesets and can pick up weapons along the way. You can play through the game solo or with a friend as you make your way through the classic stages and bosses of this iconic trilogy.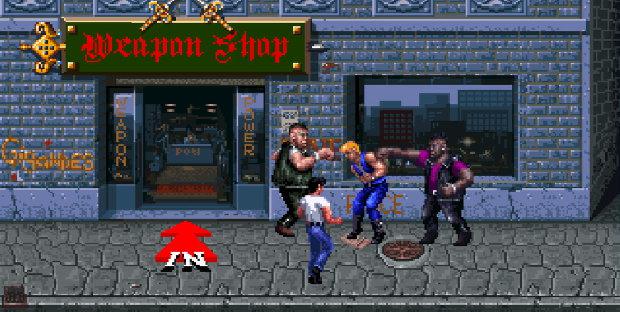 You can experience the games in a more tuned up version of their original graphics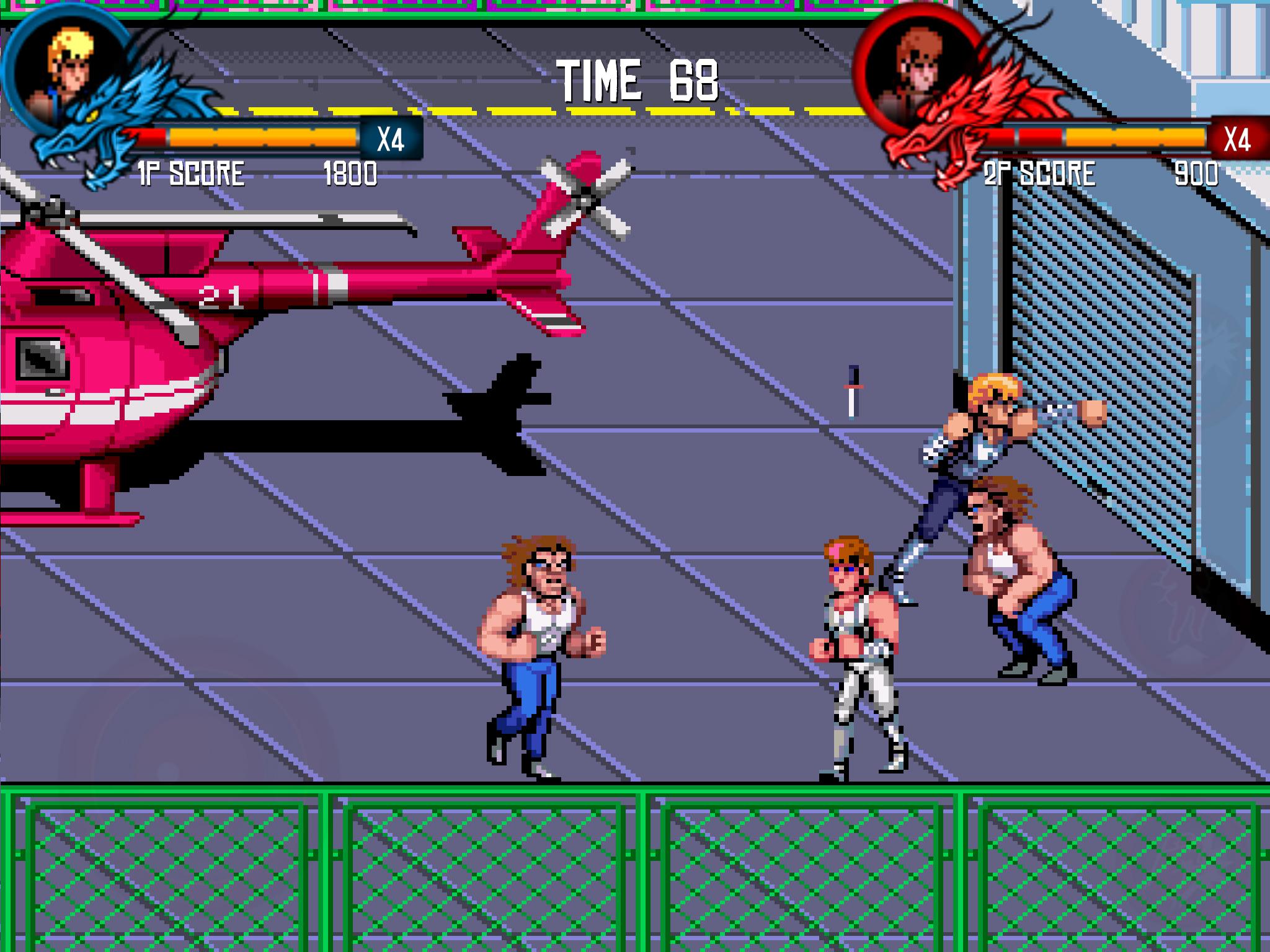 An updated UI allows for a clarity that the original games lacked
15. Double Dragon Neon
Double Dragon Neon gameplay
While Double Dragon Trilogy allows you to experience the classic games, Double Dragon Neon injects the classic series with a shot of adrenaline in order to bring it up to speed with its contemporaries. Double Dragon Neon is a new entry in the Double Dragon franchise nearly 20 years after the last unique entry and it brings with it plenty of tongue-in-cheek 80's humor along with it.
In Double Dragon Neon you get to play as either of the series' original characters but now in addition to the traditional combat from the classic games, Neon brings with it a new Mix Tape system that allows you to mix and match unique abilities and attacks. Battle through the game's various stages with a new combo system to bring more depth to the original games' combat. Like the original games you can play this one either solo or co-op to increase the fun.
The look of the game is heavily inspired by the 80s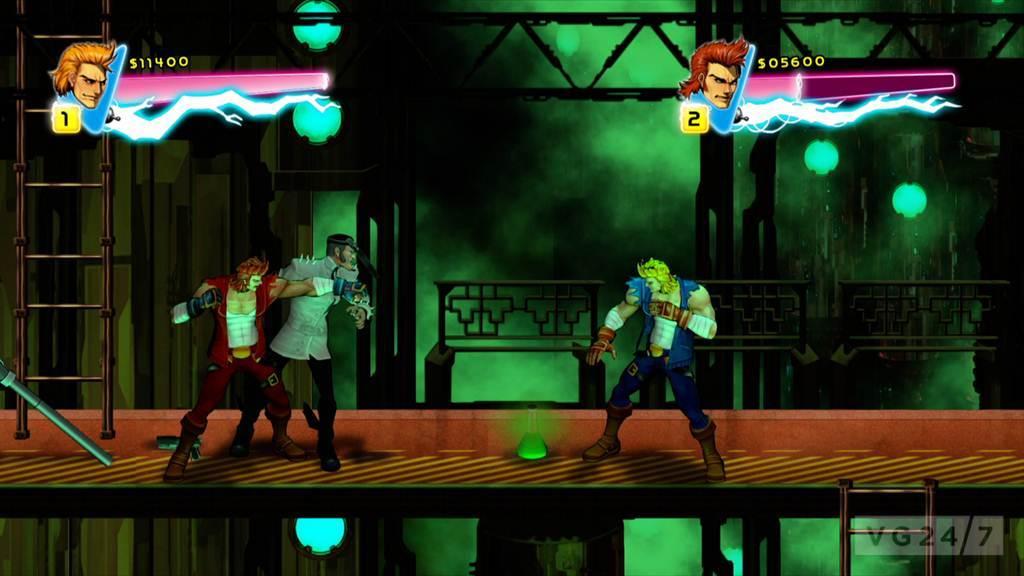 Like the original series, Neon will take you to various locales throughout
14. Foul Play
Foul Play gameplay
If your main complaint with the other games on this list is that they don't present a gentlemanly demeanor, well then why no try out Foul Play? In Foul Play you play as the gentleman daemon-hunt Baron Dashworth as you battle through various stages all while performing in the theater.
Foul Play's most unique aspect will immediately be it's theatrical setting. Every stage is decorated with practical-looking effects and creatures and the audience is prominently featured throughout the game. Foul Play also has a performance meter that you have to increase throughout in order to earn more rewards. You can play through the game's 22 acts either solo or co-op with the Baron's sidekick, Scampwick.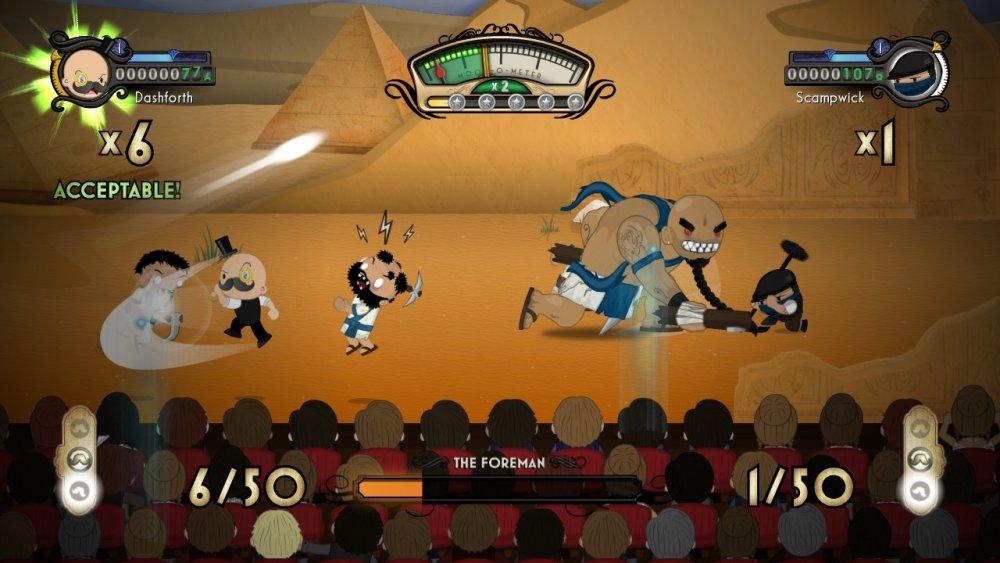 The theater stage is prominent throughout the game and plays a key role in advancing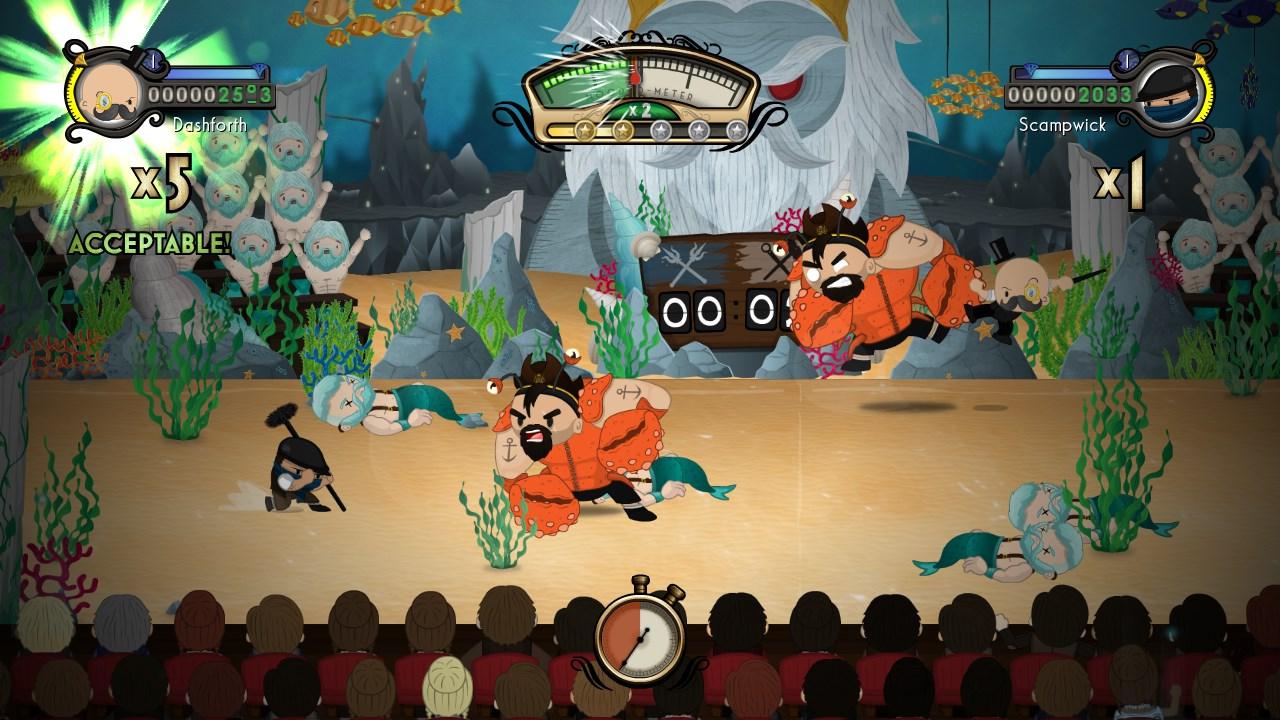 You'll be able to see many unique scenarios do to the game's setup
13. Paint the Town Red
Paint the Town Red gameplay
The pure creativity that Paint the Town Red offers is second to none, and it's a blast to try everything you can think of. Paint the Town Red is a voxel-based first person melee combat game. Being voxel-based means that every part of an enemy can be interacted with dynamically as you experience the combat.
Unlike a lot of the other games on this list, Paint the Town Red presents more of a beat 'em up sandbox that allows you to experience different unique scenarios each time you play. You have the four main scenarios to choose from, in addition to an Arena mode that brings its own unique challenges and features. The game also features a level editor and bosses with unique challenges and rewards. All of these features you can play in co-op with friends so bring them along for the mayhem.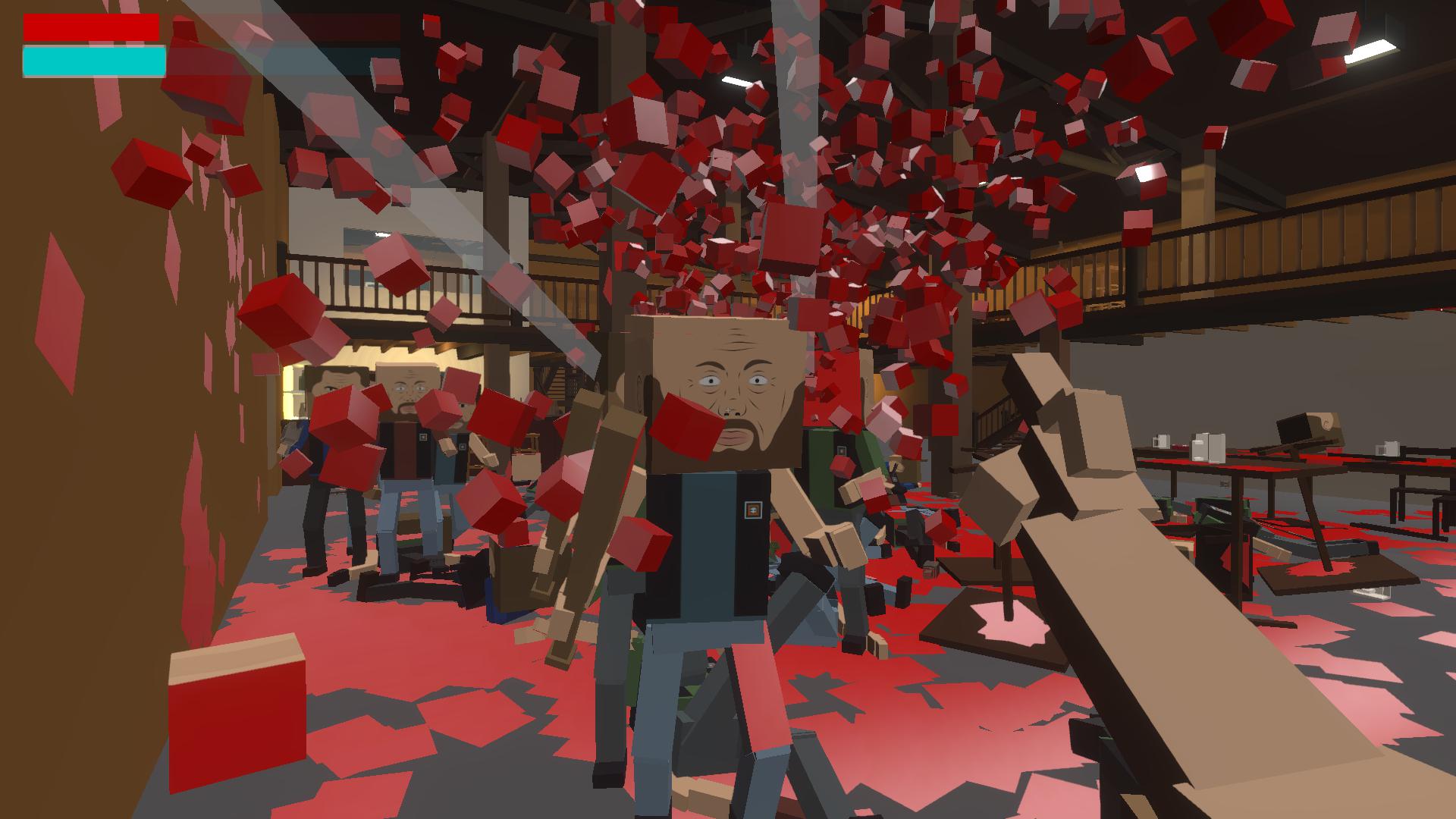 The voxel-based design allows for dynamic brutality like no other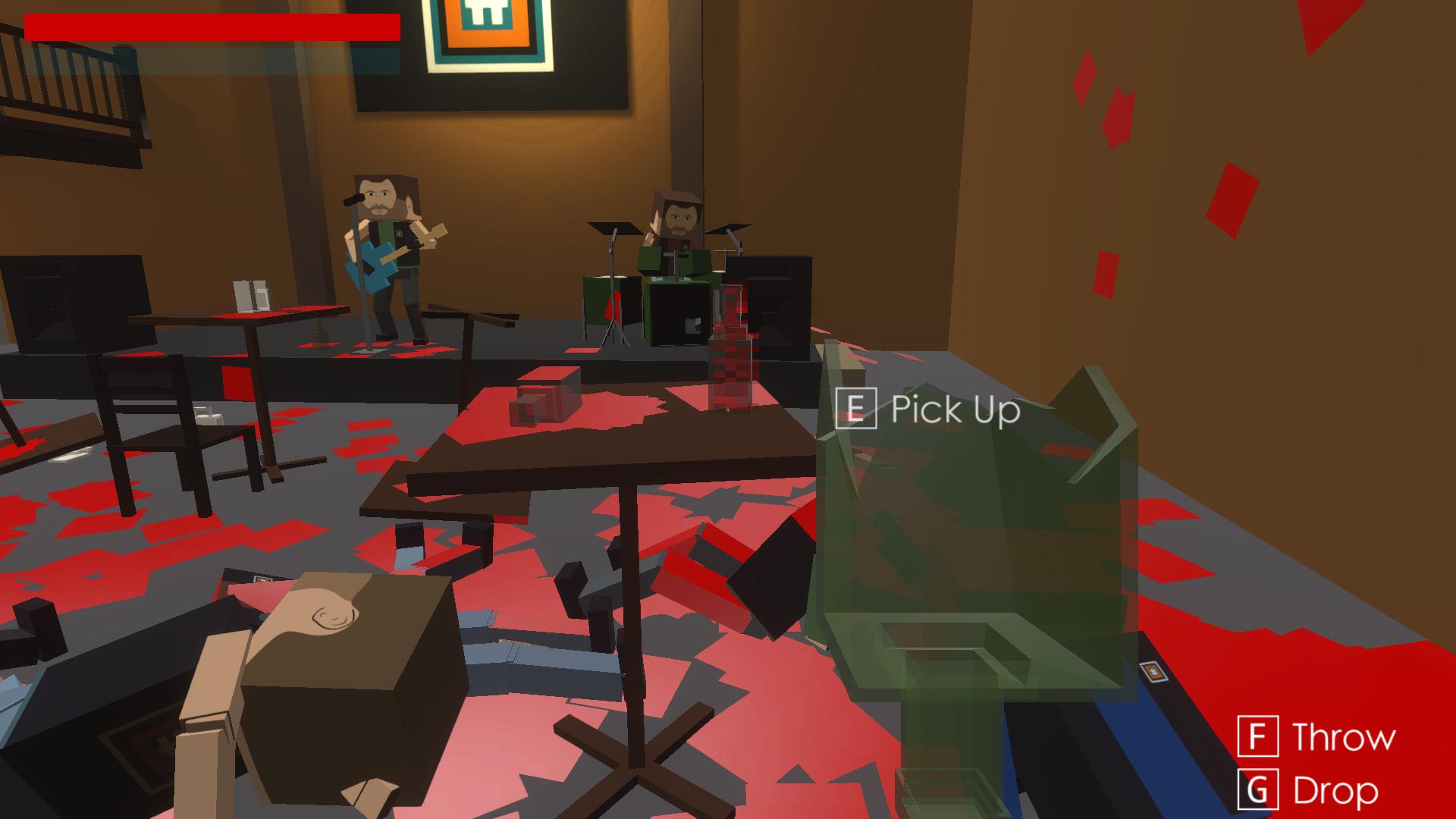 In addition to the hand to hand, you will also be able to pick up various weaponry
12. Crime Life: Gang Wars
Crime Life: Gang Wars gameplay
If you ever wanted to play as a gangster on the streets of a big city, then Crime Life: Gang Wars is the game for you. In Crime Life: Gang Wars you play as Tre, who is a resident of the an impoverished Hood district in the fictional Grand Central City as he makes his way to the top of one of the local gangs.
Crime Life intends to offer the experience of being a gangster and all that comes with it. During the game you wander around the streets of Grand Central City and engage in various gang-related activities. You'll engage in various scenarios of gang warfare all while attempting to earn money in less than moral means, such as mugging and burglary. The game attempts to combine the traditional elements of a beat 'em up in its combats and the large open world aspects of games such as Grand Theft Auto while taking you along the ride of the life of a gangster.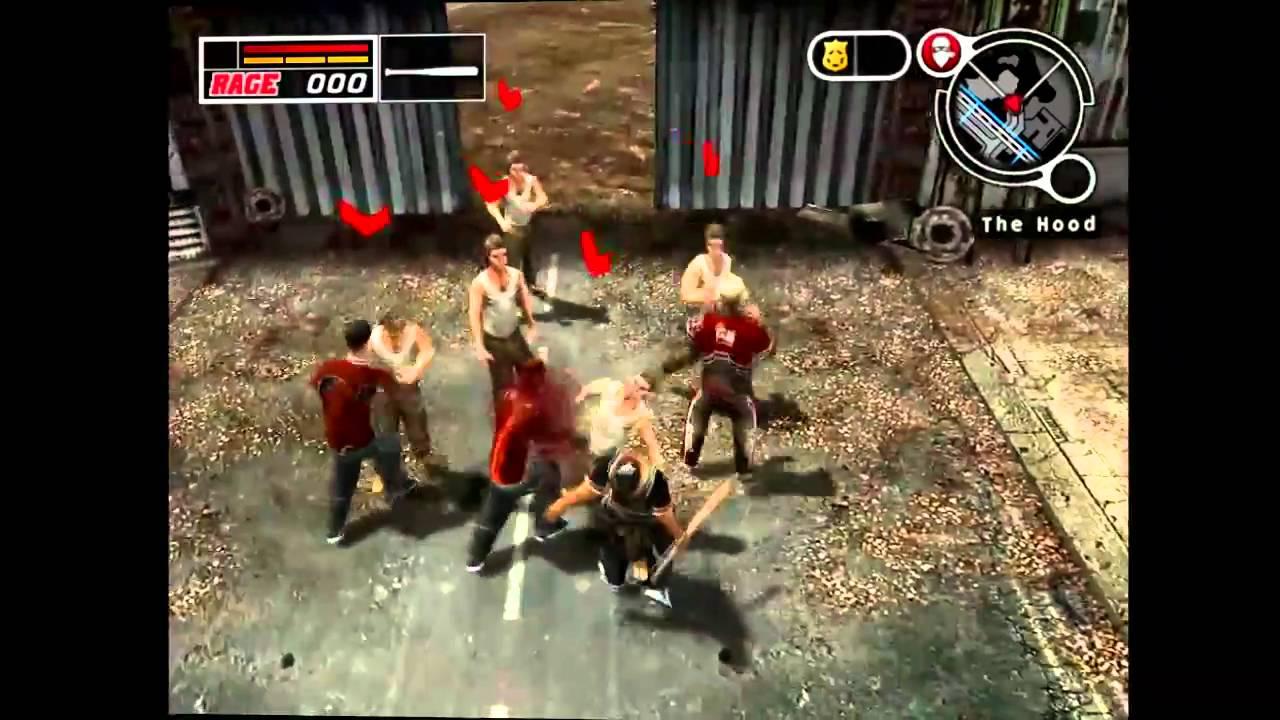 Throughout the game you'll get in large-scale gang fights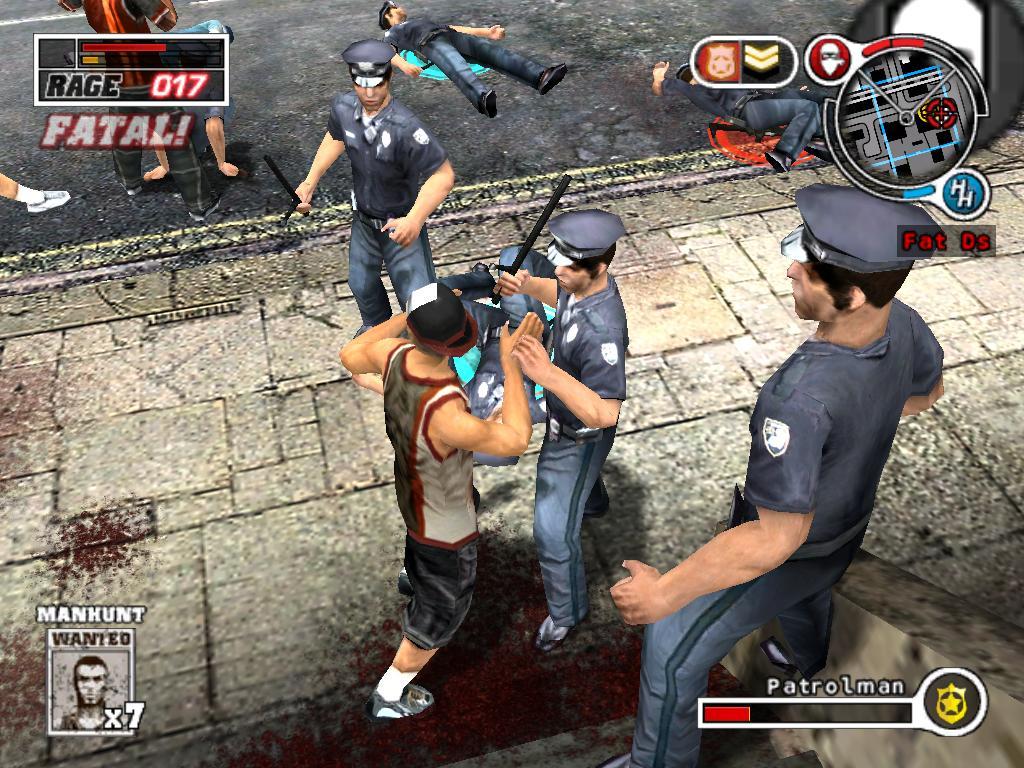 Being a gangster means you'll have to avoid interacting with the police as much as possible
11. Streets of Fury EX
Streets of Fury EX gameplay
Some people go around asking for more realistic graphics in their games, well Streets of Fury EX has possibly the most realistic I've seen going so far as to capture real actors for the in-game characters. Streets of Fury EX is a beat 'em up in the old school sense, but it brings to the table its unique presentation using real video of actors in place of 3D models or 2D sprites, which bring a charm to this game that allows it to stand out among the crowd.
While the game boasts an old-school style, the gameplay is quite deep with 17 unique playable characters all with fleshed out movesets. You can play through one of the several modes including two different story modes, a versus mode, challenge mode, and an endless survival mode. The game has the depth of a fighting game with its combat and the effort that has gone into it really shines through. You can bring friends along to either team up or fight each other for supremacy.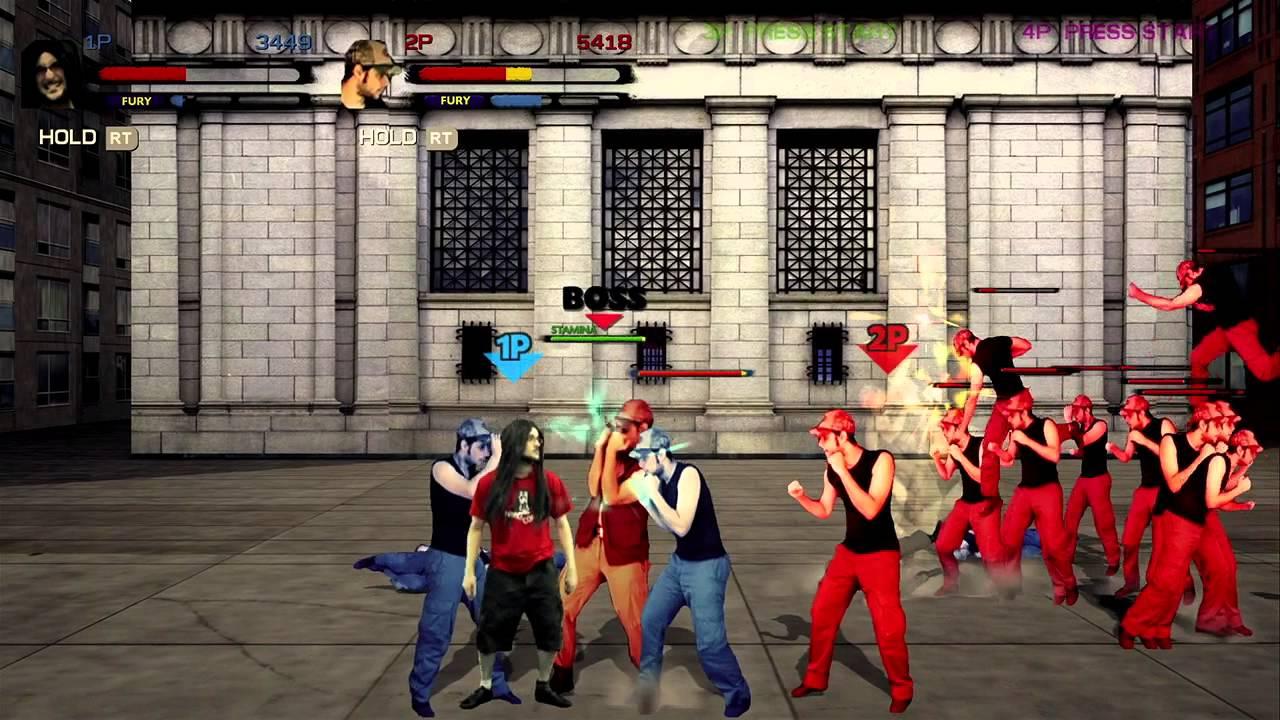 The game's graphics allow it to stand out in a crowded market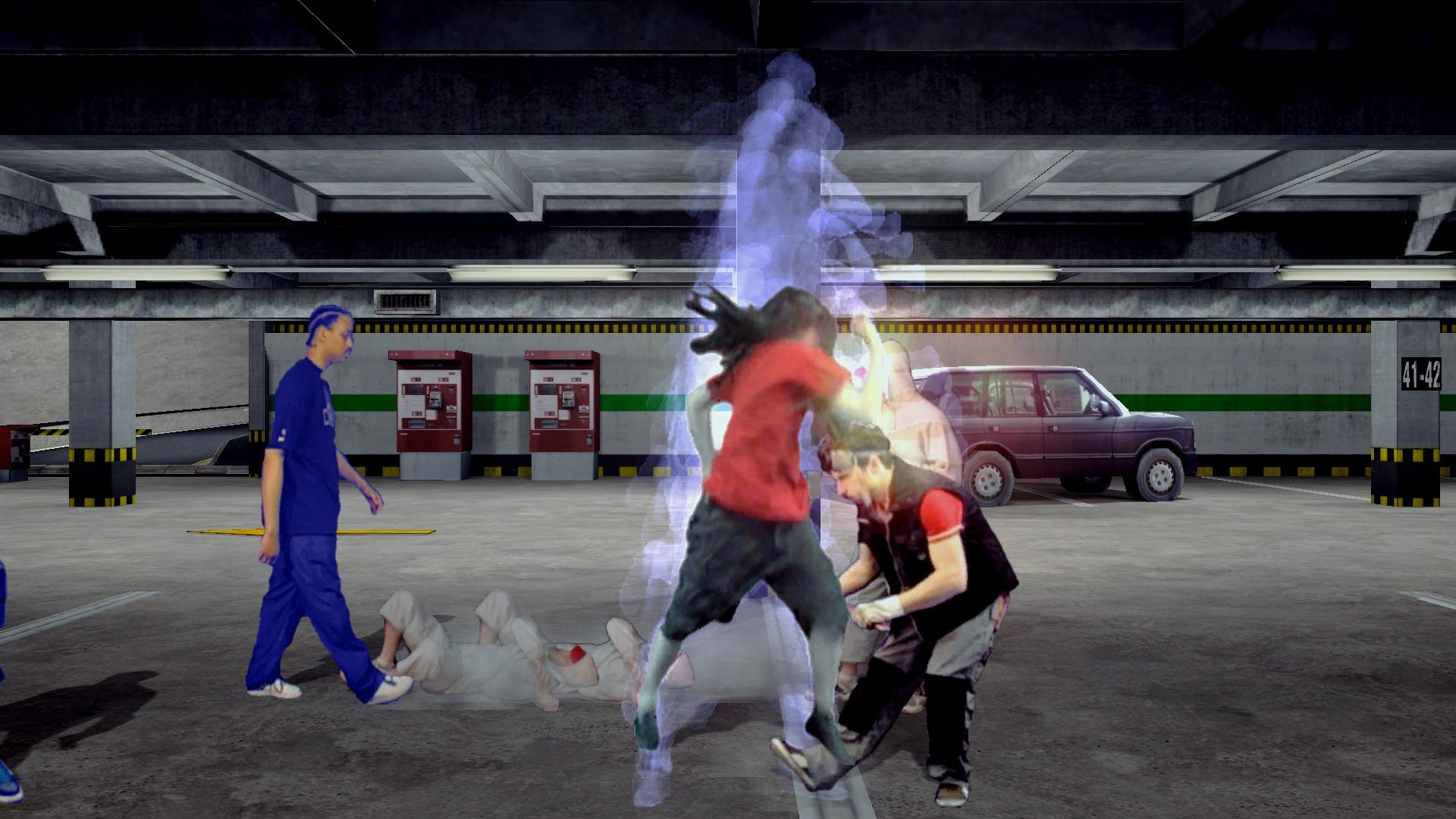 The game's in-depth combat system will keep you coming back for more and more
10. Kung Fu Strike - The Warrior's Rise
Kung Fu Strike gameplay
The classic Chinese kung fu movie is probably one of the most pure forms of action film, and Kung Fu Strike - The Warrior's Rise does an amazing job making you feel like you're playing through one. In Kung Fu Strike you play through a story mode inspired by classical Chinese stories of revenge and retribution in addition to an old-school arcade feel.
Kung Fu Strike features 28 stages each with their own encounters along the way. The game features items and abilities to enhance the already in-depth combat system. The free-flowing combat allows for a multitude of options and gorgeous combos as you make your way through the game either solo or with a friend. You can also jump into versus mode to show off your combos against a friend.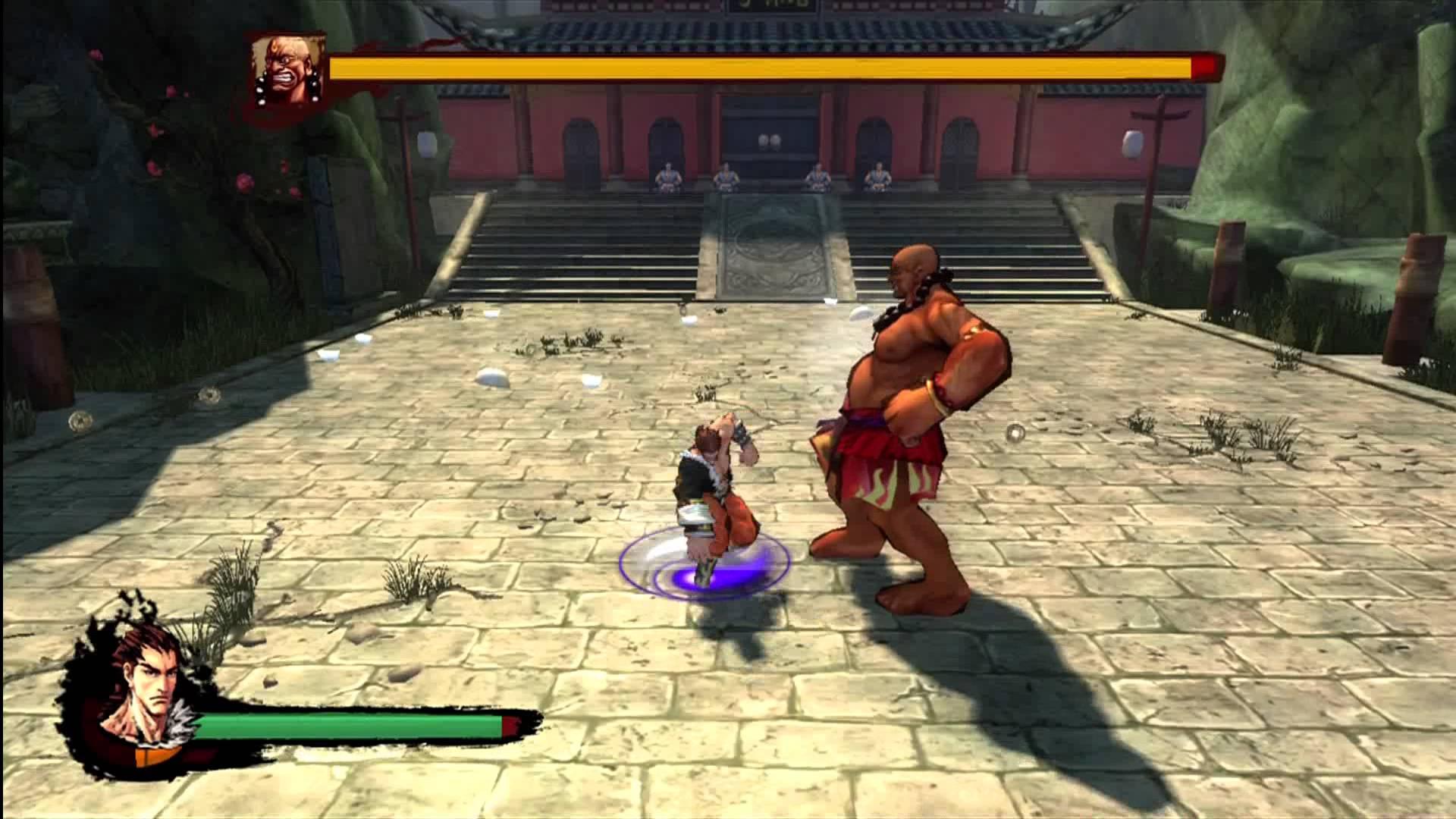 Kung Fu Strike features several boss fights as you make your way through the story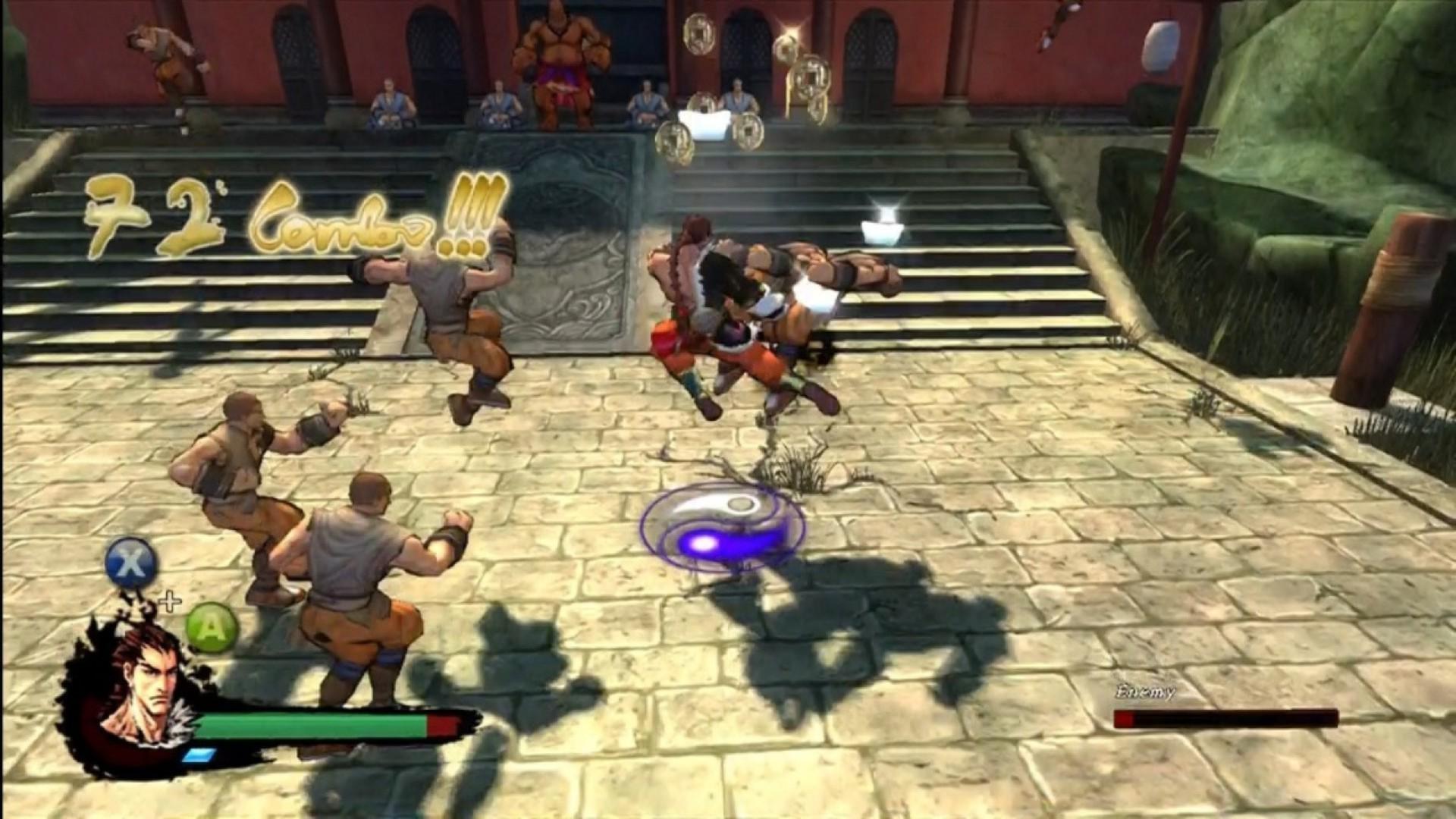 The combat system allows you to juggle enemies in the air for long lasting combos
9. Streets of Rage
Streets of Rage gameplay
When it comes to classic beat 'em up games there are few as iconic as the Sega Genesis classic: Streets of Rage. In Streets of Rage you play as one of three characters as you attempt to save your city from hordes of criminals attempting to take over.
Streets of Rage is possibly the epitome of old-school beat 'em up games and has all the features you'd expect from an old-school game of the genre. The three characters each have unique moves that they can perform as well as the shared moves between them. You can pick up various items and weapons to help you, as well as call in the police for an assist when you're in a jam. You can play through the entire game co-op and experience the classic game in its original glory.
Each character has unique special moves they can use a limited number of times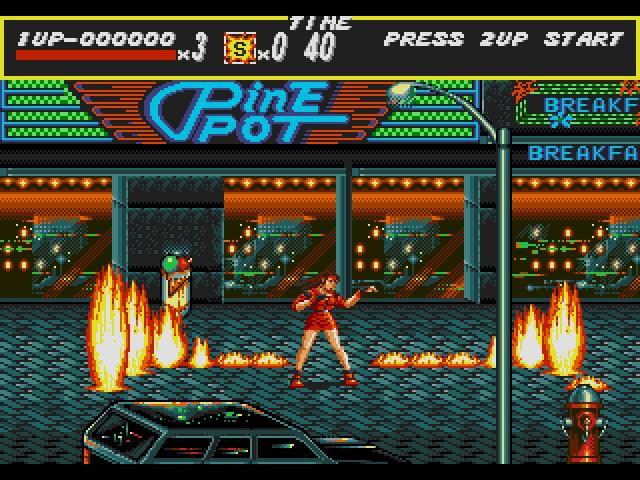 The first game allowed you to call in an assist from the police in order to clear the screen of enemies
8. Enslaved: Odyssey to the West
Enslaved: Odyssey to the West gameplay
While other games may have more robust combat, the performances, characters, and story of Enslaved: Odyssey to the West elevates it among its peers as a standout title. Enslaved sees you playing as the character Monkey in a post-apocalyptic recreation of the ancient Chinese story: Journey to the West. Featuring a performance from Andy Serkis, the acting and characters steal the show from the very beginning.
In Enslaved your character, Monkey, has a staff weapon that can be used in both close-range and far-range combat as you fight through multitudes of robotic enemies in the post-apocalyptic landscape. In addition to the staff, you can also pilot certain mechs in order to attack and in certain situations you can take advantage of Monkey's companion, Trip. The game also features platforming segments where you scale the ruins of long destroyed cities.
The main appeal of Enslave will be its narrative elements along with the performances, and these aspects more than make up for its somewhat simplistic combat.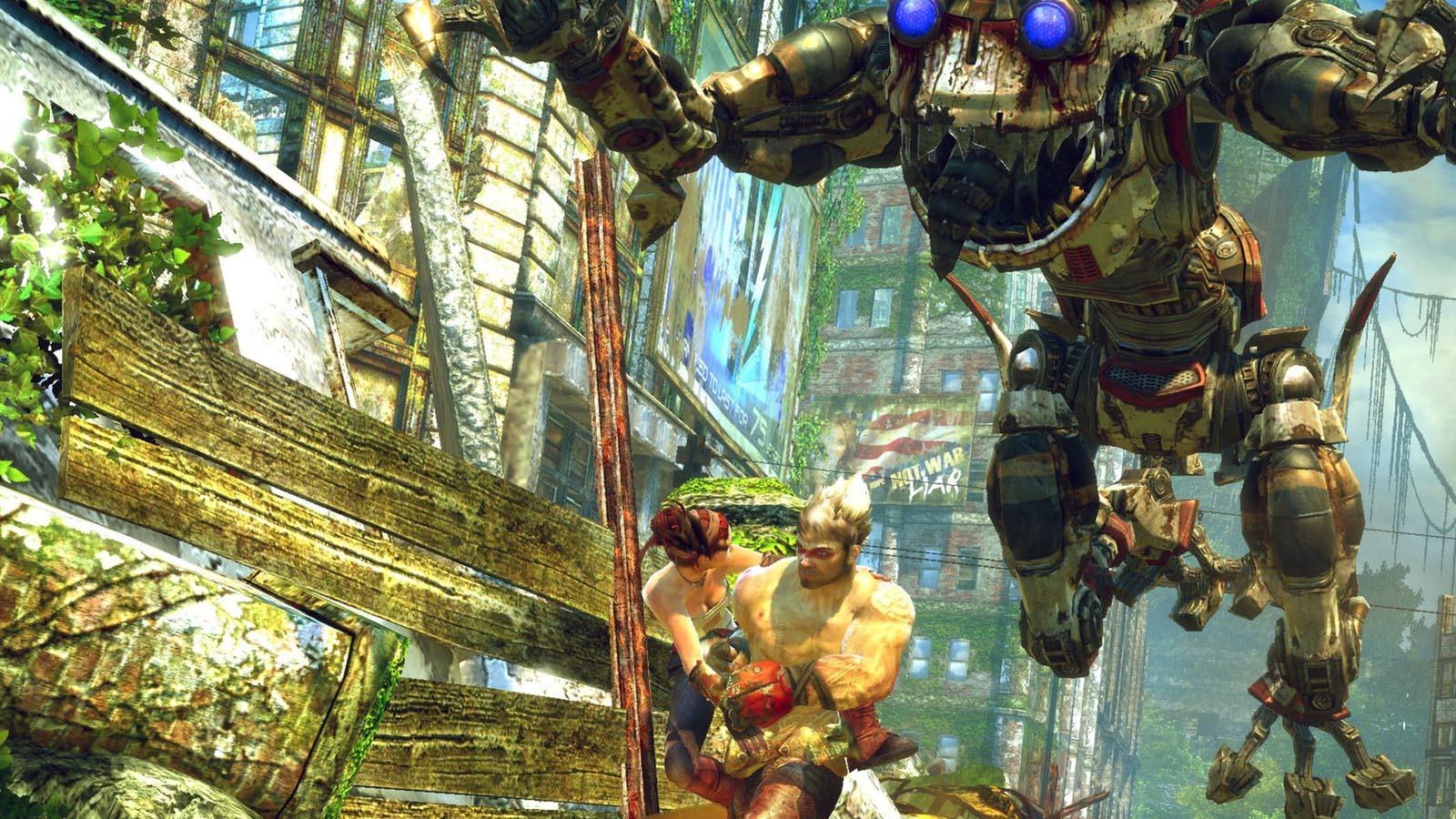 Enslaved features many cinematic set pieces throughout the story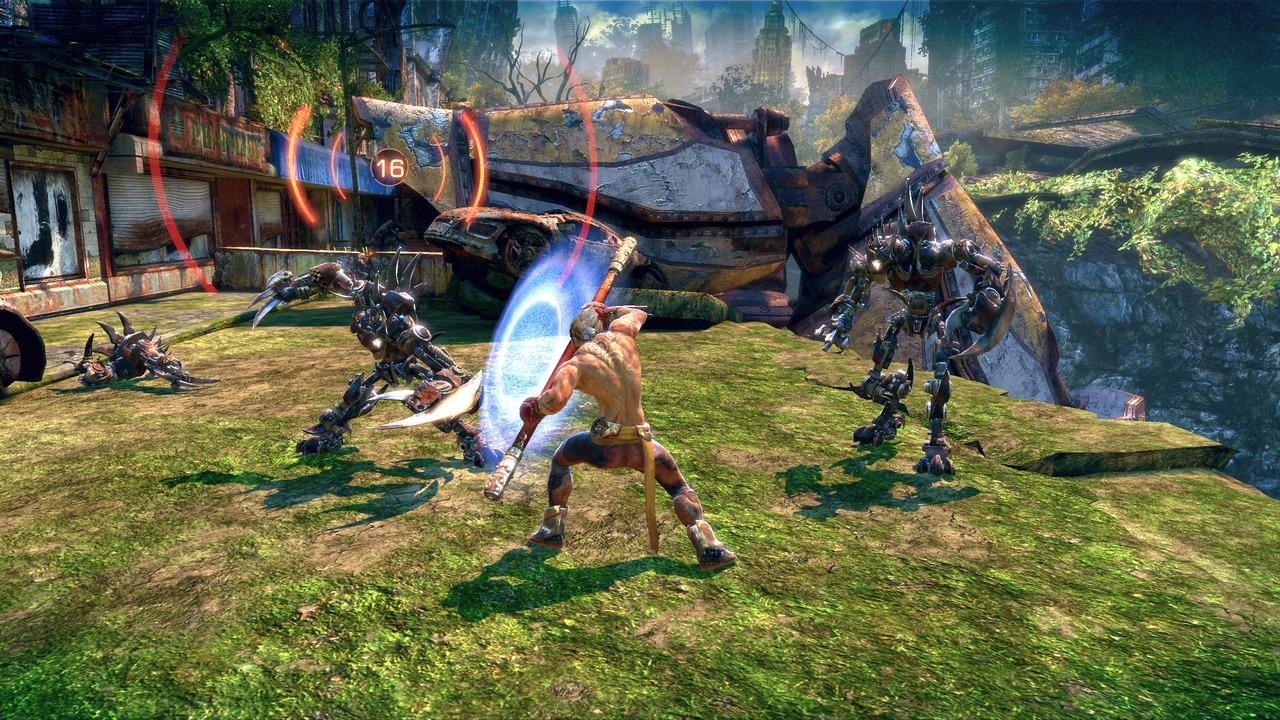 The combat is engaging enough to keep you thoroughly entertained between the story segments
7. Kung Fury: Street Rage
Kung Fury: Street Rage
Kung Fury the film did everything in its power to recreate a cheesy 80s action movie, so it only makes sense that a game based on that film is gives off all the same vibes. In Kung Fury: Street Rage you play as the eponymous Kung Fury as you attempt to save the streets of Miami from the evil Nazis.
In addition to Kung Fury the game also features three more unique characters that each have their own abilities and skills to be taken advantage of. Throughout the game you'll encounter several epic boss fights as you try to save the streets of Miami. The game also features voice acting from the original actors from the film for the true Kung Fury experience.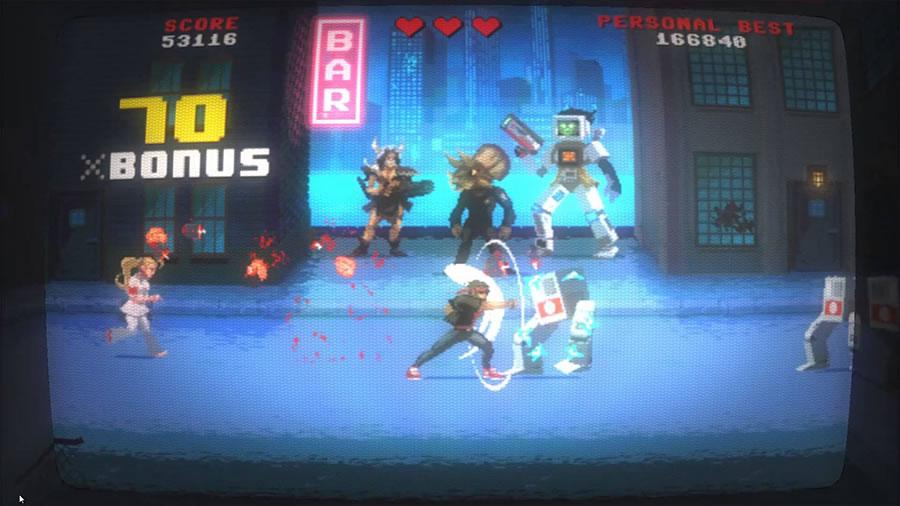 The game does a good job of making you feel like you're playing an older arcade game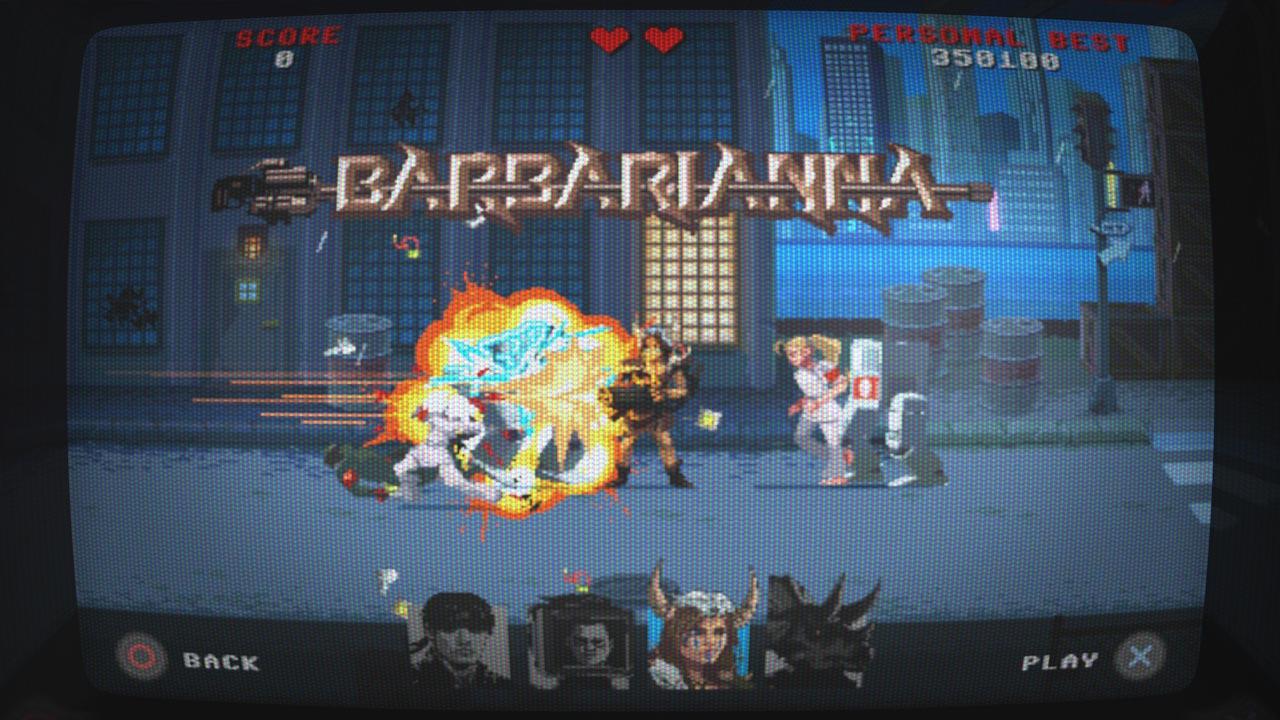 You can switch between the four characters anytime
6. The TakeOver
The TakeOver gameplay
Many games attempt to update the beat 'em up genre to a modern era, but The TakeOver probably does the best job at it I've seen. The TakeOver is a game that attempts to take the old school beat 'em up and inject new life into it by adding a unique and robust combat system.
In The TakeOver you can play as one of two characters, each with their own unique combos and traits. You'll fight your way through dozens of enemies as you progress through the game's various stages. You can also bring a friend along for the fun.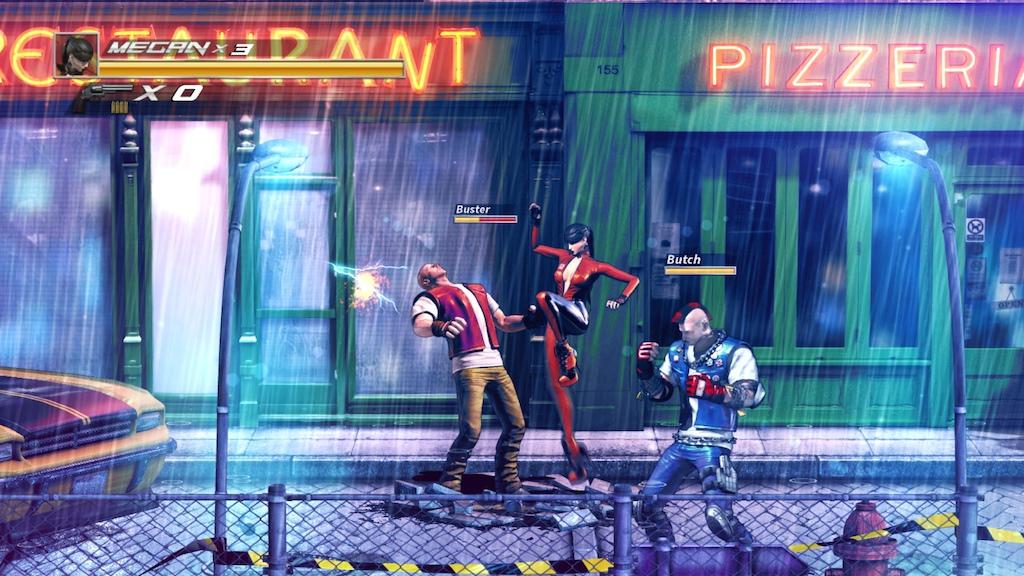 The TakeOver's two characters each bring their own moves to the table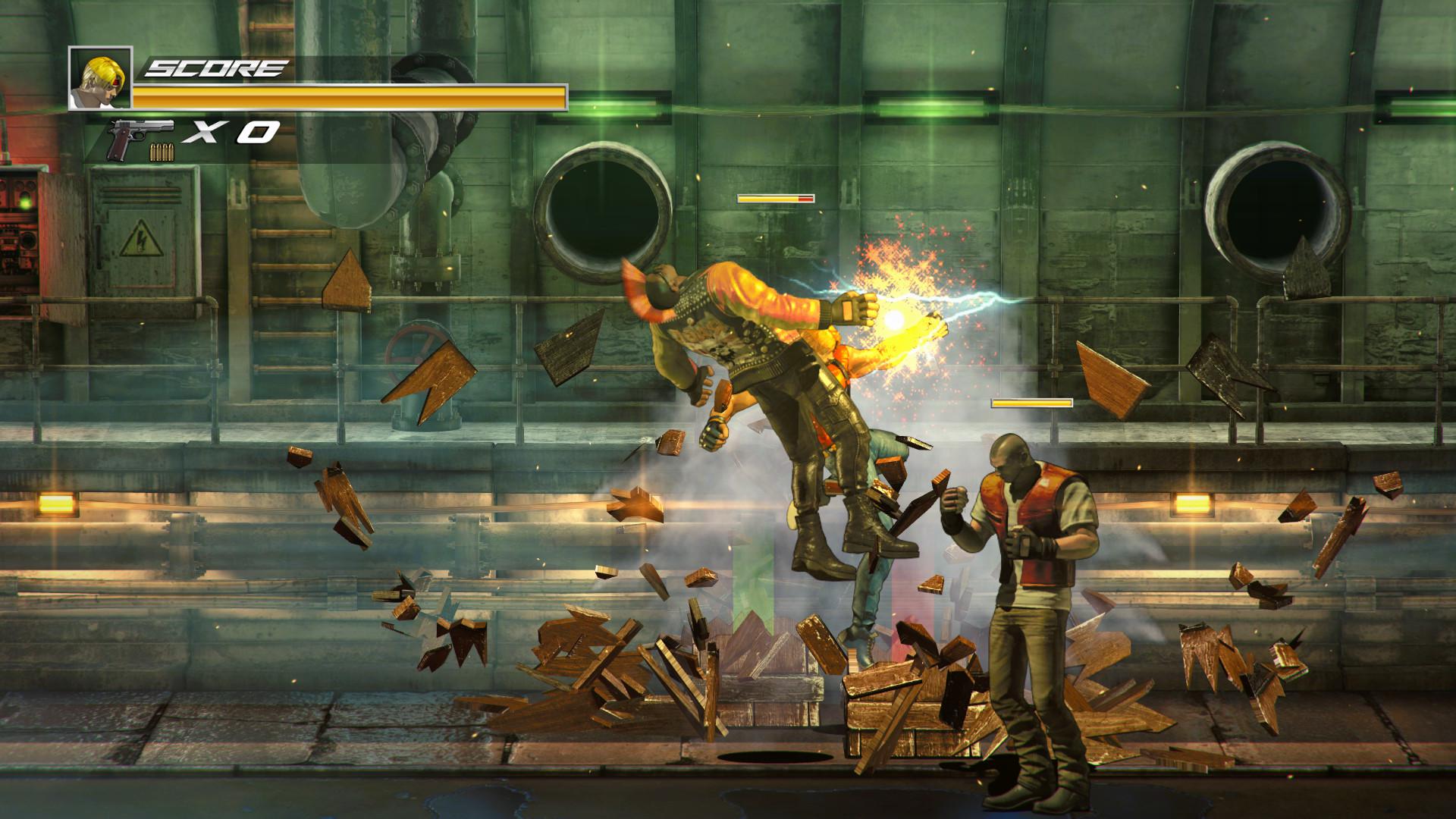 Bust your way through the mobs of enemies through the game's various locales
5. Remember Me
Remember Me gameplay
Remember Me is a game that feels like they deliberately tried to reinvent what the beat 'em up genre could be in the modern era, and it really shows through its gameplay. In Remember Me you play as Nilin as you make your way through various peoples' memories and remix them to your liking.
Remember Me feels like if the developers of Streets of Rage or Double Dragon had to make those same games but in the year 2013 and as a result it feels really fresh and innovative with its gameplay. Nilin has her built in generic moveset, but as you make your way through the game you are able to customize your combos and eventually make them wholly unique from what you started the game with. You can also activate special effects when you execute certain combos ranging from a boost in HP to increased damage.
The game also features a multitude of platforming segments to go through as well as unique memory remixing system that acts as the core setup of the game's narrative.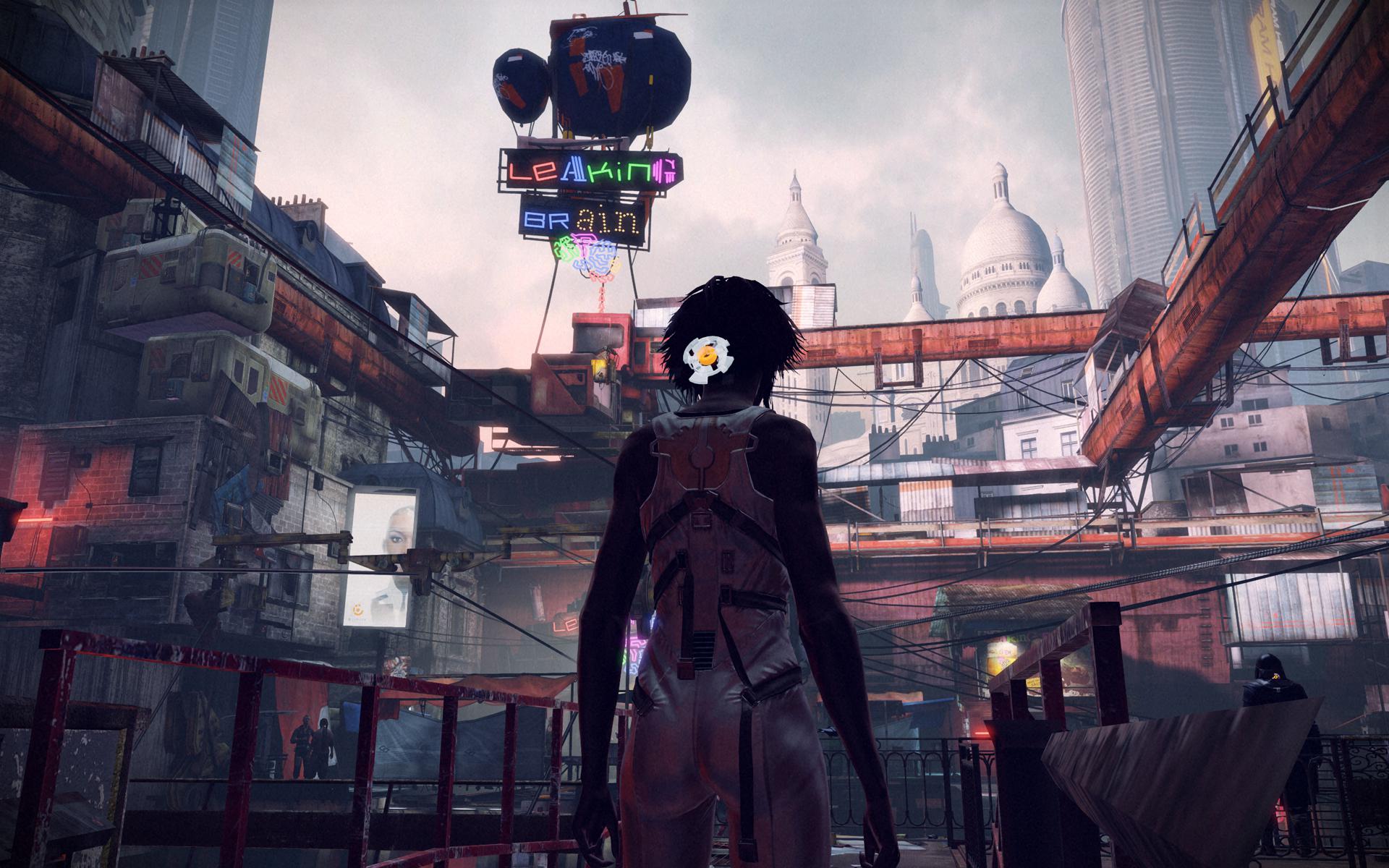 The game takes place in a somewhat dystopian future where people's memories can be accessed at will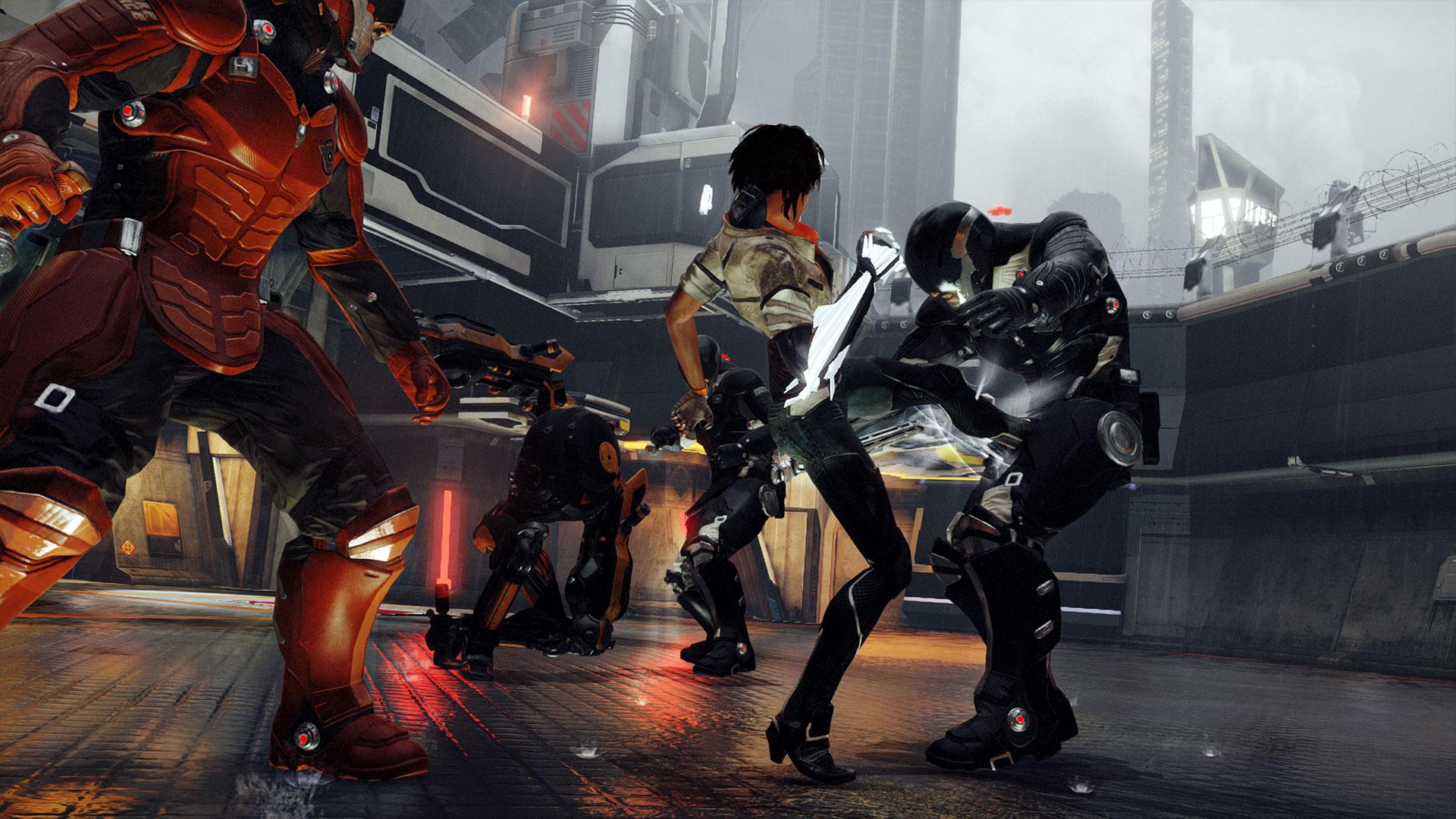 The game's various combat encounters will keep you engaged as you play through the game
4. Street Fighter 5
Street Fighter 5 gameplay
Street Fighter 5 manages to do the impossible and make a real impact on the longest running series in fighting games and manages to bring a lot of new things to the table. Street Fighter 5 is the latest is Capcom's long running fighting game franchise and with it brings a swath of new features, characters and modes along the way.
In Street Fighter 5 you can play as 31 characters right now, with even more coming on the horizon. The game features many unique mechanics for the franchise including the V-Trigger and V-Reversal systems. You can play the traditional versus mode online or offline, or you can make your way through arcade mode or survival mode. The game also features a cinematic story mode along with individual story modes for each character in the game so you'll never find yourself wanting for stuff to do as you play.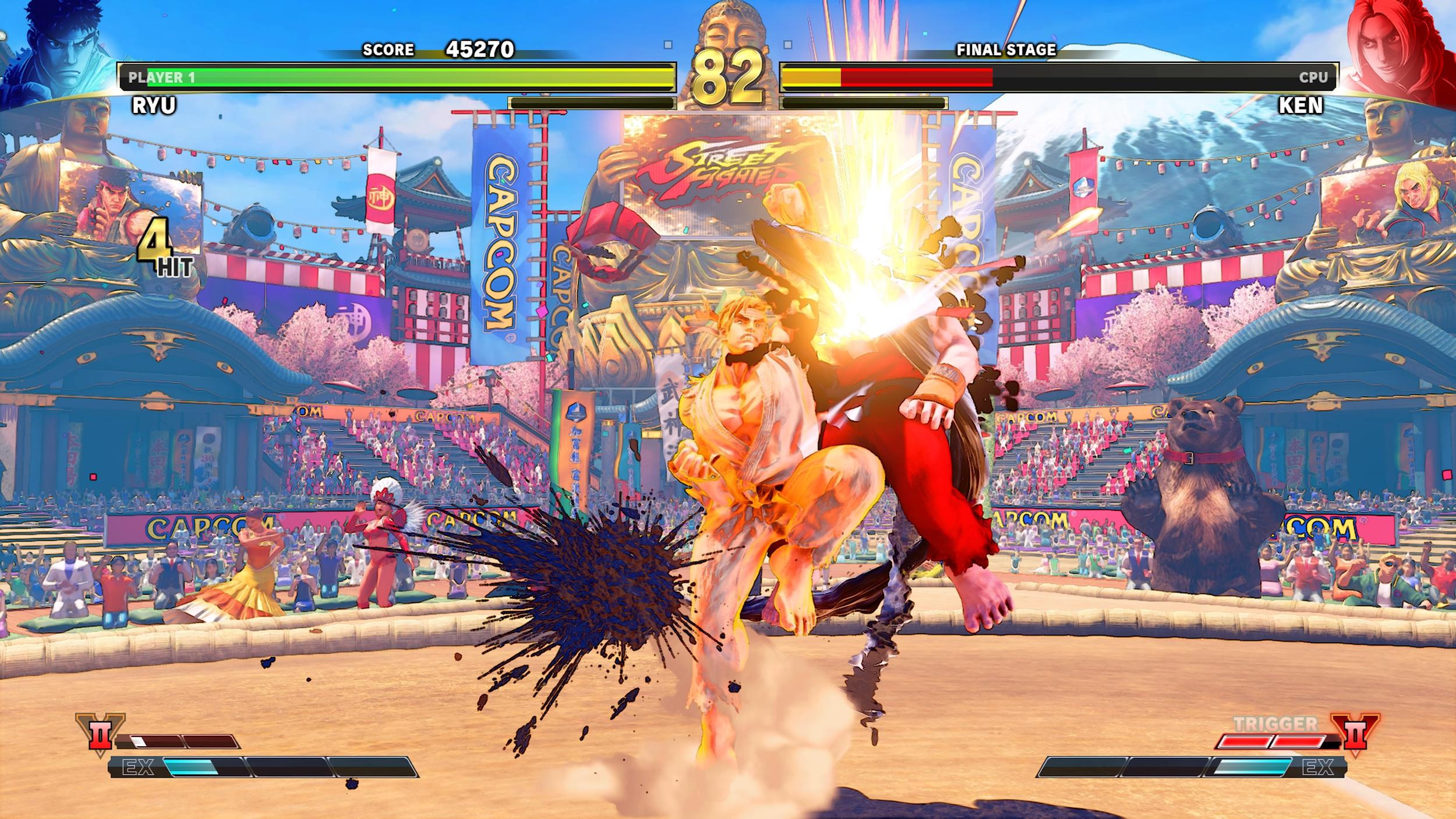 Street Fighter 5 contains all the classic Street Fighter action with a brand new coat of pain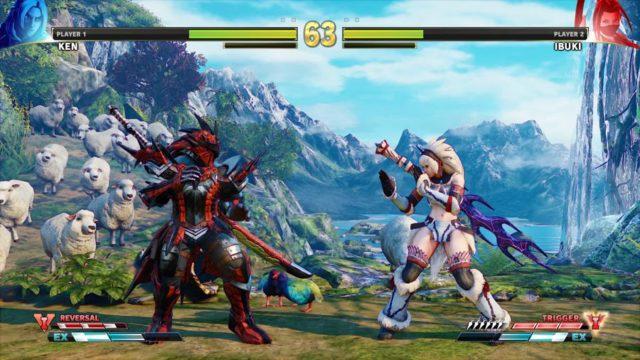 You can also acquire costumes for each character through in-game currency or DLC
3. Batman Arkham series
Batman: Arkham Knight gameplay
Batman: Arkham Asylum redefined the modern beat 'em up and it's influence continued to be felt with the rest of the series. The Arkham series sees you playing as Batman as he takes down various enemies from his many different comics. All three games were revolutionary and each of them brought something unique among the competition.
The main appeal of the Arkham games is the way it handles combat which is a smooth free-flowing system that allows you switch between different enemies quickly and easily. On top of the graceful combat you also have different detective-like abilities in order for you to solve puzzles to either progress or earn various rewards, typically from Batman's long-time foe: The Riddler. On top of these already deep mechanics, the series also has many heavy stealth elements as well as three incredible stories to play through and immerse yourself with.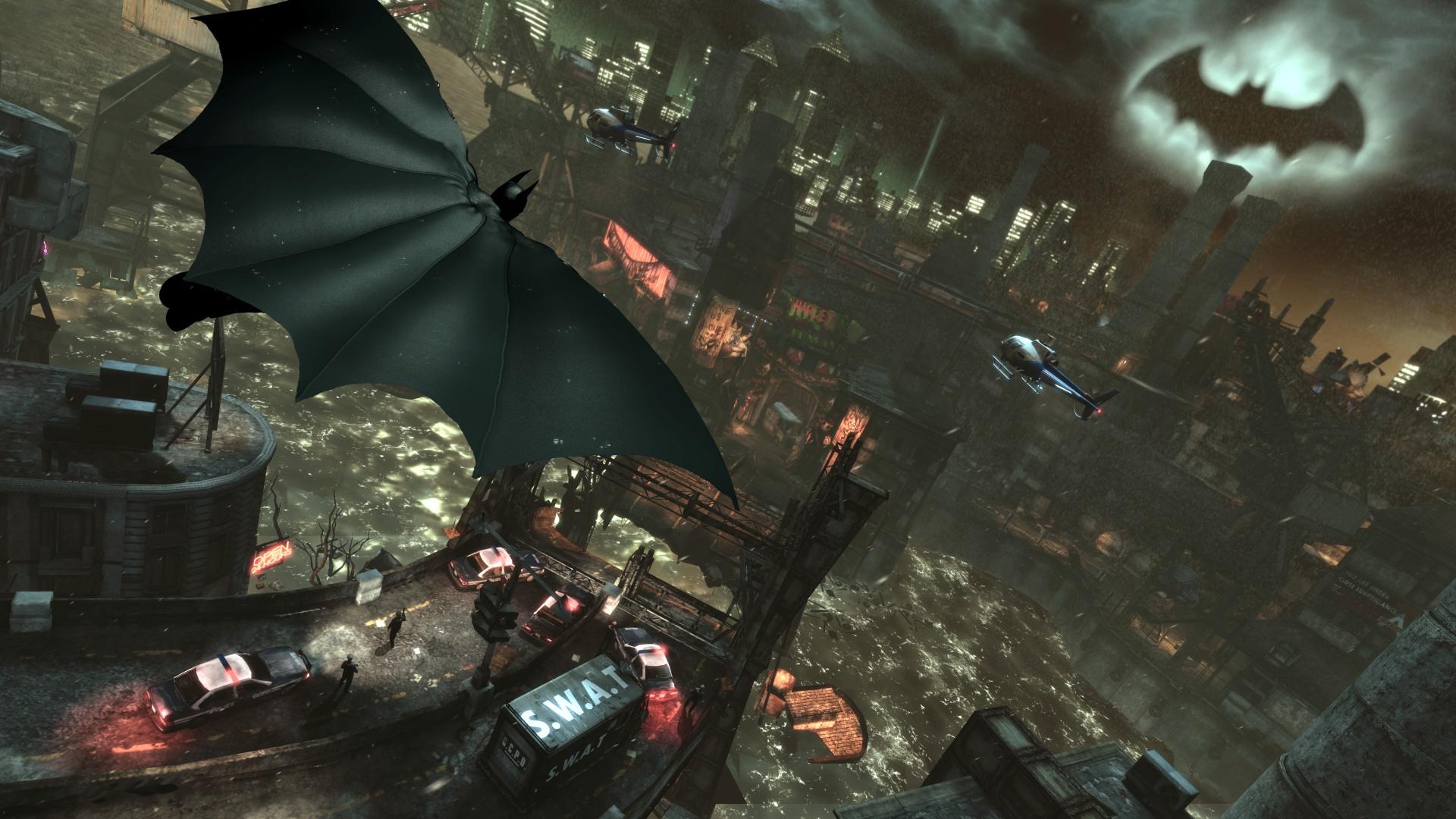 Being able to glide around with Batman's cape is a key feature of the series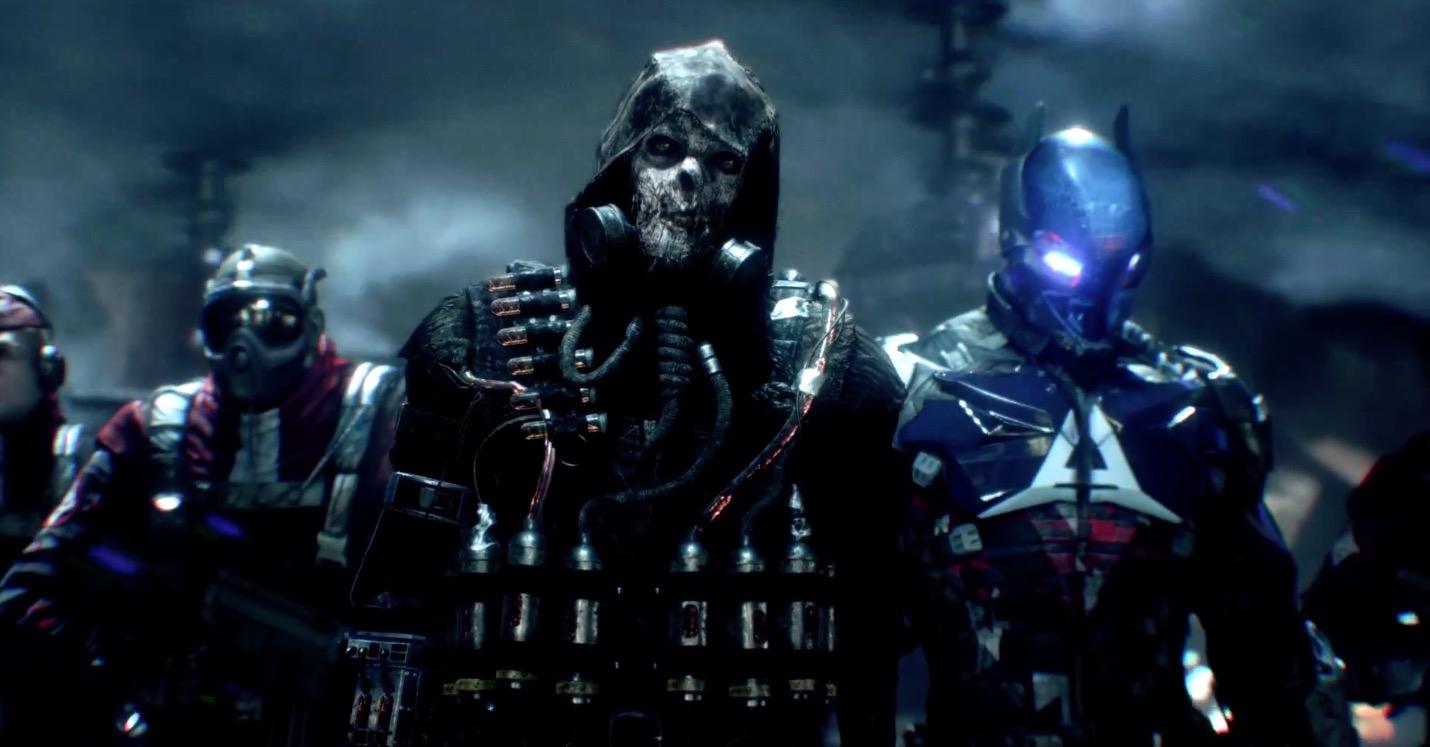 The games feature many of Batman's classic villains, along with a few new ones thrown in along the way
2. Zeno Clash
Zeno Clash gameplay
There aren't many games that attempt to make you feel like a real martial artist, but Zeno Clash manages to somehow do that. Zeno Clash's main appeal is its in-depth combat that attempts to make the player feel a real thrill when pulling off various martial arts techniques.
Zeno Clash is a story-driven game where you visit various locations throughout the fictional world of Zenozoik and face various enemies on your encounters. The combat is the primary appeal of the game, and when you play through the combat sequences of the game everything just comes into focus. You can weave in and out of range, while counter-attacking and putting in small jabs here and there, and it somehow manages to truly engross you. While the primary focus is on hand to hand combat, you can also pick up various weapons throughout the world to give you an edge.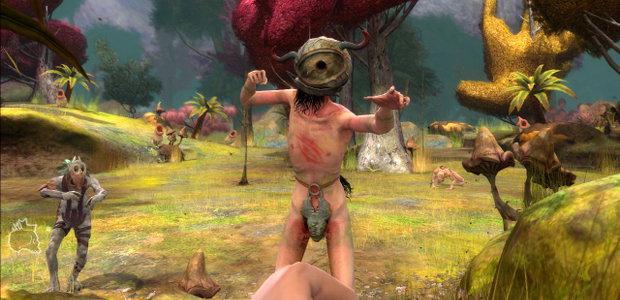 The look of the world of Zeno Clash is very unique and feels truly lived in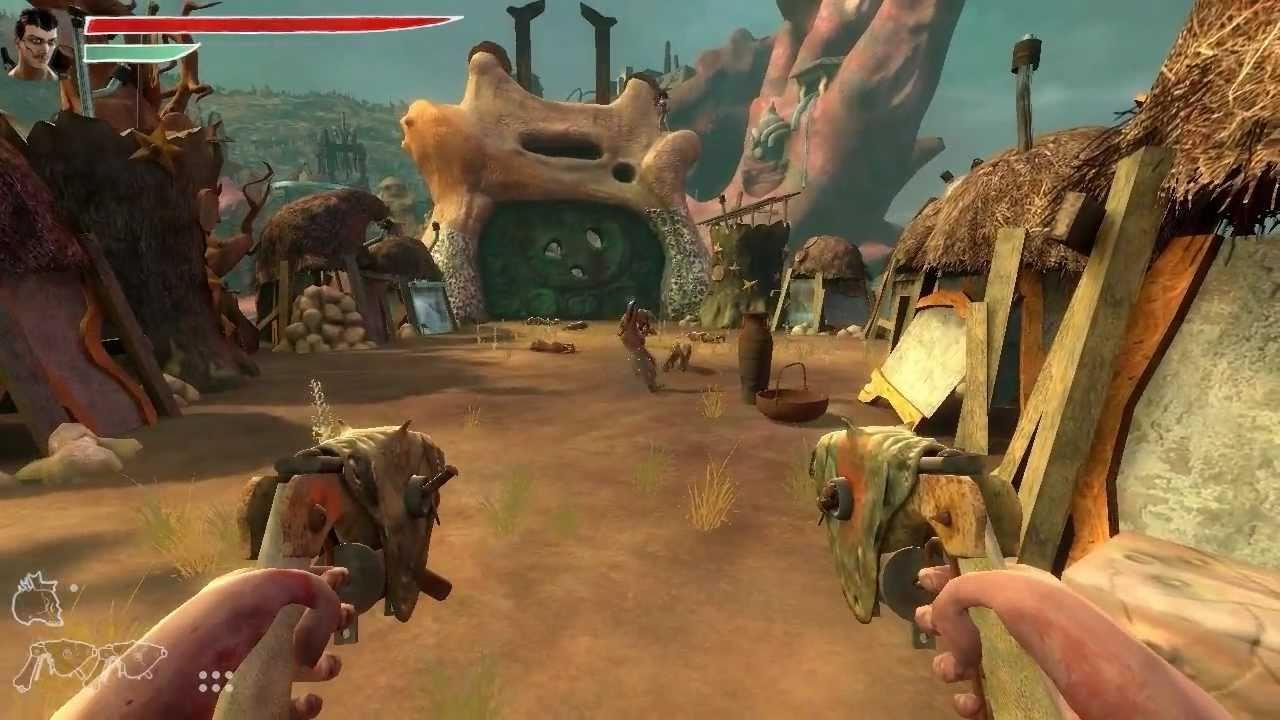 Grab some weapons to give yourself an edge over your unarmed enemies
1. Sleeping Dogs
Sleeping Dogs gameplay
So what could possibly top all the other games on this list, you may ask? Well how about one that somehow manages to get to the core of what makes a beat 'em up while also innovating on the genre and bringing an engaging a fresh story that will keep you guessing the whole way. Sleeping Dogs is a truly incredible game that stands as the pinnacle of the beat 'em up genre and is a title you shouldn't miss out on.
In Sleeping Dogs you play as Wei Shen as you explore the streets of Hong Kong and take down the Chinese mafia from the inside. The game features an open world where you can interact with many objects and locations while gaining progress with either the police or the Triad. One of the big appeals of Sleeping Dogs is the combat which somehow manages to innovate on the already innovative Batman: Arkham series combat. You easily flow from enemy to enemy and never feel like any input goes unread which makes for a truly satisfying experience.
In addition to the fun open world and invigorating combat, the game also features a great and unique story with a fresh and unique perspective on the criminal world. The game's performances also propel it among many of the other beat 'em ups with heavy story modes and makes Sleeping Dogs truly stand above all its contemporaries as the top dog of the beat 'em up genre.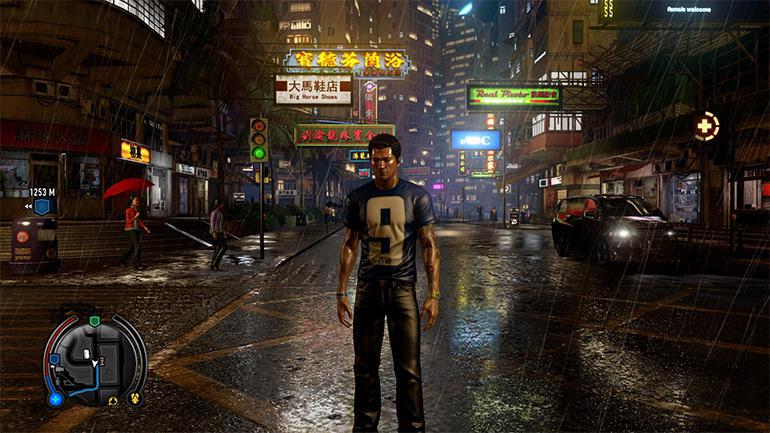 The game's world is absolutely stunning to look at and every detail feels real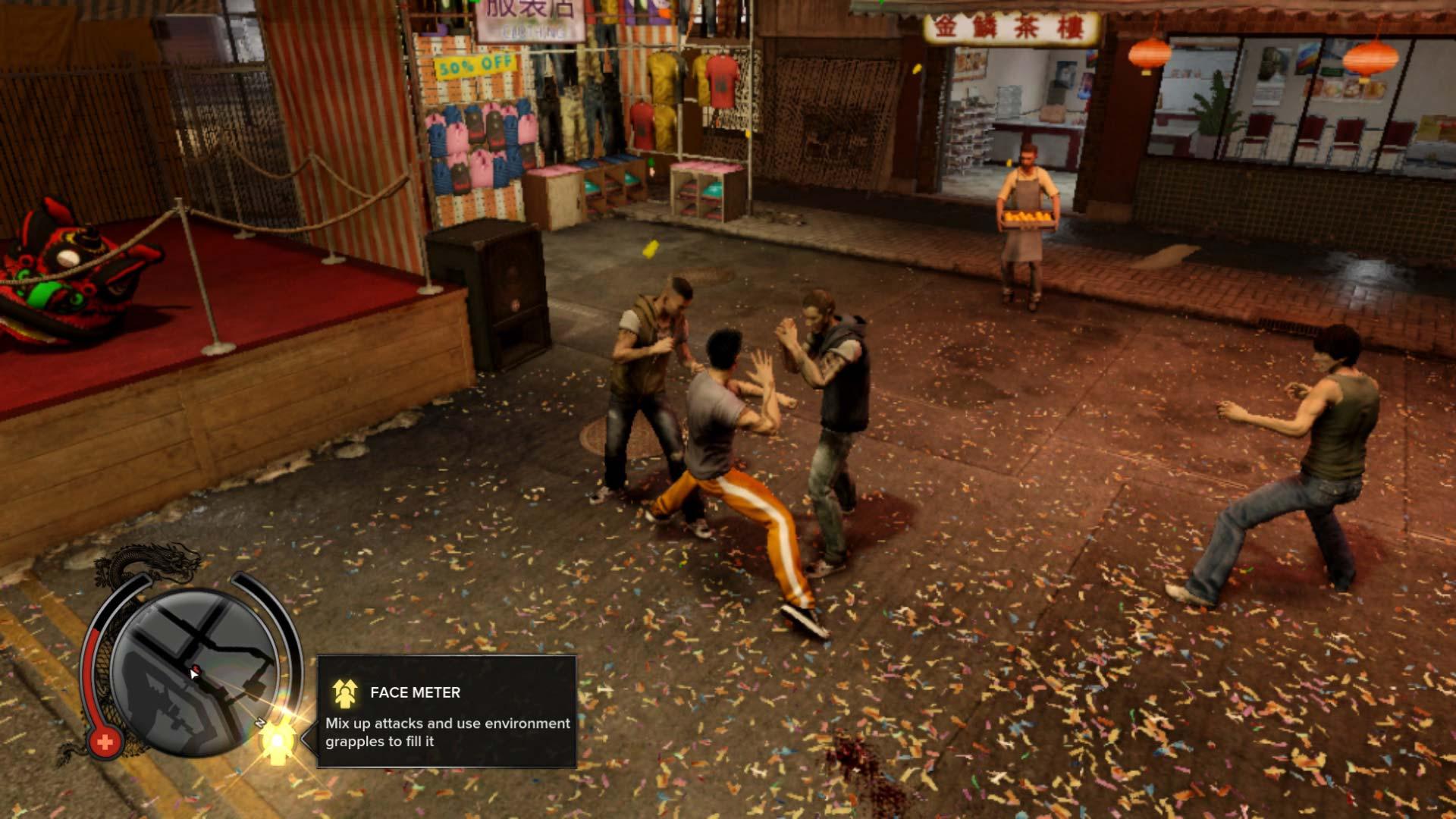 The combat manages to keep the player engaged at every moment
You may also be interested in:
Image Gallery