Planet Coaster And 400,000 Copies: The Community Behind This Thrill Ride Of A Simulator
Updated: 16 Jun 2017 1:48 am
Planet Coaster puts players right in the action of a theme park simulator not experiences since 2004's Roller Coaster Tycoon 3
A Foundation Built By Players
Watch the video below and if you still need a minute to process that what you saw wasn't from the minds of Imagineers at Disneyland but community members of Planet Coaster, I'm right there with you.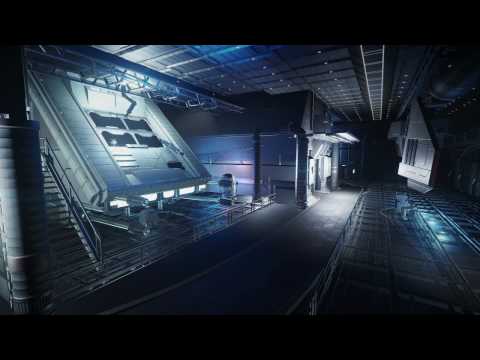 [Release] Star Wars - Death Star Strike - Planet Coaster - Workshop 
With its release in November of 2016 from developer Frontier, Planet Coaster quickly launched itself upwards on Steam and Twitch with both sales and streams. At 400K copies sold in its first month through the Valve created marketplace, In less than 2 months, the game sits in the history books as one of Steam's top 100 games of 2016 and broke the $2 million mark for revenue in April of 2017. 
While the game itself is the tried and true successor to Roller Coaster Tycoon 3 that fans have been waiting over a decade for, it's the one decision of support from the Steam Workshop that has pushed Planet Coaster higher than any other theme park simulator before it.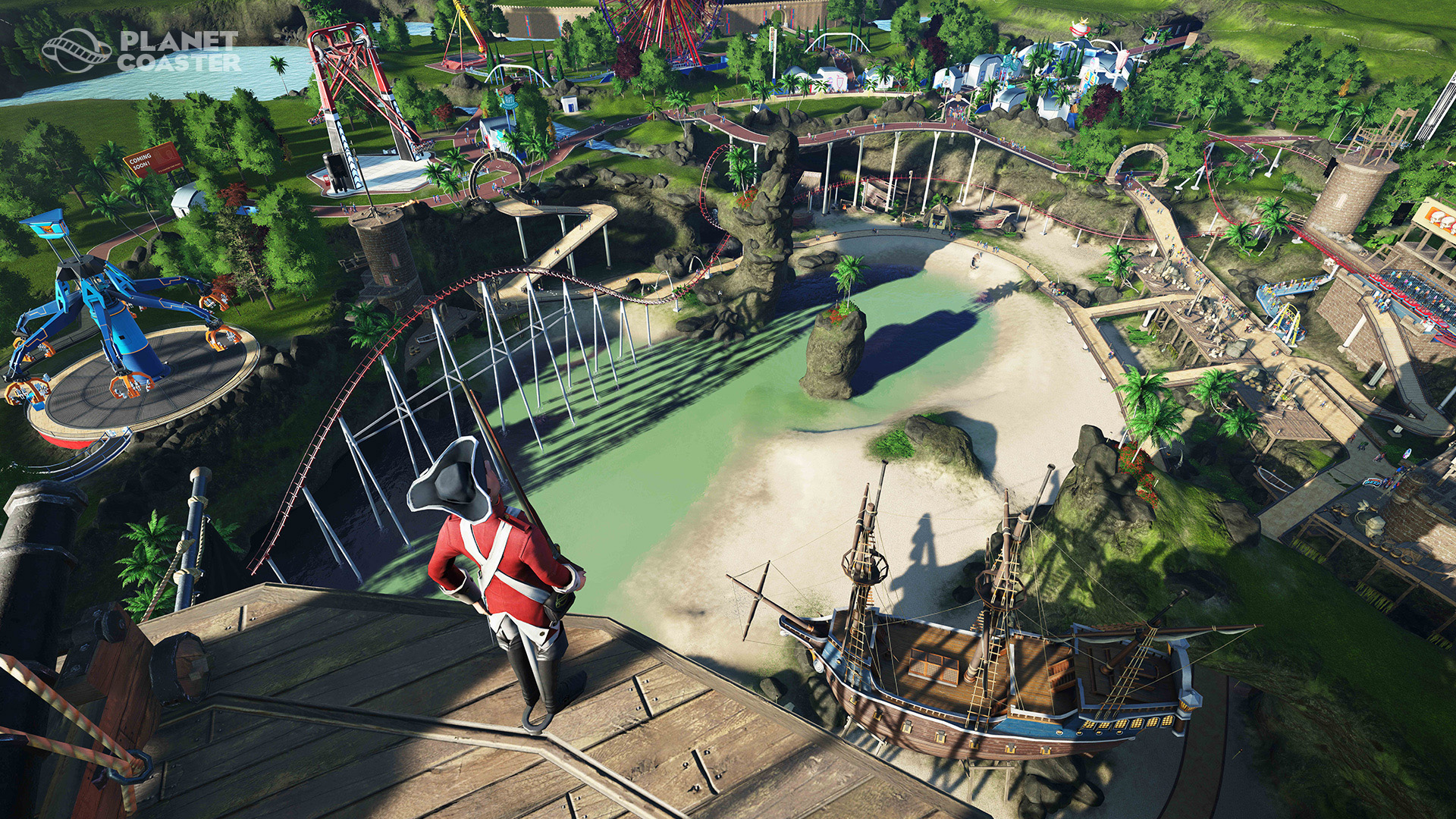 With the assets developed by Frontier, the sandbox of what players could do with them was just the tip of the iceberg.
A Thrill-Seeking Community
With the available assets and deep development tools given by Frontier to its player base, imaginations have soared. With hundreds and hundreds of thousands of created pieces available in the Steam Workshop, Planet Coaster has found itself in an unending stream of free content since its launch.
While there are almost too many user-submitted creations to go through, the Workshop some of the most popular and highest rated. Many of these rides, blueprints, scenery bits and the like, are a quick click and download away from anyone who owns a copy of the game.
Some of these creations, like the one featured in the video above, require a staggering amount of time and effort while Frontier has also made it simple for anyone to get a handle on the design tools. In minutes, I had created and saved for future use my very own custom, sci-fi themed drink stall without needed any kind of over complicated tutorial or knowledge.
With the amount of user-created content that found its way online for Roller Coaster Tycoon 3 that didn't even support mods or a Steam Workshop, it was a clear choice from the get-go for the developers to put these tools in the hands of players -and boy, did it work out.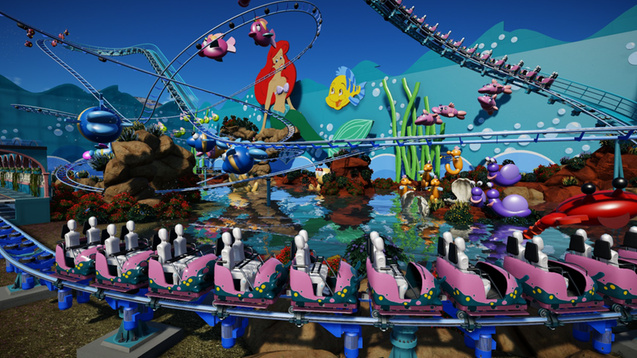 .
A completely user-generated Little Mermaid themed ride called "Under the Sea" available for free on the Steam Workshop. 
Why Frontier Can Sit Back and Eat the Fruits of their Labors
While the developers gave Planet Coaster's players the tools necessary to design their own everything in the game, they also took some weight off of their own shoulders. Still pushing their own updates such as the "Winter Update" in Decemeber, the self-sustaining economy of content is one that went off perfectly. Because of this, Frontier won't have the burden over keeping their players too over-entertained because the passionate community has helped built the game from the ground up and isn't going anywhere any time soon.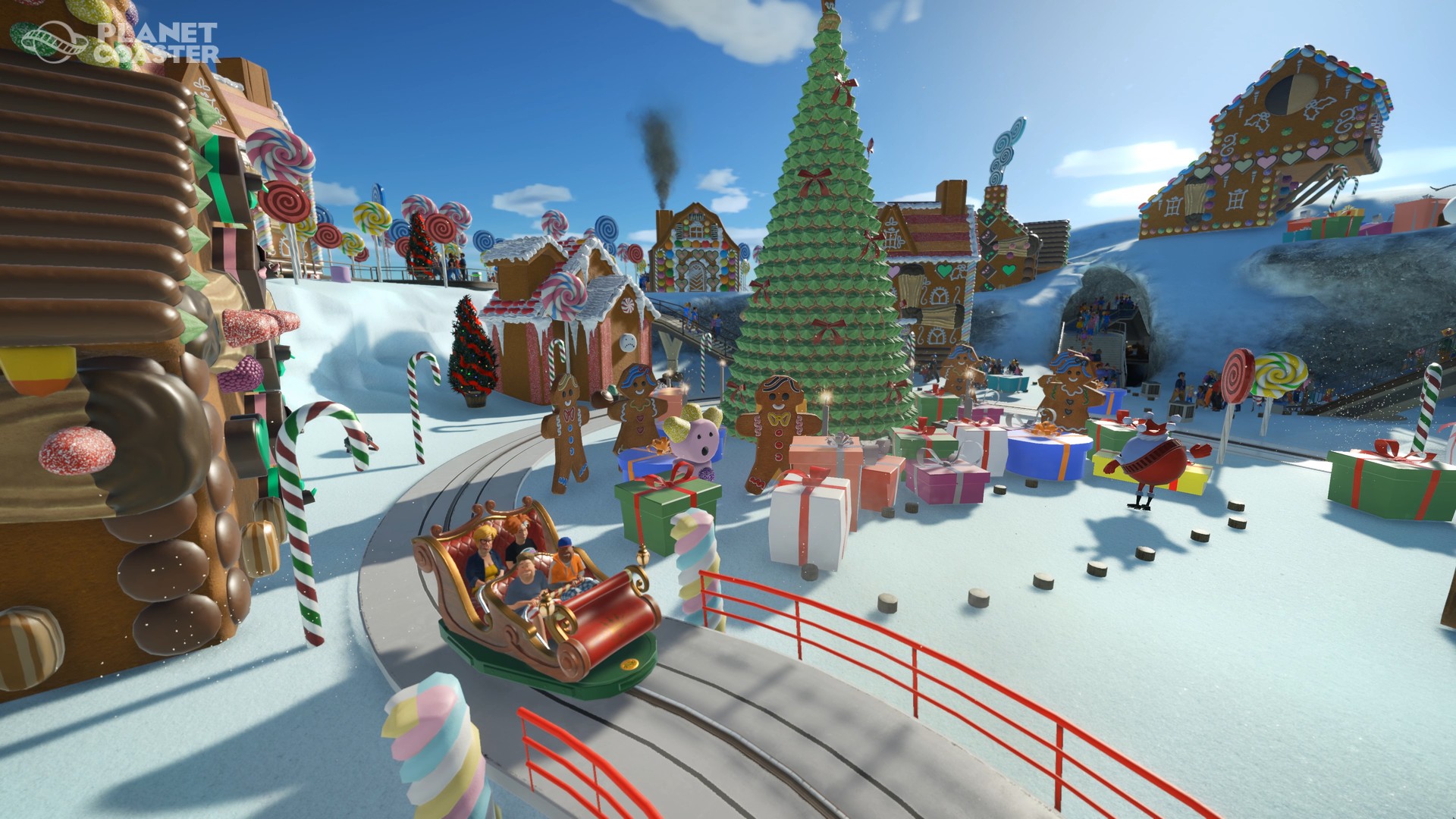 The Winter Update that brought with it limited, holiday themed content which only fueled the fire for more designs from the community.
You may also be interested in:
11 Best Tycoon Games to Play in 2017
Is Steam Early-Access a Good Idea?
Roller Coaster Tycoon World Gameplay: 10 Interesting Facts About This Awesome Game