[Top 5] Zombie Games with Cars (Ranked Fun to Most Fun)
Updated: 28 Jun 2022 10:46 pm
Best Zombie Games with Cars.
[Top 5] Zombie Games with Cars (Ranked Fun to Most Fun)

Zombie Outbreak
Zombie games are undoubtedly the most popular and fun among many genres of games, and therefore we find huge investment in them by great companies. Capcom has invested in the "Resident Evil" franchise, Valve in "Left 4 Dead", Sony in "The Last of Us", Microsoft in "State of Decay", and many others.
Zombie games drive adrenaline in your body, but what if they have cars that you could use to move between these dark and desolated worlds. Today we are going to talk about the best zombie games with cars.
5. Zombie Hill Racing 
Available On: Android, IOS, PS4, PS5, Xbox One, Xbox Series S/X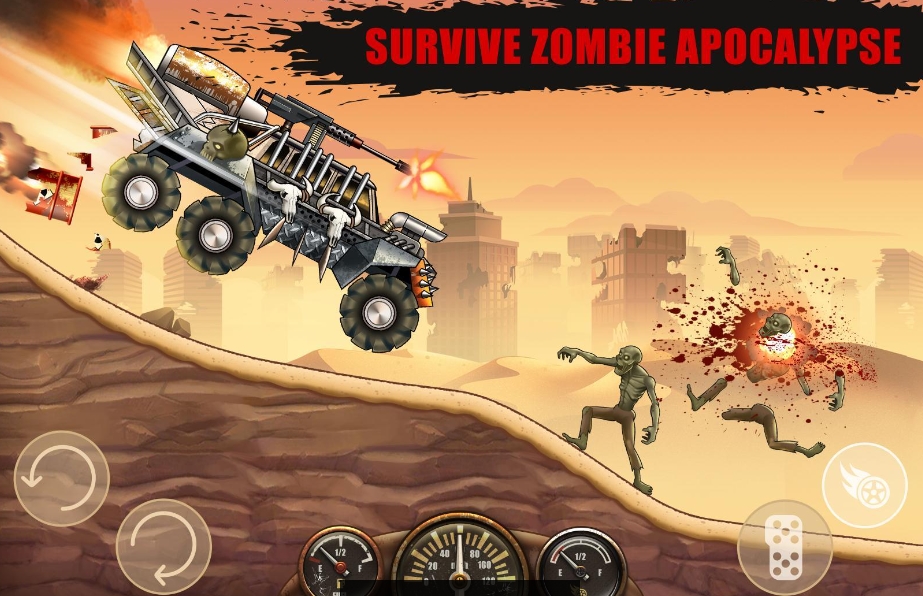 If we're going to talk about zombie car games, we should start with this fun game, because it's the finest example on this list.
Zombie Hill Racing is limited to running over zombies with a variety of heavily armed cars.
You'll try to put the weapons that fit you in the car that you choose and cut your way through zombie hordes to reach the finish line.
The game is similar to Hill Climb Racing but full of zombies and horrific creatures.
If you want a zombie game with cars, then this game is definitely for you as it is available on smartphones.
4. Zombie Derby 2
Available On: PC, Android, IOS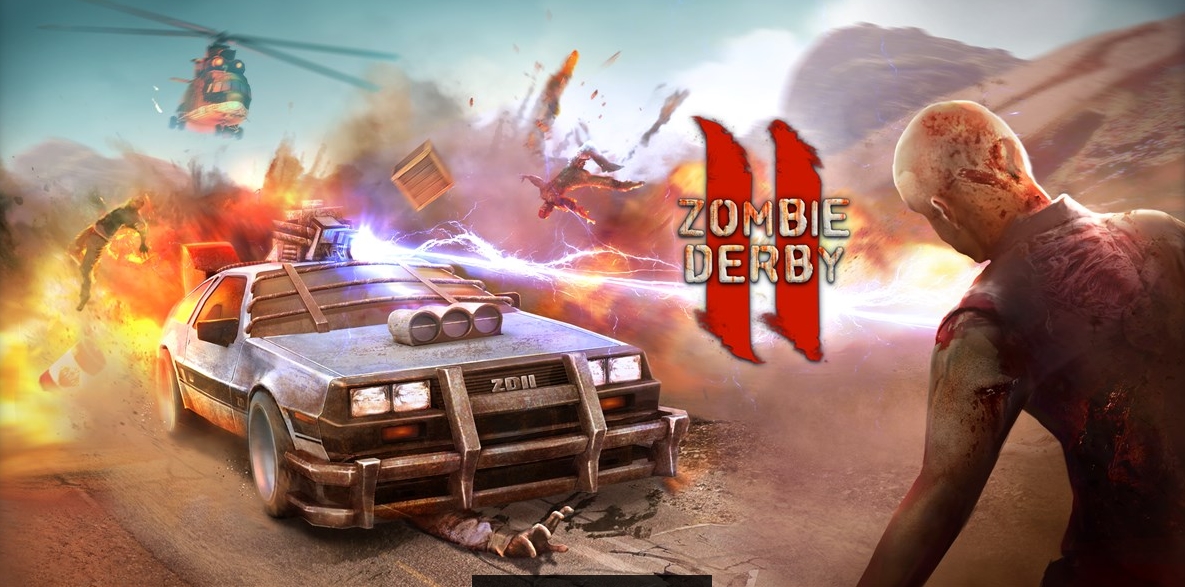 Zombie Derby 2
 is similar to Zombie Hill Racing, but its quality is much better in terms of a satisfying variety. The cars have a lot of incredible variety, as you can run over the zombies with an armored car, bus, or tank, etc.
You can find many weapons to use against zombies, such as heavy weapons and other fun things. But the most beautiful thing about the game is the environmental diversity, as the game takes you between deserted cities, forests, deserts, snowy environments, and much more.
If you want a fun game that satisfies your desire to run over zombies with your car, then this game is definitely for you.
3. Zombie Driver
Available On: Pc, PS3, PS4, Xbox 360, Xbox One, (Tegra based devices), Ouya, Nintendo Switch.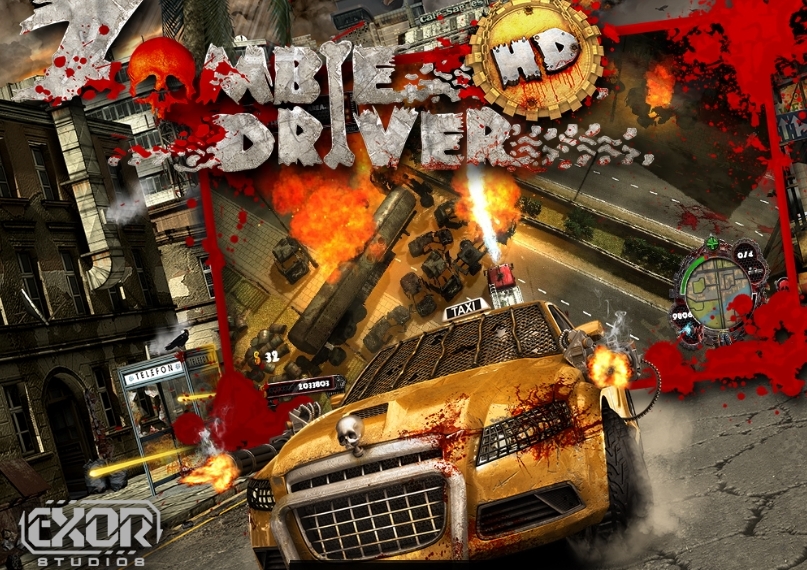 The Driver Zombie game is similar to the previous game, except that it is 3D and more fun.
The game allows you to roam with several different cars around a city full of astonishing environment. You could run over zombies and kill as many as possible without crashing your car.
The fun in this game is the wide variety of weapons you could install on your car, there are flamethrowers with which you can burn large numbers of zombies, and there are rocket launchers with which you can blast zombies till flames rise to the sky.
Of course, you have heavy weapons to kill zombies. The most beautiful thing about this game is the physics.
The dynamic movement of the car is unique and fun, and moving it between the cities has its own charm. The graphics are also impressive.
You have to try this game if you want quick fun that will make you forget the worries of your life.
 
2. State of Decay 2
Available On: PC, Xbox One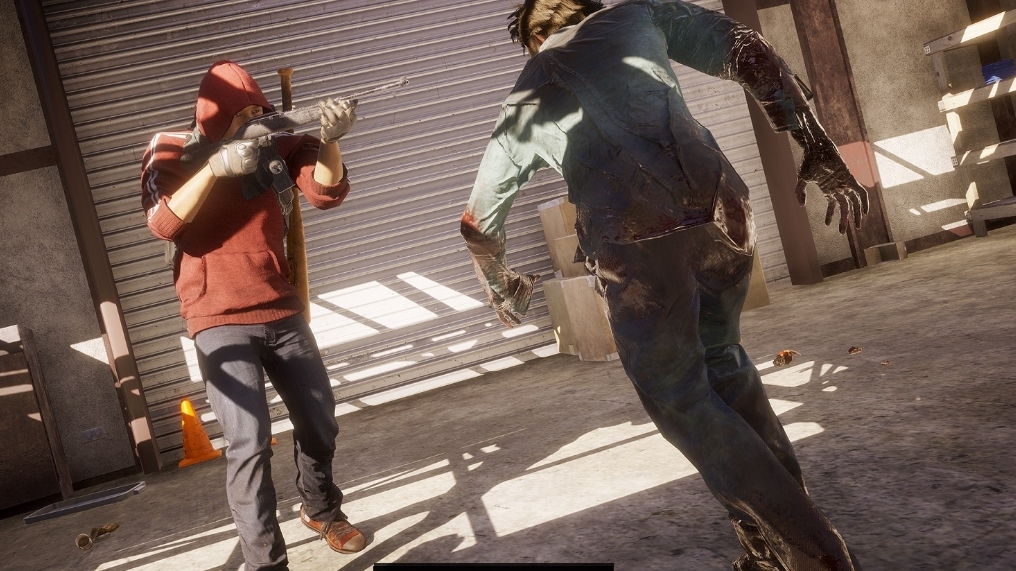 State of Decay 2
was first published as an Xbox Live Arcade in 2013, and it was, by all means, an excellent experience.
 The game focused on collecting resources to build shelters against zombie attacks, saving people from the street to your shelter and fighting hordes of zombies.
Despite the technical issues in State of Decay 2, the game has one of the most fun car driving in a zombie game. You can hit zombies with your car. You can open the door to smash couple of moving zombies while laughing at the way they died. 
1. Days Gone
Available On: PS4, PC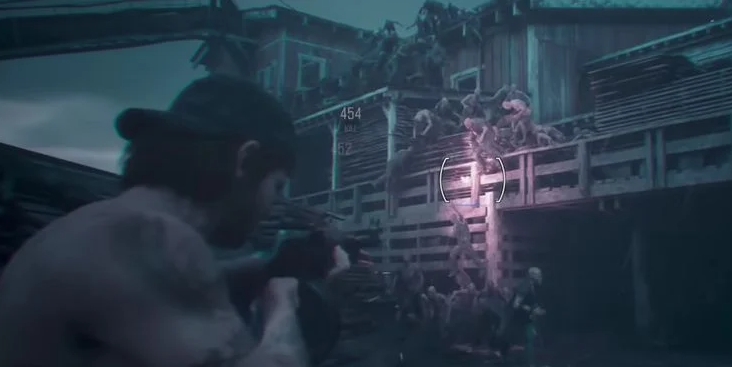 Days Gone introduces two concepts never considered before: Zombies and Bikers. You have to ride your bike across this beautiful land full of zombies.
The environment is stunning because the main focus is on nature more than on buildings, factories, and industrial atmosphere like in other zombie games.
The game introduces you to your best fellow "The Bike".
You will drive the bike across a beautiful open world while shooting your gun at zombies or sometimes human enemies.
Your bike will save you every time you get in trouble, but you also need to fuel it from time to time, or it will end up being useless.
The funniest aspect of this game is fighting gigantic hordes of zombies running at you as fast as they can, and you need to hit them with your bike, or I recommend you to run.
If you want a challenging zombie game then Days Gone is worth a look.
This is the end of my list. Do you agree with it? Tell us in the comments.
You may also be interested in:
Image Gallery