[Top 3] Zelda: Ocarina of Time Best Emulators We Love
Updated: 14 Jun 2022 3:20 am
Link in all his glory
Emulating your favorite N64 games comes with various benefits. Emulators are typically recommended to those who can't afford the game or the console itself, and they're free for the most part. If you're keener on playing games via your PC, emulators are also a great way to play games from other consoles that aren't formatted for the computer. Emulators have become more popular over the years due to the lack of "retro" games being formatted on virtual consoles, PC, or their original consoles. With countless emulators for the N64 out there, here's a list of some of the fastest (free) and most reputable in the emulating community.
3. m64p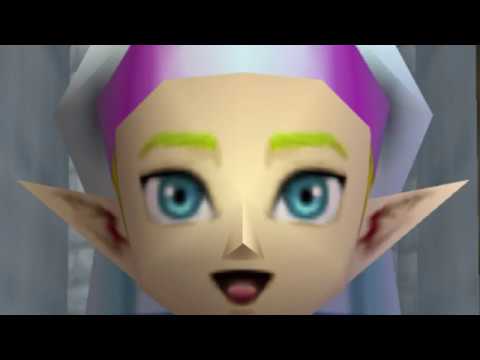 Gameplay
M64p is an N64 emulator that's available to download on Windows and Linux. Unlike most N64 emulators, m64p runs on higher system requirements. According to their website, your GPU needs to support Vulkan 1.1, and having a good CPU is needed to run the games at full speed. 
If you're not sure if your PC supports Vulkan 1.1, there are various ways to check, and it also depends on what Windows operating system you're running. For Windows 11, go to settings > display > scroll to the bottom > Advanced Display. Under "Display Information" your GPU will be listed. For Windows 10, go to the Start Menu > type "Device Manager" > click enter > click the drop-down arrow for Display Adapters, and you'll see the name of your GPU listed. 
In terms of checking your CPU, open the Start Menu > type in Task Manager and select it > Click the Performance tab > select CPU for more details. For gaming and otherwise emulating, it's recommended to have a higher clock speed than 4.0 GHz. Downloading the game is easy, there's no installer and no need to toggle various settings beforehand. 
Even though m64p has higher requirements, you receive a better graphical experience you won't be disappointed with. M64p has a discord server with over 1,400 members. 
From personal experience, m64p's fps, speed, and overall smoothness in gameplay were the most impressive components of the emulator. If you run m64p with its baseline requirements, playing Ocarina of Time feels faster than the original game.  
Why m64p Is Great
Out-of-the-box gaming experience
Easy download, just needs to be unzipped
Safe and secure 
Superfast
M64p download: https://m64p.github.io
2. Project 64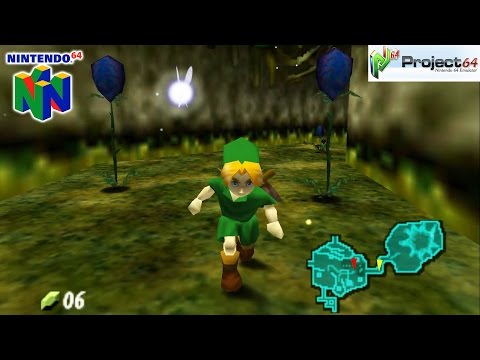 Gameplay
Project64 is one of the most noted emulators out there. There are plans for future updates that include higher fps, accurate cycle timings, and having the emulator run on different platforms. 
Project64 was conceived by a small team of developers back in March 1998, consisting of Zilmar (Nicholas Zilmar) and others. In 1999, Zilmar collaborated with Jabo who was making an N64 emulator of his own. PC World acclaimed Project64 for its "advanced settings", in which the emulator offered better features than Nintendo's versions of their own game's emulations. One of the main features that were comparative to Nintendo's Virtual Console emulations was allowing players to change the aspect ratio.  
There's no configuration needed with its simple interface. There are built-in cheat codes, HD graphics, save states, and more. Like m64p, Project64 has a Discord server with over 8,400 members and counting with a lively community. 
From personal experience, running Ocarina of Time on Project64 is reliable, smooth, and fast. The fact that speedrunners use Project64 to enhance their skills is the most telling factor in its capabilities.
Why Project64 Is Great
Excellent compatibility 
Fixed Malware issues (2016)
Easy to download
Accessible for anyone to use 
Project64 download: https://www.pj64-emu.com/
1. OpenEmu
If you're like me and your forte on computers is macOS, OpenEmu is the open-source multi-system game emulator for you. Even though this list is purely on N64 emulators to play (the near-perfect) Ocarina of Time, OpenEmu isn't just an N64 emulator but supports consoles going back to the Atari 2600. 
OpenEmu is extremely accessible – it's easy to browse, add, remove, organize, and so on with your favorite games. OpenEmu is available to download if you have macOS (OS X), 10.14.4 or above. 
If you're unsure as to what operating system your Mac runs, simply click on the Apple icon in the upper left-hand corner, click "About This Mac" in the drop-down menu, and all the information will be there. Considering the bare-minimum macOS upgrade you need to run OpenEmu was released in early 2019, odds are, you're up to date. 
OpenEmu's website gives users a link to an Apple Support page for details on opening unidentified Mac apps. More likely than not, you won't need these instructions and they're self-explanatory. 
There's an in-depth explanation of various controllers and their gameplay buttons, so you won't need to experiment with your keyboard. The latest version of OpenEmu was released in January of 2021.  
Playing Ocarina of Time on OpenEmu feels like the base game, however, I've noticed that some of the graphics in the equipment menu (such as Link's current outfit) can look distorted. Although, this doesn't impact gameplay.
Why OpenEmu is Great
Best emulator to run if you only use macOS
You can play a plethora of other consoles and games
Easy download
Accessible UI
OpenEmu download: https://openemu.org
You may also be interested in: