Top 10 New Adventure Games That Will Blow You Away! (2018-2019)
Updated: 21 Jun 2019 10:43 pm
Cyberpunk is one of the most anticipated upcoming adventure PC games.
Summer is almost around the corner again and you know what that means. It's time again for Steam sales and new game announcements! That's right, lots of great new titles just in time for Summer. I think that it's safe to say, some of the best titles for the PC are action adventure games and this next year is looking to be stacked full of them. So, let's crank up the air conditioning and call off work, here are the top 10 upcoming action adventure games for PC.
10. Assassin's Creed Odyssey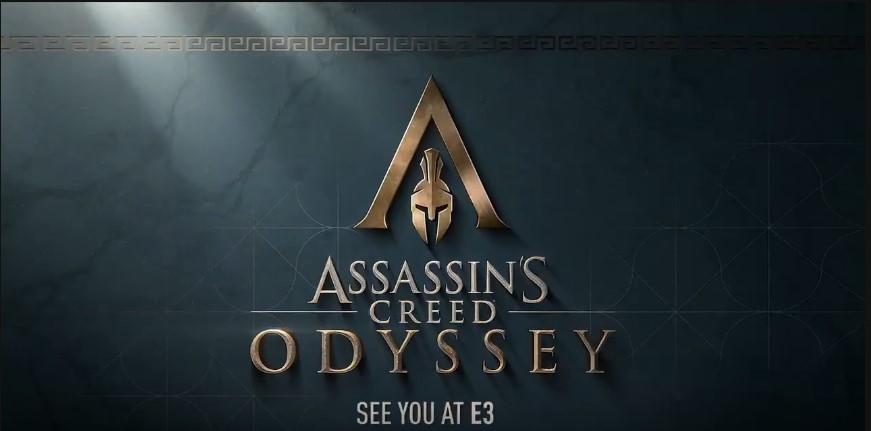 Ubisoft just went full Sparta mode on us.
It is confirmed and official by Ubisoft that the next AC game will be called Assassins Creed Odyssey.  Thanks to a leaked photo online, Ubisoft had to fess up before presenting at E3 but only teased a few details for now. The teaser clip that is going viral shows very little. But we can tell the game takes place in Ancient Greece and even gives a nod to the famous Spartan kick from the film 300. Assassins Creed games are known for their open worlds and stealth gameplay. After 2017's hit AC Origins, Ubisoft found redemption with fans and critics alike by reinventing what is means to be an AC game. This title furthers in the direction of RPG more than ever before. The open world looks promising and should offer tens of hours of content.
9. Shadow of the Tomb Raider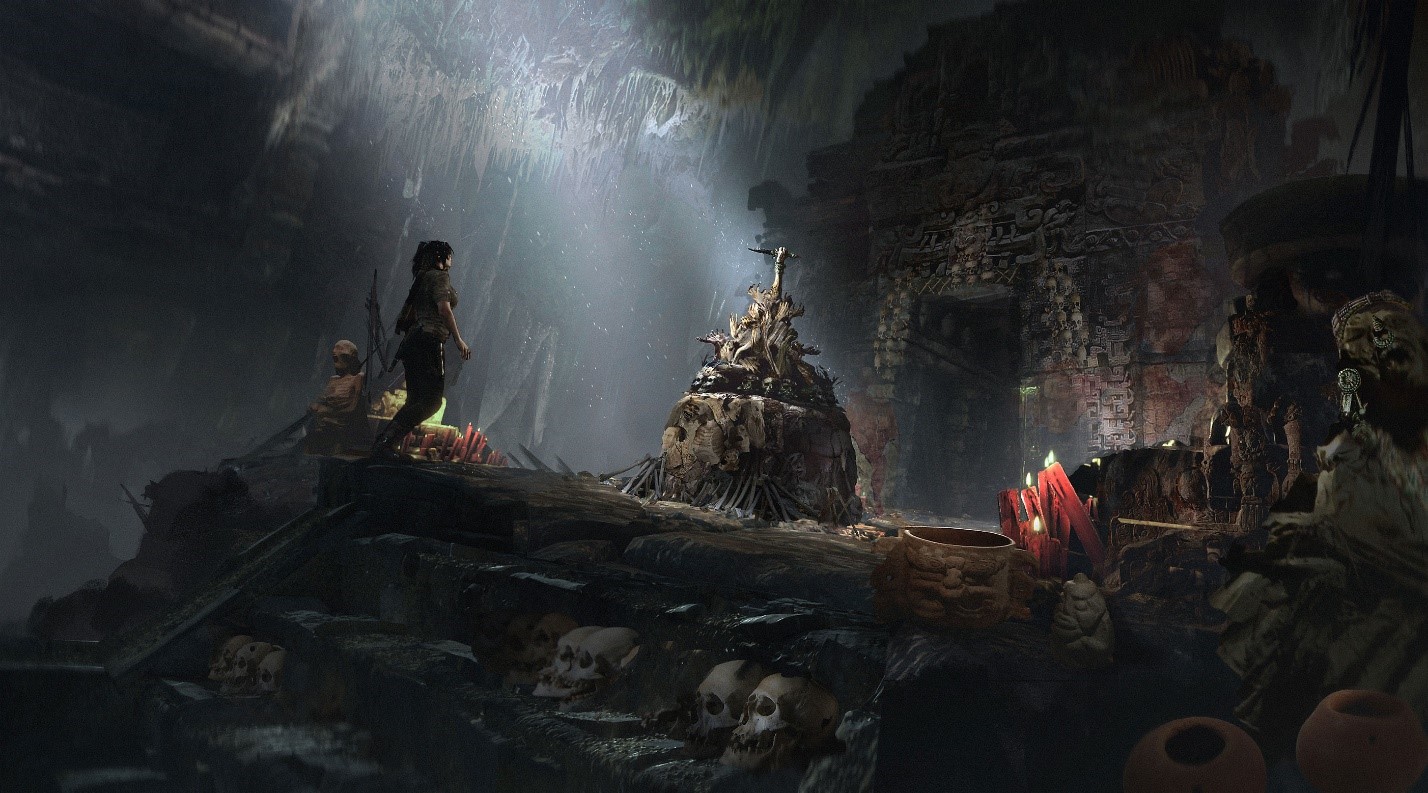 Slightly creepier than your own basement.
Crystal Dynamics and SquareEnix are back to offer what could be the third and final installment of the modern Tomb Raider series. The first two games were instant classics and set the standard for what action adventure games should be. Offering immersive worlds, solid storytelling, and tight gunplay. Exploration was fun and plenty while offering a great balance of both stealth mechanics and cover-based shooting. For those unfamiliar, these games are for any fans of Uncharted or Metal Gear. Shadow of the Tomb Raider is scheduled to be released September 2018 on Steam. Preorder is available now.
8. Darksiders 3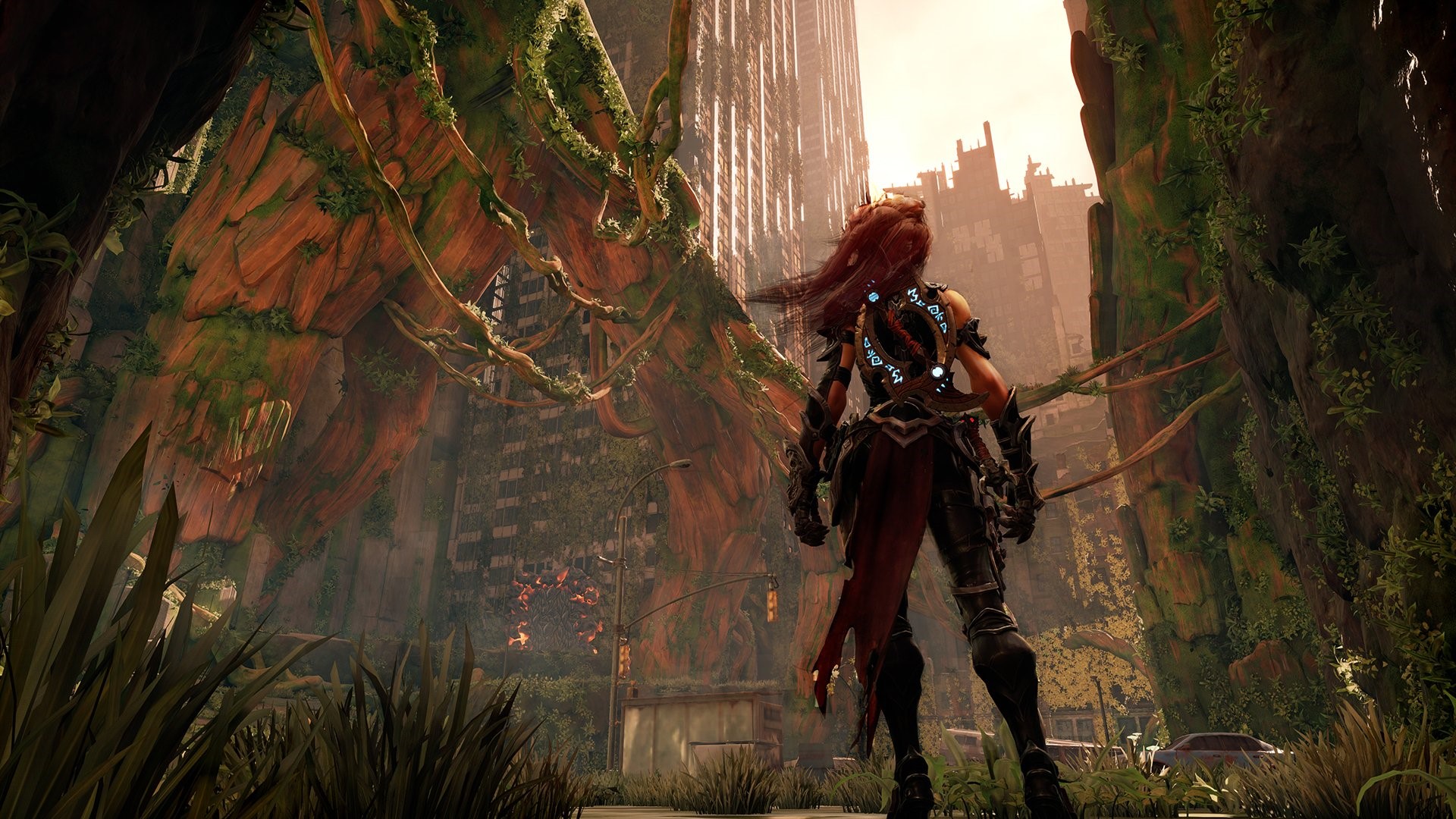 Well, at least there's no more traffic downtown. 
Gunfire Games and THQ Nordic have finally answered the fans demands with Darksiders 3. The saga of the 4 Horseman of the Apocalypse has returned. In Darksiders 2 we played as Death but this time around we play as Fury as she battles the Seven Deadly Sins. These games offer hack n slash combat and awesome storytelling inside incredibly vivid worlds. Mixed with fun platforming puzzles and memorable soundtracks. This is a game that almost never happened and we're very glad that it did. This series is a must for any fans of hack n slash games like Devil May Cry or Bayonetta. Scheduled for release in Fall of 2018, Darksiders 3 is definitely a contender for best Action Adventure series on the PC. You can find the first two games on Steam now for cheap and they are worth playing or replaying while you wait for part 3.
7. Shenmue 3
No Shenmue 3, Thank YOU!
Sega's long-standing series has returned and this time by Kickstarter campaign but that's fine by us. As long as it's back we are good. Shenmue in the early 2000's set the standard in graphics, gameplay, and fighting action that really stood apart from the competition. The first entry set the record for highest development budget of all time. For those new to the series, it's a blend of action fighting, adventure story telling, and Japanese filled humor. Fans of the Yakuza series would feel right at home here. Be on the lookout for Shenmue III and the HD Remasters of the first two games.
6. Metro Exodus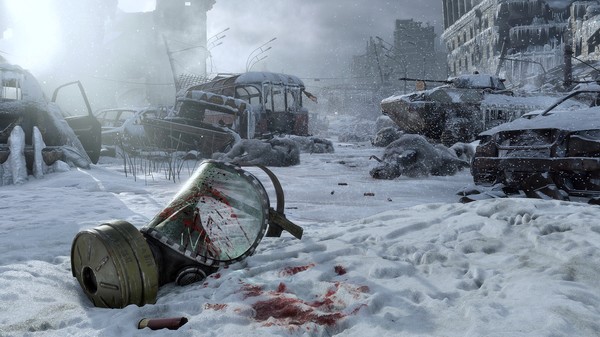 Russian Paintball is a lot more serious. 
The Metro series is looking better than ever with the newest installment Exodus. Based on the novels by Dmitry Glukhovsky, the Metro games take place in a future dystopian Russian where things went full Chernobyl. The year is 2036 and the world has been overrun by dangerous mutants, creatures, and shady people. What's left of humanity lives mostly underground left scavenging and crafting items to survive. This FPS game sets the tone and is packed full of tension and stealth. Ammo is often scarce and danger is everywhere. If none of that kills you then starvation and the elements will. Watch your six and stay frosty. Russian frosty.
5. Cyberpunk 2077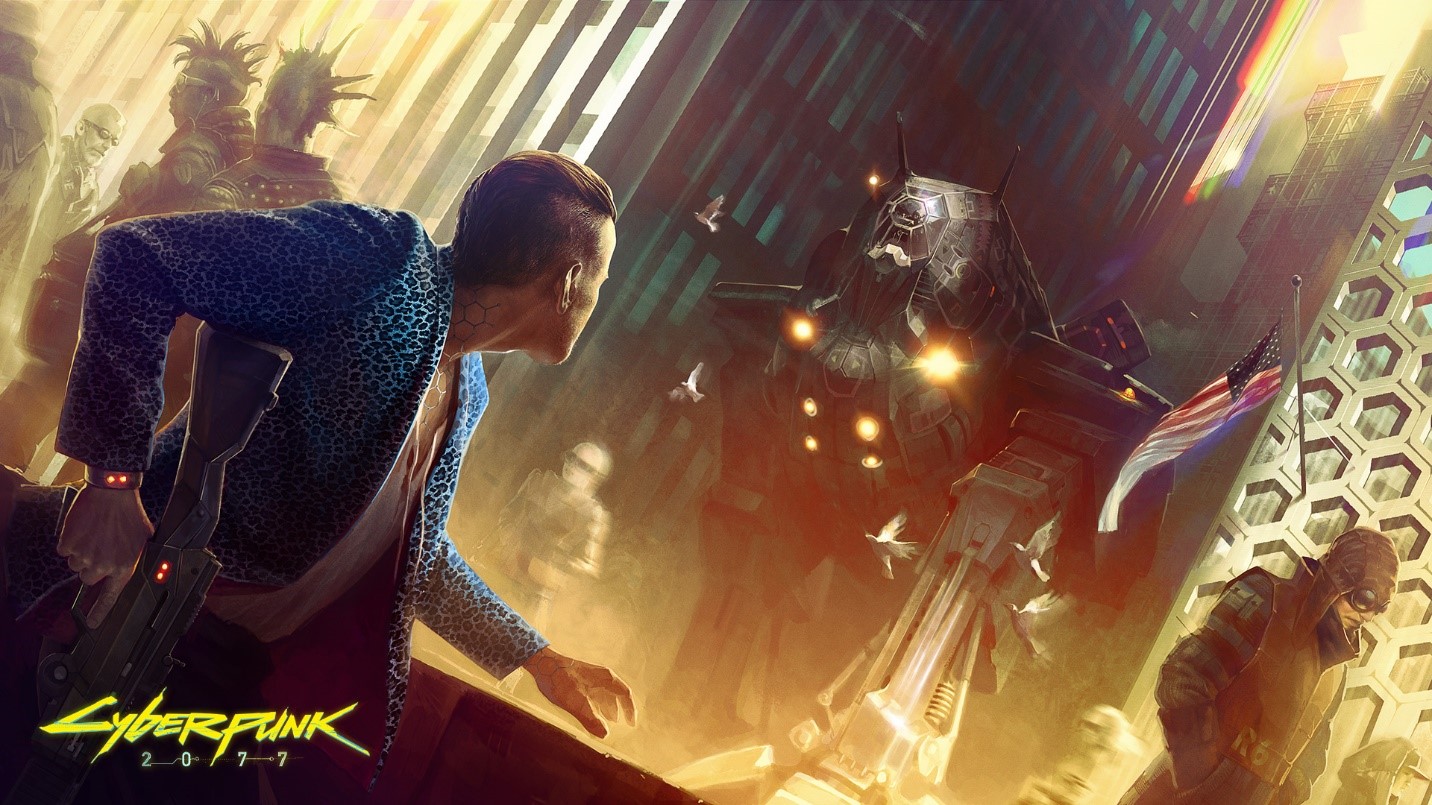 The doves are a nice touch.
CD Projekt Red's new IP is looking really promising. From the developers of The Witcher series comes this brand-new world of CyberPunk 2077. Set in the year 2077, the technocratic dystopia has won and we experience it through those living in Night City, California. This game is being described by CD Projekt Red as a "True RPG" focused on the single player experience with lots of mature themes and open world exploration. English is not the most common spoken language in game either so players will have to buy translator implants to communicate with others throughout your adventures. That in itself is a fresh idea we haven't seen before. This is a definitely a title to add to the cart.
4. Anthem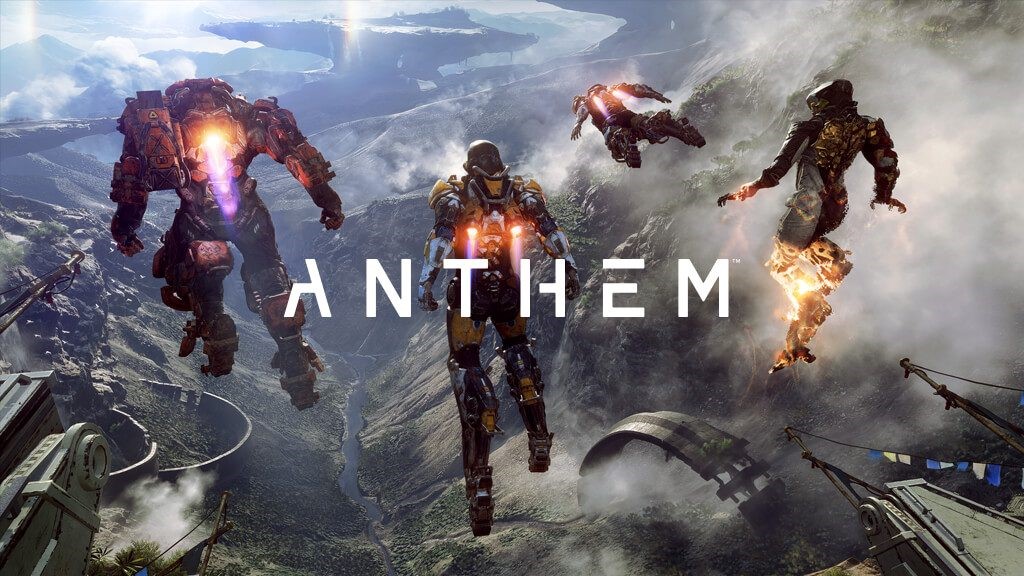 Rocket suit racing anyone?
Bioware, the team behind Mass Effect and Star Wars Knights of the Old Republic are back with a brand-new game called Anthem. This loot and shoot-er focuses on multiplayer battles with both third and first-person views and the ability to fly. You control different classes of Javelin soldiers each with the own sets of skills and specialties to bring to battle. The graphics look incredible, the gameplay looks promising, the world open immersive, and controls seem tight. In addition, there are elemental weapons and shields to add an extra layer to the gameplay. Be sure to check it out.
3. Skull and Bones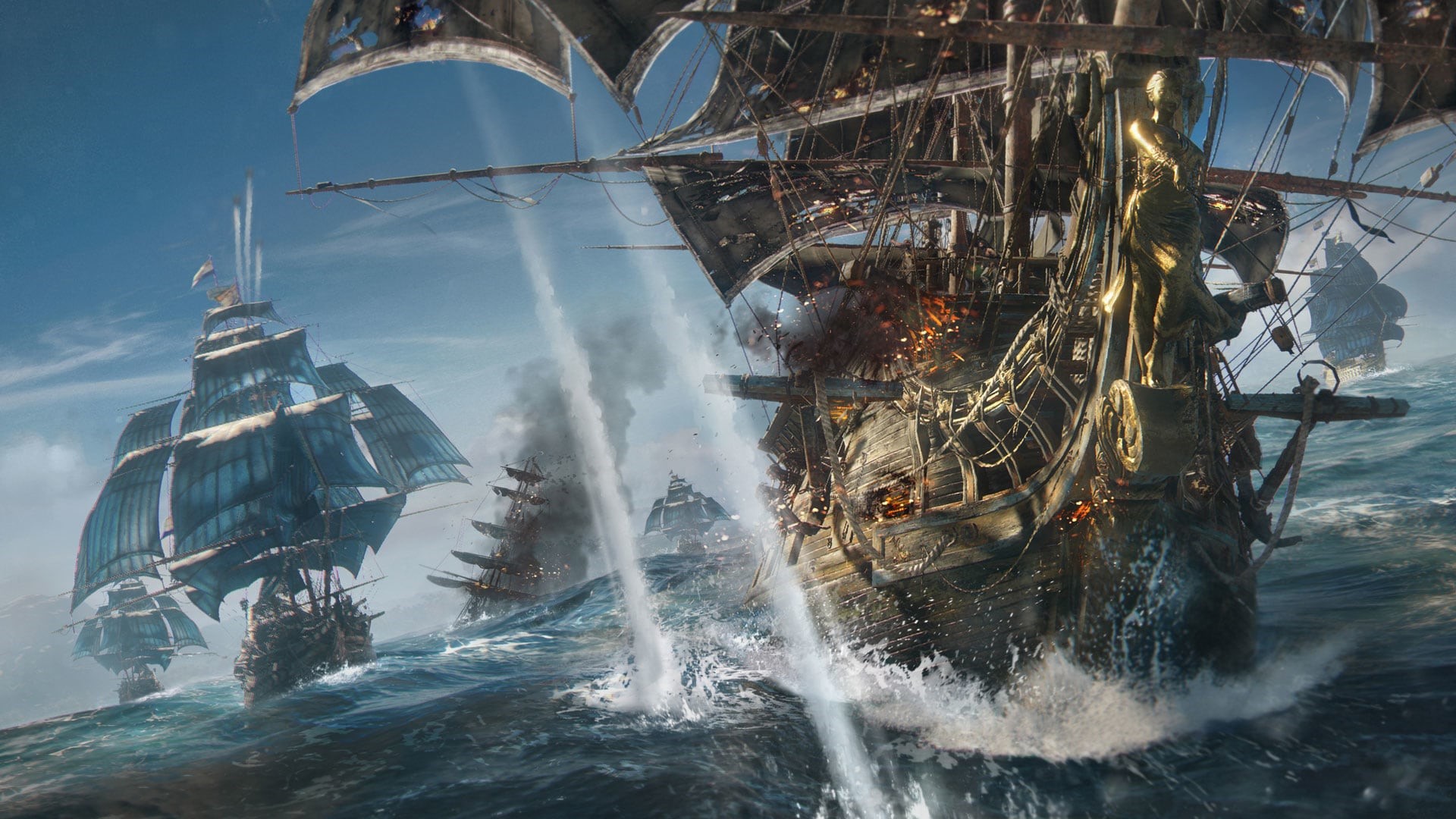 Cannons, Gold, and swordfights… what's not to love about being a pirate? 
Ubisoft's newest action adventurer game is Skull and Bones. This game takes the epic pirate open sea battles made famous first in Assassin's Creed Black Flag and makes that the entire game. What's not to love? The graphics are gorgeous, the seas open and expansive, and the wow factor is through the roof. Anyone who has played Black Flag knows the most memorable sections of the game were when we took helm and set out to sea. Ubisoft's attention to detail and fan feedback is what makes these games so amazing. From the weather system, to the ship upgrades, to the in-game physics, it has no competition. This is pirating done right. Be sure to add Skull and Bones to your collection and play Black Flag too if you haven't yet.
2. New Untitled Star Wars Game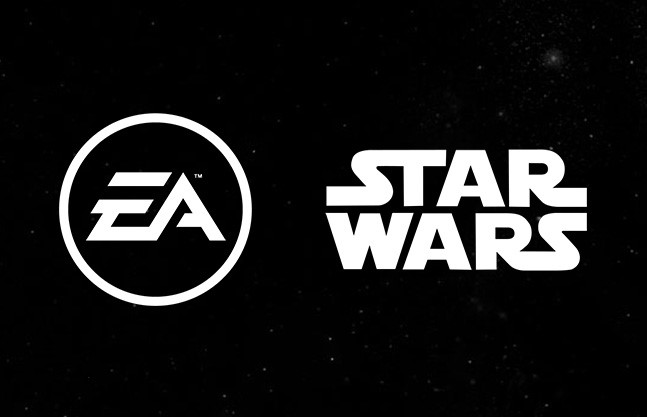 Shut up and buy it already. 
This new game was originally in development by EA's Visceral studios but that has since been shut down by EA. The game is now being developed by EA Vancouver and with that comes a new direction in what the game is going to end up being. This game has gone though a major change in identity, direction, and leadership. What was once a single player story-based game has evolved into a hybrid single player/multiplayer game that sounds similar to Destiny in premise.  EA is stating that these changes are based on feedback from fans and changing trends in the industry. We say change is good, sometimes.
1. Fallout 76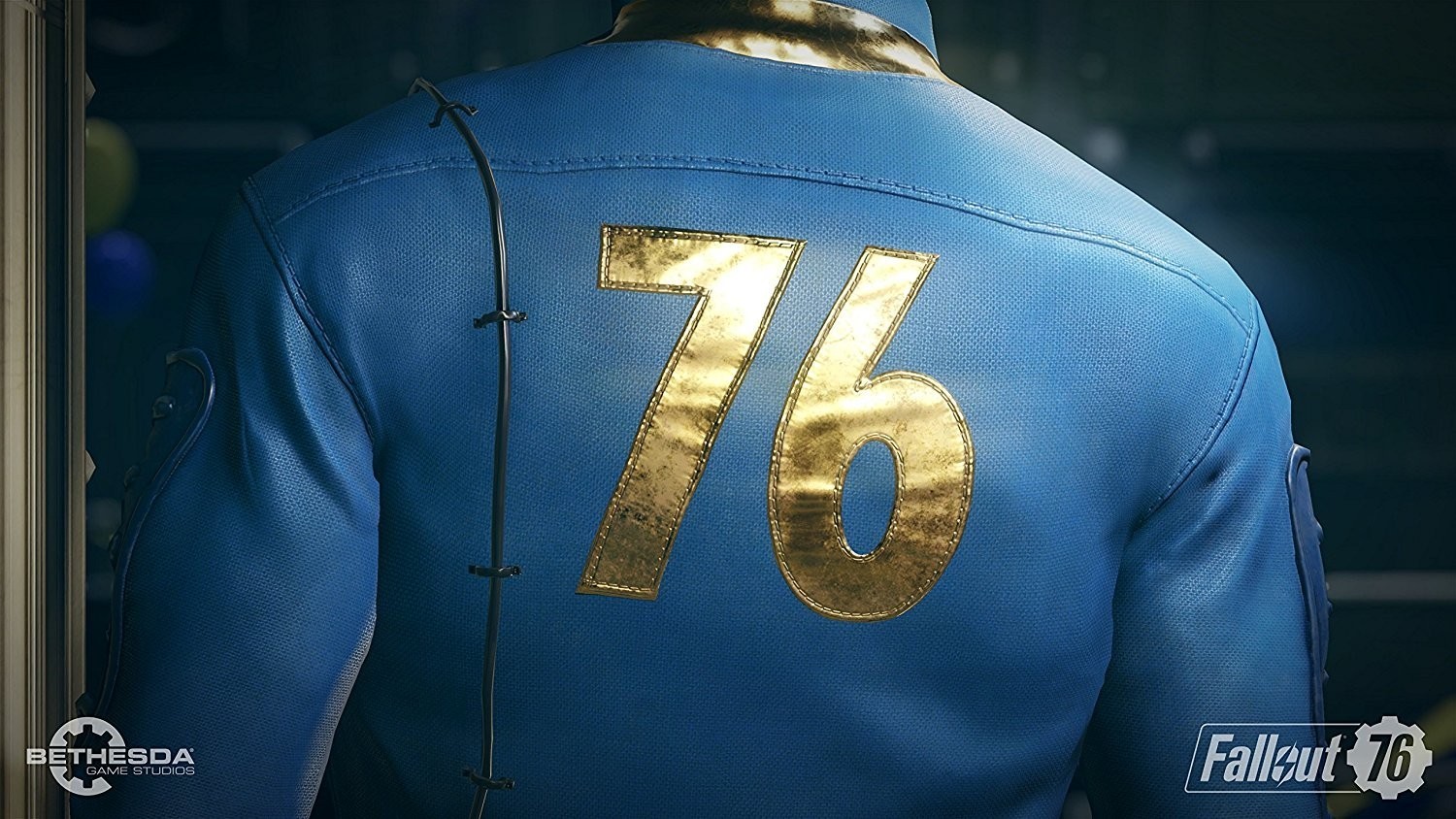 76, that's my record number of beers in one night.
Bethesda's long running series has returned to us with Fallout 76. Continuing in the themes of survival scavenging, FPS combat and action adventure sprinkled on top. This time around the series takes a step into new territory by taking the experience online and in the early years of the Fallout history. The 76 refers to the notorious Vault 76 in the games lore. Which was set to open 20 years after the fallout event. Meaning, the game setting is within the first decades after the collapse unlike the other titles which took place several hundred years after. This was exactly what Fallout needed to stay fresh at this stage in it's legacy. The solo campaigns are cool but imagine taking on the game's radioactive wasteland in small gangs tackling larger quests and objectives together. Imagine base building as a group. Sounds pretty cool right? Fallout 76 is meant to be a different take on the Fallout universe and that's exactly why it will be awesome.
You may also be interested in:
Image Gallery