Top 10 Best PS4 Adventure Games To Play in 2019
Updated: 22 Mar 2019 5:40 am
Just Don't tell any "Dad jokes around Kratos
Adventure games have long been a staple of gaming, and Sony is at the forefront.
With all those titles to wade through, it can be challenging to know where to start. Never fear, these 10 titles are the best that AAA gaming has to offer.
So grab your controller and sink your teeth into these fantastic, fast paced games that give you all the laughs, adventure, and solid gameplay that you've been looking for.
10. Infamous: Second Son
Infamous: Second Son Powers video
Second Son is the latest in this super-powered series from Sucker Punch. Play as Delsin, a teen who siphons his powers from different conduits.  Take on Seattle and the government group that controls it. Use your smoke ability to run through walls, or your neon ability to streak up buildings and vanish in a flash - Seattle is your oyster, and every choice you make shapes the outcome.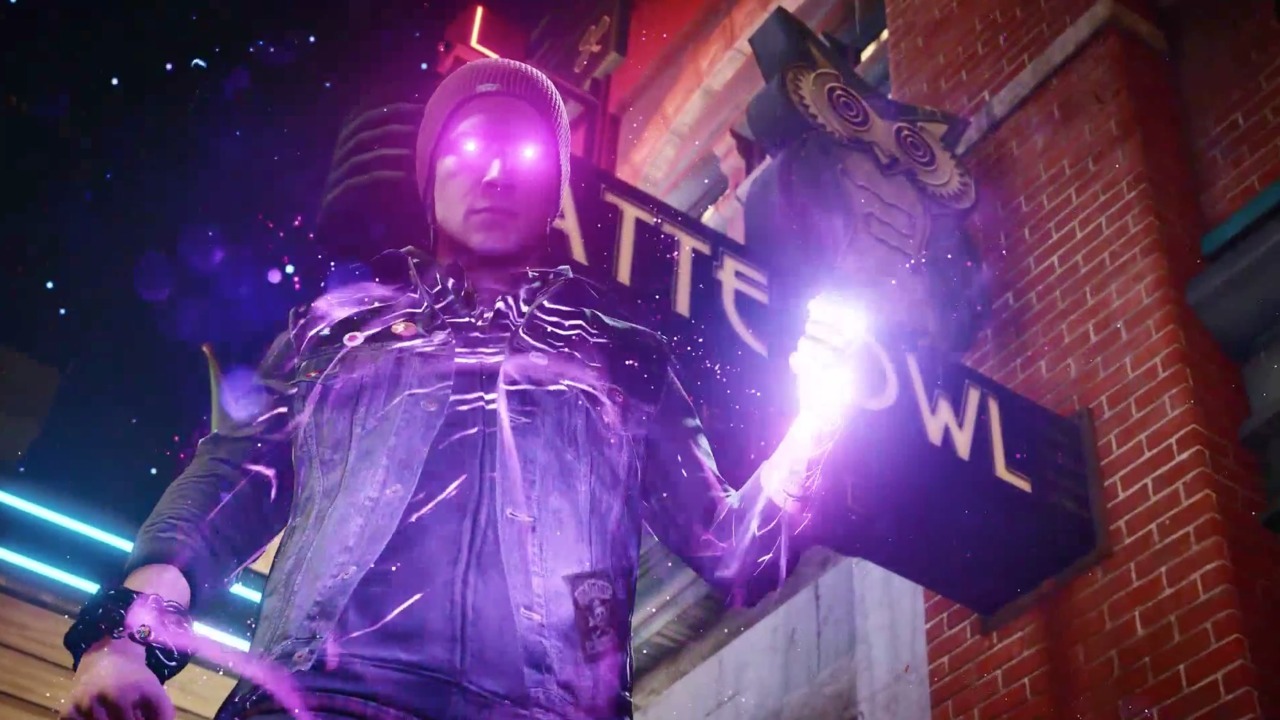 Hero Vs. Infamous? Every choice you make impacts the outcome in Infamous: Second Son. Choose to spare your enemies and save your kind or unleash your powers to become feared by all.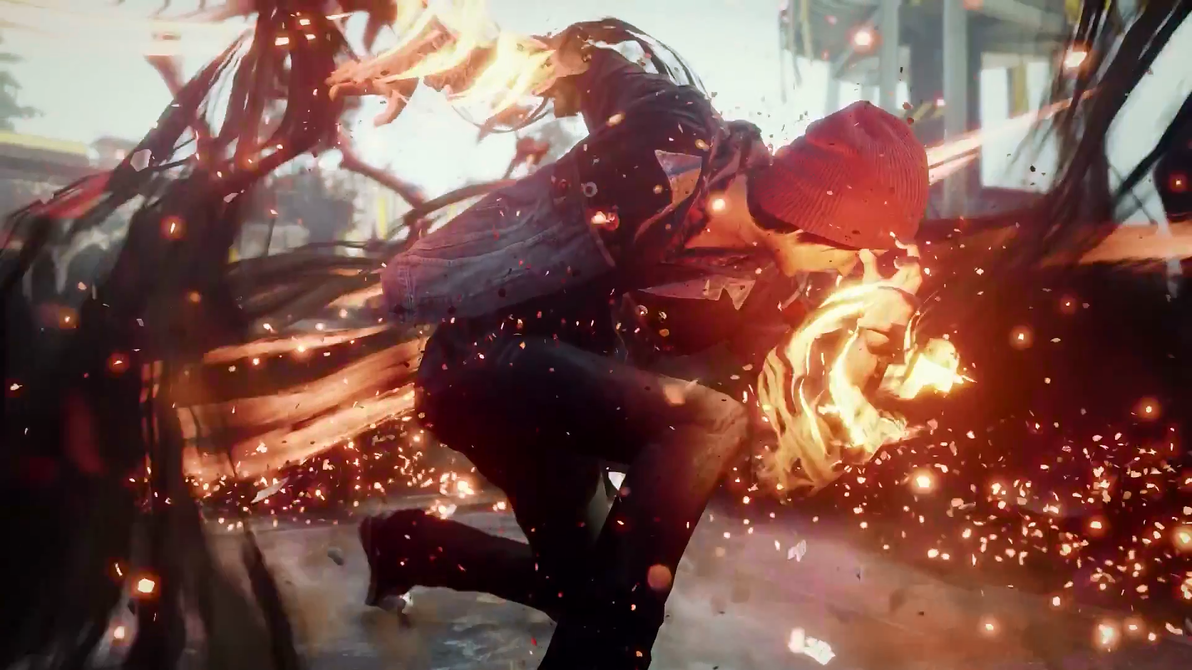 Use your smoke ability to shoot up through buildings and vanish through walls!
9. Assassin's Creed: Odyssey (2018)
AC: Odyssey gameplay
Explore the massive Greek world in Odyssey as either Kassandra or Alexios. This prequel to Origins continues a more RPG trend in terms of gameplay, allowing the player to customize to their heart's content. Between fighting off Medusa or competing in the Olympics, Assassin's Creed: Odyssey keeps the series fresh and challenging. In addition, Ubisoft has included a new morality system, which gives the story more depth and complexity.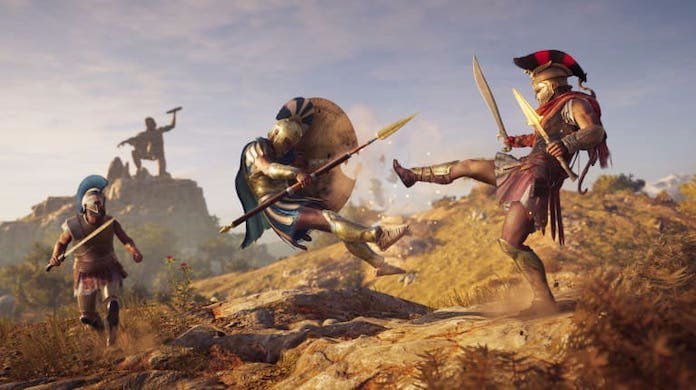 Unlock the Spartan kick! AC Odyssey has a vast skill tree and plenty of different abilities to choose from to turn you into the deadliest assassin in history.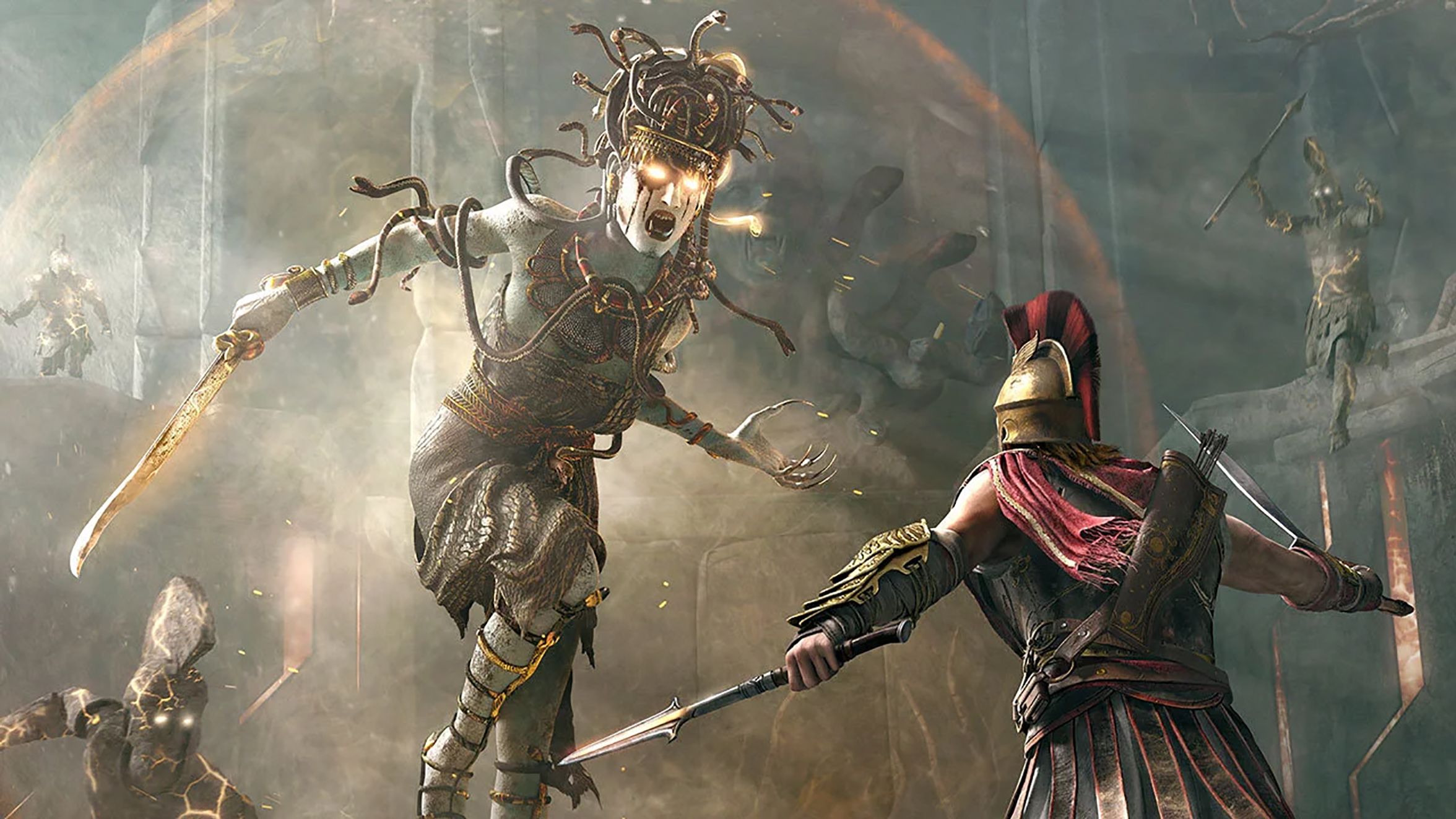 Face off against infamous monsters from Greek Mythology such as Medusa! Only approach them when you're fully prepared, though, as they present quite the challenge.
8. Rise of the Tomb Raider 
Rise of the Tomb Raider gameplay
Lara is back in the sequel to the hit reboot. There's expanded open world, more weapons, and two compelling villains. While the core mechanics are the same, Rise of the Tomb Raider builds on its predecessor with Lara, who has fully come into her own as a kick ass gunslinger and force to be reckoned with. Get ready to delve into Lara's past, sling some explosive ammo, and explore every crevice of this sequel to find those sweet sweet tombs.
Face off against legendary opponents such as an ice bear. Choose your approach carefully and be ready to use all of your wits to outmatch him!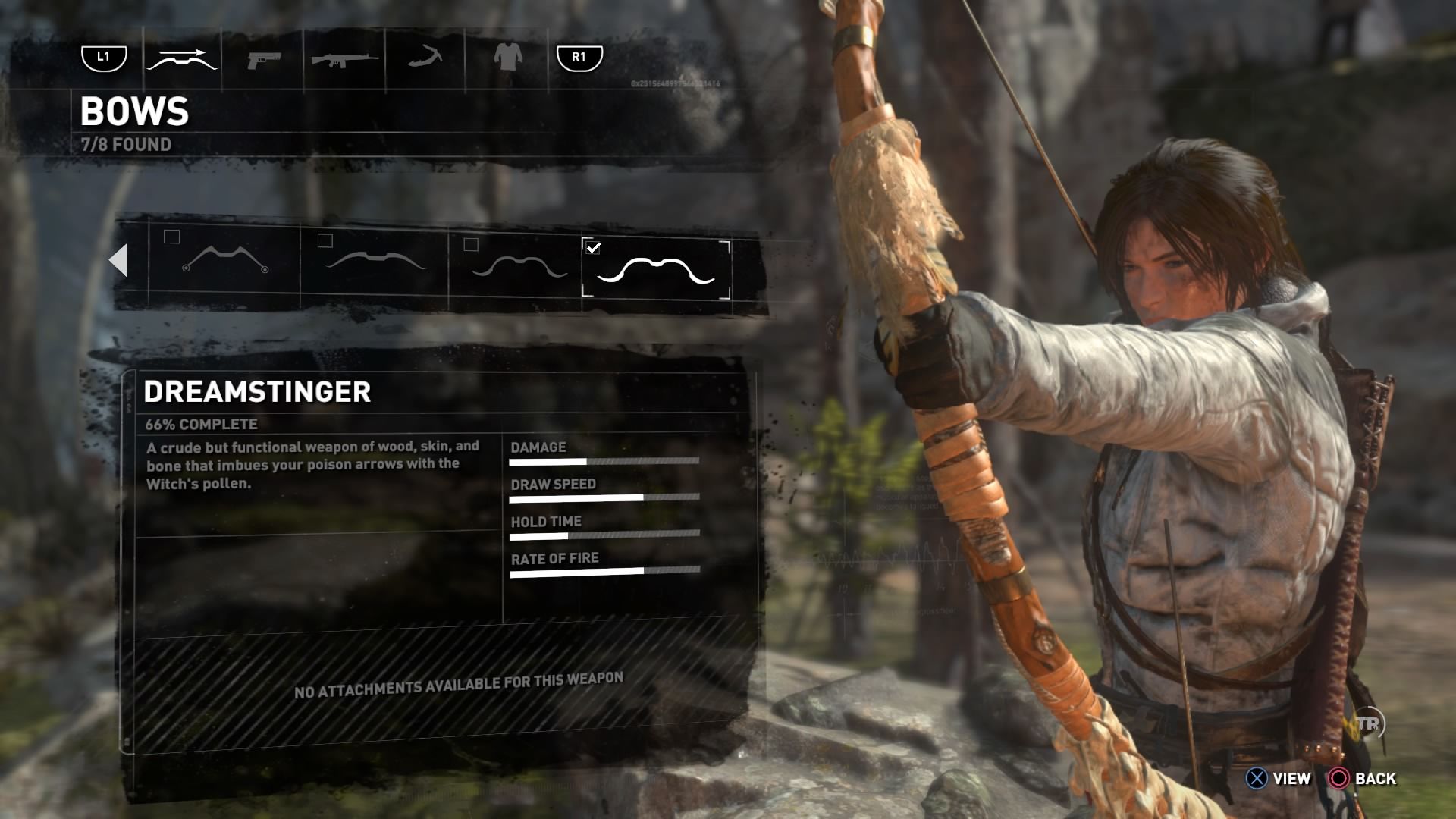 Weapon customization: scour the map for salvage to customize all of your weapons and ammo, so that you can become the force of nature you were meant to be!
7. The Witcher III: The Wild Hunt
The Witcher III combat gameplay
While this game originally came out for the PS3 and was remastered for the PS4, it is still the king of RPG adventure games. A true RPG, scour the land for the elusive Ciri as Geralt, the white haired, no nonsense Witcher. Magic, espionage, and powerful foes are all around in this rich land.  Grab your twin blades and vanish completely into Geralt of Rivia's world.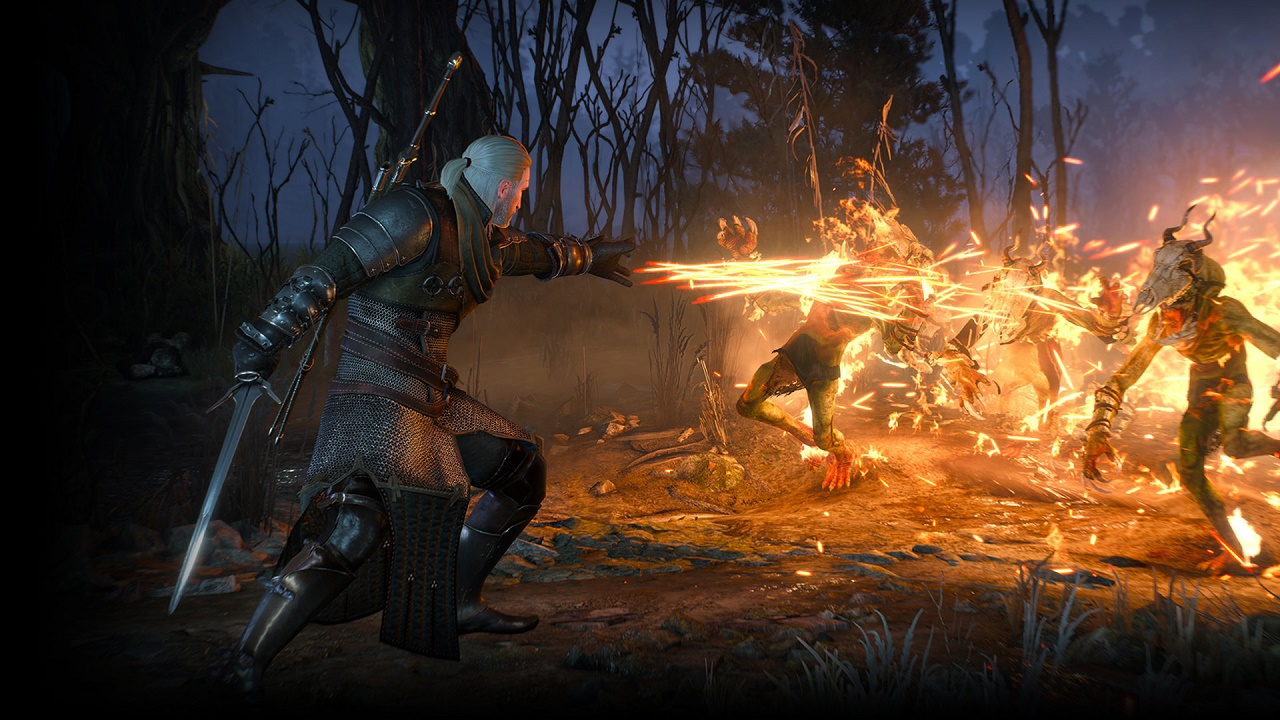 Battle magical and human enemies alike as you travel the land searching for your long lost daughter. Keep your weapons and spells sharp, as trouble lurks behind every corner.
It's a game within a game! Because 80+ hours of action packed gameplay aren't enough on their own, sink your teeth into the strategy card game of Gwent. Earn cards, gold, and bragging rights when you play against characters or your friends!
6. Spiderman (2018)  
Spiderman combat gameplay
Spider-man PS4 has been hailed as one of the best PS4 exclusives of its generation and perhaps one of the most satisfying comic adaptations ever. Whether you're zipping from one building to the next or webbing an enemy to a wall, the traversal and combat systems are slick and enjoyable. Not only has Insomniac built one of the best superhero games in recent memory, they've also set it up to have serious franchise potential.
Meat out justice across Manhattan as you sling through the city. Use your gadgets, web slinging, and signature spidey quips to defeat your enemies!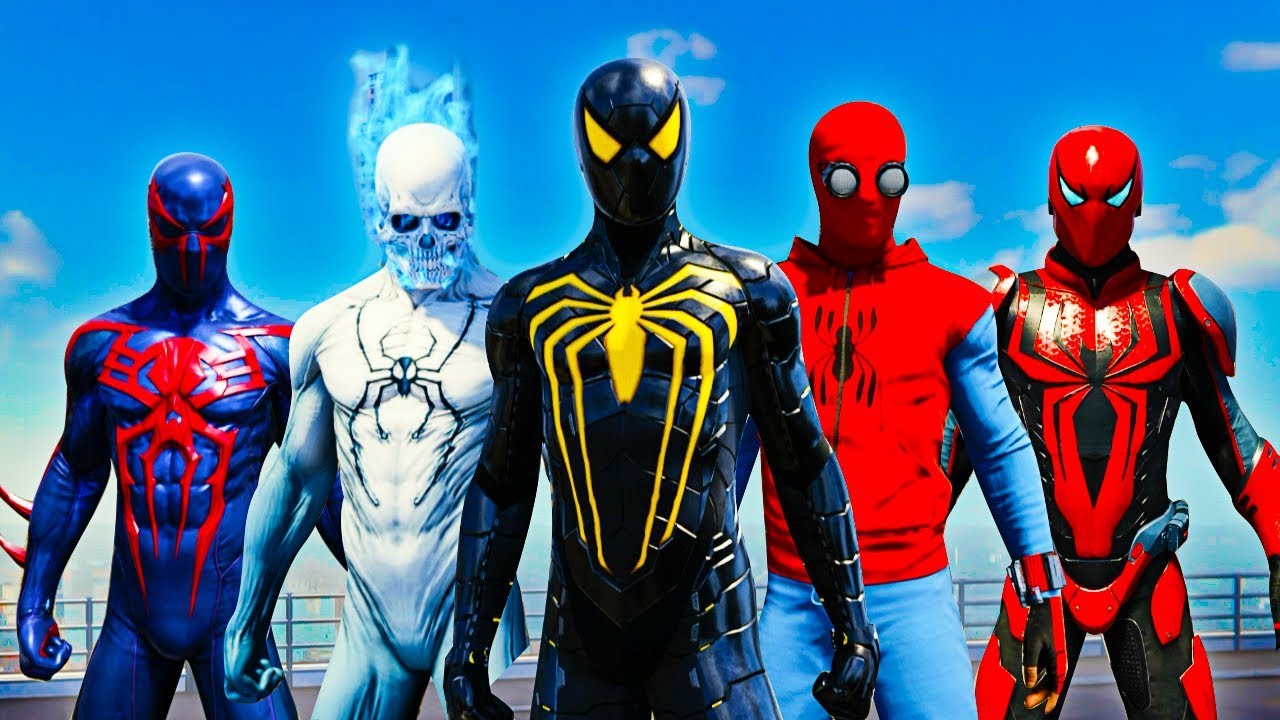 In addition to the shiny new suit that is equipped near the beginning of the game, you have the option to customize suits and abilities throughout the game. Throw on something new and take a swing!
5. Red Dead Redemption II 
RD2 train robbery gameplay
Between the picturesque landscapes, the incredibly realistic gunfights, and simple precise details, Red Dead Redemption II is one of the most polished and impressive games of 2018. You play as Arthur Morgan - outlaw, friend, and one hell of a shot - as you rob your way across the west, trying to earn enough to get out of the game for good. Commiserate at your hideout, upgrade your arsenal and horses to get ready for an map packed with adventure, drinking, and of course, lots of shooting.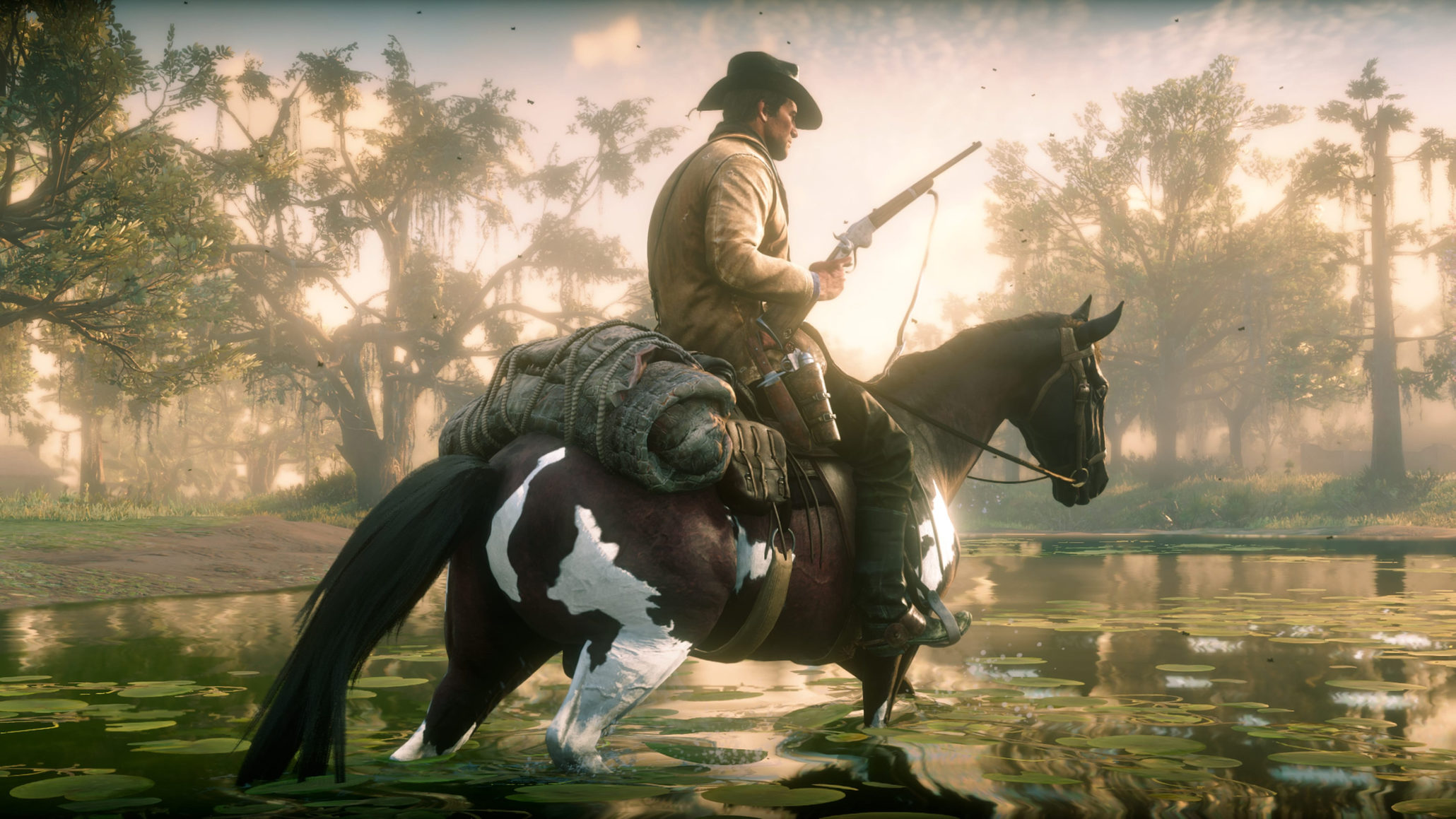 Horse bonding: Horses are the main means of travel throughout the Wild West, so horse bonding and care is essential. Buy, steal, or break in new horses, and scour the world for the most elusive breeds.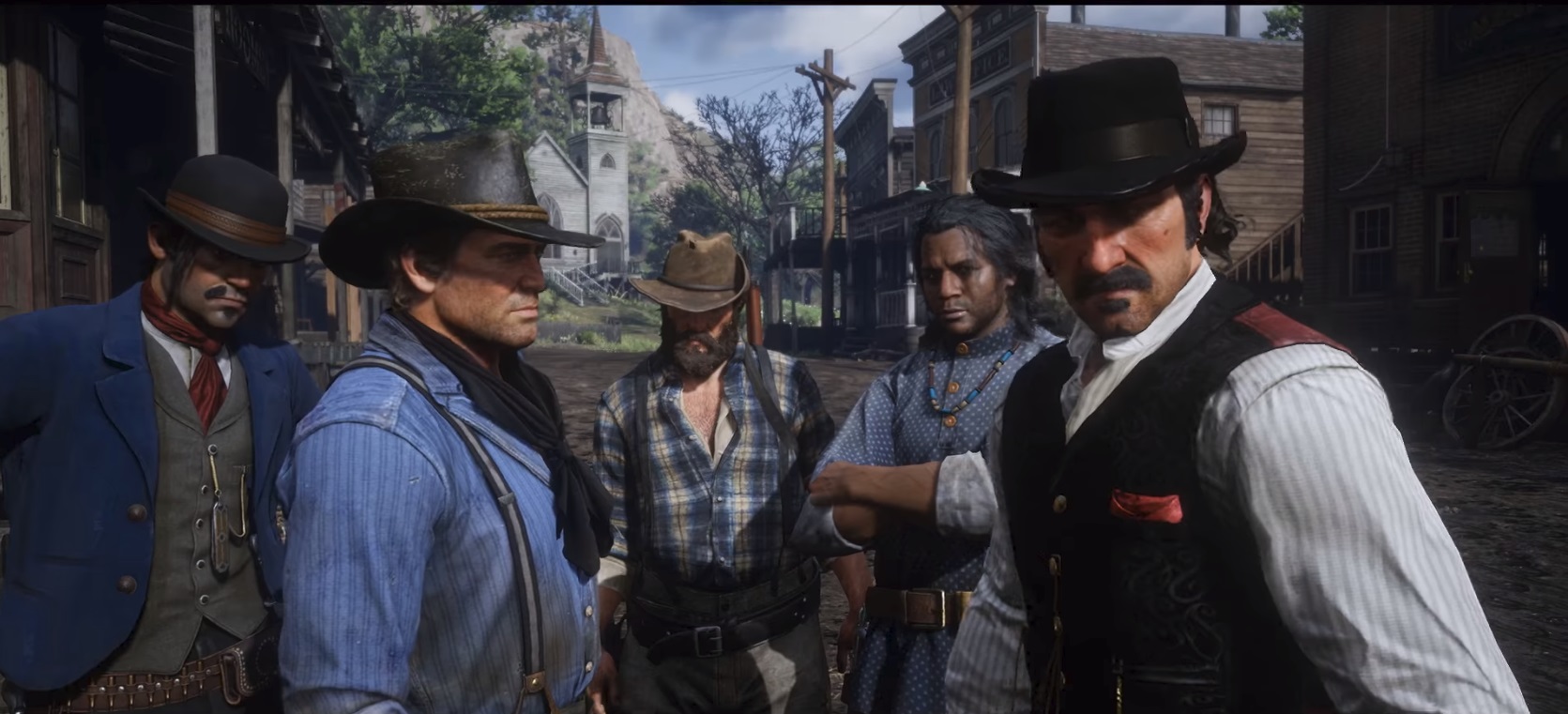 Your gang is your family in Red Dead Redemption II. You live together, hunt together, and rob together. Don't take them for granted - complete a variety of activities with gang members to earn valuable rewards.
4. Uncharted 4: A Thief's End 
Uncharted 4 car chase gameplay
The end of the line for Drake and Co., Naughty Dog crafted a fitting tale for our band of thieves, with beautiful set pieces, an intriguing story, and great new characters. We also dive into Nate's past and witness his humble beginnings, giving his character more depth and his story a sense of finality. There's plenty of puzzles, climbing, and last minute escapes to keep the most die hard Uncharted fans happy. Naughty Dog has not skimped on the graphics or nostalgia, sending Nate and his pals off in grand style.
Our fast talking hero is back for one last adventure and it's a doozy: finding pirate king treasure. Join a slew of familiar friends as you face off against the enemy one last time.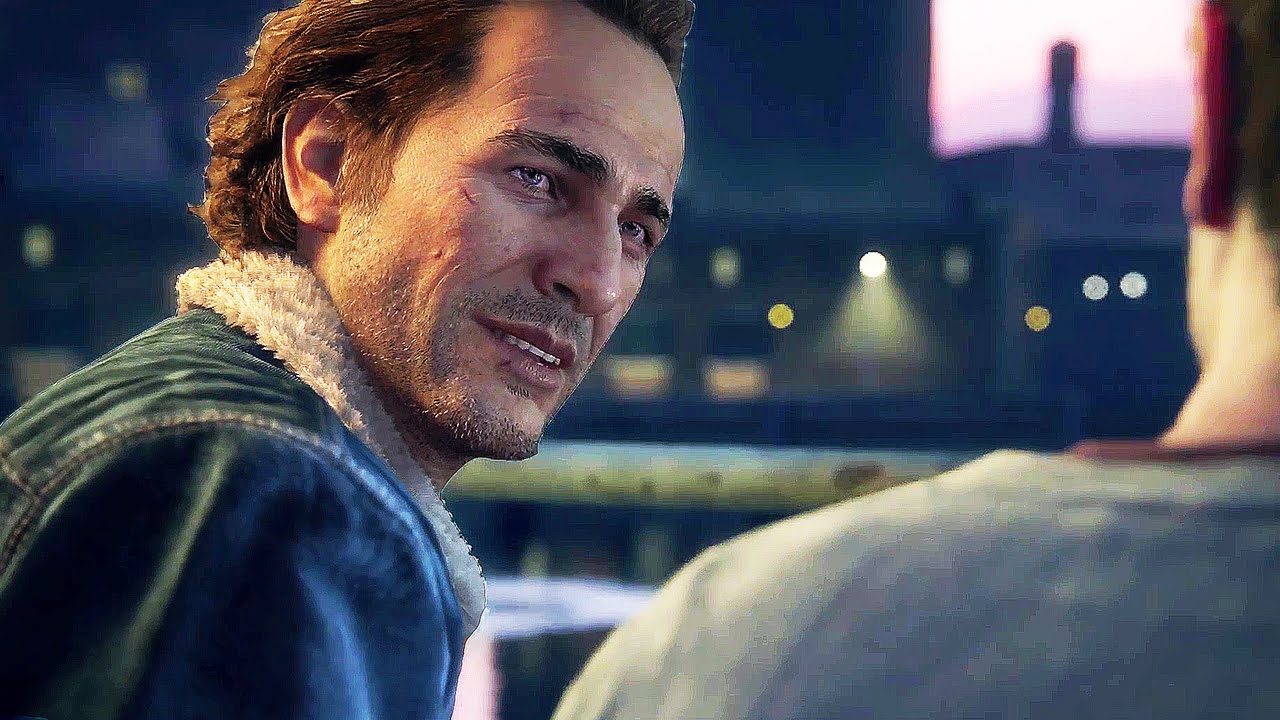 Oh brother… Nate is joined by his long lost brother, Sam, which provides quite the look into the duo's mysterious origins.
3. Horizon: Zero Dawn 
Horizon: Zero Dawn Thunderjaw gameplay
Robot dinosaurs. Mysterious post-apocalyptic society. Bad ass bow wielding heroine. Horizon: Zero Dawn was the unexpected sleeper hit of 2016, and is one of the best non-sequel games on this list. Another lush open world, Guerilla Games has given us an entirely new society set over a thousand years in the future. Enter Aloy, whip smart, an expert hunter, and the key to unlocking the mystery of how civilization fell. Face off against a slew of different monsters - human and robotic alike and explore the rich world of Horizon: Zero Dawn to unlock all of its secrets.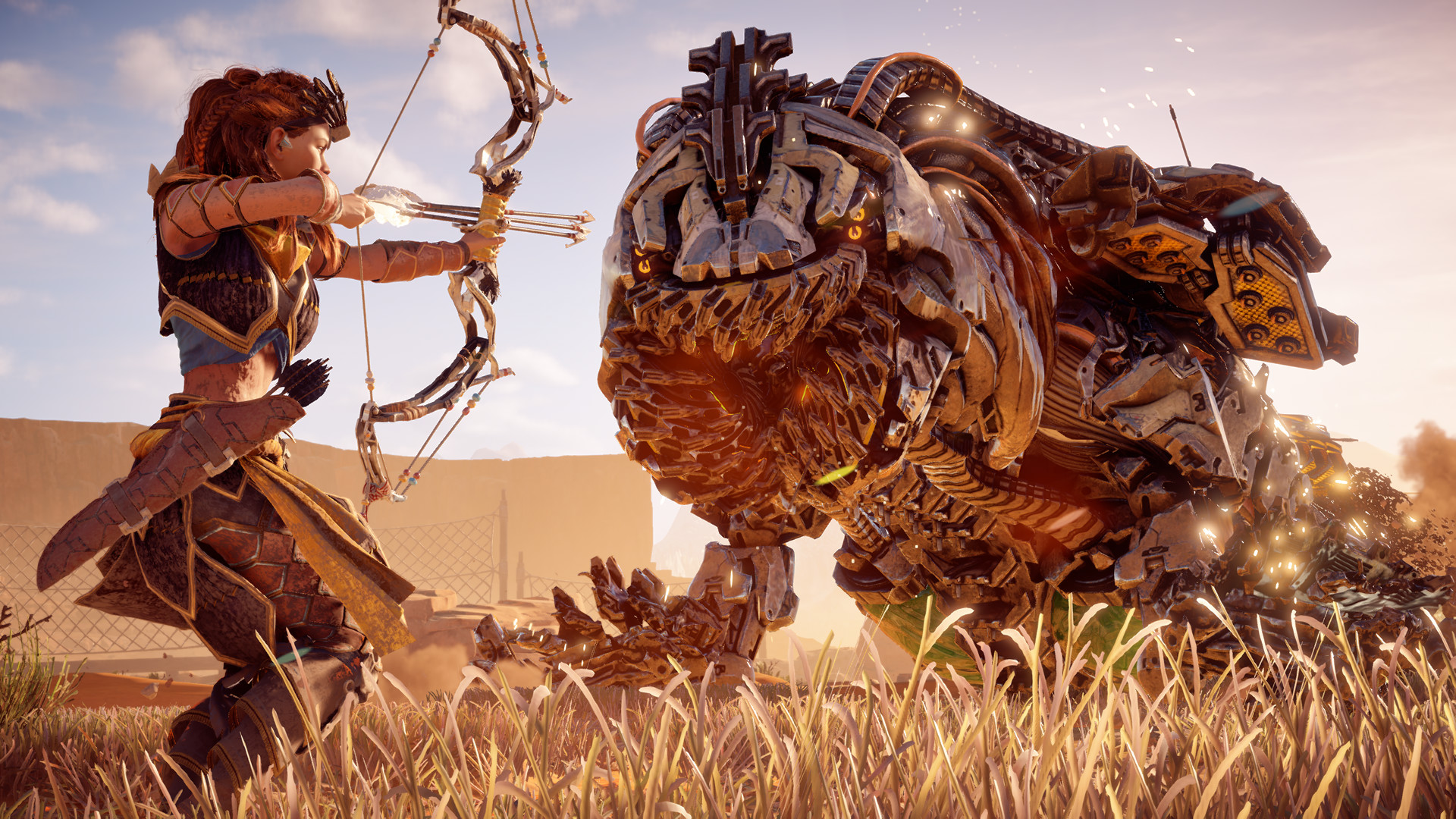 Monster hunter beware! Get ready to sling those arrows fast and loose as you come across increasingly tougher machines throughout your travels. Master different types of ammo to take down those machines and harvest them for their sweet sweet parts.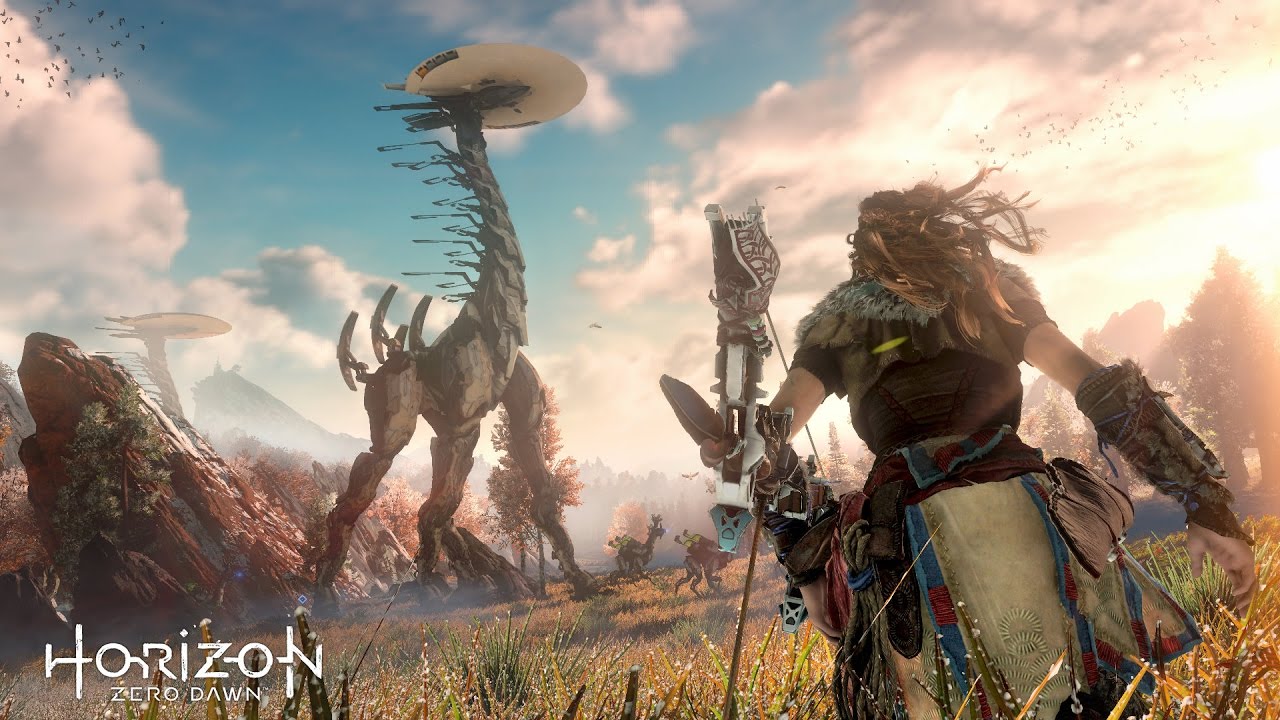 A new take on the tower concept, Horizon: Zero Dawn has you scale this massive machine in order to reveal new parts of the map. Be sure to take in the view from your new friend before you rappel back to the ground.
2. God of War (2018)
God of War Dragon combat gameplay
Another standout from 2018 which swept nearly every Game of the Year Award, God of War is the gold standard from PS4. God of War combine's it's semi-open world with an action packed story. Kratos and Atreus journey through the many realms of Norse Mythology, fighting gods and monsters alike. One of the elements that makes God of War unique is Kratos's Leviathan Axe. God of War uses all of these elements for a truly awe inspiring gaming experience, and that's not even mentioning that God of War doesn't have a single camera cut.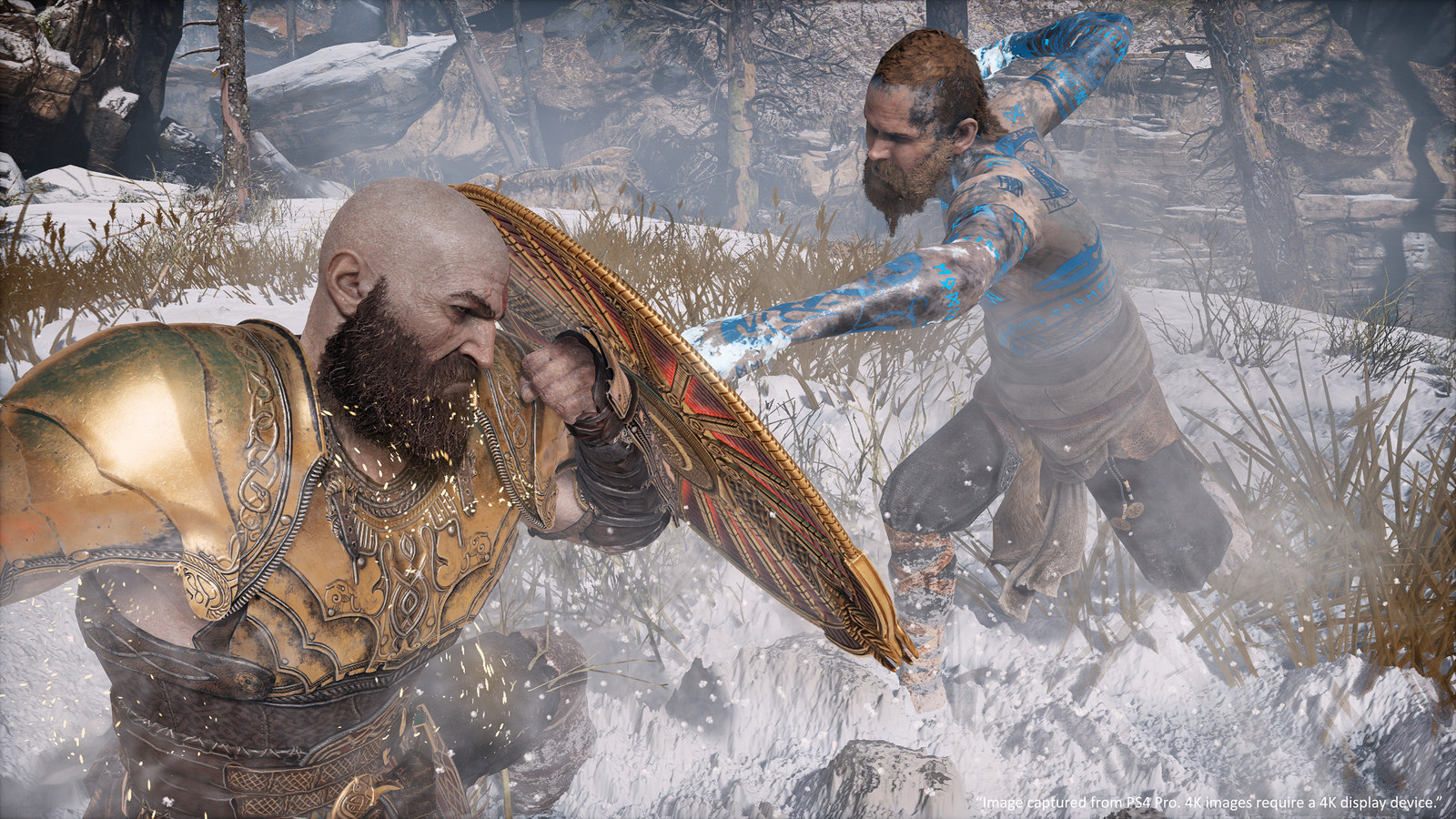 New land, new enemies. We've moved from Greek Mythology to the land of Norse tales, and there is a whole new world for Kratos and Atreus to explore, as well as new enemies to fight!
The Leviathon Axe is an invaluable weapon: not only can Kratos throw it and recall it at will, it also deals frost damage upon impact. Make sure to keep it upgraded so the blade is nice and sharp for your next encounter!
1. The Last of Us (Remastered)
The Last of Us Combat gameplay
It's telling when a game from 2013 is still on the top of nearly every best video game list. Another from Naughty Dog, The Last of Us is one of the most engrossing video games of all time. It's a heart pounding thriller where one wrong move can send you to a gory end. It's also a  story of resilience and the bond between two people. It's a painful look at the collapse of society and the lengths people will go to protect themselves. Play the game for the jaw dropping action and breathtaking scenery, but come back for the story and complex characters.
The Last of Us breathes fresh life into the zombie/horror genre, as Joel and Ellie face different types of Infected. Quickly assess which type of zombie your up against, as they have unique abilities and weaknesses!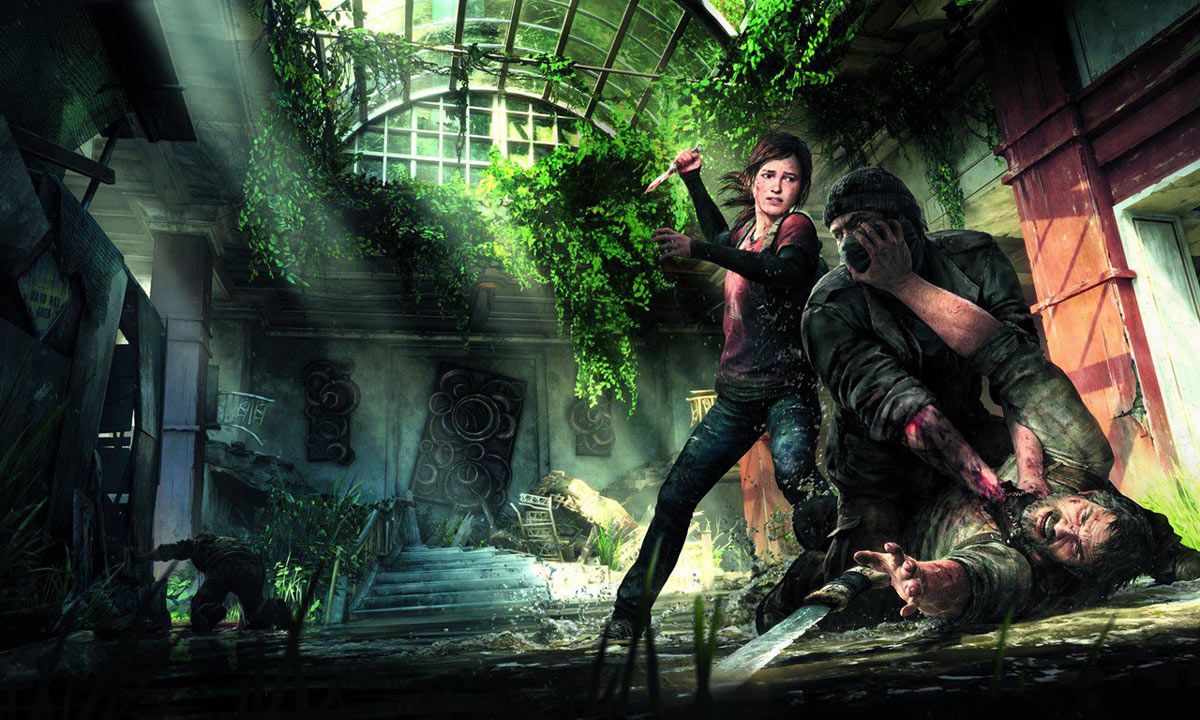 The real danger in The Last of Us is other survivors, who have turned to looting and killing as the world crumbles around them. Choose your approach carefully as you make your way across the U.S. and protect Ellie from the horrors of the world.
Image Gallery