[Top 10] Best JRPGs for PS4 Right Now
Updated: 04 Aug 2021 4:34 pm
Persona 4 is an absolute classic when it comes to PS4 JRPGs
For many, Japanese Role-Playing Games are more than just the defeating of monsters, the collecting of treasures, and the toppling of bosses. Indeed, ever since the initial Playstation made its way to shelves worldwide back in 1994, JRPGs have been an escape from the harsh realities of the real world as they allow gamers to make real connections with characters, explore worlds of their dreams, and live their wildest fantasies. Now in 2021 with the Playstation 4 still steadily pumping out innovative titles with incredible graphics and modern gameplay, the question comes down to not why do you play, but what will you play?
10. Monster Hunter World
(PlayStation 4, Xbox One, Microsoft Windows)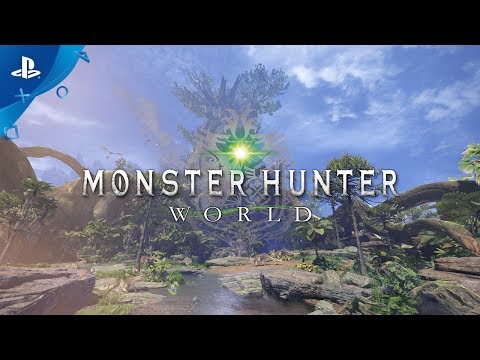 Monster Hunter Rise Trailer 
Well...looks like the monsters are out again! And it's up to you to slay them! Customize your character and set out to hunt some of the most ferocious and terrifying monsters in all of Astera! Upon taking down a large fire-breathing T-rex, or slitting the throat of a massive horned dragon, chop them up into parts that you'll use to upgrade your weapons and armor! Now, will you rise to the challenge and take up the hunt? Or will you end up the lunch of a hungry monster?
9. Valkyria Chronicles 4 
(PlayStation 4, Nintendo Switch, Xbox One, Microsoft Windows, Google Stadia)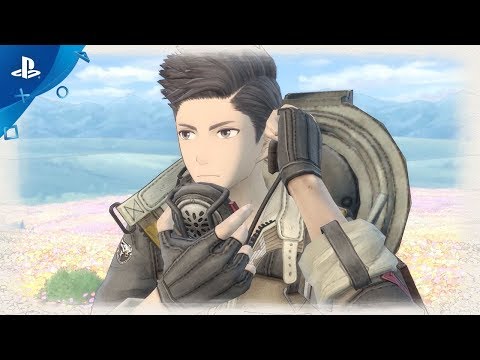 Trailer for Valkyria Chronicles 4
The fourth entry to the Valkyria Chronicles series, join the Federation Army in order to fight the Empire in the Second European War in this strategy-based RPG. The game also features a new 3rd person shooter element to the mix that challenges players to engage in combat-heavy warfare that requires the best of both strategy and reflexes. With all-new classes of soldiers as well, the 4th entry to this series challenges how players think of strategy games and encourages you to take risks, try new things, and expand your horizons as you save the world!
8. Yakuza: Like a Dragon 
(PlayStation 4, PlayStation 5, Xbox One, Xbox Series X|S, PC)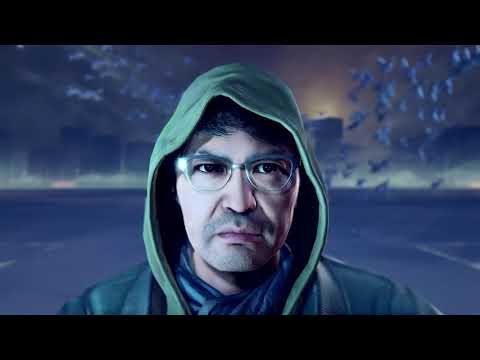 Trailer for Yakuza: Like a Dragon
After taking the blame and serving time for a crime that he didn't commit, Ichiban Kasuga finds that upon his prison release that his loyalty to the Yakuza went unrewarded as those he was once loyal to have once again stabbed him in the back. After assembling a rag-tag group of misfits, Ichiban takes to the streets of Japan seeking vengeance in this dynamic combat-based adventure that will have you swinging your trusty bat left and right as you take down thugs, cops, and anyone that dares stand in your way.
7.Lost Sphear 
(PlayStation 4, Nintendo Switch, Microsoft Windows)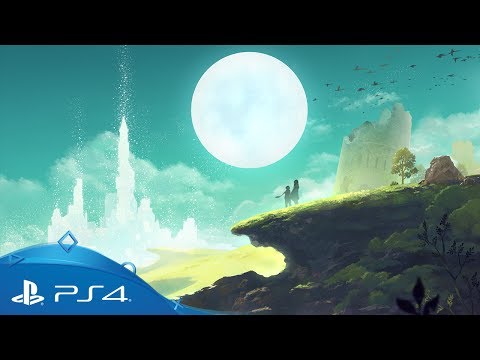 What if one day, everything that you love suddenly vanished? Join a young boy named Kanata as he desperately searches for a way to save the entire world from being forgotten and turning into mist. Rebuild the world through the power of Memory and see that the world, civilization, and humanity are saved from drifting away into nothingness.
6. Tales of Berseria 
(PlayStation 4, PlayStation 3, Microsoft Windows)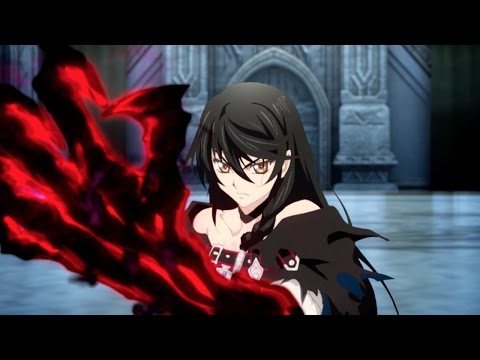 Tales of Berseria Trailer
 By now, the Tales series has become nearly synonymous with the JRPG genre, however, Tales of Berseria does an especially good job of combining a heart-grabbing story with a unique and fun combat system. Tales of Berseria is a direct prequel to Tales of Zestiria and beautifully further fleshes out the characters and story while adding its own unique touches. Unlike other entries to the series, however, Tales of Berseria takes a bit more of an emotional approach to the story that explores the deepest darkest parts of the human heart during the protagonist's tortured quest for revenge.
5. Ni No Kuni II: Revenant Kingdom 
(PlayStation 4, Nintendo Switch, Microsoft Windows)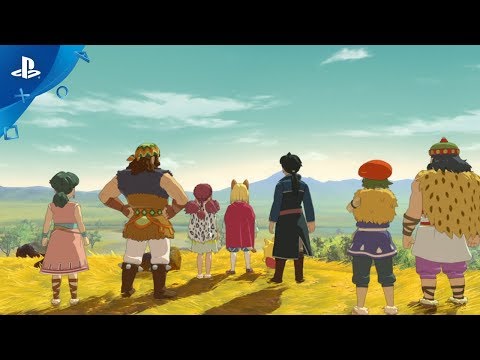 Trailer for Ni no Kuni II: Revenant Kingdom 
Jump into the world of Studio Ghibli and follow the tale of Evan Pettiwhisker Tildrum, a prince in exile who has set out to found his own kingdom in order to unite all the kingdoms of the world. Divergent from previous entries in the Ni No Kuni series, Revenant Kingdom introduces an all-new real-time combat system that breathes new light into the game and makes it into an entirely immersive experience. While traditionally the series has put a great deal of emphasis on the adventure aspects of the game, Revenant Kingdom introduces kingdom building, an element that will unlock new abilities, level up your character, and give you the strength to unite the world!
4. Final Fantasy XIV: Shadowbringers 
(PlayStation 4, Microsoft Windows, Classic Mac OS)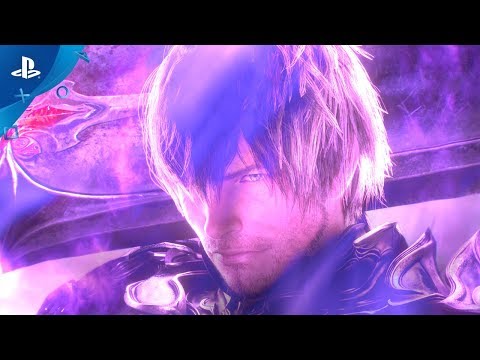 Trailer for Final Fantasy XIV: Shadowbringers 
While it may be a bit bold on our part to include an MMORPG in the list, Final Fantasy XIV: Shadowbringers is everything that a good JRPG should encompass including razor-sharp dialogue, soulful voice acting, and uncannily realistic characters. These are just some of the reasons that the Shadowbringers story is considered to be one of the all-time best to ever grace the Final Fantasy series and a must-play for all JRPG players!
3. I am Setsuna  
(PlayStation 4, Nintendo Switch, Microsoft Windows, PlayStation Vita)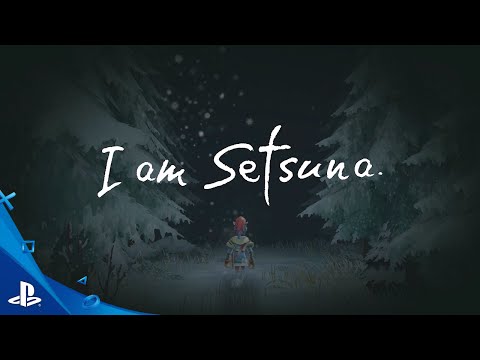 Trailer for I am Setsuna
 I am Setsuna's greatest strength is its commitment to the somber and harmonious tone that penetrates every element of the game from the visuals, the soundtrack, and of course even the storyline. Unlike most traditional JRPGs that thrive off of creating an atmosphere of chaos and climax, the tone of I am Setsuna plays almost like a life simulator game and while of course you are still slaying enemies and exploring the great frontier of unknown worlds, at least you feel a sense of uncanny relaxation while doing so.
2. Dragon Quest XI: Echoes of an Elusive Age 
(PlayStation 4, Nintendo 3DS, Nintendo Switch, Xbox One, Microsoft Windows, Google Stadia)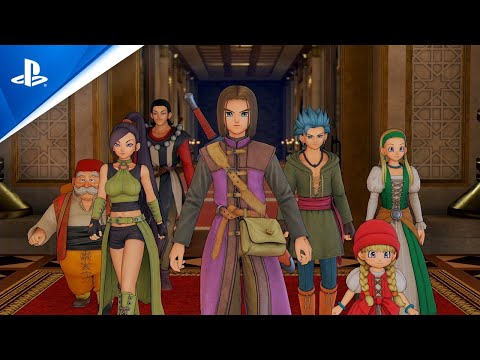 Trailer for Dragon Quest XI: Echoes of an Elusive Age 
Dragon Quest XI is concrete proof that turn-based combat can still bring players to the edge of their seats in anticipation of their opponent's next move even in 2021. No matter the size of the enemy, each monster you encounter has its own entirely unique fighting style that requires quite a deal of trial and error, making the mundane days of simply whipping out your strongest spell on simple field enemies, a thing of the past. All and all, Echoes of an Elusive Age took what we love about the classic JRPG and even after 35 years, has still made improvements that reinvigorate the entire genre. Keep doing what you do Dragon Quest! Even after all these years you never fail to impress!
1. Persona 5 Royal 
(PlayStation 4)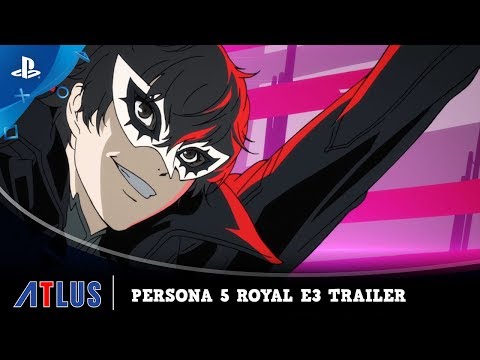 Trailer for Persona 4
By day, live the life of a typical high school student and attend class, work a part-time job, and just hang out with friends. However, at night adjourn your mask and invade the minds of corrupted adults and make the change you want to see in the world. In the strongest storyline the series has seen to date, Persona 5 Royal's flashy turn-based combat system is coupled with perplexing and unexpected dungeon puzzles that are a challenge even to the most veteran Persona player. Aside from the main storyline, players can relish the opportunity to explore Tokyo in an extensive map that is meticulously detailed down to the point. With players averaging well over 100 hours just to fully beat all parts of the stories, it's safe to say that Persona 5 is a modern classic that encapsulates the JRPG genre to its zenith!
You May Also Enjoy: 
Image Gallery