17 PS4 Exclusives Gamers Wish They Could Play on PC
Updated: 17 Sep 2018 11:45 pm
This is going to hurt.
So what exactly are you missing out on if you don't have a PS4?
As a PC gamer myself, I recognize the numerous benefits granted to gamers on PC. The experience is entirely customizable, we don't have to pay extra for online multiplayer, and RGB makes everything better. Still, I made sure to save up for a PS4 as well – because their exclusives are just unmissable. Here's a list of some of the stand-outs.
17. Ghost of Tsushima
The Gameplay Debut of Ghost of Tsushima.
Sucker Punch's highly-anticipated title Ghost of Tsushima follows samurai Jin Sakai as he fights against the Mongols. It is a beautiful action-adventure style game with some great looking stealth elements. Plus, Samurai game. Come on. A proper modern game in a samurai setting is something that gamers have been clamoring for, so to have that wish fulfilled is a beautiful thing. That beauty turns rather bitter, though, for PC gamers who don't own a PS4. So close!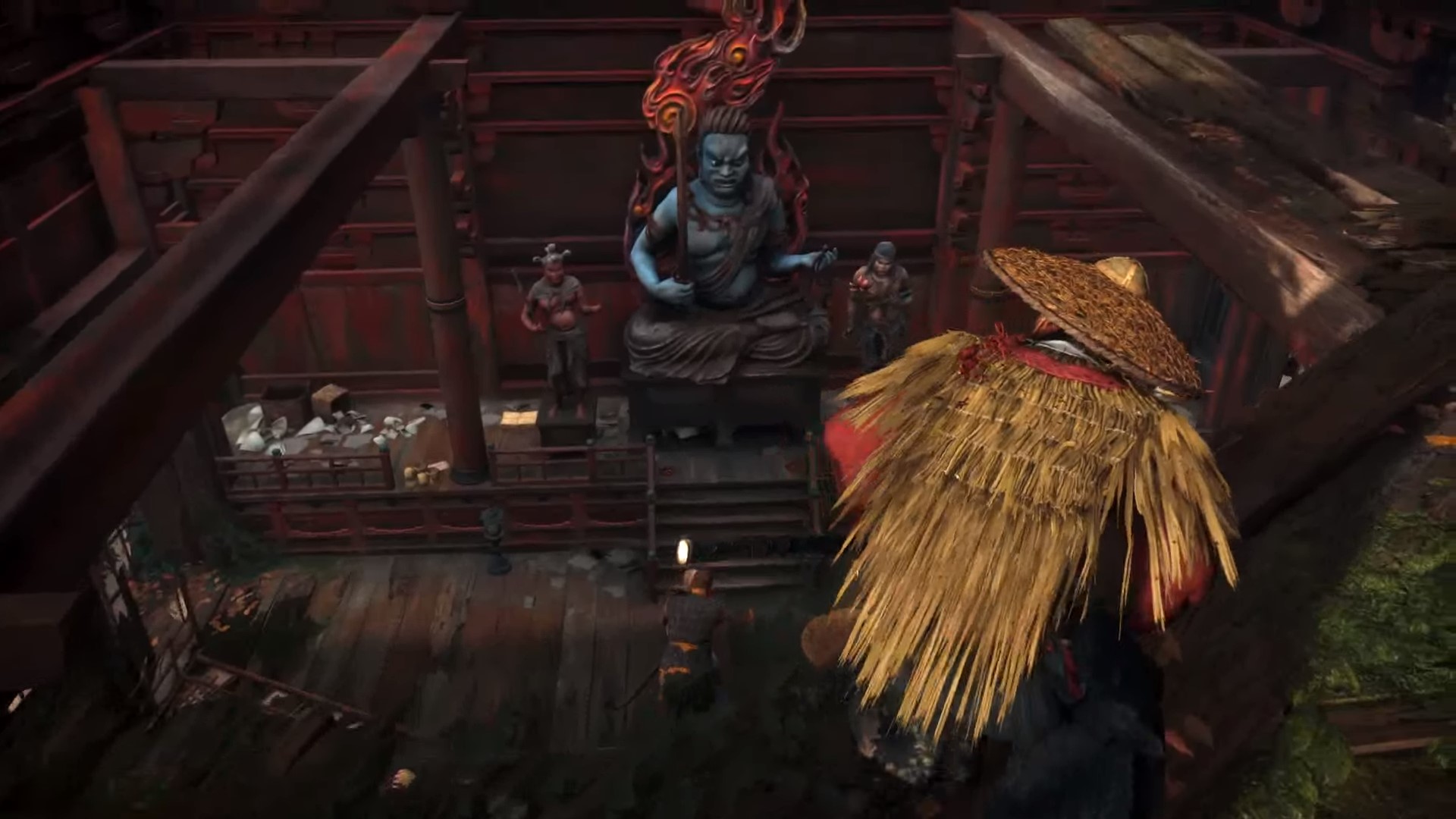 Shout out to ceiling beams, without which stealth couldn't exist.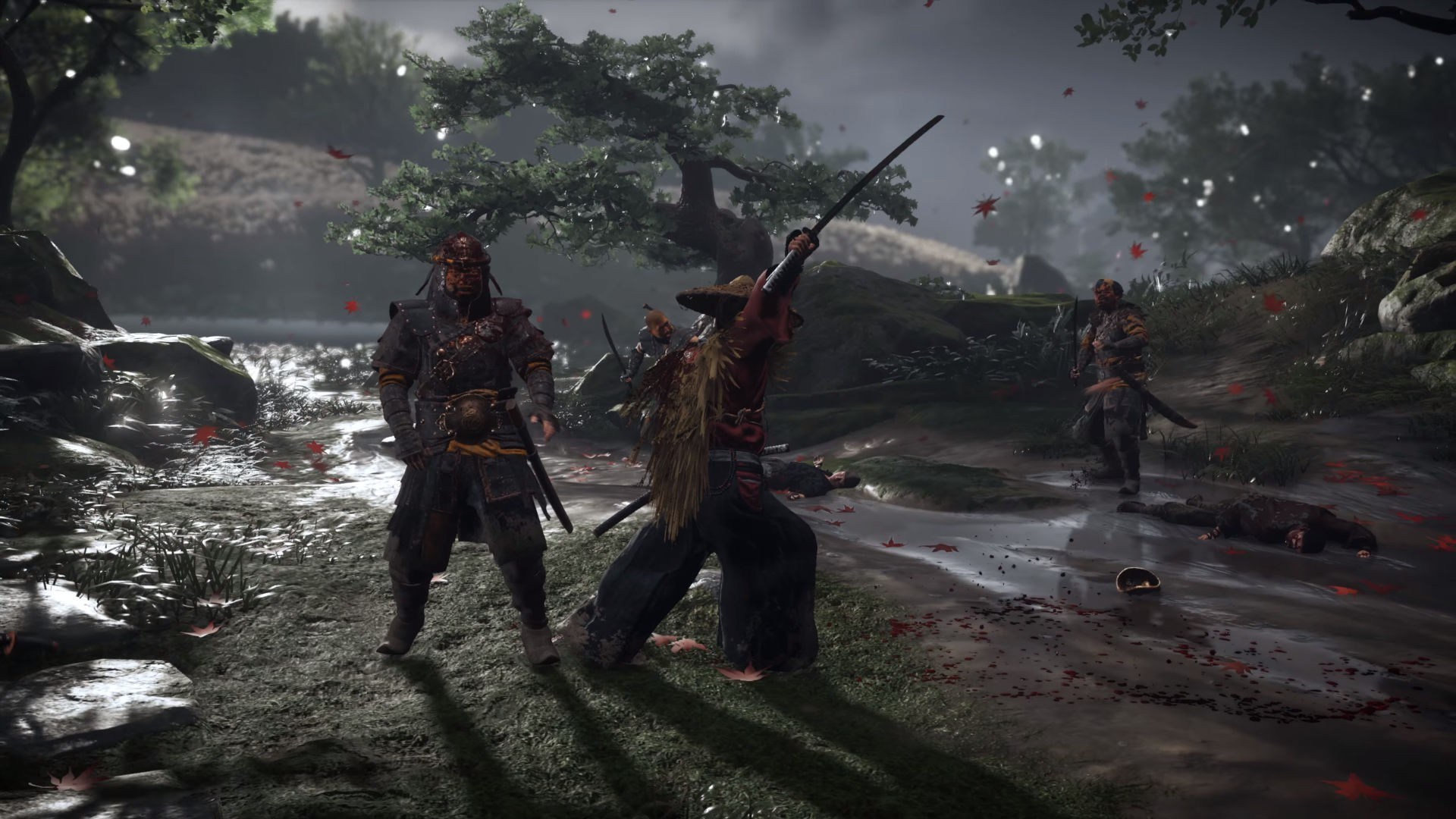 Also shout out to leaves, because…I mean, look at that.
16. Spider-man PS4
Spider-man PS4 Gameplay.
Spider-man PS4 puts players into the shoes (or spandex boots) of spidey himself, delivering high-flying thrills and intensely satisfying combat. The open-world action adventure game can be summed up as Arkham but with Spider-man – and that's a glorious thing. After years of waiting for a Spider-man game that could live up to the traversal mechanics of Spider-man 2: The Video Game, we finally have it. Well, by "we" I mean those of us who have a PS4. Stings, doesn't it?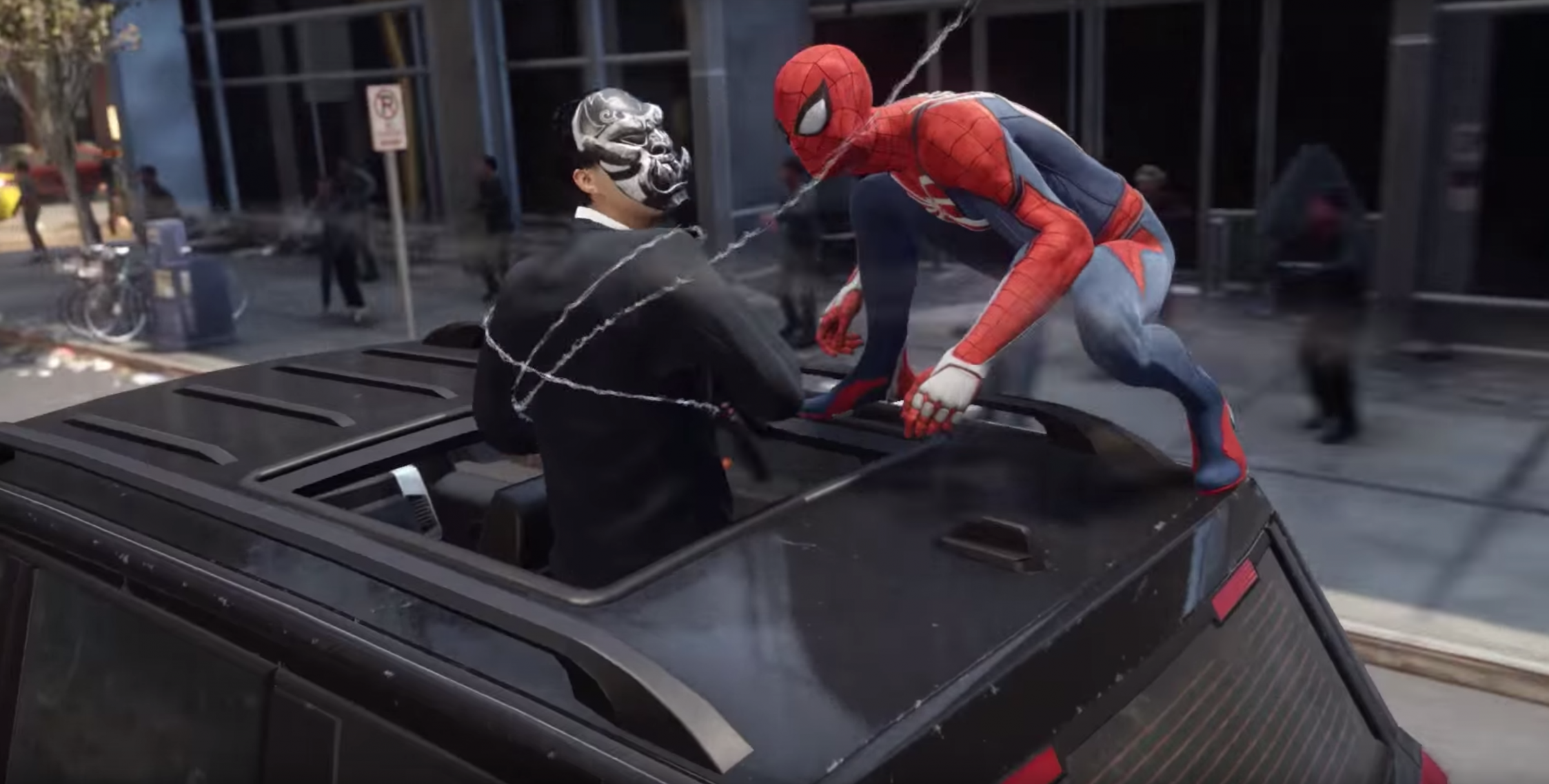 I'm sure there's a Skyrim mod that will give you the same experience.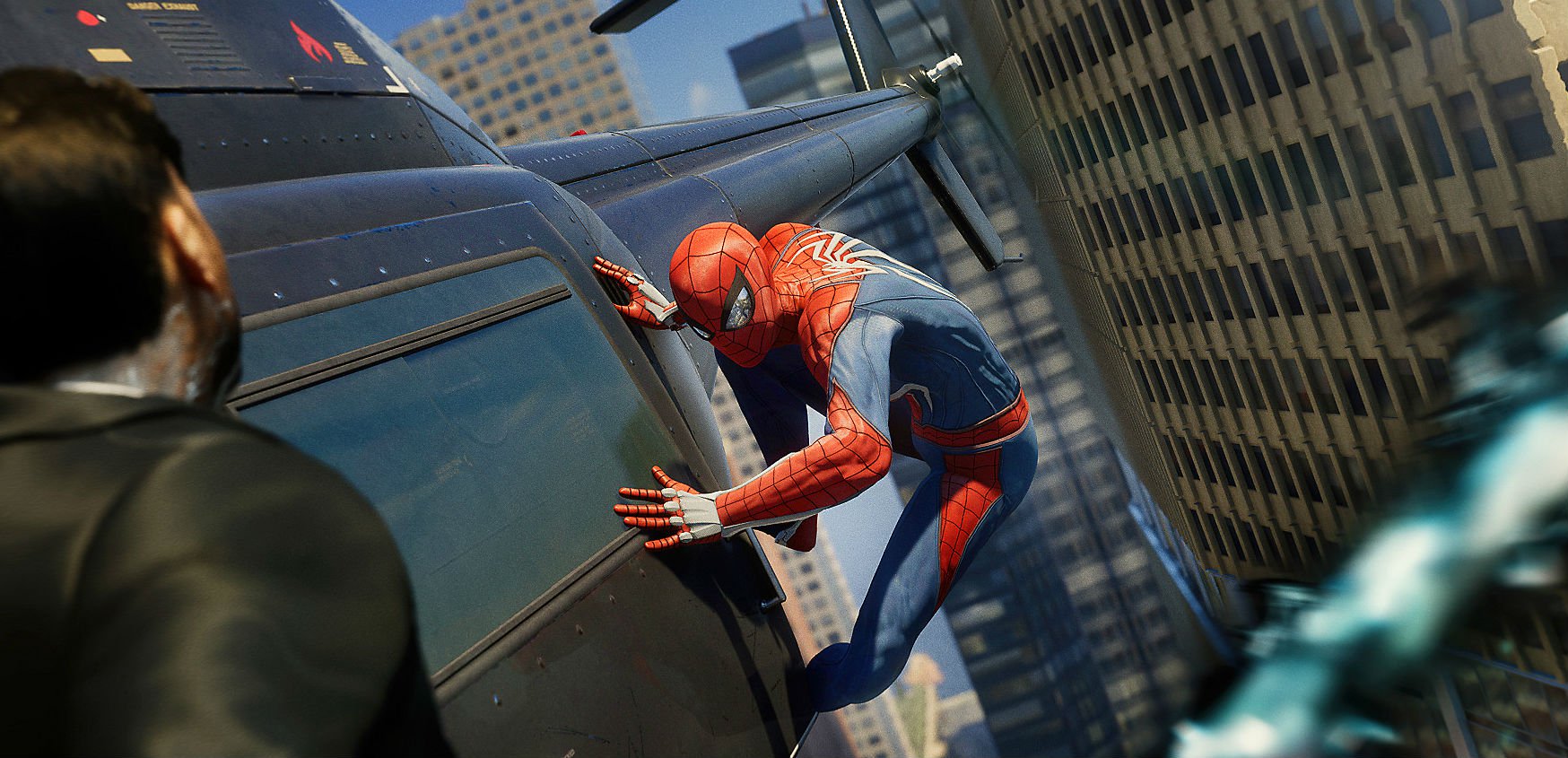 I have never ridden in a helicopter, but this doesn't look right.
15. Death Stranding
Death Stranding Gameplay Debut.
Death Stranding is the latest brainchild of acclaimed director Hideo Kojima. It's a…well, it's a…honestly, it's hard to say with confidence what kind of game this is. Everything about it looks abstract and awesome. The hype behind Death Stranding is insane. Players are chomping at the bit to play a game they no virtually nothing about – all because Hideo Kojima is behind the wheel. It makes sense that PC players might feel a bit left out.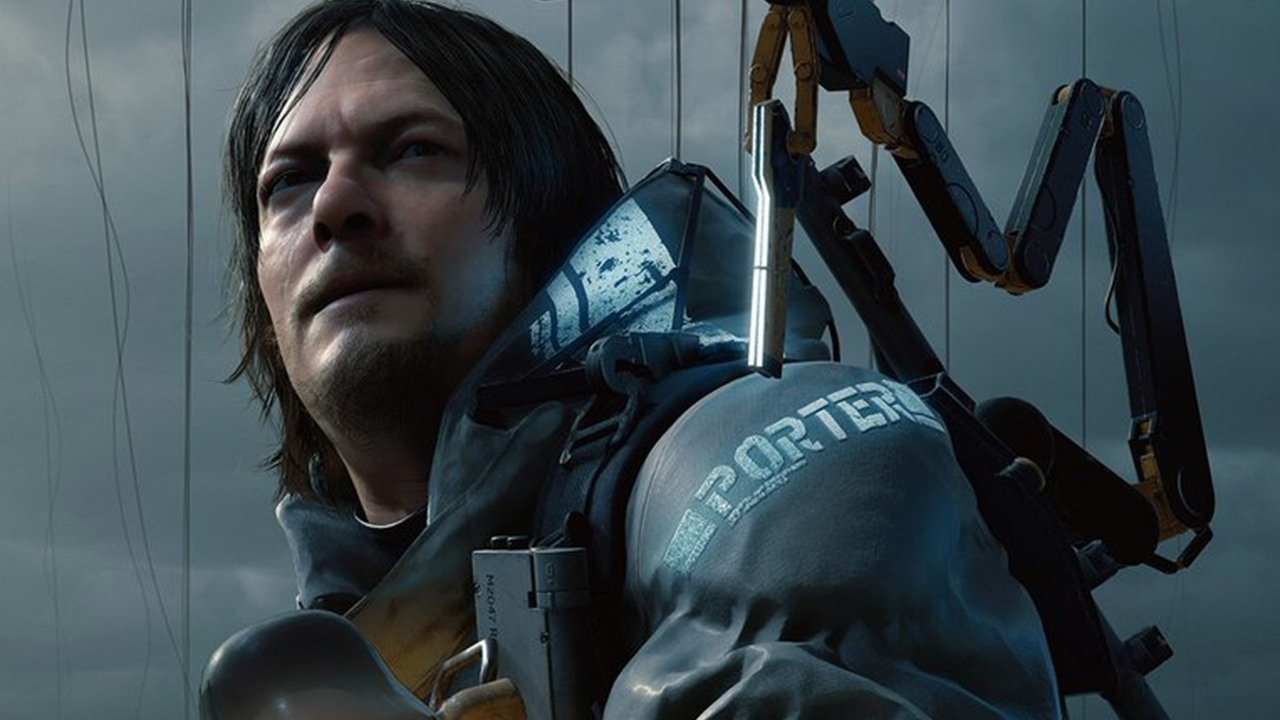 Oh, and Norman Reedus is in it. Gotta have it.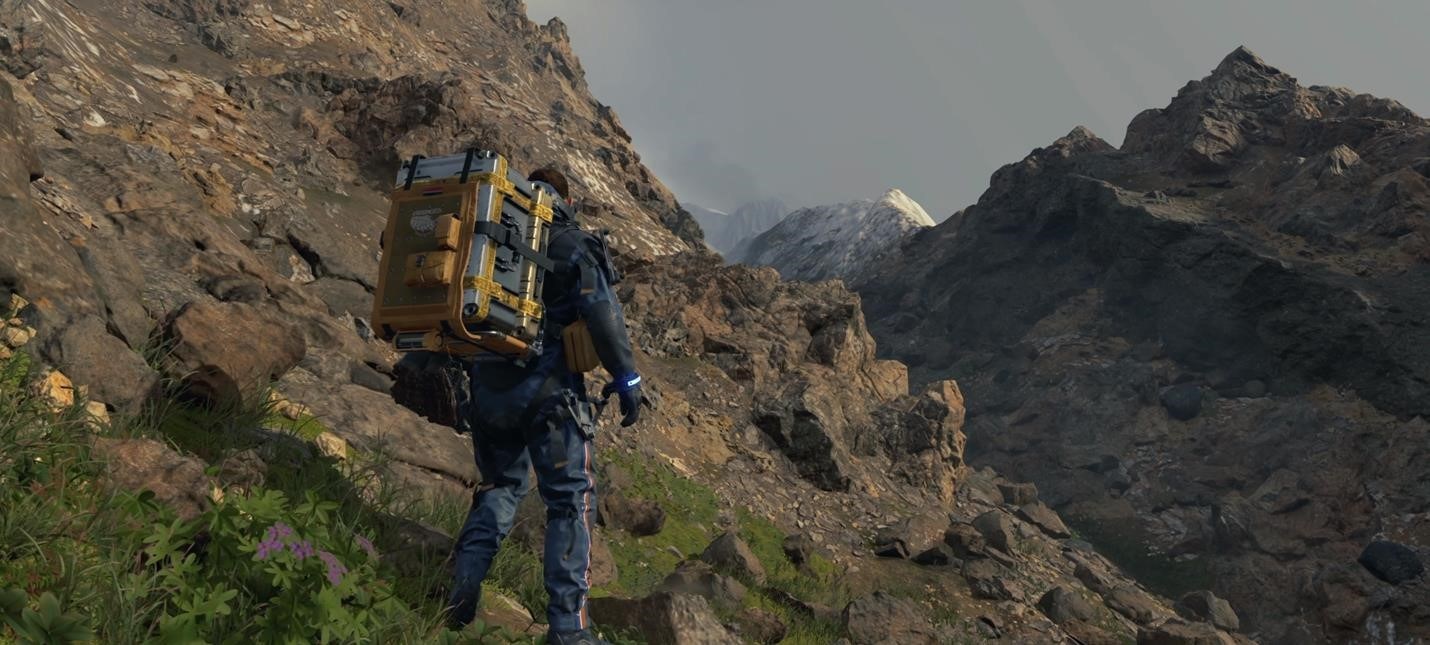 All we've been shown is a few characters walking through environments like this, and I still want it.
14. The Last of Us Remastered
The Last of Us Remastered Gameplay.
The Last of Us is a third-person shooter/survival game developed by the kings of narrative experiences: Naughty Dog. It follows the story of Joel and Ellie as they explore a post-apocalyptic world. The Last of Us is a must-play, and this remaster means it's looking and playing better than ever. PC players with high standards would delight to know that the game runs at a buttery 60 FPS. Key word "would."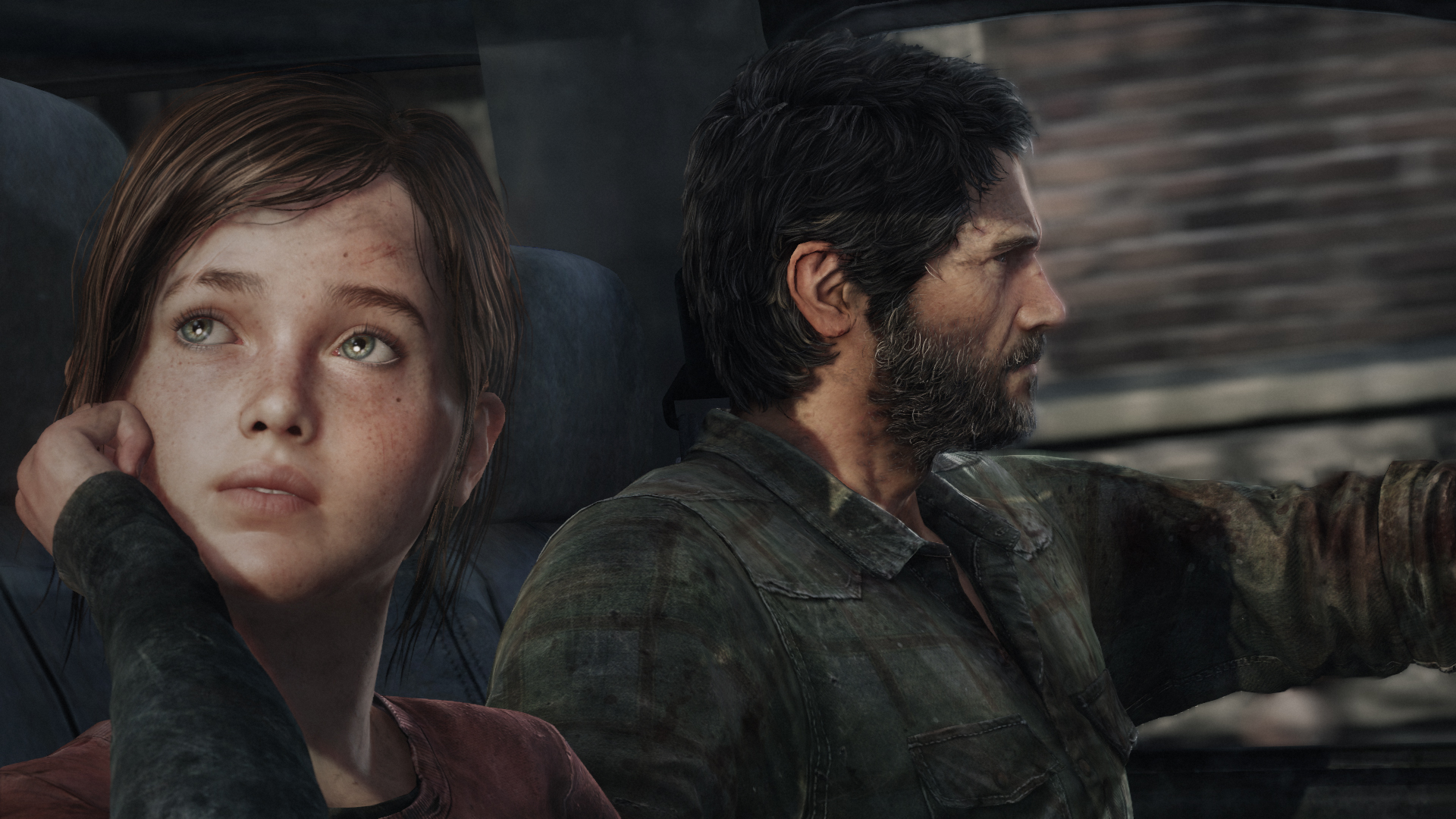 Looks like she doesn't have a PS4.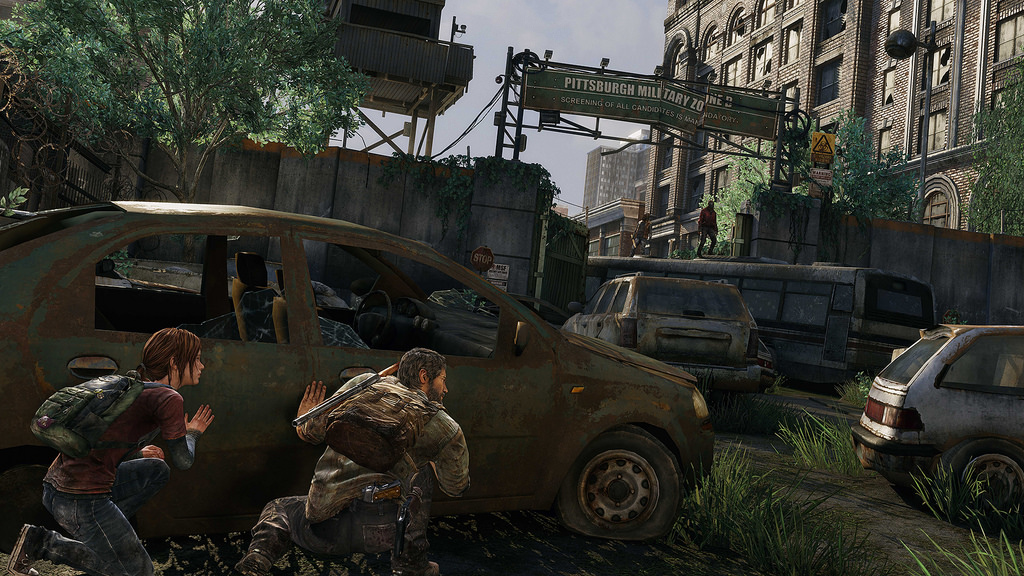 Escorting a 14-year-old actually doesn't suck in this game.
13. The Last of Us Part 2
The Last of Us Part 2 Gameplay Debut.
The Last of Us Part 2 is…The Last of Us, but better. This time around the narrative focuses on a slightly older Ellie, and takes players back into the world they came to love in the first game. Imagine crying in bitter despair because you can't play a game as well-crafted and engaging as The Last of Us. Then imagine being kicked in the shin while you're crying. That's what this is for PC players.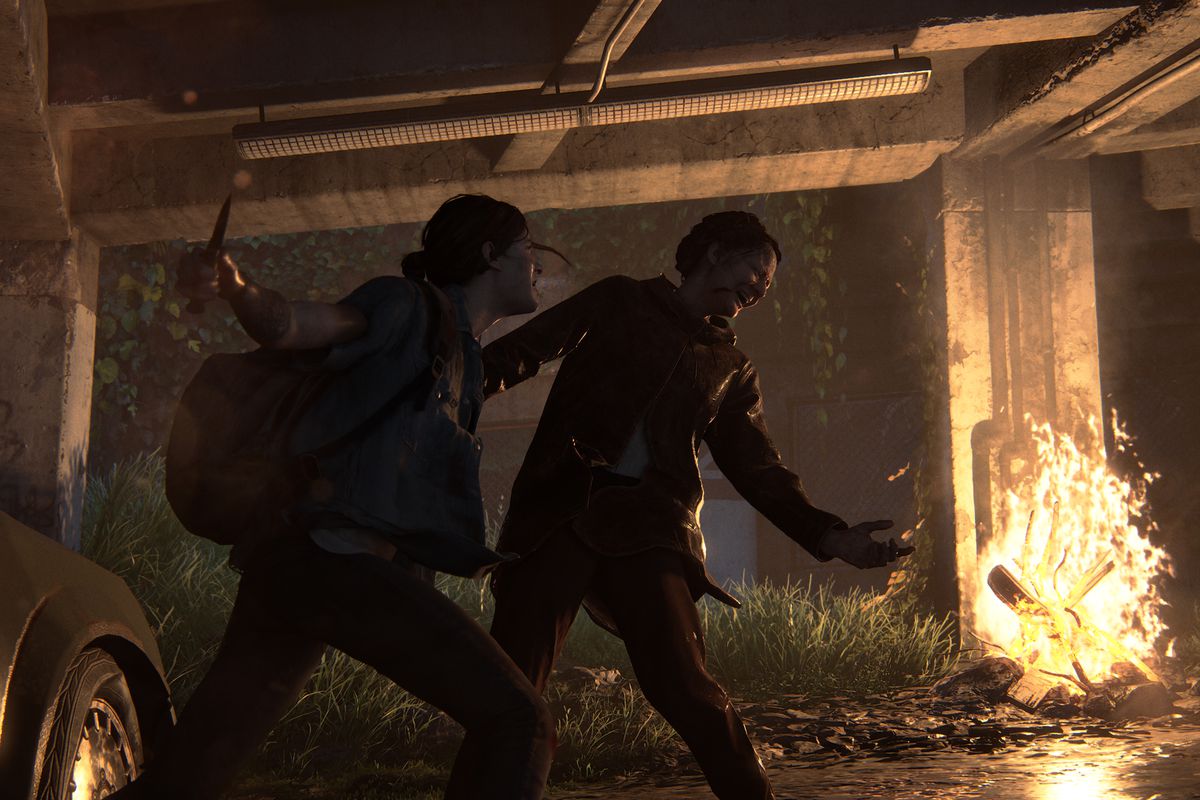 Pictured above: a disgruntled PC player after hearing her friend talk about playing this game.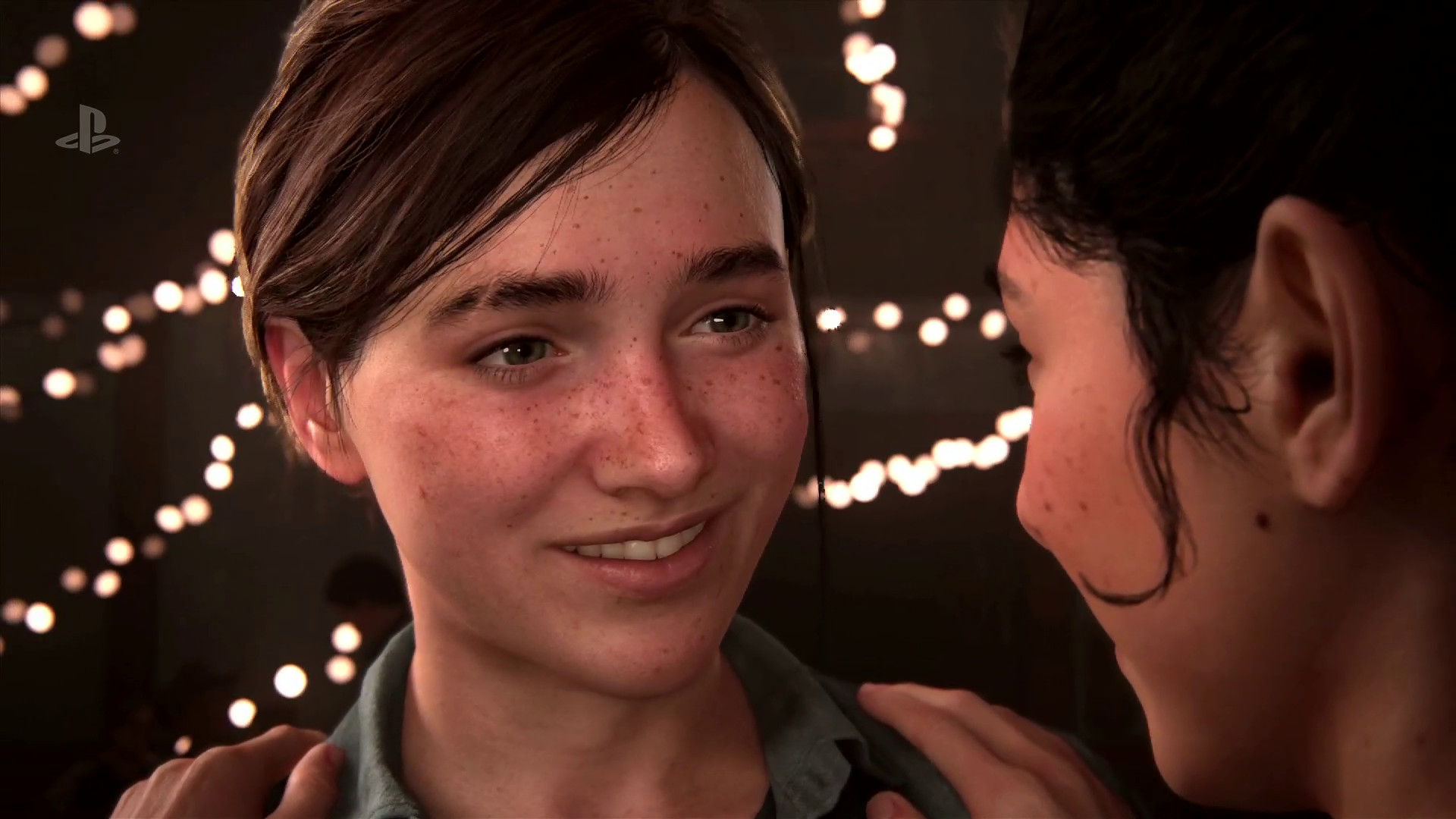 I just wish the graphics were good.
12. Days Gone
Days Gone Gameplay.
Days Gone is an open-world third person shooter / survival game in a post-apocalyptic setting. Day-Z style zombies are running around making life difficult, and the player has to deal with it. Okay, remember how PC players can't play The Last of Us? Wouldn't it suck if the consolation prize were also PS4 exclusive? Whoops.
That world is just begging to be explored! Unless you're on PC.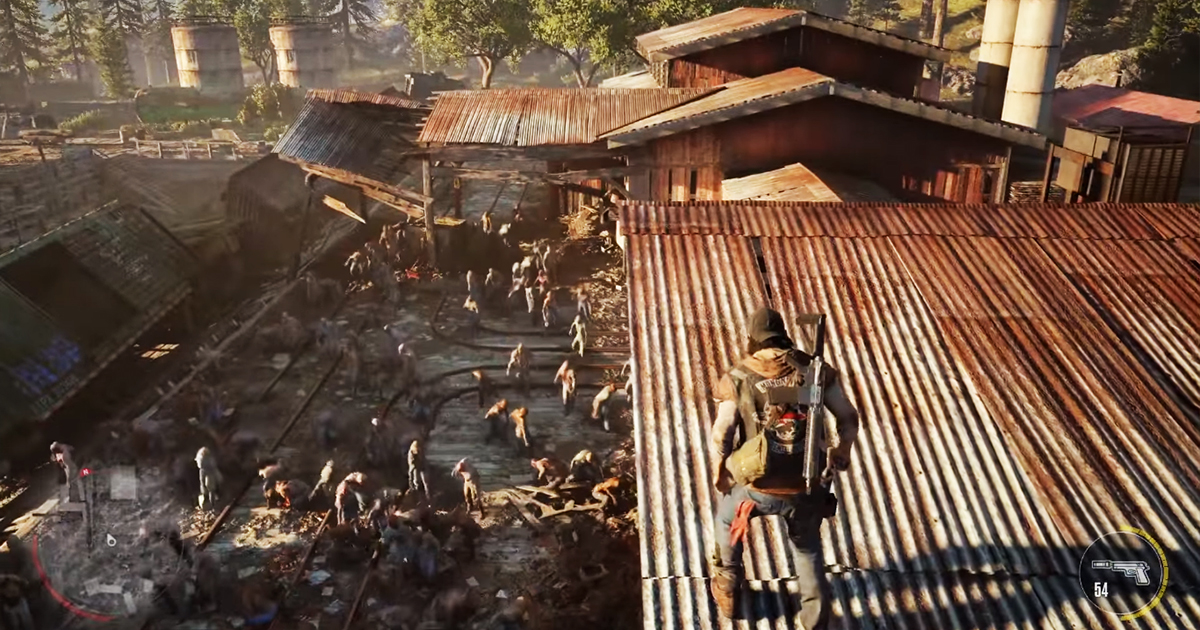 Actually, never mind. Turn back.
11. The Order: 1886
The Order: 1886 Gameplay.
The Order: 1886 is a third-person shooter set in, you guessed it, 1886. And everything is steampunk. This narrative experience is a must-have. Well, when I say must-have, I really mean must-Redbox. While the content is great, it's a short-lived experience that leaves most gamers wondering where the rest of it is. Still, PC players can't even rent this bad boy.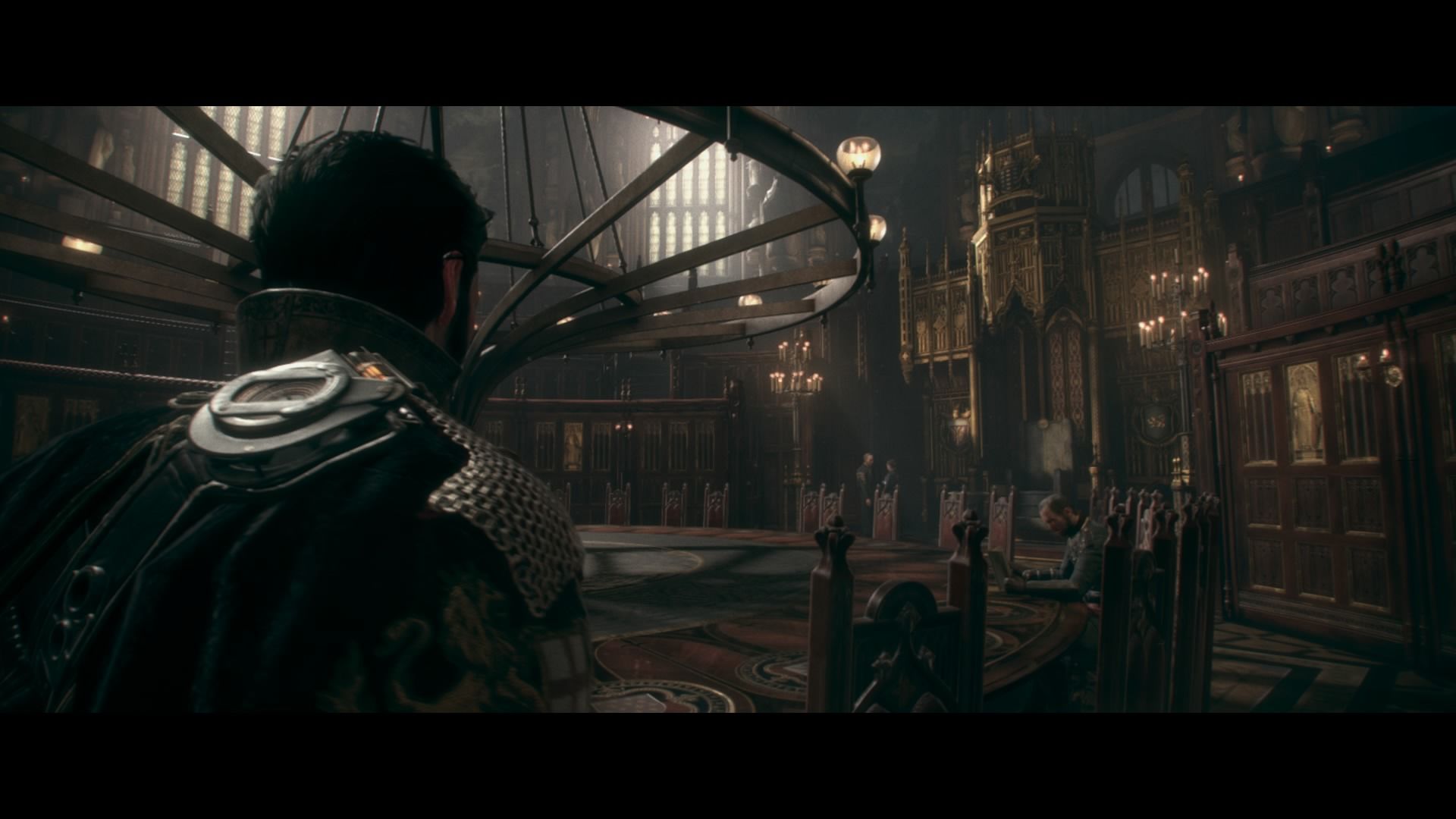 Man I want to sit at that table.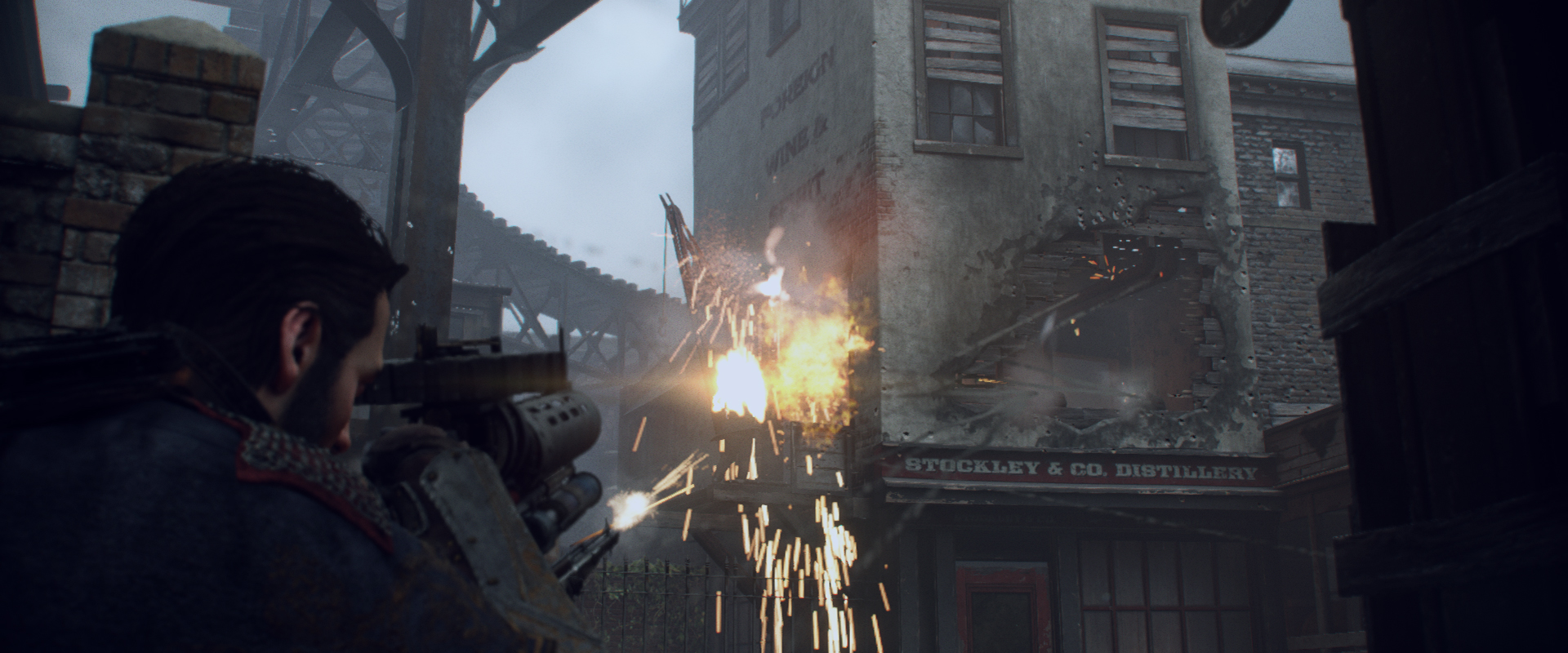 Gorgeous.
10. Uncharted 4: A Thief's End
Uncharted 4 Gameplay.
Uncharted 4 is a thrilling third person shooter and the stunning conclusion to Naughty Dog's beloved franchise. It follows Nathan Drake and friends on a journey that stacks up narratively with The Last of Us, and provides insanely fun action along the way. As you can probably tell by now, Naughty Dog can basically do no wrong. Unless you count them doing wrong by PC players. Another must-have that's out of reach.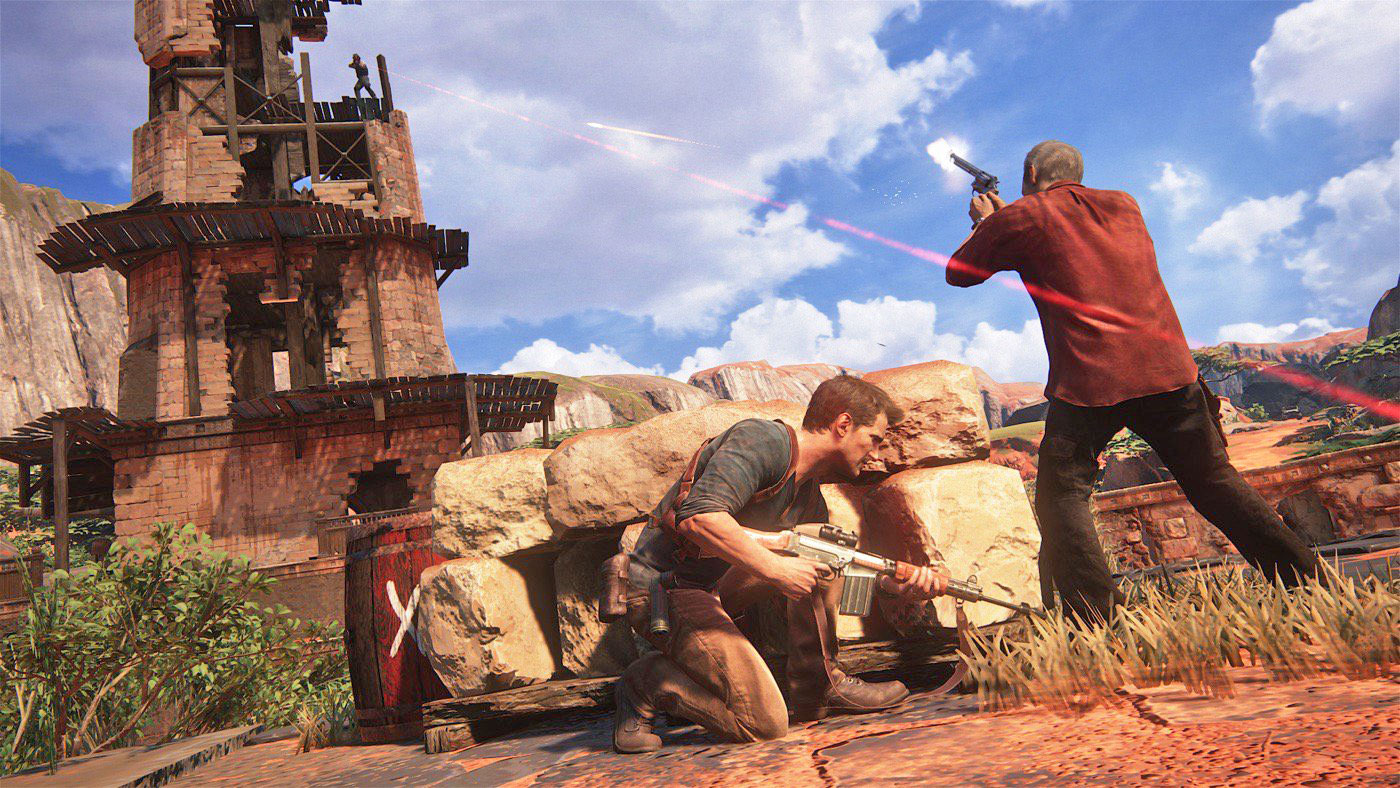 Sully is not very good at taking cover.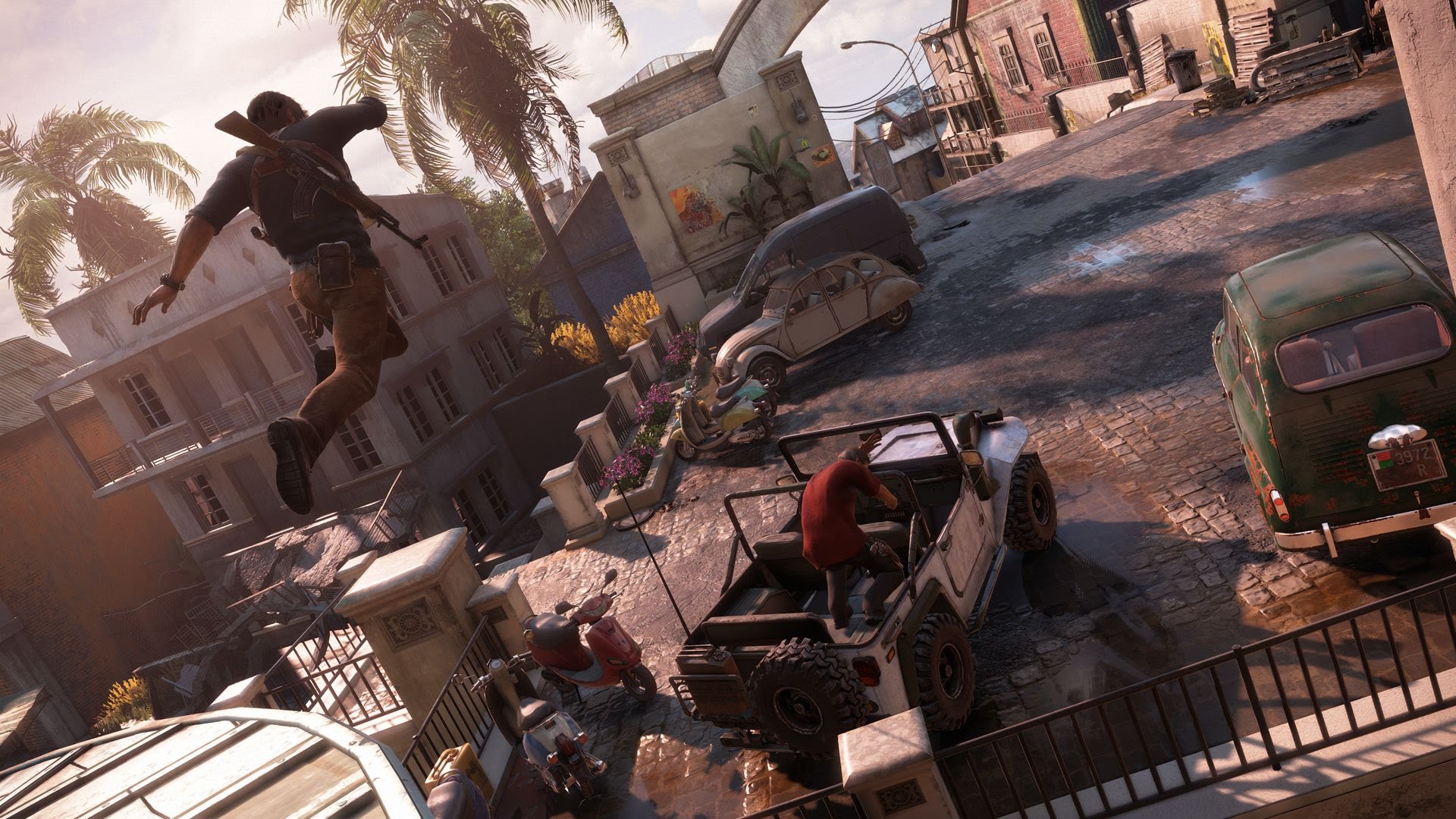 Skip to my loo, la la la!
9. Persona 5
Persona 5 Gameplay.
Persona 5 is a long-awaited entry into the famous Persona franchise. It's equal parts JRPG, dungeon-crawler, and social-simulator. That's a lot of bang for your buck. PC players who love role playing are left longing for what has been called one of the greatest role-playing games of all time. Maybe that's an exaggeration. But what if it isn't?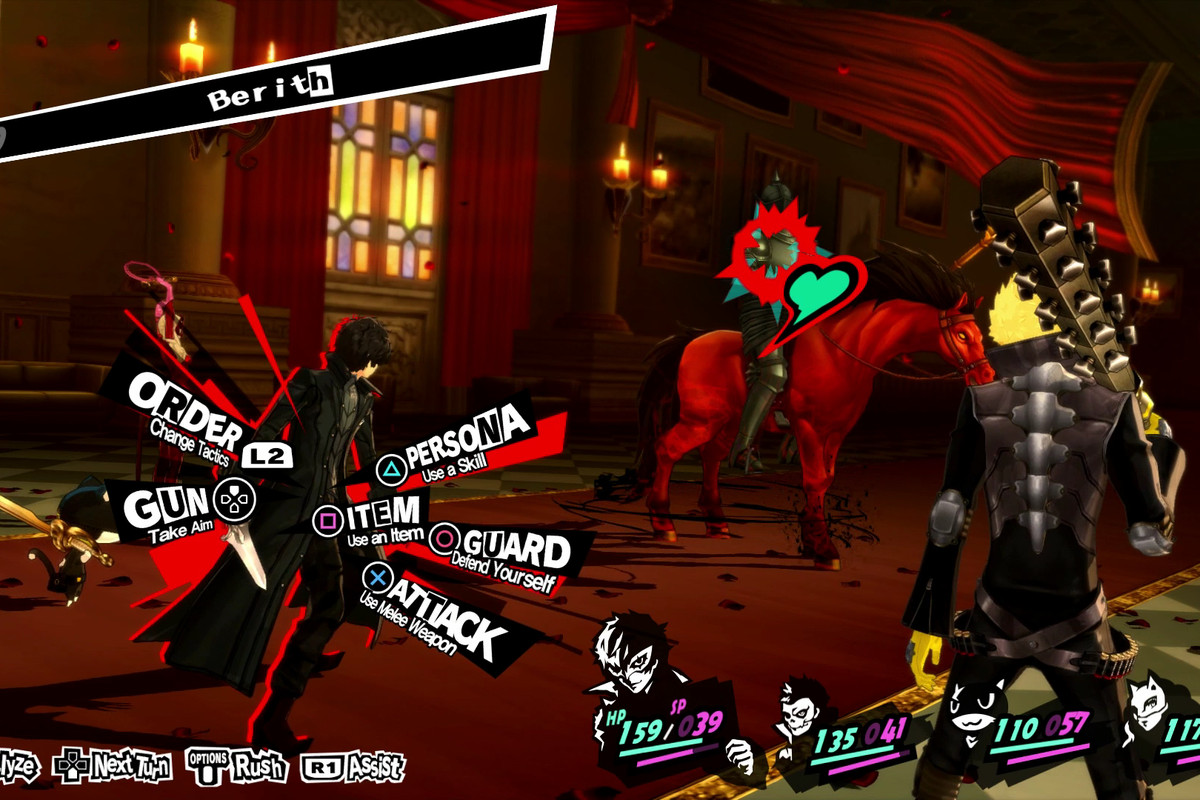 Aw, who wants to read all those tilty words anyway?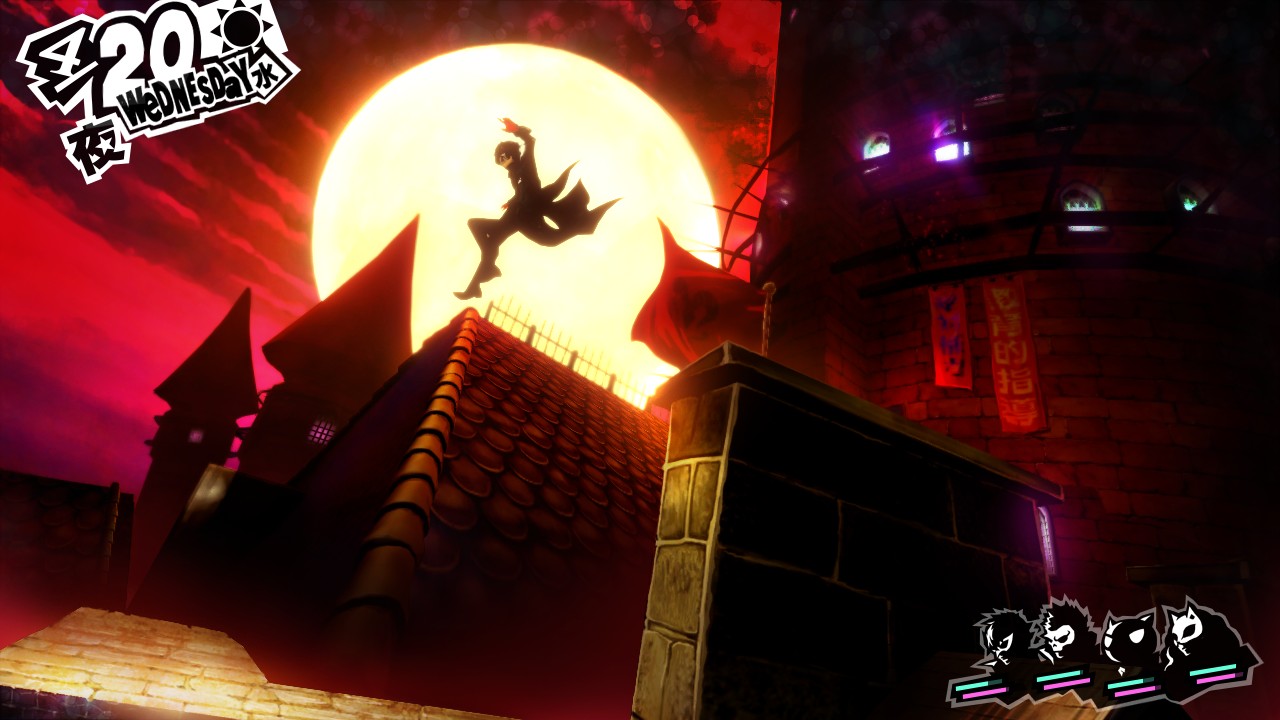 That's not what my 4/20 looked like.
8. Infamous Second Son
Infamous Second Son Gameplay.
Before Ghost of Tsushima, there was Infamous. Sucker Punch's open world action superhero game was one of the first major PS4 titles to launch, and it was a wonderful success. PC players who live in Seattle will be particularly salty about this one: the game is developed by Seattle natives who have faithfully represented their hometown in this title. My condolences to those players, but if it makes you feel any better – everyone who can't play this game should feel bad!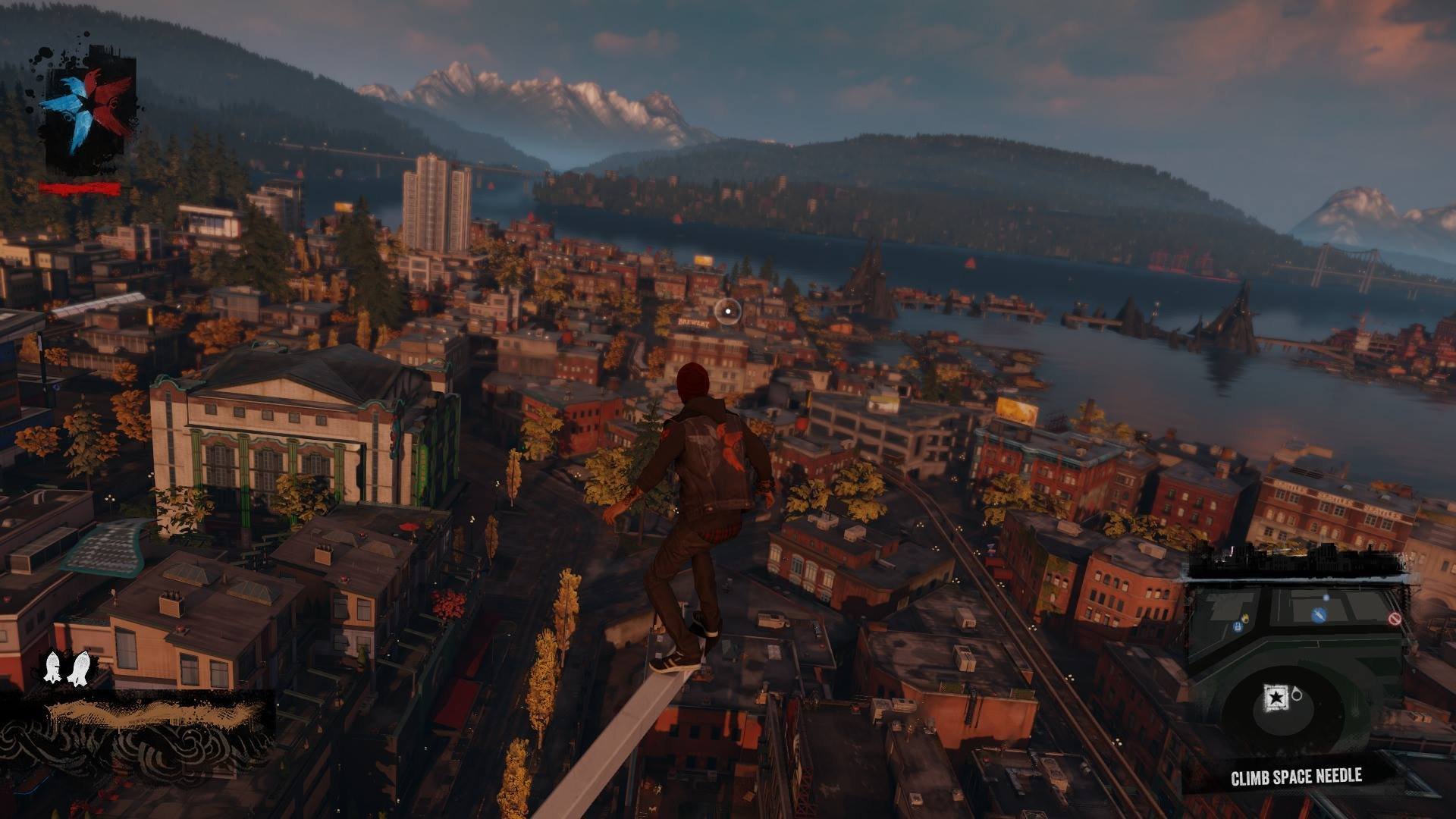 At least PC players don't have to step into the shoes of someone who dresses like that.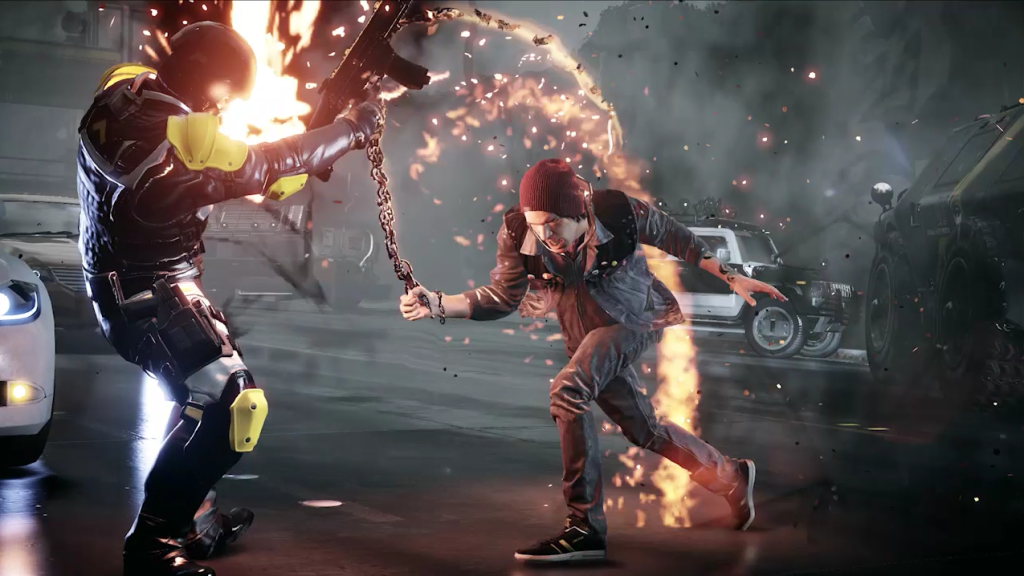 Oh. Don't tell him what I said about his clothes.
7. Uncharted: The Lost Legacy
Uncharted: The Lost Legacy Gameplay
Uncharted: The Lost Legacy started out as stand-alone DLC for Uncharted 4. Naughty Dog, unstoppable developers that they are, accidentally made a whole game out of it. And it's glorious. This game is like a slightly shorter, slightly more fun version of Uncharted 4. The narrative isn't as all-encompassing, but as a whole it's still worth crying over if you're stuck on PC.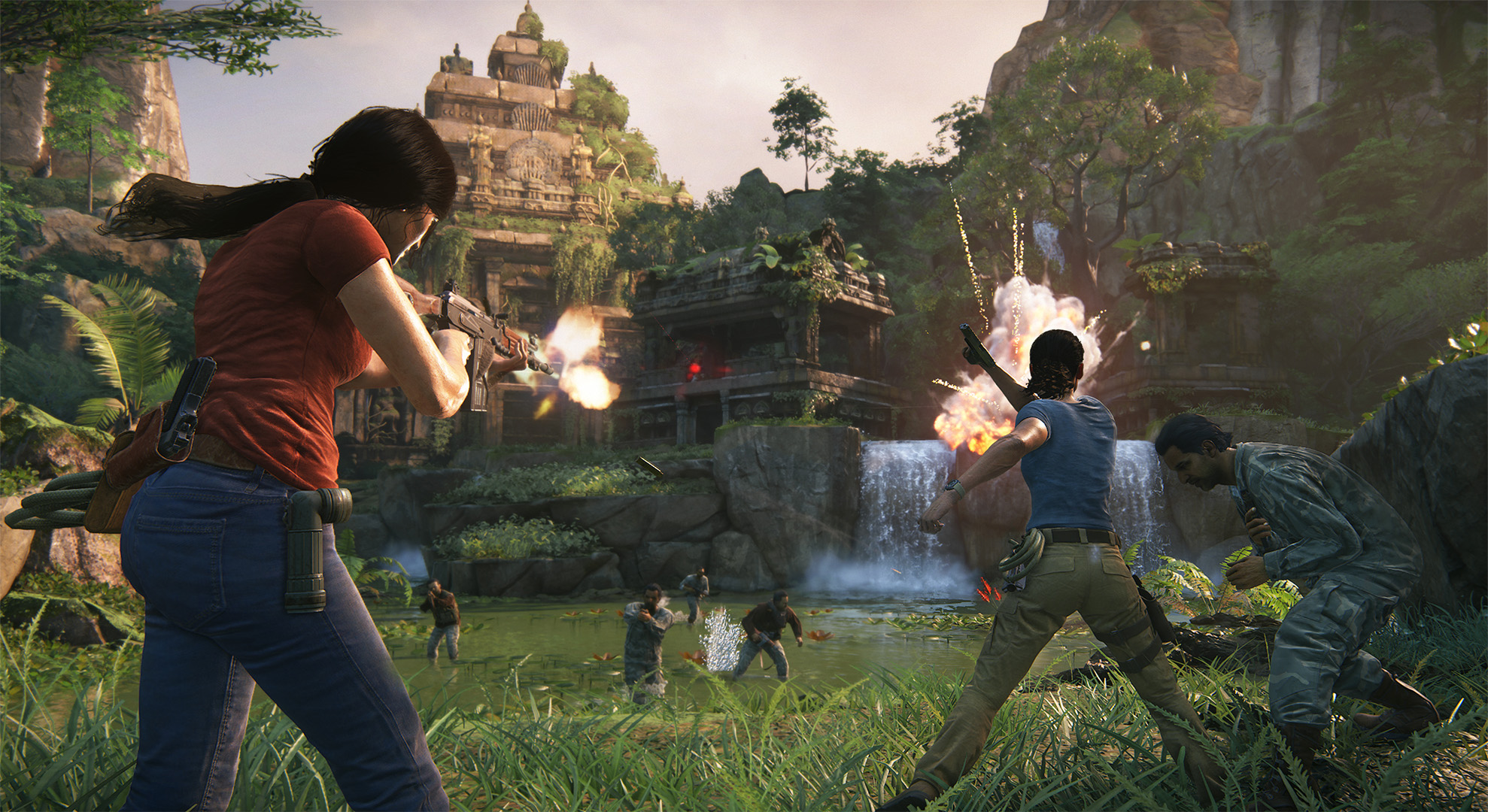 You're not worthy enough to play as Chloe Frasier anyway.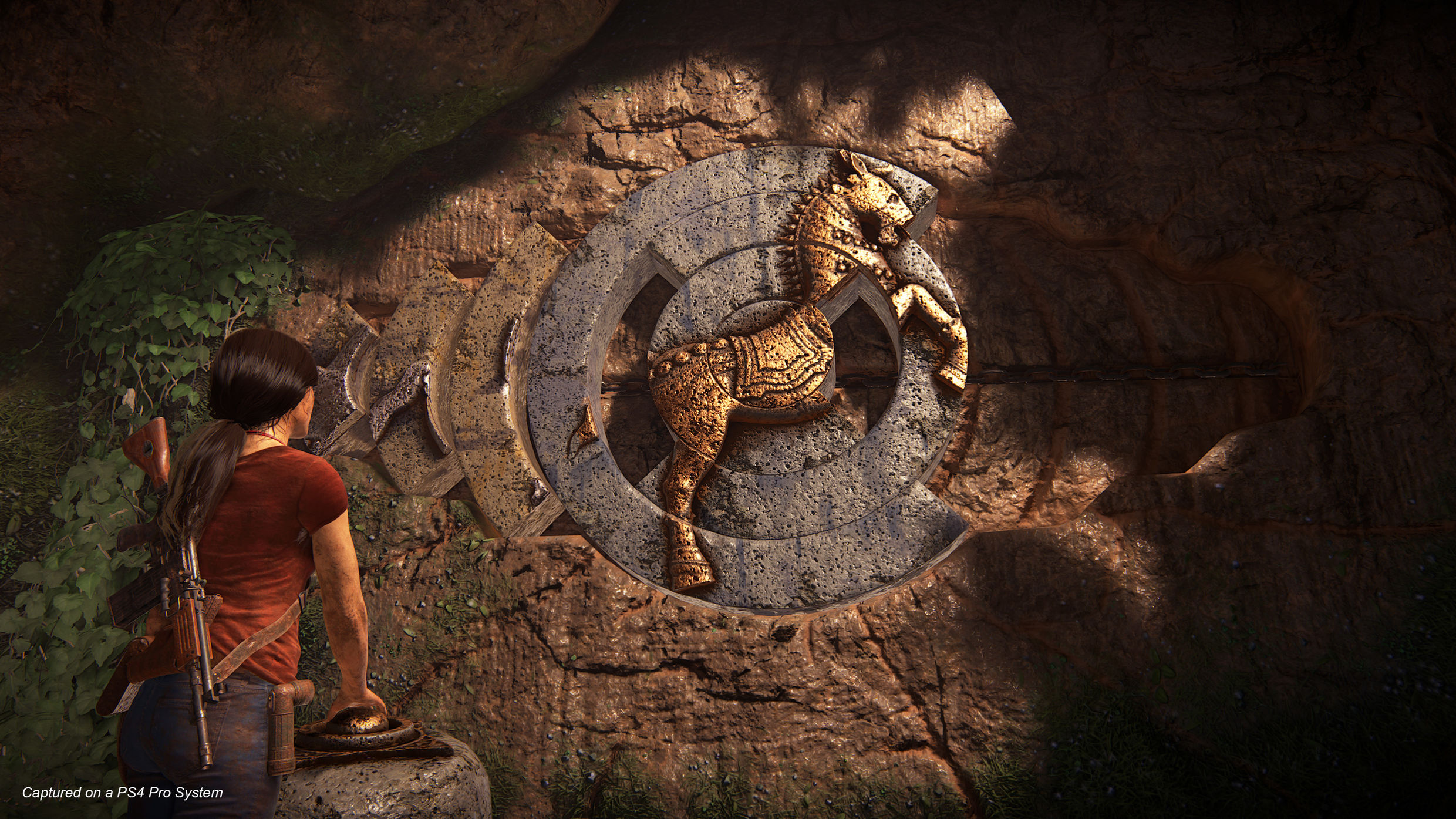 I'd like to buy a vowel.
6. Detroit: Become Human
Detroit: Become Human Gameplay.
Detroit: Become Human is a third person action adventure. Actually, it's more of an action "choose your own adventure." Throughout the course of this AI-centric narrative, any one of the characters you control can die – and every decision counts. PC Players who love Telltale games will sorely miss this title. It really scratches that itch.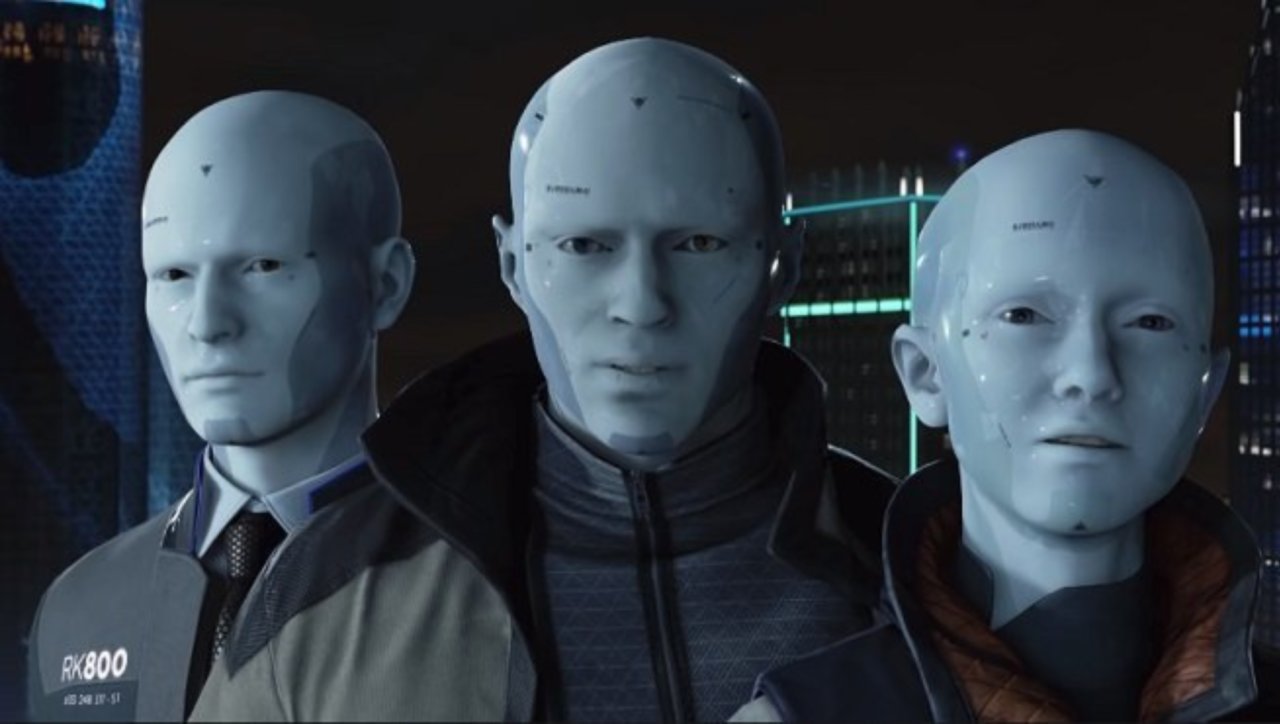 Those of you who are scared of robots aren't missing anything!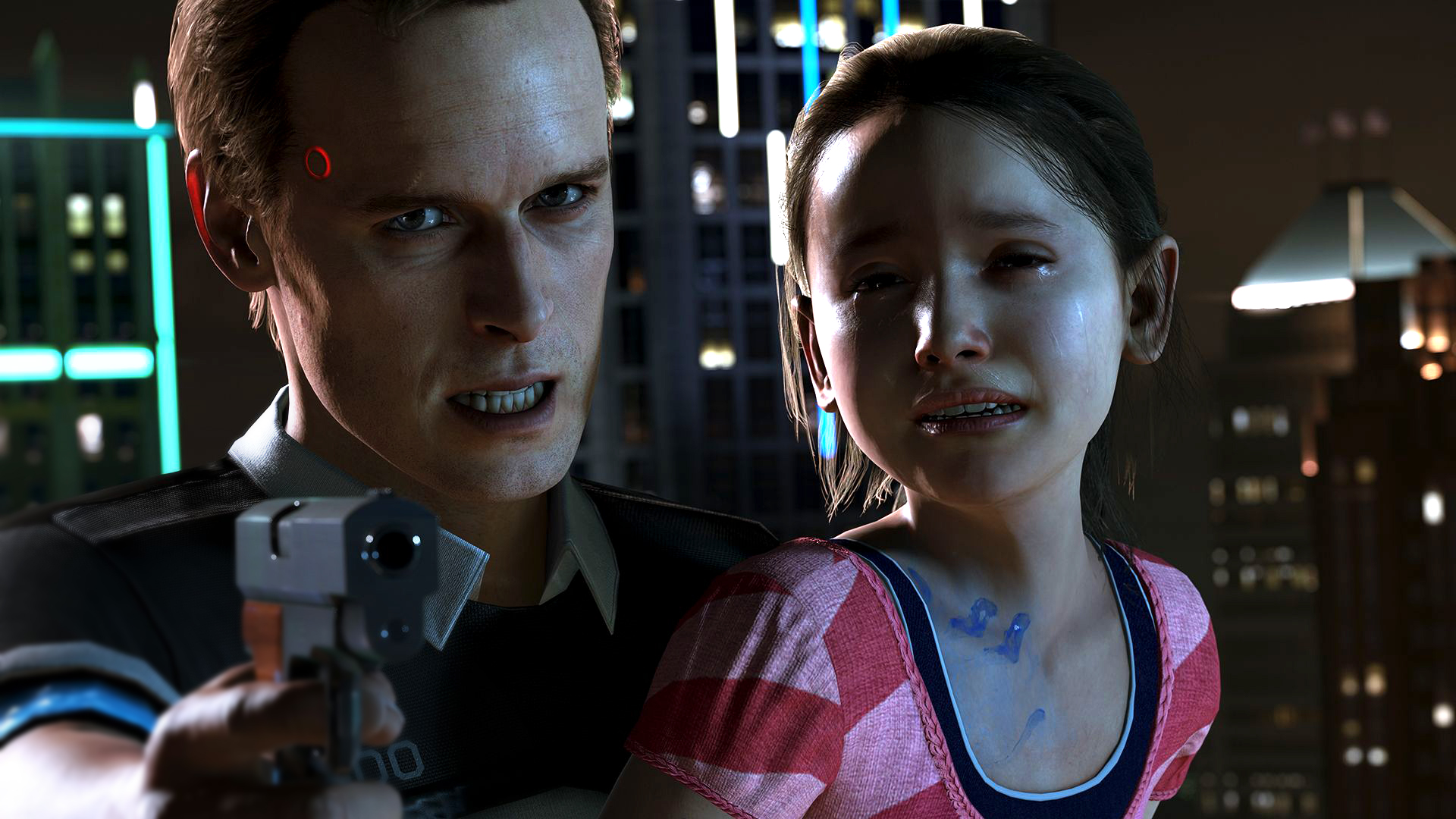 I have decided that I, too, am scared of robots.
5. Yakuza 6: The Song of Life
Yakuza 6 Gameplay.
Much like Persona 5, Yakuza 6 is the highly-anticipated entry of a much-loved franchise. This open-world action adventure mixes exploration with over the top combat. Yakuza's particular blend of captivating and somber storytelling mixed with crazy action is a desirable mix. PC players can try to find a substitute, but "emotional kickflips" is a small niche.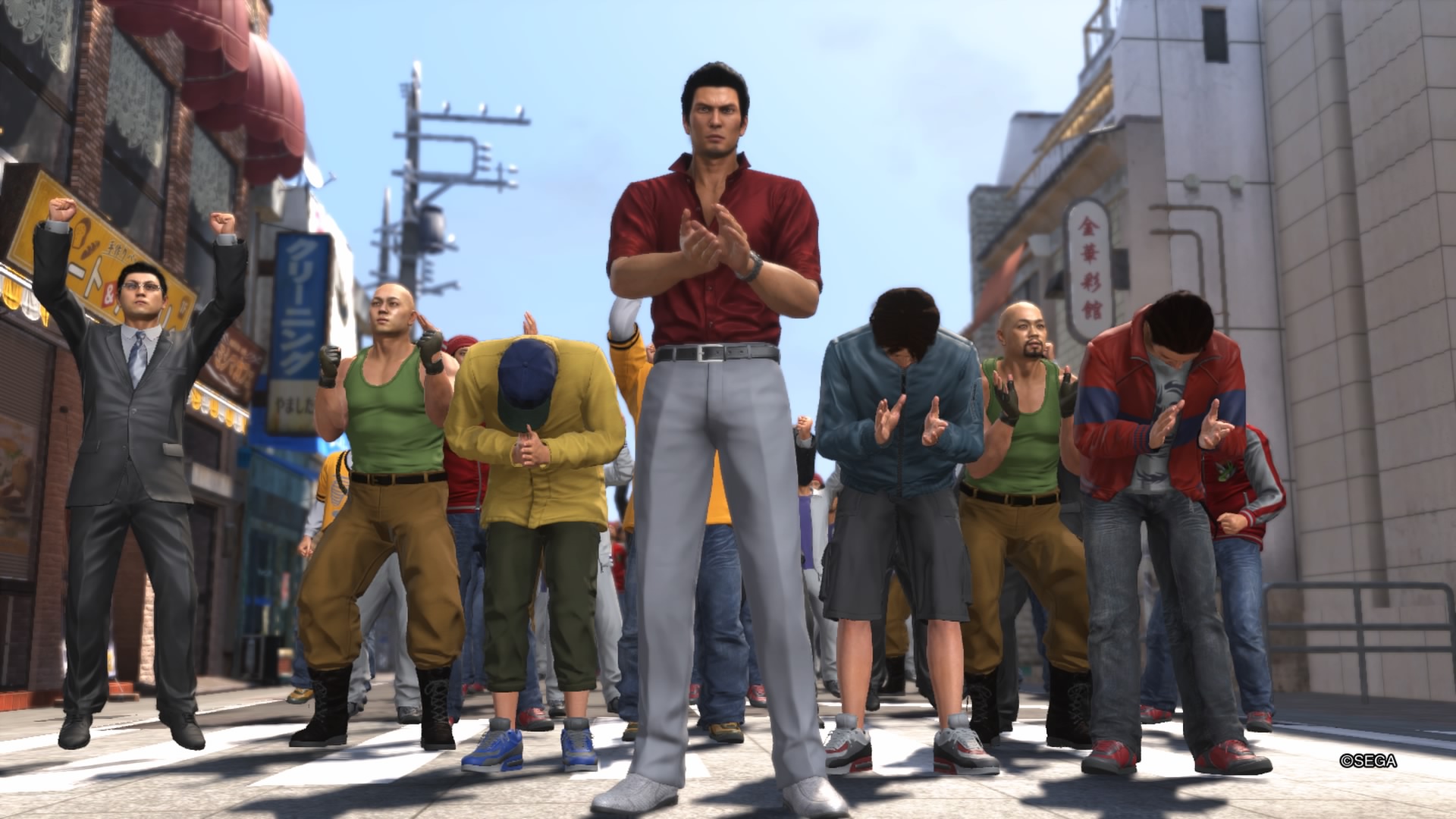 Look at that clapping action!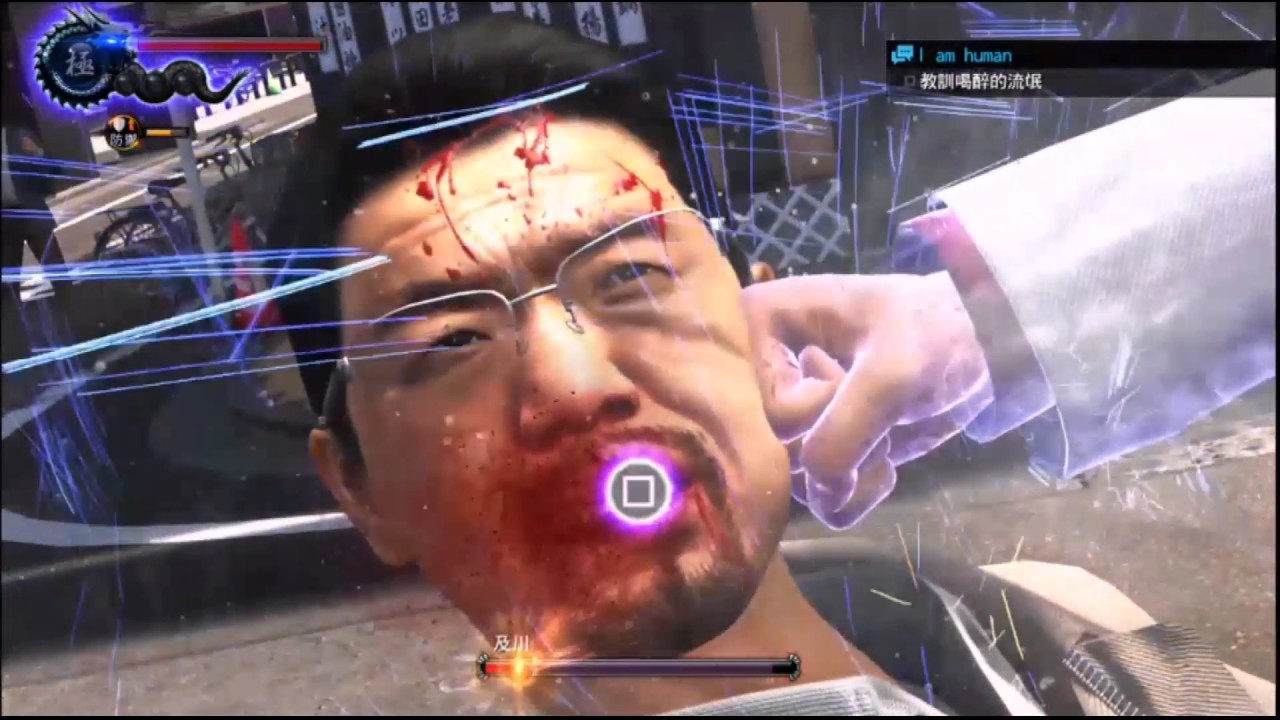 Didn't even break his glasses.
4. Shadow of the Colossus
Shadow of The Colossus Gameplay.
The remake of this classic PS2 boss rush delivers the magic of the original game with faithful and stunning new graphics. The call to fight colossi must be answered. There is nothing like fighting your first colossus. This is truly a breathtaking experience, and PC players will have to settle for watching a let's play.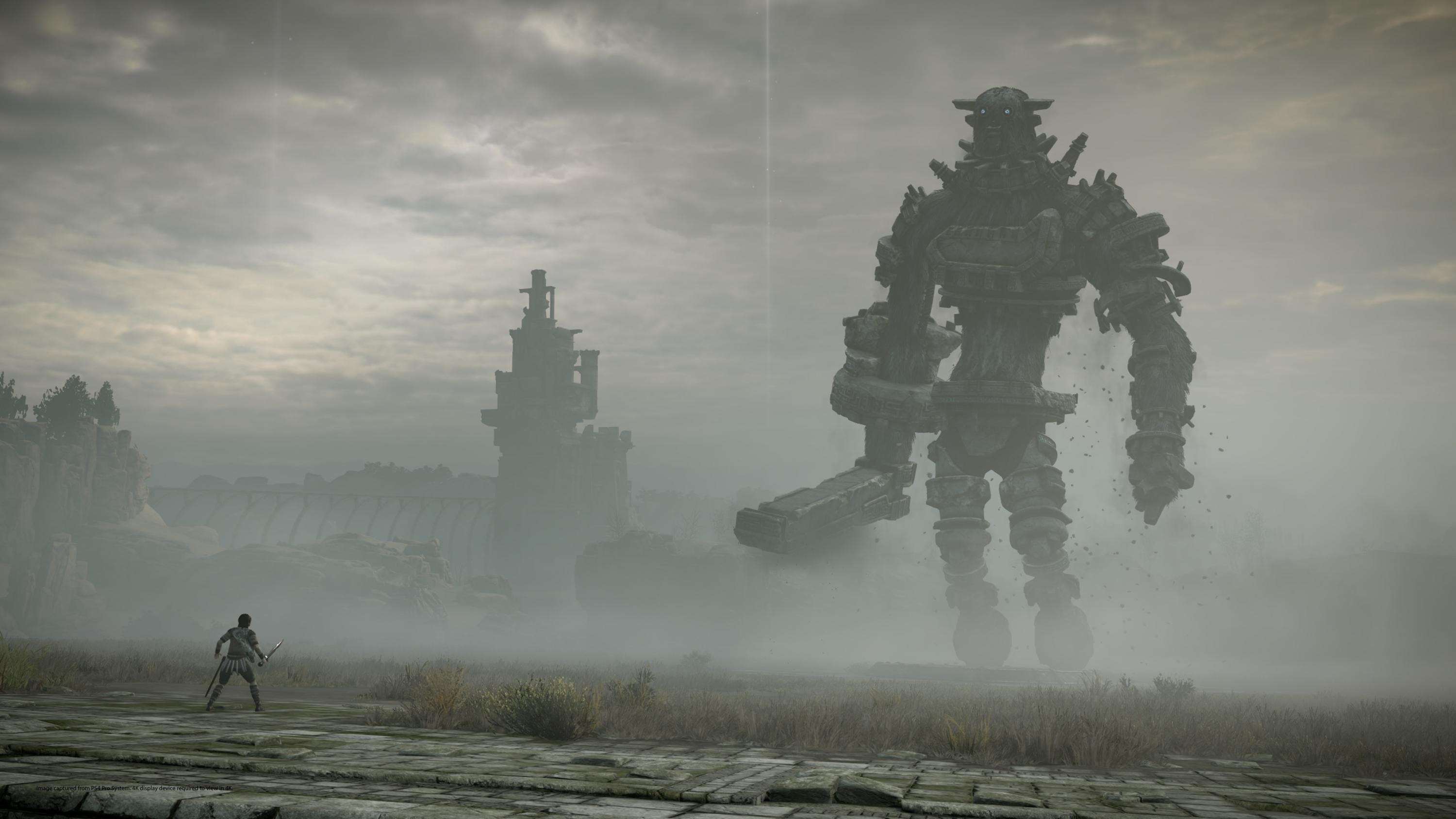 Wish there were a banana for scale.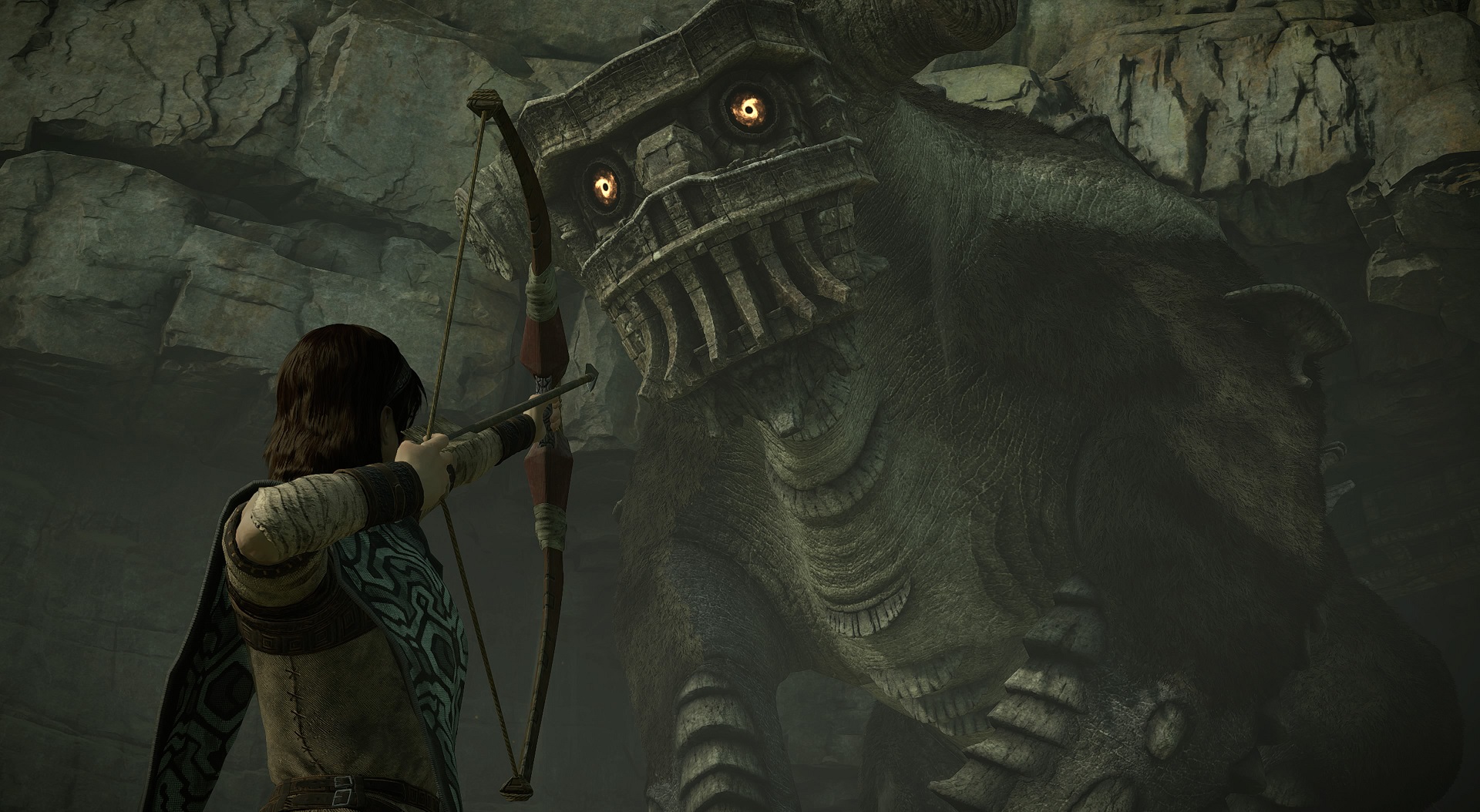 "Watch me one-shot this chump."
3. God of War PS4
God of War Gameplay.
God of War is a once-in-a-generation kind of game. Kratos' PS4 debut breathes new life into this combo-heavy slaughter fest of a franchise. It is a masterpiece that combines an amazing story with brutal, satisfying combat. You know how some days you just want to punch a God into a tree? Well, you can! As long as you have a PS4.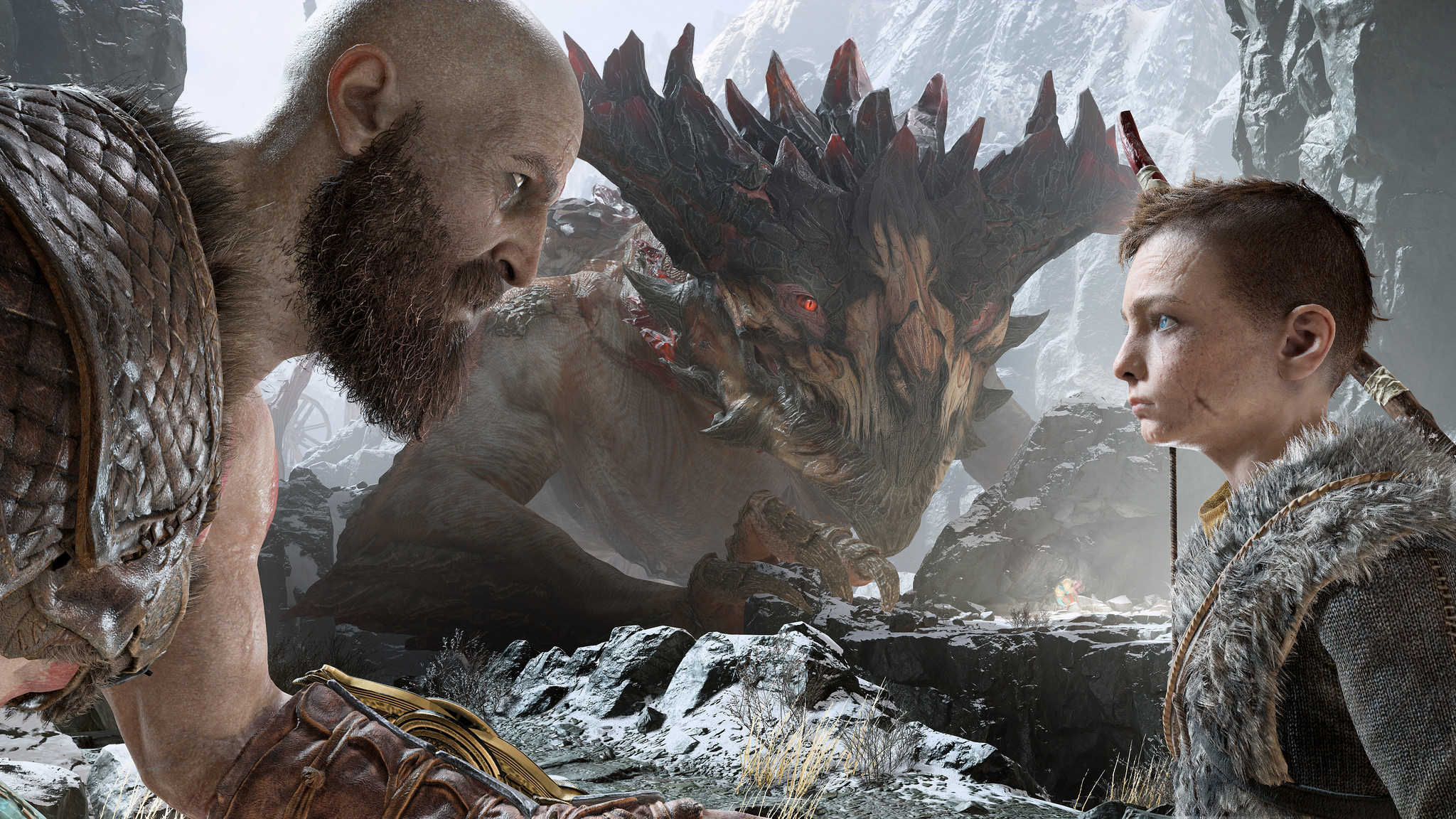 That crazy scary dragon is such a third wheel.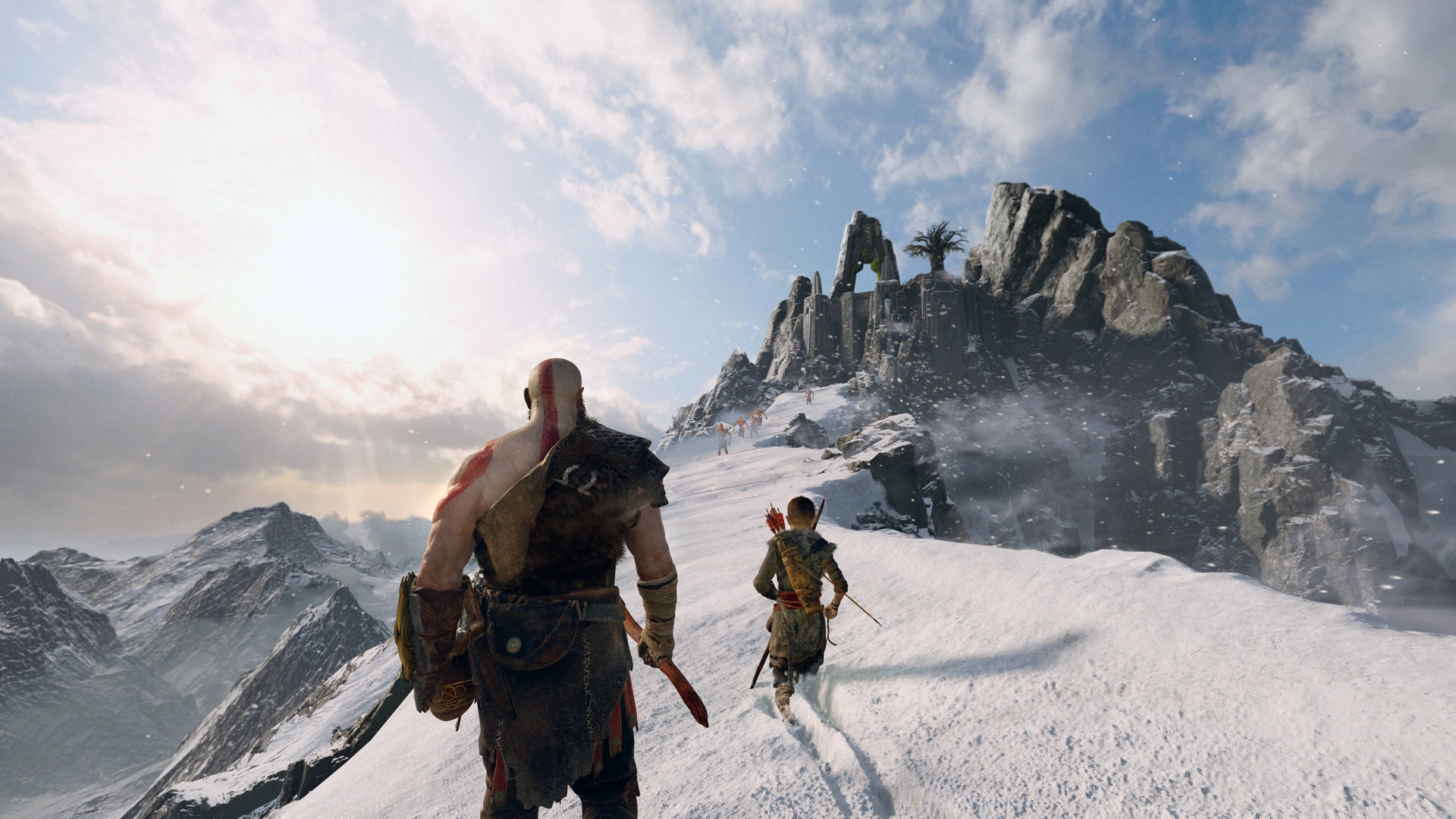 This sets unrealistic beauty standards for snow.
2. Until Dawn
Until Dawn Gameplay.
Until Dawn is a lot like Detroit: Become Human. It follows 8 characters in a slasher-style horror setting, and the player's job is to make quick decisions under pressure and make sure that everybody stays alive. Or at the very least, to make sure that Hayden Panettiere's character stays alive. PC players who wish they could play Detroit: Become Human won't find much consolation here. In fact, they'll find irritation. Pain, even.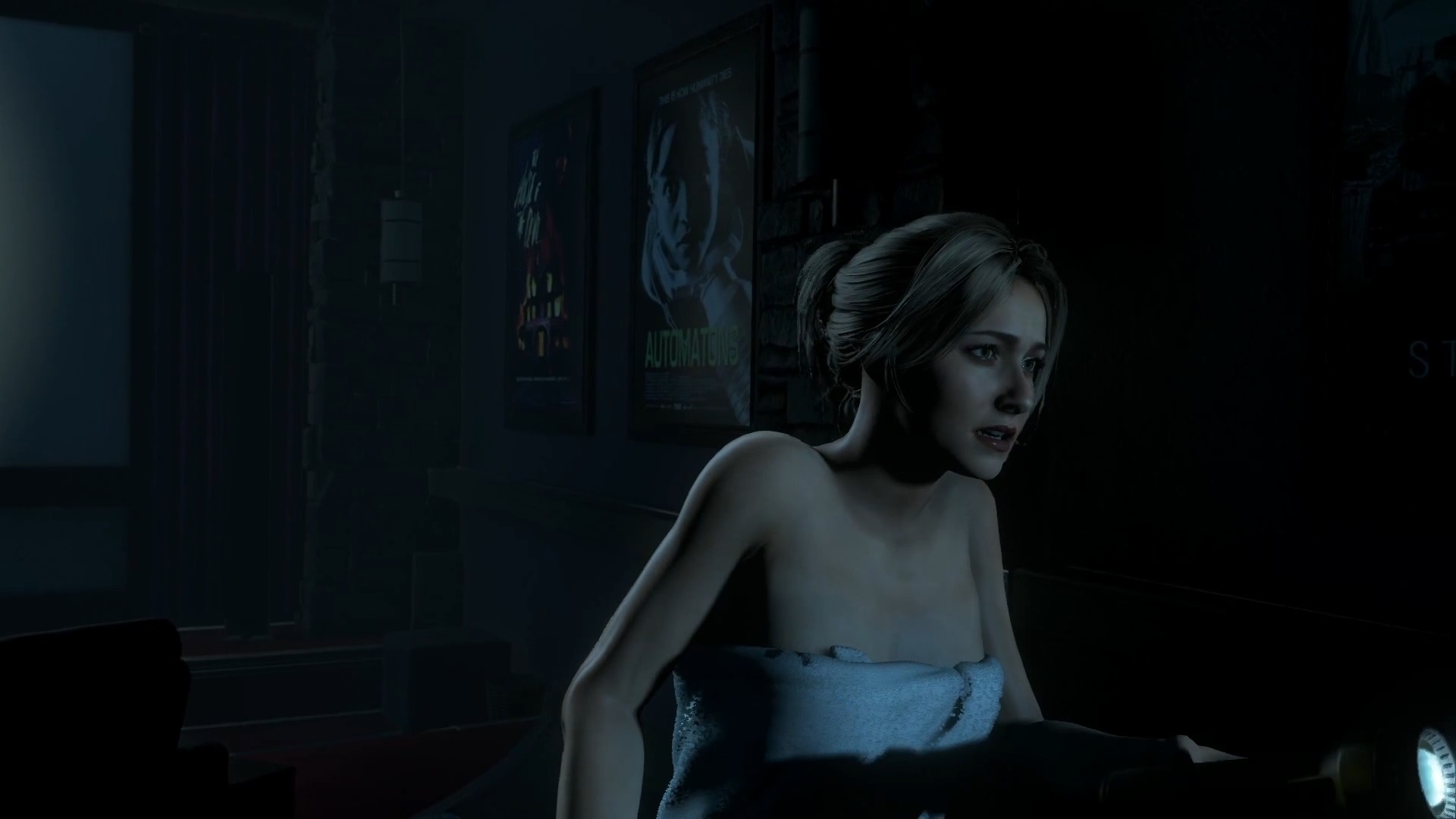 Who uses a real flashlight anymore?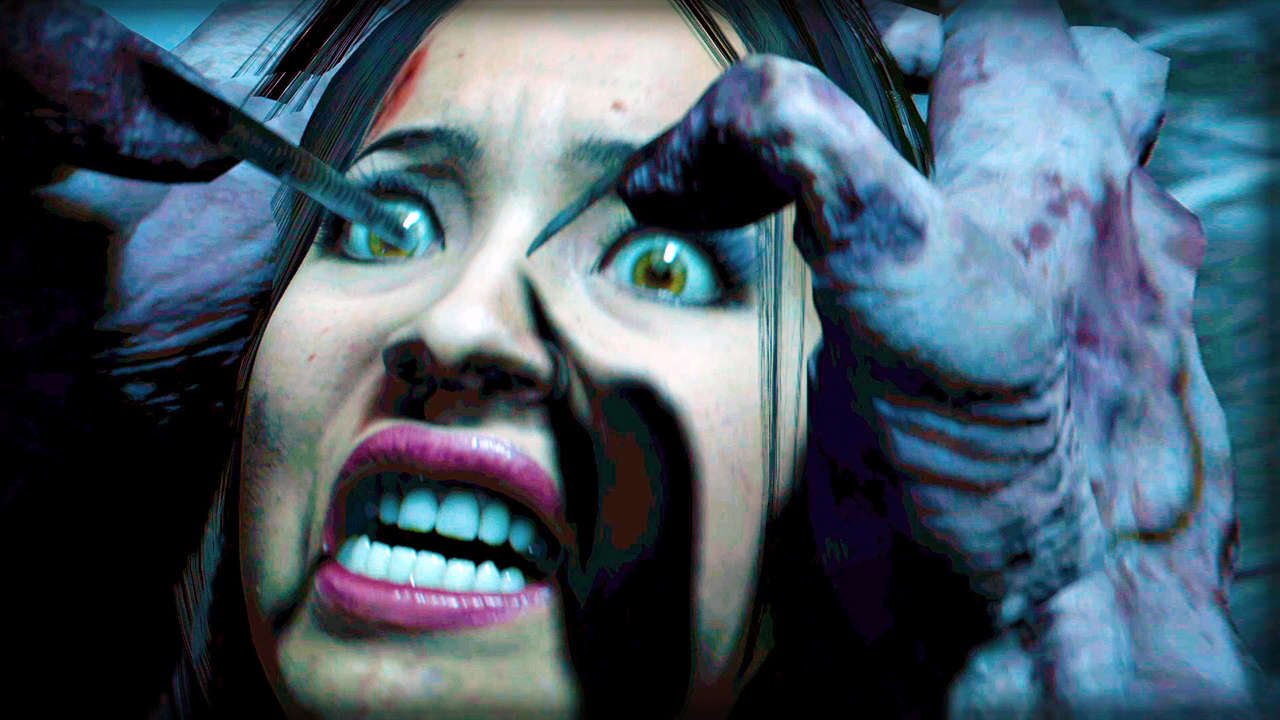 Your decision-making in this game could accidentally lead to this. No pressure.
1.  Horizon: Zero Dawn
Horizon:Zero Dawn Gameplay.
Guerilla Games' foray into open-world action with RPG elements is a smashing success. This game follows Aloy as she strives to uncover the truth about the mechanical creatures that roam the post-post-apocalyptic land. Satisfying bow combat and interesting enemies in the form of robot frickin' dinosaurs make this a must-play. PC players don't get to fight robot dinosaurs. That pretty much says it all.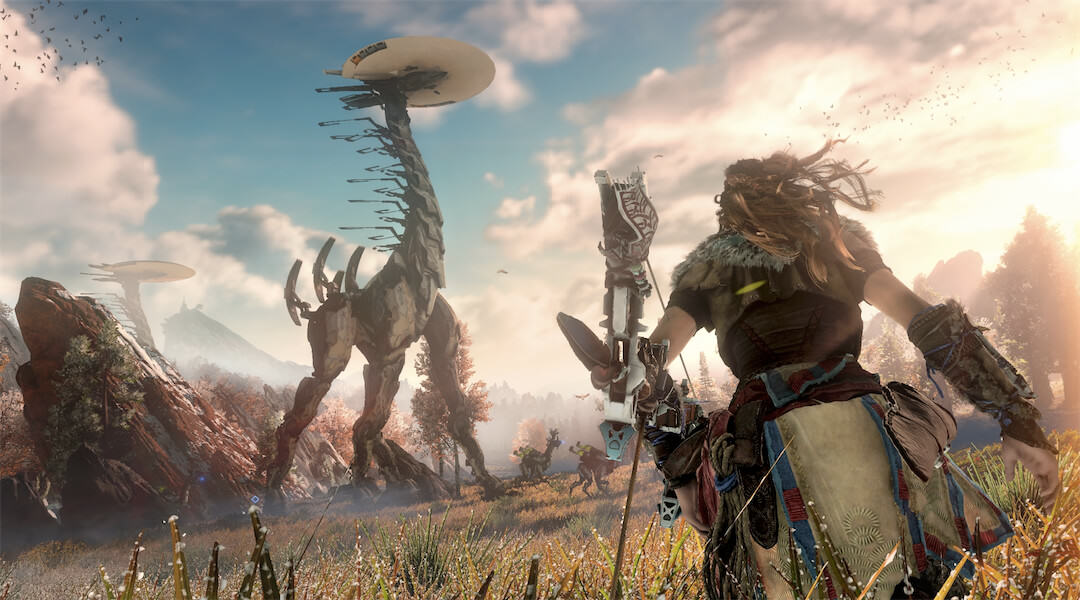 The next PS4 exclusive will probably feature laser sharks.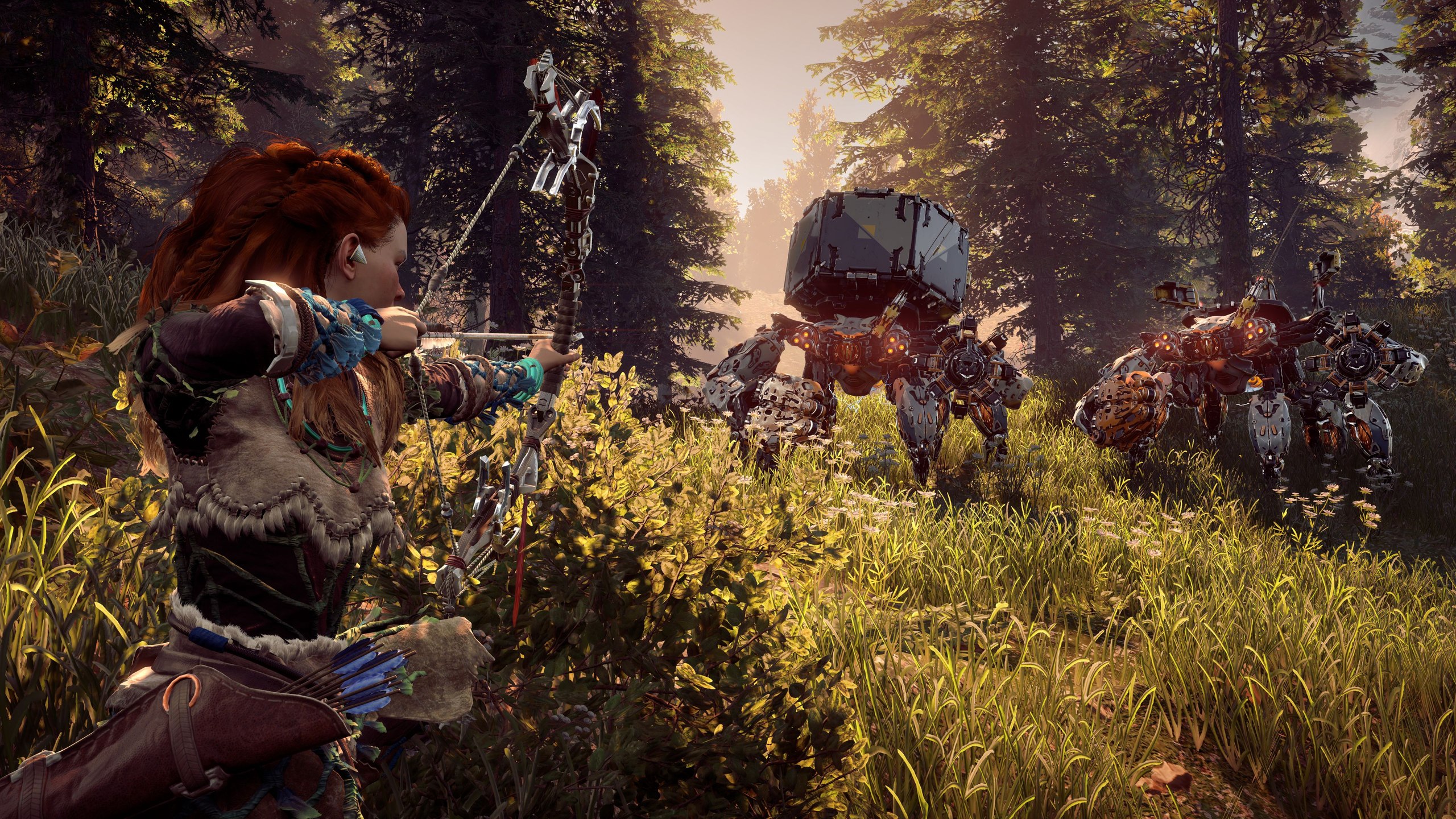 Not as cool as a giant mud crab, but still.