Top 11 Most Popular PS4 Games In The World
Updated: 25 Sep 2018 12:10 pm
The Three Must-Get-teers.
The Best of The Best.
PS4 owners have a lot to be happy about these days. Since the system's launch in 2013, Sony has unleashed an onslaught of quality first-party gaming experiences for the unworthy masses to enjoy. Beyond that, third party support for the PS4 has been stunning; an example that other consoles would do well to learn from (looking at you, Nintendo). With so many amazing games released in the PS4's lifetime - and so many more yet to come - let's take a look at the top 11 most popular titles to release on that holiest of black rhombuses.
11. Monster Hunter: World (PS4 | Xbox One | PC)
Monster Hunter: World gameplay. You're free for the next hour, right?
Capcom's latest entry into the Monster Hunter franchise opened the door for a stampede of new players to join the hunt. Since its release on January 26, 2018, over 10 million players have bought the game across all platforms. According to PSN's trophy-tracking wizardry, 72% of players have unlocked the "Into the Deep" trophy – meaning the vast majority of players have stuck with the game through the later, high-ranking missions. Clearly, the thrill of the hunt has captured many.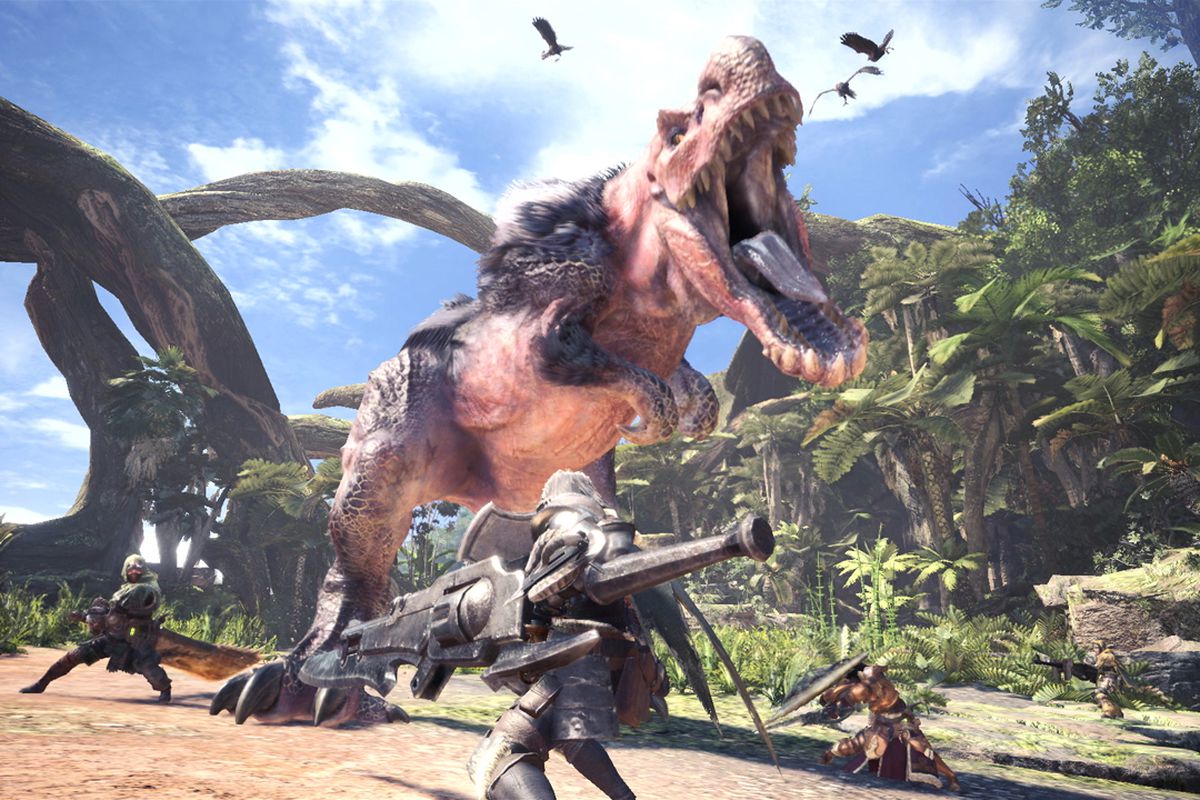 Gotta catch 'em all. Whoops, wrong monster game.
10. God of War (PS4 Exclusive)
Boy! Watch this God of War gameplay.
Santa Monica Studio has reinvigorated the God of War series with Kratos' foray into Nordic mythology. And by foray, I mean violent killing spree. While God of War PS4 maintains the mythical, brutal, combo-heavy heart of the original trilogy, it also dares to present a more meaningful story. Players clearly think Kratos rocks the bearded look (and the dad bod) – after its release on April 20, 2018, the game sold over 5 million copies in its first month alone. That's an impressive feat for a platform-exclusive game with no battle royale mode.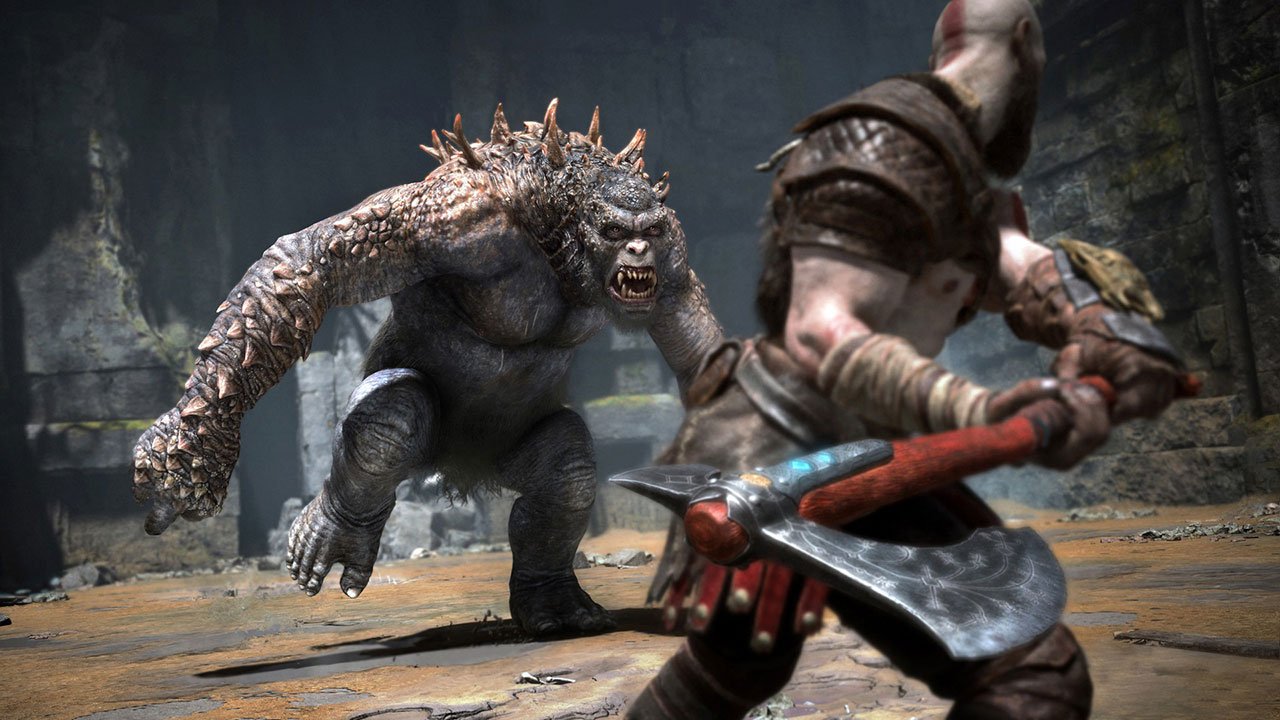 Fore! I mean…wait, how does baseball work?
9. Spider-man (PS4 Exclusive)
22 minutes of Spider-man open world gameplay. Good thing you're sitting down for this.
Spider-man on PS4 is…Incredible? Astounding? Fantastic? What's a good adjective to use with Spider-man? With a developer as tried and true as Insomniac behind the wheel, PS4 players know they're in for something special. Fans have spent years clamoring for a Spider-man game as satisfying and fun as 2004's Spider-man 2, and it seems like we just might have it. Spider-man has smashed sales records in its opening weeks. From the acrobatic traversal to the wide variety of combat options, right down to the option to take selfies with pedestrians, the web-head's PS4 debut looks like a must-have title.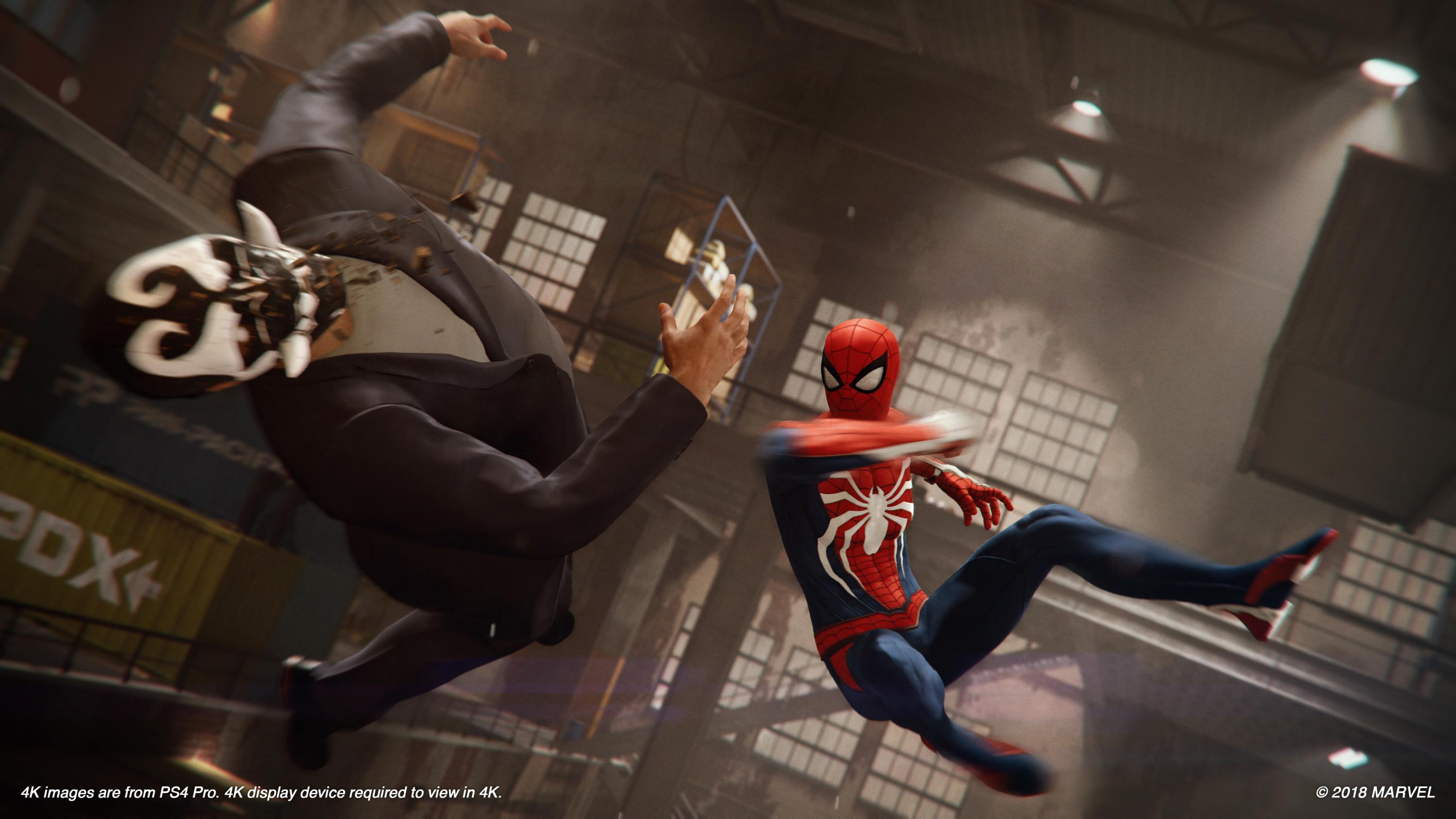 No "hug" mechanic in this game.
8. Final Fantasy XV (PS4 | Xbox One | PC)
Final Fantasy XV gameplay. Chocobo hazard.
Square Enix's approach to Final Fantasy XV is similar to that of Monster Hunter - it's a game for both veteran players and newcomers alike. The game even opens with the message: "A Final Fantasy for Fans and First-Timers." True enough, if you were interested in Final Fantasy XV, playing the other titles turned out to be as unnecessary as Cindy's outfit design. With over 7 million copies sold so far, Final Fantasy XV has been a phenomenal commercial success. It's worth noting here that the vast majority of those sales come from the PS4 version. Upon initial release, 690,471 of the 694,262 copies sold in Japan were sold on Playstation. Following the game's release on November 29, 2016, Square continued to support the title via an outpouring of DLC that kept people playing. Thank god for all that premium boy band content.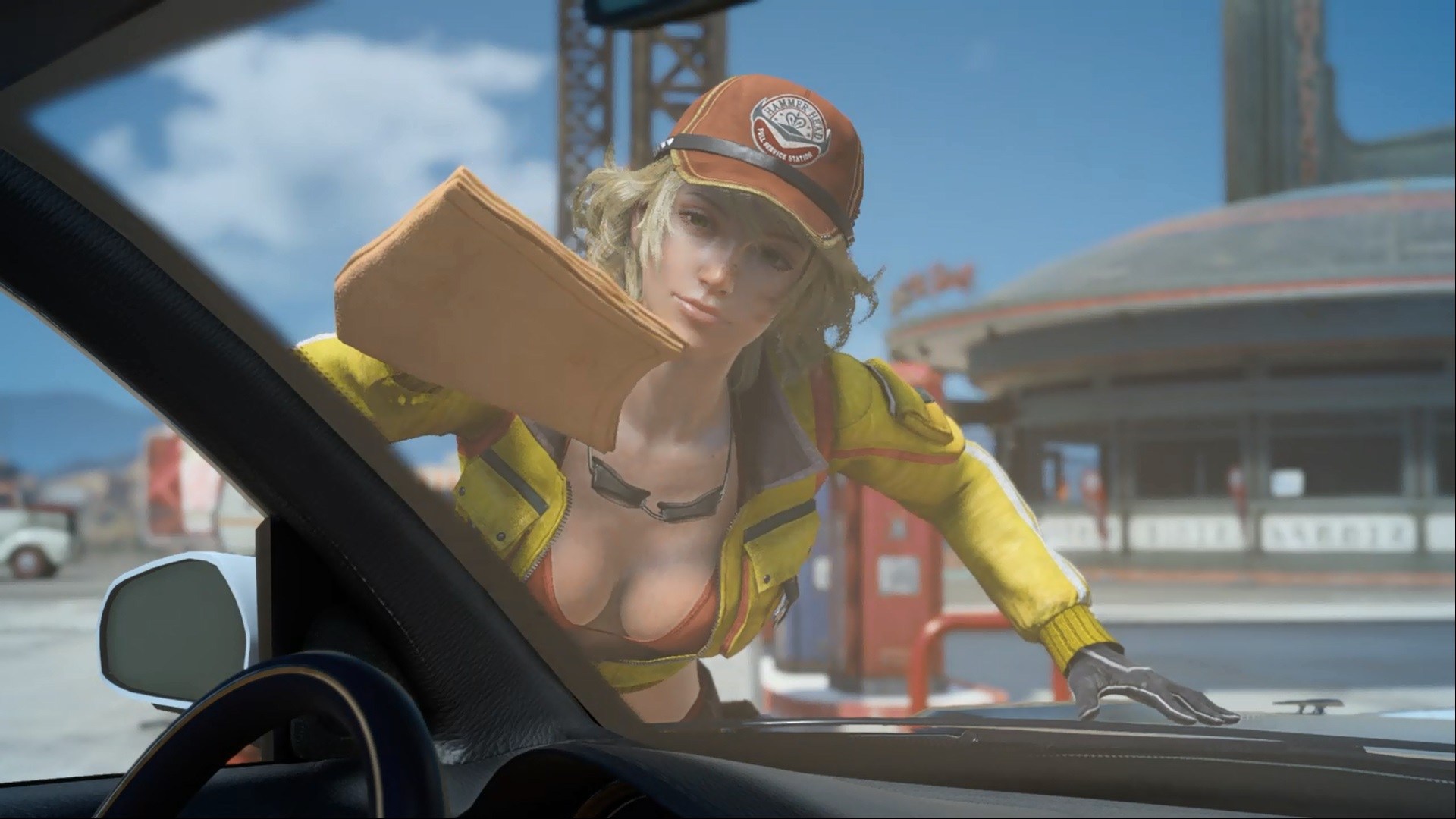 Seriously though, Square. Why?
7. Horizon: Zero Dawn (PS4 Exclusive)
Horizon Zero Dawn Gameplay. Watch the Watchers.
Guerilla Games' departure from the Killzone series into a new IP paid off in spades. Horizon: Zero Dawn was a massive critical and commercial success, having sold over 7.6 million copies since its release on February 28, 2017. That's huge for a platform exclusive. Sony's first-party studios are at their best making narratively-driven experiences, and Horizon is no exception. From the fast-paced bow combat to the satisfying RPG elements, it's a must-have. Plus, robot dinosaurs. Come on.
Here we have a robotic version of everyone's favorite dinosaur: the garbage disposal-saurus.
6. The Witcher 3: Wild Hunt (PS4 | Xbox One | PC)
A Let's Play of The Witcher 3: Wild Hunt. Eat Silver.
After its release on May 19, 2015, The Witcher 3: Wild Hunt had sold about 10 million copies worldwide by the end of 2016. That was almost two years ago, and sales have only increased since then. And that's not including the Game of the Year edition, which comes with both of the brilliant single-player DLCs created by developer CD Projekt Red. Needless to say, Geralt's adventures are a hit. When you put as much effort into crafting an immersive open-world action RPG as CD Projekt Red has with this game, people are going to pay attention. Now how about a round of cards? Gwent, specifically.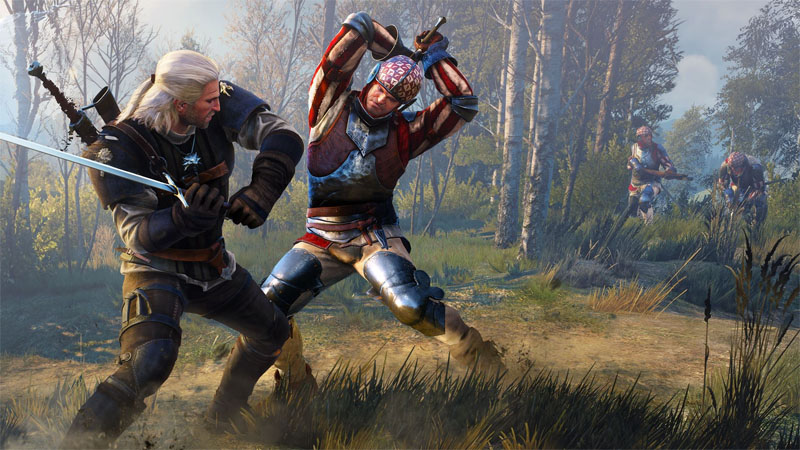 Geralt fighting the worst monster of all: poor fashion sense.
5. The Last of Us: Remastered (PS4 Exclusive)
The Last of Us gameplay. Keep tissues on hand.
Look, you might as well accept this fact: The Last of Us is such a masterpiece that Naughty Dog released it twice and people still ate it up like a Clicker eating a fresh neck. Within 24 hours of its PS4 debut on July 29, 2014, the game had sold 1.5 million copies. Compare that to the 1.3 million copies sold in the game's first week on PS3, and that becomes quite an impressive feat. Following 2014, by which time the PS3 version had sold 7 million copies, the PS4 version has gone on to boost total sales of the game to a whopping 17 million copies across both consoles. The slow paced third-person shooter is clearly an experience worth having again and again, and its narrative is one of the best in gaming history. Settle down, Portal 2 fans. I said "one of." The Last of Us' story redefines what a narrative gaming experience can be, and the tense combat only supports that.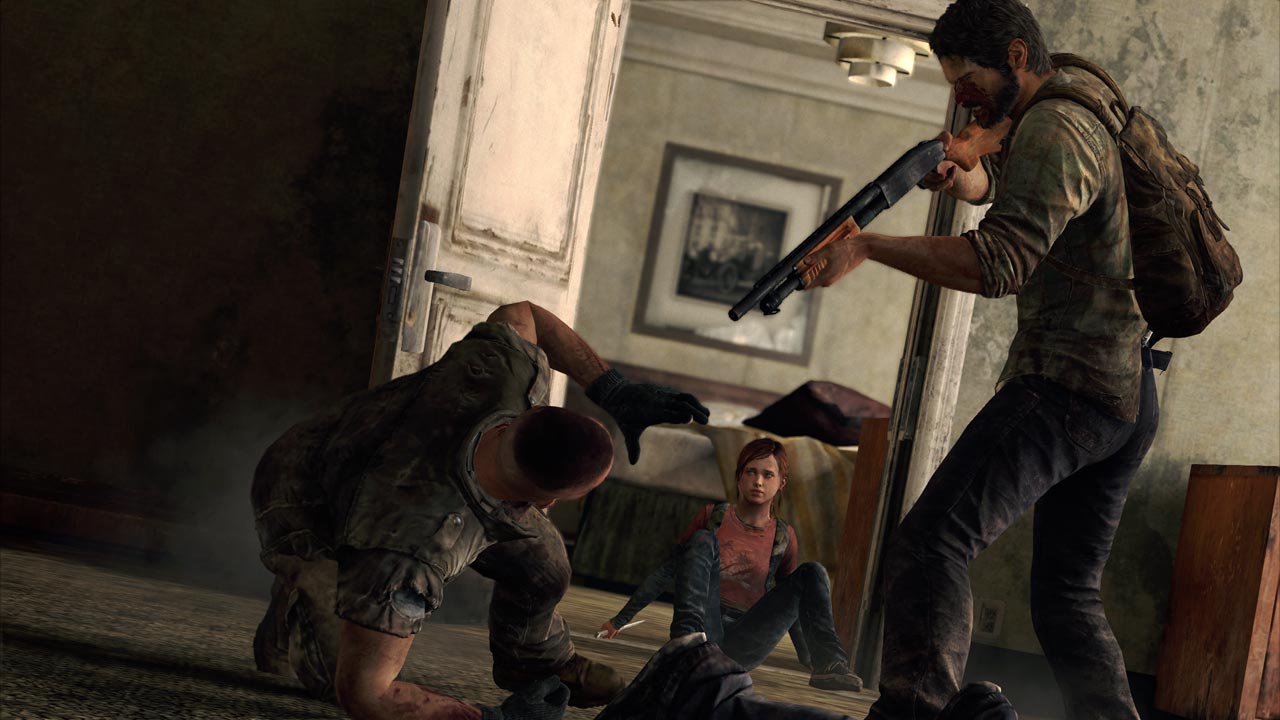 I wonder who will win.
4. Uncharted 4: A Thief's End (PS4 Exclusive)
Uncharted 4 gameplay. Prepare for quips.
Can Naughty Dog do no wrong? By the end of 2016, the game had sold 8.7 million copies since its release on May 10 that same year. Uncharted 4: A Thief's End presents players with a thrilling and satisfying conclusion to the story of Nathan Drake. Much like the game's loveable protagonist, players just can't seem to walk away from the high-flying action of this beloved series. If you're new to Uncharted, make sure to pick up Uncharted:The Nathan Drake Collection to catch up on the first three games before diving into this stunning action adventure.

Those guys are gonna ruin his superhero landing.
3. FIFA 18 (PS4 | Xbox One | Nintendo Switch | PC)
FIFA 18 gameplay. You'll get a kick out of it.
FIFA is unstoppable, okay? It comes through and tramples the competition without even putting cleats on. FIFA 18 shows that this popular sports series isn't going anywhere, with an incredible 10+ million units sold since its recent release on September 29, 2017. Soccer fans have found a lot to love in this game. Basketball fans probably less so. But it's FIFA, so they're still playing it.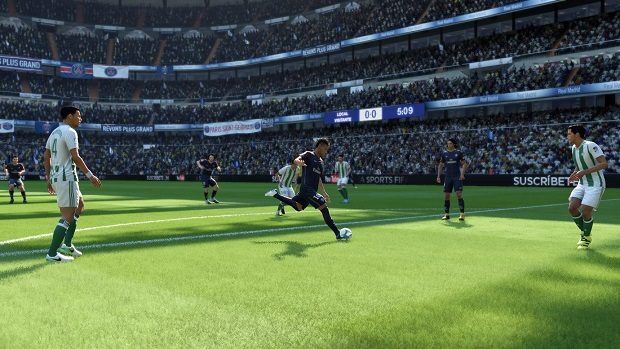 That sure is some soccer, huh?
2. Call of Duty: WW2 (PS4 | Xbox One | PC)
Call of Duty WW2 gameplay. I found someone who bothered to play the campaign!
Call of Duty has gone back to its roots. Abandoning the endless pursuit of modernity and advancement, Sledgehammer Games' Call of Duty: WW2 has given fans what they've long been waiting for: a return to a World War 2 setting. This strategy seems to have worked – the game has sold 12.19 million copies since releasing on November 3, 2017. If the staggering number the game has reached within a year of release isn't enough to convince you that it's going strong, the active player count recently hit 12 million on PS4. That's a lot of players who have gotten hooked back in to this juggernaut FPS series.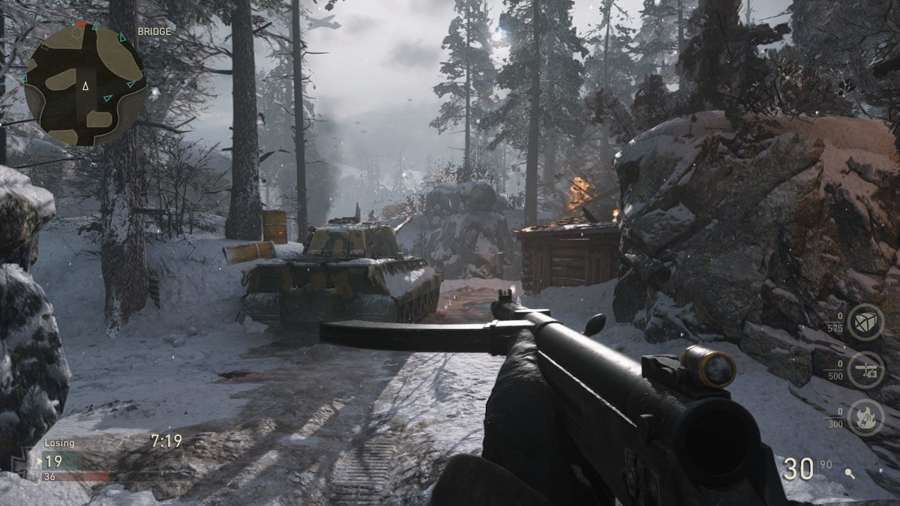 See how old-fashioned that tank looks? Nice.
1.  Grand Theft Auto V (PS4 | Xbox One | PC | PS3 | Xbox 360)
Grand Theft Auto 5 gameplay. For kids!
Rockstar knows how to make an indulgent open-world game. With Grand Theft Auto V, they've also learned how to monetize the crap out of one. With an outstanding 95 million copies sold across all platforms – and a wildly successful online component that has only grown in player-count - GTAV is not only the number one selling PS4 game, it's the third best-selling video game of all time. Fans of immersive single-player experiences need not worry about GTA Online, Rockstar has still managed to create one of the best single player experiences of the last ten years with GTAV's campaign. And on PS4, the game comes with a first-person mode – a series first. Just don't let your parents catch you playing it.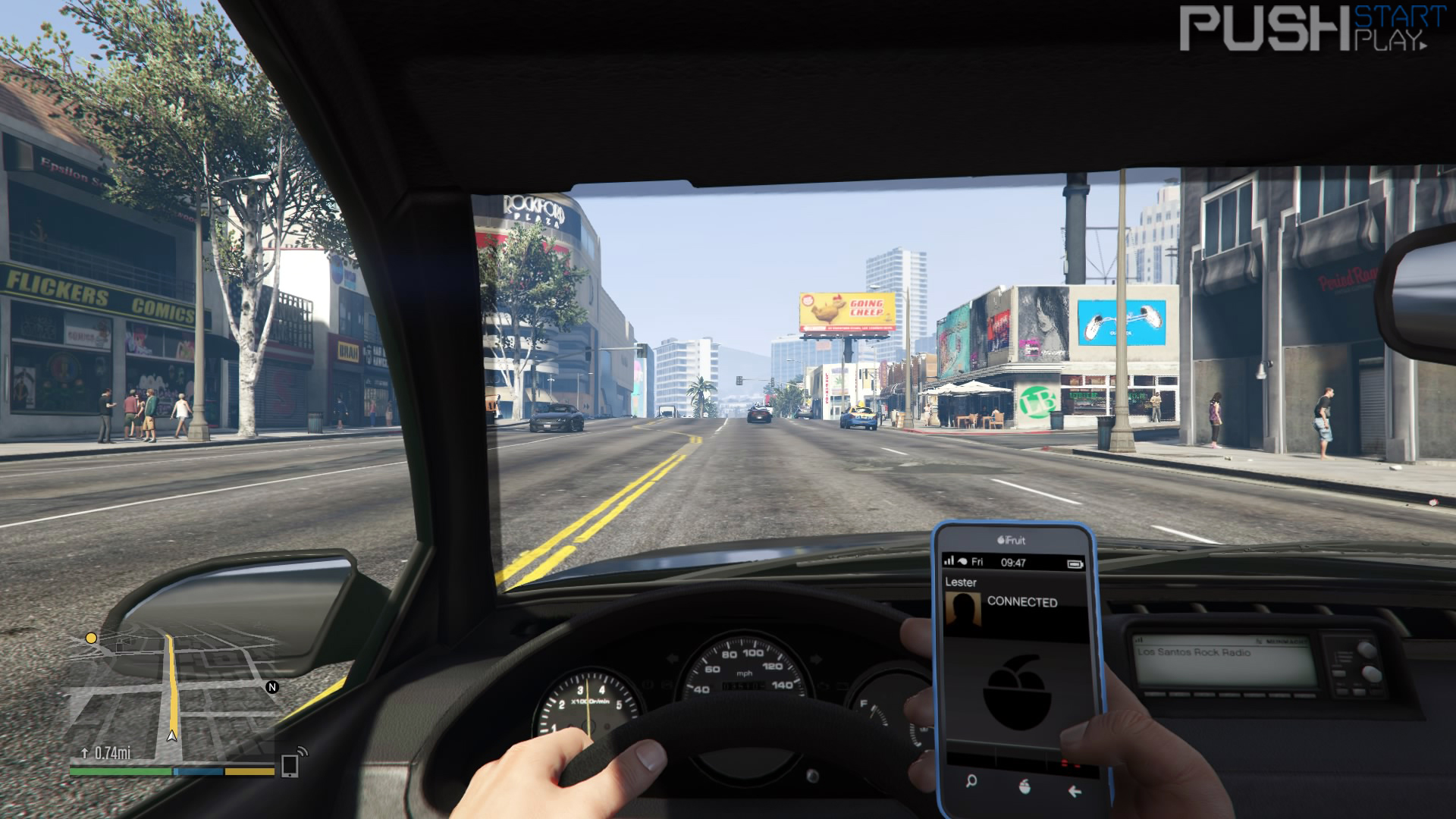 Forget hijacking planes, this game allows you to text and drive. The horror!
Image Gallery