Top 15 Upcoming Adventure Games That Will Blow You Away! (2019-2020)
Updated: 08 Feb 2019 4:21 pm
Imagine you're scaling the side of a cliff on the edge of a tropical island, or better yet, you're exploring the frozen tundras of the province of Skyrim. These adventures stick with us because they take us out of our boring lives and transport us to new locations and settings as a means to satisfy our childlike imaginations. The good news is, we're living in the most exciting times for adventure gaming; something that became overwhelmingly true after the groundbreaking E3 conference earlier this year. So what we're going to do is discuss the top adventure games coming out to help you figure out what your next grand expedition will be. 
15. Metro: Exodus
Metro Exodus - E3 2017 Announcement Gameplay Trailer 
Set a couple years after Metro: Last Light, the sequel puts you back in the boots of Artyom, a survivor in a post-apocalyptic Russia. The story is based on the previous title's "…enlightened ending," according to Executive Producer John Bloch. He also added that Artyom will be journeying across Russia after leaving Moscow and encountering new and familiar faces. Bloch is saying, "…we are combining the classic Metro experience, which is these linear levels that were underground, with these sandbox levels." Exciting times for Metro fans.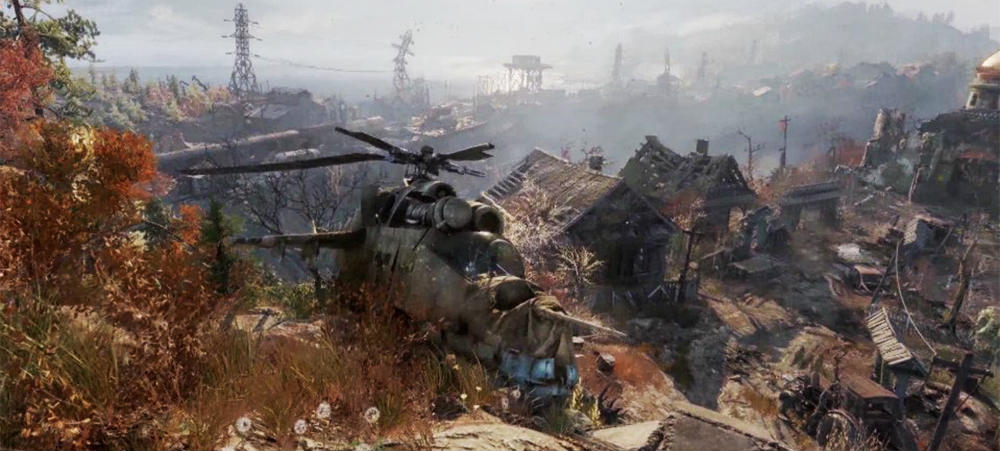 Both beautiful and haunting, the fallen landscape will now be your playground.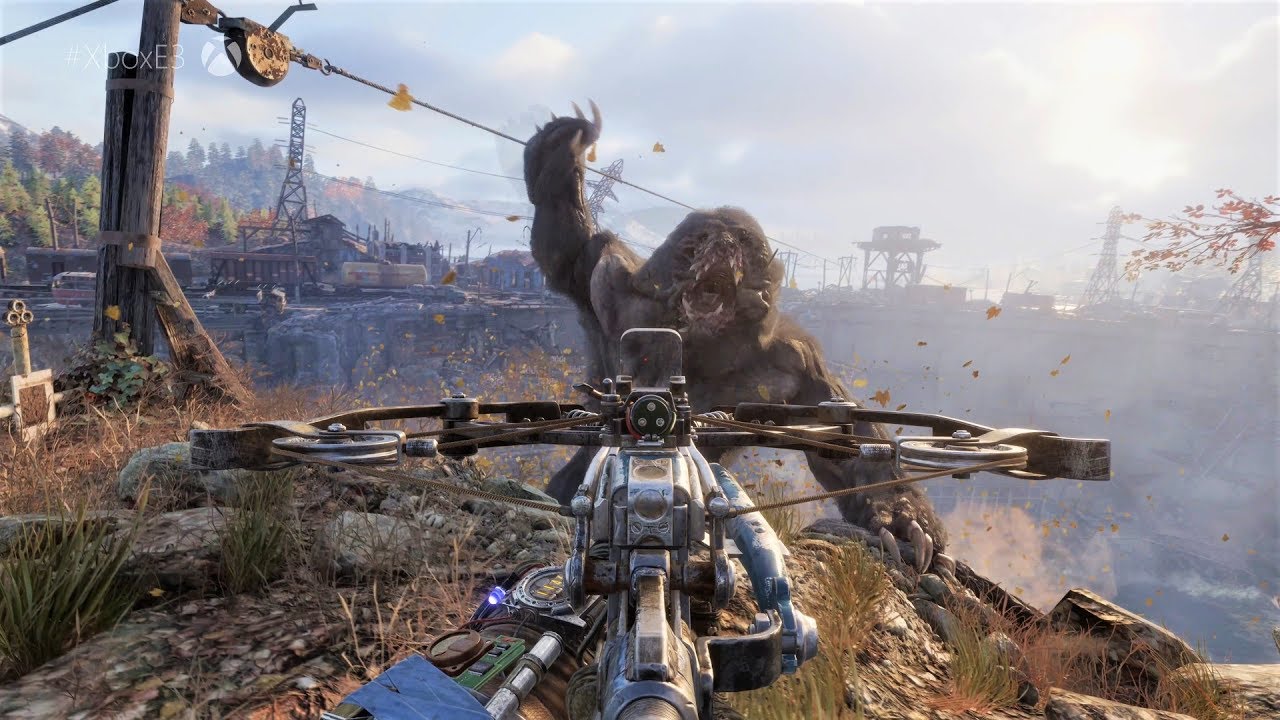 Prepare for some brutal battles out in the wilds of post-apocalyptic Russia. 
14. Starfield
Starfield Official Announcement Trailer 
There isn't much to go on in terms of what this game will be exactly, but from what we know about Bethesda Softworks, we can guarantee that this will be an epic space adventure. This is also the first new, original title from Bethesda following the long running Fallout and Elder Scrolls series.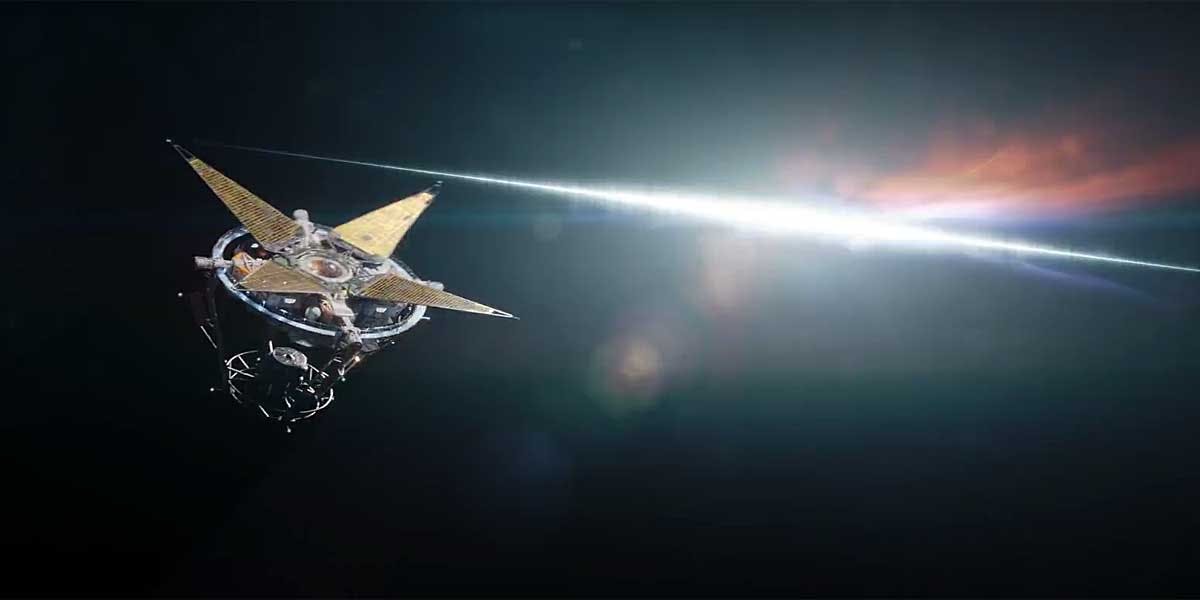 Anyone else getting a 2001: A Space Odyssey vibe? 
13. Sekiro: Shadows Die Twice
Sekiro: Shadows Die Twice Trailer 
From the people that brought you the high blood pressure inducing experience of Dark Souls, comes a game based in Japan in the 1500's. Though there are a couple of games within similar settings announced at E3, Sekiro embraces more fantastical elements. Although this is the next title from the Souls creators, director Hidetaka Miyazaki said that Sekiro will be different in a number of ways, one of them being that the focus is more on the main character rather than the setting. He has also said, "Thanks to making the main character part of the story, the beginning of the game is probably easier to understand than our previous games." Watching the trailer, how can one not be excited for this? 
Expect a variety of melee weapons, magic, and supernatural abilities.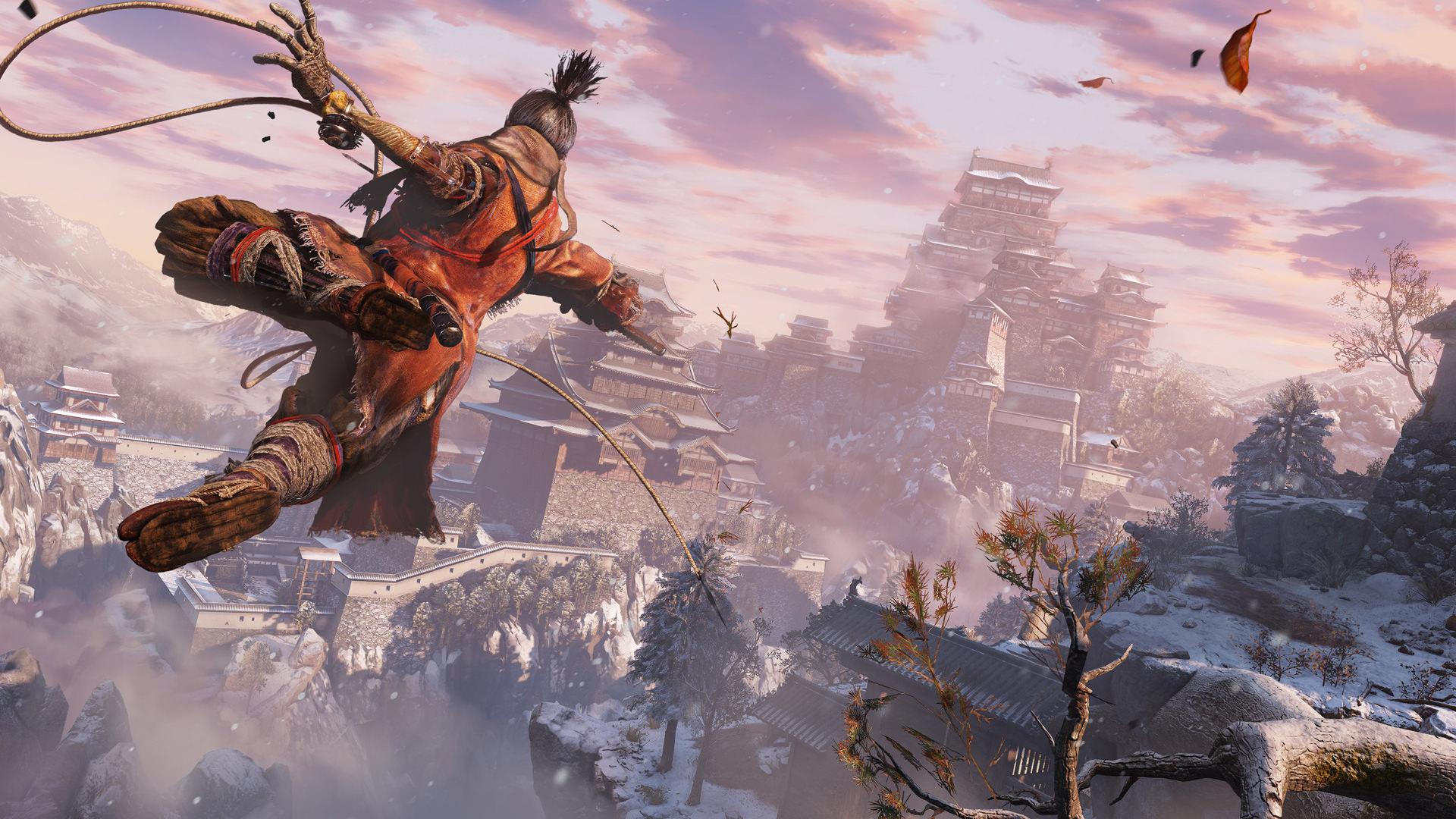 Use a variety of tools to get around in the world of Sekiro. 
12. Fallout 76
Fallout 76- Welcome to West Virginia Gameplay Video
Did you enjoy the base building factor of Fallout 4? Were you hoping to show off your settlement building skills to your friends and others online? Well, if your answer was "yes" then we've got good news for you. Fallout 76 is an online RPG where you can build settlements, team up with your post-apocalyptic survival buddies, and nuke other random people's settlements just for the fun of it all. I mean, come on, what better way to get out your gamer rage than nuking someone's hard work? Much like the base Fallout series, there'll be a variety of weapons, enemies, and locations to explore.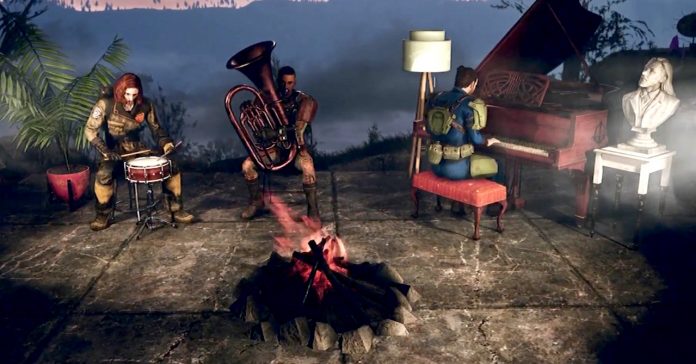 Need a break from fighting? Start a band with your survival buddies.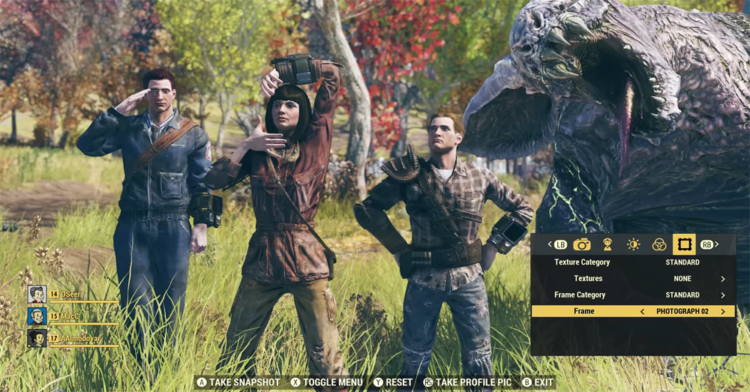 Take trophy photos with your friends after a long and difficult battle. 
11. Resident Evil 2
Resident Evil 2 - E3 2018 Gameplay Trailer
One of the most surprising, yet exciting pieces of news from E3 2018, Resident Evil 2 is not only a remaster of the original title, but a complete reworking of the gameplay style, graphics, and gore (lots and lots of gore). Taking on the Raccoon Police Department uniform of a younger Leon Kennedy, you must survive a zombie outbreak in the aftermath of the events of the first game. Probably the most exciting thing about this remake is that it strays from the original's "fixed camera" style of gameplay and goes for an over-the-shoulder third person horror experience, much like RE4.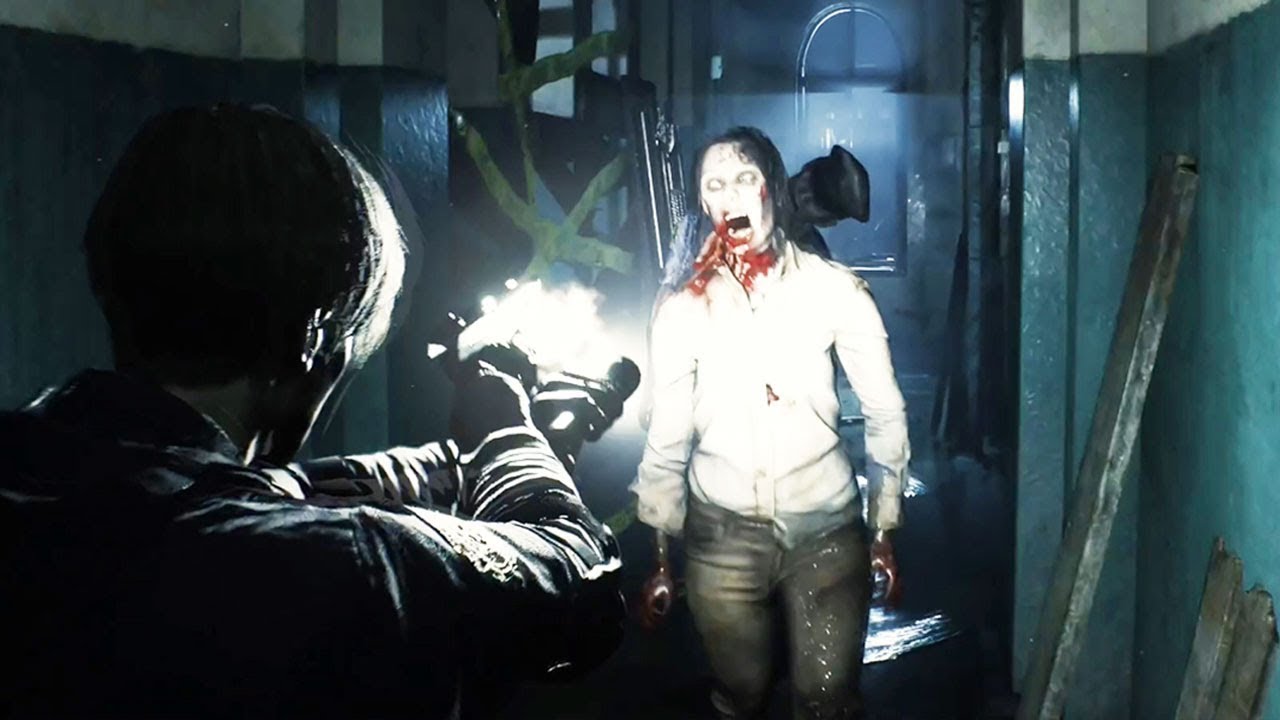 Resident Evil 2 will put an emphasis on the gore, especially with the revamped graphics.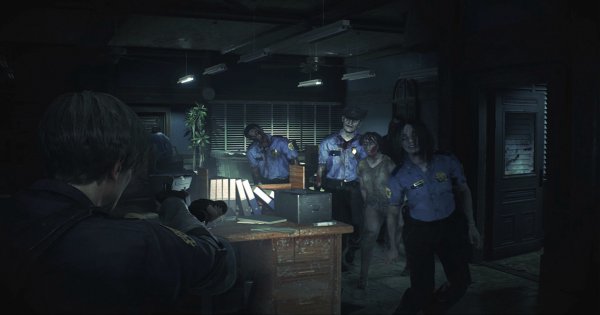 Those who have played RE2 before will know that being precise in your shots and saving ammo goes a long way. 
10. Ghost of Tsushima
Ghost of Tsushima - E3 2018 Gameplay Debut
From the studio that brought us the Infamous series, Ghost of Tsushima is the action/adventure following a samurai during the Mongol invasion of the island of Tsushima. After surviving a violent onslaught, the samurai takes on the duty of freeing his home of the Mongol invaders. From what we've seen, Tsushima will be a beautiful and explorable world, filled with things to do outside the main quest. The story of Tsushima is already promising, as the trailers have introduced dramatic tension and high stakes from the start.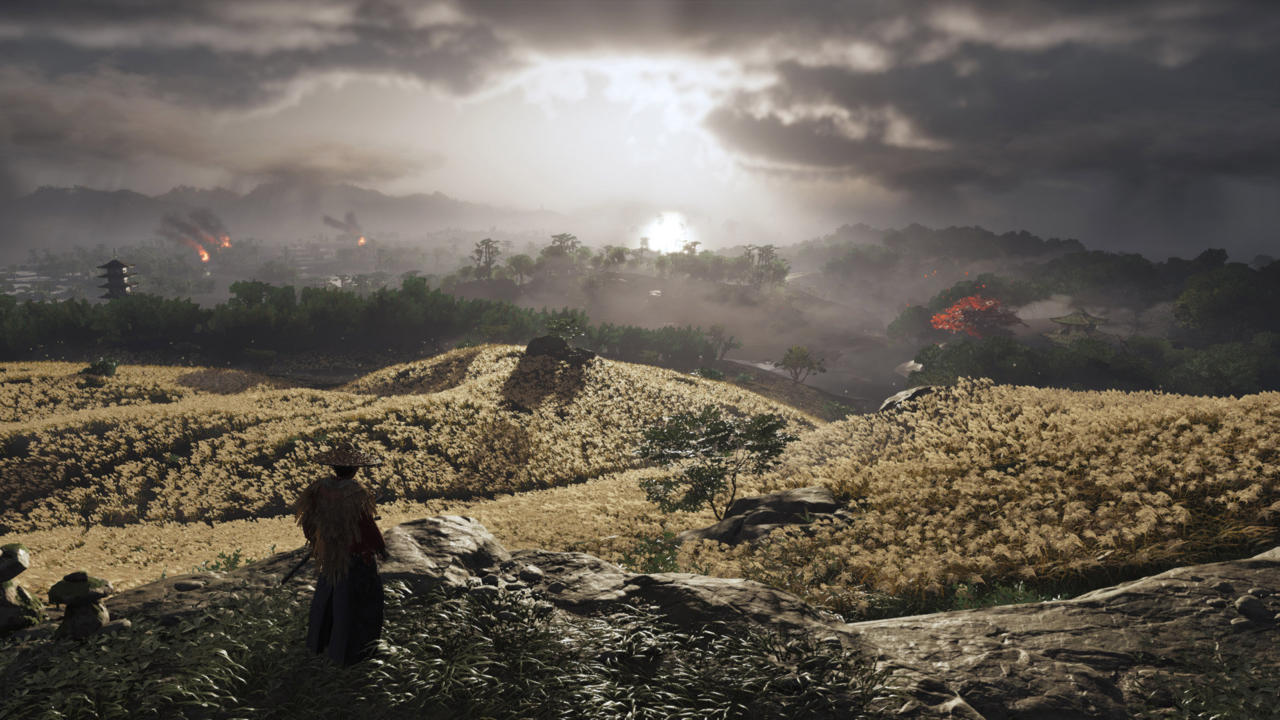 Tsushima is both a beautiful and chaotic landscape.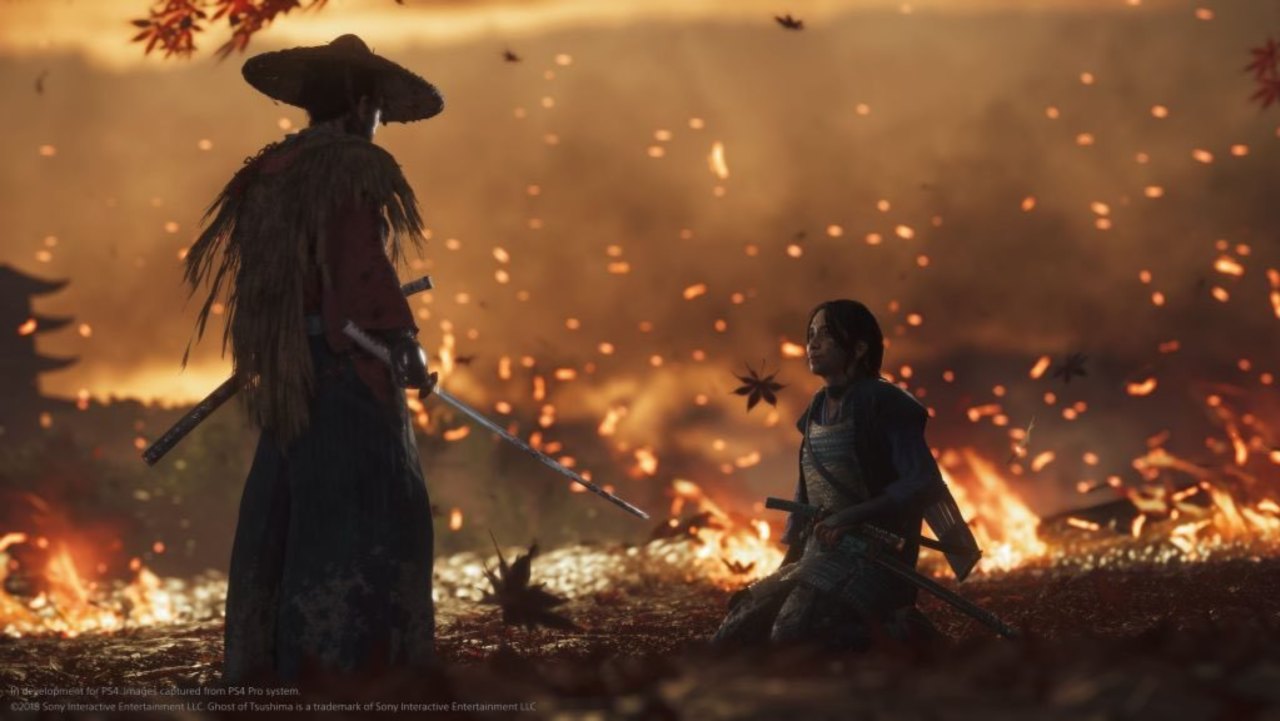 An emotional standoff between allies after a dispute amongst the invading chaos. 
9. The Sinking City 
The Sinking City Teaser Trailer 
Taking great inspiration of H.P. Lovecraft, The Sinking City is a third-person adventure. According to Frogware's site, they say, "We are building The Sinking City on three main pillars – open world, open investigation, Lovecraft – which define how it will play and feel." If the idea of a Sherlock Holmes-esque detective game set in a Lovecraftian world doesn't excite you, we're not really sure what will. Set in a fictional city of Oakmont, Massachusetts during the 1920s, you'll investigate the many secrets that the world of The Sinking City has to offer.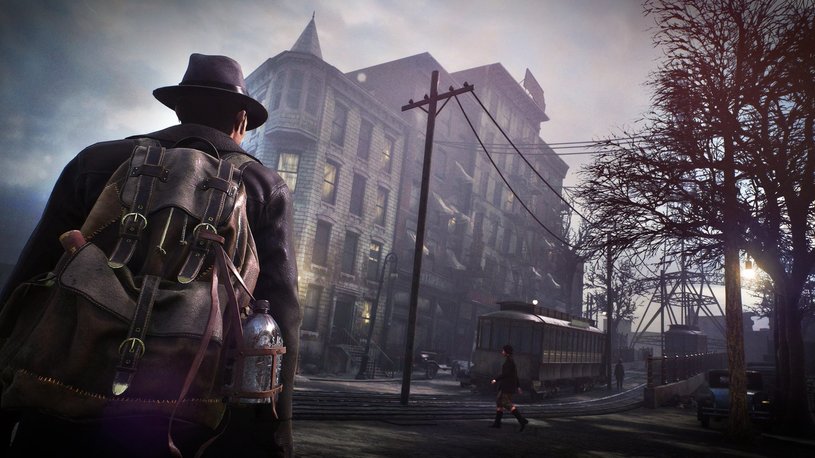 An eerie yet captivating city that is both desolate and creatively imagined.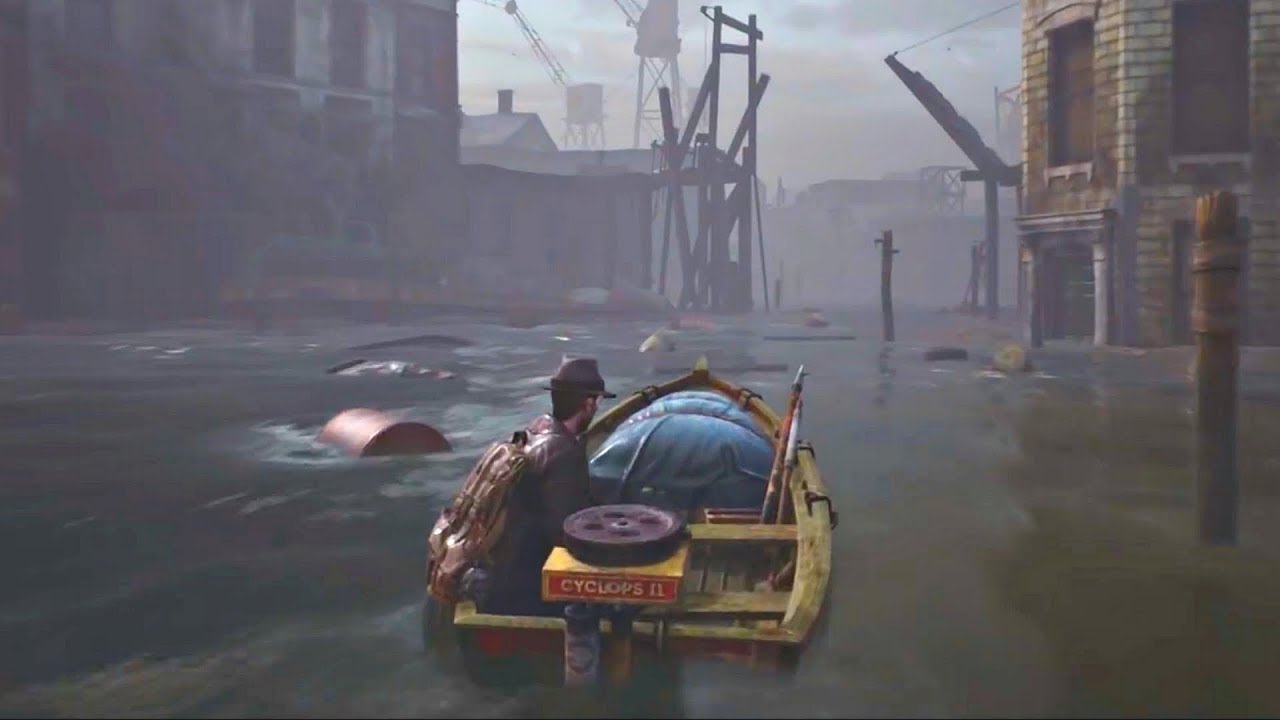 You'll explore the sinking city by different means, particularly by boat. 
8. Dying Light 2
Dying Light 2 Announcement Trailer
Dying Light is an action/horror sandbox game where you can use weapons and parkour to survive in a zombie infested world. The sequel is said to allow for player choice, but each choice will come with great consequences in the storyline. The studio does plan to release this title in 2019, but a specific release date has not been announced.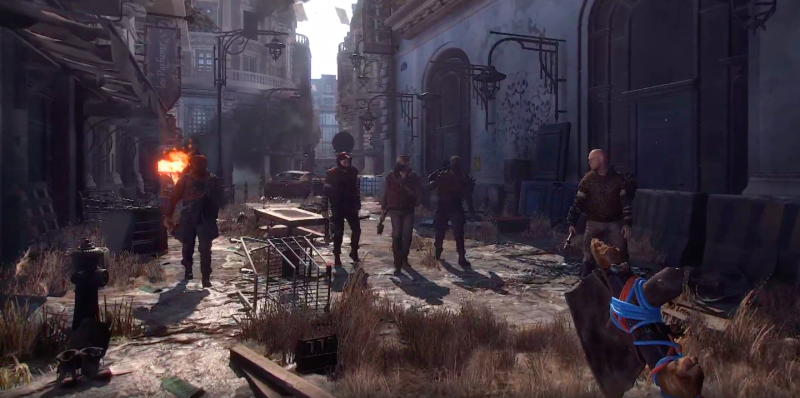 Expect a variety of enemies, from typical human bad guys to savage flesh hungry zombies.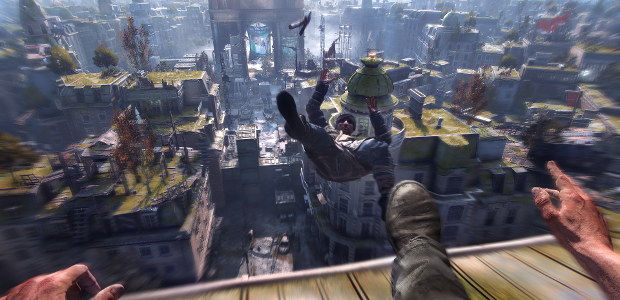 Use brutal and devastating finishers to take out your many enemies. 
7. Mount and Blade 2: Bannerlord
Mount and Blade II: Bannerlord E3 2017 Trailer 
From TaleWorlds Entertainment, Mount & Blade 2 is an epic exploration/adventure game set in medieval times. If you're interested in large scale battles on horseback, then this is the game to check out. According to the website, "What we intended to do with the original Mount & Blade, and what we are working hard to do even bigger and better in Bannerlord, is to create a game where you get to create your own story from scratch, where you make your own decisions and live through the consequences."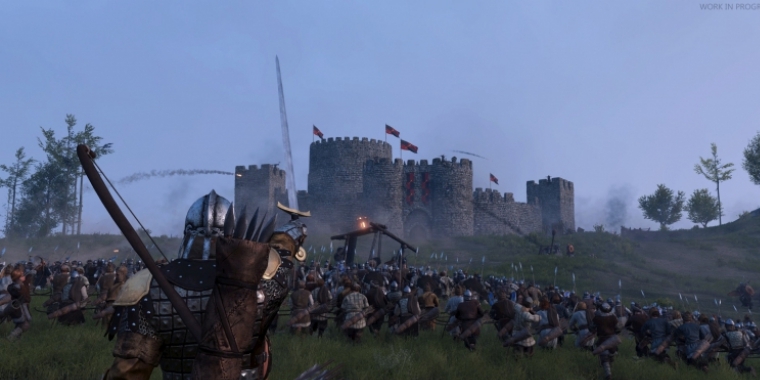 A full scale assault against the enemy's castle.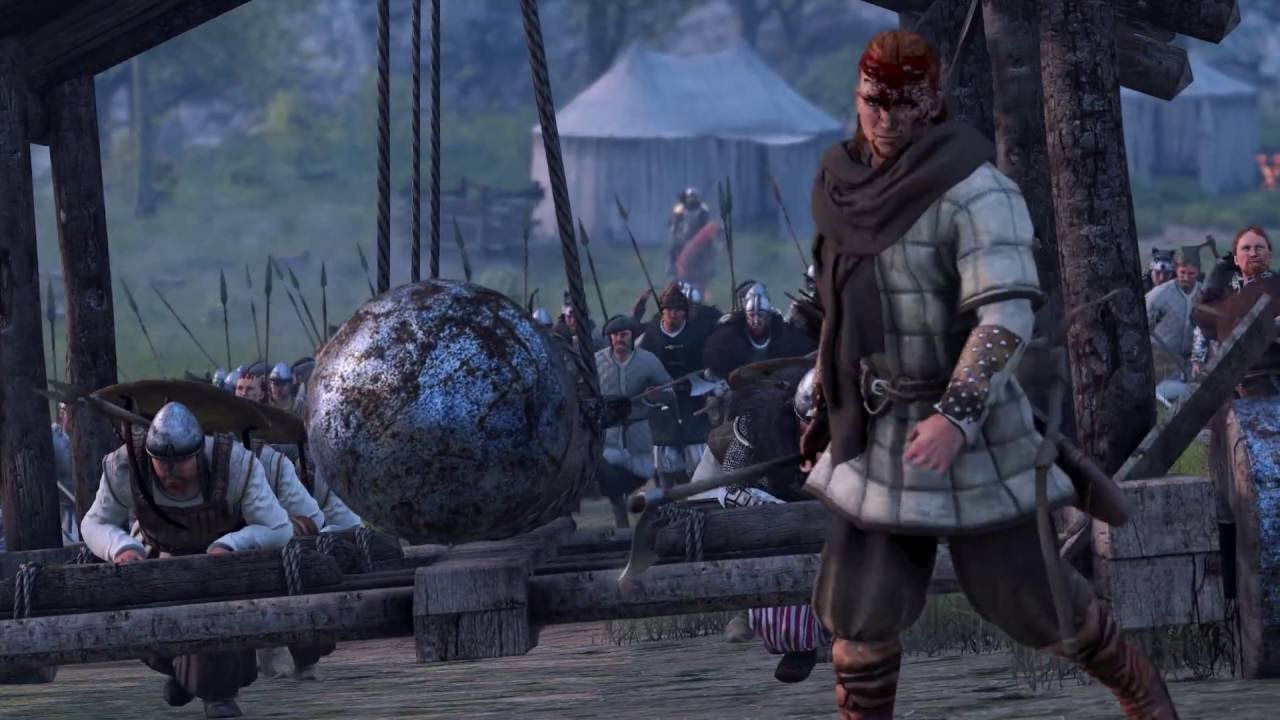 Using seige weapons against your enemies may be the only option. 
6. Cyberpunk 2077
Cyberpunk 2077 Official E3 2018 Trailer
From developer CD PROJECT RED, Cyberpunk 2077 has been confirmed to be a first-person sci-fi shooter. Taking place in a gritty and corrupt futuristic city, we can expect an action/adventure experience and tone from the trailers. First announced years ago at an earlier E3 conference, 2077 still has no specific release date, but we do know it has been in development for some time. Does this mean a 2019 or 2020 release? We're hoping so.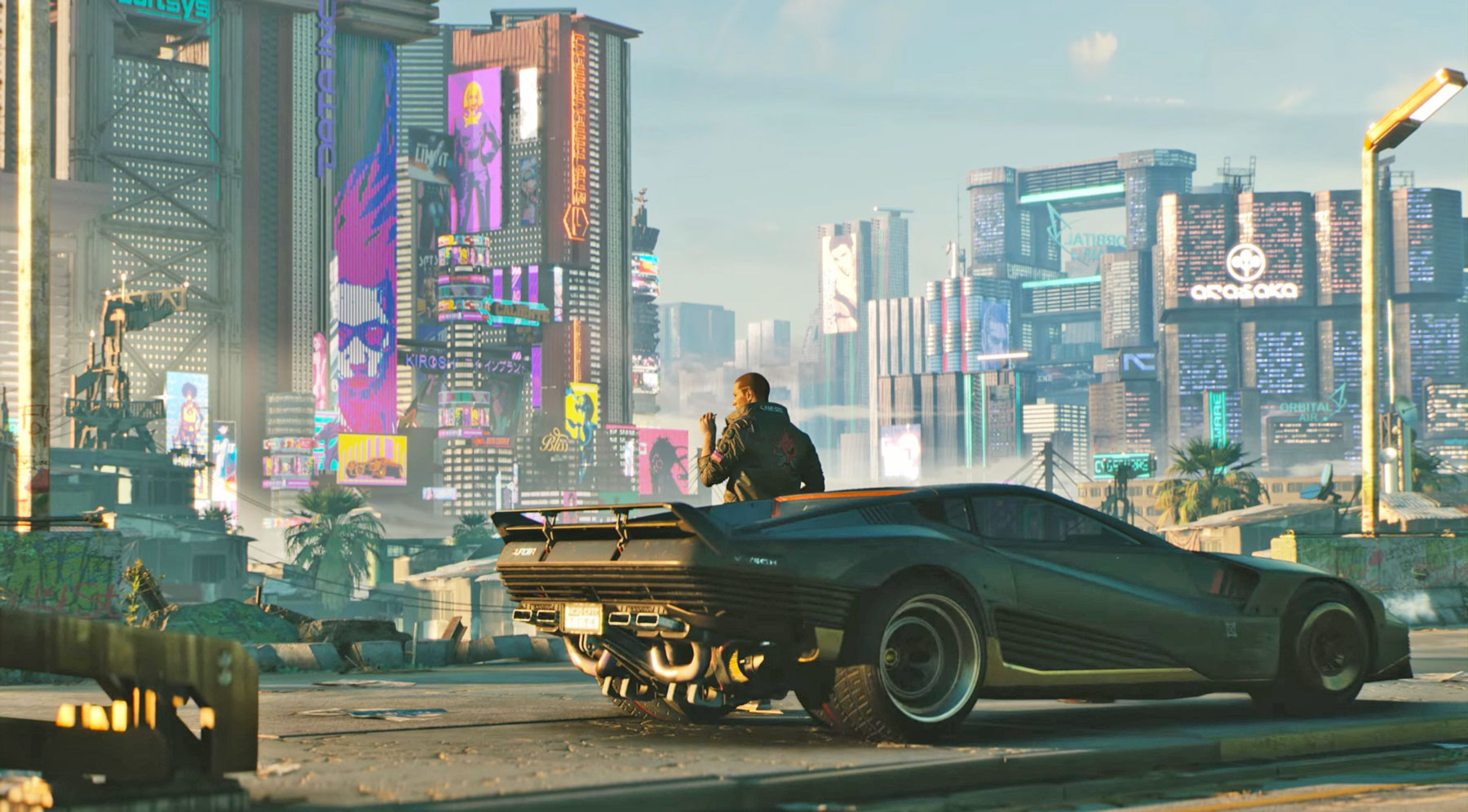 A gorgeously rendered city on the outside, a seed of corruption and violence on the inside.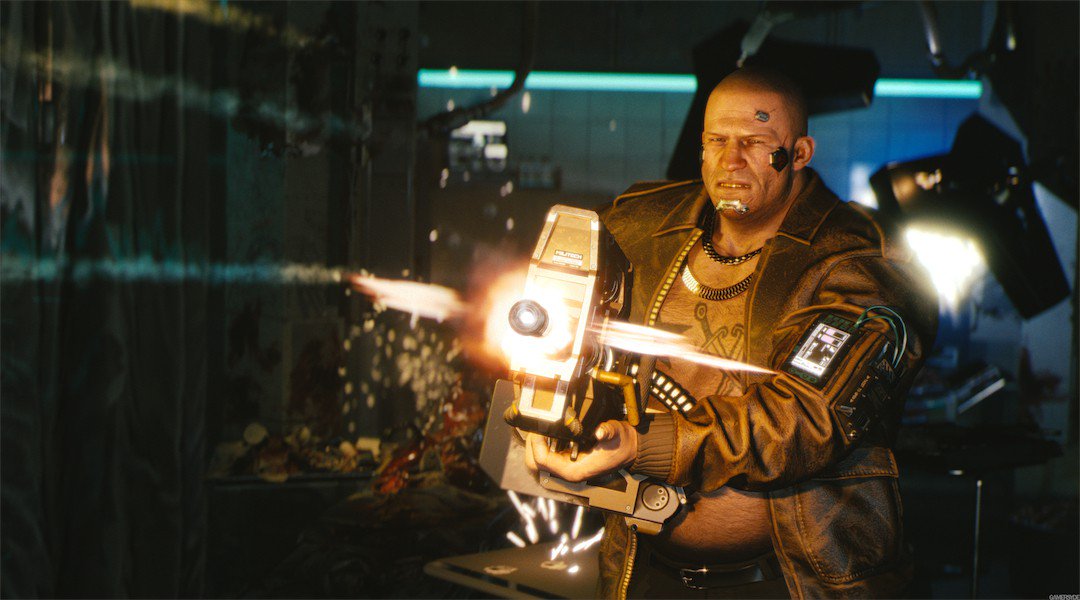 There will be some big firepower in 2077.
5. Anthem
Anthem Official E3 Gameplay Trailer
Bioware's newest sci-fi entry is a a third-person adventure set in a beautiful but hostile world. The difference that Anthem is making in the sci-fi genre is the mech-suit abilities, allowing not only for flying/hovering, but also submerging underwater and exploring what lies in the depths. It  will not only be a single player experience, but will allow for co-op exploration and looting as well. The release date is looking like February 2019.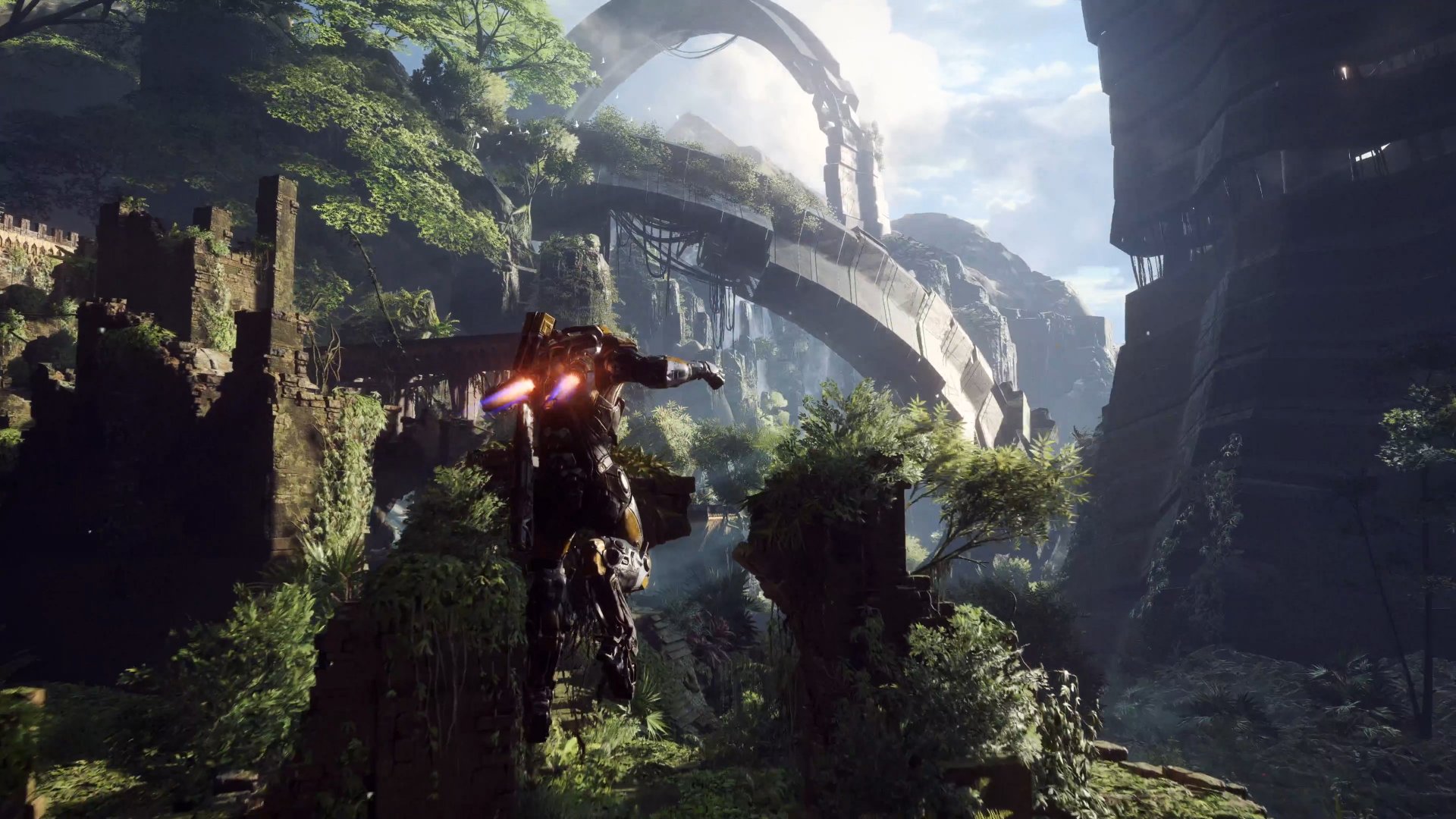 The world of Anthem is easily explored through jet-pack.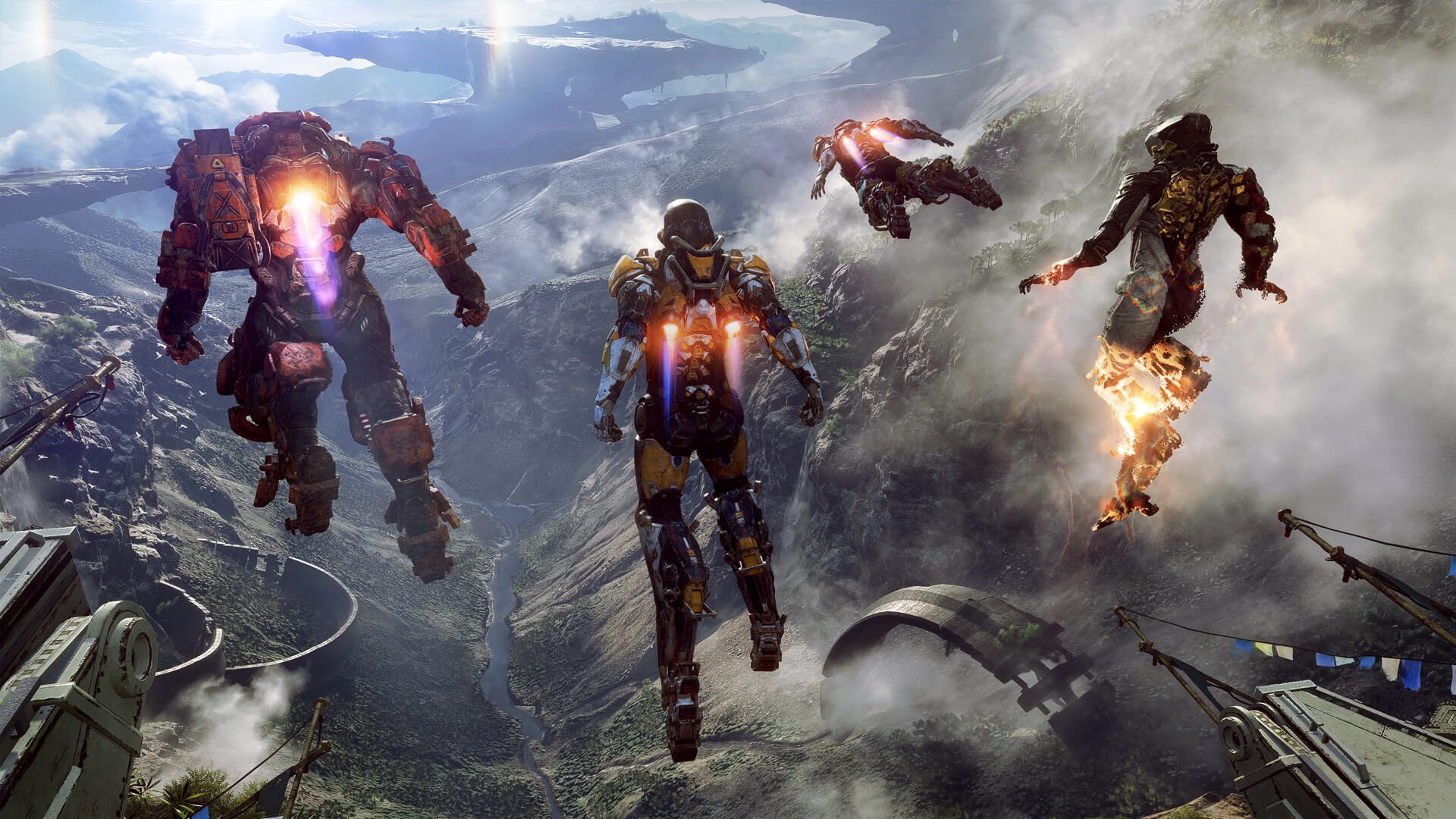 Take on the story alone or explore the world and loot for goodies with friends. 
4. Skull & Bones
Skull & Bones E3 2018 Cinematic Trailer
Set in a golden era of the infamous pirates, Ubisoft is delivering an online open world adventure set in the Indian Ocean. If you have dreams of becoming a pirate or living out that fantasy, this will be the game for you! You'll need to build a fleet of ships and team up with other pirates to fight against the ruthless empires of the world as well as other interested parties who come to the unexplored Indian Ocean to stake their claim. 
You'll meet a variety of characters – some allies, while others not so much.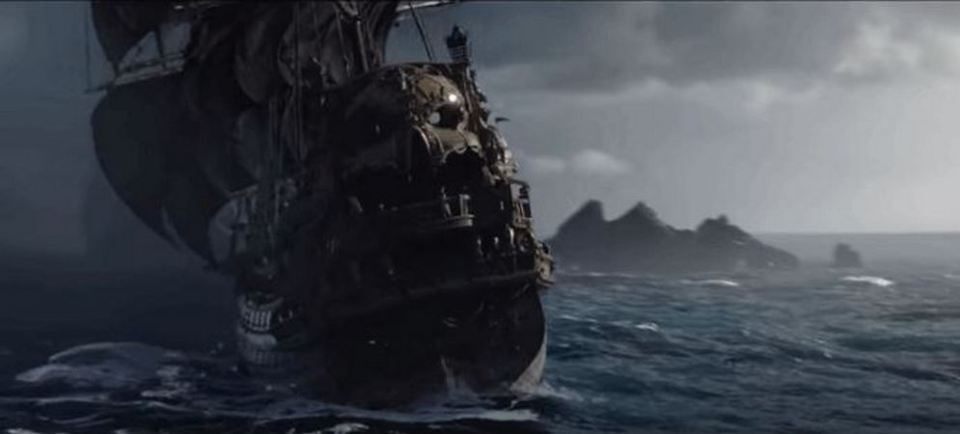 Intimidation may be the only option to claim your stake in the Indian Ocean. 
3. Shenmue 3
Shenmue 3 Trailer 
Developed by Neilo and Ys Net, Shenmue 3 is an open world adventure continuing in the classic Shenmue series. This title has the potential to conclude the franchise and end the arc of Ryo Hazuki, the main character of the games who seeks revenge for his father's death. The actual release date is not clear, but a 2019 window is all but confirmed. It is also confirmed that Shenmue 1 and 2 are being remastered for the PS4, Xbox One, and PC, releasing in August of this year.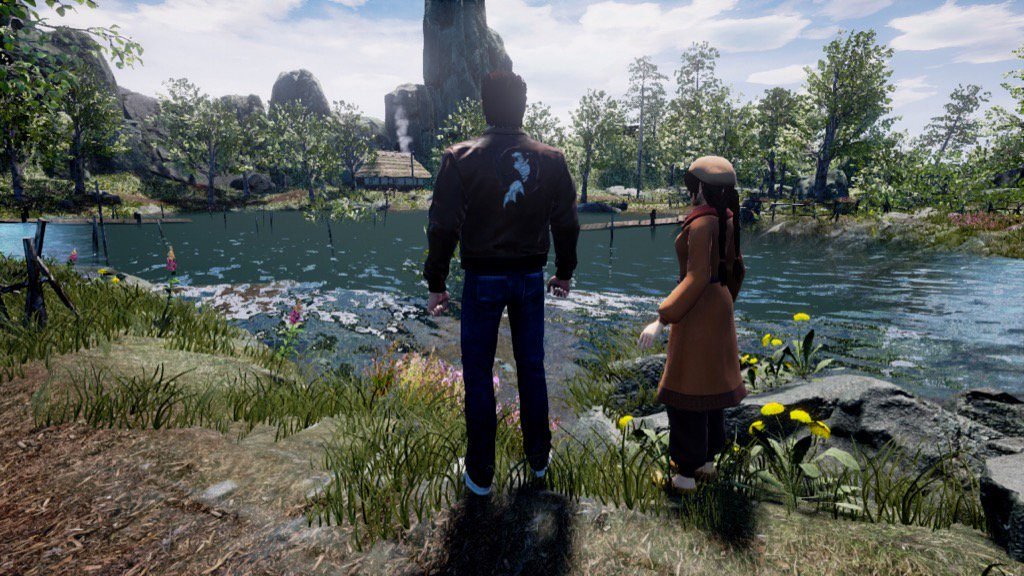 Although not much is revealed about the third installment, we do get to see the series' graphical improvements. 

Shenmue 3 will see the return of Ryo Hazuki. 
2. Elder Scrolls VI
The Elder Scrolls VI Official Announcement Trailer 
Probably the biggest reveal from the Bethesda conference this year, Elder Scrolls VI excited the gaming community with the familiar theme and a beautiful green landscape. The teaser didn't give much else and Bethesda has been quiet on the details, so based on the announcement, we won't expect a release until at least 2020. What we can hope for though is a more detailed trailer next year.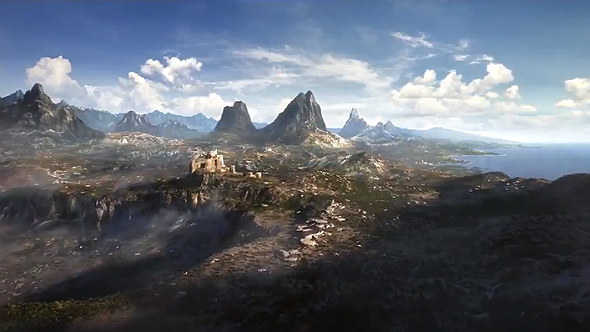 Whatever the location, the world looks ripe for exploration. 
1. Shadow of the Tomb Raider 
Shadow of the Tomb Raider Official Trailer
The third installment of the rebooted Tomb Raider franchise, Lara Croft and her long time friend, Jonah explore the ancient Mayan culture and the possibilities of a prophesied apocalypse. Introduced in Rise of the Tomb Raider, the antagonistic group, Trinity, is making a return to finish what they started. If you haven't played Rise of the Tomb Raider, I'll just leave it at that and suggest you play it. The Tomb Raider series is a third-person action/adventure allowing for cave and tomb exploration as well as item collecting. Shadow of the Tomb Raider is set to release September 14, 2018.

Not only do you have to worry about human enemies, but you'll have be aware of the hungry wildlife too.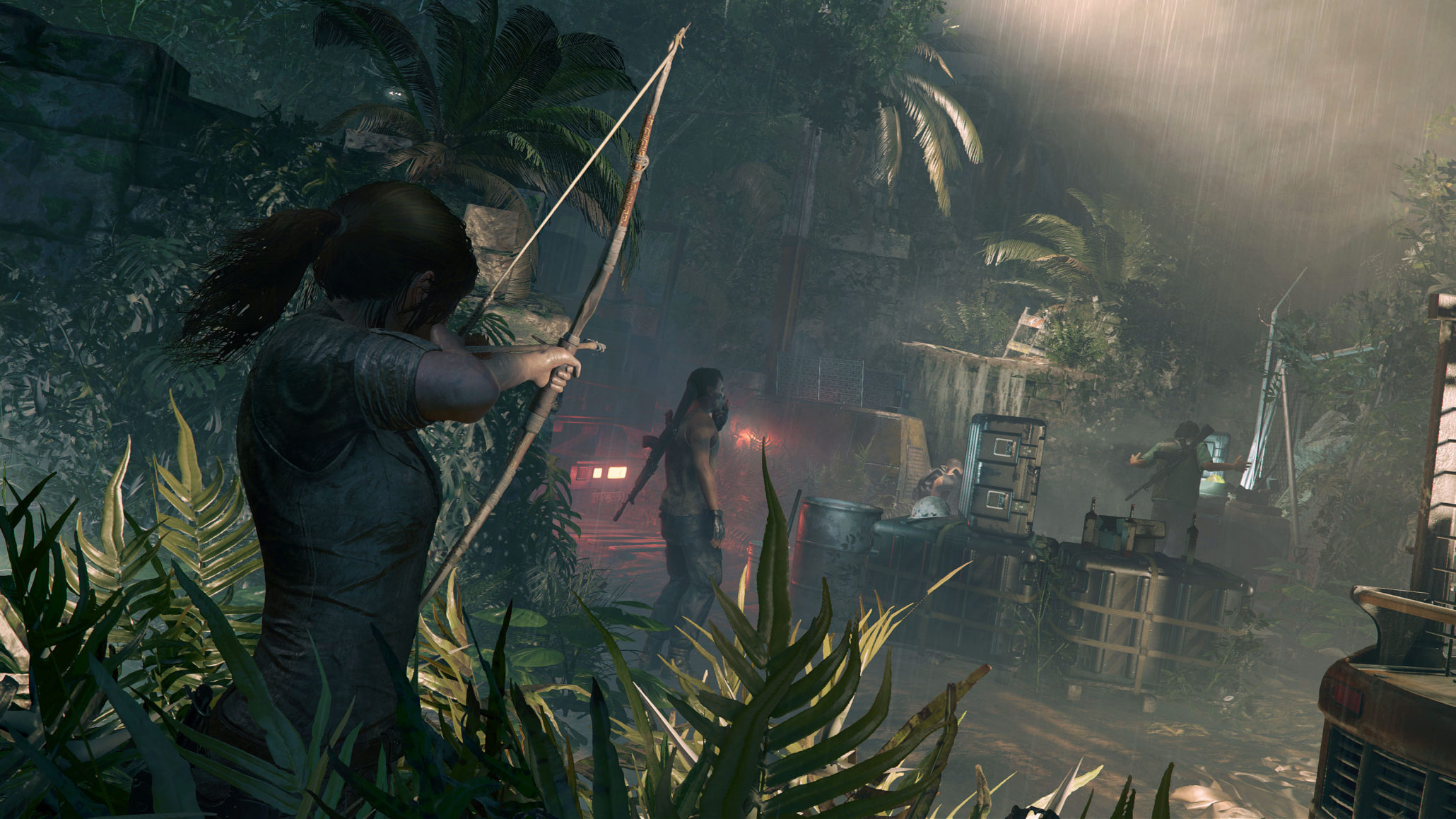 Lara has developed a more predatorial aspect to her, allowing for better sneak attacks. 
You may also be interested in: 
Image Gallery