10 Best Superhero Games in 2017
Updated: 18 Apr 2017 12:17 am
The Arkham series has been so popular the first two installations have already been remastered. The series also spawned the prequel Arkham Origins, and the mobile game Arkham Underworld.
10 Best Superhero Games in 2017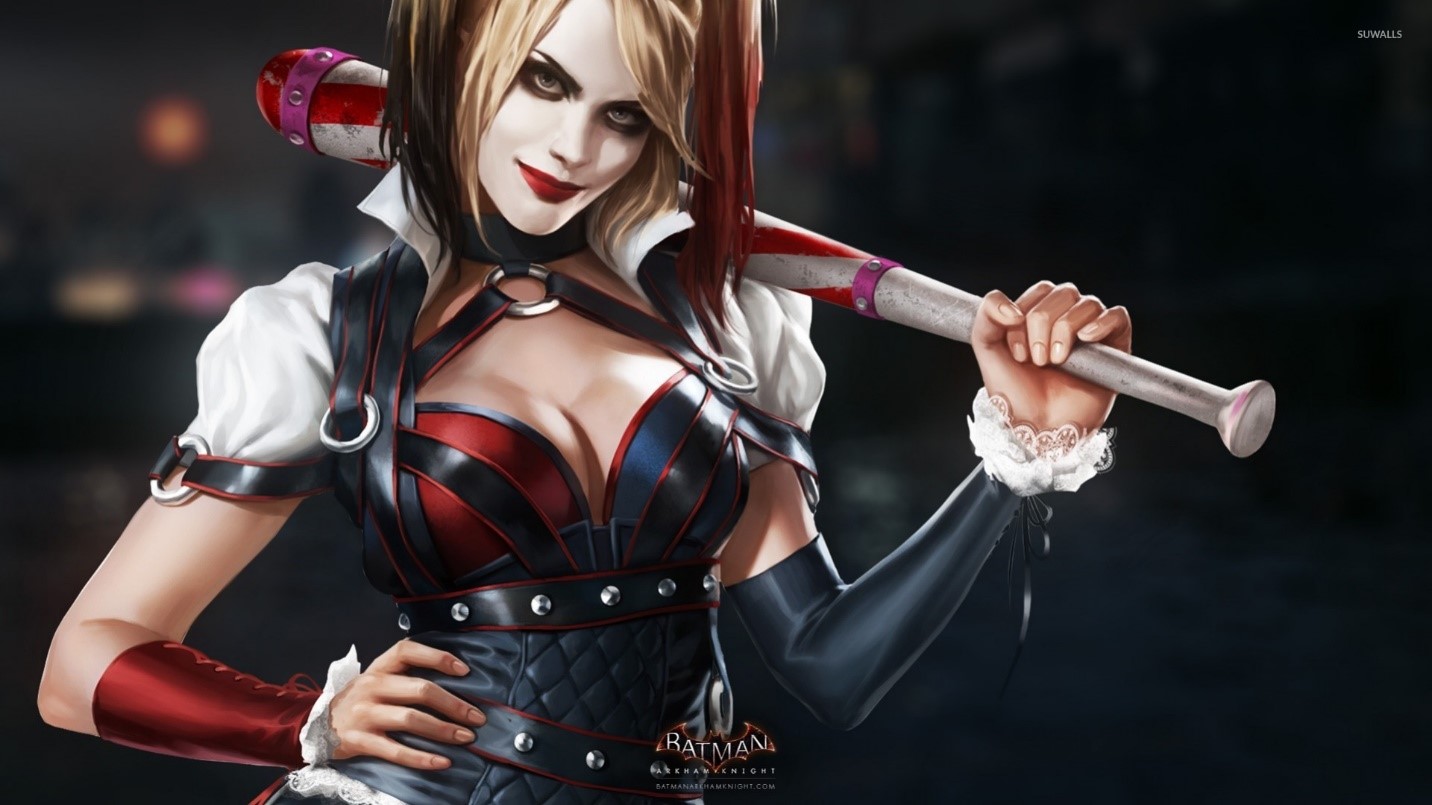 The Arkham series has been so popular the first two installations have already been remastered. The series also spawned the prequel Arkham Origins, and the mobile game Arkham Underworld.
Superheroes are everywhere.
VR is reality.
What a time to be alive and nerdy.
It was 1979 when Superman was released for the Atari 2600.
We've come a long way since then. Through platform, beat 'em up, action/adventure, RPG, racing and freemium, superheroes have infiltrated every generation of games, and every console.
Almighty back-catalogue or not, the gaming world moves on fast, and old properties date quickly. Here's my run-down of the best of the best in metahuman gaming, right now.
10) DC Universe Online (2011)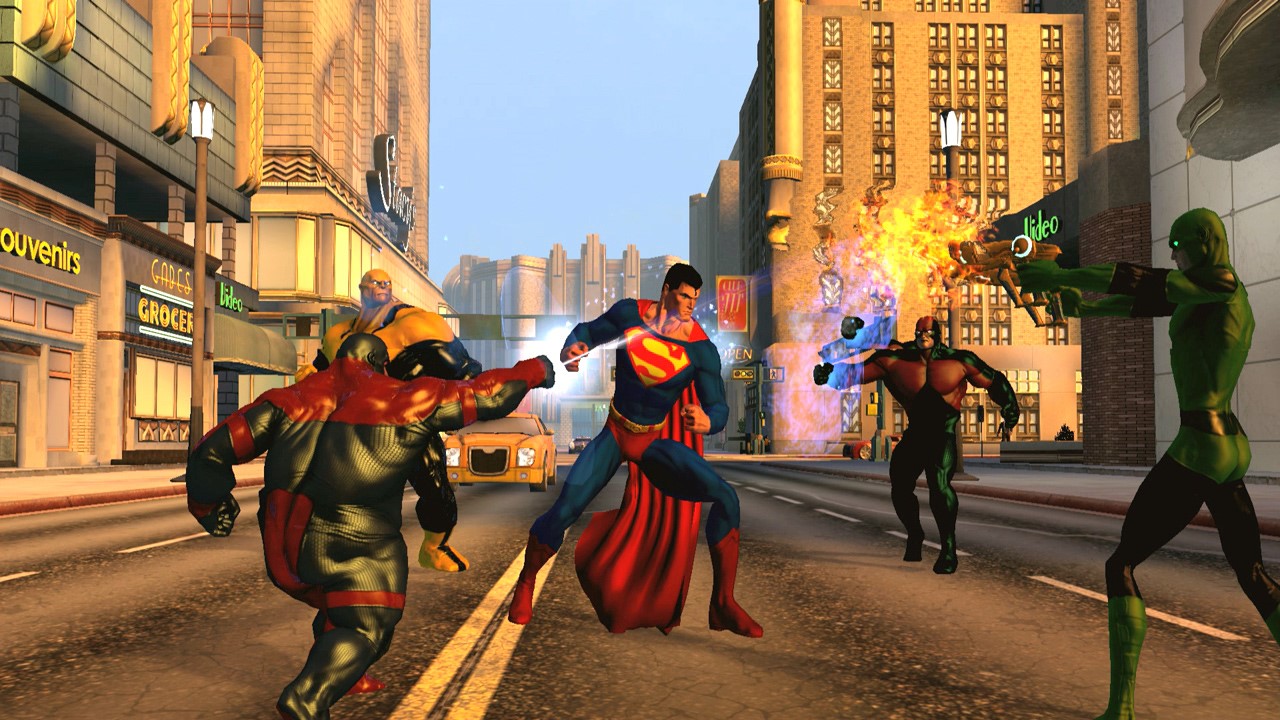 DCUO is fun for a few days but gets repetitive.
Much like City of Heroes before it, DC Universe Online becomes rinse-and-repeat rapidly.
I got this game on PC near release date. Couldn't leave it alone for a while, but quite quickly you discover that the instances and raids are few, and you don't have the constant unfolding of new lands like you get in successful MMORPGs such as WoW. I got it again when it was released for X-Box One, and the same short process occurred.
Gotham and Metropolis are both great fun to run around, and look nice in flight, character creation is good to start with, and the way costumes work make your outfit ever-evolving. Levelling up beyond about 20 doesn't really feel like it achieves anything though. In a hypothetical future where the game has grown to encompass National City, Star City, Keystone City, Central City, Coast City, Bludhaven etc. as full explorable cities, there may be the depth to hold my interest longer. As it stands I find myself spending half my time travelling back to places hoping some sort of quest line may have appeared. Usually it hasn't.
DC Universe Online (2011) Official Website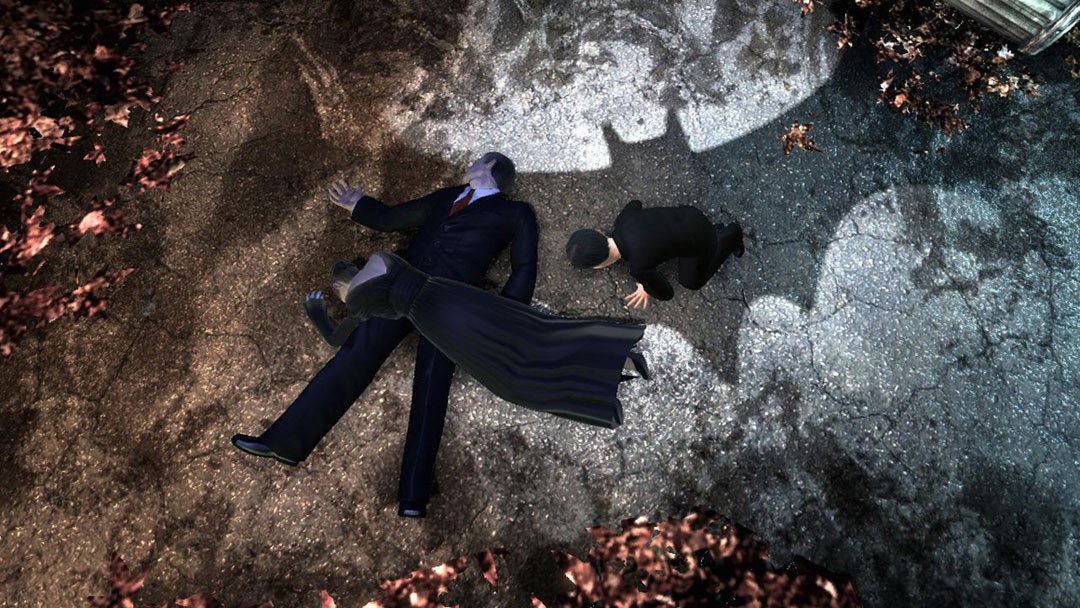 Every decision modifies the story in Telltale adventures.
Very little skill involved, but if you love the Batman mythos for its dark sense of ethics, and twisted cast of characters, this game is for you.
The Telltale games are much like those Choose Your Own Adventure books when you were a kid. A story plays out, and your decisions and responses decide how the game turns out for you. This makes re-playability enormous, if you're the kind of person to go back through again and again, making small changes and watching the butterfly effect ensue.
This game grasps the essence of Batman very well, but if you're a Call of Duty/Halo kinda gamer, this might come off slow, and almost boring. There are brief tap-the-right-button-in-time sequences, but they're few and far between and involve very little actual skill. The detective element consists of linking, unlinking and re-linking items of evidence in the right way so that they tell the story of what happened.
Great for Batman fans, probably a miss for the active gamer.
Batman: The Telltale Series (2016) Official Website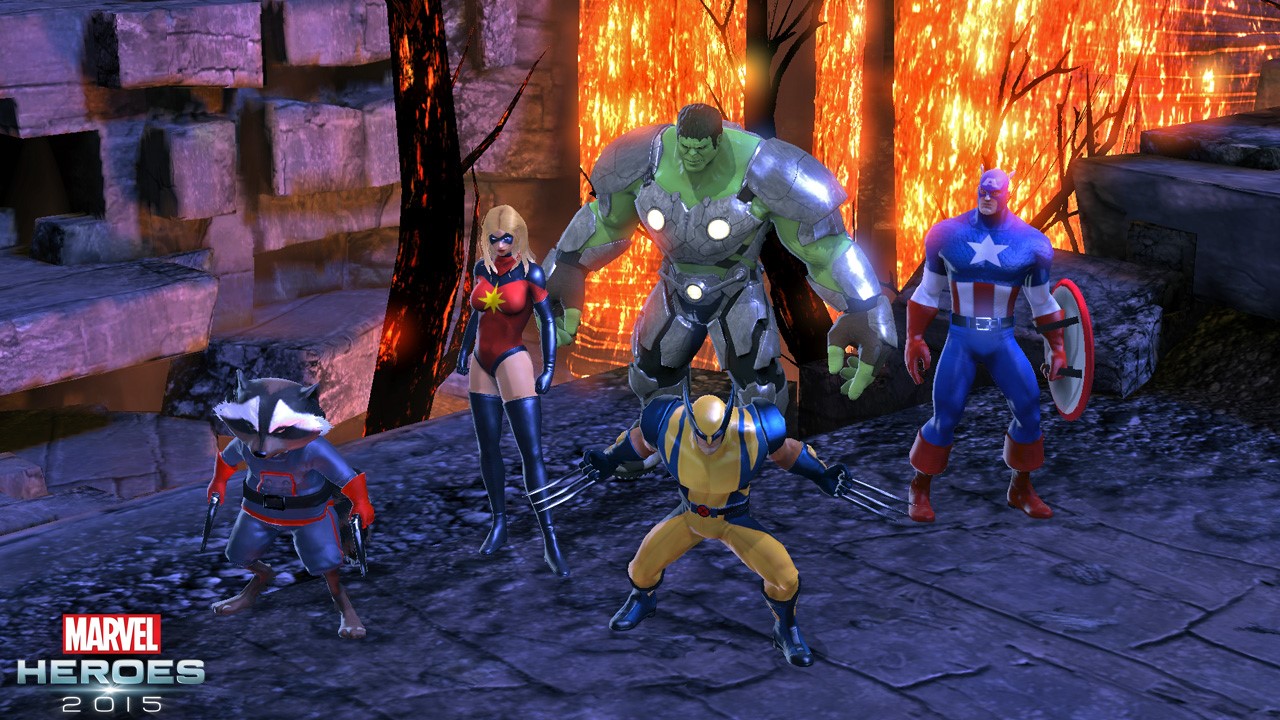 The game, previously referred to as Marvel Universe or Marvel Universe Online was shelved by Cryptic Studios for not being commercially viable.
Marvel's MMO goes down a different route to DC Universe Online.
One of the primary failures of DC Universe Online, is the inability to play as your favourite heroes and villains. Marvel Heroes, with its action-RPG format resolves this, allowing players to collect and upgrade the heroes they want to play with, rather than building their own from scratch.
Although flawed, as most MMOs are, Marvel Heroes makes a good effort to be genuinely free-to-play. Most upgrades and characters can be attained through hard work with in-game currency. If nothing else, for the new generation of fans who've grown up with the Marvel Cinematic Universe, it's a great way to see all of Marvel in one place, as opposed to the current situation in superhero Hollywood.
Marvel Heroes 2016 (2013) Official Website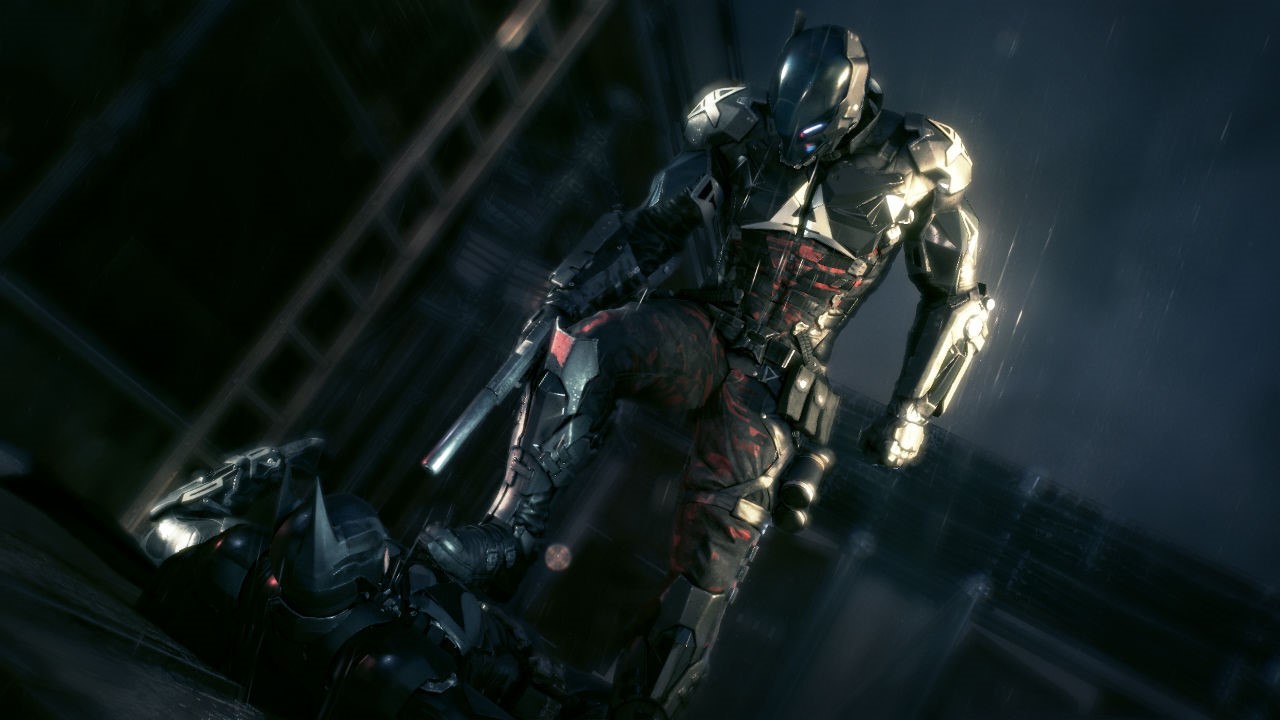 Batman faces a brand-new foe in this dramatic and engaging game. Or does he?
Who could hold so intense a grudge against the Dark Knight? Well, the list's pretty long actually.
The last new game in the Arkham series, 2015's Batman: Arkham Knight was preceded by Arkham Asylum, Arkham City, and the prequel Arkham Origins. For the first time, the Batmobile is brought in as a major part of gameplay.
Exploring Batman's many adversaries, from the classic big players, down to the recently conceived and relatively obscure, Arkham Knight is the definitive Batman game, and is gonna take some serious beating. Multiple well executed and purposeful gadgets, combined with a free-flowing combat form, and shooting badass rockets out of the Batmobile, delivers the true vigilante experience.
As well as being incredibly fun to play, with hours of side missions and Easter eggs, Arkham Knight explores one of the deepest and most memorable storylines in Batman's vast history.
Batman: Arkham Knight (2015) Official Website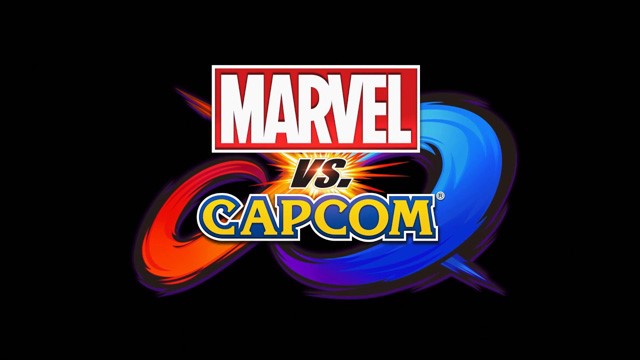 Iron Man and Miss Marvel are confirmed for the Marvel side, along with Ryu and Mega Man in Capcom's ranks.
After 5 years, the most beloved crossover beat 'em up of all time returns once again.
We know little so far, with only a teaser trailer to go by, but in early December the upcoming instalment to the franchise was confirmed, and will be arriving in late 2017.
Beginning way back in 1996, the X-Men vs. Street Fighter arcade game was the beginning for a crossover series that has stood the test of time. Capcom had already worked with Marvel properties, beginning with a Punisher game in 1993, but it was X-Men vs. Street Fighter that really sparked the lasting 'versus' concept.
The game has evolved and gone through several iterations on multiple platforms since then, most recently with Marvel vs. Capcom 3: Fate of Two Worlds and Ultimate Marvel vs. Capcom, both in 2011. The game is best known for having a sizeable roster on both sides, and there's no reason to think this time will be any different.
Marvel vs. Capcom: Infinite (2017) at Playstation.com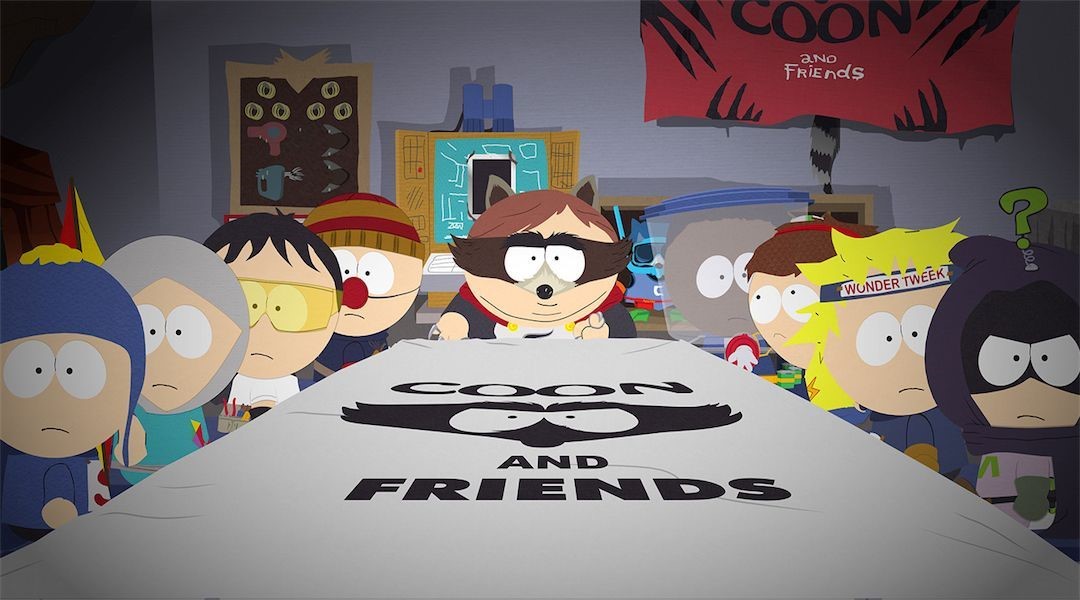 The Fractured But Whole's release date was pushed back to 2017.
Promising twice the content of its predecessor, The Fractured But Whole's delay only attests to Trey Parker and Matt Stone's attention to detail.
The aborted Nazi zombie foetus of Khloe Kardashian. That was an end-level boss in South Park: The Stick of Truth, the satirical TV show's first voyage into the world of RPGs. If you're easily offended, I highly suggest leaving this one on the shelf.
Unlike the Game Of Thrones/magical quest theme in the previous installation, TFBW is about building and customising a team of superheroes to defends South Park's streets after lights out. Undoubtedly taking jabs at every big superhero flick of the last few years, this may not be a comic-book adaptation in the traditional sense, but it's sure to be a riot.
South Park: The Fractured But Whole (2017) Official Website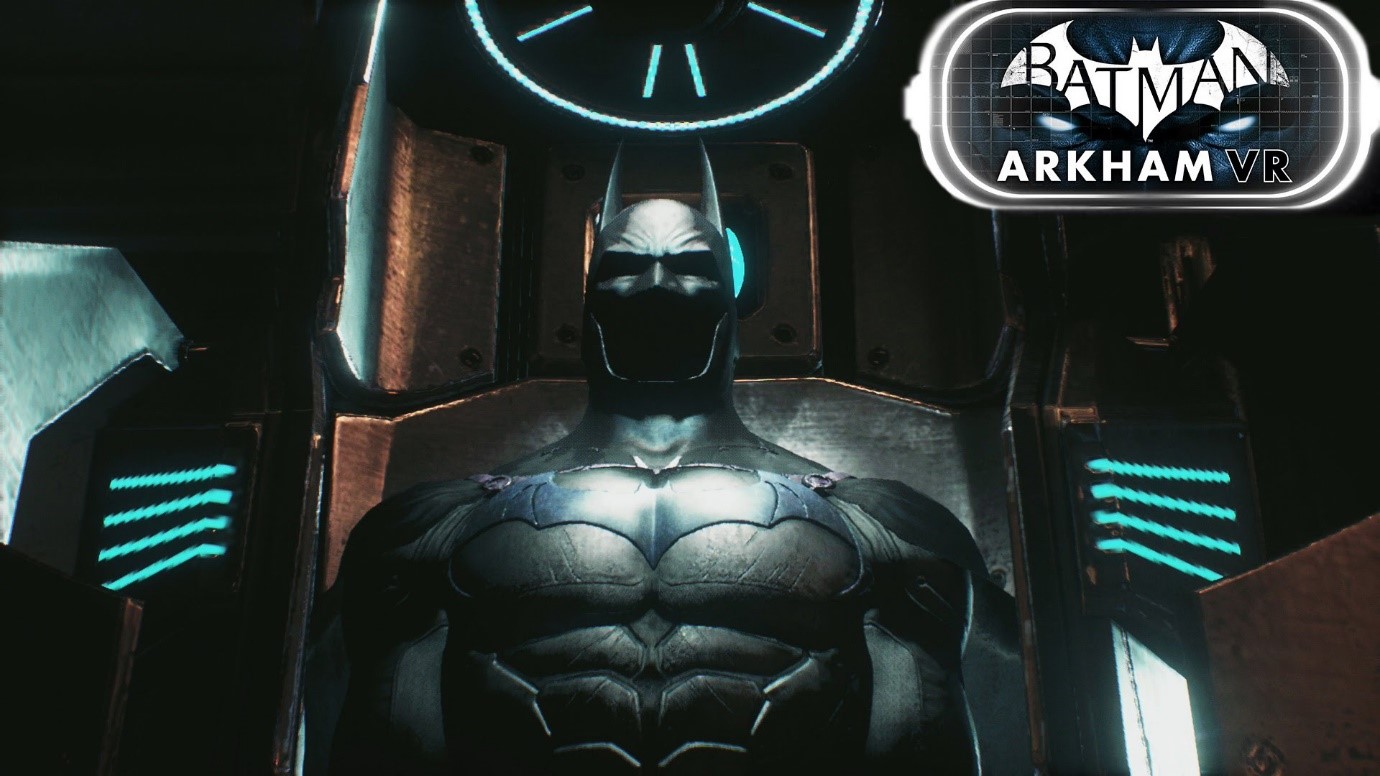 It's early days for virtual reality, and Batman deserved to be at the front of the queue.
An immersive whodunit, Arkham VR blazes the trail into a new frontier.
It may only take an hour to an hour and a half to complete, but Arkham VR is the first step into a world of gaming that, just a couple of decades ago, seemed as futuristic as hover-cars.
The game doesn't demand a huge amount of thought or input on the part of the player, and is more of a walk-through tour of Bruce Wayne's world, than it is a mental or physical challenge. Judging one of the very first virtual reality games too harshly, however, would be like critically picking apart Pong.
We're on the cusp of something completely fresh, far beyond a gaming "generation". Two or three Arkham VRs down the line, I think we'll have a breath-taking virtual Gotham to leap and sneak around. For now, we should just be glad that the dawn is upon us, and save the brutal star ratings for a couple of years at least.
Batman: Arkham VR (2016) Official Website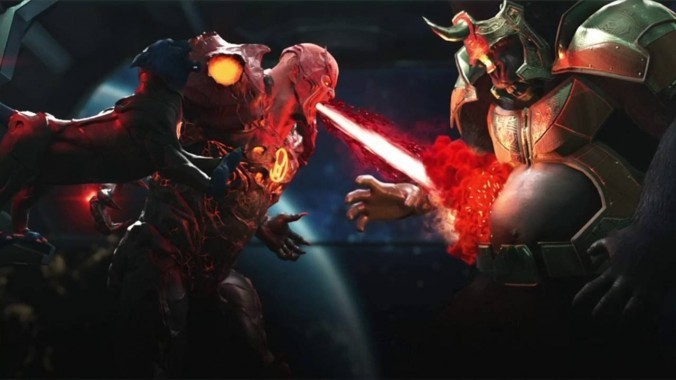 Injustice 2 will implement RPG-like gear upgrades and character progression, allowing for much greater customisation than previous beat 'em ups.
Injustice: Gods Among Us was so popular it spawned an entire line of comics set in the game's alternate reality.
Beginning with 2008's Mortal Kombat vs. DC Universe, NetherRealm Studios' furore into the superhero genre has thus far been fantastic. Combining the fast-paced, hard hitting energy of the probably the greatest beat 'em up series ever, with the name value of DC's finest and fiercest alike, it's unofficial sequel Injustice: Gods Among Us was better still.
Injustice keeps the MK mode of combat but completely does away with the traditional MK characters (except Scorpion DLC), allowing for a full roster of Justice Leaguers and Legion of Doom alumni. Teaser trailers for the next installation have already revealed the addition of Deadshot, Supergirl, Atrocitus, Gorilla Grodd and Blue Beetle to last time's line-up. Other new combatants have no doubt been kept hush, and with the visual leap from 360 to X-Box One, Injustice 2 is set to be the beat 'em up of 2017.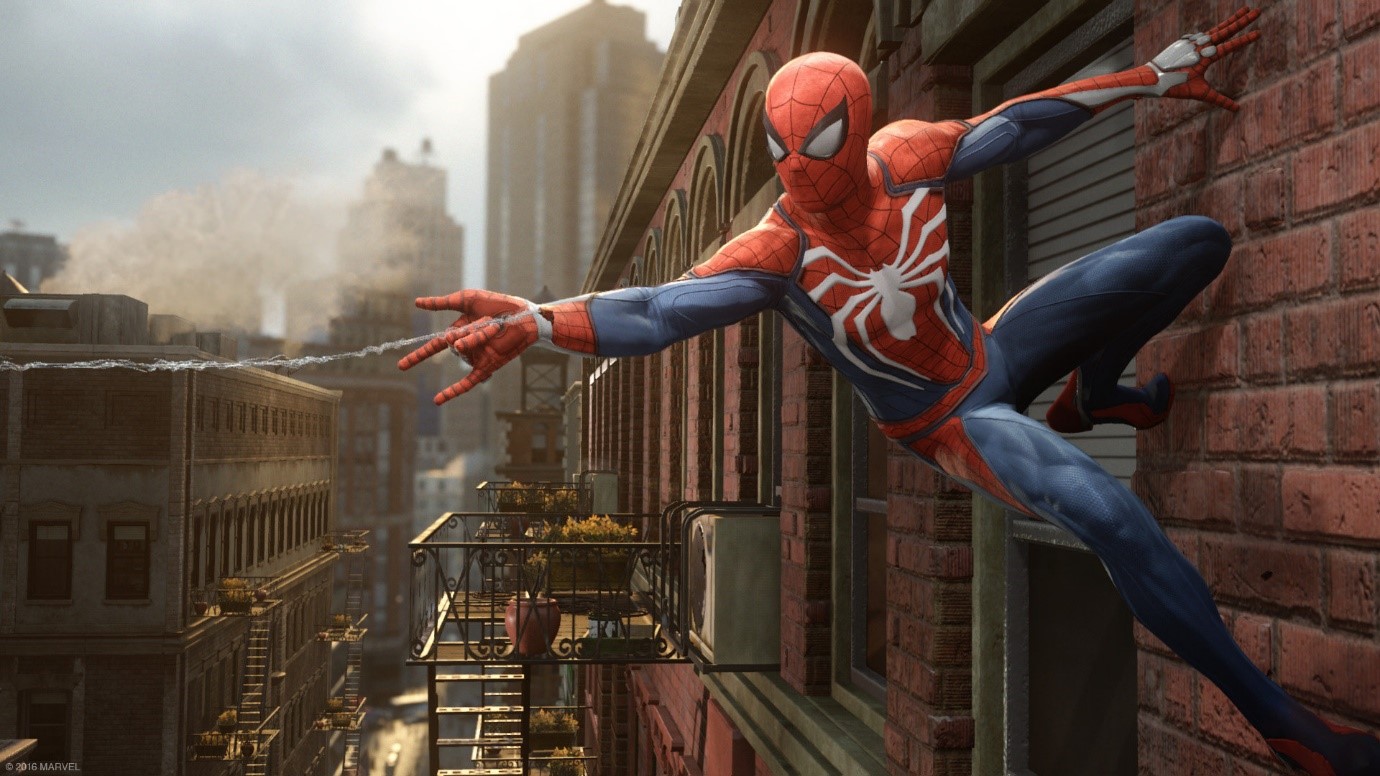 Street-thug henchmen spotted in the E3 trailer suggest the involvement of modern Spidey villain Mr. Negative.
If Insomniac Games follow the many-small-villains, but one central narrative, structure of the Arkham series, we've got a hell of a game on our hands.
From the people that brought you such classics as Spyro, Ratchet and Clank, and Sunset Overdrive, comes Spider-Man for the PS4 (no official title yet). In a free-roaming NYC, a fully-established and experienced web-slinger battles crime in a long-awaited outing.
Spider-Man video game conversions have been divisive over the years, with several being outright flops. Many fans have been waiting since the early days of Toby Maguire to see as good an adaptation as the PSX/PS2 versions around that time.
Although little is known currently outside of an E3 teaser, Insomniac Games have stated it isn't a movie tie-in (Spider-Man: Homecoming hitting theatres next summer), and an Easter egg in the trailer has revealed the presence of the Green Goblin.
Marvel are bound to be trying to turn out a game that can compete with the Arkham series, and Spider-Man is really the only Marvel hero with the name calibre and rogue's gallery to pull it off. For those with a PS4, this is sure to be a must-buy.
Spider-Man PS4 on Playstation.com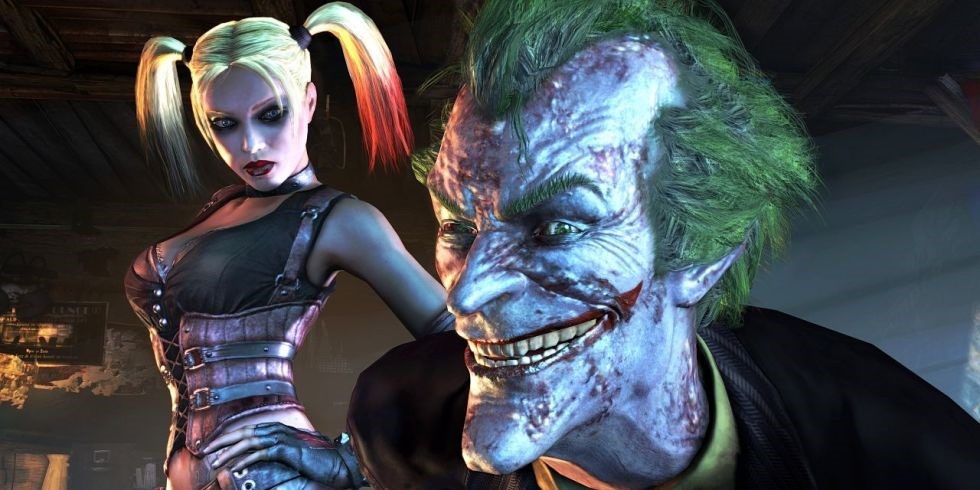 Return to Arkham has remastered the X-Box 360's Arkham Asylum and Arkham City for X-Box One.
There's a reason the number one spot goes to remastered games; because they're fantastic.
2009's Batman: Arkham Asylum changed superhero games forever. Mashing up the essence of Assassin's Creed with a mighty line-up of Bat-villains, nothing had ever come close to such an accurate representation of what being Batman really entails. Top-notch graphics and voice actors pulled from Batman: The Animated Series (including Mark 'Luke Skywalker' Hamill as The Joker), made for an immersive and unforgettable experience.
The game would be followed by sequels Arkham City and Arkham Knight, as well as prequel Arkham Origins, and both mobile and PC conversions throughout. Knight was recent enough to be X-Box One only but it's 360-only predecessors have now been remastered and collected to join it.
The Arkham games combine elements of beat 'em up, action/adventure, stealth, puzzle and racing to truly place you beneath the cowl of the Caped Crusader. It's gonna take one hell of a game to out-run the strides made by Rocksteady Studios.
Batman: Return to Arkham (2016) Official Website
You may also be interested in:
10 Best Superhero Games for PC in 2015
Top 10 Action PC Games Coming in 2017
Top 10 Most Anticipated Shooter Games Coming in 2017
Top 10 Most Anticipated RPG Games Coming in 2017
Image Gallery