11 Best Medieval Games To Play in 2018: Page 4 of 11
Updated: 03 Jun 2018 11:25 pm
Ryse: Son of Rome puts a medieval spin on Ancient Rome.
8. For Honor
For Honor is a dive into a lore-filled land of ancient warriors.
For Honor is another game that focuses on massive medieval war-style combat. Its combat system is sort of first mixed with third person. You'll see a lot of cool dodging and blocking animations but most of the fighting will take place in first person.
Like many games of the genre, For Honor awards players with points, perks and skills by killing enemies and completing matches. The game is a re-instilling of classic combat situations but delivers it exceptionally well with some awesome game modes.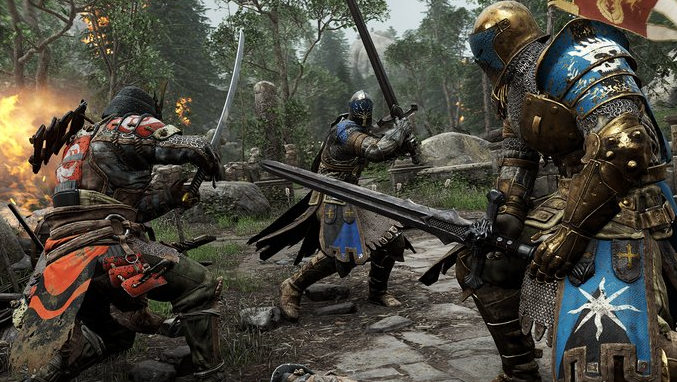 Strategy is vital, and not being synchronized with your allies will mean unintended stabbing and slicing.
One of which is Dominion, which tasks you with capturing 3 points inside a castle. Sort of like conquest in several FPS games, the mode is fast-paced and full of action without downtime, unless your team does not have enough points for you to respawn.
At that point you're stuck waiting. The multiplayer portion of For Honor seems to be its most poignant attribute. The single player story has not been discussed much at all and we're left with unanswered questions.
For Honor is set to make an impact in 2017.
Image Gallery