[Top 5] Valorant Most Expensive Bundles Revealed
Updated: 22 Dec 2021 10:56 am
Win all of your games with style with the most expensive Valorant bundles
A lot of people buy skins in Valorant for many reasons. Maybe they love how it looks? Do they want to have the placebo effect? Or do they want to flex the skin prices on everyone? If you're one of those people who want to show off your loadout to everyone, here are the top 5 most expensive Valorant skins ever
1. Singularity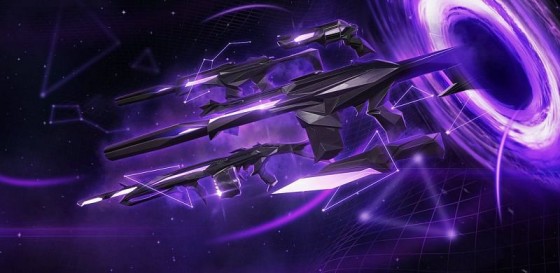 The galatic bundle Singularity
The first exclusive edition bundle, the Singularity, boasts its galaxy-themed effects. This bundle has different colorways: black, purple, red, and blue, and each of them suit the weapons in the bundle. Everything about the bundle shocked many people because of the amazing finisher, pull-out animation, colors, and sounds. Singularity still remains one of the classics in the game. 
Why The Singularity Bundle Is Great
Color variations suit the bundle
One of the classic bundles
Unique wormhole finisher
Singularity Details
https://valorant.fandom.com/wiki/Singularity_Collection
2. BlastX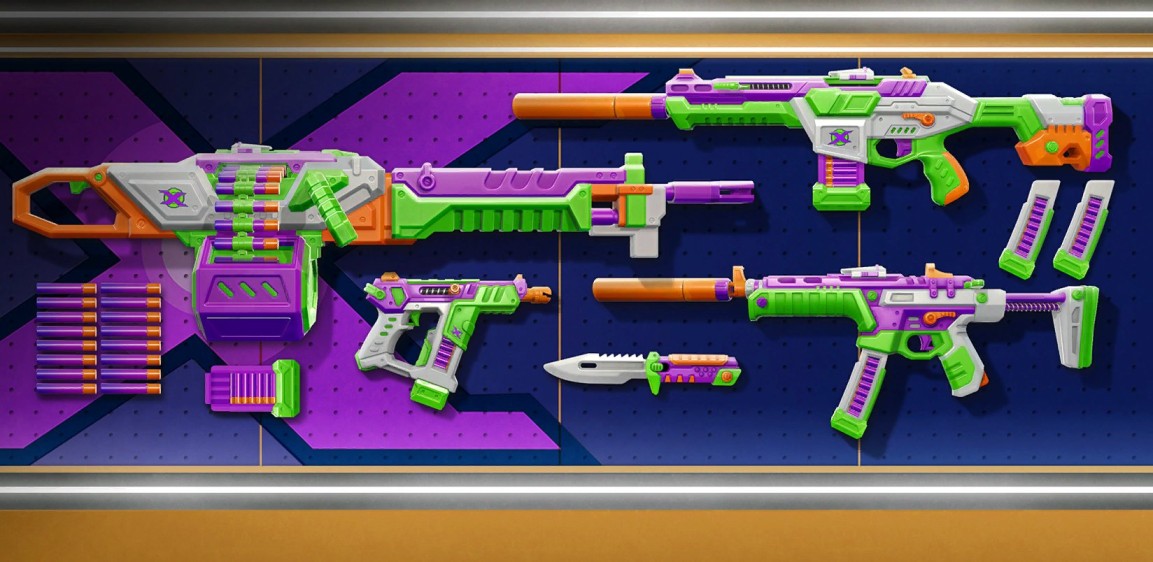 The Valorant version of toy guns
Valorant's nerf-themed bundle. BlastX has a unique model, animation, and sound. The most exciting thing about this bundle is the pull-out animation where the agents remove the gift wrap around the guns. Some will agree that the BlastX was Riot's most unique iteration of a gun skin. 
Why The BlastX Bundle Is Great
Nerf themed
Gift wrapped guns
Unique bullets
BlastX Details
https://valorant.fandom.com/wiki/BlastX_Collection
3. Elderflame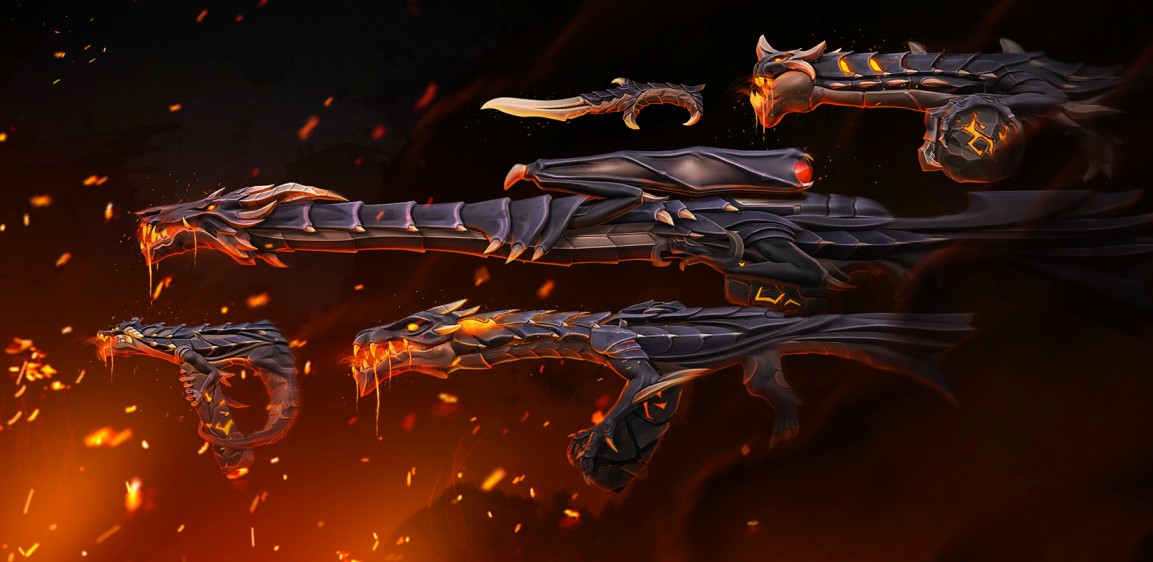 Angry dragons that will breath fire onto your enemies
Imagine shooting a shouting dragon at your enemies. One of the earliest bundles in Valorant, The Elderflame bundle boasts its signature dragon-themed skins with never-before-seen effects. Even though it is one of the most expensive skins, it is also worth it because of its unique model, sounds, and animations.
Why The Elderflame Bundle Is Great
Dragon themed
Satisfying dragon sounds
Insane pull-out and reload animations
Elderflame Details:
https://valorant.fandom.com/wiki/Elderflame_Collection
4. SPECTRUM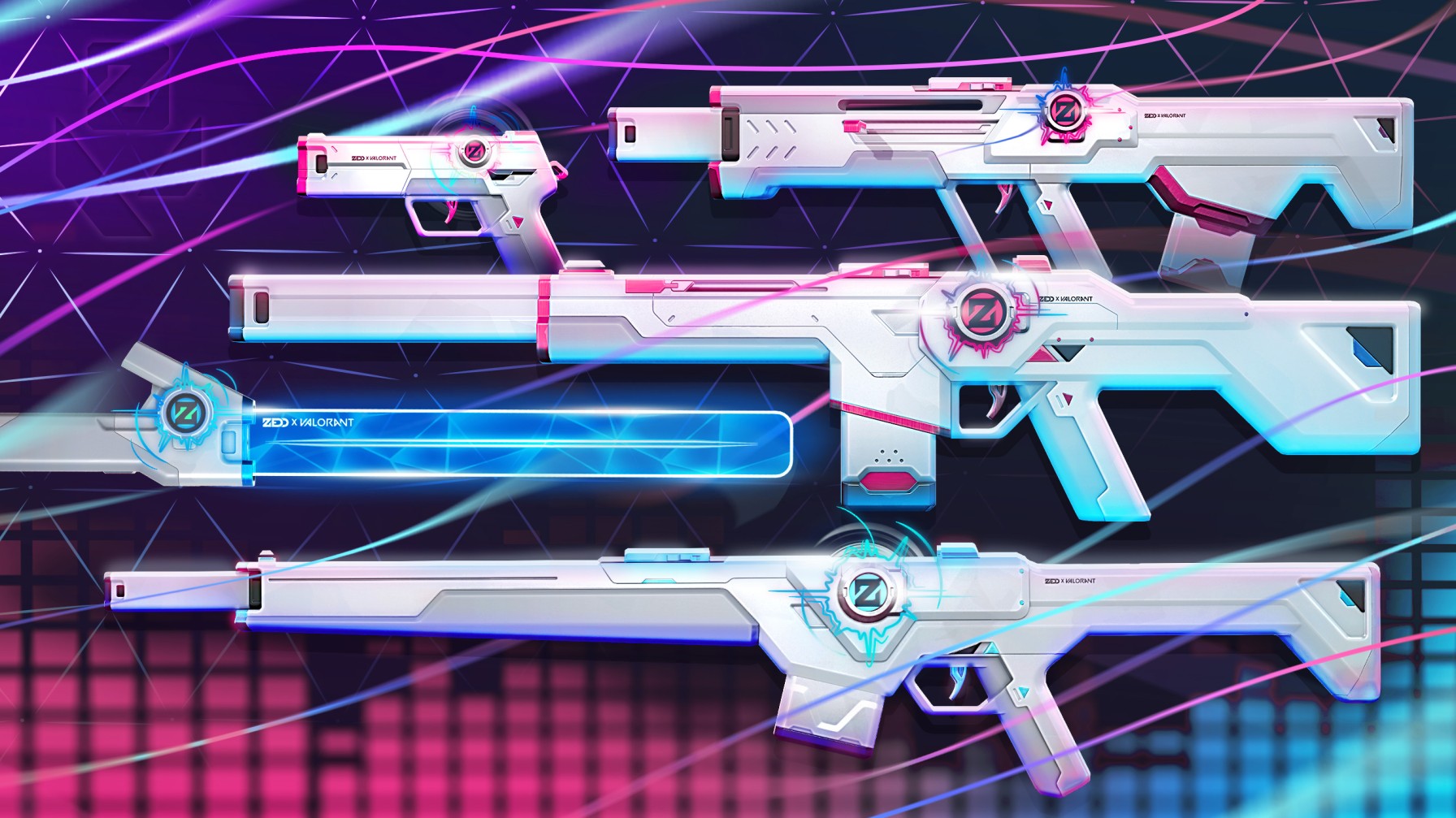 The one of a kind Spectrum bundle
The first Valorant skin collaboration, according to Riot the Spectrum "is the most complex bundle yet." Zedd, one of the most known DJs in the world, has decided to work with Valorant to bring a new set of skins to the public. Everything about the bundle is beautiful, the unique music (composed by Zedd himself) when you inspect the weapons, disco-like finisher, and even the clean models. The Spectrum is definitely an unforgettable Valorant skin bundle. \
Why The Spectrum Bundle Is Great
First Valorant collaboration
Music was made by Zedd
Unique sounds and finisher
SPECTRUM Details: 
https://valorant.fandom.com/wiki/SPECTRUM_Collection
5. Champions 2021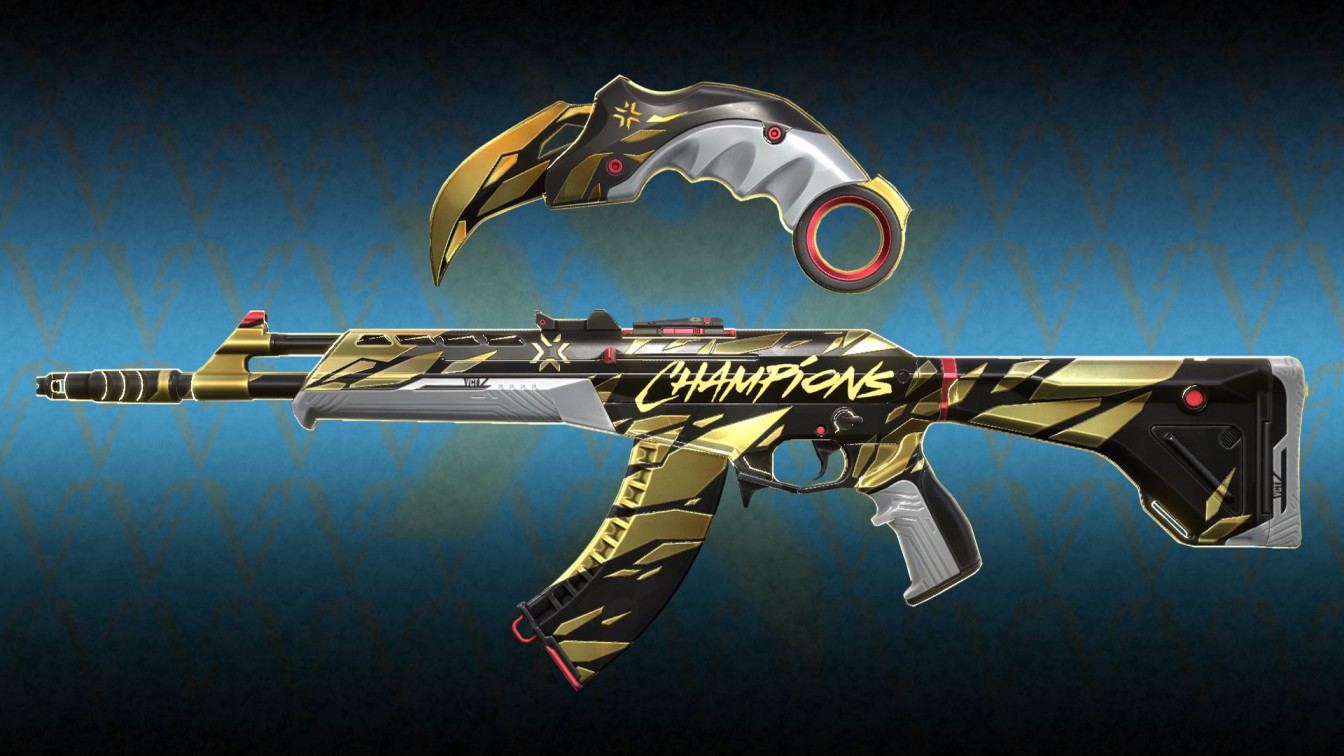 The limited edition Champions bundle
Based on the final Valorant LAN event of 2021, this is the most expensive bundle to date—and the newest one yet. Priced at 6600 Valorant points for a single gun and knife skin, it is way more expensive than the other bundles in this list with multiple skins for different guns. However, its selling point is that it is a limited edition bundle, and it has the most beautiful finisher in the game—where a champions logo and a dark looking brimstone appear. 
Why The Champions 2021 Bundle Is Great
Limited edition
Best finisher in the game
Unique karambit knife
Champions 2021 Details
https://valorant.fandom.com/wiki/Champions_2021_Collection
Also be sure to read:
Image Gallery