Top 12 Games Like RDR2 (If You Like Western Shooters)
Updated: 01 Feb 2019 9:53 pm
Let's ride, buckaroos.
If You Love Western Games Like RDR2, Check These Out!
What can you play when you've finished RDR2 but you're not yet ready to return to the modern day? The Old West is a rich and varied place, beautiful and weird and brutal, and spending time there is addicting. You want more! Fortunately, there are tons of great Western games to play after you're done with Arthur, Dutch, and the gang. When you've eaten your last bowl of camp stew and landed your last legendary fish, here are 12 more games that let you scratch your Western shooter itch.
12. Desperados III
Desperados III Gameplay
In Desperados III, you control up to five gang members as they learn to work together and survive in a land full of criminals, cutthroats, and crooked lawmen. Can you turn a fractious group of personalities into a disciplined team of killers?
Travel through the Wild West and Mexico in the 1870s. Rescue innocents, capture bandits, and plan out detailed attacks on enemy camps. Use each gang member's unique skills to bring the baddies down.
Desperados III will be available in Summer 2019.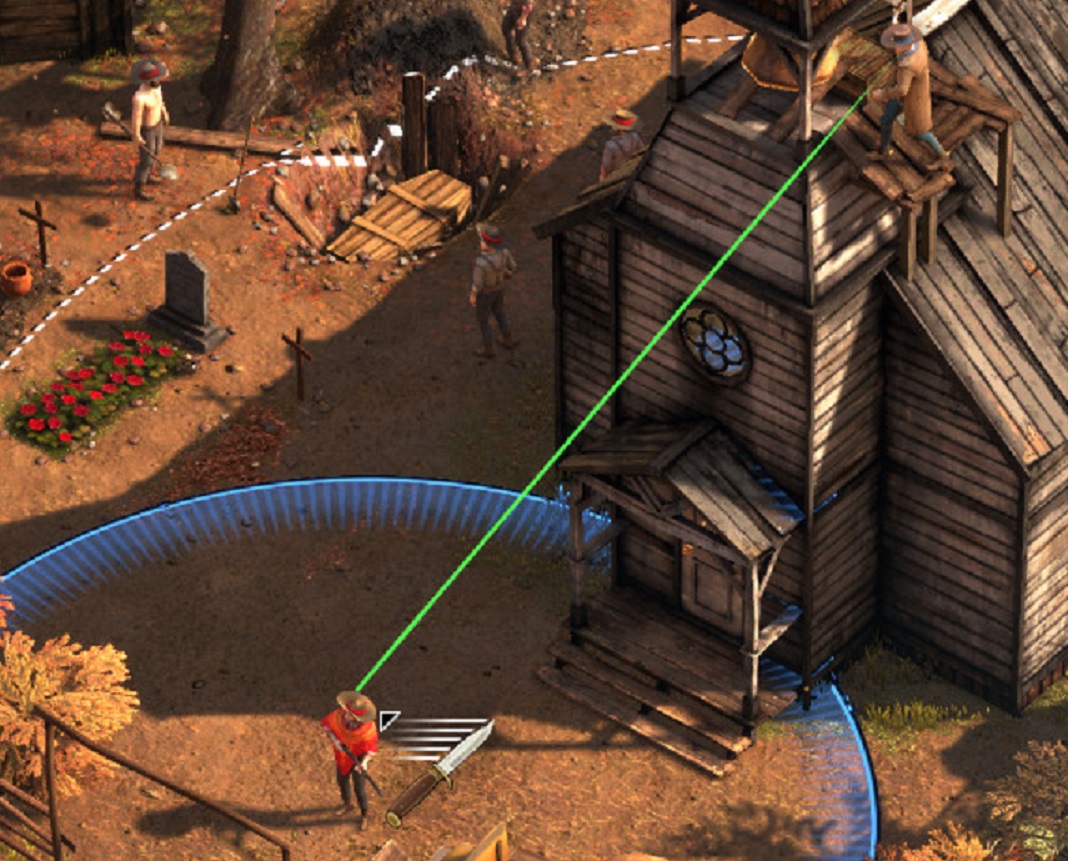 Player's choice: Decide the best way to resolve each situation: Sneak, steal, abduct, snipe…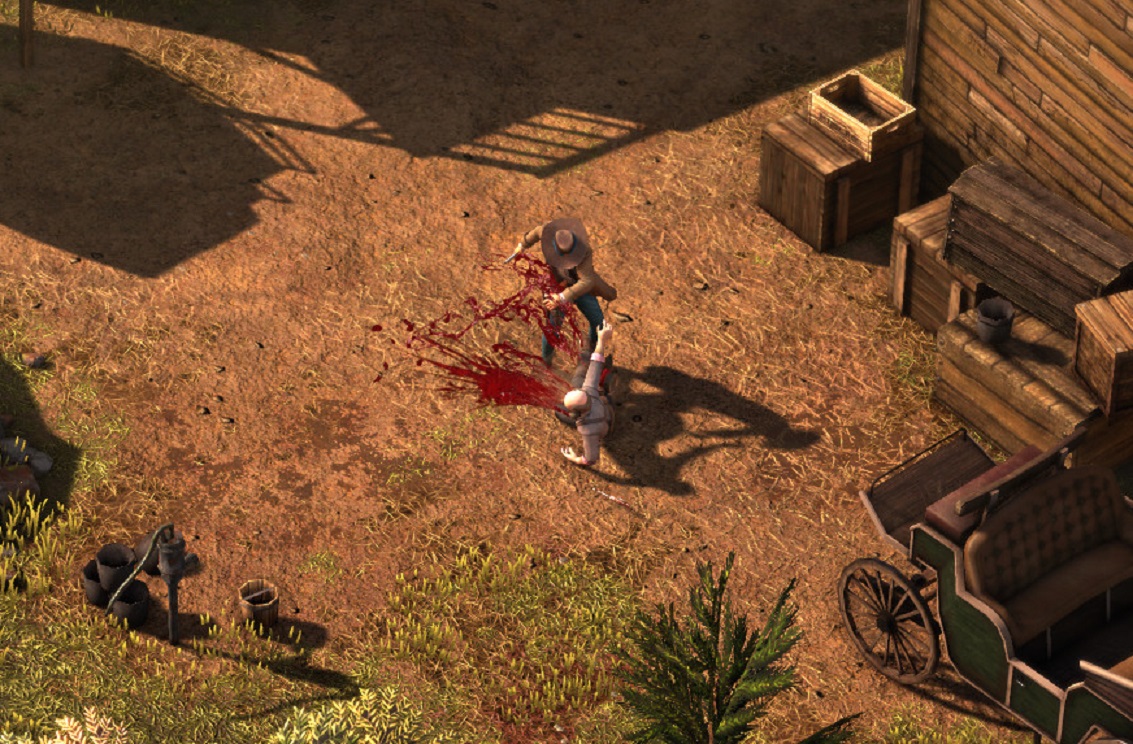 …or take care of business the old-fashioned way—up close and personal.
11. Gun™
Gun™ Gameplay
In Gun™, set out on a journey of discovery that takes you across the West in search of your past. Make new friends and enemies, and kill a few folks that need killin'.
As Colton White, you get to rob trains, hunt wildlife, track and capture bounties, and try your hand at poker. Keep your trigger finger loose, too—you'll need it to survive ambushes and gunfights.
Good guy or bad guy—the choice is yours.
Gun™ is available now on Steam.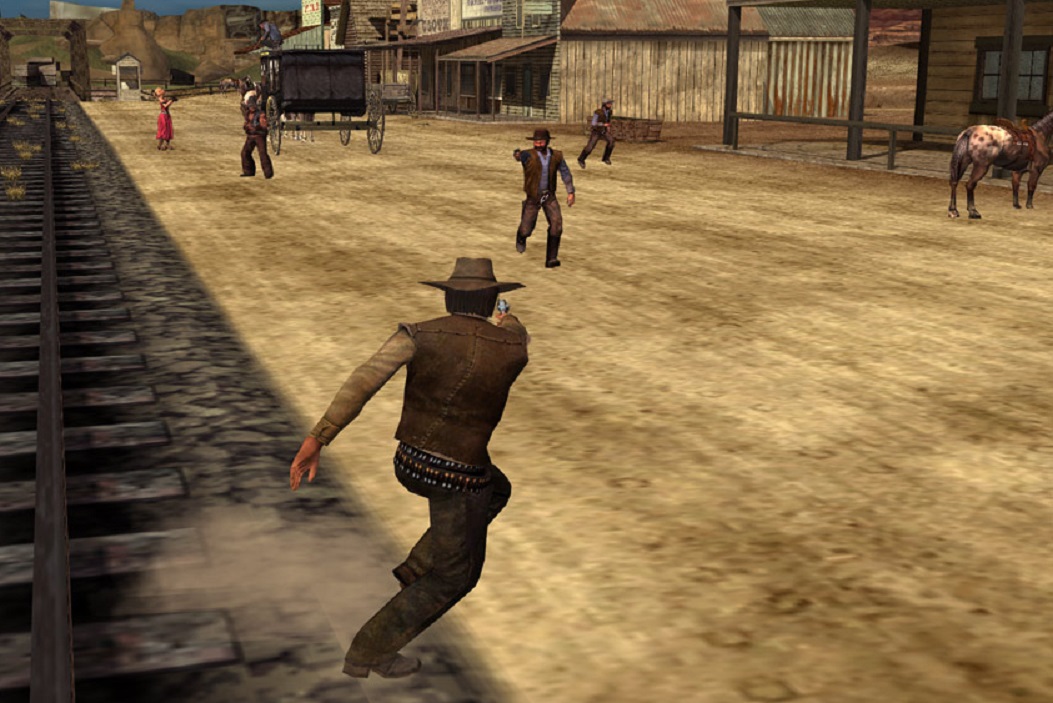 Have gun, will rumble: Trade, gamble, or roam the streets like a deadly tumbleweed. You decide.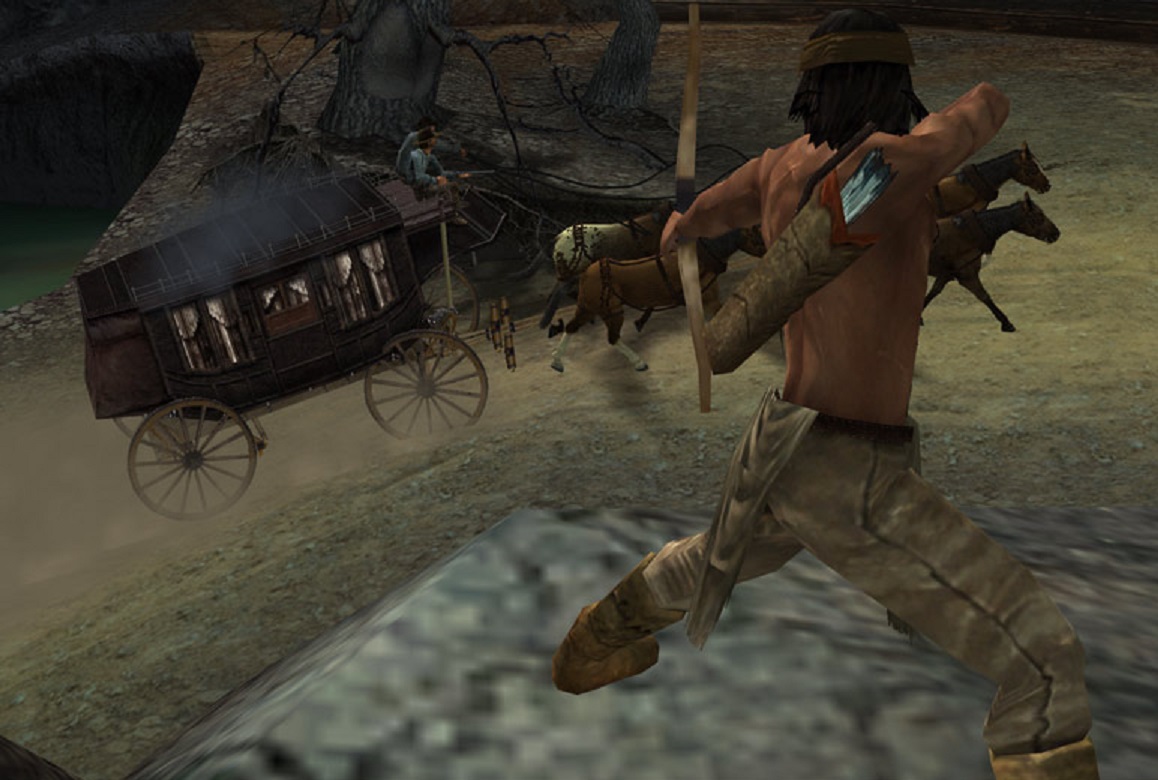 They never saw it coming: Design and execute flawless and deadly ambushes, and look like a boss.
10. Sierra Madre: The Wild West
Sierra Madre: The Wild West Gameplay
In Sierra Madre: The Wild West, You play as a U.S. Marshall, and your job is to track down no-account criminals and to bring them to justice however you can.
In this realistic survival game, learn how the West was really won. Use authentic, period-accurate weapons to hunt beasties large and small, from squirrels to cattle rustlers. Manage your limited resources, and carefully plan journeys through the desert to avoid becoming a meal for coyotes and vultures. Select from a variety of missions that see you liberating towns, bringing down bounties, and making deliveries.
Sierra Madre: The Wild West is in Early Access on Steam.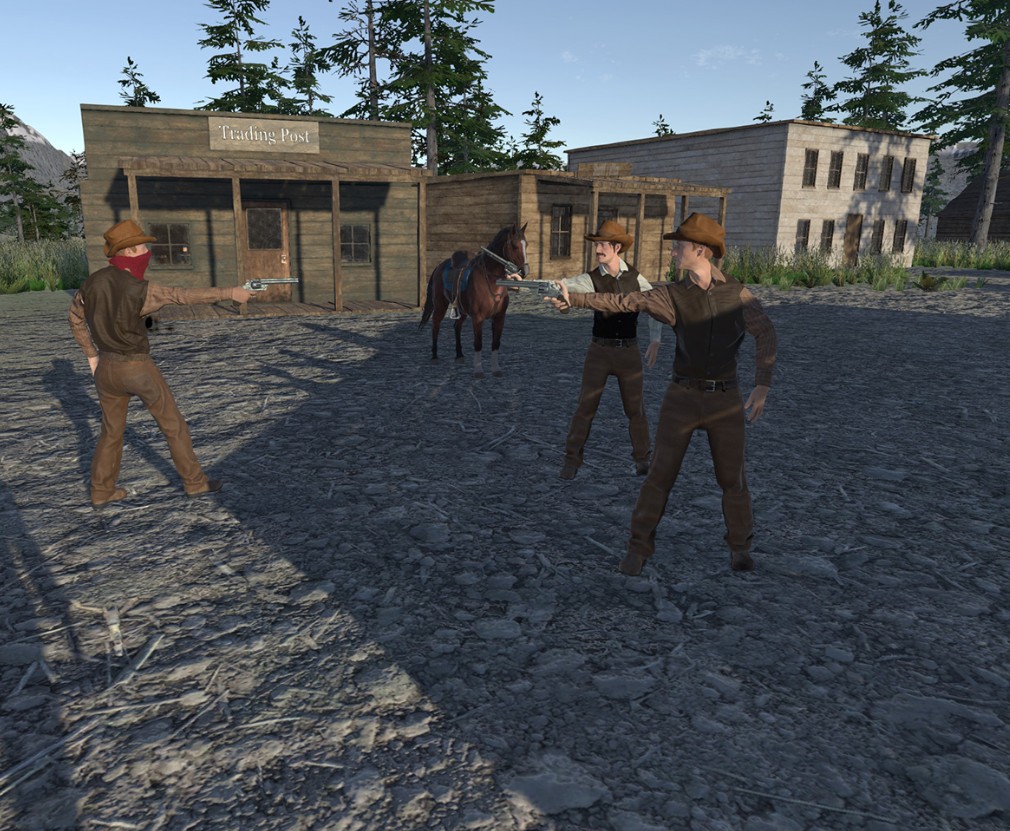 Draw, pardner: Engage in standoffs with the good, the bad, the ugly, and the horse.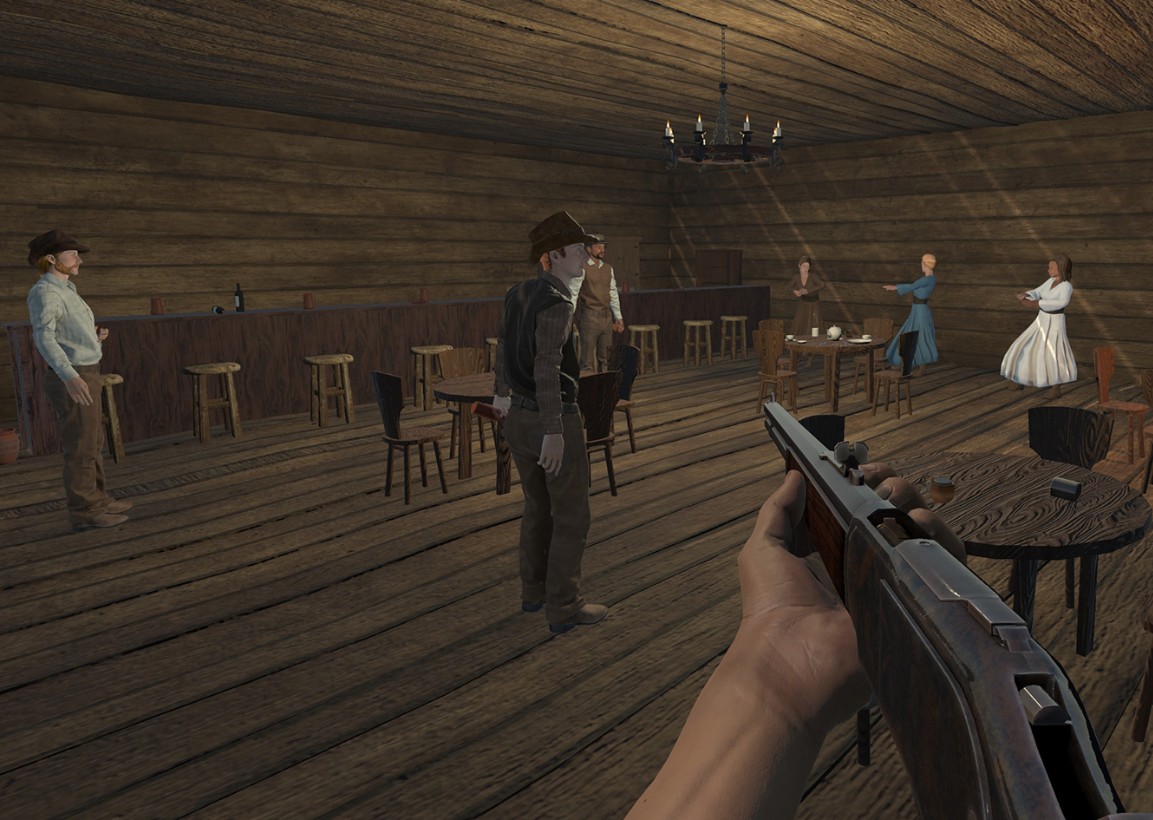 Liberate and celebrate: In the Old West, the one with the gun calls the dance.
9. Take That
Take That Gameplay
Take That is a Western shoot-em-up that puts you in the death-dealing boots of a lone lawman defending your town against gun-toting baddies.  Satisfy your Western gunplay craving in just a few minutes' time with this quick-loading and -playing shooter.
Select from three difficulties, and choose the map you want to defend. Mow down up to five waves of incoming criminal types from three different entry points. And if you want some backup? Hire bounty hunters for added support.
Take That is in Early Access on Steam.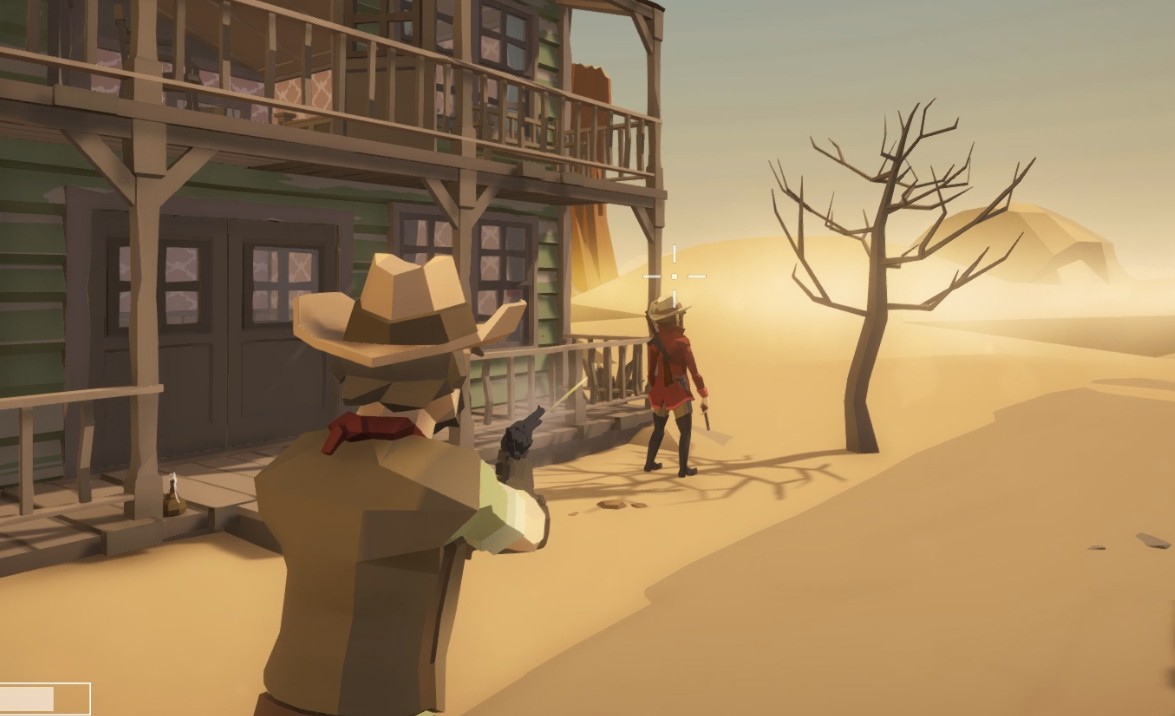 Eat, shoot, and leave: Clean up this one-horse town, and still have time to grab a bite before your lunch break ends.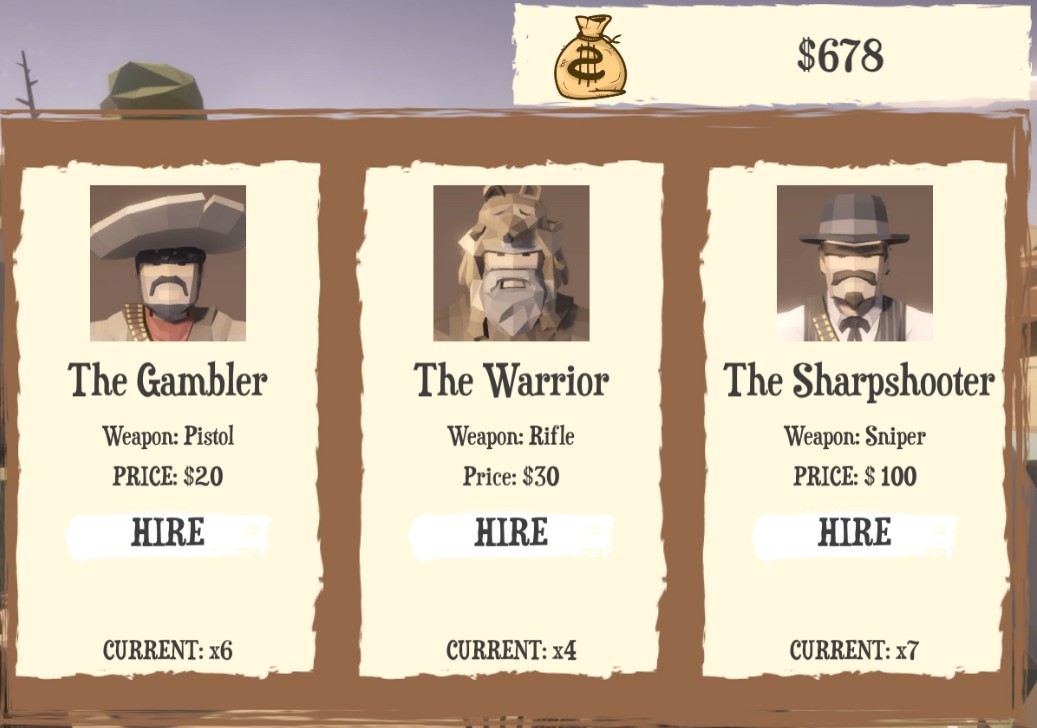 Got your back: Hire extra muscle to bring an extra helping of hurt down on the invaders.
8. Black Powder
Black Powder Gameplay
Black Powder is a team-based multiplayer FPS that lets you explore a gorgeous and detailed world. Master your favorite weapon, and organize your squad: It's time to deal in lead and conquer the West.
Experience real interactivity with the game's stunning environments: From diving behind cover to burning down whole villages, the sky's the limit. Learn the strengths and deficiencies of each type of period-accurate weapon and ammunition, and use that knowledge to bring the hurt down on your opponents.
Black Powder is coming soon to Steam.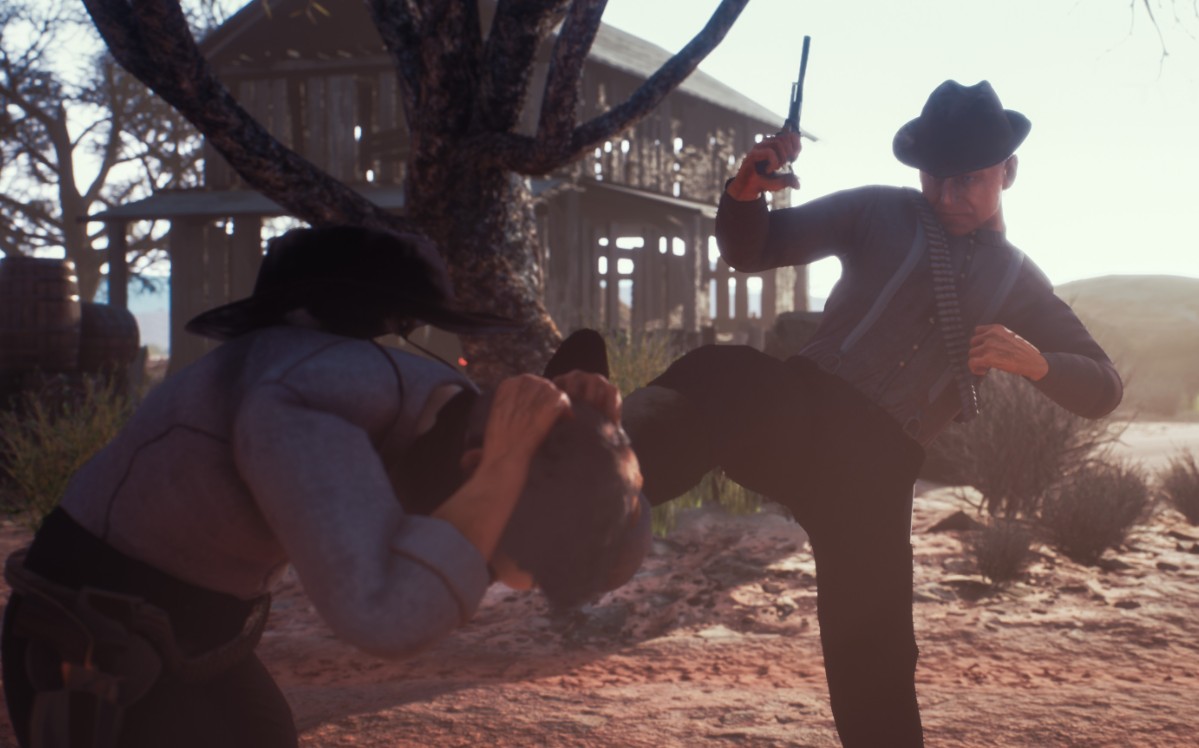 These boots are made for bashin': If anything is more satisfying that kicking an enemy in the head, it's kicking an enemy in the head and then shooting him afterward.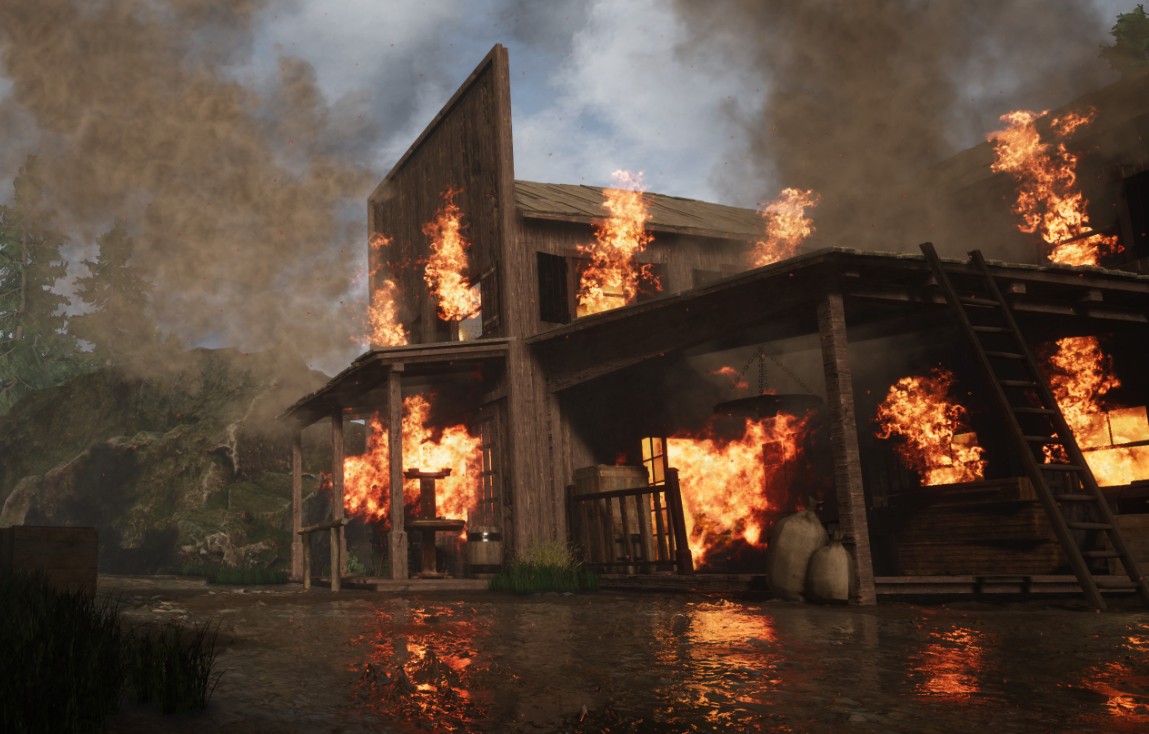 Burn, baby, burn: The game's detailed and interactive environment can be used as cover, blown up, or torched.
7. Heat
Heat Gameplay
In Heat, manage your settlement and try to survive in the harsh world of turn-of-the-century America. Be a tribal chief, a sheriff, the President, or a governor as you manage resources, raise a family, and fight off your fellow men and beasts.
Brave the elements, wild animals, and other players as you collect raw materials and craft your home, be it a modest hut or an iron-clad fortress. Develop your settlement—build roads, farm crops and raise livestock, and cook and sell your produce for profit and growth. Get busy with a nice NPC or player, and raise the next generation of settlers. And, of course, find new and interesting ways to hunt and kill your competitors.
Heat is in Early Access on Steam.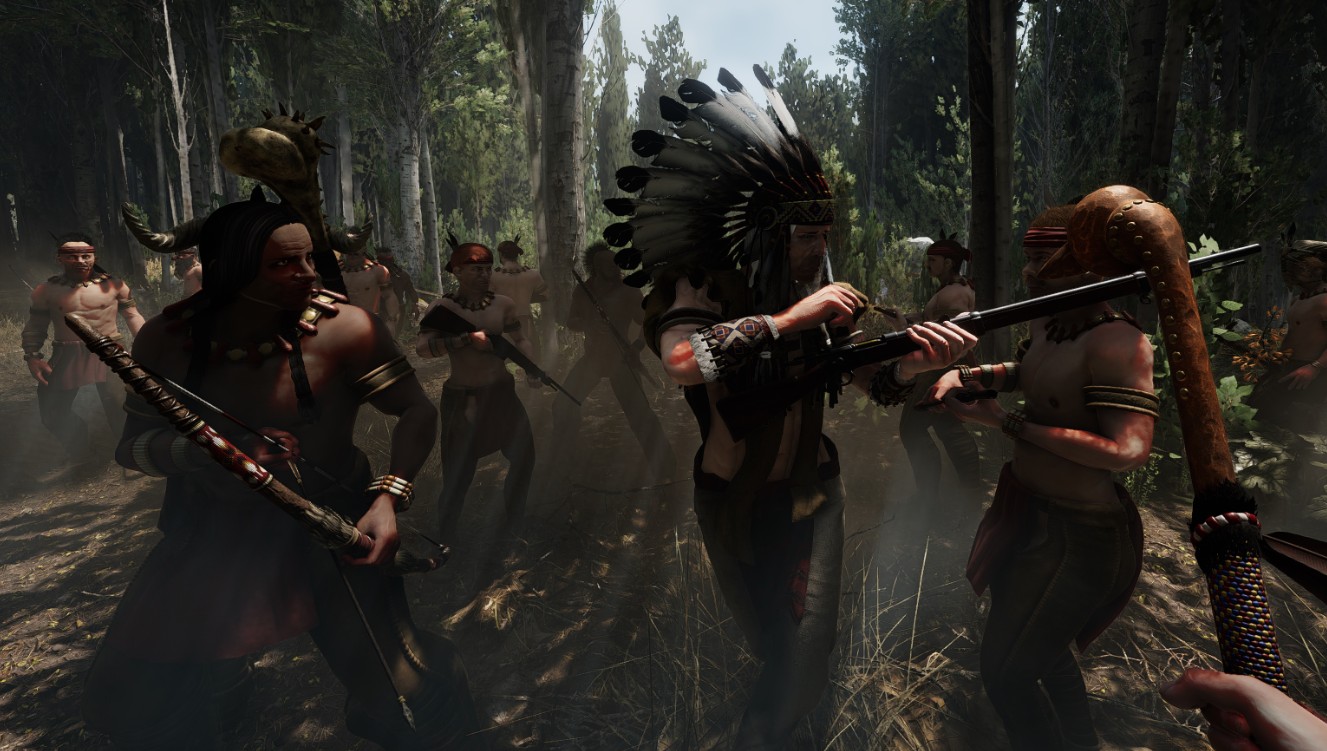 Big man in the forest: As settlement leader, you can organize raids and wage war against other players.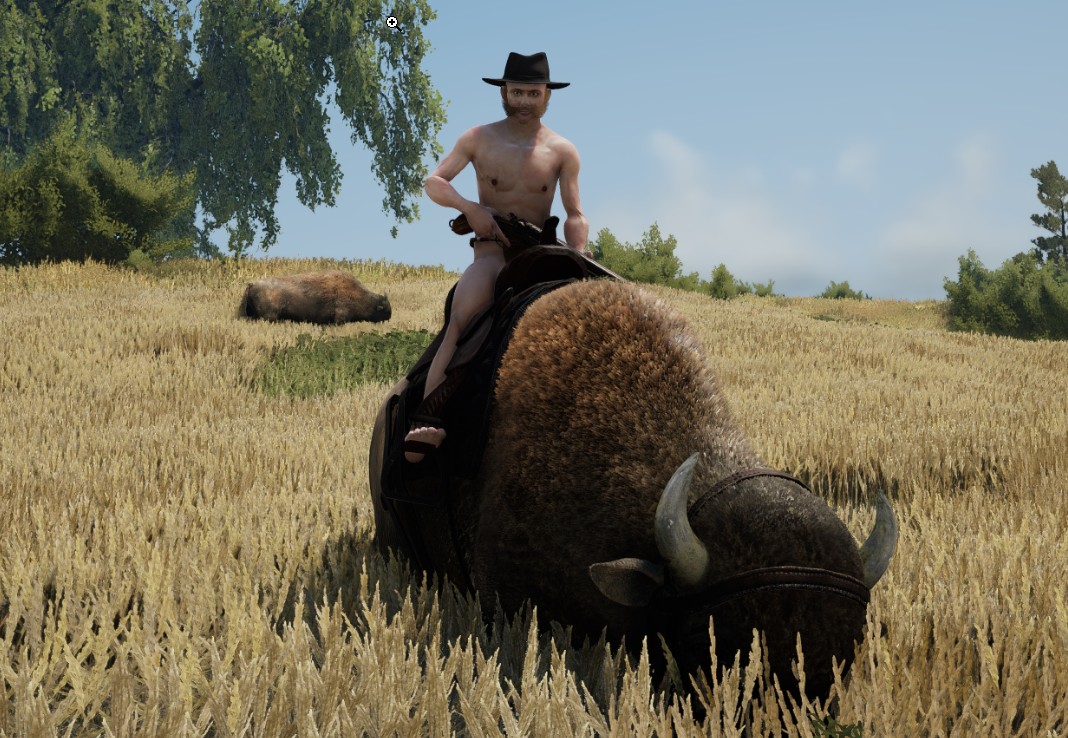 Bring in the crops and beat the heat: Customize your character and settlement in twenty unique biomes, each with their own sub-biomes.
6. Western 1849 Reloaded
Western 1849 Reloaded Gameplay
Western 1849 Reloaded is an arcade-style 3D shooter with toon-shaded graphics and a wicked sense of humor. Clear Sunset Bluff of nasties as you shoot your way through the Old West.
Five levels with unique locations provides variety and action, and perk cards and upgradeable weapons mean endless replayability. The leaderboard lets you compete against your friends for high scores, and the special rage mode lets you rampage and wreck to your heart's desire. Pick your weapon, be it gun, knife, or good ol' dynamite, and refine your attack style for maximum effect.
Western 1849 Reloaded is available now.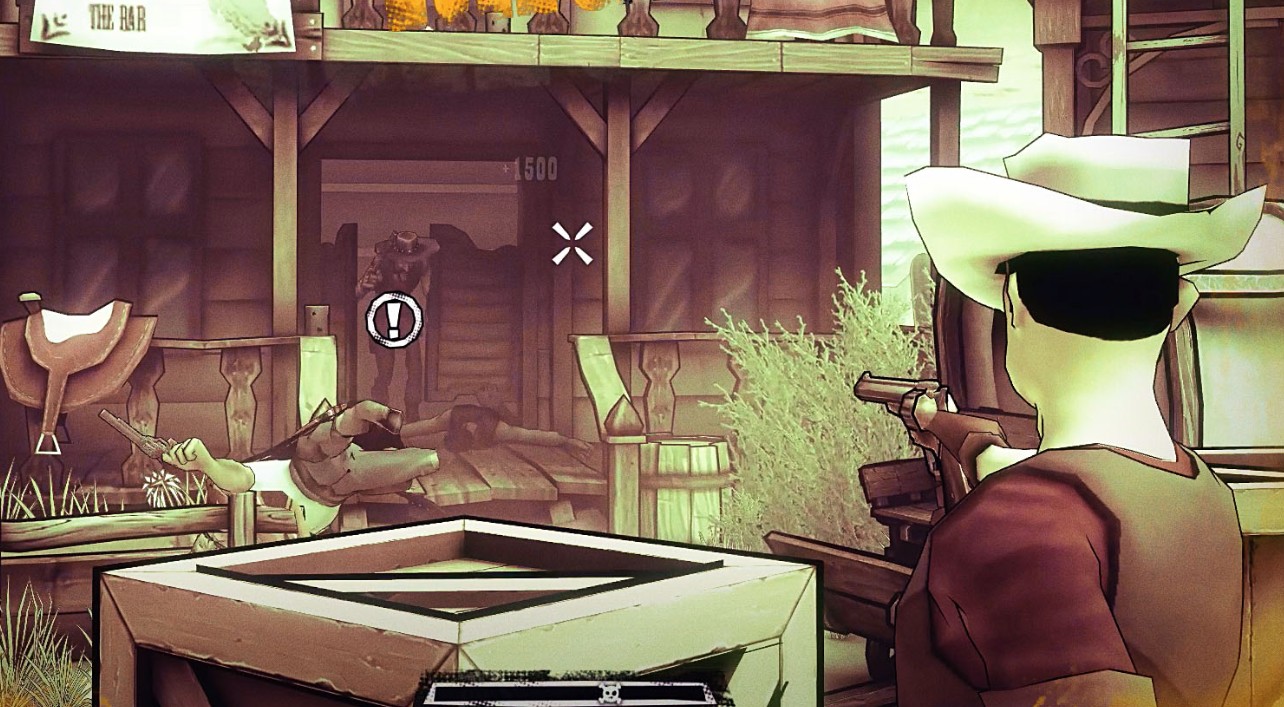 Cartoon violence: A playful art style and action-packed scenarios keep the game exciting and fun.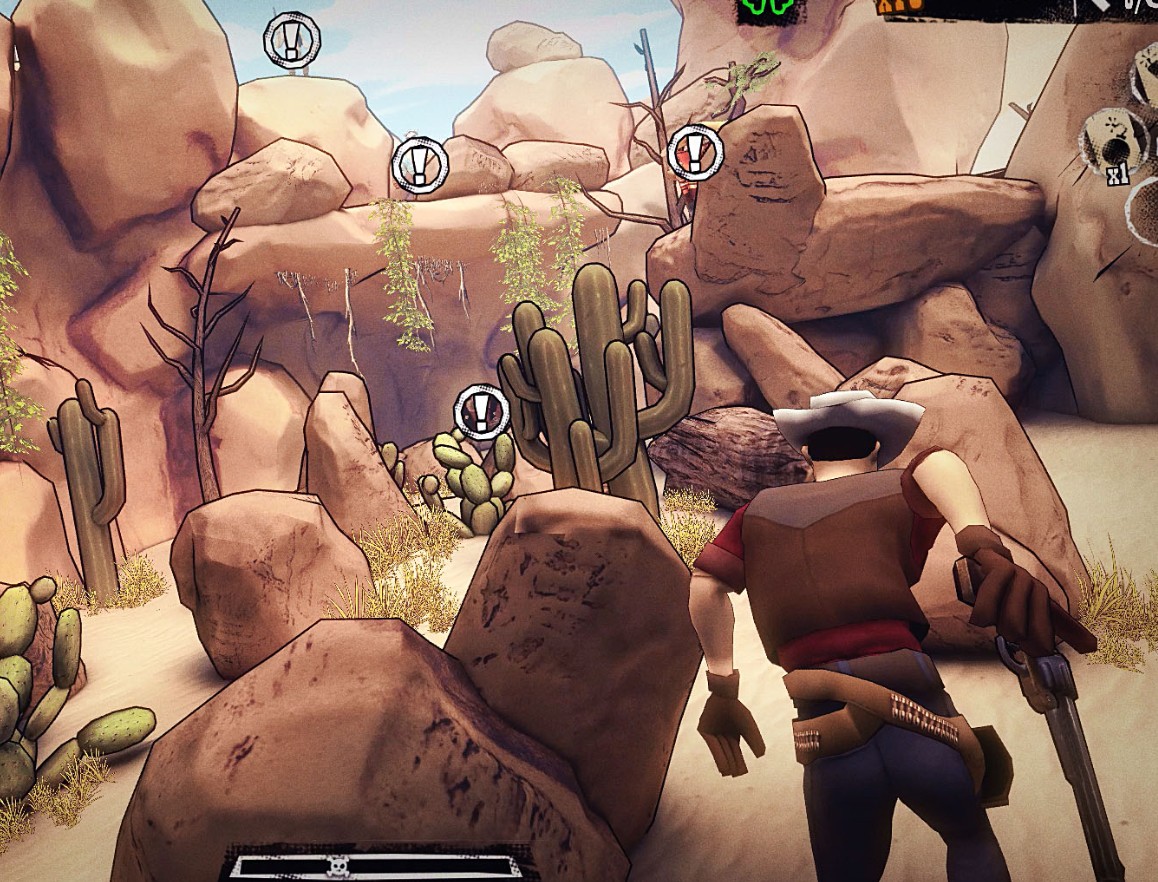 Keep it coming: Extend hit streaks as long as possible to unlock perks and special modes.
5. Oddworld: Stranger's Wrath HD
Oddworld: Stranger's Wrath HD Gameplay
The Old West comes to the Oddworld universe in Oddworld: Stranger's Wrath HD. As The Stranger, your mission is to collect bounties and Moolah—your life depends upon it.
Explore the wild frontier of Mudos in this visionary and innovative shooter. As you play, learn about The Stranger's dark past and earn enough to keep him alive. Find loads of easter eggs, unlock new abilities and locations, and embark on a quest unlike any you've ever seen.
Oddworld: Stranger's Wrath HD is available on Steam.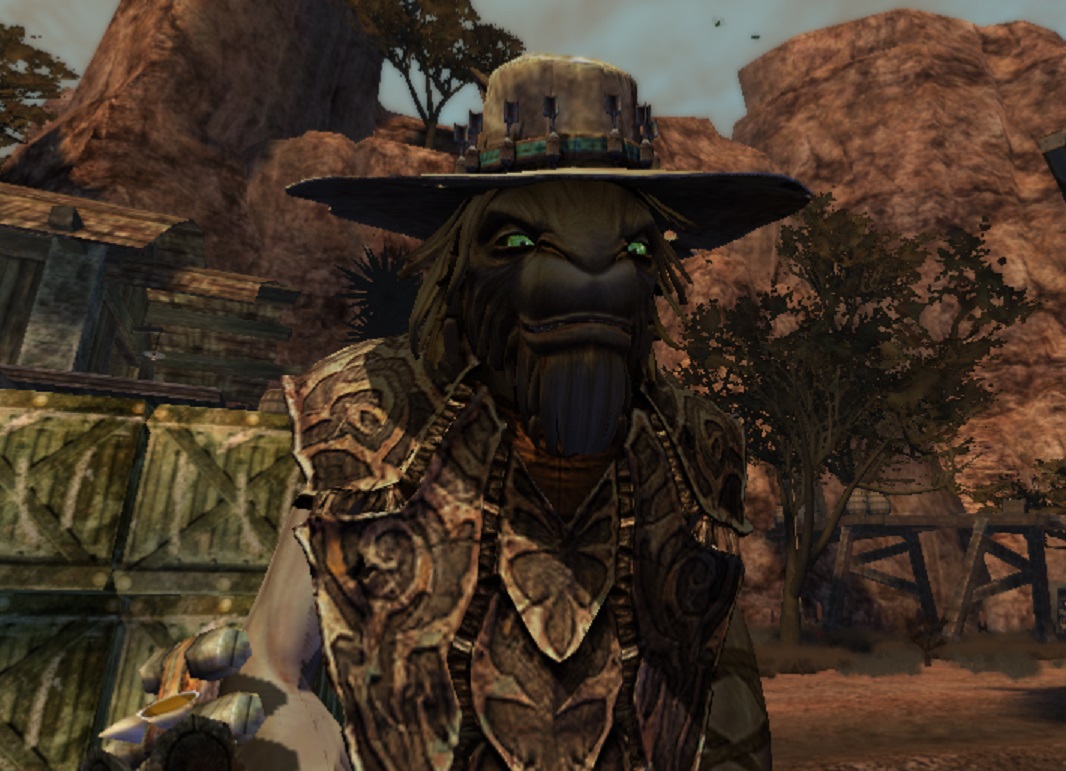 Howdy, Stranger: Save The Stranger's life, and discover his secret.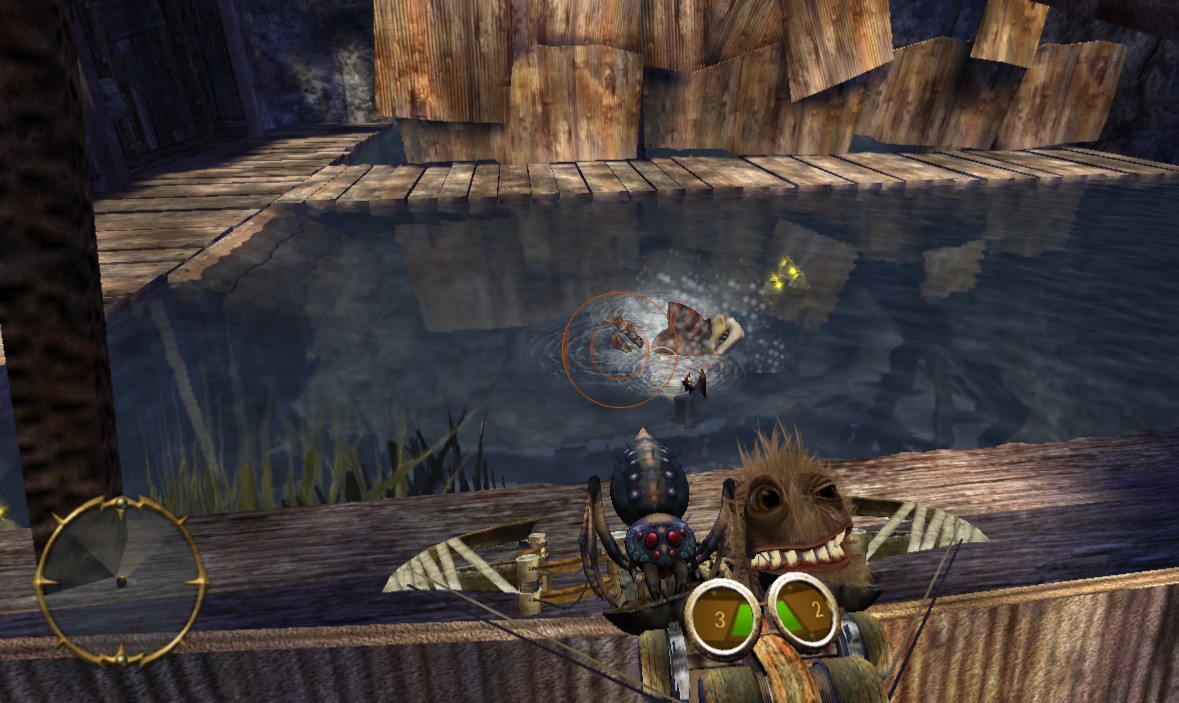 The perfect tool: You'll find the right ammo for every bounty, even though some of your bullets might complain about being fired.
4. Hunt: Showdown
Hunt: Showdown Gameplay
Sci-fi, horror, and the Wild West meet in Hunt: Showdown. You play as one of a group of bounty hunters tasked with killing terrifying, unworldly creatures in the Louisiana swamps. Fight against monsters and other players as you work to save the world and yourself from alien invasion.
Experience true power as you take down alien beasts, and use the rewards to craft ever-more-powerful weapons. Don't let death stop you—your experience continues through your bloodline, which allows for long-term character development. Use Dark Sight to see between worlds, and use your sneak and attack skills to target both man and monster.
Hunt: Showdown is available in Early Access on Steam.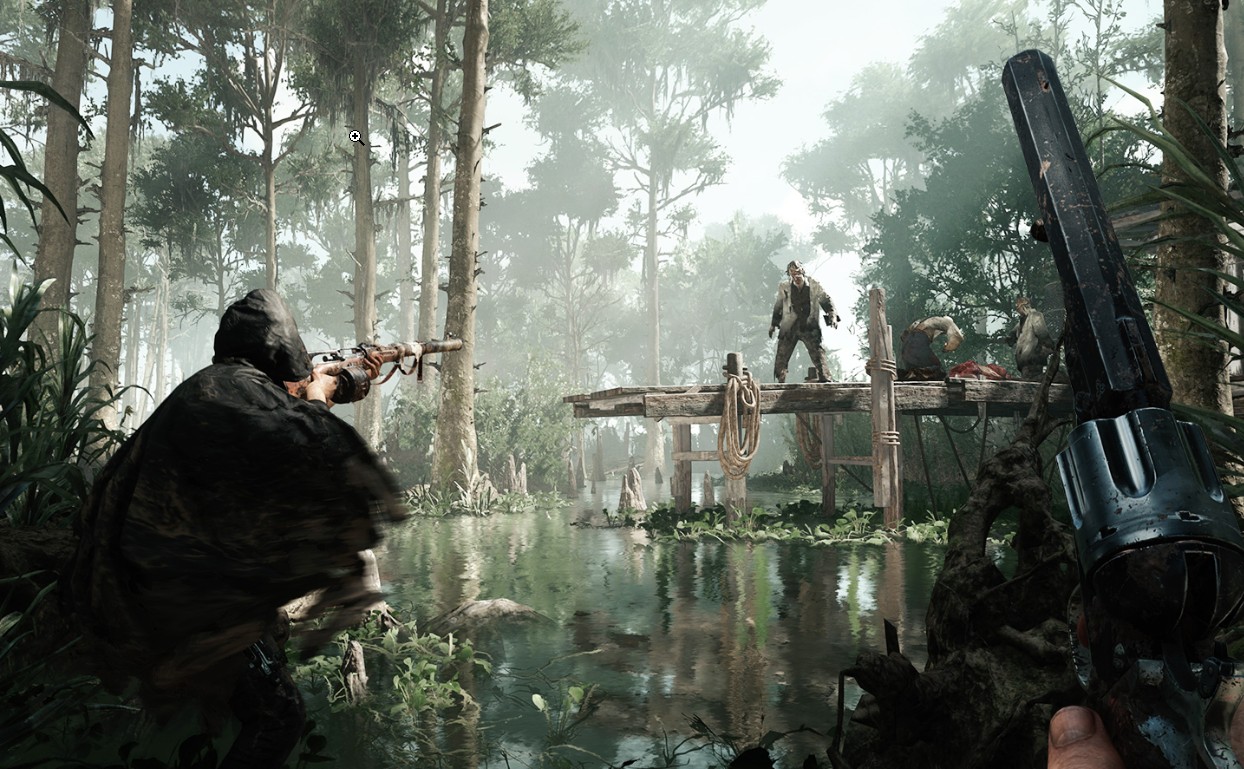 Team effort: Go solo, or partner up to get the drop on the bayou's uglier residents.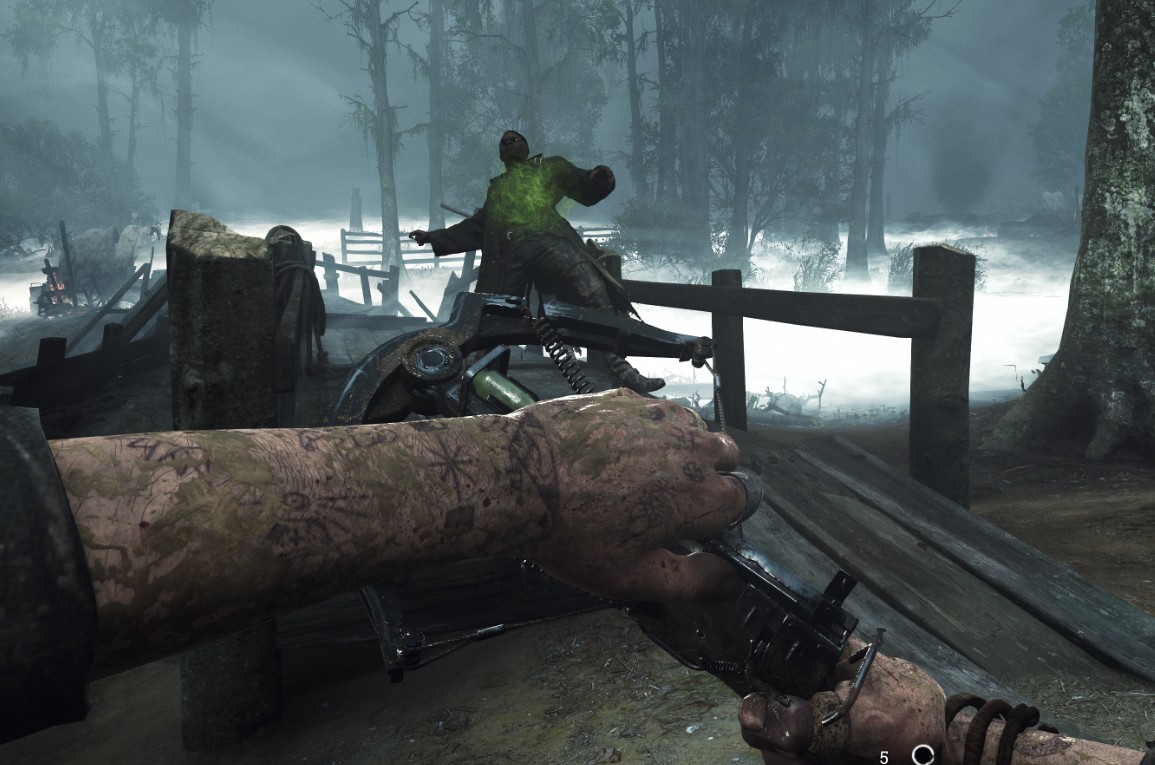 I live, I die, I live again: Death is just an inconvenience—your experience carries over to other hunters in your bloodline.
3. Fistful of Frags
Fistful of Frags Gameplay
FIstful of Frags is a free-to-play (really!) first-person shooter. Strap on your sidearms, and stalk your opponents through the Old West in this wild and unpredictable single/multiplayer experience.
Train your shootin' skills in single player, and then test yourself against others in multiplayer. Wanna dual wield? Gotcha covered. Put the hurt on others with historic rifles, revolvers, pistols, and more. No microtransactions—just gorgeous maps and realistic weapons, ammunition, and physics.
Fistful of Frags is available now on Steam.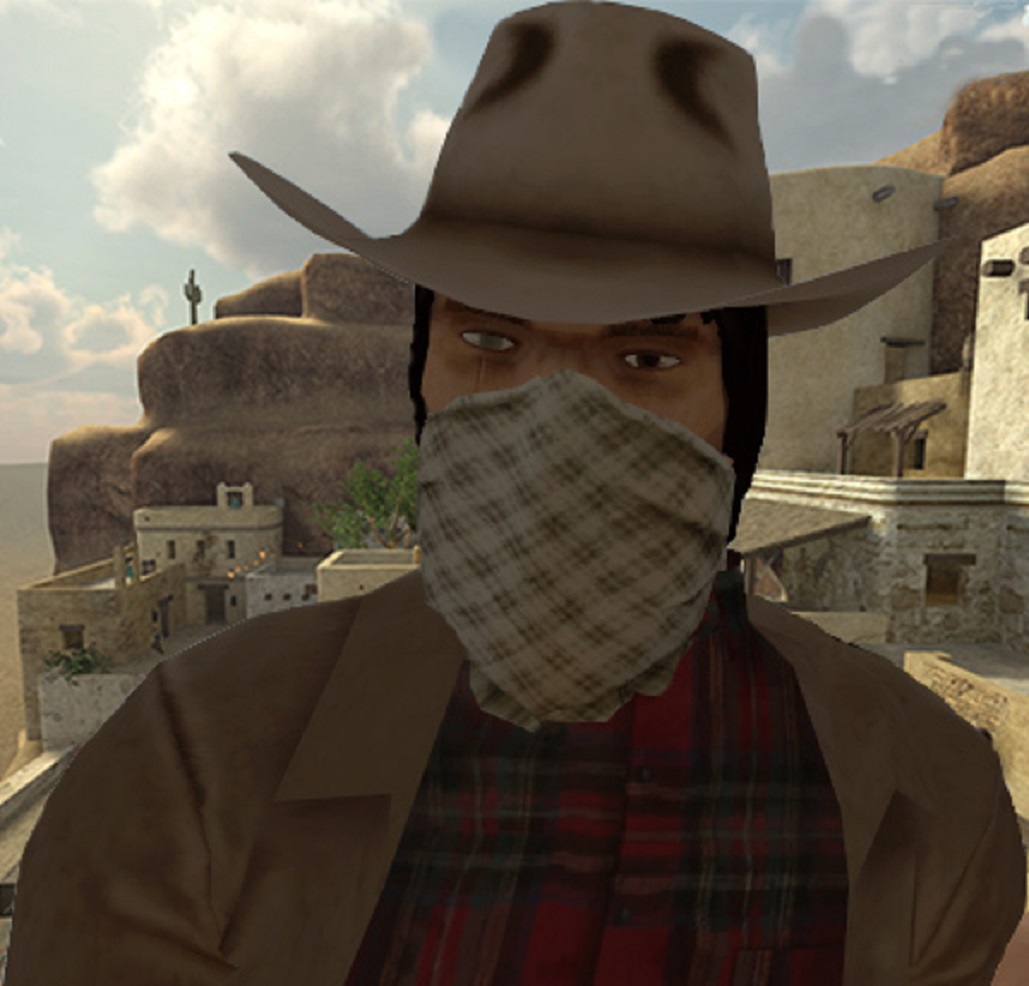 King of the West: Be a bandanna-wearing desperado, and wipe out your competition.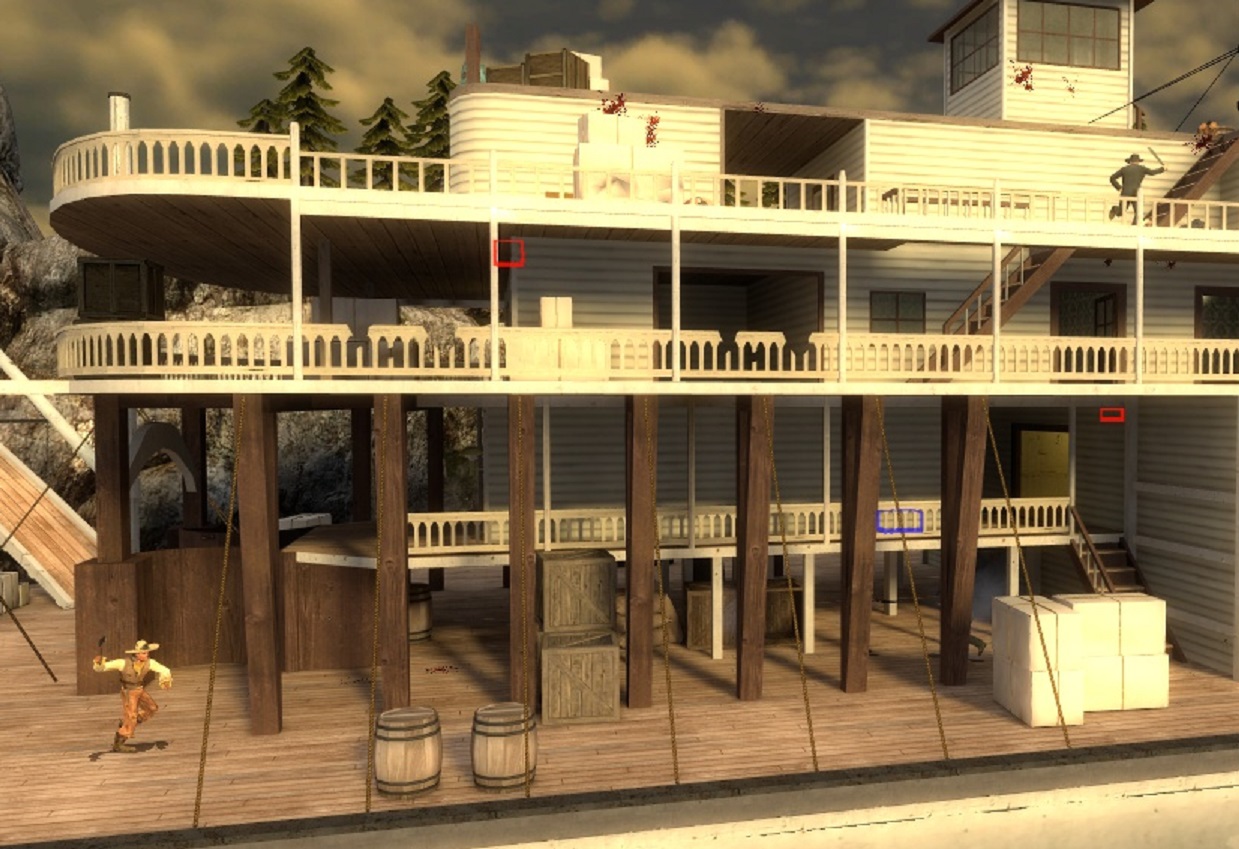 All aboard: Steamboats, mines, and towns are just a few settings where you can get your kill on.
2. Call of Juarez: Bound in Blood
Call of Juarez: Bound in Blood Gameplay
In Call of Juarez: Bound in Blood, you play as Ray and Thomas McCall, brothers in pursuit of the legendary Gold of Juarez. Face brutal foes and treachery on your road to riches, and get a taste of life in the Old West.
Master a variety of weapons and ammo. Each level, choose a brother according to your preferred gameplay style—keep your distance and pick off your enemies as Thomas, or get in their faces with six-shooters and fists with Ray. Lose yourself in Call of Juarez: Bound in Blood's critically praised story and beautiful Western landscapes filled with colorful characters and adventures.
Call of Juarez: Bound in Blood is available now on Steam.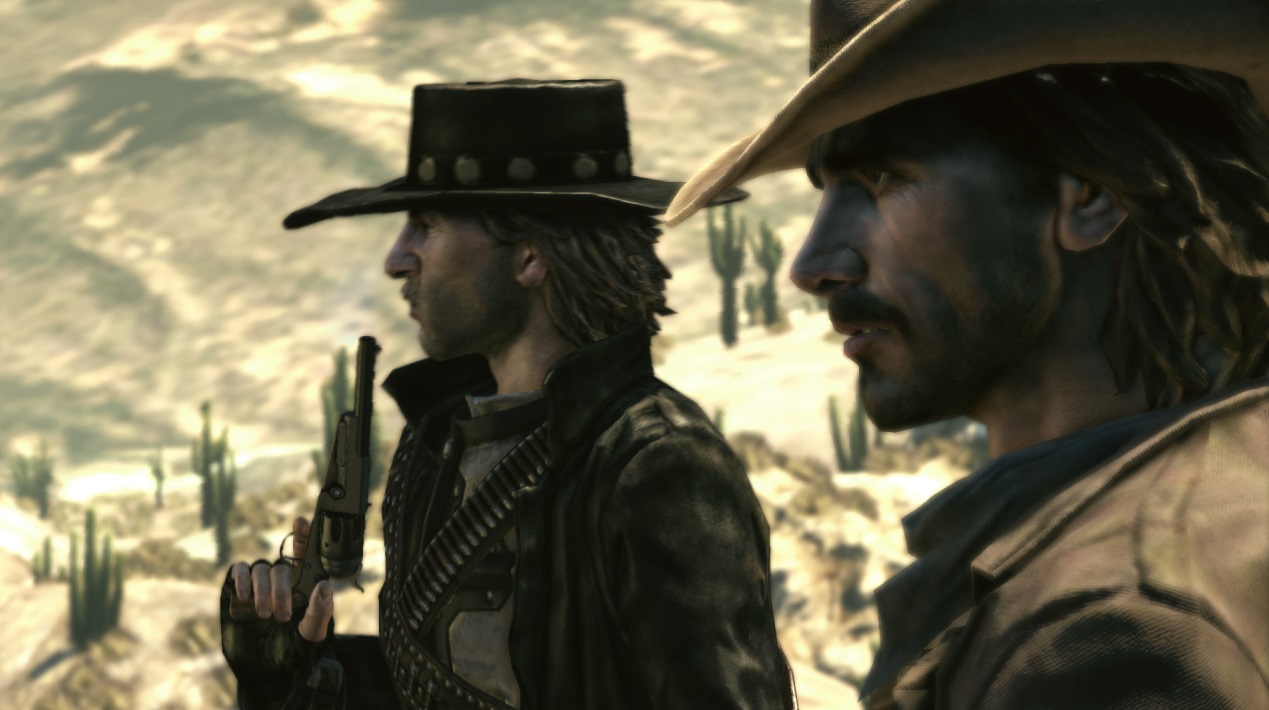 My brother and me: On each level, pick whichever brother best complements your game style.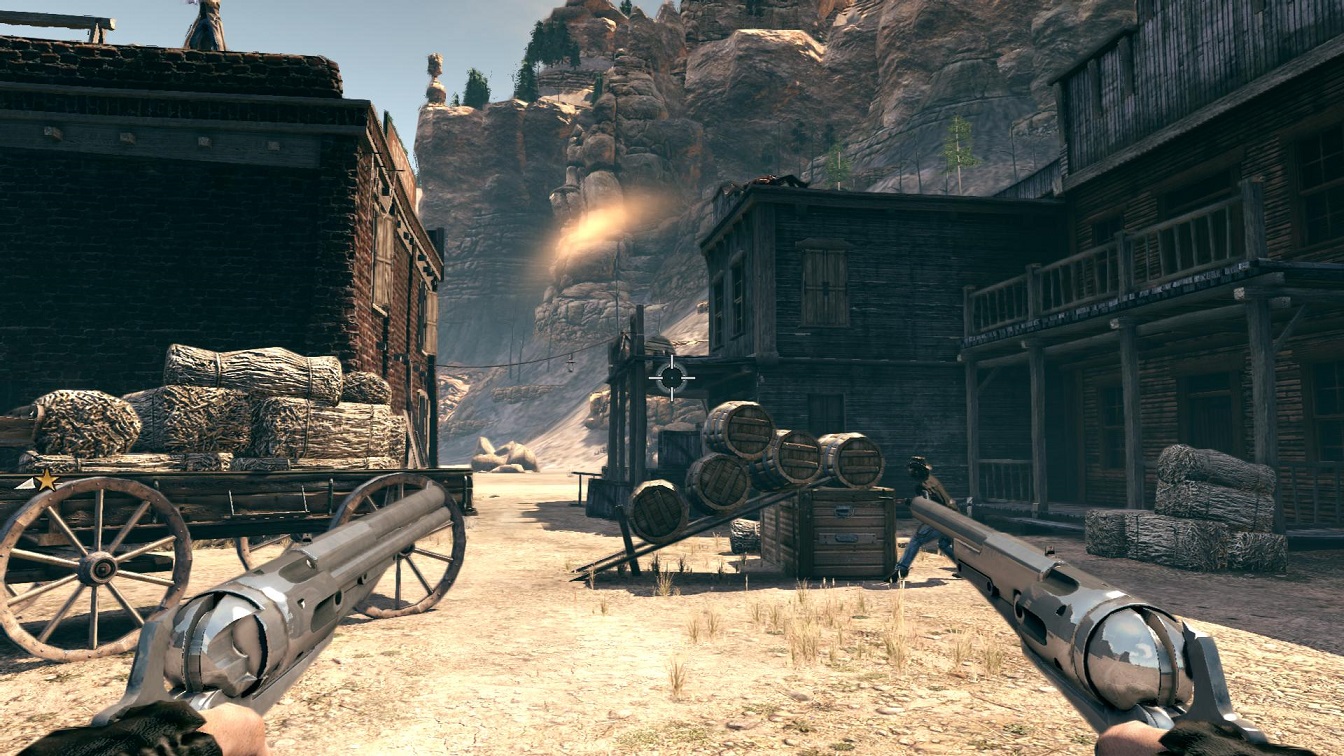 Where would I be without you: Work with your brother to rescue damsels, kill villains, and solve environmental puzzles.
1. Call of Juarez: Gunslinger
Call of Juarez: Gunslinger Gameplay
Call of Juarez: Gunslinger follows bounty hunter Silas Greaves in his long, hard quest for vengeance. Join Silas as he blasts his way across the West, and experience the Old West before it was tamed.
Match your skills against historic Western figures such as Billy the Kid and Jesse James. Select and develop your preferred gunfighting skills for unique, customized gameplay. Track bounty, and try to survive in a country full of liars, thieves, and backstabbers. Learn how the West was truly won—with gunpowder, lead, and lightning reflexes.
Call of Juarez: Gunslinger is available now on Steam.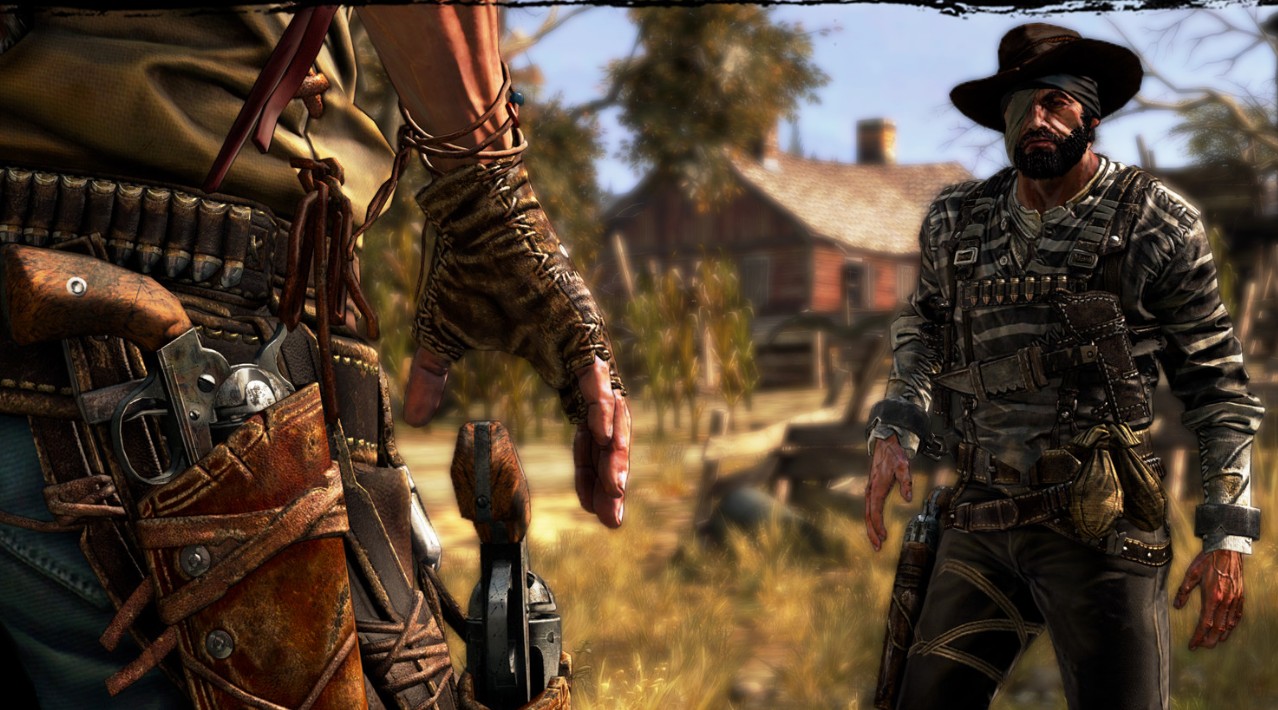 Do you feel lucky? Keep your shootin' hand limber, if you want to survive the journey.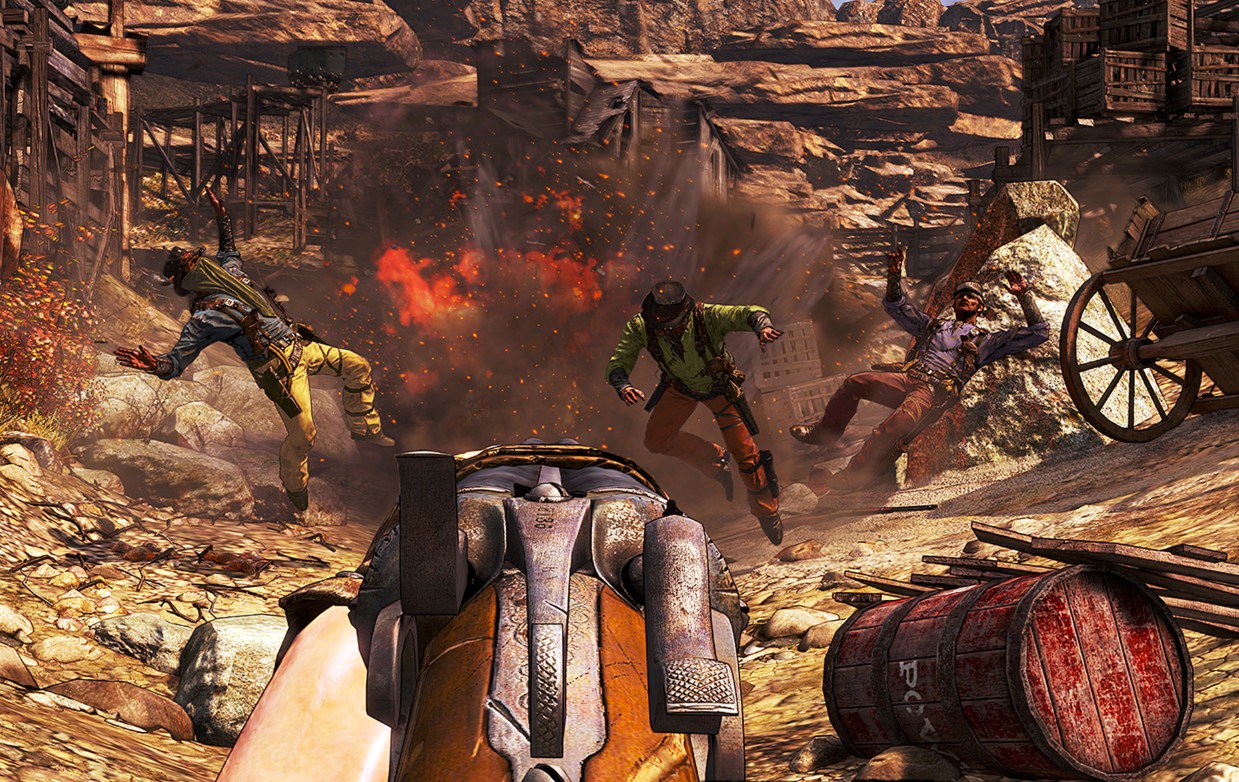 Howdy, fellers: Meet new and interesting people, and then blow em up with a few barrels of TNT and a shotgun.
You might also be interested in:
Top 15 Best Shooter Games 2018 (PC) 
10 Reasons Why Red Dead Redemption 2 is the Best Game of 2018 
Image Gallery