[Top 3] RDR2 Best Shotguns And How To Get Them
Updated: 28 Jul 2021 2:40 pm
A Shotgun Only A Gentleman Shall Behold (Do I Sound Like Trelawny Yet?)
What are the 3 best shotguns in Red Dead Redemption 2 and how can I find them early in the game?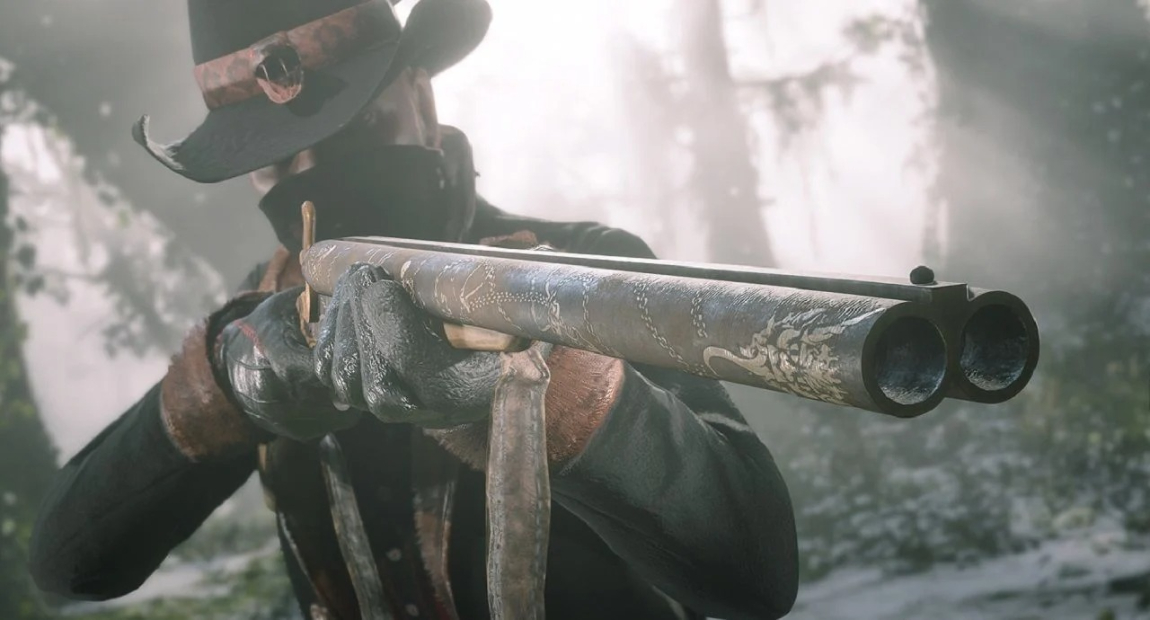 Krampus Shotgun Exclusive To Red Dead Online
The Red Dead Redemption franchise has made the double-barrel sawed-off shotgun an iconic figure in the video game world. From their incredibly detailed and eye-catching cover art  to the iconic cutscene with John in the Epilogue that made every player go "He did it, he did the thing!" Shotguns are a vital weapon in the game, especially if you're a breach-n-clear style player. Or maybe for the next psychopath who enjoys blowing people's limbs off for shits & giggles. So without further ado, here are the Top 3 Shotguns in RDR2 and how to get them.
3) Rare Shotgun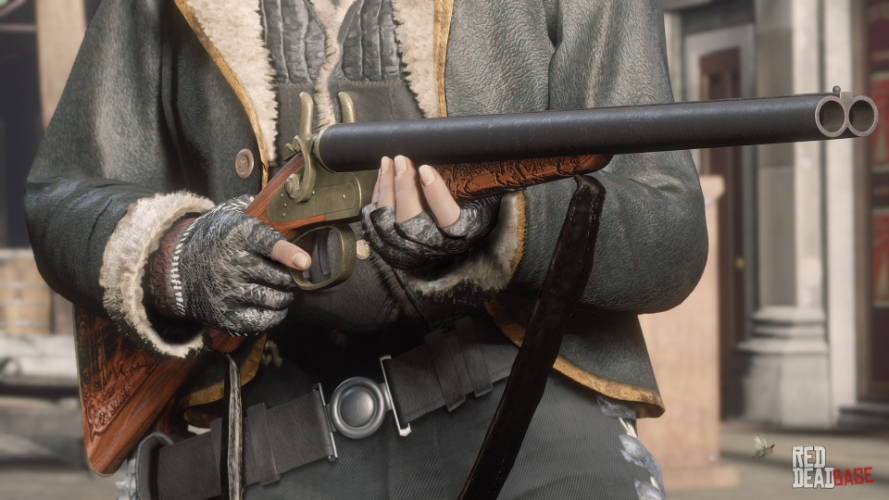 Rare Shotgun w/ unique engravings & carvings
First, we have the Rare Shotgun, a double-barrel behemoth with unique carvings throughout the woodstock and custom modifications that make it one dangerously handsome firearm. Some may argue that the classic double-barrel has better stats, but the fact of the matter is they stand equal in almost every aspect and the Rare shotgun is arguably more aesthetically pleasing. The comparisons can be a bit tricky, as with most weapons in the game, but from my own experience, this shotgun is the better option between the two.
Some details that make this shotgun special include:
Exquisite design that can't be replicated on any other weapon
Modifications that make it superior to the base double-barrel shotgun
Previously owned by a hermit living in the woods of New Hanover
Stats:
Damage: 2.6
Range: 1.5
Fire Rate: 2.5
Reload: 1.8
Accuracy: 1.5
Here's a quick & easy guide on how & where to find this shotgun: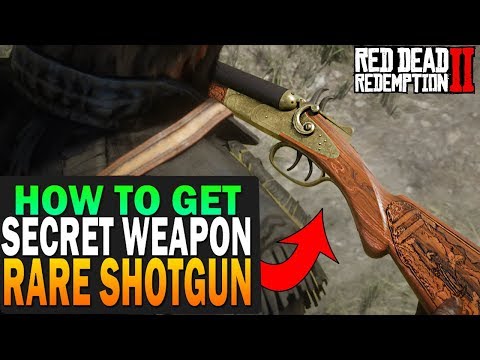 How To Get The Secret Rare Shotgun 
2) Repeating Shotgun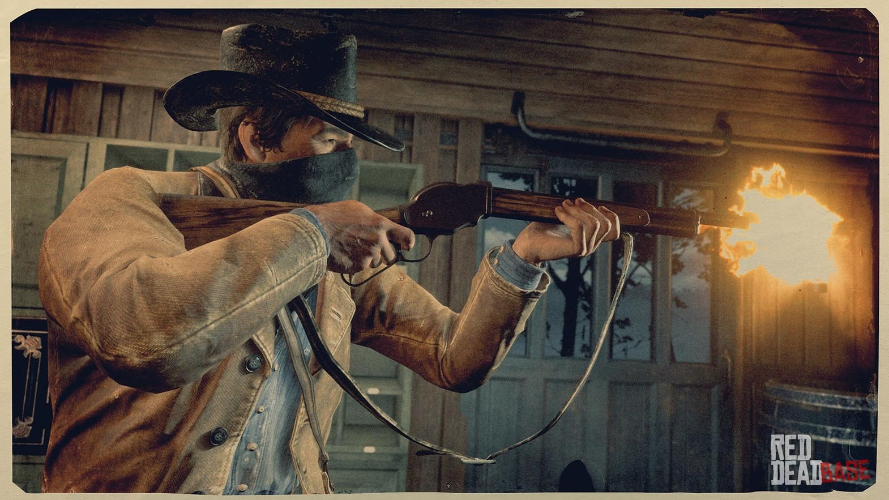 Arthur firing the Repeating Shotgun
Up next, we have the Repeating Shotgun. Don't be fooled, it may look like a repeater or a rifle, but this monster may as well be a three-in-one hybrid. With its quickfire and speedy reload rate, matched with the irresistible force it fires out, the Repeating shotgun is one helluva weapon to have at your disposal.
A few of the more impressive qualities this gun presents includes:
Same lever-action system used in repeaters
Ammo capacity of six rounds
Similar range and accuracy principals implemented in repeaters
Stats:
Damage: 2.5
Range: 1.5
Fire Rate: 2.0
Reload: 2.5
Accuracy: 1.3
Here's how you can acquire the Repeating Shotgun: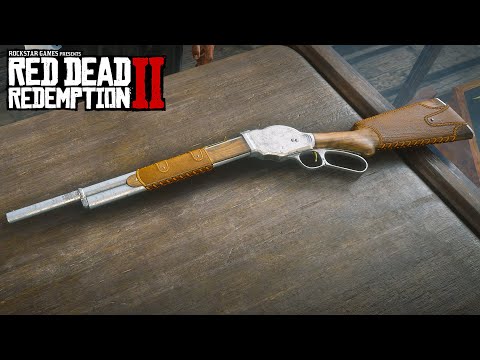 Repeating Shotgun RDR2 
1) Semi-Automatic Shotgun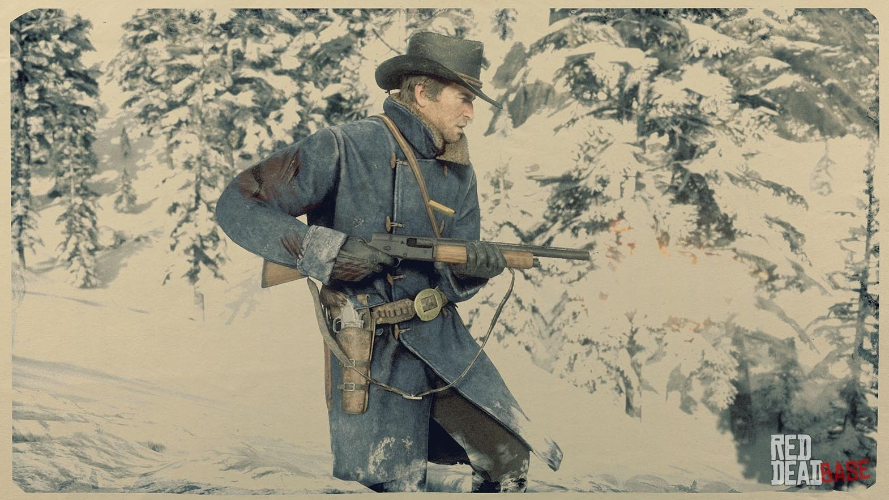 Arthur putting up a fight with the semi-auto shotgun
Finally, there's the Semi-Auto Shotgun. This gun is easily one of the top 5 weapons in the entire game and is most definitely the kingpin of all shotguns just with its base stats. A fully upgraded semi-auto, however, will effortlessly annihilate anything and anyone on your deranged warpath. If you want to know what it's like to blow someone's head clean off their shoulders from anywhere between twenty to thirty feet, it'd be in your best interest to invest in the holy grail of shotguns.
Some things you may want to know about this particular shotgun:
Features a deadly combination of both speed and power
Quick reload with a capacity of five shells
Capable of killing more than one enemy in a single blast
Base Stats:
Damage: 2.3
Range: 1.5
Fire Rate: 2.2
Reload: 2.3
Accuracy: 1.6
Here's how you can find this weapon early on: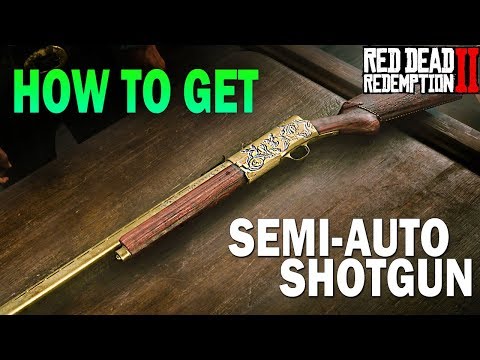 How To Get The Semi-Automatic Shotgun Early 
You May Also Be Interested In:
Image Gallery