Top 10 Games Like My Time at Portia (Games Better Than My Time at Portia In Their Own Way): Page 3 of 10
Updated: 12 May 2019 11:56 am
My Time at Portia is Fantastic Farming Simulator!
8. Graveyard Keeper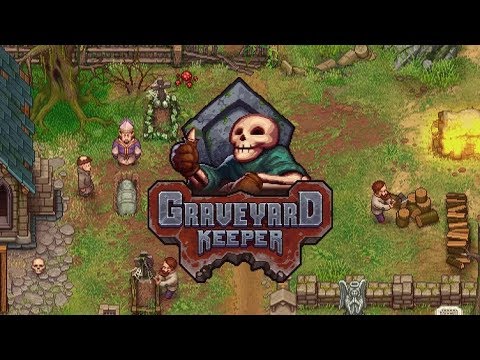 Find yourself lost in an obscure world, mutilating dead bodies and become a skilled mortician to find your way home!
Graveyard Keeper begins with our protagonist known as The Keeper making his way home to his wife but is unexpectedly struck by a car on this dark, rainy night. He awakens in a dim, foggy limbo and is greeted by a mysterious hooded figure who tells him that to get home to his love, he must be the best graveyard keeper there is.
Again our character awakens in his bed in a mysterious house. Accompanied by a talking skull named Jerry, you must complete quests given to you by the townspeople to gain their trust and help to figure out why you're here and how to get back home.
Become a skilled mortician and use the bodies for things that no good or ethical mortician would ever think of. Sell human meat for profit, farm a multitude of crops, complete satanic rituals, anything morally wrong that you can think of doing, you can do it in Graveyard Keeper.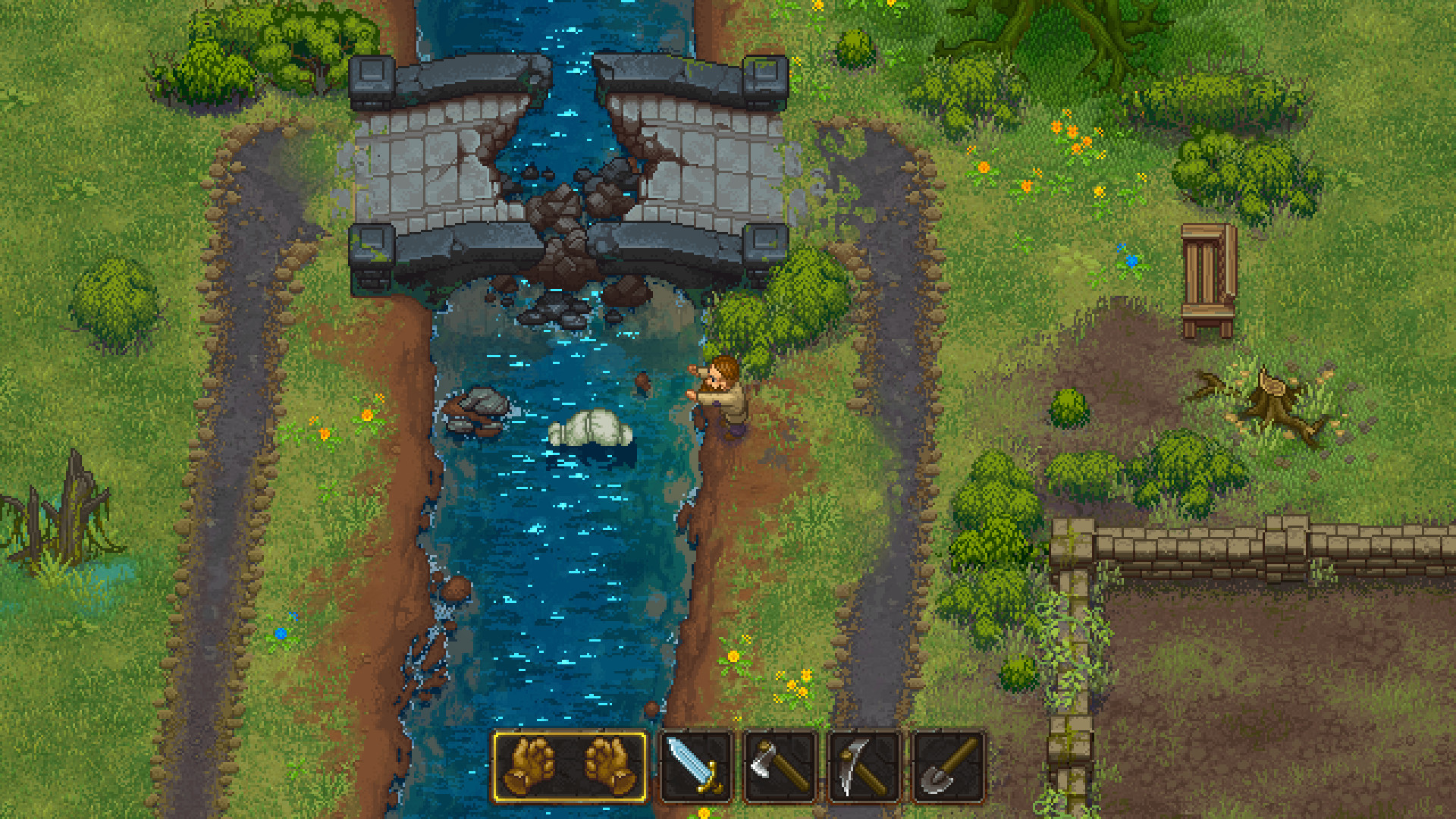 Toss those useless corpses in the river. No one is stopping you.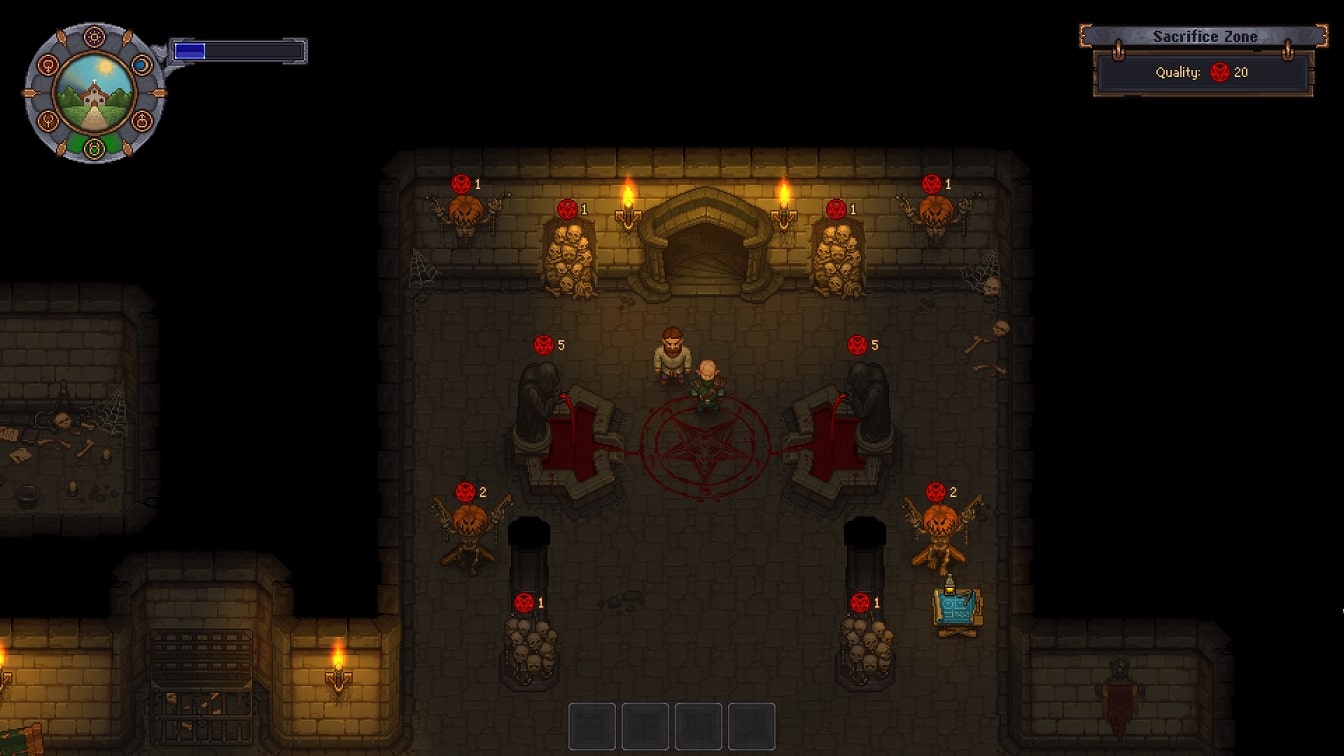 Use the body parts of the dead and whatever you can scavenge and farm to set up a dark, foreboding dungeon for the evil ritual. You thought I was kidding about that, didn't you?
Image Gallery