[Top 10] My Time at Portia Best Husband
Updated: 04 Aug 2021 9:34 am
Time to woo the woo-able in Portia
Confused on which beguiling bachelor to choose? Dive right in to find out!
Love and relationships are pretty straightforward in My Time at Portia. But with 18 bachelors and 10 bachelorettes, it can be pretty daunting to choose the one. Some offer juicier perks in a relationship than others. It is important to know what you look for in a spouse. The personalities of the 28 suitors are fairly diverse. They have unique personalities and backgrounds. Some characters offer more content in the game unlocking 'Romance Missions' as the relationship progresses, others don't. Another thing to consider while choosing a spouse would be to contemplate what they can provide in a relationship. Some characters offer gifts at random times in the game, others help with chores and gathering of resources.
If you are like me and you simply don't have the heart to break it off with someone once you have chosen them, then I present to you this list of eligible bachelors so you can choose wisely once and for all. Then let's dive in to find out the most eligible bachelor in the world of Portia!
10. Aadit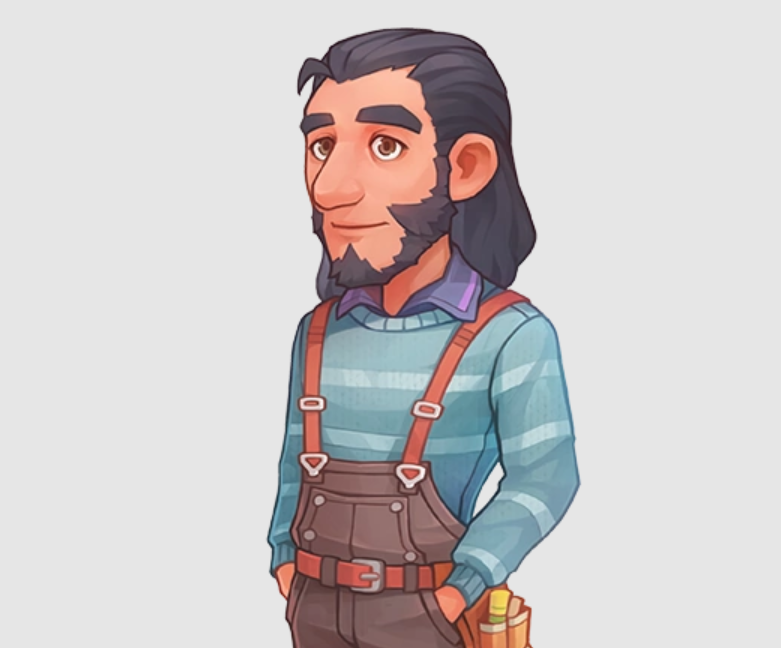 The Logger
Aadit works as a logger at the Tree Farm in the game. He is very polite and soft-spoken. He has chosen to live in Portia to have some peace after having witnessed warfare and fighting. Aadit doesn't have a family in Portia but is very friendly with Dawa, his colleague. Befriending/romancing Aadit will also earn relationship points with other NPCs close to him.
The fastest way to woo Aadit would be to gift him axes, being a logger and all. However, be careful to not invite him to spar, he seems to hate sparring and it will decrease your relationship points with him. He loves pickled food.
What makes Aadit awesome?
Very polite
Hates conflict
Chance of receiving gifts in the morning after marriage
9. Tody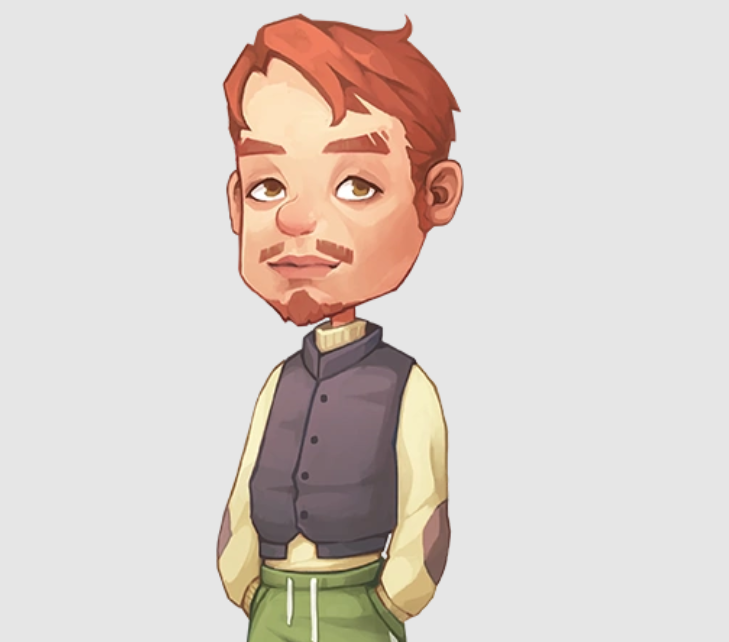 The Fisherman
Tody is a local fisherman and has lived his whole life in Portia harbour. He often sells his catch to The Round Table. He doesn't have anyone in Portia, but he is always dedicated to the environmental wellbeing of the place. He offers several perks as the player's relationship advances. He offers 10%, 20%, 25% discounts when consuming at The Store at 'Buddy', 'Good Friend', and 'Lover' level, respectively. There is also a chance of receiving gifts in the morning if the player is married to him.
Tody loves anything related to fish. If the player wishes to woo him, they can gift him fish, fish stew, fishing rods, etc. Unfortunately, Tody hates coffee so he wasn't the one for me.
What makes Tody awesome?
Perks of discounts while buying consumables from The Store
Cares about the environment
Loves fishing
8. Albert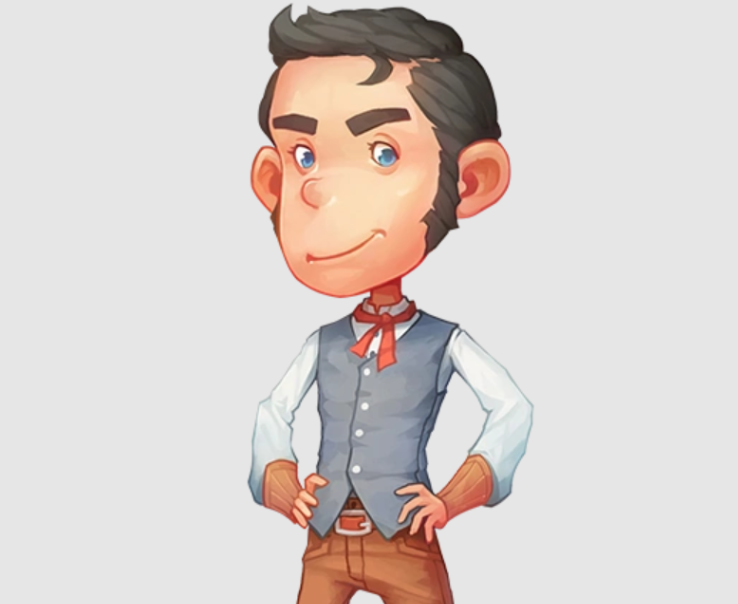 The Contractor, A&G Construction Company
Albert is not native to Portia. He moved there when his friend, Gust, suggested setting up a construction firm in partnership. Thus, A&G Construction was born. Albert handles the construction and management aspects of the company. He is a sweet talker and has a reputation of being a ladies' man. He is always trying his luck with the women of Portia, frequently asking them out.
Albert is a much more fleshed-out character than Aadit or Tody. He loves sunglasses and ties as gifts. As the player gets to know him more, it is revealed that he has insecurities about himself and how he looks. It gets pretty annoying when all he does is talk about other women even on a date. So, I ditched him.
What makes Albert awesome?
As Buddies, 10% fewer materials are needed for home upgrades.
As a husband, he might re-wallpaper the house/ offer gifts in the morning.
Smooth talker
7. Antoine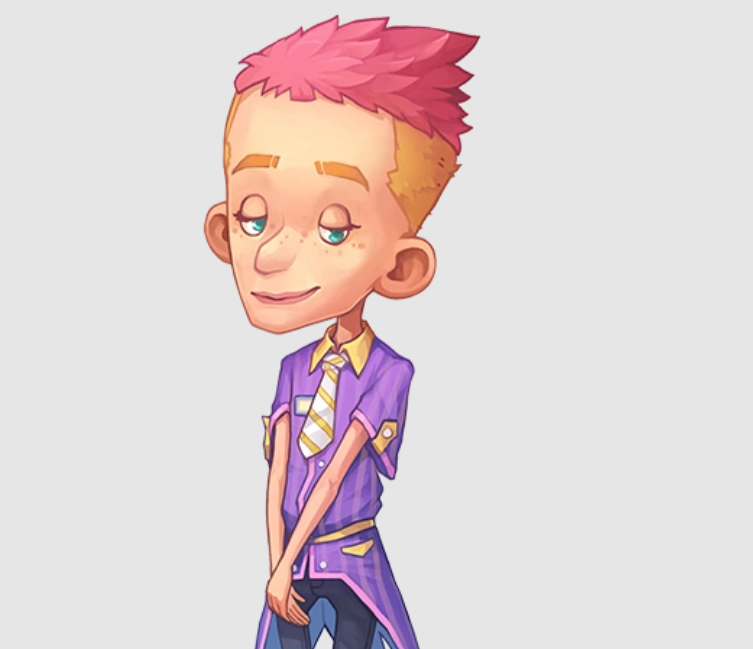 Beautiful and sassy Commerce Guild Secretary
Antoine is a native of Portia. He works as a secretary in the Commerce Guild. Antoine takes skincare very seriously and loves beautiful things. He also loves spending time with his friends, Sonia and Emily, and is usually found at The Round Table having lunch with them.
There are various benefits to developing a relationship with Antoine. For example, as a buddy, the player receives 3% extra in Gols after finishing a commission, 6% extra when the player becomes friends with him. As a husband, the player has the chance of receiving gifts first thing in the morning. 
Antoine is always almost worshipping Dr. Xu. I didn't date him because I wanted them to end up together, which would have been cute.
What makes Antoine awesome?
Extra Gols after finishing commissions.
His fashion
His pink hair
The sass
6. Oaks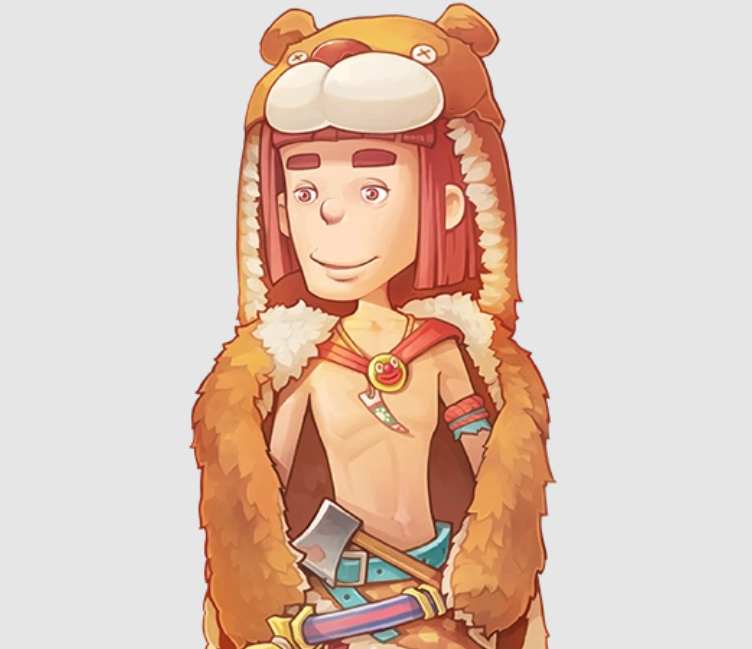 Wild and free, Adopted son of Abu (Papa Bear)
Oaks perhaps was my very first choice and a difficult one to let go of, later in the game. When he was a baby he was abandoned in the woods until Papa Bear took him in and raised him. Oaks' cottage can be found right outside the gates of Central Plaza. Papa Bear settled near Portia so that Oaks could interact with humans. If that isn't the most wholesome thing ever, I don't know what is.
Oaks wears a bearskin cloak with the head as a hood and the front paws as sleeves because he wants to look more like his Papa who adopted him. Oaks is friendly and shy. He loves meat but hates coffee. When the player develops their relationship with him, he offers a discount on consumables in The Store. As a husband, he contributes to domestic chores and resource gathering.
What makes Oaks awesome?
Cute outfit
Very friendly and helpful
Always very sweet
Has a literal bear for a father! (How cool is that?!)
5. Django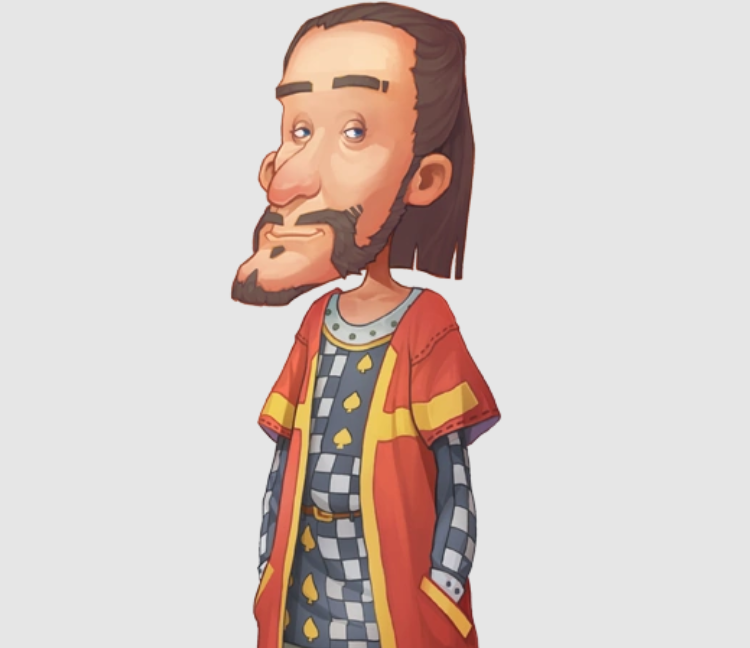 Ex-Knight, Formidable Chef
If you love food, you will never find anyone better than Django. What's more? He is a knight! He used to serve as a knight in the past, anyway. He owns The Round Table which is the hot and happening restaurant in Portia.
Django is a very fascinating character. He believes in the shining apple, the crying plant, and the pretty ghost girl of the cemetery. His greatest passion (next to Knighthood) is cooking. He is often found training children in swordplay in the Peach Plaza.
What is awesome about Django?
Gifts food!
Provides new recipe for a price of 100 Gols
Loves children
Sometimes sends you food
4. Dr. Xu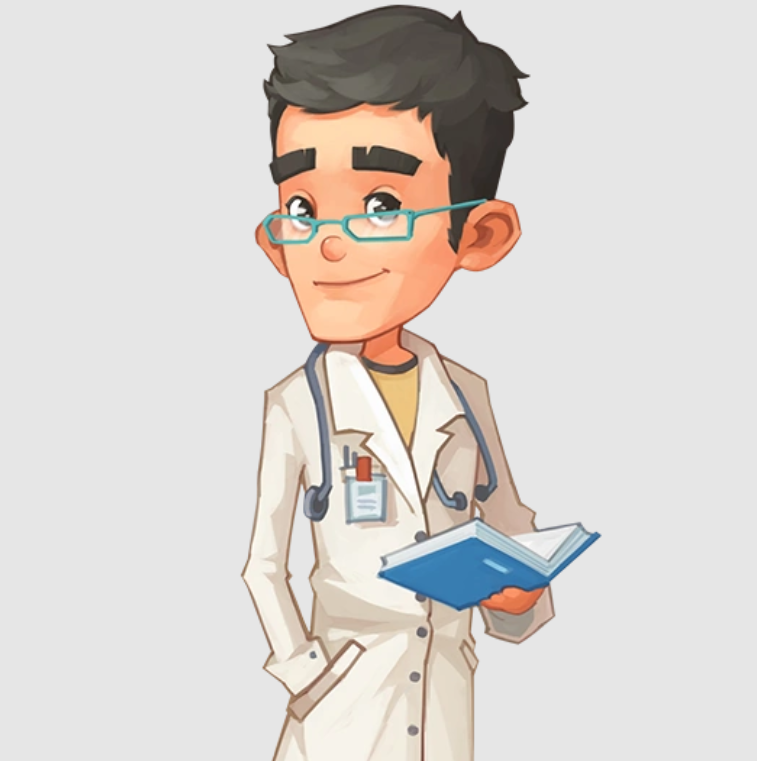 The sweetest Doctor in Portia
Dr. Xu studied abroad and is fluent in Seesain. He used to travel and found Portia. He decided to stay in Portia because it lacked doctors. After interacting with him for a while, he pursues the player, which is different than the other NPCs where the player has to actively pursue them instead.
If the player is hurt and talks to Dr. Xu, he takes time to heal them. He is always very supportive. He occasionally picks up loot for the player, gives gifts, and even reaches out to the player for some quality time to spend. This might be the sweetest character that you will ever romance in Portia! If you are a player that loves battling monsters, exploring ruins, and mining, Dr. Xu is a very good match as he contributes with healing and even offers discounts at his store for salves and ointments.
What makes Dr. Xu awesome?
Super sweet
Supportive
Gifts herbs and ointments
As a husband, helps with domestic work and resource gathering
3. Mint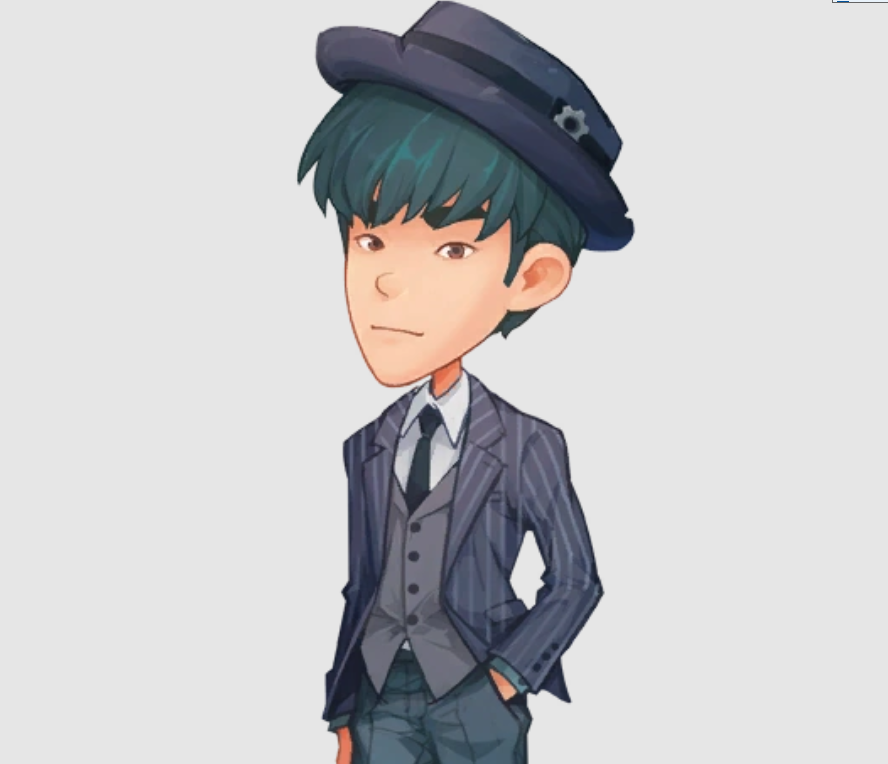 Engineer, Looooves napping
Mint grew up in an orphanage in the city of Vega 5 (a tech-savvy!).  He is super smart and started working as an engineer at a very young age. Mint loves naps. He is sometimes found napping under the apple tree outside Central Plaza. Mint presents as shy and awkward.
Mint has several Romance Missions that are worth getting married for! He is always happy to see you. He helps a great deal with chores and is the most awkwardly adorable character you will ever find.
What makes Mint awesome?
Gives a mysterious gift once the 'Buddy' stage is reached
As a husband, gives 1000-1100 Gols on the tenth day of each season
Helps with domestic work and resource gathering
Always awkwardly sweet
2. Gust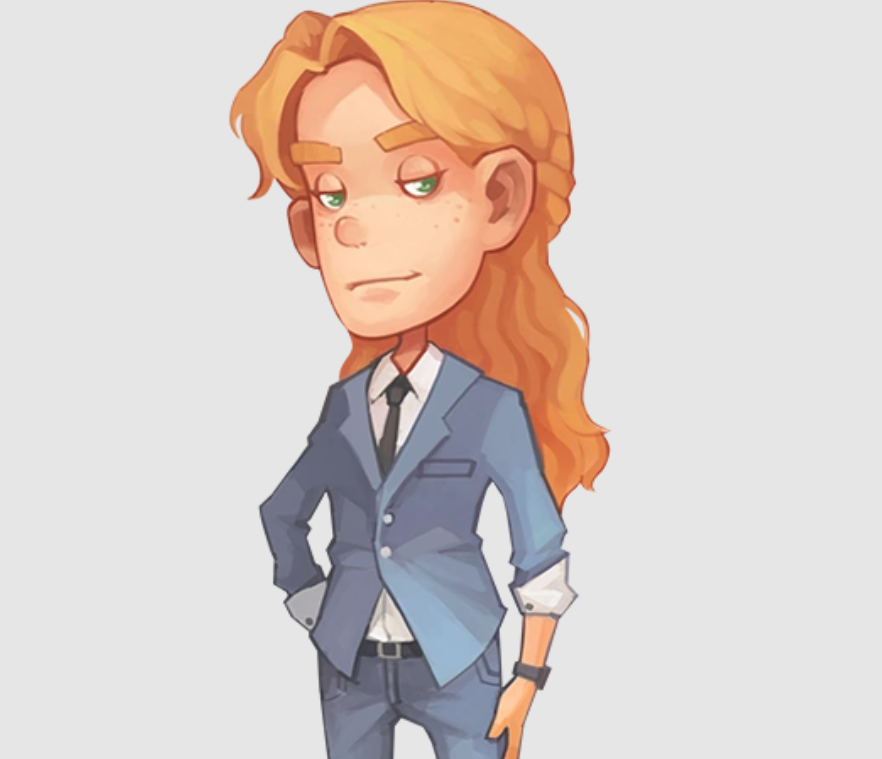 Dashing Architect, A&G Construction Company
Gust is an architect and loves painting. He left home at a young age to study architecture shortly after his mother's death (he blamed his sister for this). After he returned from Atara, he became very dedicated to his sister's wellbeing. He always accompanies her on her nightly walks (Ginger has a unique condition that doesn't allow her to be in the sun). He works in A&G construction with Albert and mainly focuses on the architectural aspect of the business. He has a pet pig called QQ!
Gust comes off as a grumpy character who softens with time as the player develops their relationship with him. He is very well-developed with a complex backstory. Gust offers many perks like 6% less Gol for home upgrades when you reach the level of a lover, along with a 20% discount when consuming in The Store.
What makes Gust awesome?
Occasionally gives 1000-3000 Gols in the morning
Re-wallpapers the house and changes the floor
Very passionate and dedicated to his work
A Tsundere but a softie at heart
1. Arlo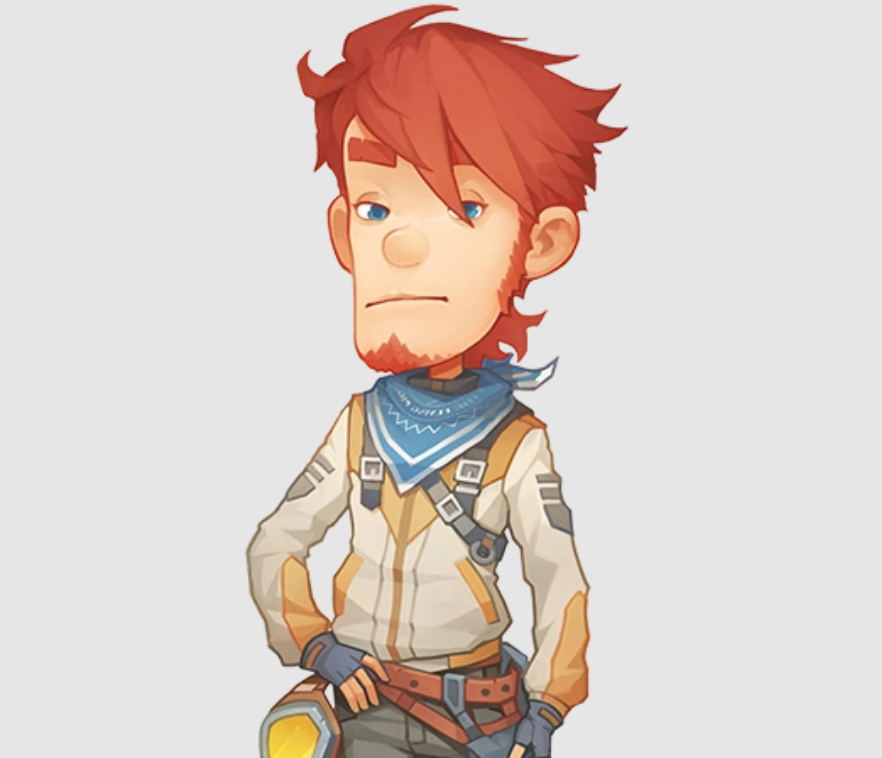 Leader of the Civil Corps
It can be said that Arlo has almost a cultish following for the best husband option. He works at the Civil Corp with Remmington and Sam. He is a friend to everyone and takes his job of protecting the citizens of Portia very seriously. He invites the player to do laps with him sometimes. Arlo loves spicy food.
Marrying him has great perks. He will accompany his wife/husband to certain missions and fend off monsters. It also means that the player will get 50% off on Civil Corps Commission fee. The best of all (and this was the reason that led my character to choose him) were the attack points that the player earns just by befriending him!
What makes Arlo awesome?
Great accent
Brings back loot
50% discount on Civil Corps Commission fee
Always has your back
You May Also Be Interested In:
Image Gallery