[Top 15] FIFA 20 Best Cheap Players Who Are Amazing
Updated: 14 Mar 2020 4:21 pm
The best players for the best prices.
The cheapest stars who will win you games.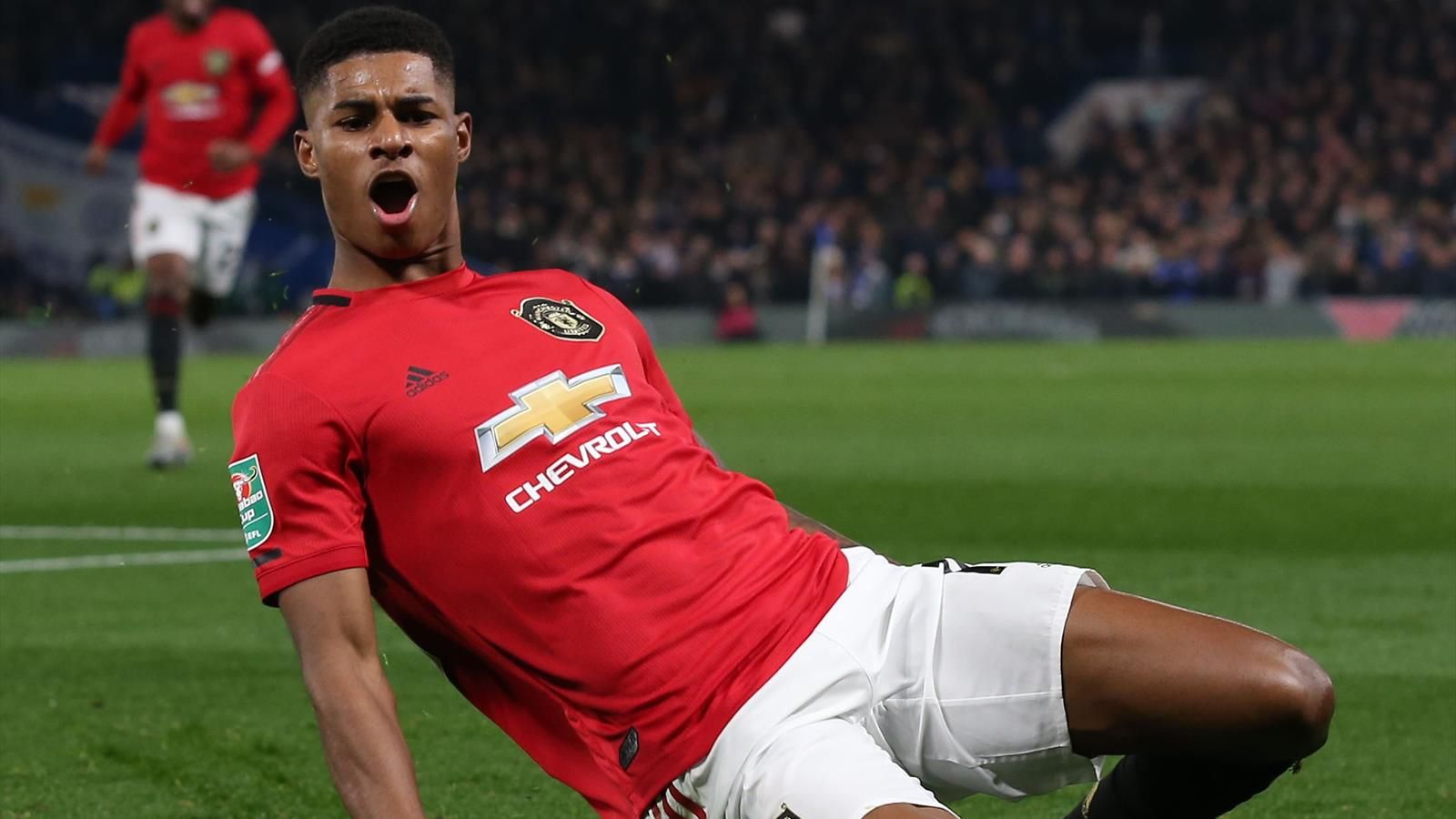 These cheap beasts are the ultimate hidden stars on FIFA 20.
A lot of best FIFA player lists will focus on top players like Lionel Messi and Neymar. Yet the truth is most of us cannot afford these elite tier players so we have to build top teams from what is left. This is a hard but not impossible task as this list will show you the top players you can get for bottom prices to build a real dream team capable of beating anyone. Cheap players qualify for this list if they are under 5,000 coins. 
15. Nelson Semedo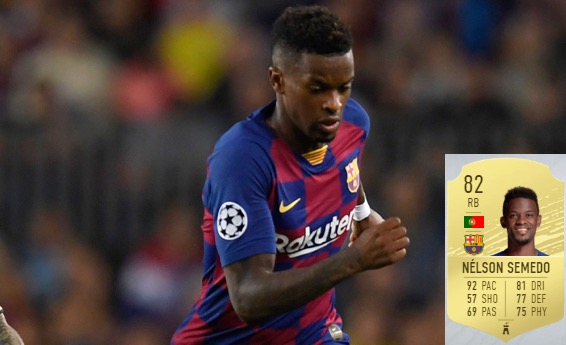 Semedo is a sensational speedy fullback.
Barcelona right-back Nelson Semedo is one of the more expensive players on this list yet he is still only 3,800 coins. This Portuguese born star is a solid option at RB for any FIFA 20 player and you are no different. His low rating of 82 increasing his pack odds is the only possible reason for this FIFA 20 bargain. 
Having 92 pace means Semedo never struggles to catch up with an opposition winger. 
4* skills make Semedo a unique threat from RB. 
Having 91 stamina means that Semedo will never give up. 
Nelson Semedo full details - https://www.futbin.com/20/player/20380/nelson-semedo
14. Harry Maguire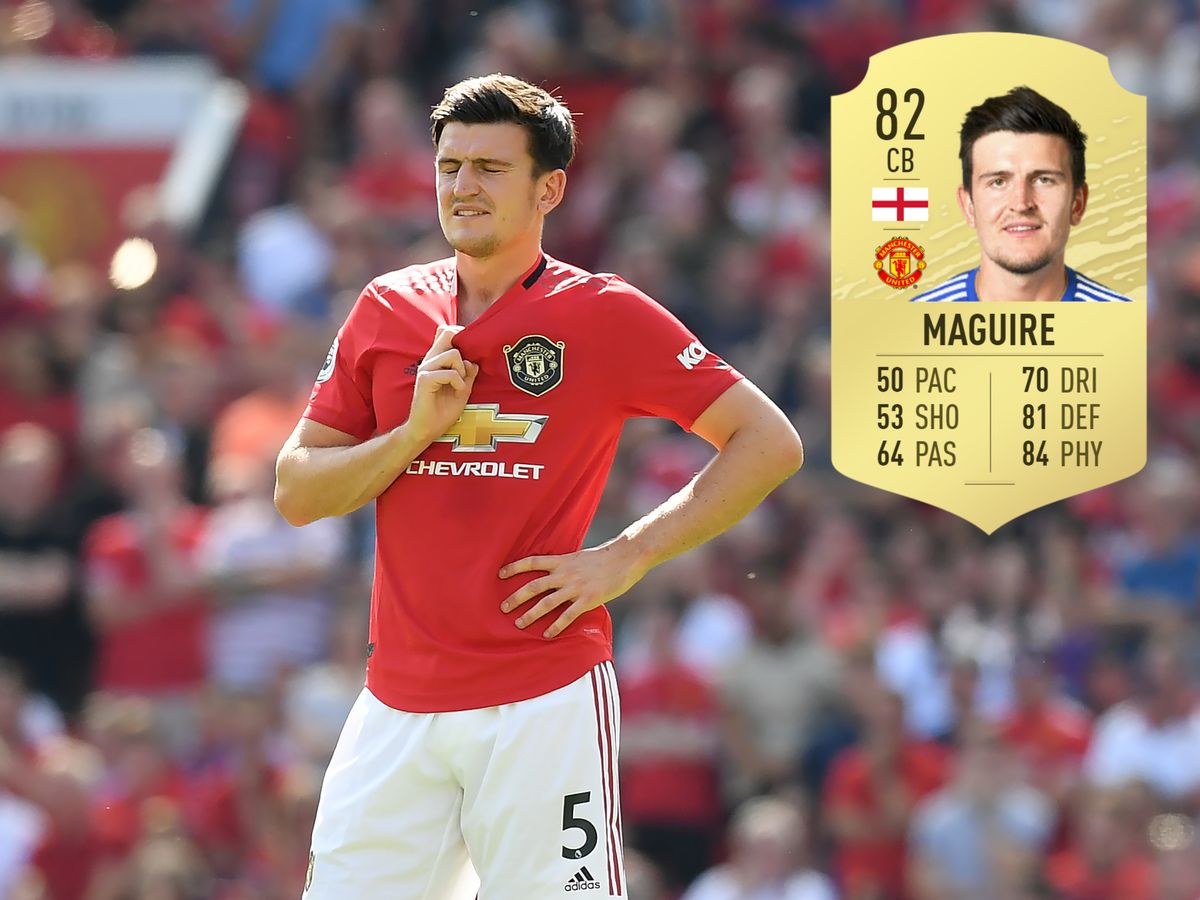 'Slabhead' may be slow but he will give his all to keep a clean sheet.
At just 1,100 coins, Harry Maguire is one of the cheapest players on this list but don't let that fool you into thinking he is a bad player, Manchester United paid £80 million for him for good reason. The only plausible explanation that he is so cheap on FIFA 20 is his admittedly poor pace rating of 50. 
Standing 6 foot 4 inches tall makes Maguire a massive aerial threat. 
Having 90 strength means no one can push him off the ball.
Having a 75 long passing rating means that Maguire can start  counter attacks as soon as he wins the ball by launching it upfield. 
Harry Maguire full details - https://www.futbin.com/20/player/24165/harry-maguire
13. Grimaldo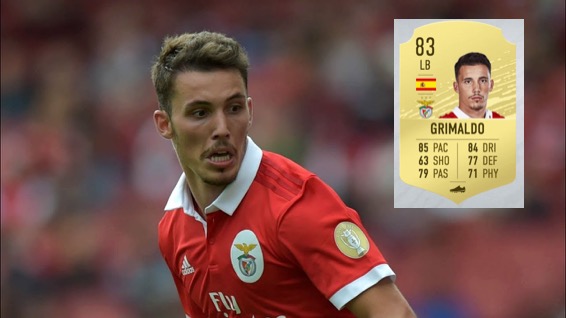 Grimaldo is the definition of a hidden gem on FIFA 20.
Grimaldo is only 2,800 coins on the transfer market despite being one of the best left-backs on FIFA 20. The most logical explanation for this is that he plays in the Liga Nos, a league without as many star players as other leagues like the Bundesliga or the Premier League. 
Grimaldo may be in the Liga Nos but he is also Spanish. So you can still link him to star players like Sergio Ramos.
84 dribbling is very good for an LB. 
Having 79 long shots makes Grimaldo a massive threat when he has the ball on the edge of the opponent's box. 
Grimaldo full details - https://www.futbin.com/20/player/20141/grimaldo
12. Manuel Akanji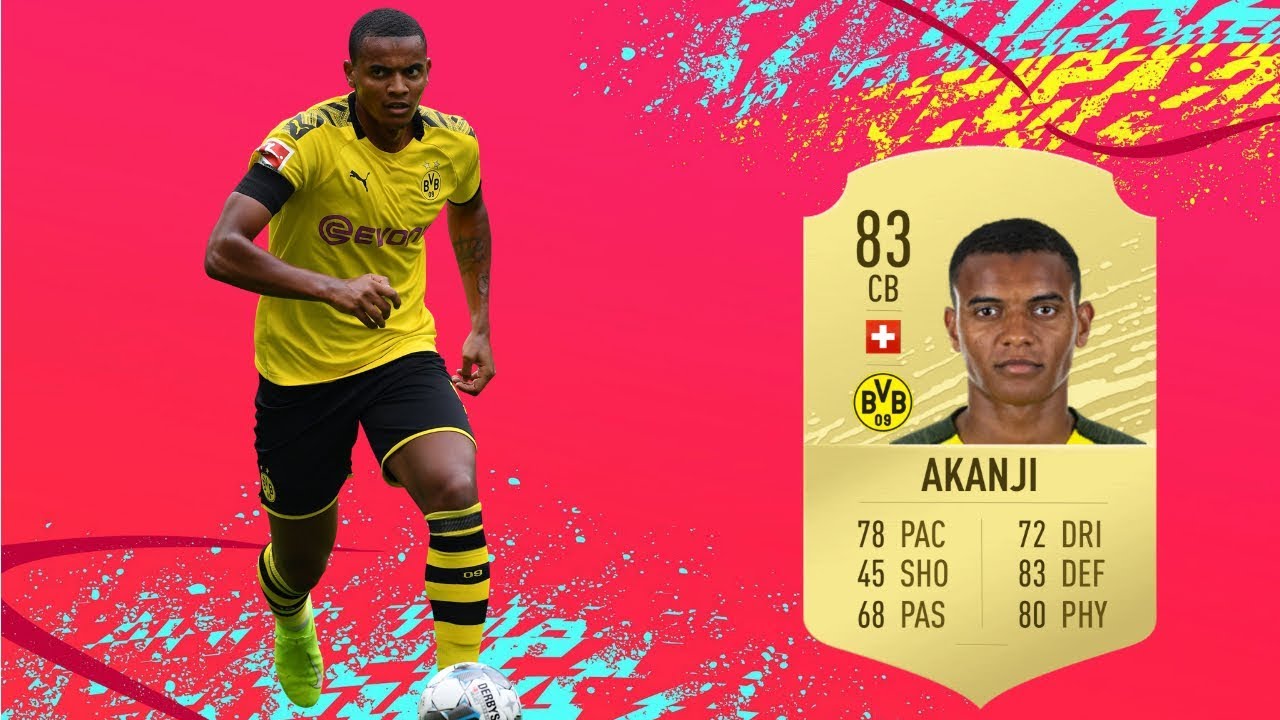 Akanji is a monster of a CB.
Manuel Akanji is the genuine article on FIFA 20 when looking for top tier centre backs. He has pace, power, and defensive awareness and all this combines to make him one of the best players in the game. The only possible reason for him being so cheap at just 3,800 coins is the fact that he is only 83 rated, so he is packed more often than elite players like Sergio Ramos. 
78 pace makes Akanji one of the quickest CBs in FIFA 20, and as we all know pace is king on FIFA games. 
Being 6 foot 2 inches tall makes Akanji very strong in the air. 
Akanji has a brilliant defensive awareness rating of 84. 
Manuel Akanji full details - https://www.futbin.com/20/player/44676/manuel-akanji
11. Nicolas Pepe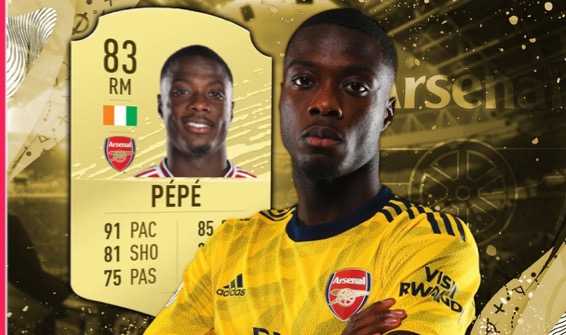 Pepe will score and assist for you far more times than his price tag suggests.
Arsenal new boy Nicolas Pepe may have cost the Gunners a lot in real life but on FIFA 20 you can sign him for as cheap as 3,700 coins. Arsenal's poor performances in real life may be to blame for his cheap price but you need not worry as he is a top tier FIFA 20 player. 
Pepe has 91 pace, making him a speed demon. 
91 agility means Pepe feels as though he is gliding across the pitch. 
85 penalties make Pepe reliable from the spot. 
Nicolas Pepe full details - https://www.futbin.com/20/player/19622/nicolas-pepe
10. Diego Costa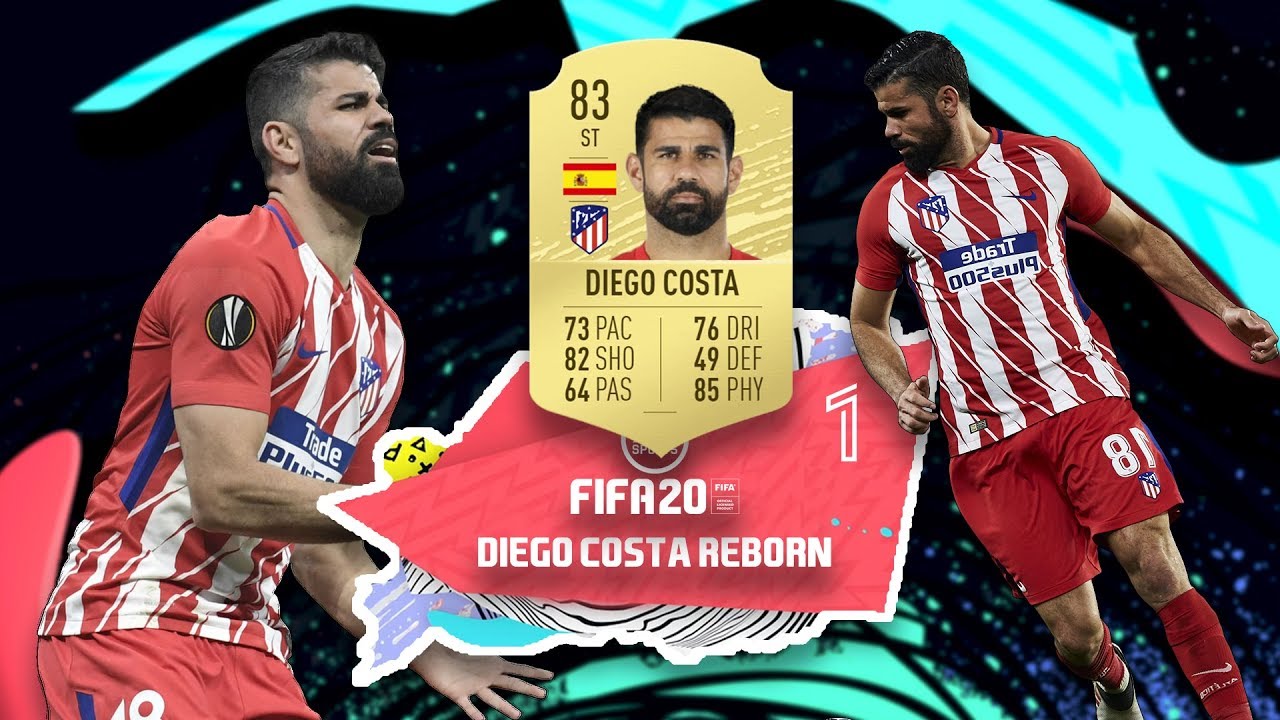 Costa is a beast and sometimes you need a little nasty in your side to win games.
Diego Costa is one of the most well known names in football, even though that may not always be for the right reasons. Costa is currently only 1,000 coins to purchase. This could be explained by his poor pace rating, which stands at 73, although pace isn't everything and if you look at Costa's other strengths he is a really good card. 
85 finishing is world-class for a player in his price range. 
93 aggression highlights the best thing about Costa, he will always be up for a fight. 
84 positioning means Costa is always in the right place at the right time, regardless of his pace.
Diego Costa full details - https://www.futbin.com/20/player/24195/diego-costa
9. Joe Gomez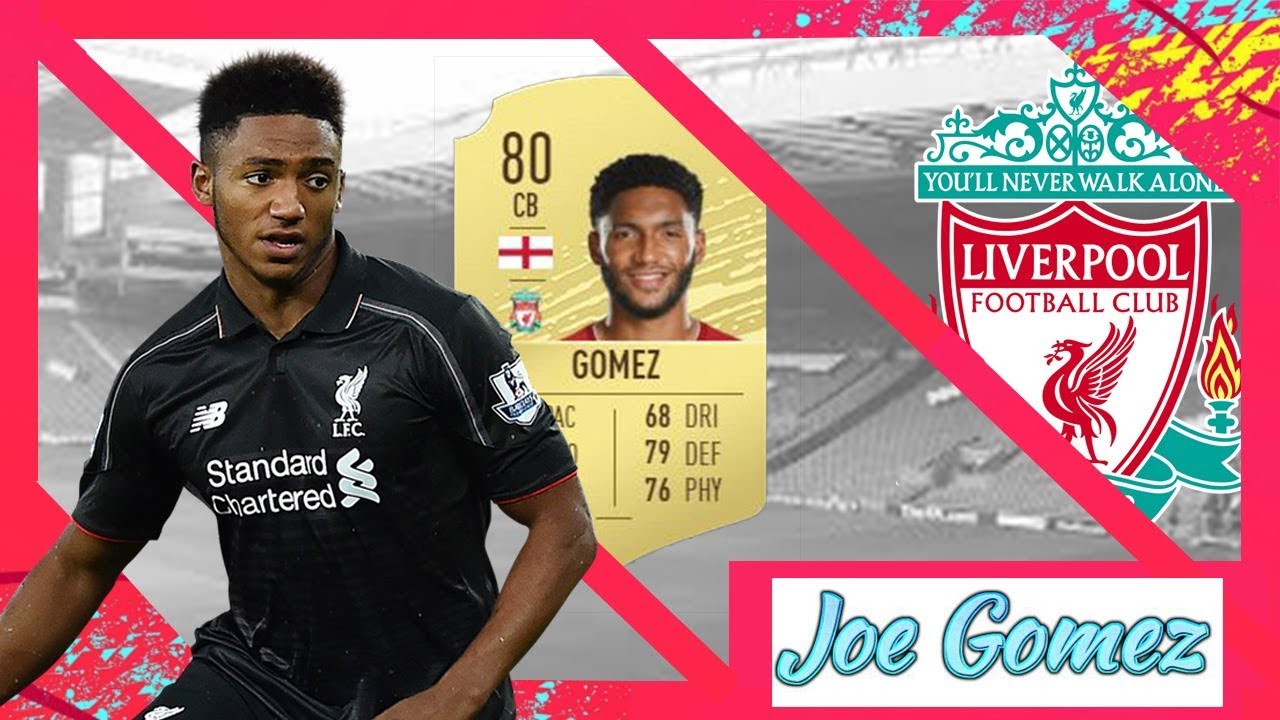 Joe Gomez is a solid option at the back for a Premier League FIFA 20 team.
Joe Gomez is one of the cheapest cards on this list, for just 1,000 coins you can have a Champions League winning centre back. Gomez's price can be explained by his low rating, as at just 80 rated he is packed at a greater rate than higher-rated cards. But don't let that fool you, he is an elite tier FIFA 20 CB for a bottom tier price. 
Having 81 pace makes Gomez one of the quickest CBs in the game. 
Gomez has a great standing tackle rating of 82.
Having 81 interceptions means Gomez has no issues cutting out opposition passes. 
Joe Gomez full details - https://www.futbin.com/20/player/24086/joe-gomez
8. Lucas Moura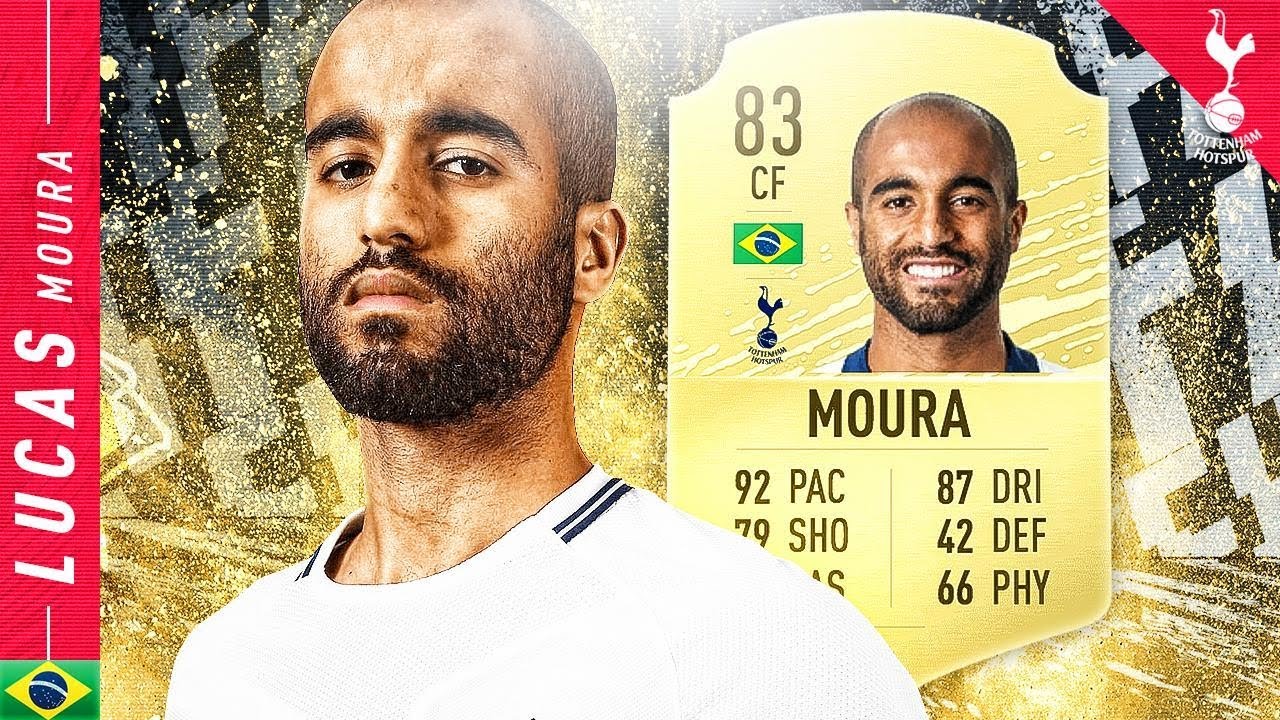 Lucas Moura will use his silky skill moves to dazzle your opponents.
Available for a measly 2,700 coins, Lucas Moura is a star player available at a reasonable price. Perhaps his low price is due to his less than stellar performances this season. It is an order that you must sign him, and quick before everyone else realises how cheap he is because he is just so good. 
92 pace highlights Lucas's biggest strength, his lightning-quick speed. 
Lucas has 4* skill moves. 
He also has a 4* weak foot. 
Lucas Moura full details - https://www.futbin.com/20/player/19990/lucas
7. Gianluigi Buffon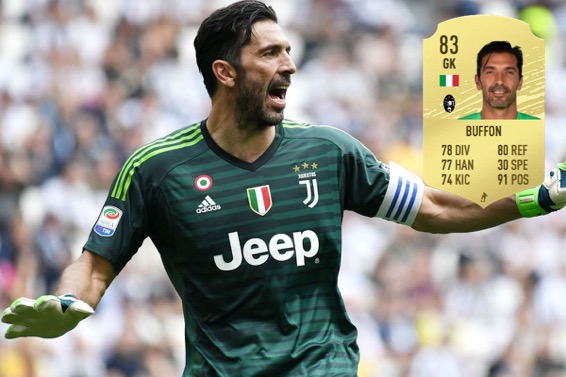 Buffon is an iconic shotstopper that won't let you down.
A true footballing icon for just the measly price of 1,300 coins? Surely this can't be true, yet it is. Buffon is a legend of the game that you need, the only possible explanation for his cheapness is that he is no longer the first choice goalkeeper at Juventus. But don't worry he is more than good enough to be first choice for you on FIFA 20. 
Buffon is a giant of a goalkeeper, standing at 6 foot 4 inches tall. 
A 91 positioning rating is one of the best in the game. 
Being 42 years old means Buffon has plenty of experience to pass on to the rest of your team. 
Gianluigi Buffon full details - https://www.futbin.com/20/player/24188/gianluigi-buffon
6. Eder Militao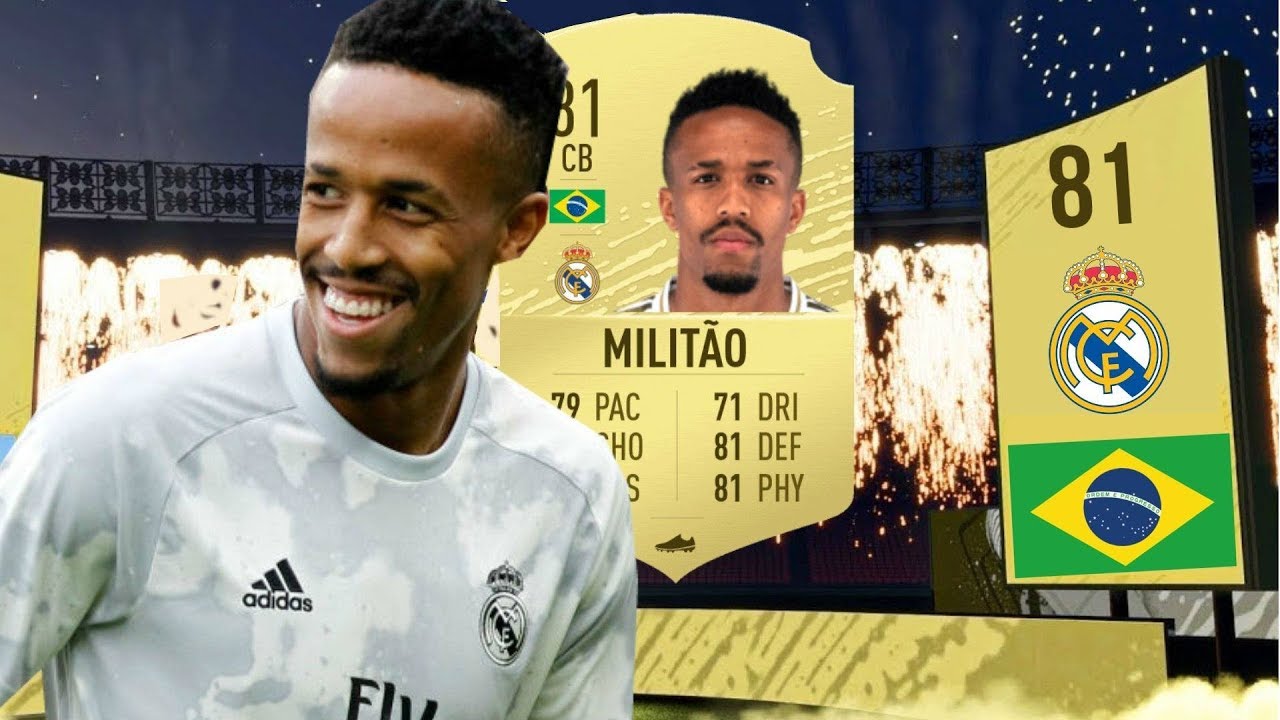 Real Madrid's future is good enough to be your FIFA 20 present.
Eder Militao is comfortably the best cheap centre back on FIFA 20. At just 3,000 coins, this Brazilian wonderkid is a steal and the only reason for his price is the fact that at just 81 rated he is commonly found in packs. Although don't let his rating fool you as he will never let you down at the back. 
Militao has 79 pace which is insanely fast for a CB. 
Having 82 interceptions means Militao will cut out a lot of your opponent's passes.
Having 88 stamina means that Militao will be defensively alert for the full 90 minutes. 
Eder Militao full details - https://www.futbin.com/20/player/13886/eder-militao
5. Memphis Depay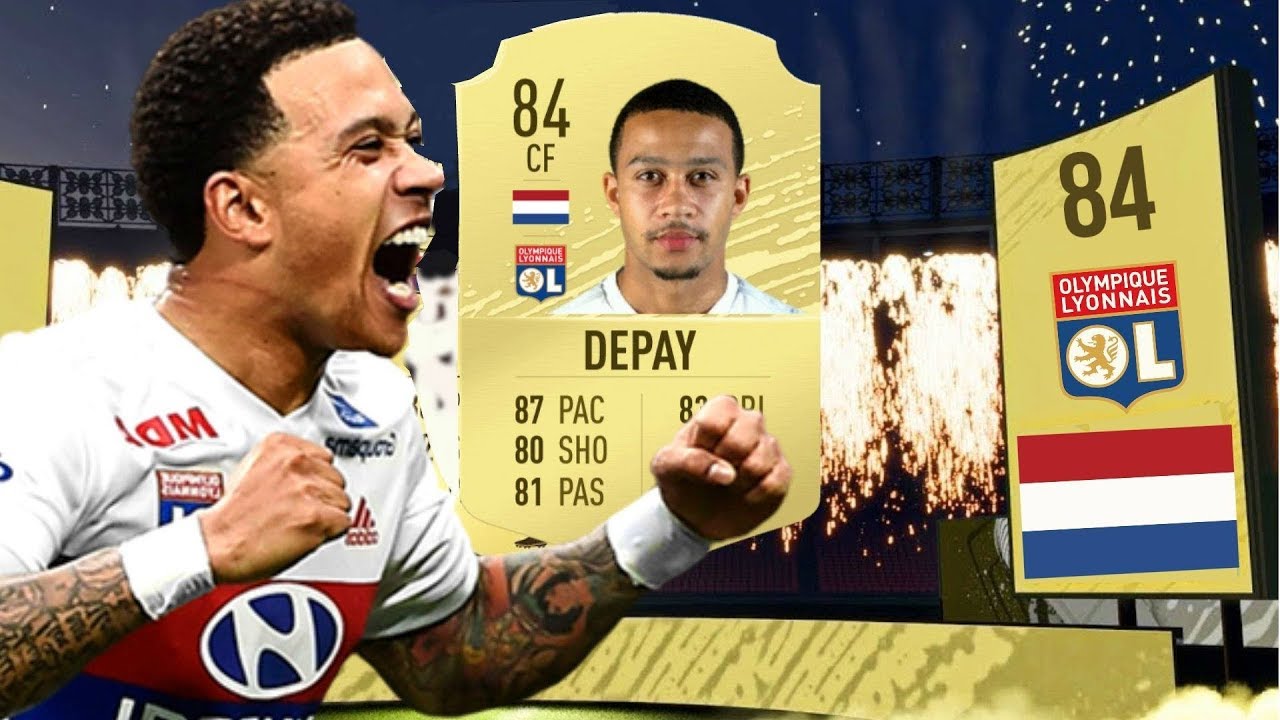 Memphis Depay has restarted his career at Lyon.
Ex-Manchester United star Memphis Depay has shown what he is capable of with world-class performances in the shirt of his new club Lyon. Depay is available for as little as 2,500 coins and the only plausible reason for this is that Ligue 1 is just not as fashionable as the Premier League or the Bundesliga. 
Depay is 84 rated which means he is a high quality player.
Being Dutch means that despite being in the French league, Depay can still link to world-class players like Georginio Wijnaldum and Frenkie De Jong. 
88 free-kick accuracy makes Depay a massive threat from set pieces. 
Memphis Depay full details - https://www.futbin.com/20/player/20017/memphis-depay
4. Moussa Sissoko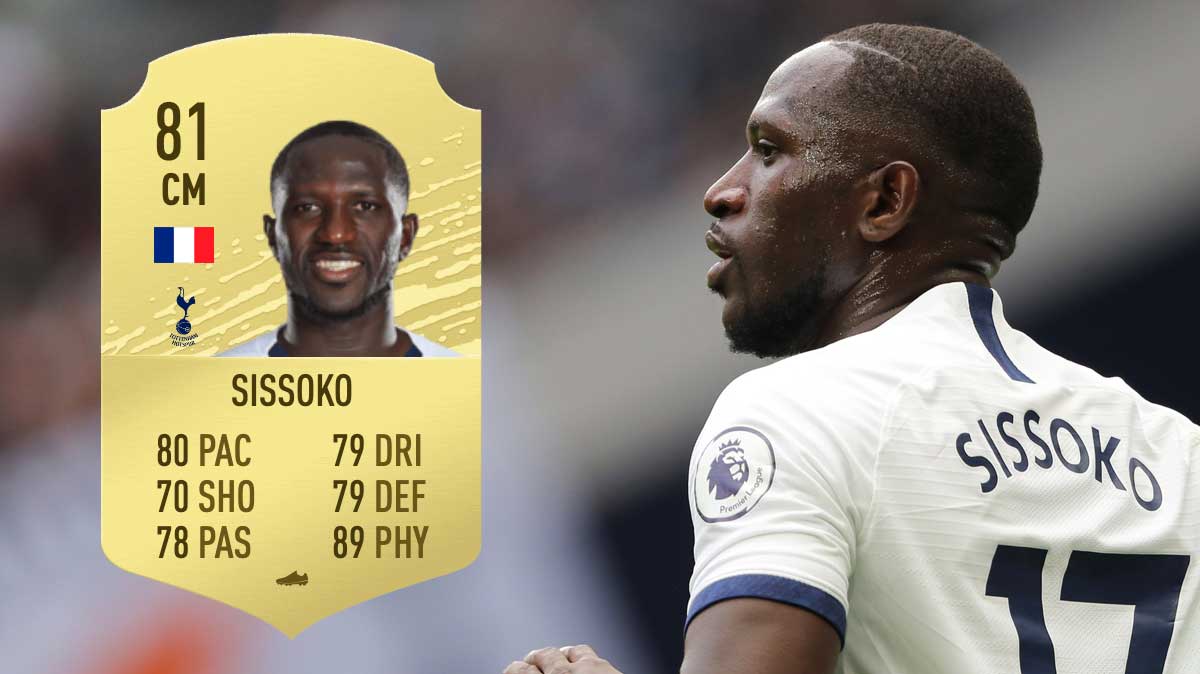 Sissoko is scarily strong in the midfield.
You can currently pick up this Tottenham star for as little as 1,700 coins despite him being one of the best midfielders to use on FIFA 20. This cheap price is because Sissoko is only 81 rated, but don't let that fool you as his stats are better than most 84+ rated cards. 
89 physical makes Sissoko a tank in your midfield. 
Having 91 strength makes him one of the strongest players on FIFA 20. 
Having 85 shot power means that goalkeepers stand no chance of saving Sissoko's goal bound strikes. Most will be too scared of losing their hands to even try. 
Moussa Sissoko full details - https://www.futbin.com/20/player/19775/moussa-sissoko
3. Wissam Ben Yedder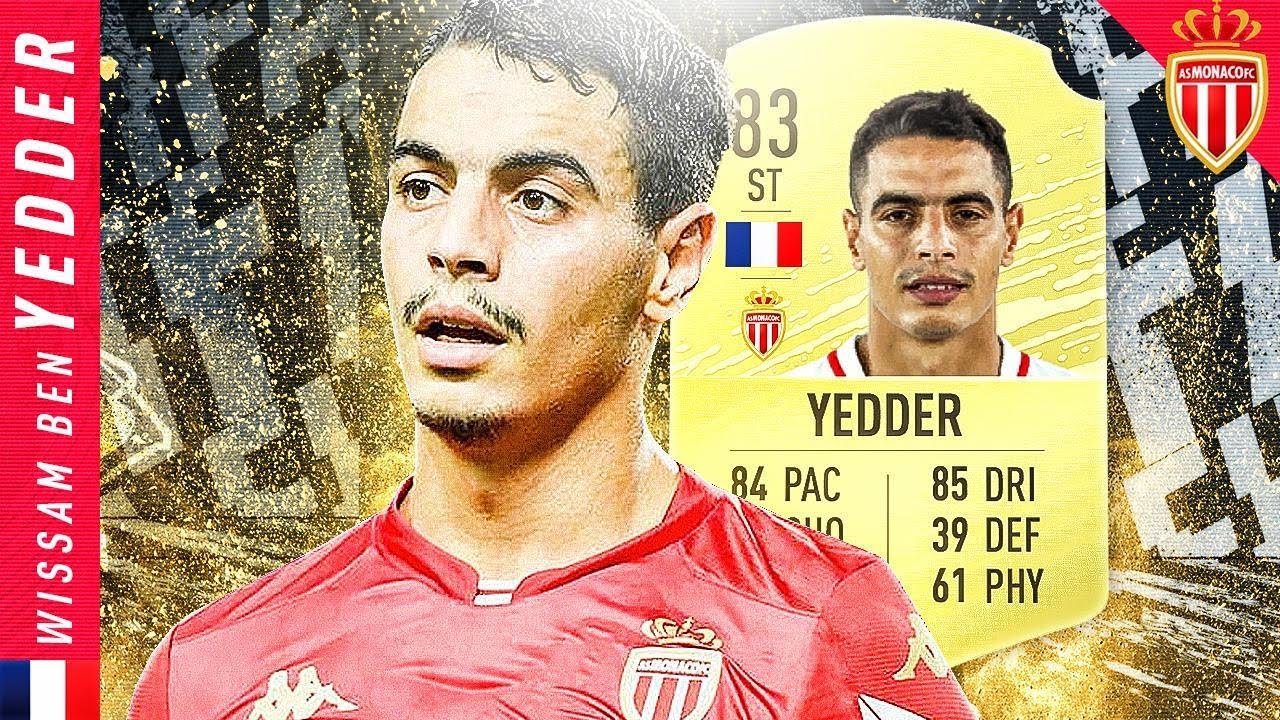 Ben Yedder is the best cheap French striker on the game. 
Wissam Ben Yedder is a FIFA 20 player's dream striker. This perfect combination of pace, skill, and power may be cheap at just 3,100 coins but that can only be because he is just 83 rated so he is more commonly found in packs than players such as Messi. 
89 positioning means Ben Yedder is always in the right positions to score goals. 
88 finishing makes him a prolific goalscorer. 
Having 5* weak foot ensures he is capable of scoring with both feet. 
Wissam Ben Yedder full details - https://www.futbin.com/20/player/24208/wissam-ben-yedder
2. Marcus Rashford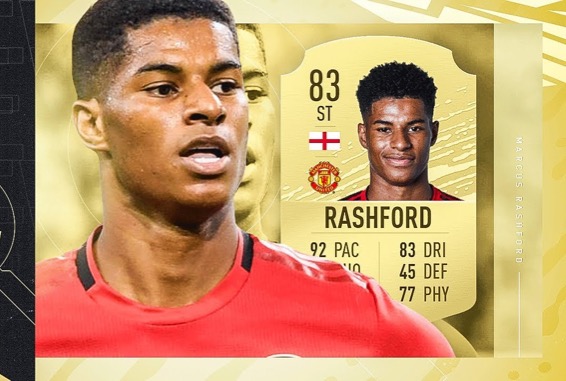 Marcus Rashford is the defintion of a cheap beast.
Marcus Rashford is slightly more expensive than some of the other cards on this list as his price is currently floating around the 3,200 coin mark. His cheaper price for such a high quality player could be because of his real life injury meaning that people just don't think of him when choosing a striker on FIFA 20. Well, those people are wrong as Marcus Rashford is a steal at his current price.
Rashford is a speed demon with 92 pace. 
82 shooting makes sure that Rashford has no problems finding the back of the net. 
Rashford has 5* skill moves. 
Marcus Rashford full details - https://www.futbin.com/20/player/24235/marcus-rashford
1. Jose Luis Morales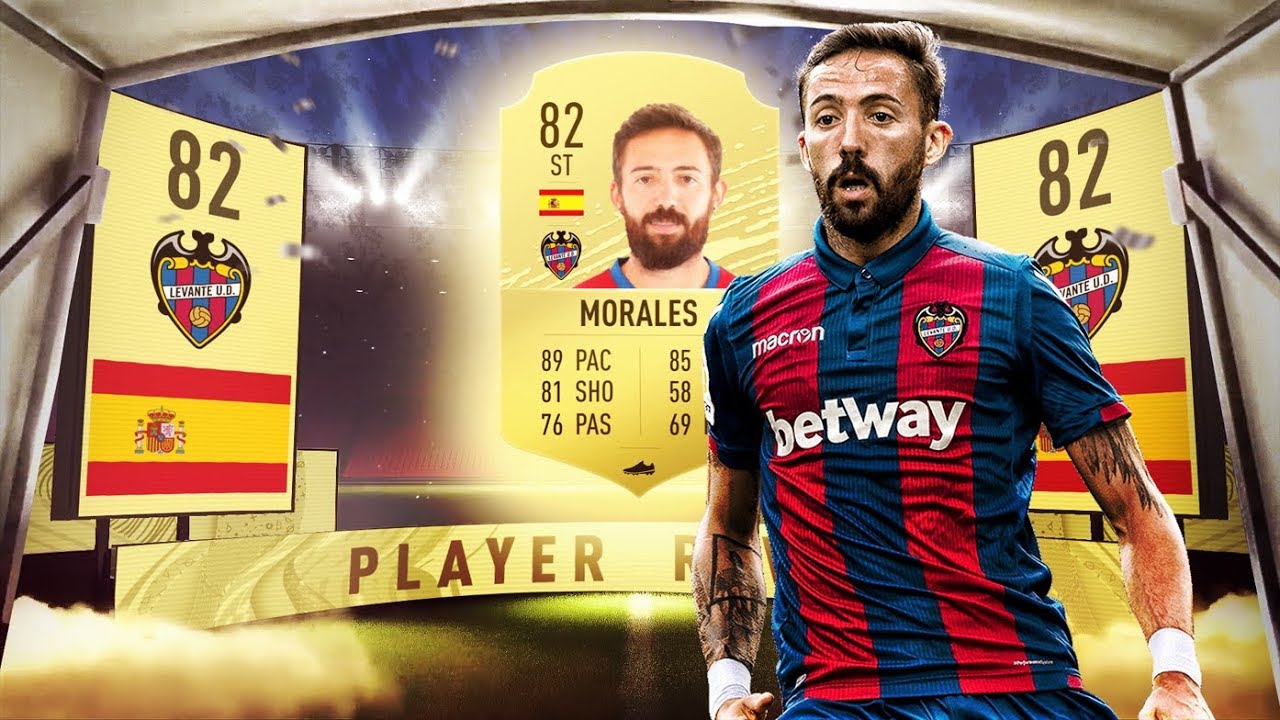 This Spanish striking stallion will score you plenty of goals.
Jose Luis Morales currently stands at a price of roughly 2,700 coins on FIFA 20. The only reason for him being so cheap is that he is just 82 rated, but that makes no difference to how good he is. This is perhaps the biggest and best deal on the transfer market and here is why Morales is a striker you must buy now on FIFA 20. 
Morales's 89 pace makes him a very quick option at striker. 
Whilst 85 dribbling also shows how he can keep the ball and beat a man. 
Having 4* weak foot means that Morales can use his impressive 83 finishing to score with both feet. 
Jose Luis Morales full details - https://www.futbin.com/20/player/24182/morales
Also be sure to check out these articles: 
Image Gallery