FIFA 20 Best Badges for Chants [Top 10]
Updated: 03 Apr 2020 4:19 pm
Best Chants on FIFA 20.
The best badges that will give you the best chants on FIFA 20.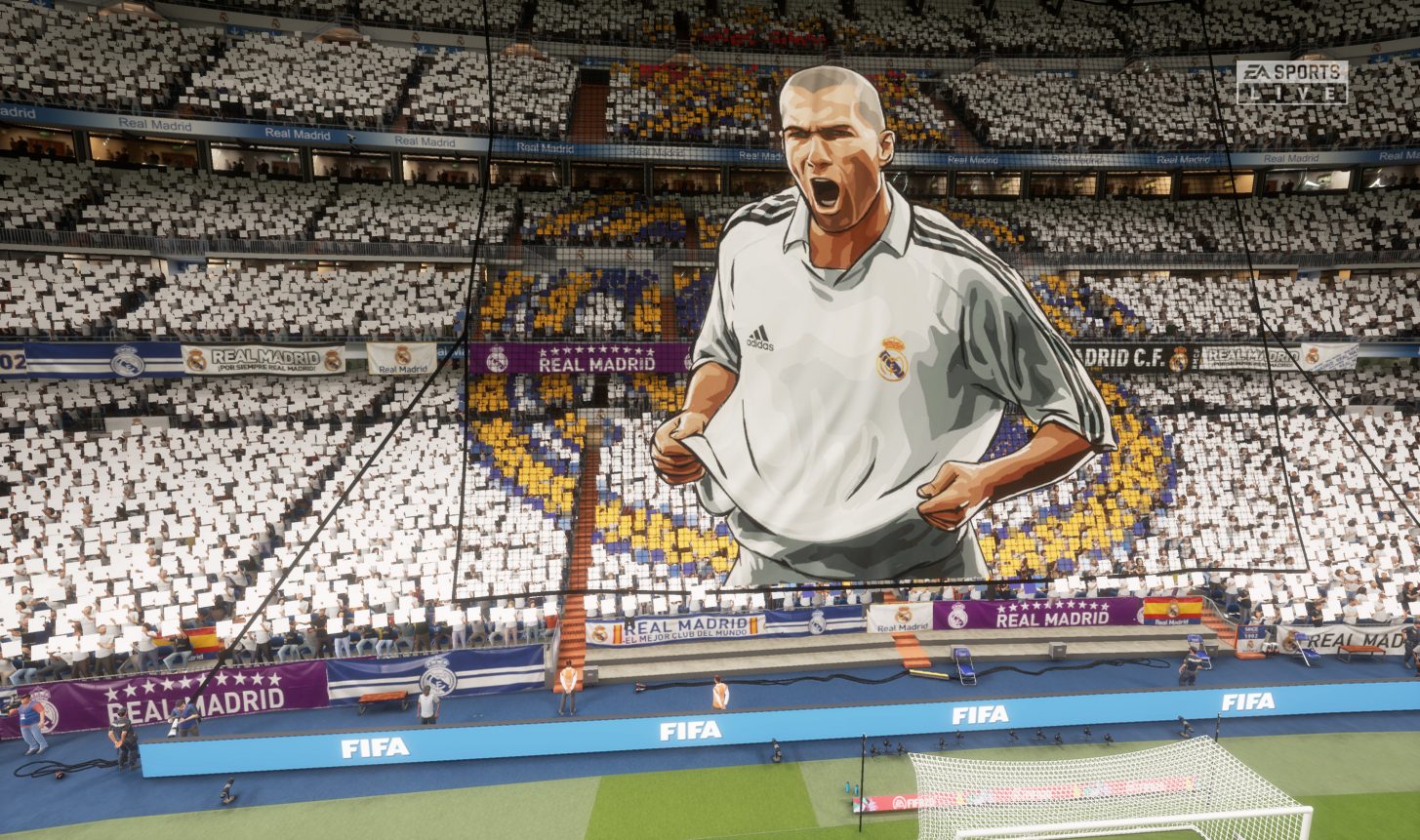 FIFA 20 has added many key chants and features to fans to improve the fans.
Many famous teams have their unique celebrations in real life and FIFA 20 has all these in the game for you to enjoy whilst playing. The chants are linked to the badges of the teams they are chanted for, which raises the question as to which badges give the best chants on FIFA 20? Well, this list will answer that question by showcasing the top 10 badges with unique chants on FIFA 20.  
10. Chelsea
Chelsea fans are legendary for their passion.
This badge means that you get the Chelsea, Chelsea, Chelsea chant that Stamford Bridge and its fans are famous for singing over and over. This morale-boosting chant has often led to Chelsea improving their performance and it should do the same for you on FIFA 20. 
The Chelsea badge is one of the coolest in the game so that is an added bonus. 
The repetitiveness of this chat is sure to drive your opponent mad whilst motivating you, making victory all the more likely. 
This chant is great for helping you grab a victory from the jaws of defeat.
9. Real Madrid 
Real Madrid has some of the most demanding fans in world football.
Using the Real Madrid badge will give you the chant that the Santiago Bernabeu is famous for, the Todo el Estadio chant. This chant is more of an anthem for the team and is all about the entire stadium coming together. 
This chant is quite long meaning it will inspire you for longer. 
This chant builds up from one fan to everyone which creates a great atmospheric sound. 
Having the Real Madrid anthem gives you a sense of prestige that other badges and chants don't have.
8. Porto
These Portuguese fans are some of the best in the world.
The Porto badge means that the fans will chant Porto, Porto, Porto for most of the game. This badge and chant combination was one of the most popular in past FIFA games and FIFA 20 has been no different. With the fire and fury that Porto fans are famous for being an attractive addition to any FIFA 20 team.
Porto fans are well known amongst the FIFA community for being the loudest fans on the game. 
This chant has been known to last the entire FIFA match, meaning you will always feel pumped up. 
These fans and this chant are famous in past FIFAs so opponents will know you are a skilled FIFA veteran if you use Porto's badge on FIFA 20. 
7. Tottenham Hotspur
You will march onto victory with this chant and badge combo.
Using the Tottenham Hotspur badge will give you the When the Spurs Go Marching In chant. Similar styles of this chant can be found in FIFA 20 with many English teams such as Southampton, but with the switching out of Spurs for the other team's nickname. 
This staple of English football is used by countless clubs so you know it works well. 
This chant has seen Spurs come back from defeat to grab victory multiple times and it could do the same for you. 
This chant works well as a footballing battle cry that rallies your players for the war they are in. 
6. Iceland
The Thunderclap will stun any opponent.
The Thunderclap is perhaps the most famous thing about Icelandic football and it can be all yours on FIFA 20 if you choose this nation's badge. The thunderclap is a thunderous smash that intimidates opponents and boosts your own team's morale.
This chant is perfect for rousing a heroic underdog performance, meaning you will win games you didn't expect to because of it. 
This chant can happen at any time during the match, including before and after. 
The nature of this chant being loud and sudden can shock your opponent into making a mistake.
5. Manchester City 
Manchester City fans are growing their reputation in the football world.
Manchester City may get laughed at for a lack of fans in their stadiums in real life but you won't have that problem on FIFA 20 if you choose their badge. The fans will fill your stadium with famous chants like Stand up if you love City and a special chant for Sergio Aguero. 
This chant grows from one fan to every fan meaning everyone is on their feet roaring you on to victory. 
Manchester City fans are gradually improving in terms of noise and status so you know you can count on them in FIFA 20. 
These fans are used to the best and this chant will surely inspire you to trophies on FIFA 20.
4. Manchester United
Manchester United have a whole host of epic chants on FIFA 20.
Manchester United had to have a place on this list for their collection of iconic chants that you can now hear on FIFA 20 such as the 20 Times chant and the We Love United We Do chant that often fills Old Trafford on a matchday. 
Manchester United have so many chants on FIFA 20 you won't lose your mind listening to the same thing every game.
Manchester United fans are famous for turning the tide of a game with one of their signature chants. 
The Manchester United badge is one of the coolest in the game, meaning you don't have to compromise on badge style for a cool chant like you do some teams on FIFA 20.
3. West Ham 
You'll be blowing bubbles with this chant on FIFA 20.
I'm Forever Blowing Bubbles chant is forever linked to West Ham and EA have cemented that connection by putting the famous chant in FIFA 20. This anthem is a wonderous calming experience before kick-off as well as a rousing battle cry during the game that is sure to help you win on FIFA 20. 
This chant is unique to West Ham.
Combining this badge and chant combo with the London Stadium makes for a magical experience. 
This chant is one of the most famous in world football, and you will see why if you use it on FIFA 20.
2. LA Galaxy 
LA Galaxy represents the MLS with pride on this list.
When using the LA Galaxy badge you get a special unique chant that involves one half of the ground chanting LA before the other chants Galaxy. This effect is surreal in-game and is surely one of the most exhilarating chants on FIFA 20. 
This chant involves the whole stadium, meaning it is extra loud.
LA Galaxy fans are famous for being some of the best in the MLS and with this chant you can see why. 
This is another chant that is likely to shock your opponent because of its loud and thunderous nature. 
1. Liverpool
You'll Never Walk Alone is arguably the greatest football chant of all time.
Unfortunately, Liverpool's one famous chant, Allez Allez Allez, is not on FIFA 20 but their all-time legendary anthem You'll Never Walk Alone does make an appearance. Choosing Liverpool's badge will give you this almighty chant that has inspired hundreds of comebacks and victories and it really is spellbinding to hear it on FIFA 20. 
This chant happens before the game meaning you are always pumped for kick-off. 
This anthem is used by multiple teams so you know it is effective. 
You'll Never Walk Alone is perhaps the most famous chant in world football, and having your fans sing it on FIFA 20 is a surreal experience. 
Also be sure to check out these articles: 
Image Gallery