[Top 15] FIFA 20 Best Young Defenders Who Are Amazing
Updated: 09 Feb 2020 2:41 pm
Only The Best Defenders Will Do For You
These defenders will help you keep clean sheets in every game.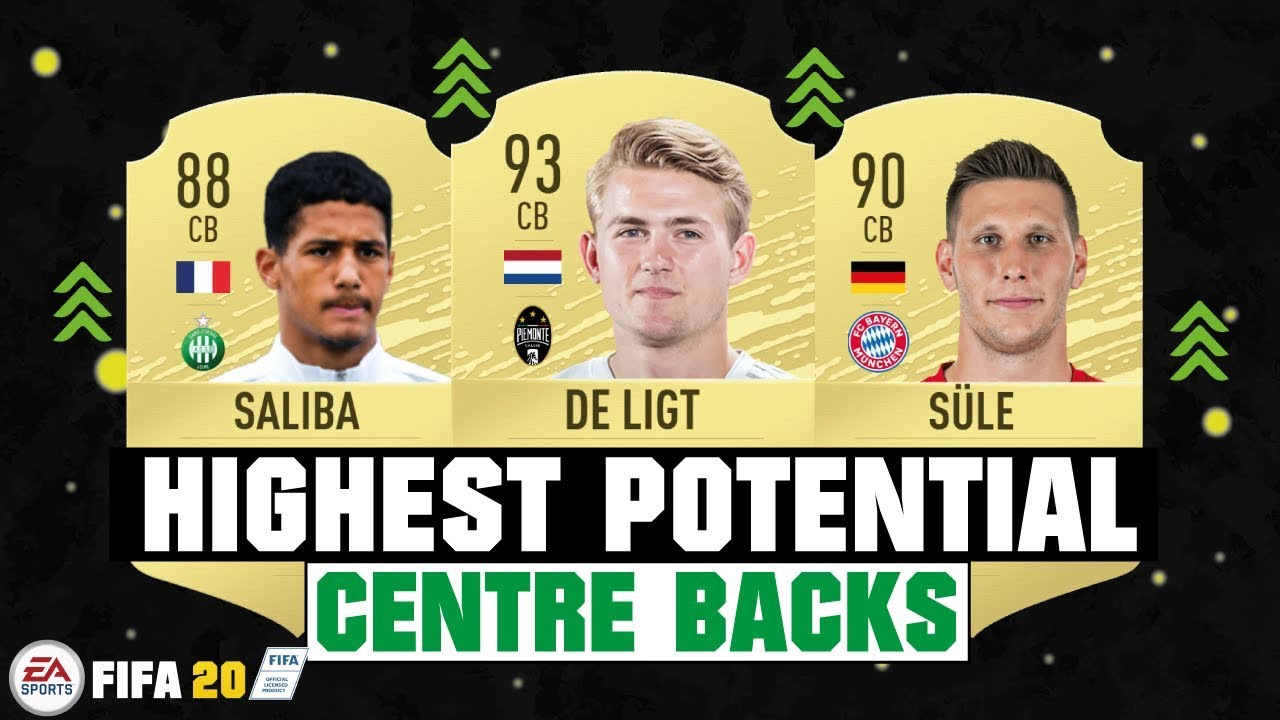 The harsh truth of football means that sometimes even teams that score 3 goals or more can lose or draw the game.
That is why every team needs to limit the number of goals they concede and to do that they need a good defence.
This is the same for your FIFA 20 team and this is why this article will highlight 15 young defenders who would be great for you. 
15. Raphael Varane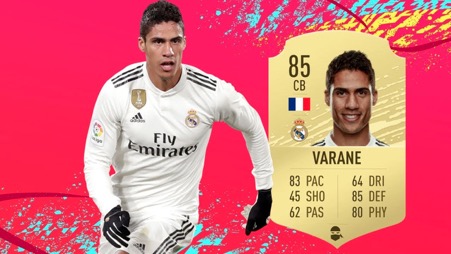 One of the best defenders in the world. Varane is a FIFA 20 superstar.
Raphael Varane is already one of the best defenders in world football. He proves this every week on the field for Real Madrid and he could do the same for your FIFA 20 team. 
A potential rating of 90 shows that Varane could go from a great defender to a legendary one. 
83 pace makes Varane one of the fastest defenders in the game. 
Varane stands at an impressive 6 foot 3 inches tall, meaning the ball is unlikely to get past him in the air. 
Raphael Varane full details - https://sofifa.com/player/201535/raphael-varane/?hl=en-US
14. Alex Grimaldo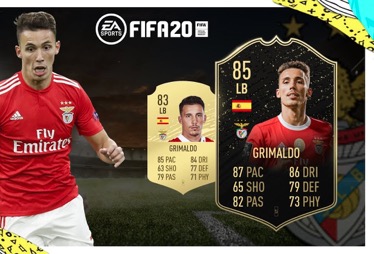 A solid Spanish fullback option.
Alex Grimaldo may be untested in Europe's top 5 leagues, but his consistent performances for Benfica in Liga Nos have shown him to be one of the most talented left-backs in world football. This means Grimaldo is one of the most talented left-backs on FIFA 20, so he is a must for your team. 
A potential rating of 87 is very high for a left-back.
81 free-kick accuracy means he is an attacking threat from set-pieces.
81 short passing means he will link up well with midfielders and wingers.
Alex Grimaldo full details - https://sofifa.com/player/210035 
13. Ozan Kabak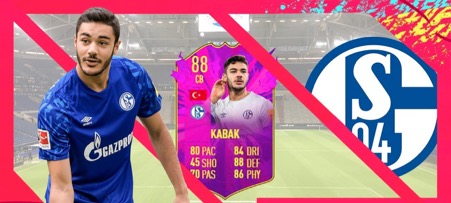 A young defenisve general.
Ozan Kabak may not look like much to some FIFA fans at first glance. However other fans will see the massive potential of this 19-year-old Turkish delight. 
A potential rating of 86+ shows that there are no limits to how good Kabak can get. 
84 jumping is an already impressive rating that will be monstrous if Kabak continues improving.
Being in the Bundesliga means Kabak can link to other top defenders, like Mats Hummels and Jerome Boateng. 
Ozan Kabak full details - https://sofifa.com/player/239890 
12. Joshua Kimmich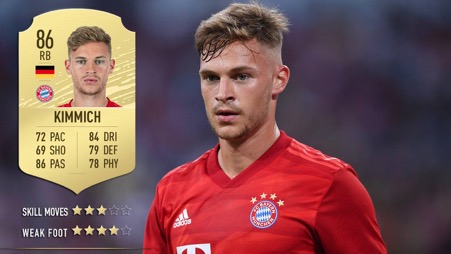 Bayern Munich don't conceed many goals, and neither will you with this star.
Joshua Kimmich may occasionally operate in midfield for German giants Bayern Munich but it is in defence where Kimmich truly excels. His versatility will be of great benefit to players on FIFA 20. 
A potential of 90 shows Kimmich can become world-class.
85 long passing means Kimmich can provide assists from deep. 
4* weak foot is very good for a defender.
Joshua Kimmich full details - https://sofifa.com/player/212622 
11. Aymeric Laporte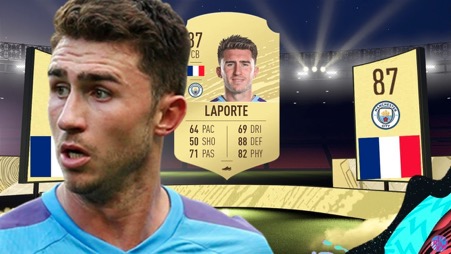 Manchester City's main man is a FIFA 20 must.
To say Manchester City's defence struggles without 25-year-old Aymeric Laporte would be the understatement of the football world. They have looked like a gang of rotten eggs at the back without him and so could you on FIFA 20.
Being French means Laporte can link to other world-class players, like Paul Pogba and Samuel Umtiti. 
88 defence shows why he is so important to Manchester City, and why he would be important to you on FIFA 20. 
Having medium attacking work-rates means Laporte can help out with your attack if you need an extra player pushing up. 
Aymeric Laporte full details - https://sofifa.com/player/212218 
10.Manuel Akanji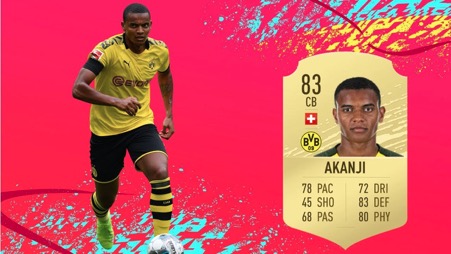 Swiss superstar Manuel Akanji won't let you down.
Manuel Akanji is only 23 years old and he has already cemented himself as a key player for one of Germany's top teams in Borussia Dortmund. He would certainly be an asset to your FIFA 20 club. 
A potential rating of 86 shows that Akanji will only improve. 
84 sprint speed means Akanji should have no issues catching up with opposition attackers. 
An 81 interception rating means Akanji stops the opposition attackers before they reach the goal by cutting out passes.
Manuel Akanji full details https://sofifa.com/player/229237 
9. Jeremiah St. Juste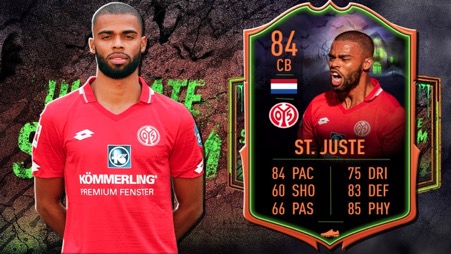 St. Juste will do your defence justice. 
Similarly to Ozan Kabak, Jeremiah St. Juste may not initially look anything special to FIFA fans. However, this article is all about finding you the best young defenders for FIFA 20 and St. Juste definitely qualifies as that and here is why. 
An ability to play right-back or centre back can be useful if you find yourself in an injury crisis. 
Having 3* skill moves means you can use relatively complex skill moves for a defender that could catch your opponent out. 
74 dribbling also increases the attacking threat St. Juste possesses. 
Jeremiah St. Juste full details - https://sofifa.com/player/226853 
8. Ibrahima Konate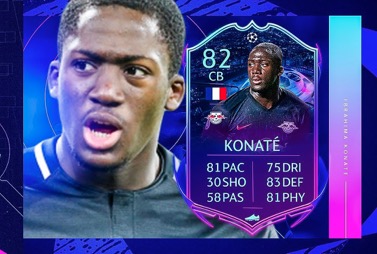 Konate will put his body on the line for you.
Ibrahima Konate is not a player on everyone's lips when they first think of the top centre backs in world football in real life or on FIFA 20. However, he should be and here is why. 
A potential overall of 88 shows that Konate could become one of the best defenders in the game. 
Being 6 foot 4 makes Konate a giant in the heart of your defence. 
Having 83 strength means Konate can deal with stronger opposition strikers with ease. 
Ibrahima Konate full details - https://sofifa.com/player/237678 
7.Trent Alexander Arnold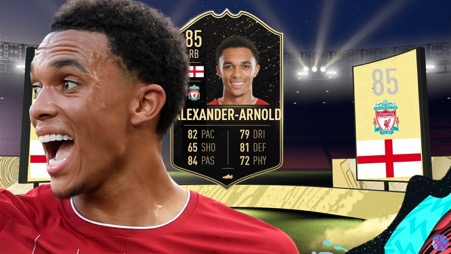 TAA is the best right back in the world, in real life and on FIFA 20.
Trent Alexander Arnold has gone from a young prospect in Liverpool's academy to perhaps the greatest right back in world football in the span of 2 years. He has played a key role in Liverpool's Premier League dominance this season and their Champions League triumph last campaign. Trent Alexander Arnold is a must in FIFA 20. 
At just 21 years old TAA has a lot of room to grow and his potential rating of 90 highlights this. 
Having a high attacking work-rate means TAA will race up and down the rings. And get you as many assists in FIFA 20 as he does Liverpool in real life. 
93 crossing makes him one of the best deliverers of the ball in FIFA 20.
Trent Alexander Arnold full details - https://sofifa.com/player/231281
6. Ferland Mendy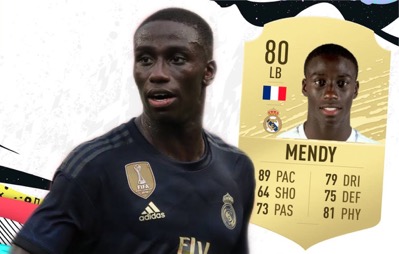 Some of the most experienced left-backs of all time at their peak would have struggled to take the place of Marcelo at Real Madrid. Yet Ferland Mendy has done that and he has done it at just 24 years of age. Surely if he can do it for Real Madrid he can do it for you on FIFA 20. 
89 pace makes Mendy an absolute rocket of a left-back. 
88 stamina means Mendy will never tire and leave gaps at the back. 
81 aggression shows Mendy is always up for a fight. 
Ferland Mendy full details - https://sofifa.com/player/228618 
5. Joe Gomez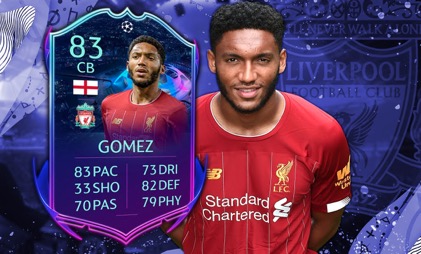 Gomez even wins fights with his own teamates, so you know he is up for the battle.
Virgil Van Dijk takes many of the plaudits for Liverpool's impressive defensive record. However, it should be noted that whenever he is fit Joe Gomez is always chosen to be his partner. This is ahead of experienced internationals such as Joel Matip. He will be a great choice for you on FIFA 20, just like he is for Jurgen Klopp in real life. 
At just 22 Joe Gomez still has room to grow and his 89 potential rating proves this. 
An ability to also slot in at right-back is a massive bonus. 
An 81 reaction rating means that Gomez should always get to the ball before an attacker.
Joe Gomez full details - https://sofifa.com/player/225100/joe-gomez/200023
4. Eder Militao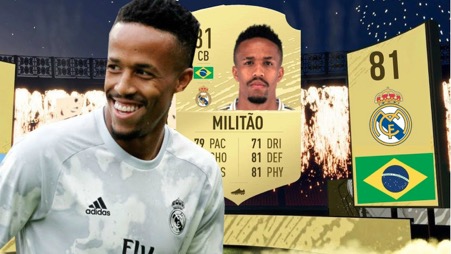 Only Brazil's best will do for you.
Eder Militao may not be the first name on the team sheet for Real Madrid, and at just 21-years-old that is nothing to worry about. However, he should be one of the first names in your FIFA 20 defense. 
A potential rating of 88 shows Miliato could become the best centre back in the game. 
Being Brazilian means Miliato can link up to world-class defenders like Alex Sandro and Thiago Silva.
Miliato is one of the quickest centre backs in the world, with his 79 pace rating reflecting this. And as we all know pace is king on FIFA 20. 
Eder Militao full details - https://sofifa.com/player/240130
3. Alessio Romagnoli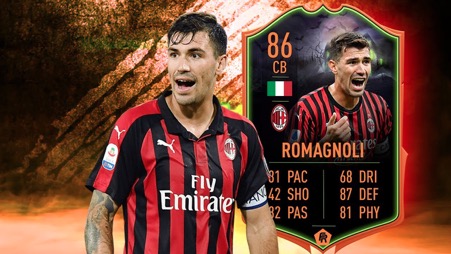 This Italian Stallion won't let anyone through.
Italy has a legendary history of central defenders, from retired legends like Paolo Maldini to current stars like Giorgio Chiellini. Alessio Romagnoli appears to be the next in line to lead the Italians to glory, and what could be better than him doing it for your FIFA 20 team as well. 
89 potential shows the 24-year-old can reach the heights of greats like Maldini. 
86 standing tackle means no one should get past Romagnoli. 
82 sliding tackle means that even if they do get past him, Romagnoli can still make the save with an excellent sliding challenge. 
Alessio Romagnoli full details - https://sofifa.com/player/210413
2. Lucas Hernandez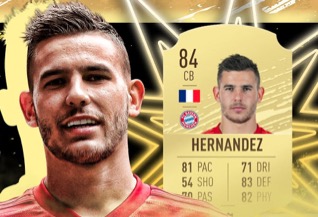 Noone can get behind Lucas Hernandez.
Lucas Hernandez has had his time in Bayern Munich's first 11 limited due to injury in his first season at his new club. But there is a reason Bayern paid a club and Bundesliga record fee of €80 million for him, and it's not just his pretty hair. He is definitely one to keep an eye on for your FIFA 20 side. 
A potential rating of 89 shows why the young Frenchman is so highly rated. 
Already being 84 rated is a massive boost because he can be an immediate strong addition to your side. 
79 ball control is very high for a central defender and it means he won't panic with the ball at his feet.
Lucas Hernandez full details - https://sofifa.com/player/220814 
1. Matthijs de Ligt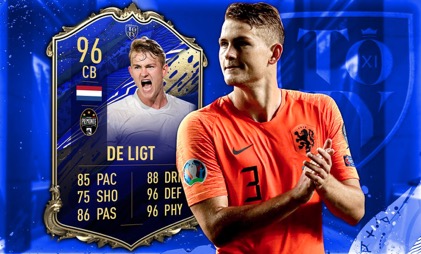 The best defender in the world is sure to keep clean sheets.
Along with fellow Dutchman Frankie De Jong, Matthijs De Ligt burst onto the football scene last season as a part of an Ajax side that stormed the Champions League. De Ligt is widely considered the next best centre back in world football, so he is a must for FIFA 20 clubs looking to reach the top.
A potential rating of 93 is the highest in the game for a defender.
85 heading accuracy combined with 84 jumping makes De Ligt a rock at the back when defending crosses.
Having 88 strength makes De Ligt one of the toughest players in FIFA 20. 
Matthijs De Ligt full details - https://sofifa.com/player/235243
Also be sure to check out these articles: 
Image Gallery