[Top 15] FIFA 20 Best American Players Who Are Amazing
Updated: 03 Mar 2020 7:59 pm
These amazing Americans will be sensational for you.
These Americans are the best of the best from the U.S.A.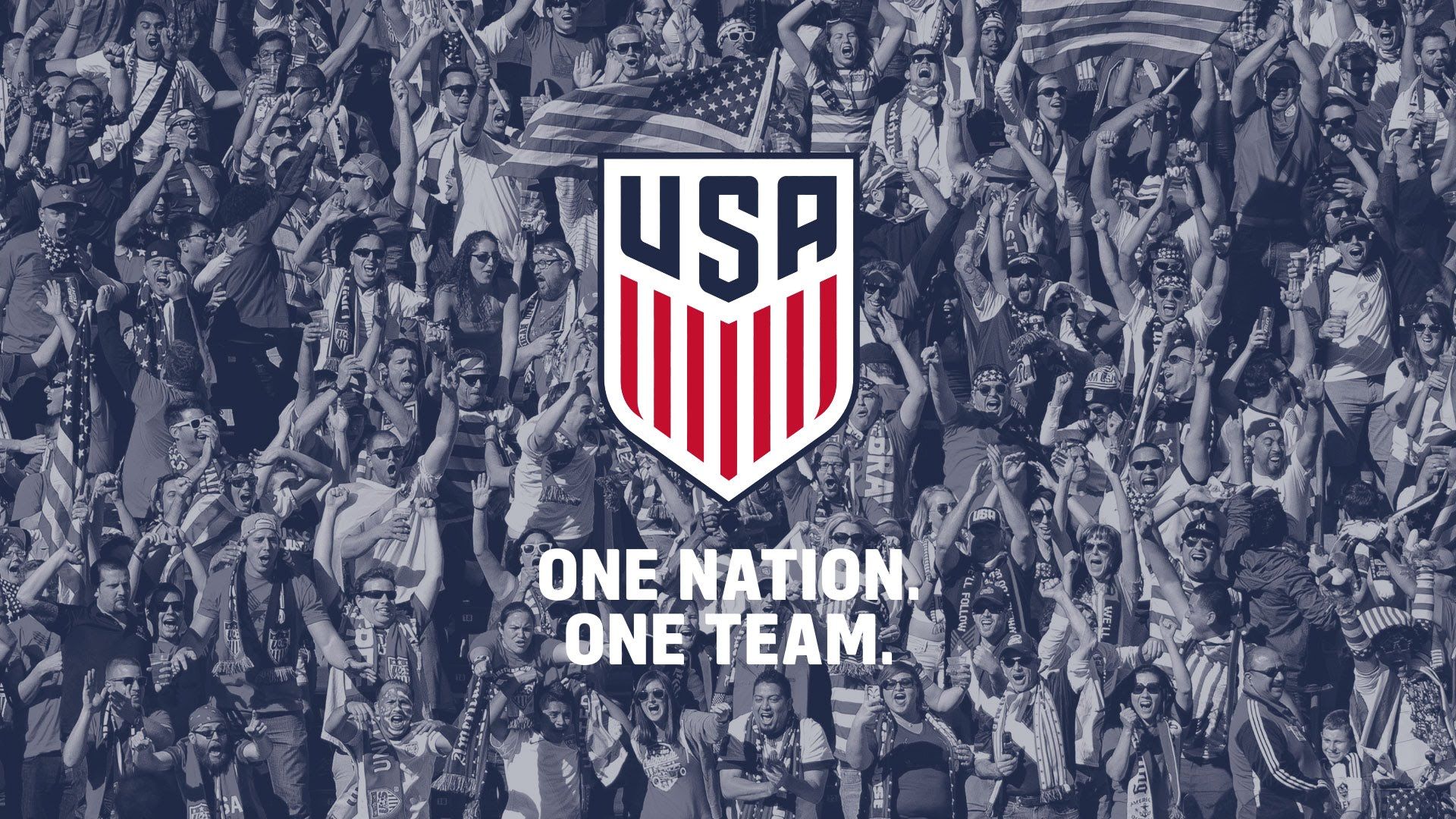 Can you lead an American footballing revolution on FIFA 20?
They may have failed to qualify for the last World Cup in 2018 but the USA has a whole host of great footballing talent that would make any FIFA 20 team better. This list collects all those players so you know which ones are the best American players that should be in your FIFA 20 side. 
15. Fabian Johnson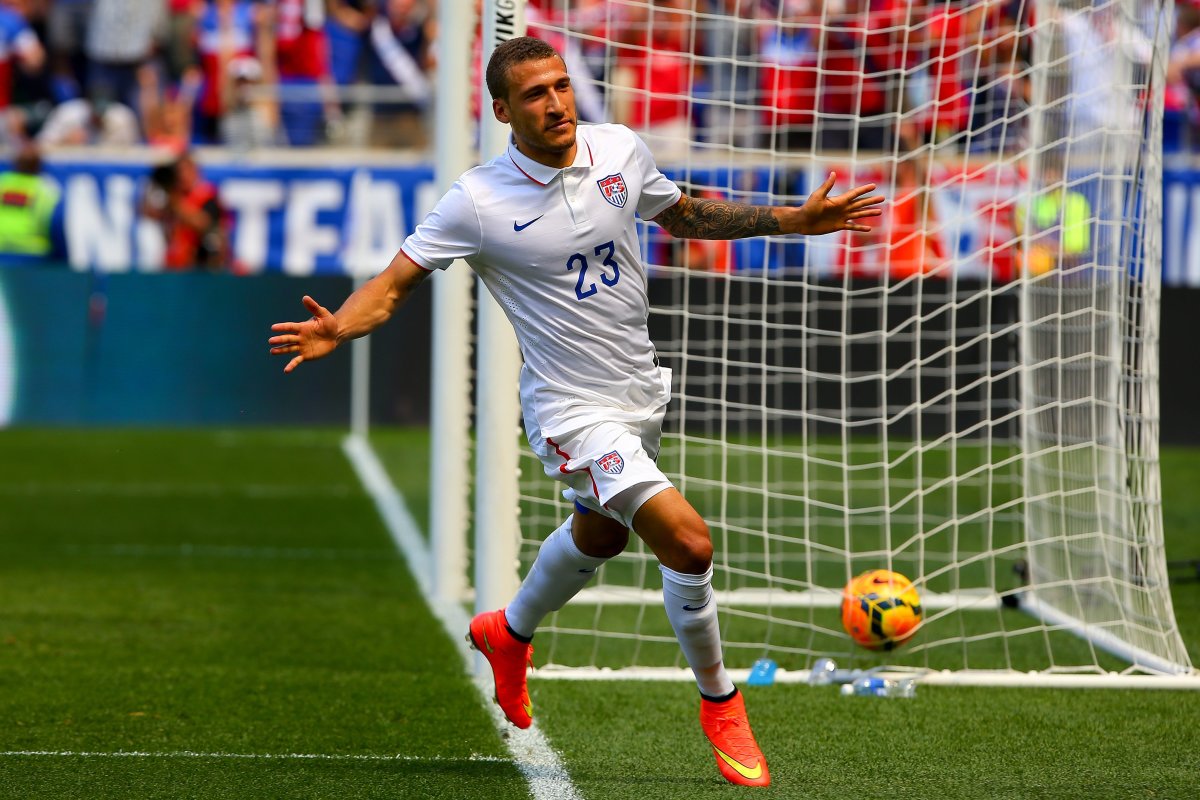 Johnson celebrating yet another goal for the American national side.
Being 31 years old makes Fabian Johnson the oldest player on this list, however, that doesn't mean you shouldn't sign him. In fact, it means quite the opposite, as it is very impressive for a player of that age to still be performing well in the Bundesliga. If he can still do a job for Borussia Mönchengladbach, then he definitely can do it for you on FIFA 20. 
Johnson's biggest strength is his ability to play well in multiple positions, such as LM, LB and RB.
4* weak foot means Johnson is nearly as good on his left foot as he is on his signature right. 
76 reactions means that Johnson should always be first to any loose balls. 
Fabian Johnson full details  - https://sofifa.com/player/177159/fabian-johnson/200027/ 
14. Cameron Carter-Vickers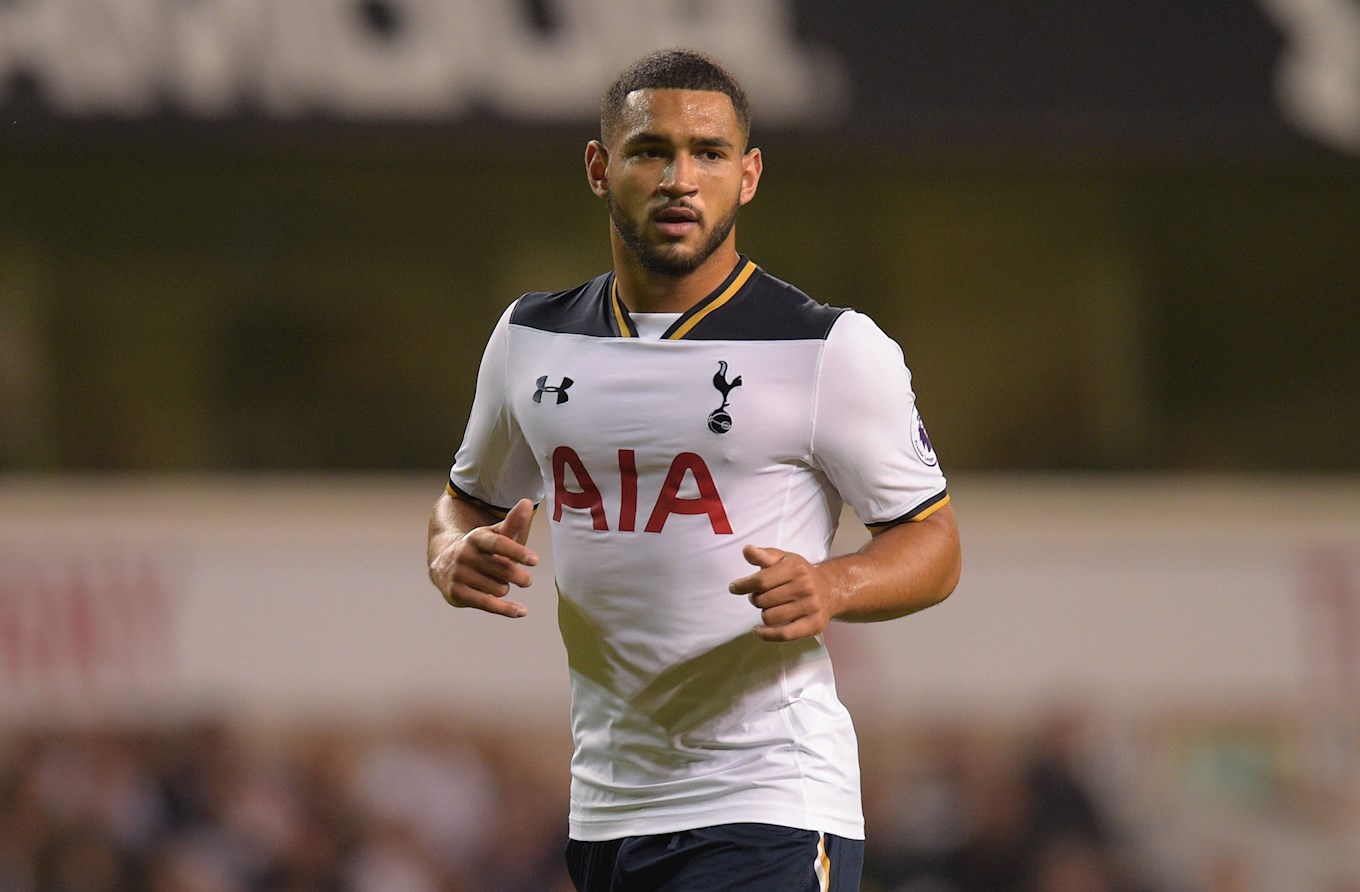 A Tottenham young star in the making, Carter-Vickers looks the real deal.
Cameron Carter-Vickers is one of the more well known American football stars despite being only 22-years-old. This young CB has been a steady backup for English giants Tottenham Hotspur and he is currently proving he deserves to be in their starting 11 by playing very well for his loan club, Luton Town.
Carter-Vickers can reach an impressive overall of 81 if you use him well.
73 short passing means you can use Carter-Vickers to play out from the back.
79 strength means opposition attackers won't be able to push by him. 
Cameron Carter-Vickers full details - https://sofifa.com/player/228174/cameron-carter-vickers/200027/
13. Antonee Robinson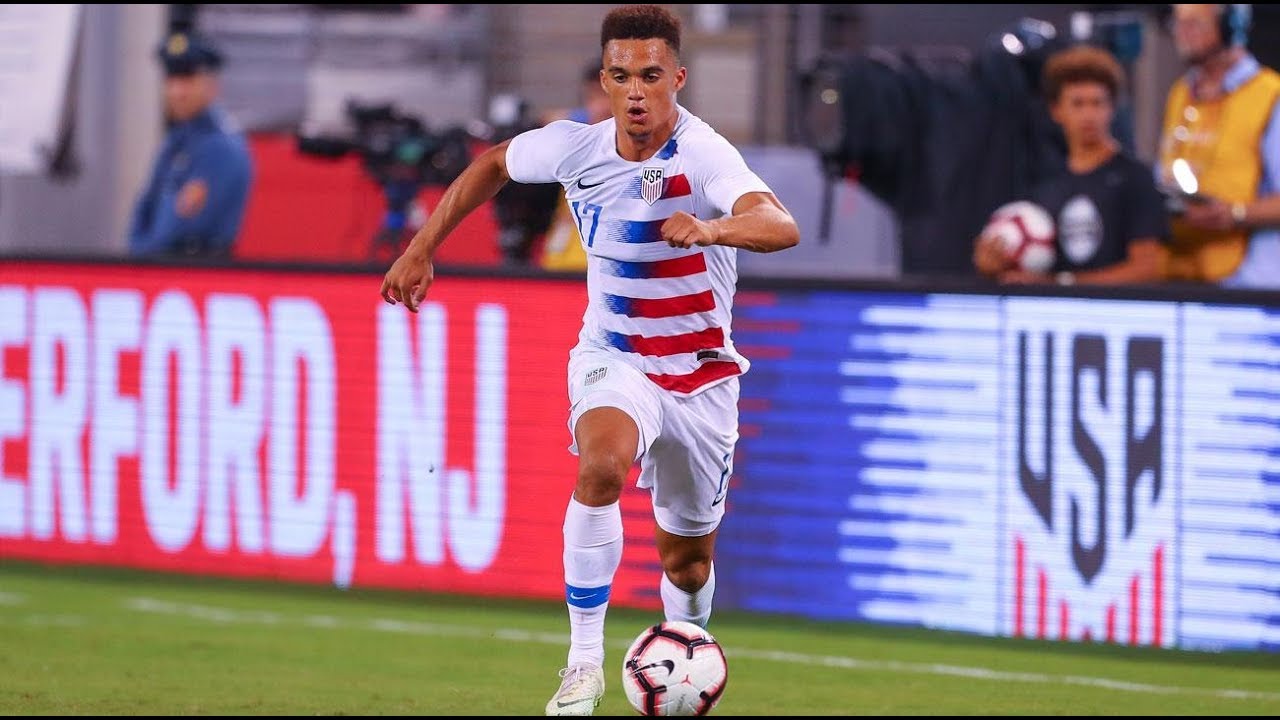 A move to a big club beckons for this young star. 
Many fans felt sorry for this young American star in the January transfer window as his move from Wigan Athletic to football giants A.C. Milan fell through on deadline day. However, he need not worry as his footballing talent is obvious to see, so it is only a matter of time till he gets his big move. 
Robinson is a talented young left-back, a position in which many world-class teams struggle to find great players, so snap him up whilst you still can. 
Robinson has a good potential overall rating of 81.
Having a 73 interception rating makes Robinson highly skilled in cutting out your opponent's passes.
Antonee Robinson full details - https://sofifa.com/player/229348/antonee-robinson/200027/
12. Zack Steffen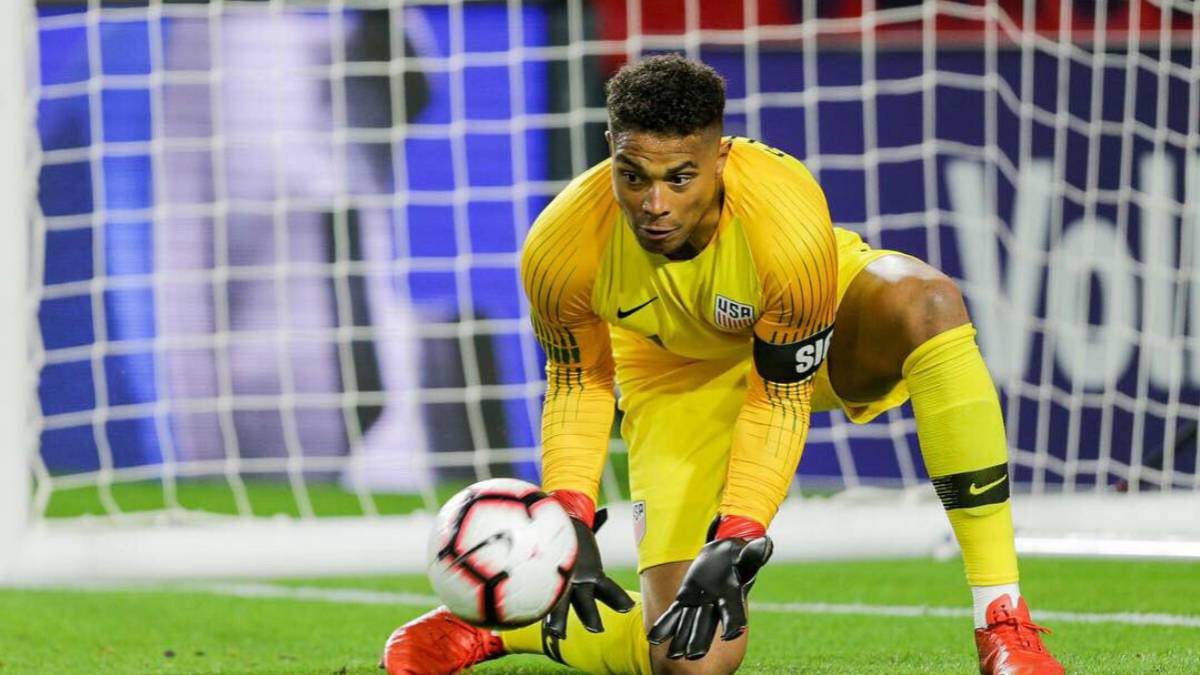 The new U.S.A number 1 looks like the real deal.
If you need an American goalkeeper then look no further. This 24-year-old star is the most promising goalkeeper prospect for the American national team and your FIFA 20 team must sign him. His performances in the Bundesliga will ensure that he is knocking on the door of his parent club, Manchester City, to get into the first team very soon. 
Steffen can grow to an 84 overall rating.
Steffen is already 77 rated, meaning he will be of instant benefit to your team.
Having 84 reflexes means that Steffen will be quick to dive in the direction of any shots coming towards him. 
Zack Steffen full details - https://sofifa.com/player/234777/zack-steffen/200027/
11. Keaton Parks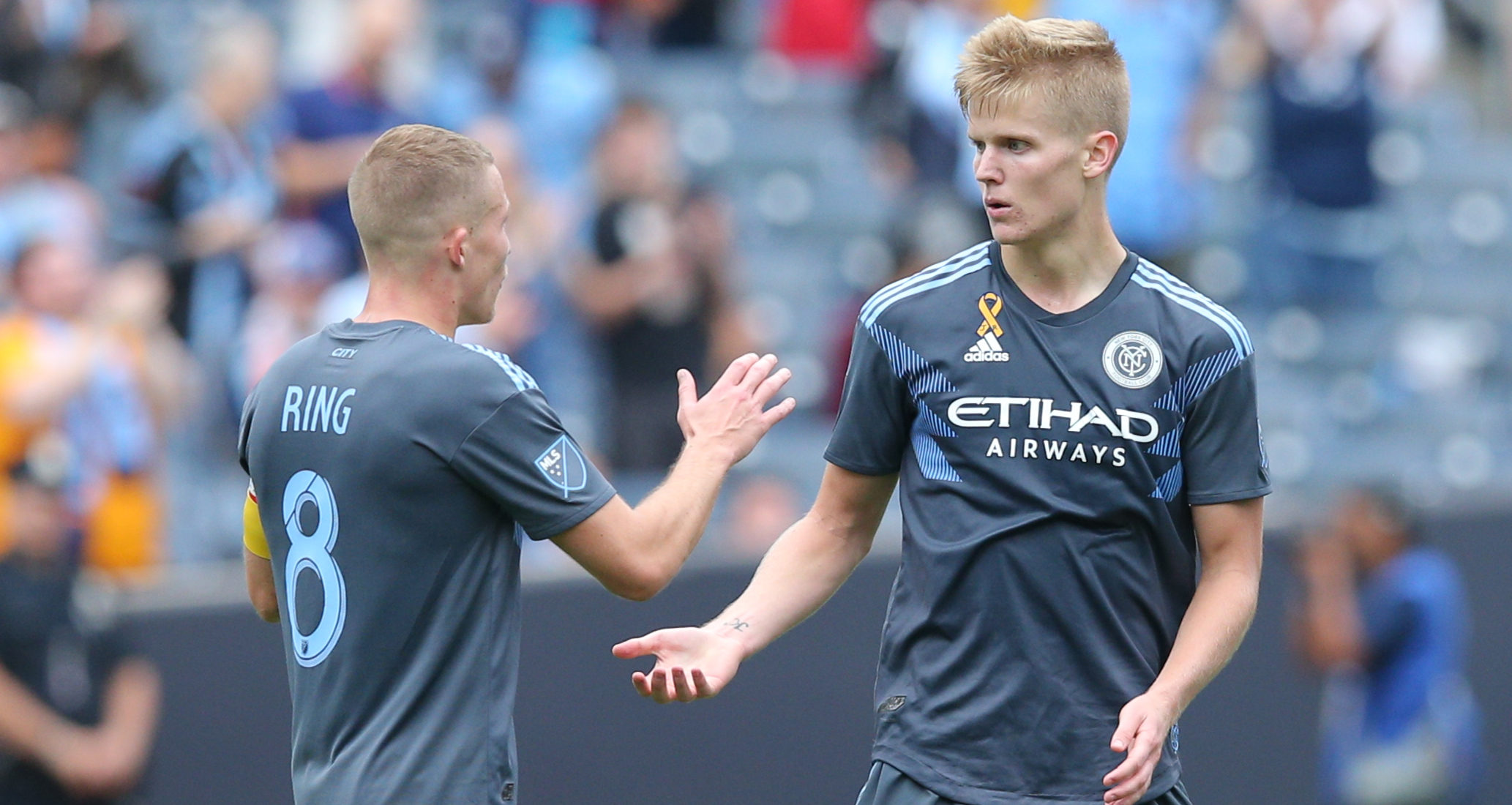 New New York signing Keaton Parks is a solid player.
Keaton Parks is easily New York City's biggest footballing prospect and as the MLS giants look to the future they can already see him lifting trophies for them for years to come. Parks should also offer you the same long term security on FIFA 20 and that's what makes him a must on the game.
Parks has a potential rating of 81. 
Standing 6 foot 3 inches tall makes Parks a giant of a CM.
73 ball control is very impressive for a 22-year-old, and remember he can only get better.
Keaton Parks full details - https://sofifa.com/player/241783/keaton-parks/200027/
10. Sergino Dest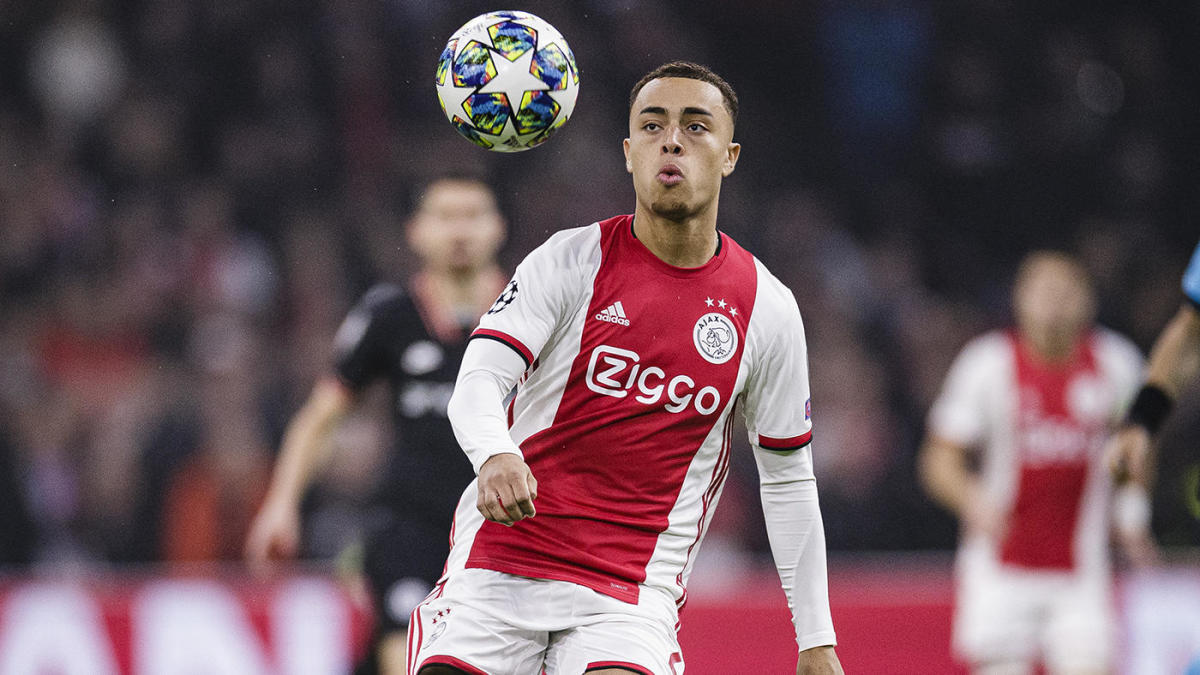 Any young product from Ajax is bound to be good, and Sergino Dest is no different. 
Fullbacks are not the biggest stars of the football world but every team needs one and your FIFA 20 team is no different. If you are looking for an American fullback you need not look any further than Ajax's young star Sergino Dest. 
Dest can grow into an 82 rated player.
4* weak foot is insane for an 18year-old.
4* skill moves also make him a big attacking threat.
Sergino Dest full details - https://sofifa.com/player/251804/sergino-dest/200027/ 
9. Josh Sargent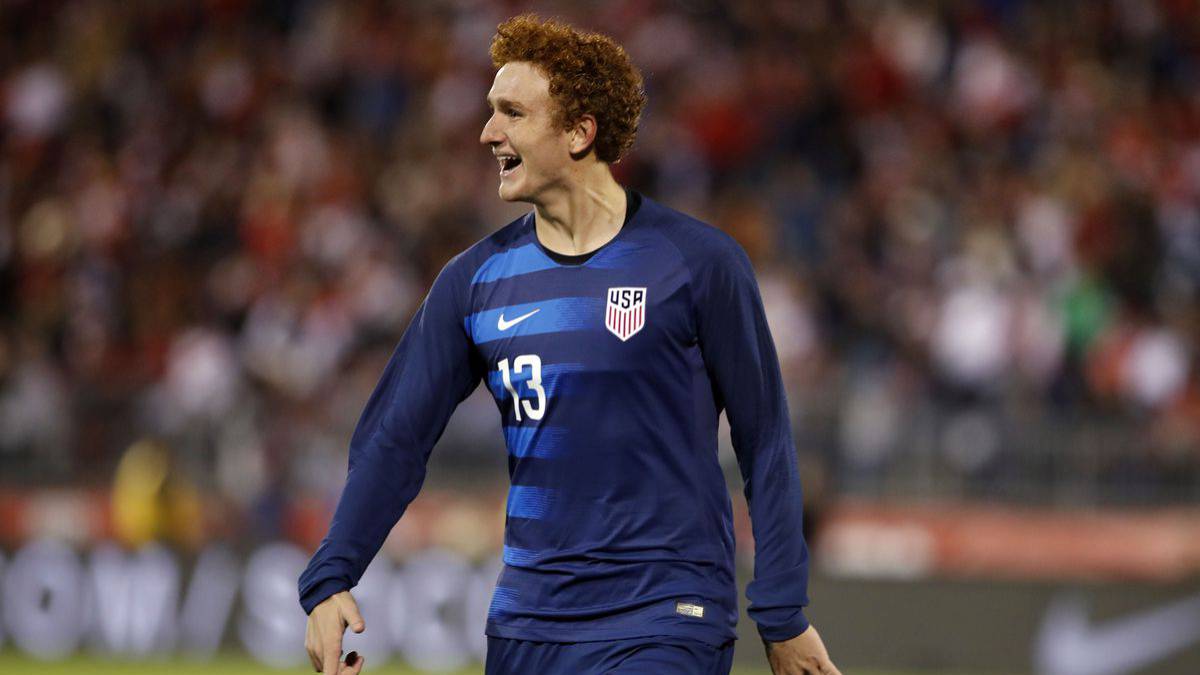 Josh Sargent will blast the goals in on FIFA 20. 
In real life, Josh Sargent's current team, Werder Bremen, are dangerously close to being relegated from the Bundesliga. However, you need not fear as Sargent is still on goalscoring form having netted 5 goals already for the U.S. national side in just 12 appearances. He is certain to get you goals on FIFA 20.
If he continues to improve, this 20-year-old starlet can reach an impressive overall of 83.
Standing at an impressive 6 foot 1 makes Sargant a big threat from crosses.
3* skill moves are very impressive for such a young player.
Josh Sargent full details - https://sofifa.com/player/242075/josh-sargent/200027/ 
8. Timothy Weah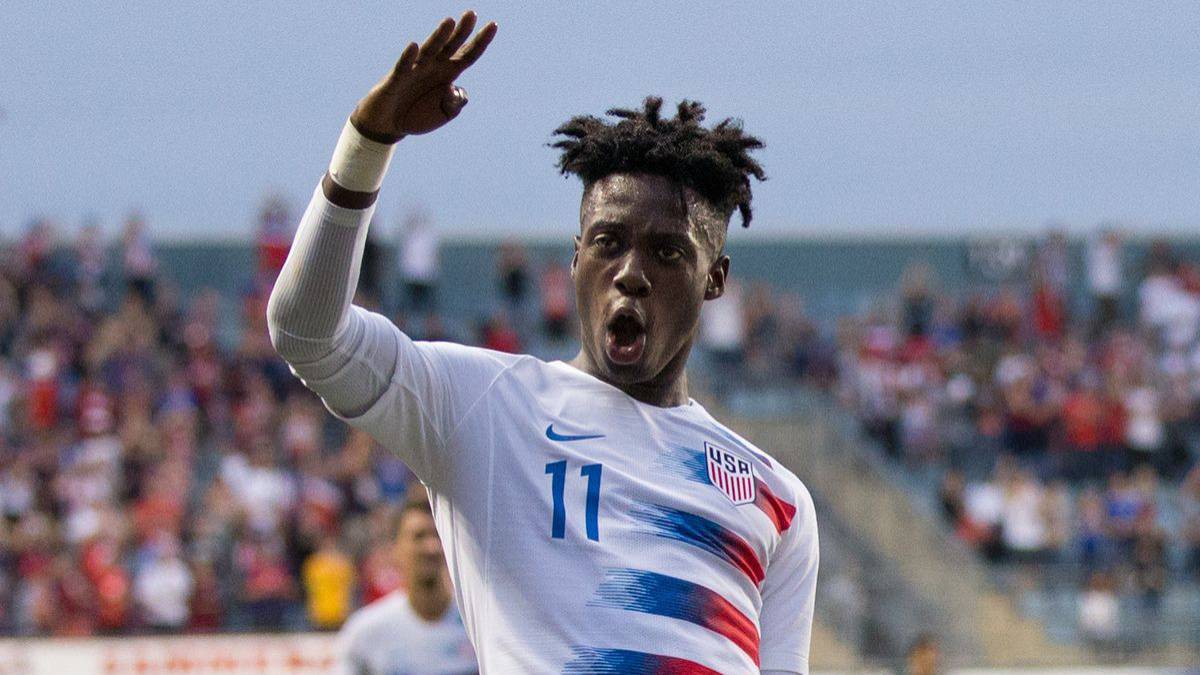 Can he come as good as his legendary father?
Being the son of a famous footballer is not easy, many second-generation footballers struggle to get near the height of their famous footballing ancestors. But Timothy Weah does not look like he will have that problem as he has already got goals for PSG, Celtic, Lille and the USA national side at just 20-years-old. 
Weah can reach an overall rating of 84 if he reaches his potential. 
Weah can play ST or on the left side of midfield, making him very handy to have in your team.
87 sprint speed is brilliant for a 20-year-old.
Timothy Weah full details - https://sofifa.com/player/241496/timothy-weah/200027/ 
7. Giovanni Reyna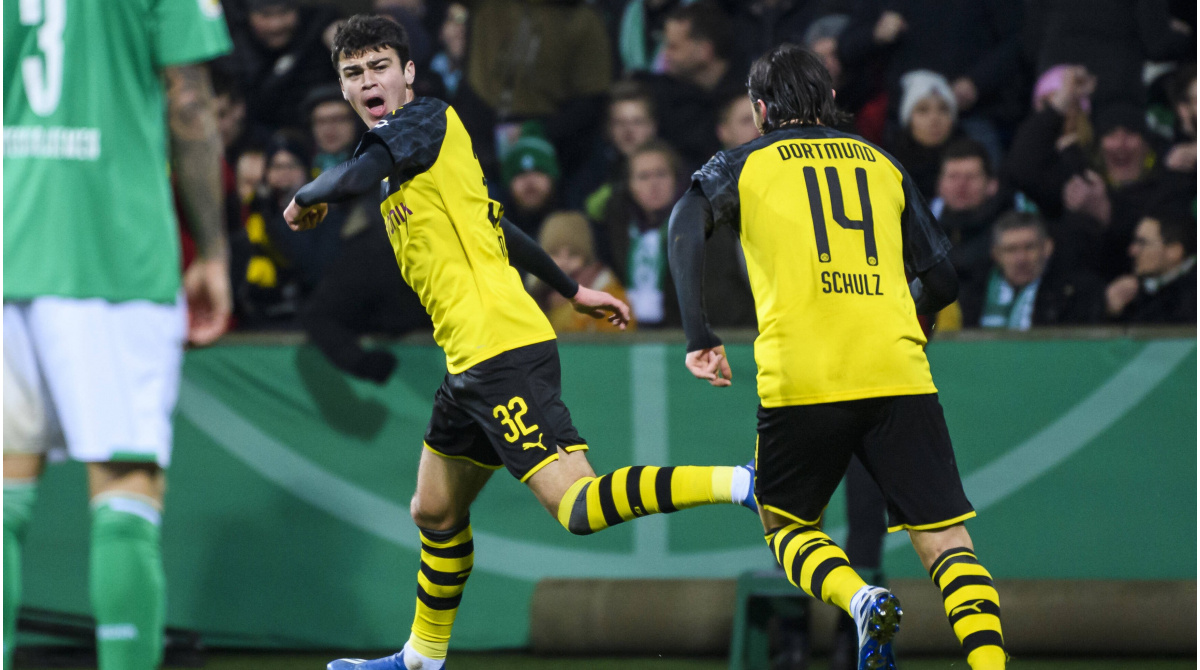 A Champions League star at just 16.
Just the other week, Giovanni Reyna got an assist in a Champions League knockout tie for Borussia Dortmund against French giants PSG. Not many 16 year olds can say that, i certainly couldn't, and that is why he is a must on FIFA 20. 
Reyna has an insane potential rating of 85. 
Reyna already has a great agility rating of 83.
85 balance means that Reyna will never fall over the ball. 
Giovanni Reyna full details - https://sofifa.com/player/245541/giovanni-reyna/200027/ 
6. John Brooks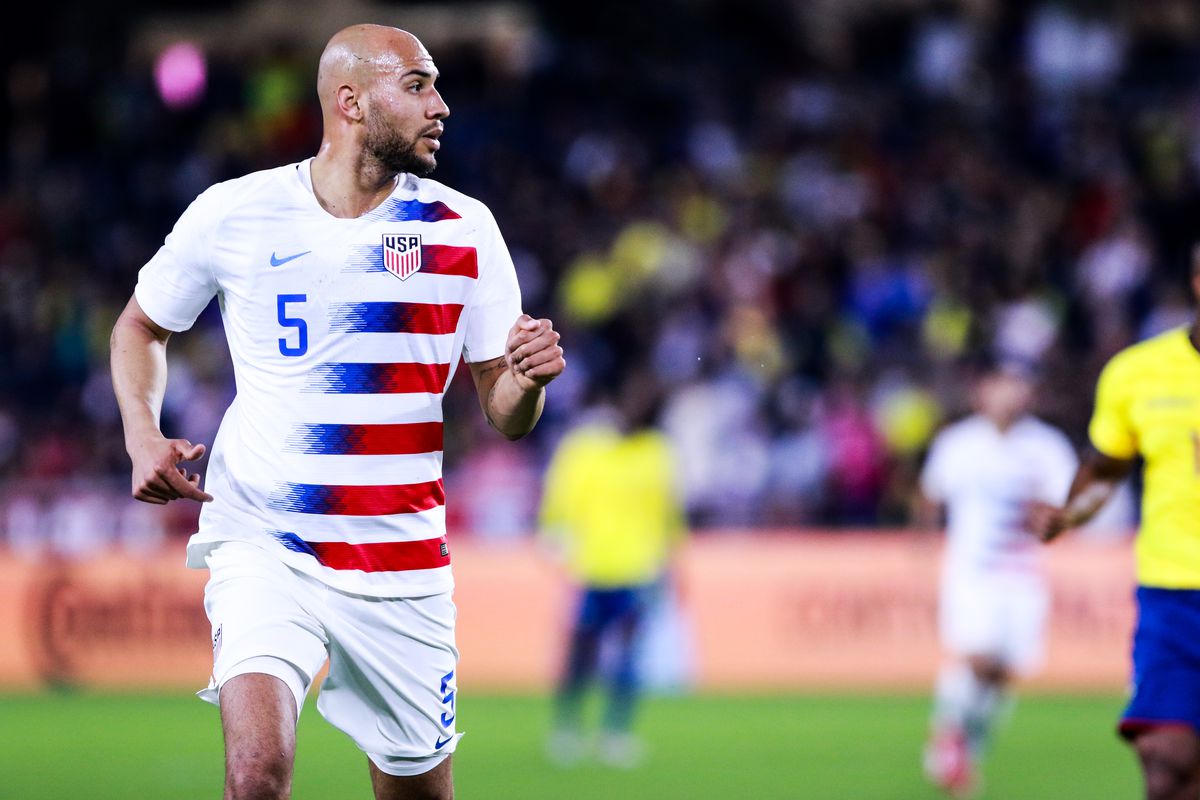 A bulldozer of a defender.
John Brooks may not be the most well-known name in football, but he has had a career at the top level most players can only dream of, playing for clubs like Wolfsburg and Hertha BSC. Until fellow American Christian Pulisic joined Chelsea, John Brooks held the record largest transfer fee for an American player. He is a must for anyone looking for an American player on FIFA 20.
At 6 foot 4 inches tall, John Brooks will be a monster in the heart of your backline. 
At just 26-years-old, Brooks can still improve, and his potential rating of 80+ shows this. 
81 composure means Brooks will not crumble under pressure with the ball at his feet. 
John Brooks full details - https://sofifa.com/player/204082/john-brooks/200027/
5. Ike Opara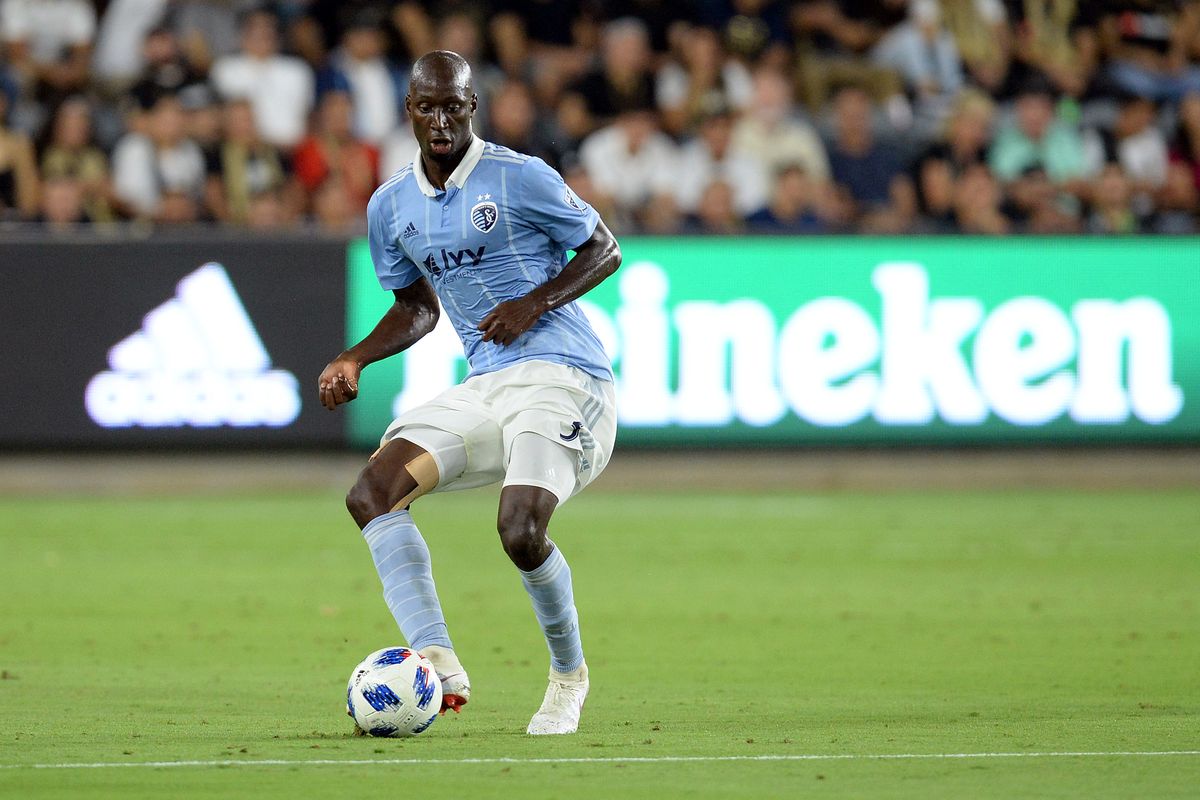 Old is gold in the case of Ike Opara.
Another defender, Ike Opara is something of a FIFA legend amongst the FIFA community. Despite often being low rated, compared to the likes of Harry Maguire and Sergio Ramos, Opara is still in many people's FIFA 20 teams and here is why. 
88 sprint speed makes him one of the quickest centre backs on FIFA 20, and as we all know pace is king on FIFA games. 
85 strength makes Opara a tough defender. 
Being 30-years-old means that Opara is unlikely to improve. But it also means he is an experienced player that could help the younger members of your squad. 
Ike Opara full details - https://sofifa.com/player/190558/ike-opara/200027/ 
4. DeAndre Yedlin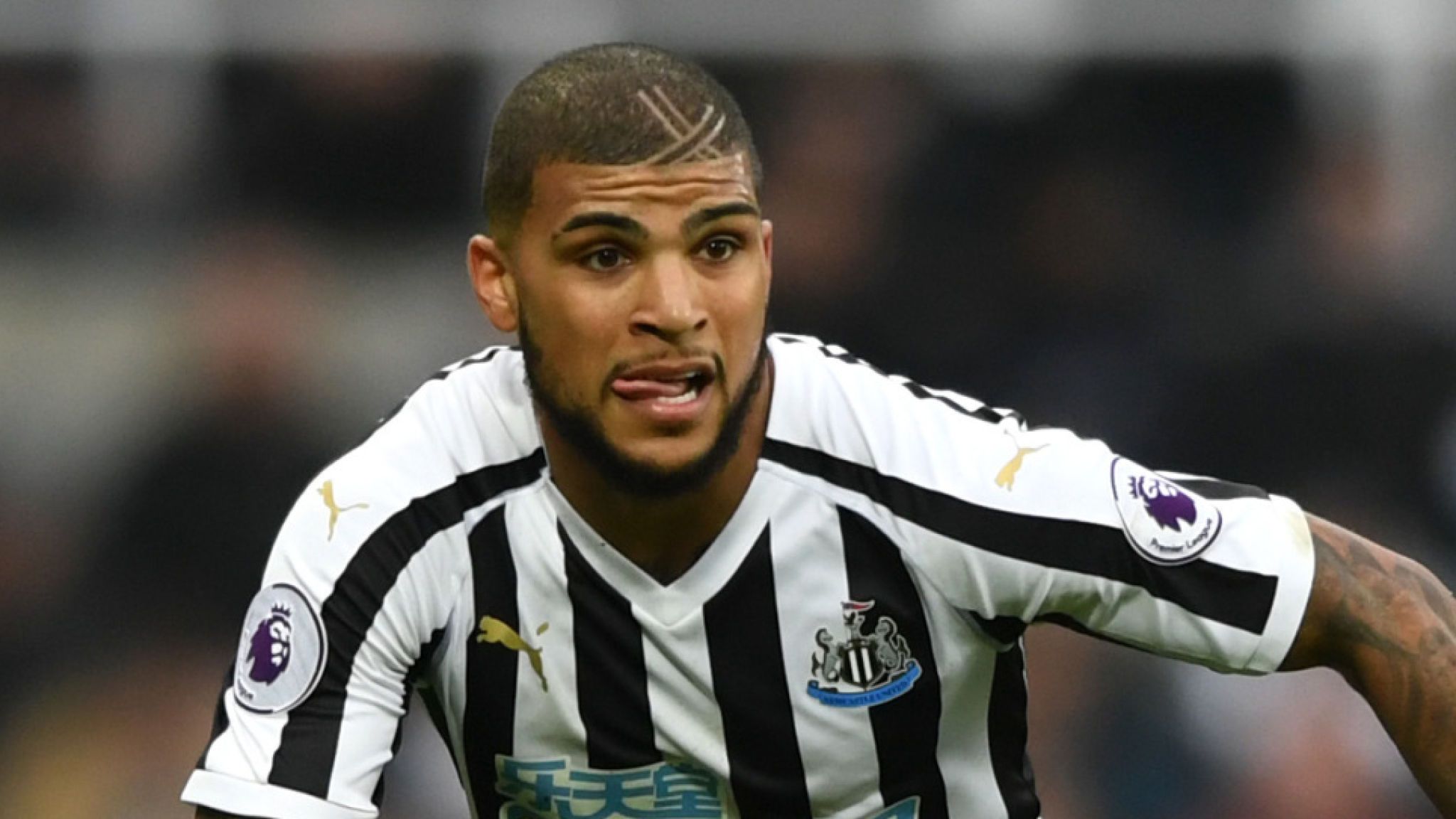 Yedlin feels the need for speed and he uses his pace to great effect.
DeAndre Yedlin may not have had the most stylish of footballing careers as he often finds himself battling relegation from the Premier League with teams like Newcastle and Sunderland. Yet he has maintained a steady Premier League presence and because of his speed he is always one of the best right-backs on FIFA games, and FIFA 20 is not different. 
At just 25-years-old Yedlin still has room to improve. 
92 acceleration and 92 sprint speed ratings underline Yedlin's biggest strength, his speed. 
74 standing tackle shows that Yedlin is not just a defender with pace, he can tackle well too. 
DeAndre Yedlin full details - https://sofifa.com/player/212722/deandre-yedlin/200027/ 
3. Tyler Adams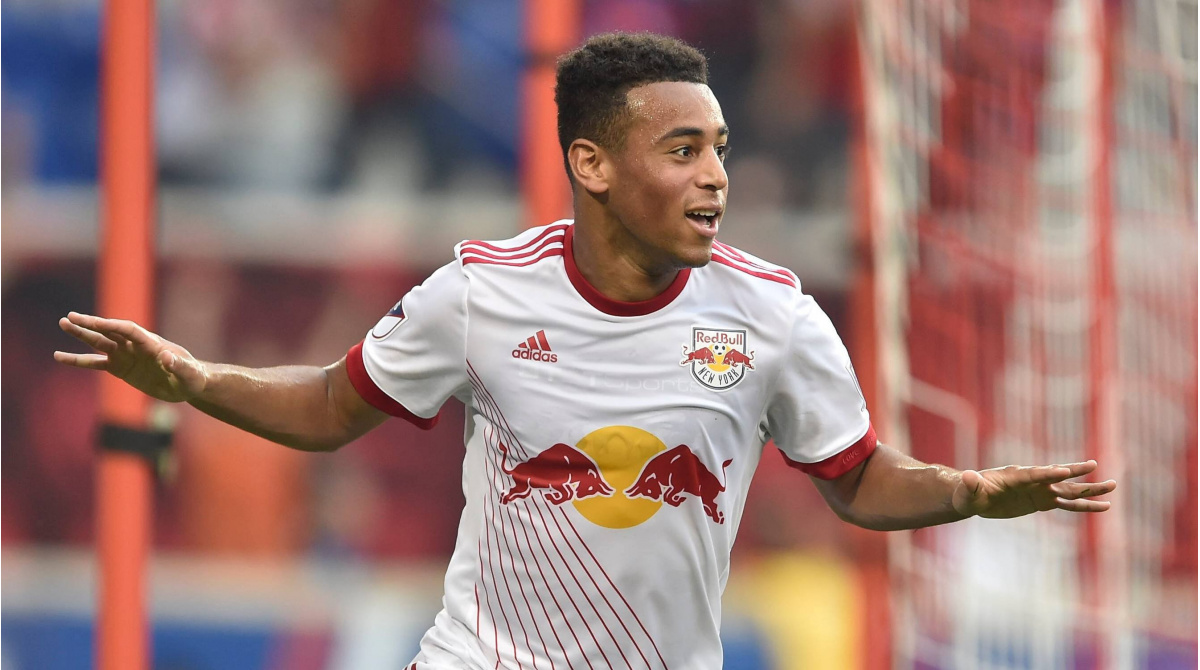 Mr. Versatile himself will be of great benefit to your FIFA 20 team.
Tyler Adams is living the footballer's life of dreams at the moment as he finds himself competing at the top of the Bundesliga at just 20 years of age. This versatile midfielder has been a hit at RB Leipzig and your FIFA 20 team will be no different. 
Adams is versatile enough to play multiple positions effectively, including RB and CDM.
He has a massive potential rating of 86. 
High attacking and high defensive workrates make sure that Adams will be everywhere you need him to be. 
Tyler Adams full details - https://sofifa.com/player/232999/tyler-adams/200027/
2. Christian Pulisic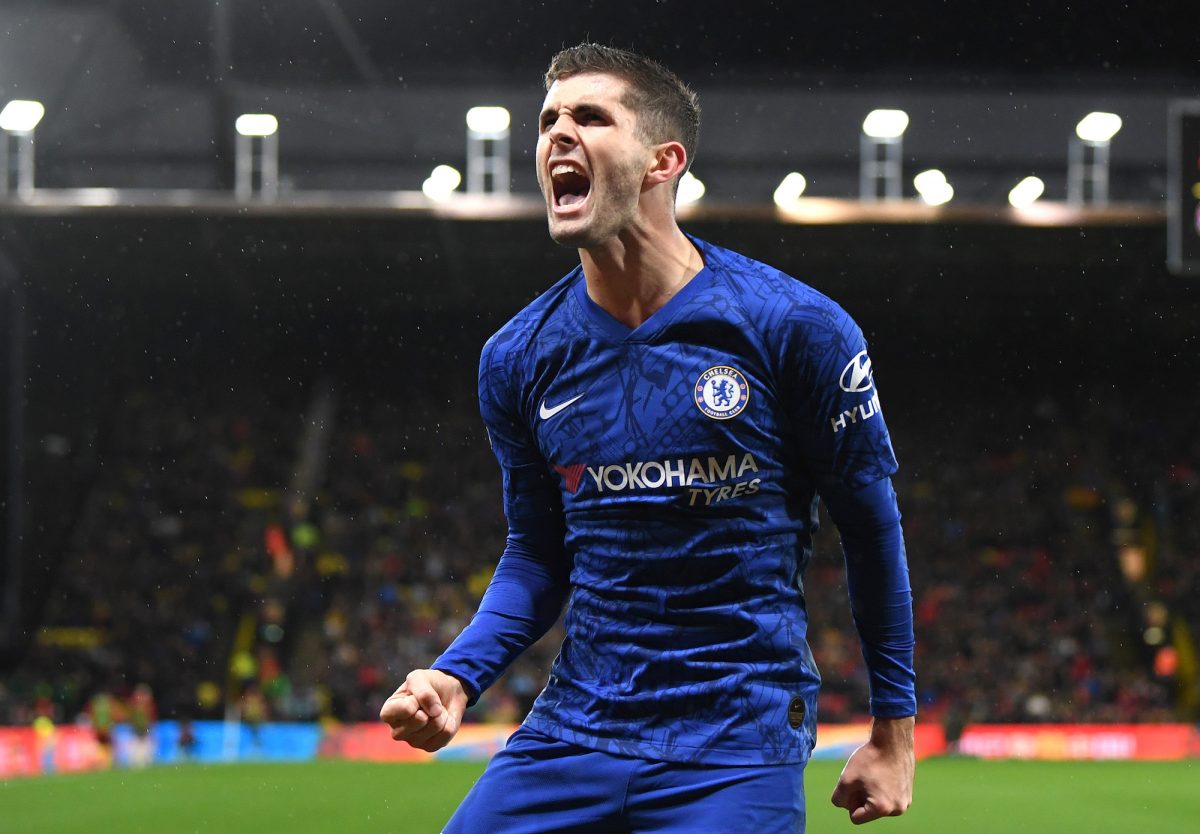 Mr U.S.A has officially arrived in the Premier League.
This Chelsea new boy is perhaps the most popular American football player in the world and when you watch him play it is no wonder why. He already has a hat trick for Chelsea, now just imagine him bagging goals for you on FIFA 20. 
90 pace makes Pulisic a speed demon.
83 dribbling shows that he can easily bypass opposition defenders. 
86 balance makes sure he will rarely fall over the ball. 
Christian Pulisic full details - https://sofifa.com/player/227796/christian-pulisic/200027/ 
1. Weston McKennie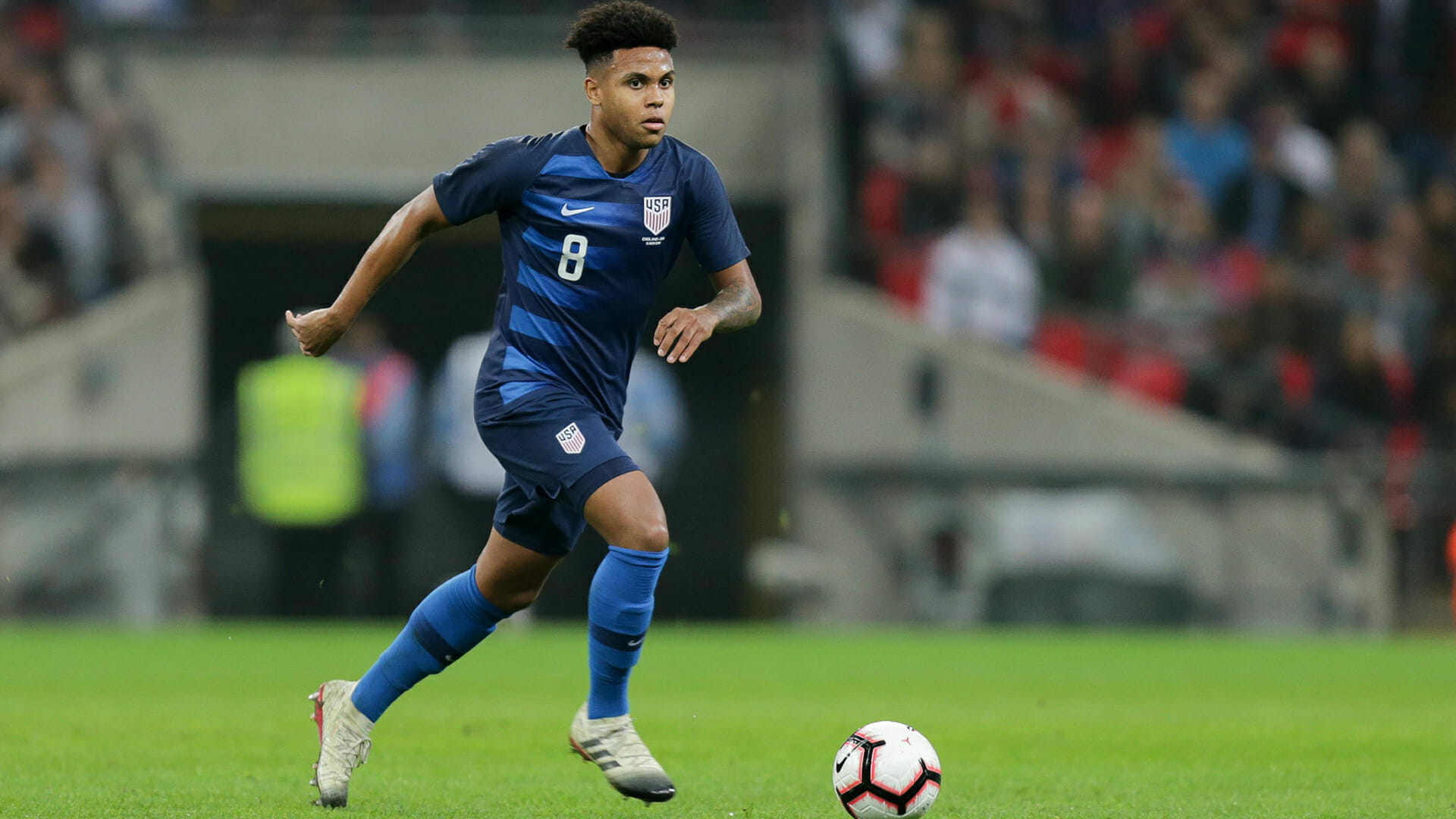 The ultimate shield for your backline. 
Schalke CDM Weston McKennie recently had a future stars special card released by EA on FIFA 20. This shows how highly rated this youngster is and the great things that lie ahead for him if he reaches his potential. He should be at the top of your list for American players on FIFA 20 and here is why. 
He has a massive potential rating of 86. 
92 jumping makes him already one of the best in the game in this area.
82 aggression means he will always be up for the battle. 
West McKennie full details - https://sofifa.com/player/238744/weston-mckennie/?hl=en-US 
Also be sure to check out these articles: 
Image Gallery