[Top 15] FIFA 20 Best Agility Players Who Are Amazing
Updated: 26 Mar 2020 4:08 pm
One stat to rule them all.
These players will glide through games.
The meta style in FIFA these days is pace. One of the first things most players do when they come across pacey cards is check out their agility stat. Agility is highly sought after this year, helping you beat that last man or get that shot away from the edge of the area.
Below are 15 players with super high agility, that are also amazing to use in-game. I've used their base Ultimate Team cards (with one cheaty exception immediately) to help broaden your possibilities. If you can't afford one of the rainbow's worth of special cards EA has churned out this year, their regular golds are a terrific option.
15. Fikayo Tomori (Future Stars), CB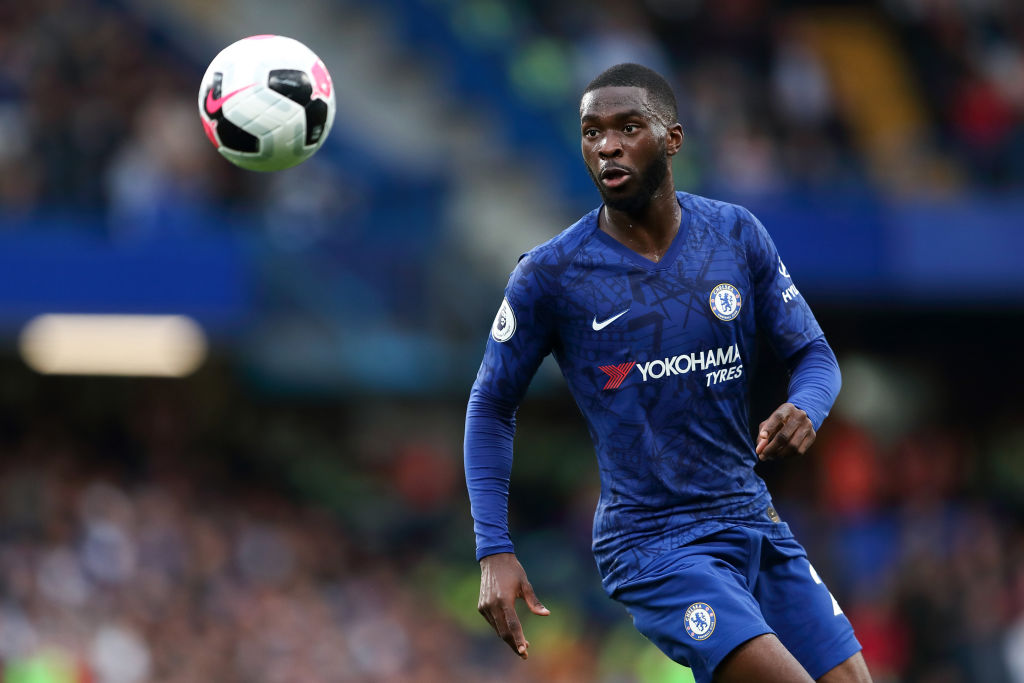 This young man has a bright future. After bouncing around England's lower leagues, Tomori has made 15 appearances in the league for Chelsea this season.
I've broken my own rules already, but only to get a center-back onto this list. He's good banter on Twitter too, which helps his cause.
One of the brightest young players in the English Premier League. Fikayo Tomori has been bled into a young Chelsea side this season, scoring two goals in his 22 appearances. His 87 rated Future Stars card is possibly the best non-icon CB in the game and is priced accordingly. 
Why Tomori is amazing:
94 Agility teamed with 88 Pace.
89 Strength means when he does catch a striker, he's muscling them off with ease.
3-star weak foot is a handy trait to have for your center-backs.
90 Composure, 89 Standing Tackle and 6'1" tall give you a well-rounded base to build your team from.
Current price: 475k PS4, 470k XB1, 615k PC
Fikayo Tomori's Future Stars full player profile can be found here.
14. Nelson Semedo, RB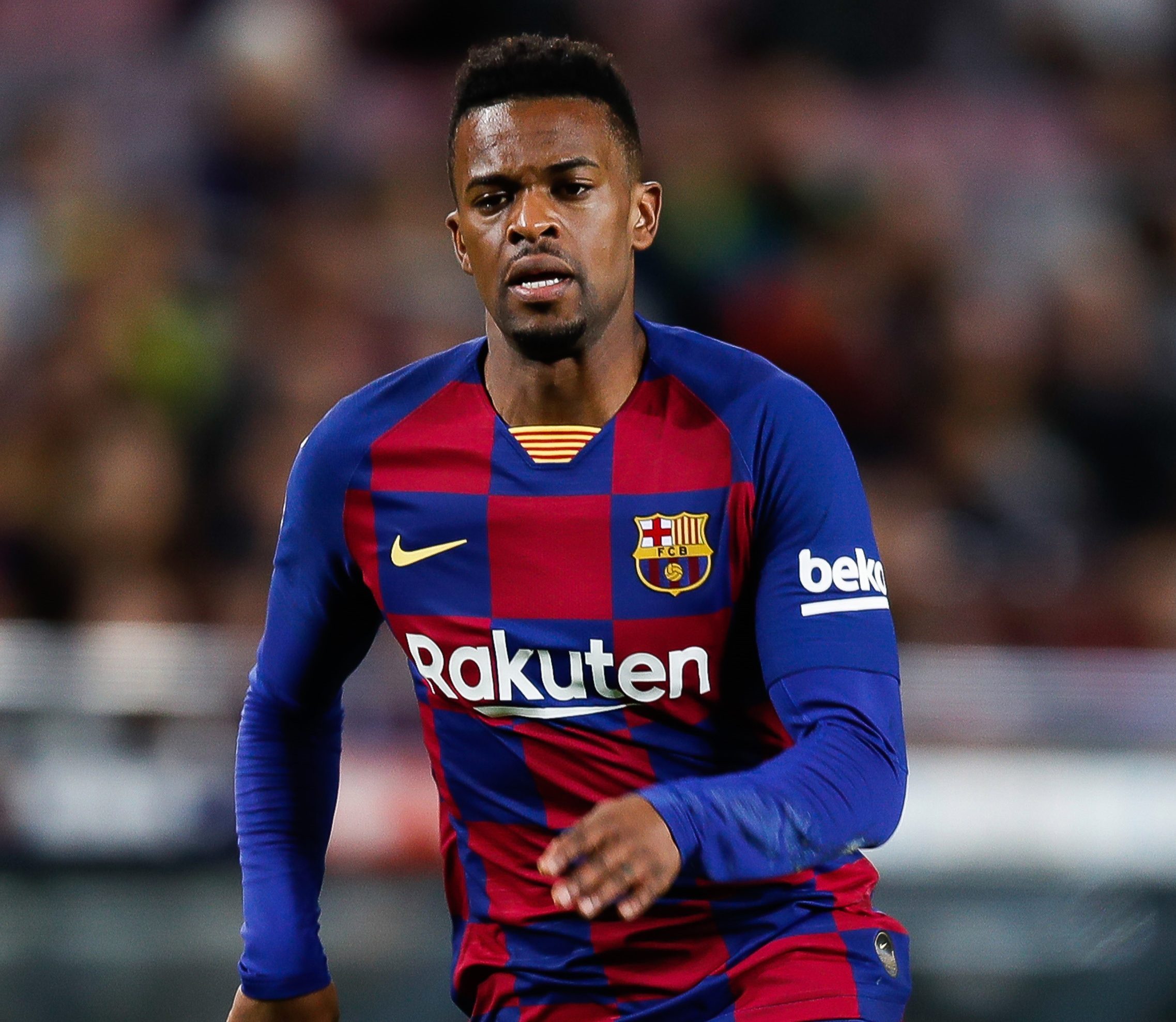 Semedo is a real bargain on FIFA 20 thanks to a blend of excellent stats. He has bedded himself in at Barcelona.
The Barcelona man is in his third season at the Camp Nou, and FIFA 20 has established him as one of the best full-back options for players new and old. A fantastic balance of pace, stamina and work rates accompanied by 88 agility makes him a bargain buy. 
Why Semedo is amazing:
91 Stamina and Medium/High work rates make him a beast at both ends.
He's 5'10", a good height for a full back.
4-star skill moves and 3-star weak foot.
Stick a Sentinel chem style on him for outstanding defending stats. 
Current price: 3.5k PS4, 3.6k XB1, 3.8k PC
Nelson Semedo's full player profile can be found here.
13. Jordi Alba, LB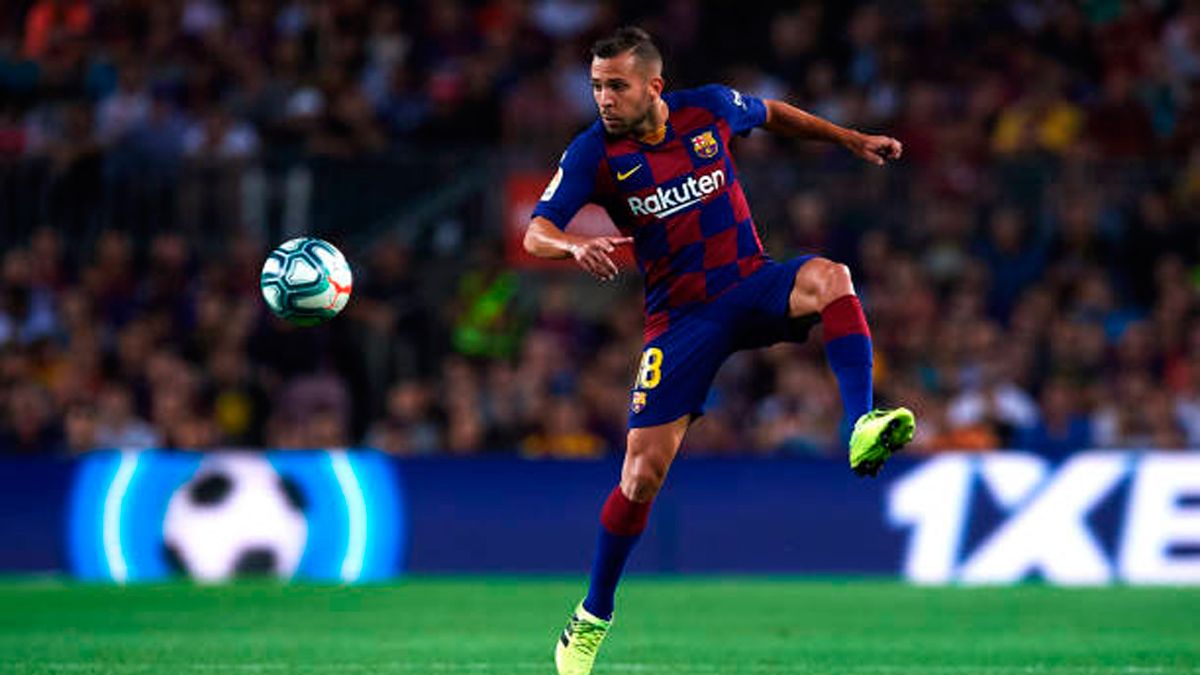 Mr. Dependable for real-life and virtual clubs alike. Pace to burn and - for a left-back - knows his way to the goal.
Patrolling Barca's opposite flank is this man. Jordi Alba has been with the Catalan club since 2012, racking up 213 appearances to date. In the FIFAverse he's gotten better every season, with scores of upgrades. 
Why Alba is amazing:
90 Pace and 89 Agility, the highest base card agility stat for a defender in the game.
High/Medium work rates with 92 Stamina, a monster with the right tactics on him.
Sentinel chem style gives him an all-around top-class card.
Amazingly consistent dribbling stats.
Current price: 31k PS4, 31.5k XB1, 33.5k 
Jordi Alba's full player profile can be found here. 
12. Wissam Ben Yedder, ST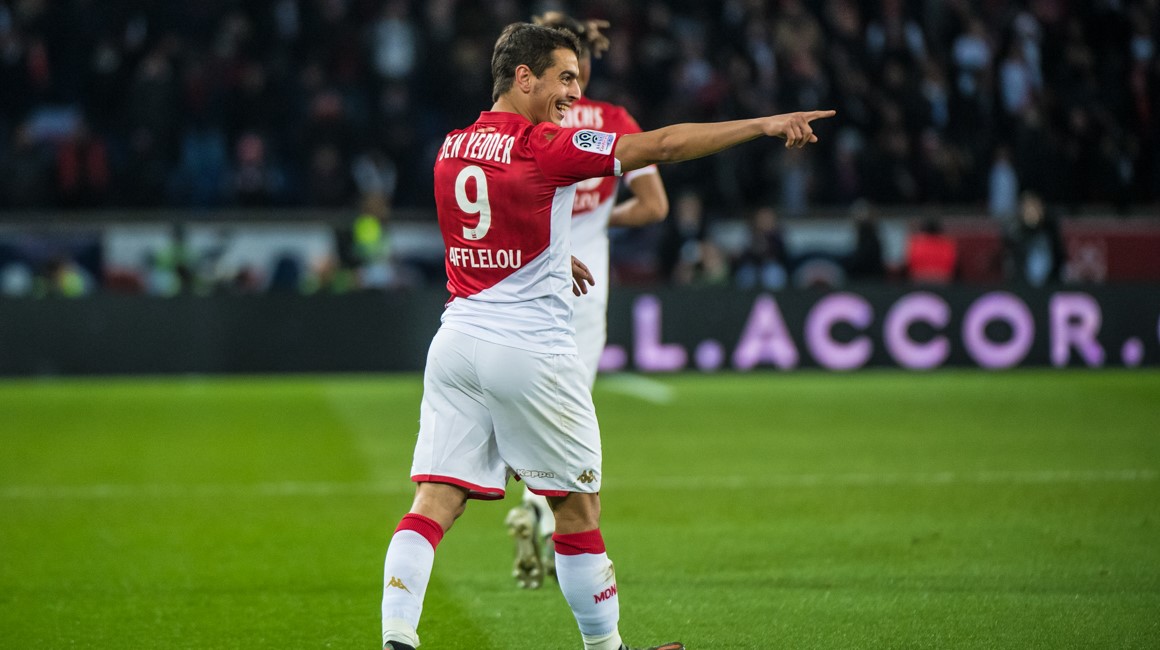 Ben Yedder has some enviable ratings, especially on his 90-rated Shapeshifter card. A personal favorite of this FIFA fanatic.
The Monaco forward is the first fun pick on the list. You might not see him pop up in many teams, but for years now Ben Yedder has been a gem to play with on FIFA. He already has six upgraded cards, and his base is a steal for people who like to experiment. 
Why Ben Yedder is amazing:
90 Agility - his highest in-game stat.
His 88 Finishing teamed with 89 Positioning and 88 Acceleration make him deadly in the box.
5-star weak foot and 4-star skill moves can get you a goal from any angle.
Hawk makes up for his lack of Stamina, Marksman gives him fantastic Shooting and Dribbling.
Current price: 2.9k PS4, 3.4k XB1, 4.3k PC
Wissam Ben Yedder's full player profile can be found here.
11. Kevin Kampl, CM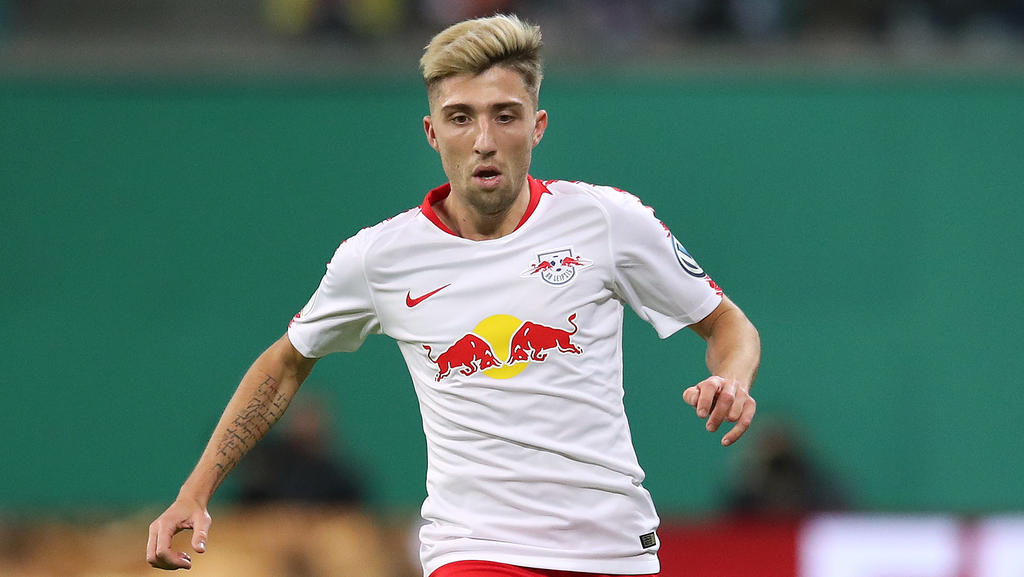 A great card to use for those looking for something different. Kampl has had a slow season with just four Bundesliga apps and one goal.
Kampl is another one for the purists, who want to try their luck with different players over the same star names. The RB Leipzig midfielder boasts a well-rounded card, with a Marksman chem style accentuating his best qualities. If you don't try him in a 20k starter team in the Weekend League you're a coward. (Kidding.)
Why Kampl is amazing:
90 Agility with a light touch for getting out of danger and 84 Short Passing.
90 Stamina, High/High work rates with well-rounded dribbling make him a viable CAM.
4-star weak foot, brilliant for a central midfielder.
A good height for his position at 5'10" -  giving him a chance with any contested header.
Current price: 950 PS4, 1.1k XB1, 900 PC
Kevin Kampl's full player profile can be found here. 
10. Nicolas Pepe, RM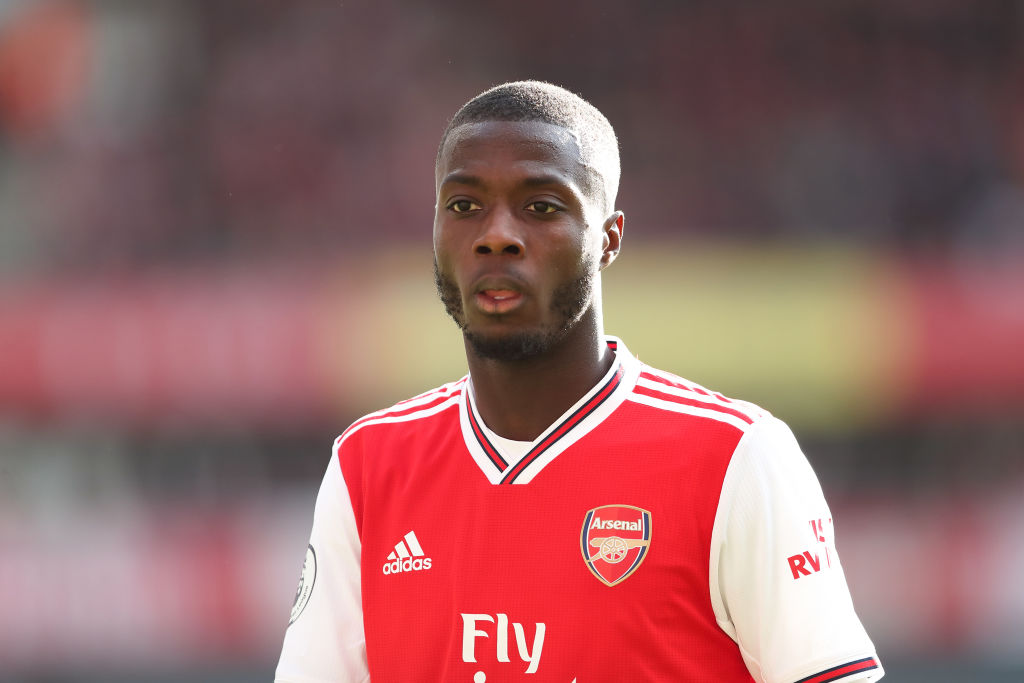 Pepe made a slow start to life in London but has put in some star performances this season. His free kicks are becoming fearsome weapons.
Arsenal's big-money recruit has started to find his best form in the second half of the 19/20 season. A bargain in Ultimate Team, he's bagged two In Form upgrades to boost his Ones To Watch card for those who snapped it up.
Why Pepe is amazing:
91 Agility and 91 Pace, key areas for a wide player.
4-star skill moves to beat a man either side.
High/Low work rates and 6'0 in height, so convert him to a RW for maximum devastation.
Deadeye chem style makes his end product top tier.
Current price: 2.6k PS4, 4.1k XB1, 3.3k PC
Nicolas Pepe's full player profile can be found here. 
9. Mohamed Salah, RW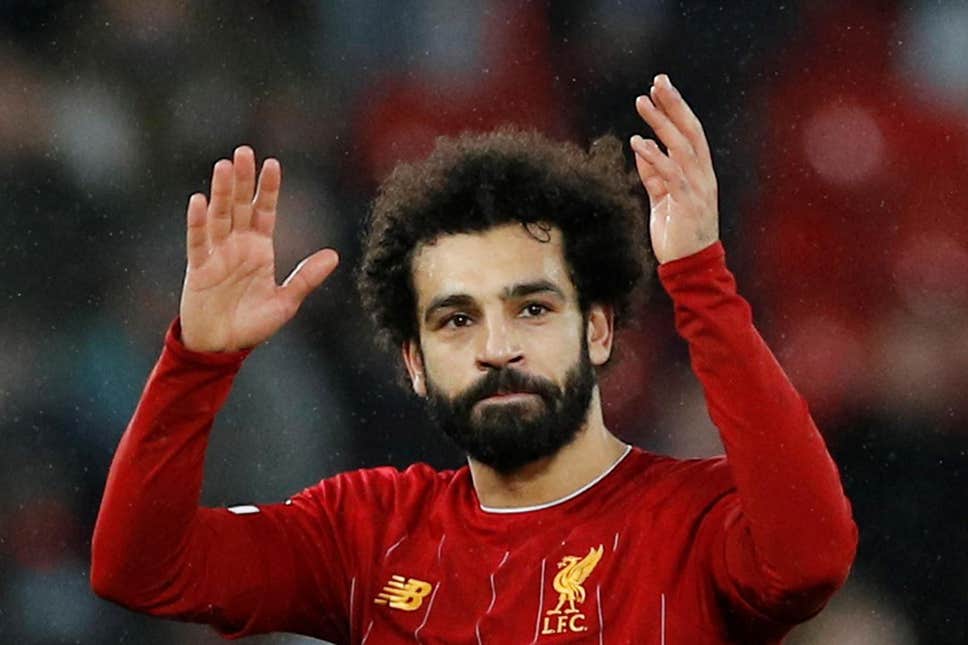 Mo Salah has evolved into a world-class matchwinner and one of the best players in the world on his day.
One of the reasons Liverpool have risen to the very top of the men's game. As a Manchester United fan, you have no idea how much that sentence upsets me. There are more upsetting sentences to follow too, like this next one.
Why Salah is amazing:
His Agility is 91, with 93 Pace, and that's just his base card.
90 finishing for cutting in on that vicious left foot.
4-star skills.
High/Medium work rates, Finisher or Maestro would be his best chem styles.
Current price: 80k PS4, 72.5k XB1, 80k PC
Mohamed Salah's full player profile can be found here. 
8. Dries Mertens, CF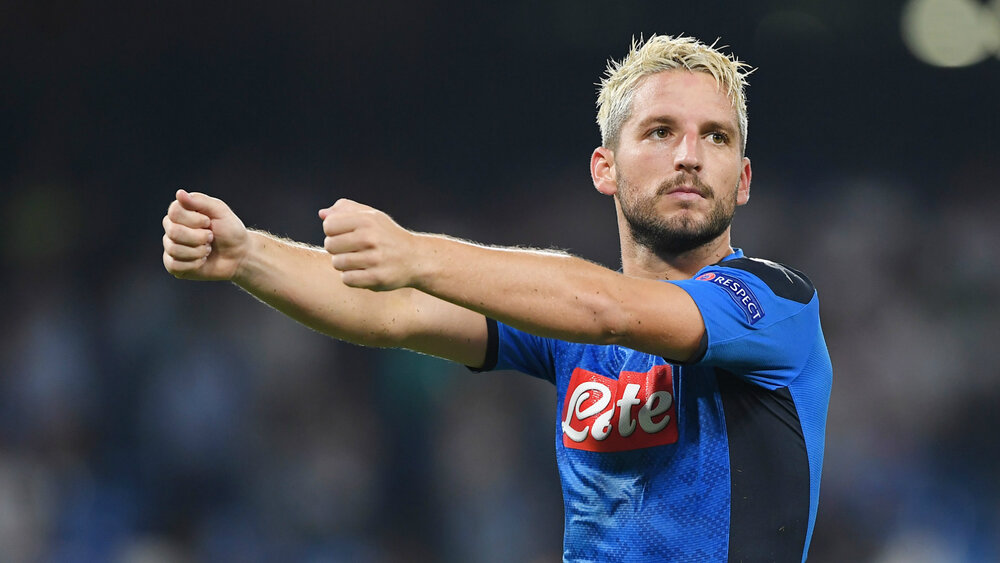 Mertens has racked up 90 caps for a Belgium side brimming with star quality. He is also Napoli's joint top scorer of all time.
The first of my super link Napoli pair, Dries Mertens has heard countless rumors of his departure to Spain or England for years. His 90 rated LW card is a gamechanger with 99 agility. 
Why Mertens is amazing:
A massive 94 Agility, with 92 Balance.
88 Pace (93 Acceleration). 
4-star weak foot and 4-star skill moves, with 90 overall Dribbling is excellent for the top end of the pitch. 
High/Low work rates make him a high-performance ST or CF with a Deadeye.
Current price: 22k PS4, 22k XB1, 25k PC
Dries Mertens' full player profile can be found here.
7. Lorenzo Insigne, CF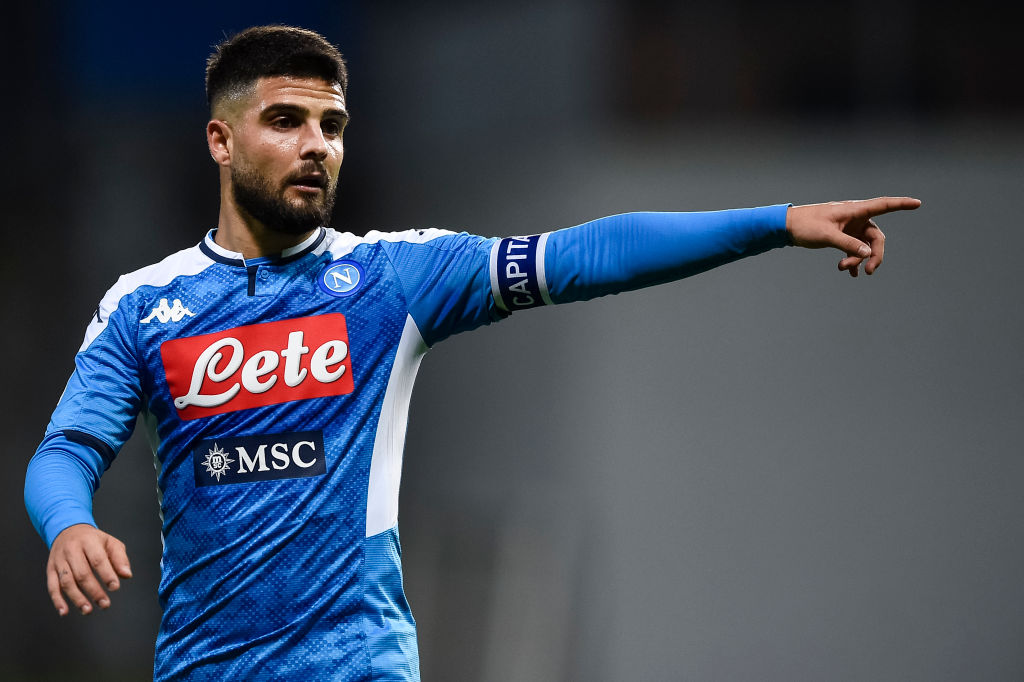 The Italian is the captain of his hometown club and is known to be deadly from a dead ball situation.
The link between Mertens and Insigne goes further than their club. Their cards are so very similar it's easy to just pick one. Consider having both for the ultimate chemistry link satisfaction if nothing else. 
Why Insigne is amazing:
94 Agility, 93 Balance, 89 Pace, 94 Acceleration (look how similar he is to Mertens). 
4-star weak foot, 4-star skill moves (look how similar!). 
His Shooting comes up short until you put a Deadeye on him… (scarily similar now). 
High/Medium work rates (different!) Play him at CAM with Mertens ahead of him.
Current price: 23k PS4, 22k XB1, 25k PC
Lorenzo Insigne's full player profile can be found here.
6. Sadio Mane, LW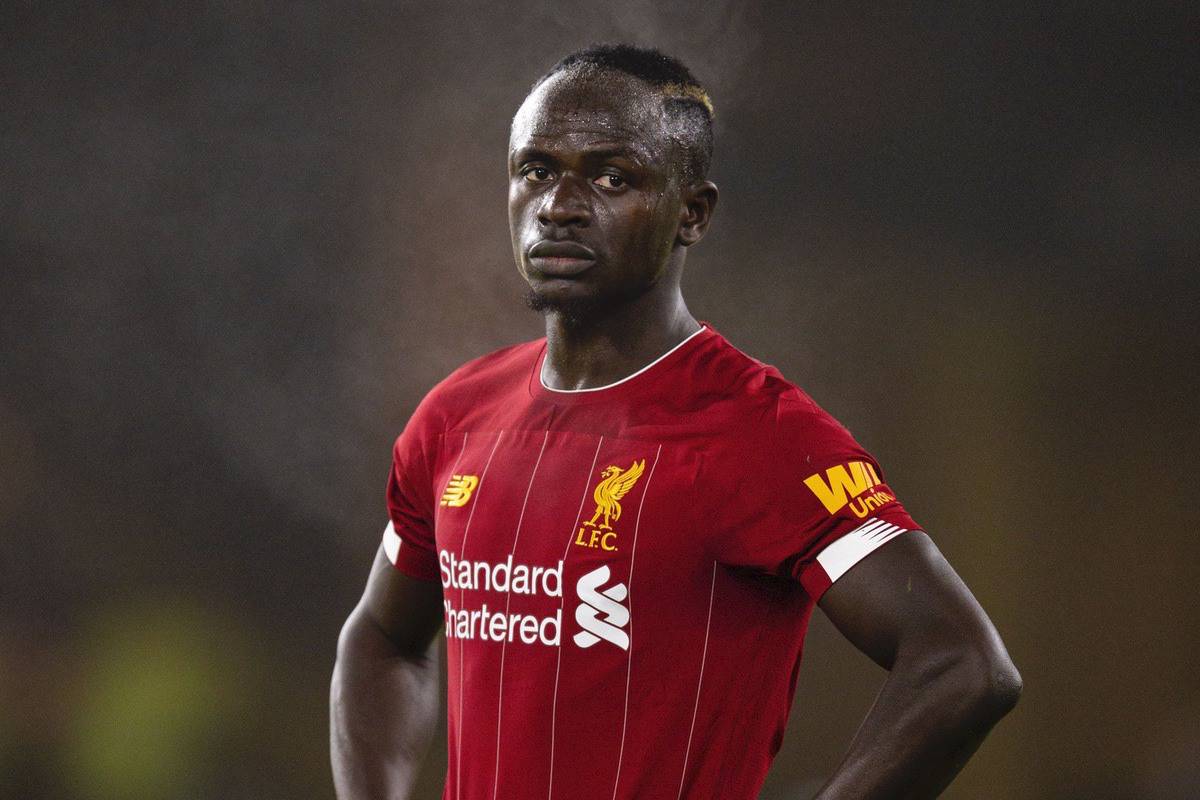 The second member of Liverpool's fearsome front three, Mane has been instrumental in 2019/20 with Salah off the boil at times.
I hate Liverpool. No offense, Liverpool fans, I'm sure you hate me too. The greatest compliment I can give a Liverpool player is this; I'd swap anyone at MUFC for Sadio Mane. Ugh.
Why Mane is amazing:
Blistering 94 Pace, with 92 Agility the top of a stellar set of dribbling stats.
85 Stamina with High/Medium work rates makes him an ideal LW.
4-star weak foot, 4-star skill moves, yet another on this list. 
A ridiculous TOTY version if you have a spare two million coins.
Current price: 97k PS4, 86k XB1, 110k PC
Sadio Mane's full player profile can be found here. 
5. Raheem Sterling, RW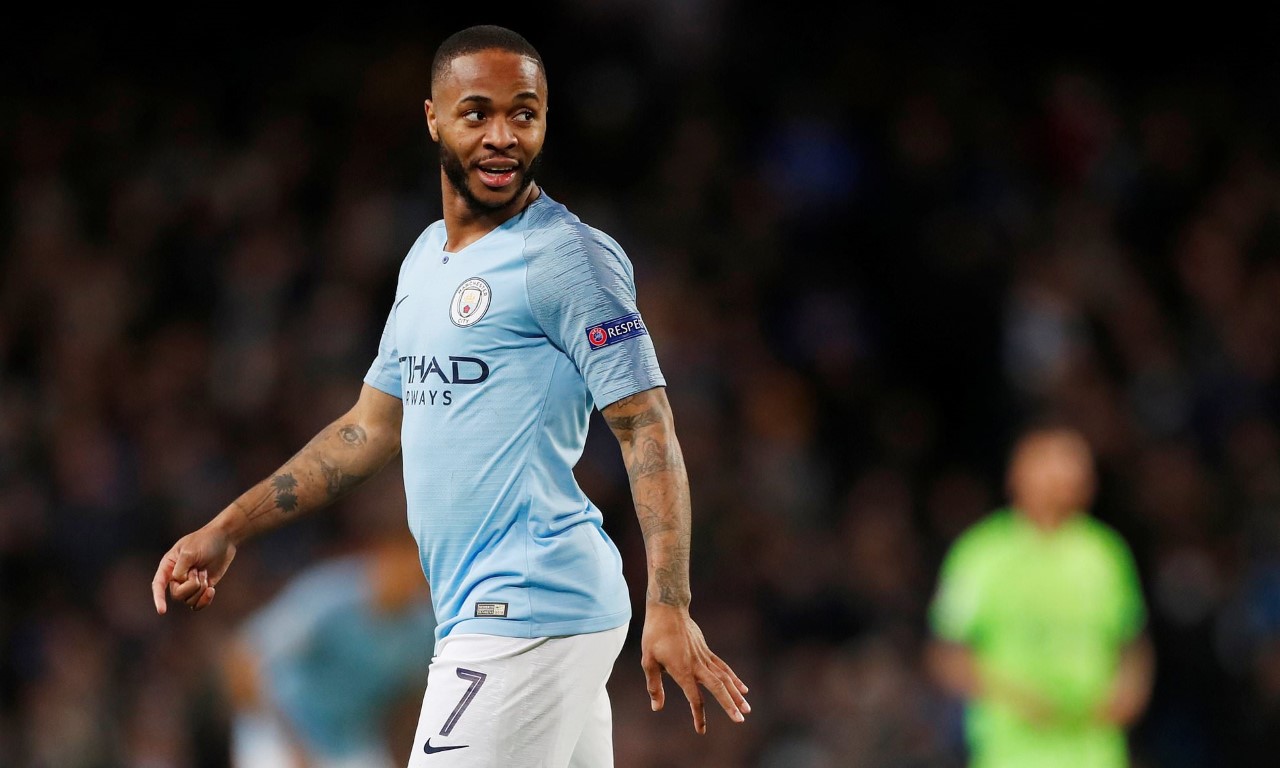 A man who seems to have been around forever. Sterling is still only 25, with 250 league appearances for Liverpool and Manchester City, and 56 England caps.
Now from the EPL's champions-elect to the reigning titleholders. Raheem Sterling has established himself as England's main man alongside Harry Kane, and deservedly so. I wish it were 2007… 
Why Sterling is amazing:
As is a theme both here and in the meta, 94 Agility and 93 Pace. 
4-star skills, as you'd expect.
A 90 rated LW Headliners card for big spenders who already have Salah on the other side.
Phenomenal dribbling, so fit him with a Deadeye for that finishing boost.
Current price: 32k PS4, 33k XB1, 36k PC
Raheem Sterling's full player profile can be found here.
4. Eden Hazard, LW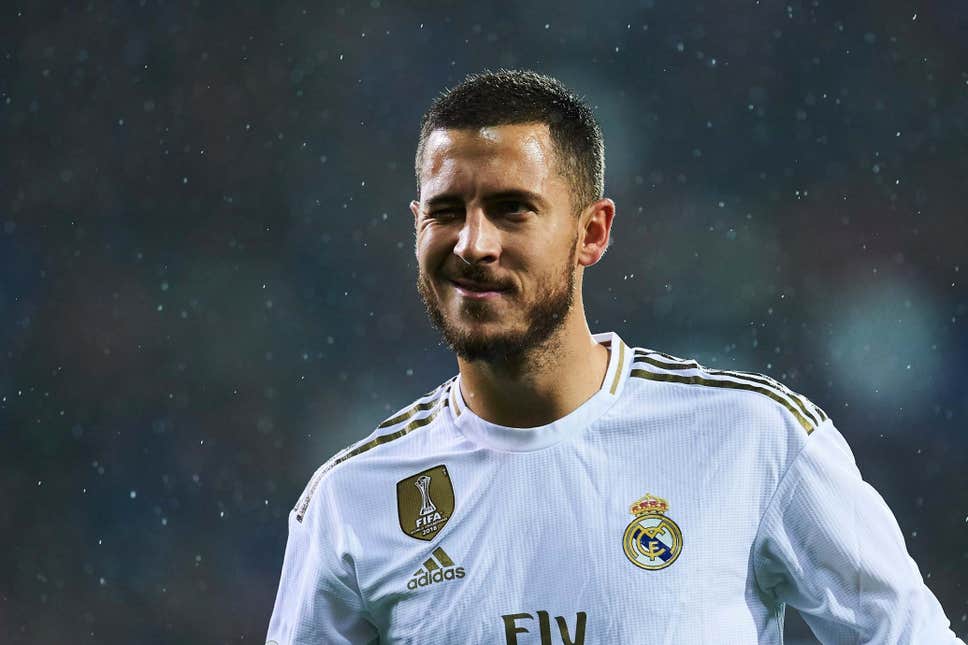 The best player in the EPL prior to his departure for Spain. Alongside Dries Mertens he claimed a third-place finish with Belgium in the 2018 World Cup.
Making the switch to the mighty Real Madrid hasn't been especially fruitful for Eden Hazard just yet. However, he's still one of the best in FIFA 20, and if you have his OTW card there's still hope for further upgrades with Madrid topping La Liga. 
Why Hazard is amazing:
95 Agility and every single one of his dribbling stats is 90+ right off the bat.
4-star weak foot and 4-star skills, you know the drill by now.
Nation and league are both good for exploring fun hybrids.
You don't really need a chem style as he's so well balanced, but again the Deadeye proves most beneficial. 
Current price: 130k PS4, 104k XB1, 164k PC
Eden Hazard's full player profile can be found here.
3. Neymar, LW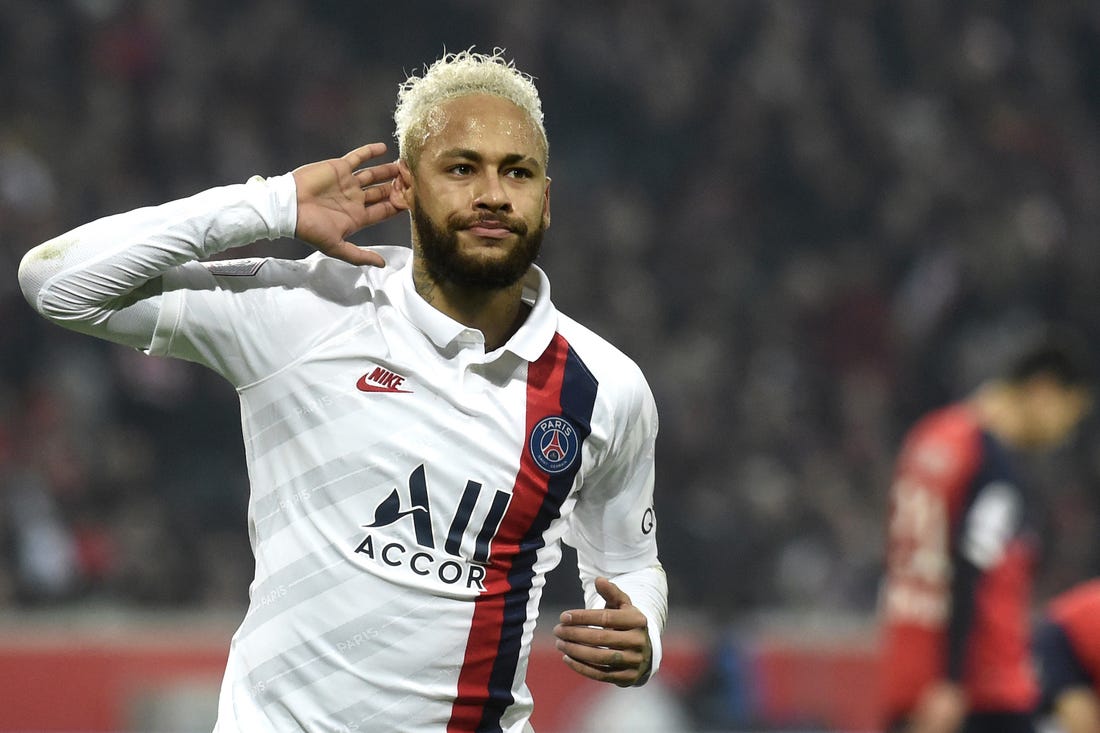 Captivating and controversial in equal measure. No question about it though: Neymar is one of the best players on the planet today.
The top three on this list should surprise no one. Neymar is one of the best in the world, and naturally one of the best players of FIFA 20. A little showboaty? Sure. A little roll-around-on-the-floor-y? I think so. But he can do a Rabona without cracking his coccyx and I can't.
Why Neymar is amazing:
A monster 96 Agility, with 96 Dribbling and 94 Composure to boot.
94 Acceleration with the fabled 5-star double.
He's a High/Medium, especially worth it for his 95 Headliners CAM.
Not that he needs it, but a Deadeye pushes most of his key stats into the mid-90s.
Current price: 666k PS4, 478k XB1, 760k PC
Neymar's full player profile can be found here.
2. Lionel Messi, RW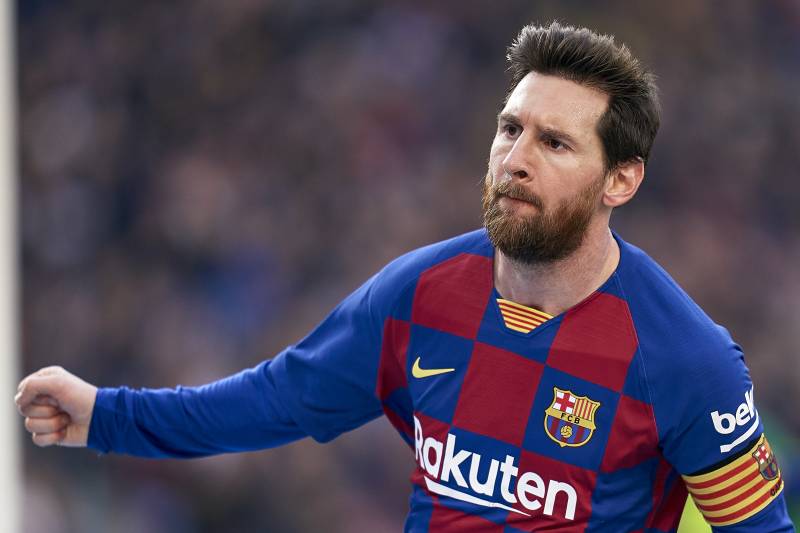 627 goals in 718 games for one club over 16 years. Holds records for Ballon d'Or wins, La Liga goals and assists, La Liga and Champions League hattricks and plenty more besides. 
GOAT. What more can you say? I'm still not over that looping header over Edwin van der Sar in the 2009 Champions League final. Do I just sound bitter at this point? Oh, he also has a 99 card, because of course he does. 
Why Messi is amazing:
He's Lionel Messi, although he's been underpowered in past games, this year's playstyle suits him to a tee
93 Agility is somehow the lowest of his dribbling stats
95 Finishing, as if it would be any lower
Medium/Low work rates negate his low stamina if you set him on stay forward
Current price: 790k PS4, 609k XB1, 998k PC
Lionel Messi's full player profile can be found here.
1. Kylian Mbappe, ST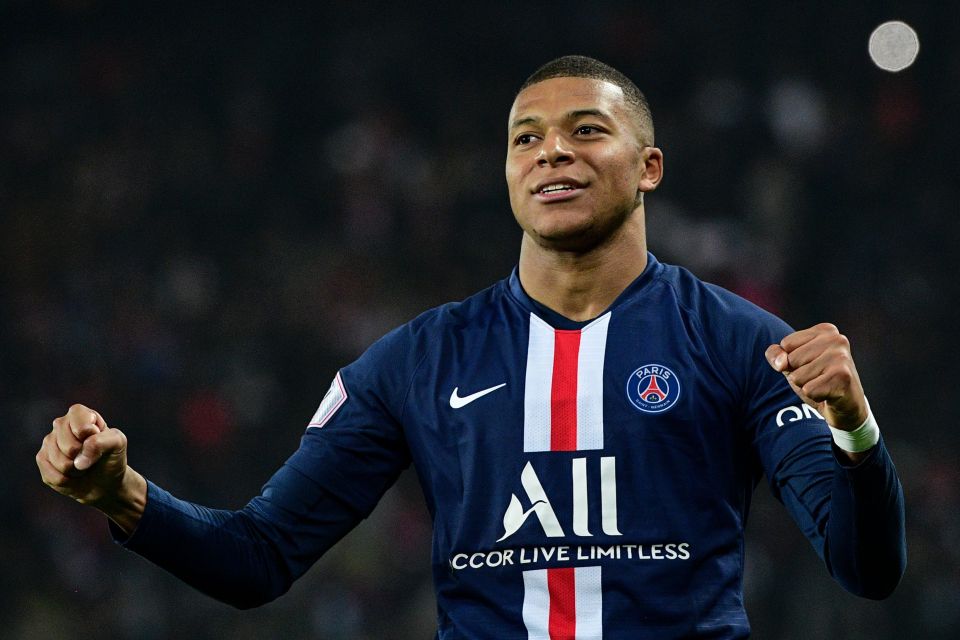 The teenager has a frightening balance of pace and strength. You don't become the youngest goalscorer in a World Cup final since Pele without some talent.
An absolute world-beater in-game, as well as life in general. Kylian Mbappe won the World Cup as a teenager. He's currently 21. Sickening talent. Not at all jealous.
Why Mbappe is amazing:
Put a Marksman on him and he's a godly finisher.
96 Pace, 92 Agility, all-around unbelievable in behind.
84 Stamina boosted with Marksman.
Deceptive strength, his Agility/Pace combo helps shrug off defenders.
Current price: 557k PS4, 420k XB1, 615k PC
Kylian Mbappe's full player profile can be found here.
*Do note that all prices are subject to change, particularly those of desirable high-end cards which can fluctuate wildly day-to-day. 
Also be sure to check out these articles: 
Image Gallery