[Top 15] FIFA 20 Best Brazilian Players Who Are Amazing
Updated: 26 Mar 2020 7:33 am
The best Brazilians on FIFA 20.
Only the best Brazilians will do for you.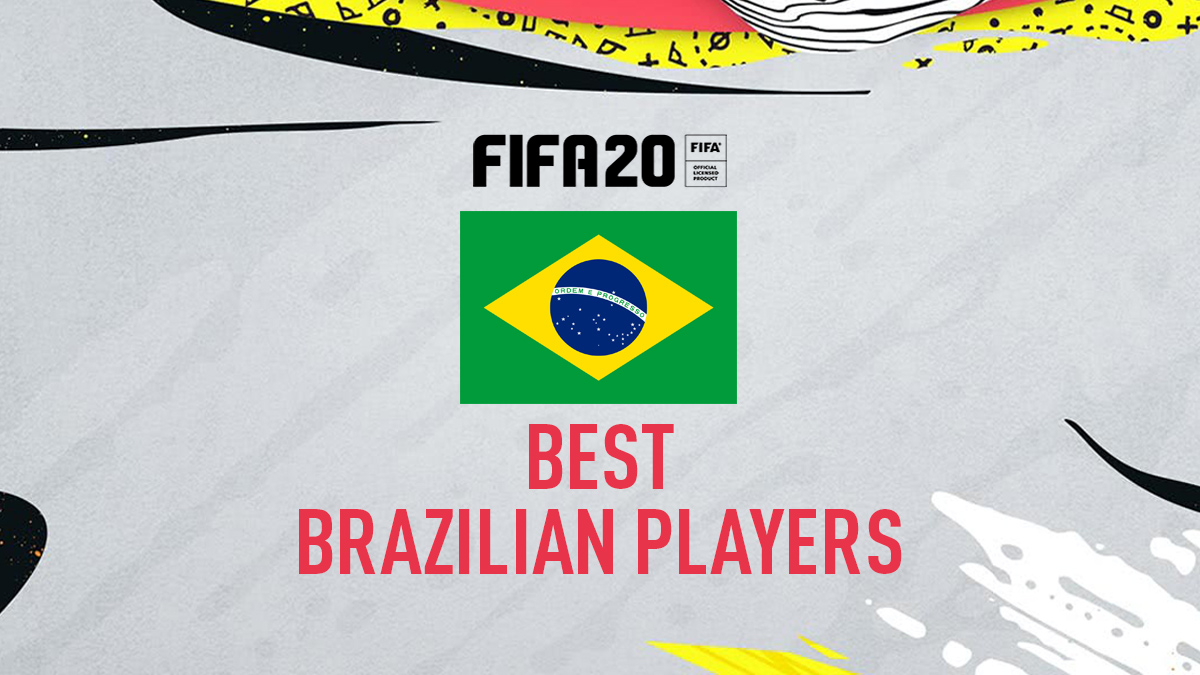 The top 15 Brazilians await you in this list.
A country famous for flair and skill, Brazil has produced some of the best talents in footballing history and FIFA 20 has a host of Brazilian talent that you should consider for your FIFA 20 team. Although that raises the question as to which Brazilians should you choose? Well, do not fear as this list will give you the top 15 Brazilians you must try on FIFA 20. This list doesn't include icon players because their high prices mean they are unavailable to a lot of FIFA players, although they will be featured in the slideshow. 
15. Fabinho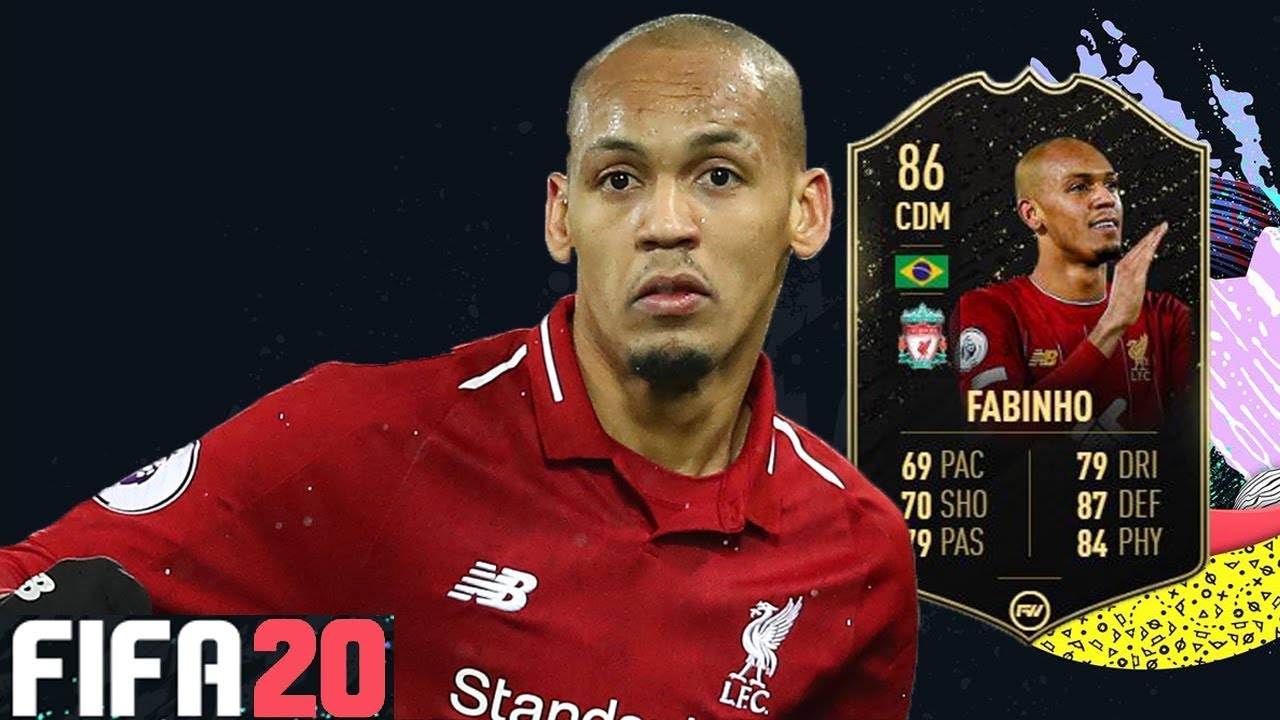 Fabinho's excellent performances this season have earned him a TOTW card.
Fabinho may have taken a while to settle in at his new club Liverpool, but since the start of his second season, he has looked brilliant for the Merseyside team. Fabinho is a key reason Liverpool are on the verge of becoming Premier League champions and he could help you win the gold on FIFA 20. 
Having 91 penalties makes Fabinho brilliant from the spot. 
Fabinho's 85 defending rating means he can shield your defenders brilliantly. 
Having 88 interceptions makes Fabinho a great player to cut out your opponent's passes.
Fabinho full details - https://www.futbin.com/20/player/470/fabinho
14. Paulinho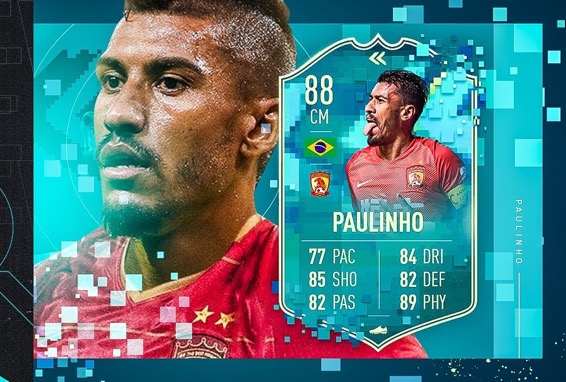 Paulinho is a tank on FIFA 20.
Paulinho may be playing in the less fashionable Chinese Super League, but don't let that make you underestimate this giant of a CM who has starred for top teams like Barcelona. Paulinho is an incredible powerhouse in real life and on FIFA 20.
Paulinho's 92 jumping makes him a massive aerial threat.
Whilst his 92 stamina means you can count on him for the full game. 
Paulinho is very strong for a CM and his 82 strength rating reflects this. 
Paulinho full details - https://www.futbin.com/20/player/24246/paulinho
13. Richarlison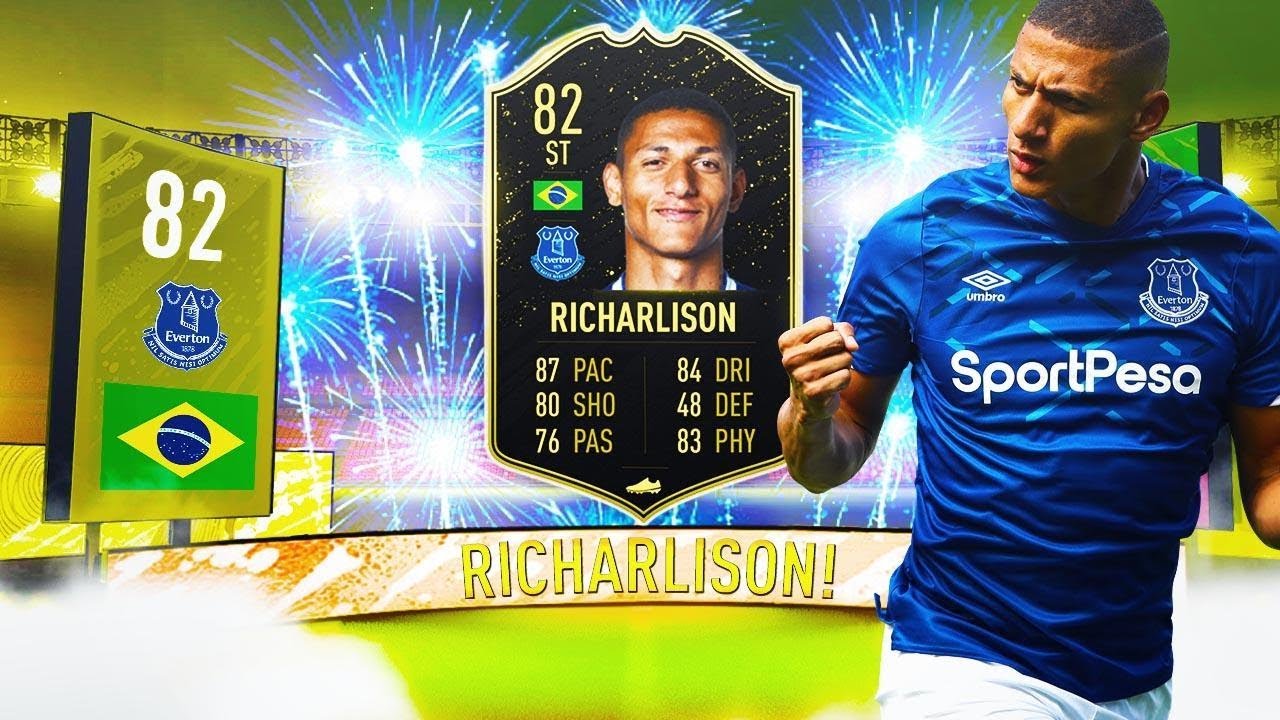 Richarlison has taken the Premier League by storm since his arrival.
Nobody had heard of this young Brazilian when he first joined Watford a few seasons ago. But now everybody knows his name as he has taken the Premier League by storm at Watford and his new club Everton. Richarlison is a great player for you to pick up on FIFA 20. 
Richarlison has a 5* weak foot. 
Richarlison is just 22-years-old so you can expect him to get even better. 
Having 82 shot power makes Richarlison's shots thunderbolts that goalkeepers are unlikely to save.
Richarlison full details - https://www.futbin.com/20/player/20415/richarlison
12. Ederson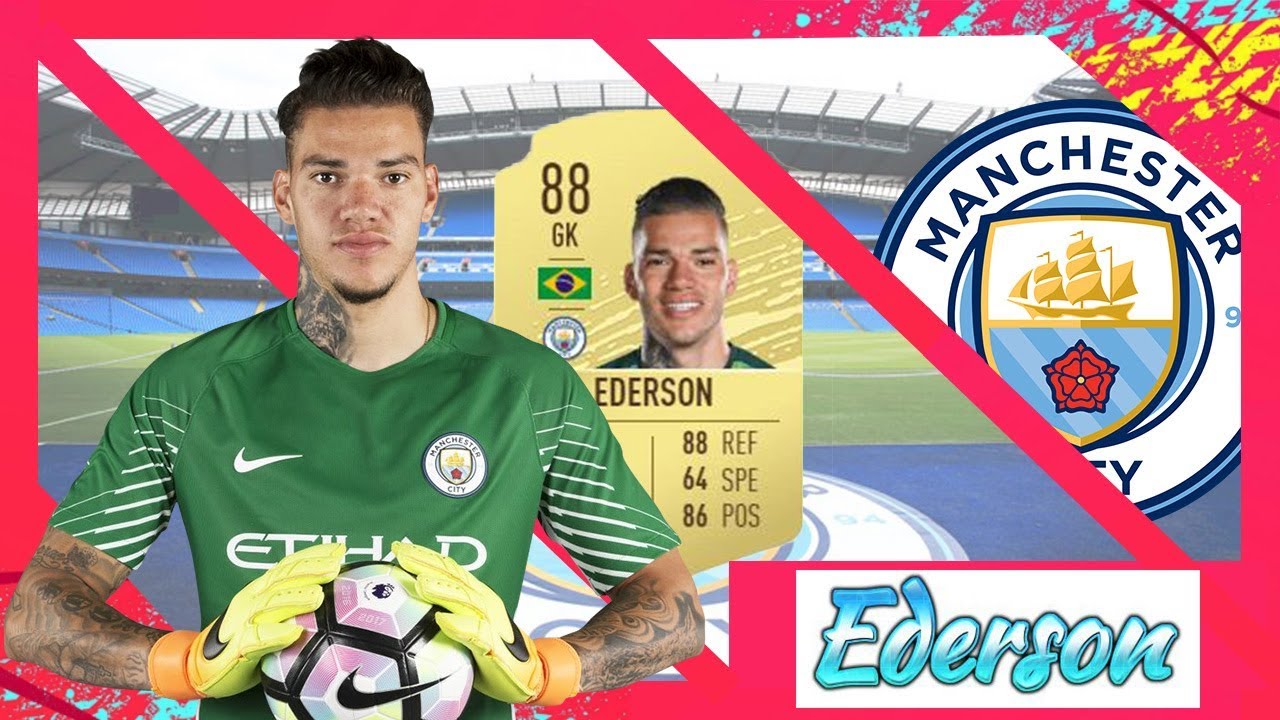 Ederson is a great goalkeeper with the ball at his feet.
He may not be Brazil's first choice goalkeeper but this title-winning Manchester City star would be good enough for 99% of the teams in world football, and your FIFA 20 side is no different. 
Ederson's 93 kicking rating means he is one of the best goal kick takers in the game. 
Having 88 reflexes makes Ederson likely to save any shot on his goal. 
88 positioning means Ederson is always in the right place at the right time to make key saves.
Ederson full details - https://www.futbin.com/20/player/302/ederson
11. Marquinhos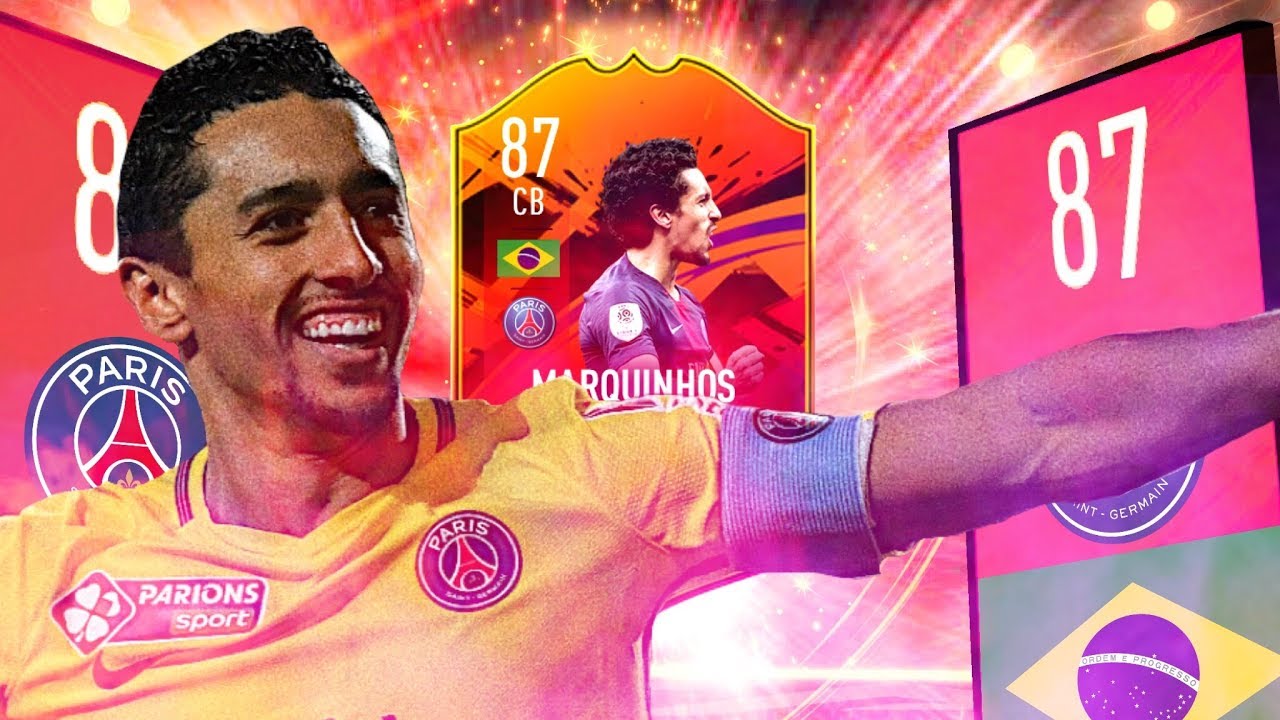 Marquinhos is a rock at the back for Brazil and PSG.
Marquinhos is a major defensive star for a top European club so it should be no surprise that he features on this list. Not many can beat him in real life and on FIFA 20 he is no different, and you definitely want the top Brazilian defenders if you want to be the best on FIFA 20. 
Marquinhos has an impressive 86 overall defending rating. 
His 89 jumping makes him impossible to beat in the air. 
Whilst 86 composure means he doesn't panic with the ball at his feet like some CBs.
Marquinhos full details - https://www.futbin.com/20/player/859/marquinhos
10. Gabriel Jesus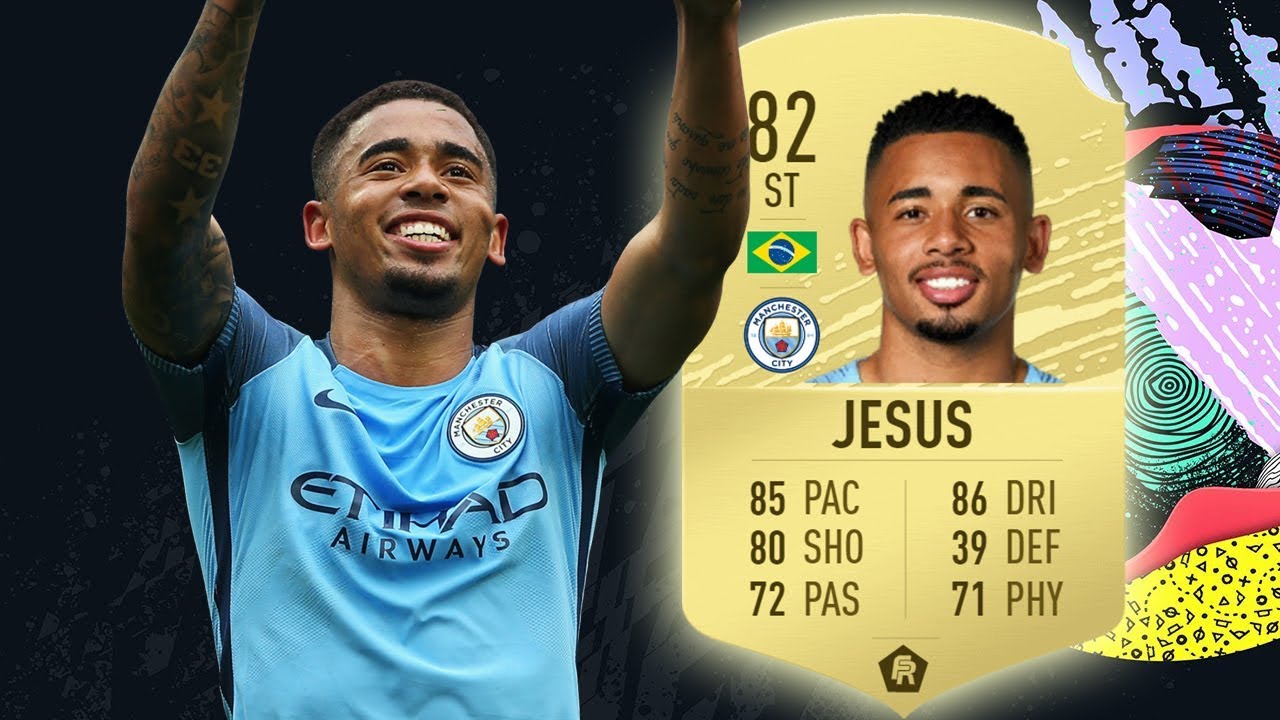 Jesus looks set to take Aguero's place at Manchester CIty.
Gabriel Jesus has big shoes to fill when it comes to Manchester City's main striker, Sergio Aguero, but it looks as though this Brazilian will achieve that feat with ease. This man is a young star for Brazil that would only get better if you pick him up on FIFA 20. 
85 pace makes Jesus a speedy striker.
Jesus's dribbling is simply brilliant and his 86 dribbling rating reflects this.
A combination of 90 agility and 90 balance means Jesus can dribble at top speed without falling over. 
Gabriel Jesus full details - https://www.futbin.com/20/player/320/gabriel-jesus
9. Allan
Allan's impressive performances earned him a TOTS card last FIFA.
Allan is a solid rock at the heart of Napoli and Brazil's midfield and his shielding of the backline is that good it often wins his teams matches. Now that sounds like one top Brazilian that you definitely need on FIFA 20. 
90 aggression makes Allan one mean midfielder.
Allan is outstanding defensively and his 88 defensive awareness rating reflects this. 
A 94 stamina rating is one of the best in the game. 
Allan full details - https://www.futbin.com/20/player/731/allan
8. Alex Sandro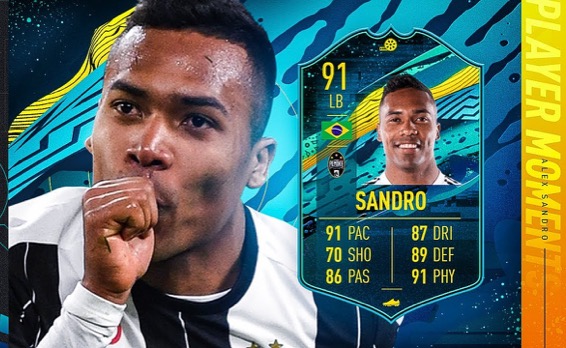 Sandro is the best Brazilian LB for your team.
Alex Sandro has taken over the prestigious title of Brazil's top fullback and if your FIFA 20 formation requires a LB then Sandro is 100% your man. He has performed perfectly for Italian giants Juventus and his ability to give his all for the victory will be a massive asset on FIFA 20. 
Sandro's 83 pace means he is quick enough to deal with speedy wingers.
80 shot power is insane for a LB, and it means Sandro is a massive attacking threat. 
Sandro's 84 crossing means he should get you plenty of assists. 
Alex Sandro full details - https://www.futbin.com/20/player/155/alex-sandro
7. Fernandinho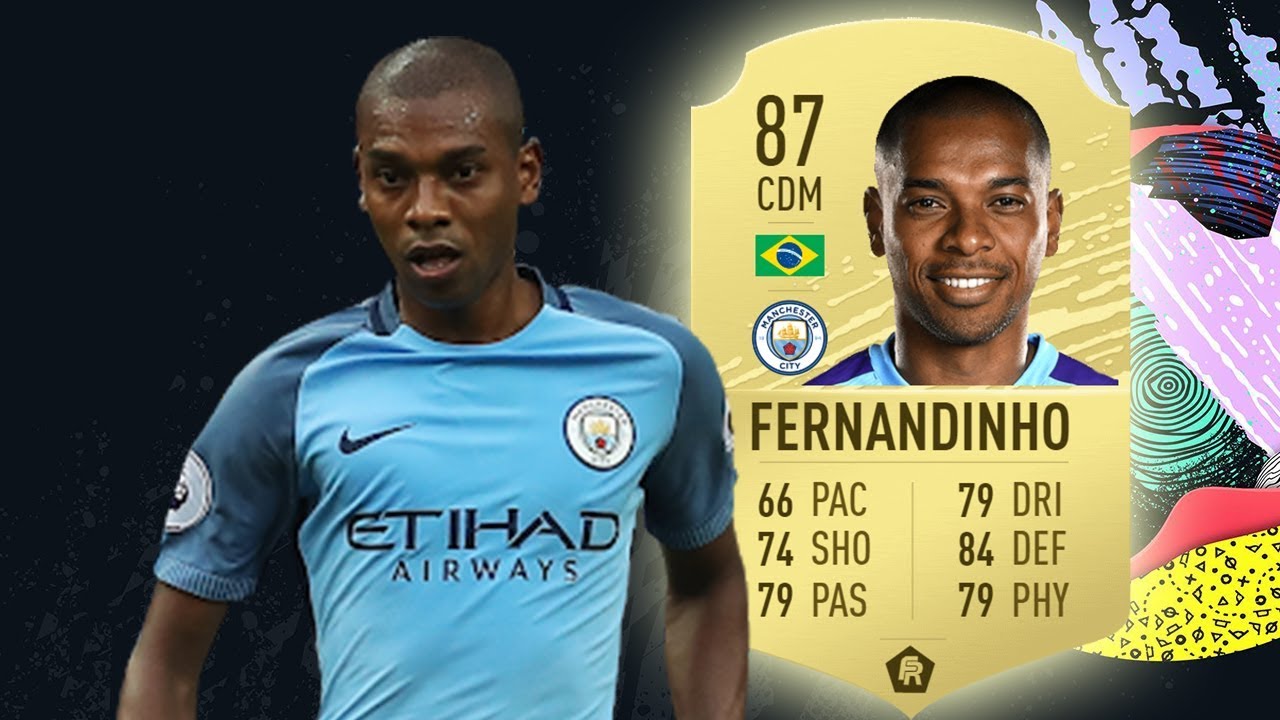 Fernandinho will do anything to get the win.
This man is one hell of a player, he has been excellent in multiple title-winning Manchester City sides and he has even performed well out of his natural position at CB for them this season. Fernandinho is a warrior who you can count on for top performances every game on FIFA 20. 
Fernandinho's 89 interception rating makes him brilliant at cutting out passes. 
An 87 aggression rating means he is always up for the fight. 
Fernandinho is a great passer of the ball with 86 short passing. 
Fernandinho full details - https://www.futbin.com/20/player/304/fernandinho
6. Philippe Coutinho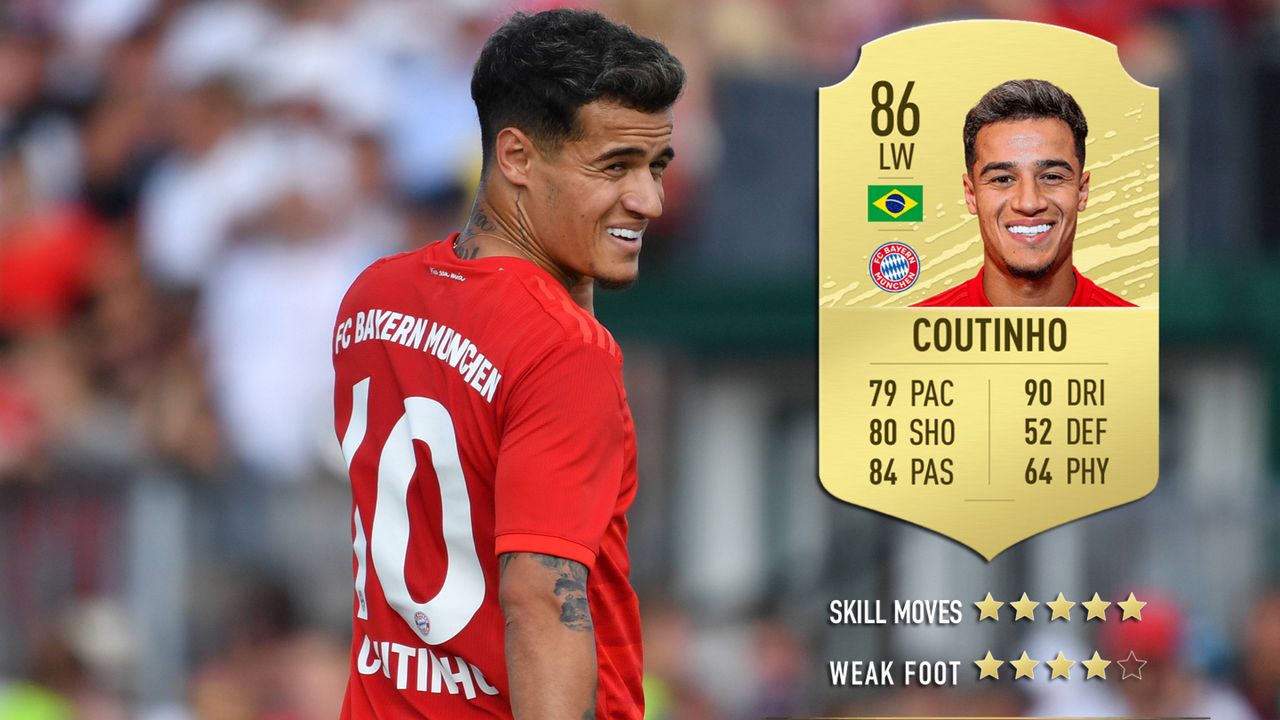 Coutinho has the skills to pay the bills on FIFA 20.
Philippe Coutinho may not have continued his excellent form since leaving Liverpool for Barcelona but you can nevertheless count on him for a good performance and a brilliant solo goal from range. Coutinho is a very talented player just waiting for the right team and your FIFA 20 team could be the one to relight his fire. 
Coutinho is known for the lovely curve he can put on the ball and his 90 curve rating reflects this. 
An 88 long shot rating makes him a massive threat from outside the box.
An overall dribbling rating of 90 makes Coutinho one of the best dribblers on FIFA 20.
Philippe Coutinho full details - https://www.futbin.com/20/player/351/coutinho
5. Casemiro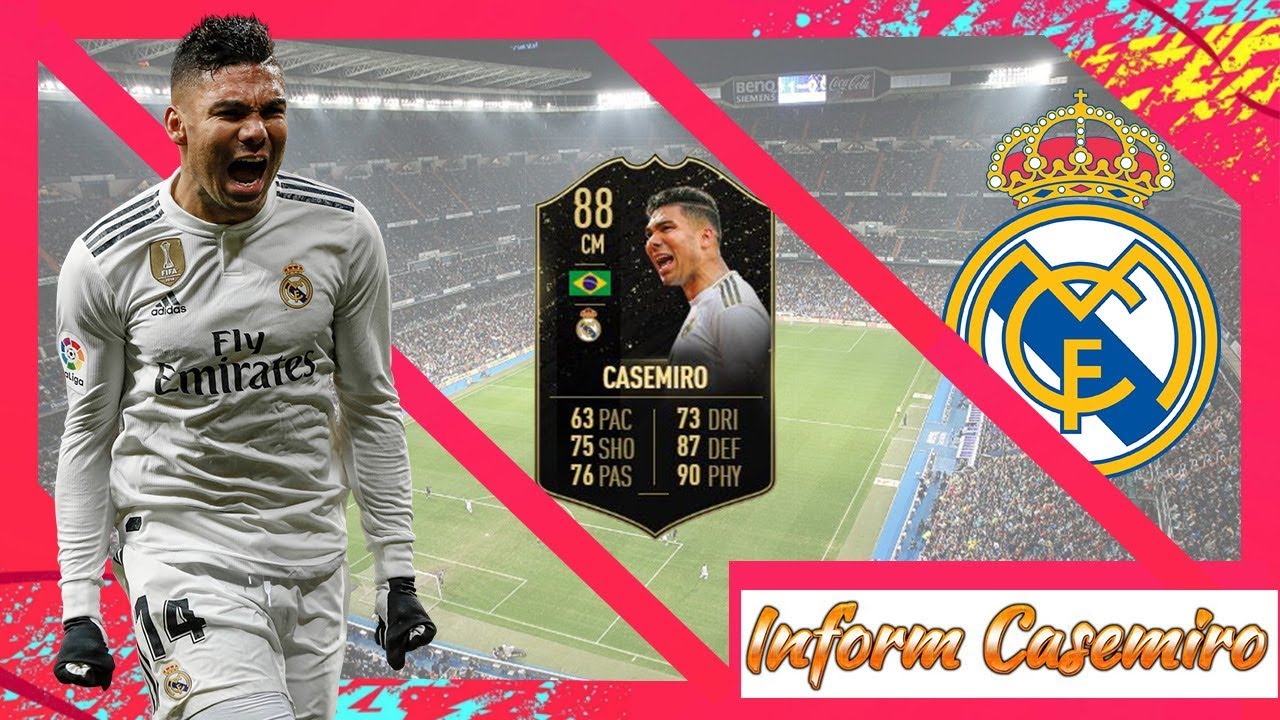 Casemiro is a great all-round Brazilian talent.
Casemiro may have the headlines stolen from him by Real Madrid's attacking stars like Gareth Bale and Karim Benzema but don't underestimate the key role this star CDM plays for his team. He is a brilliant midfield player that could be the difference for you lifting the gold or receiving a runners-up medal on FIFA 20. 
Casemiro is a rock of a CDM and his 89 physicality rating reflects this. 
87 standing and 86 sliding tackle ratings showcase his defensive ability. 
An 86 reaction rating means Casemiro is often first to any loose balls. 
Casemiro full details - https://www.futbin.com/20/player/605/casemiro
4. Thiago Silva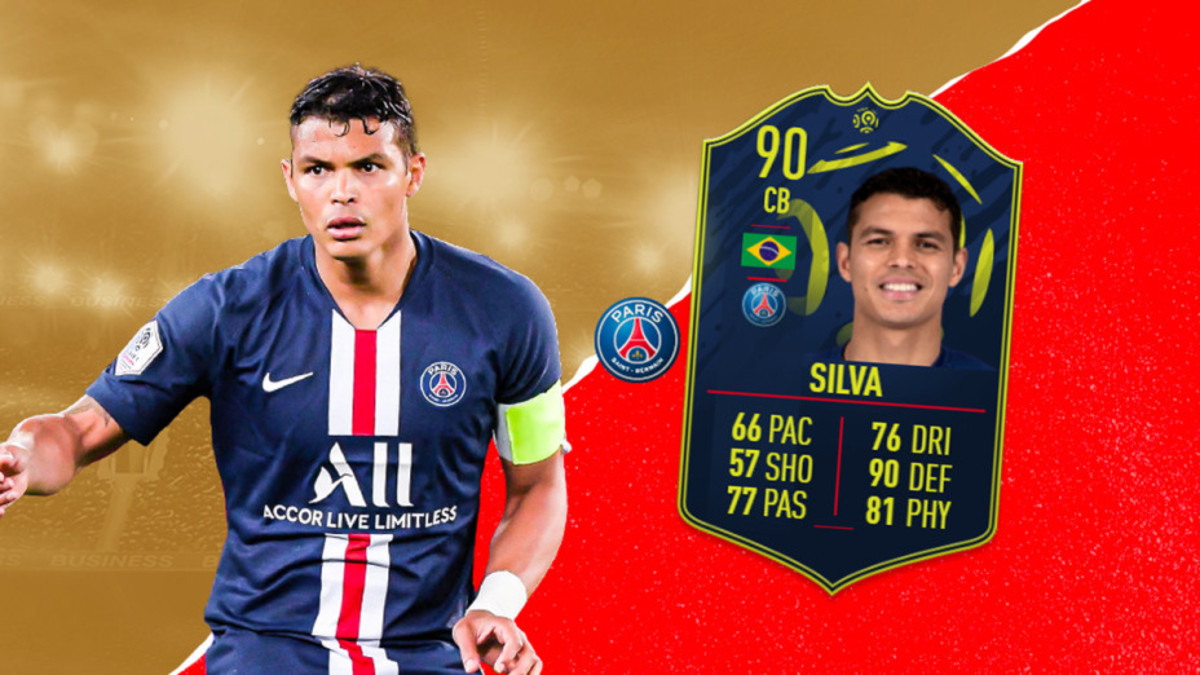 This defensive general won't let you down.
Thiago Silva's injury was one of the biggest reasons Brazil collapsed to a 7-1 semi-final defeat against Germany in the 2014 World Cup. This CB may be getting older but he is still a top player for club and country and you'd be silly not to sign him up on FIFA 20. 
Silva has an overall defending rating of 87.
80 long passing means Silva can play long balls up to attackers to start attacks. 
Having 86 composure means he won't panic with the ball at his feet like other defenders. 
Thiago Silva full details - https://www.futbin.com/20/player/852/thiago-silva
3. Alisson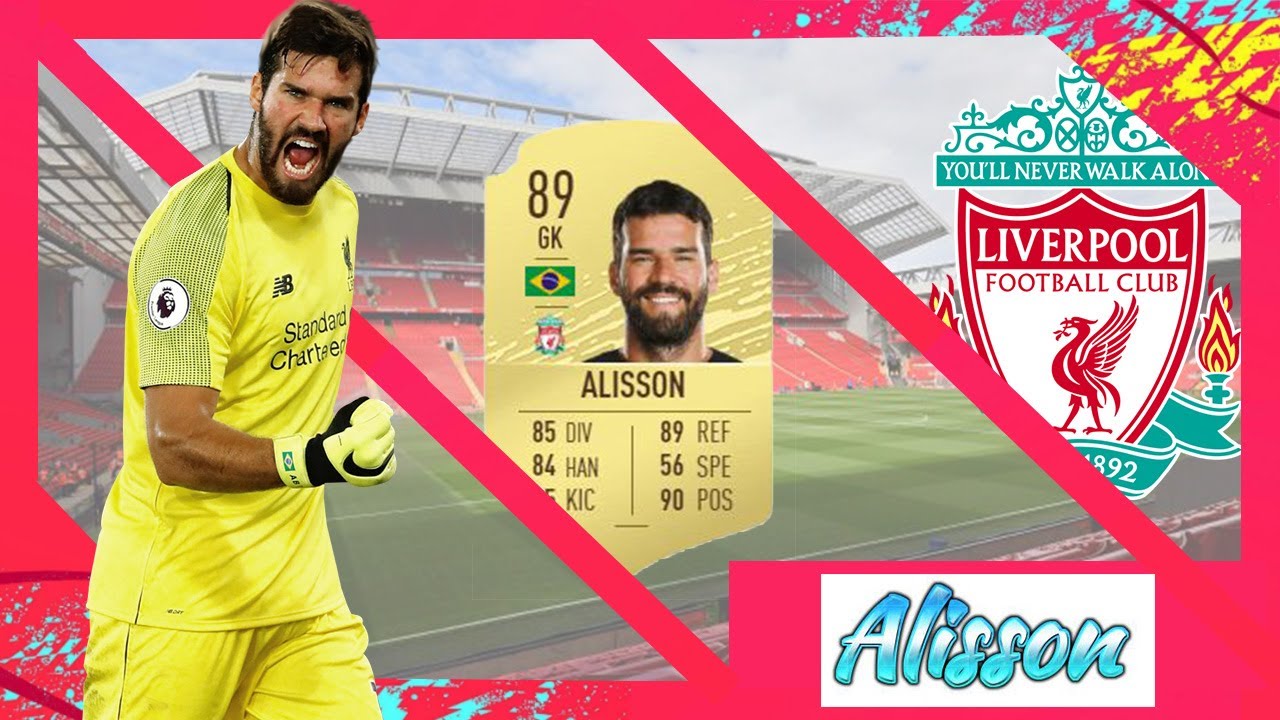 Alisson is the ultimate Brazilian shot stopper.
Brazil's number one keeper was always destined to make this list. Alisson is a born winner as he already has a Champions League win to his name and is set to add a Premier League title to his trophy cabinet. That means he can massively help you lift the gold on FIFA 20. 
His excellent performances have earned him a Team of the Year card on FIFA 20.
Alisson has a brilliant positioning rating of 90. 
His 84 handling means Alisson will never fumble the ball. 
Alisson full details - https://www.futbin.com/20/player/471/alisson
2. Roberto Firmino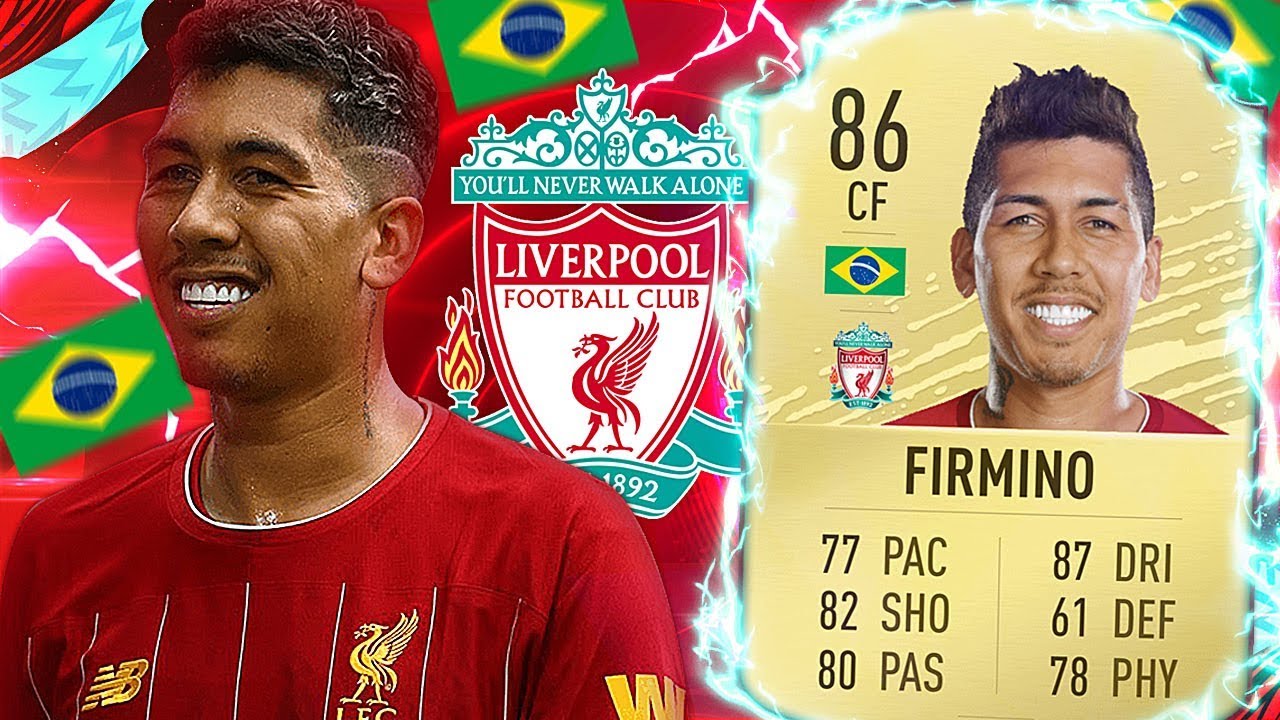 Firmino is the attacking glue that holds Liverpool's amazing front three together.
Roberto 'Bobby' Firmino is the glue that holds Liverpool's deadly attacking trio together. His brilliant runs and excellent passes make him the complete attacker. Firmino would be an excellent addition to your FIFA 20 team and here is why. 
Having 88 ball control means Firmino is a master with the ball at his feet.
5* skill moves means Firmino is one tricky customer. 
Having 86 vision means Firmino can always see the runs of fellow attackers. 
Roberto Firmino full details - https://www.futbin.com/20/player/464/roberto-firmino
1. Neymar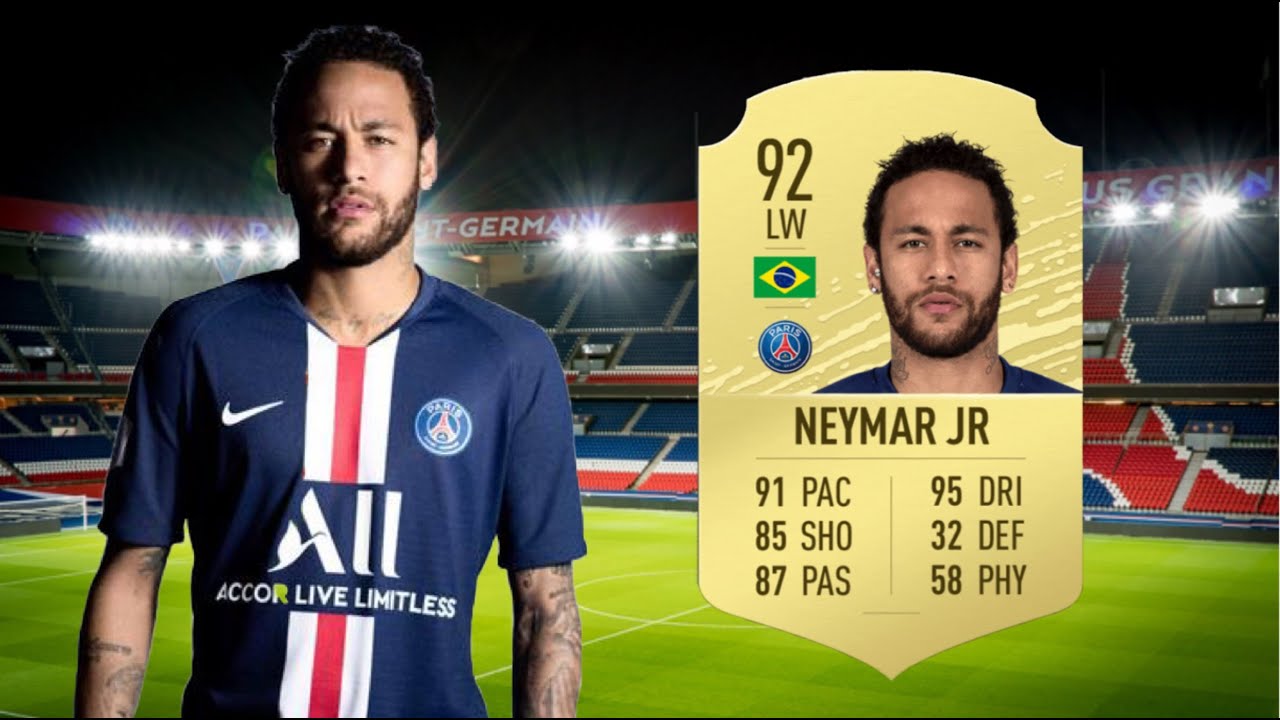 Neymar is the best Brazilain of this generation.
Neymar is simply the best Brazilian of this generation, and as you can see from this list that is not an individual title easily gained. Arguably the best player on the planet after Lionel Messi and Cristiano Ronaldo, you would be foolish not to have this man in your FIFA 20 Brazilian themed team. 
Neymar has a 5* weak foot, meaning he can score easily with both his feet.
5* skill moves make Neymar a hard player to defend against. 
Neymar's 95 dribbling makes him one of the best dribblers in FIFA 20. 
Neymar full details - https://www.futbin.com/20/player/846/neymar-jr
Also be sure to check out these articles: 
Image Gallery