[Top 15] FIFA 20 Best Asian Players Who Are Amazing
Updated: 26 Mar 2020 4:08 pm
The West imports enough from Asia already, now we're bringing their footballers too.
From the East comes a revolution...
Asia's vast array of countries has produced some of the finest players in world football. Today the number playing for clubs across the world is greater than ever, and with the advent of the Chinese Super League top European players are flocking the other way. 
Let's have a look at some of the best Asian players in FIFA, shall we?
15. Kang-In Lee (South Korea)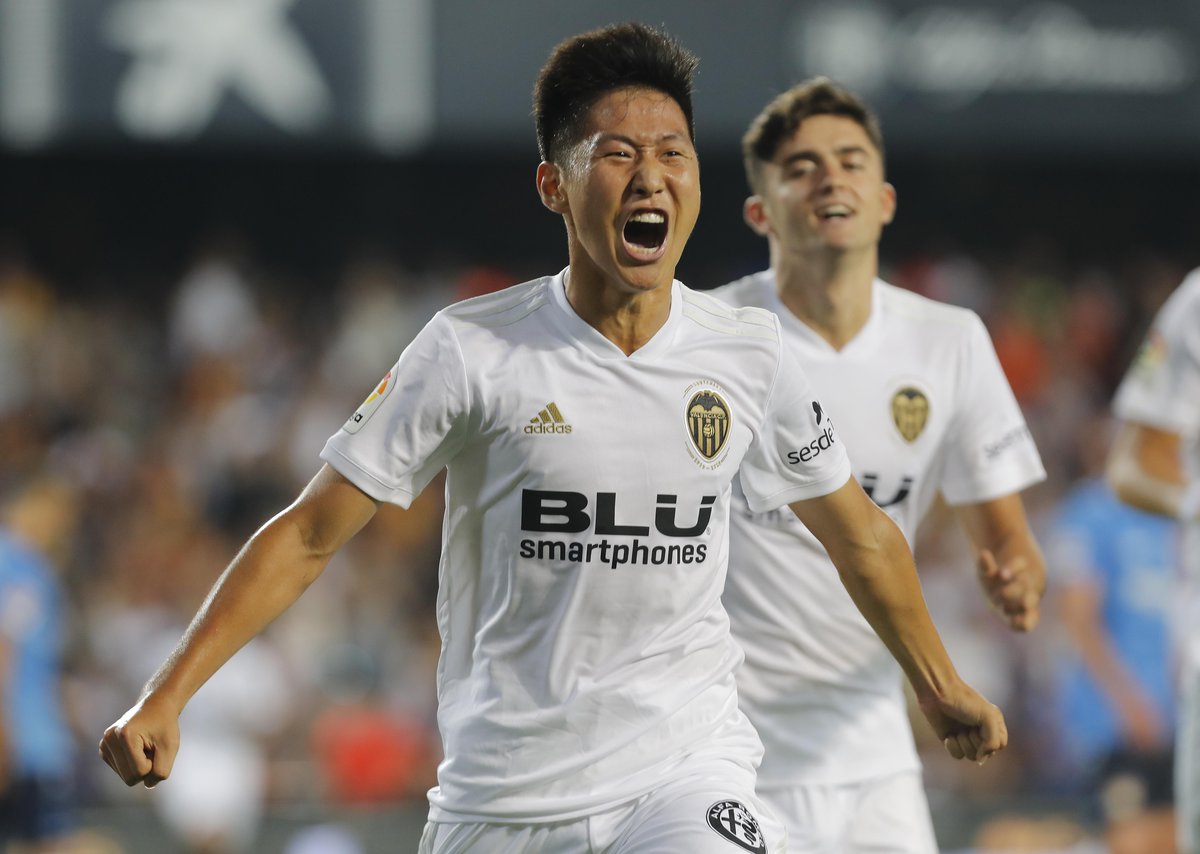 A precocious talent, this young man. Already doing well at a big club with a lot of history.
At just 19 years of age, Lee is one for the future. He boasts one of the highest potential ratings for Asian players in Career Mode. Keep an eye on this kid.
Why Lee is amazing:
85 Agility around a nicely balanced card.
4-star skill moves, essential for the CAM role.
Any offensive chem style works to suit your play style.
La Liga provides better links than most Asian players.
Current price: 450 PS4, 500 XB1, 800 PC
Kang-In Lee's full player profile can be found here.
14. Shinji Kagawa (Japan)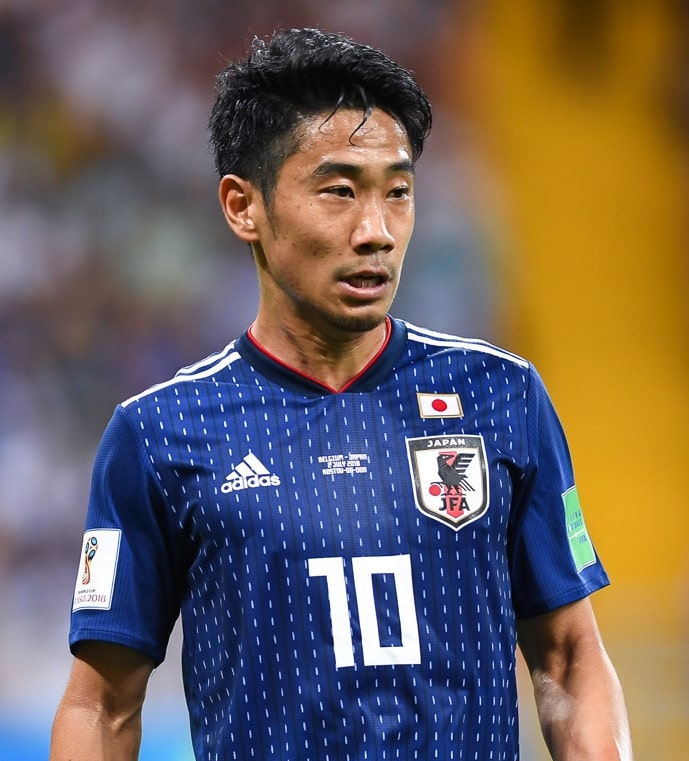 Wasted potential at Manchester United, but unfortunate to be stuck in the post-Ferguson manager vacuum.
A fan favorite from his time at Borussia Dortmund and Manchester United, Kagawa also now plays in Spain. He still offers some great benefits to a FIFA 20 starter squad. As a United fan myself I would love to throw him into a 'Where Are They Now?' squad with Nani and Bebe and I think I've just talked myself into it...
Why Kagawa is amazing:
88 Agility puts him above most of his rating contemporaries. 
4-star 4-star, a valuable asset whether you play Career Mode or Elite 1.
Put a Shadow on him for pure Pace, Hawk for Pace and Shooting, or an Artist for top tier Dribbling.
Like Lee, you can link him to a myriad of La Liga players.
Current price: 450 PS4, 450 XB1, 450 PC
Shinji Kagawa's full player profile can be found here. 
13. Shin-Wook Kim - Inform (South Korea)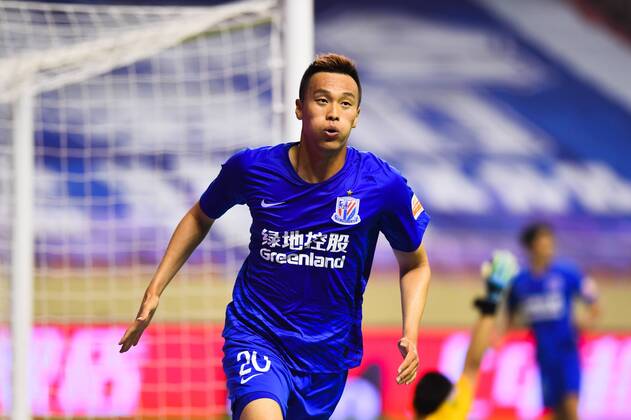 Trying out a CSL squad? Get this guy in there and he will feast on defenders.
Shin-Wook Kim is tearing up the Chinese Super League with nine goals and two assists in twelve games this season. He has a well deserved FIFA 20 Inform card to show for it. If this guy played in any other league his price would be ten times higher, I HIGHLY suggest picking him up.
Why Kim is amazing:
4-star weak foot for finishing on either side.
98 Strength to bully the opposition.
6'5" with 92 Heading Accuracy for balls into the box.
Stick a Hunter on him for nice Shooting and decent Pace.
Current price: 20k PS4, 30k XB1, Extinct on PC
Shin Wook Kim's full player profile can be found here.
12. Gen Shoji (Japan)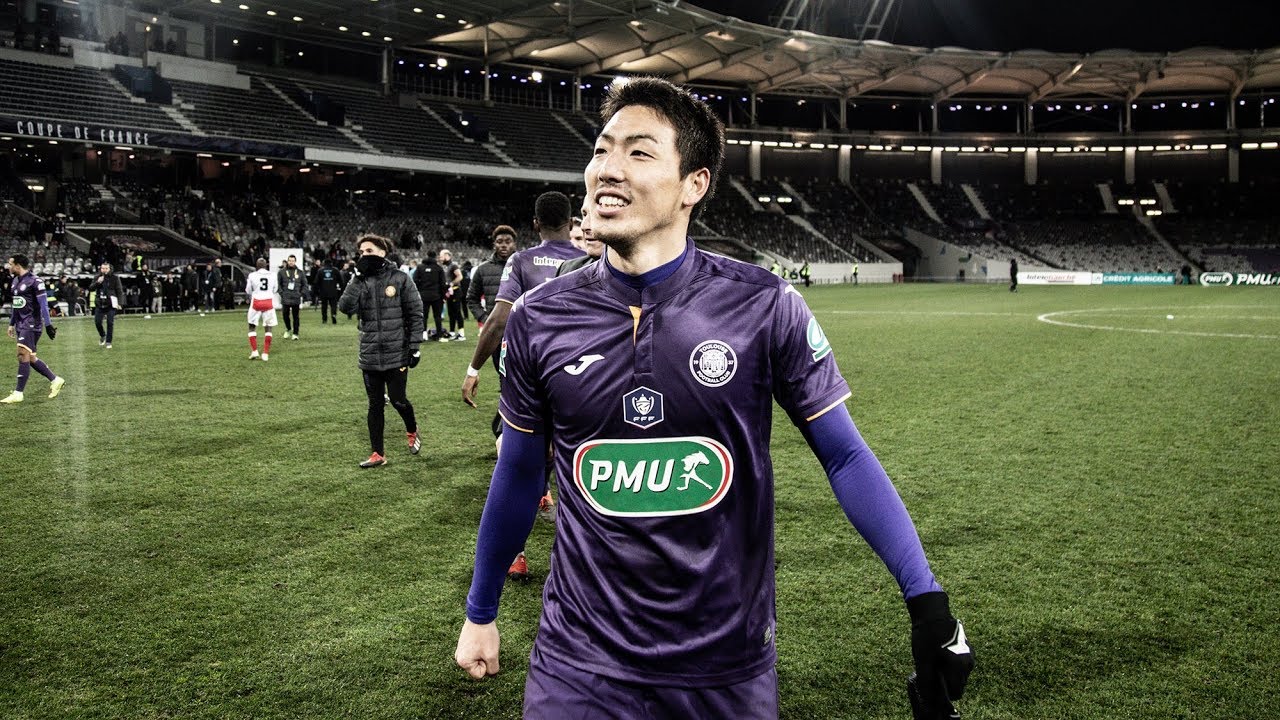 A French foray brought experience and a nice FIFA 20 Objectives card for Shoji.
Returning to his homeland after a stint in France with Toulouse, Shoji represents the Japan national team. His Objectives card is fantastic if you were lucky enough to pick it up. He is outrageously cheap for how good he is too.
Why Shoji is amazing:
80 Pace, blinding for a non-special CB.
Sentinel boosts him to mid-80s Defending and Physical.
81 base Stamina to keep up with his pace.
Good Ligue 1 links if you pick up his Toulouse card.
Current price: 1.7k PS4, 1.7k XB1, Extinct on PC
Gen Shoji's full player profile can be found here. 
11. Eran Zahavi (Israel)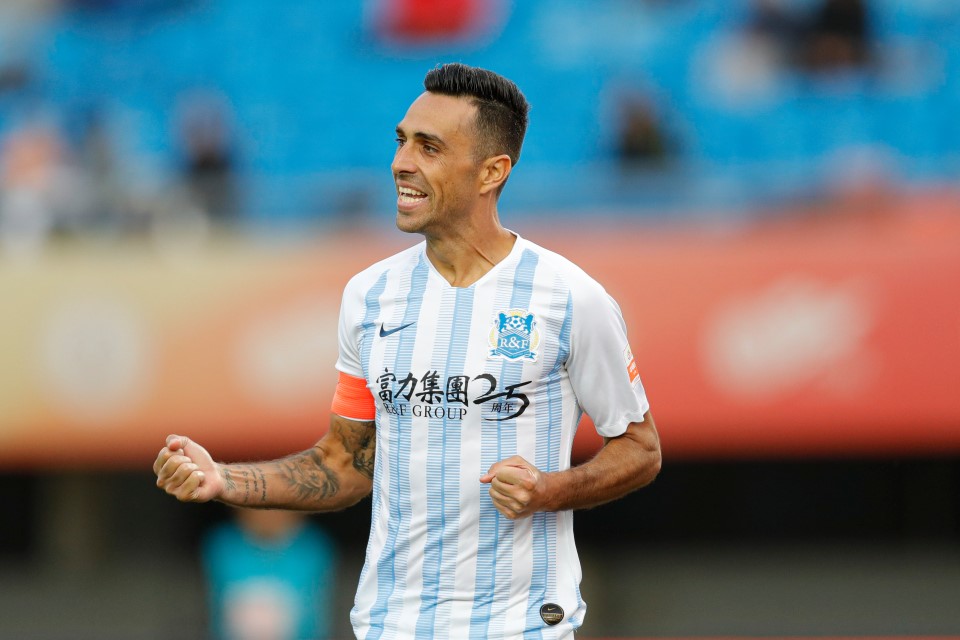 A goal machine. The CSL is not a bad league at all to build a team around in FIFA 20.
99 goals and 30 assists in just 110 games for Guangzhou R&F follows 98 and 14 in 119 for Maccabi Tel Aviv. Zahavi is a goal machine and hit 29 in 28 last season. You've got the makings of a shock-inducing team with him and Kim up top.
Why Zahavi is amazing:
4-star 4-star and 89 Agility for the tight spaces around the box.
Hunter gives him the Pace to get in behind and the Shooting to finish.
He would be a star of any CSL team for under 1k coins.
6'0" combined with Pace and Finishing makes him the total package.
Current price: 700 PS4, 700 XB1, 700 PC
Eran Zahavi's full player profile can be found here. 
10. Chanathip Songkrasin (Thailand)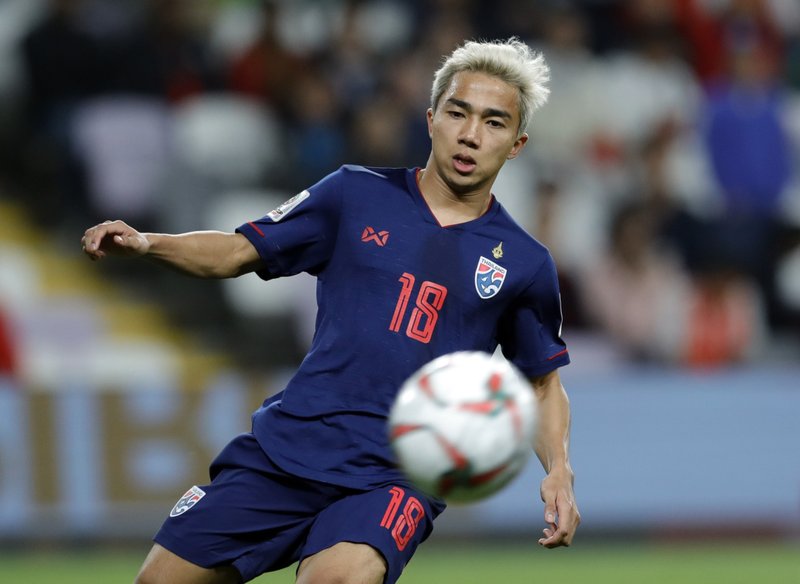 Never discount a player based on height. Unless they're a center-back, in which case 5'2" won't cut it on FIFA.
Songkrasin has been in Japan for the last three seasons. He is considered one of Thailand's top talents, capable of silky skills as well as robust challenges defying his 5'2" frame. The Thai Paul Scholes? Too far?
Why Songkrasin is amazing:
85 Pace 91 Agility right off the bat.
5-star skills to trick through any silver and most gold defenses.
Hunter for beastly 95 Pace, Sniper for big Shooting and Dribbling boosts.
Silver teams are always super fun to play with and test yourself.
Current price: 300 PS4, 300 XB1, 1.2k PC
Chanathip Songkrasin's full player profile can be found here. 
9. Sargis Adamyan (Armenia)

The German league is no stranger to Asian players and Adamyan has settled in well in the Bundesliga.
Sargis Adamyan joined Hoffenheim in Germany last year, scoring three times in seven games so far this season. He's won 16 caps for Armenia, scoring his only goal so far in 2018. Who doesn't get to this stage of FIFA and think 'Screw it, let's play with silvers for a laugh?'
Why Adamyan is amazing:
Sniper put his Shooting and Dribbling in the mid-80s, well worth it for a silver CAM.
Very well rounded Shooting, Dribbling, Pace and Physical stats.
High/Medium work rates, at 6'0" he's a strong presence in your midfield. 
Bundesliga provides a wealth of silver talent to link with.
Current price: 600 PS4, 800 XB1, 1.4k PC
Sargis Adamyan's full player profile can be found here. 
8. Lei Wu (China PR)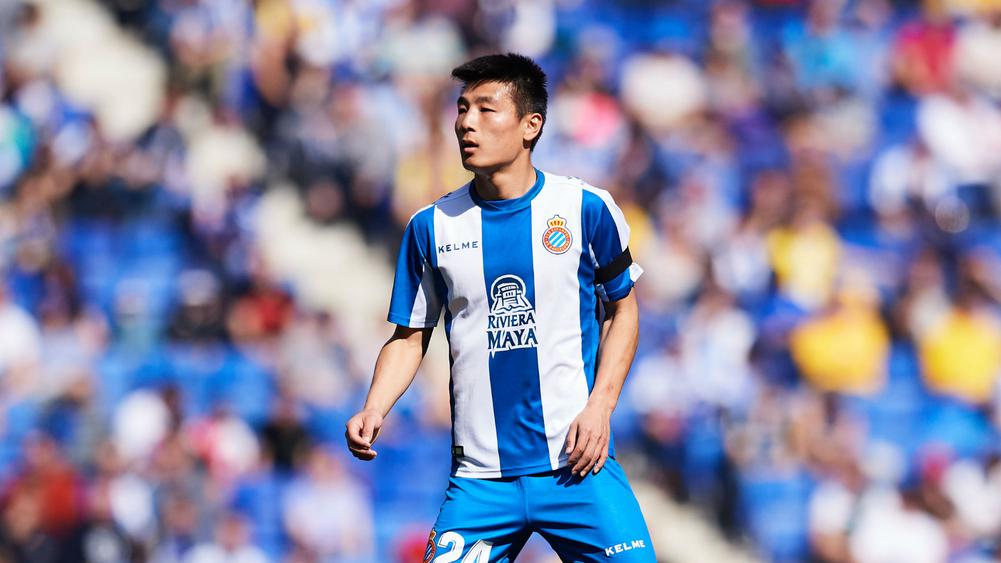 A respectable international record and fantastic ratio in his home country gave Lei the chance to be the first Chinese goalscorer in La Liga.
After scoring 151 goals in 296 games in China, Lei Wu became another Asian export to Europe, joining Espanyol in 2019. He has scored 18 goals in 67 caps for his country. 
Why Lei is amazing:
87 Pace including 90 Acceleration, with a 4-star weak foot for finishing once in behind.
5'9" with 87 Jumping will have him winning a lot of contested headers.
Deadeye gives a +11 Shooting increase, matching speed with goals.
Good league for links outside his country.
Current price: 700 PS4, 700 XB1, 700 PC
Lei Wu's full player profile can be found here.
7. Neil Etheridge (Philippines)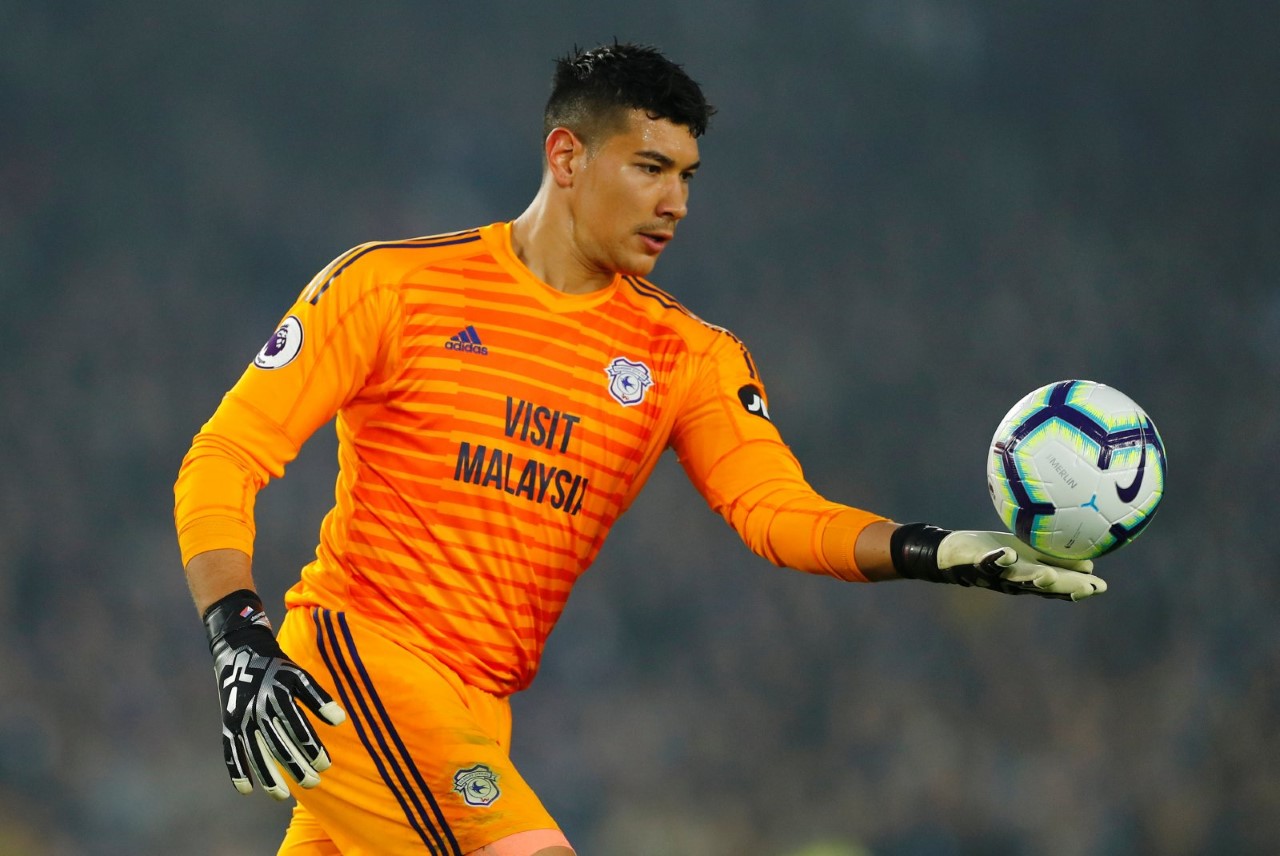 A reliable force between the posts, Etheridge is looking to make it back to the English top flight.
A hero for Cardiff City while they were in the Premier League. Etheridge remains with the club as they aim to return to England's top flight. When (if) they do, make sure you put him in your Fantasy team. The guys saves penalties for days.
Why Etheridge is amazing:
Massive boosts with Glove chem style: 92 Diving, 82 Handling, and 91 Positioning.
6'3", tall enough to reach anything while still feeling mobile.
The 3-star weak foot will do a decent job on his weaker side which is important for keepers.
Quick to come for crosses and through balls to snuff out attacks.
Current price: 350 PS4, 350 XB1, 400 PC
Neil Etheridge's full player profile can be found here.
6. Lior Refaelov - MOTM (Israel)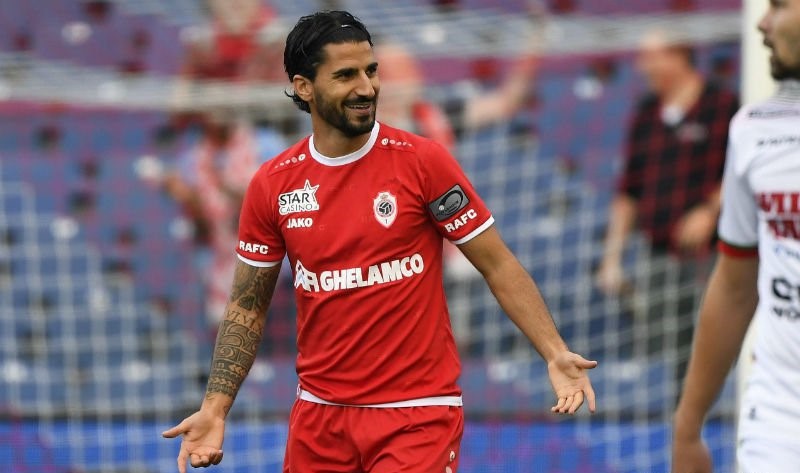 A very fun card to use. Refaelov is proving to be quite the goalscorer, don't be surprised to see him in a big five European league next year.
Refaelov scored ten goals in 34 games for Royal Antwerp last season, making his move permanent in the summer. He's notched ten more goals in just 19 games so far this term. Besides, that cheeky grin alone should be enough for you.
Why Refaelov is amazing:
With a Sniper chem style, he gets 91 Finishing, 91 Agility, 99 Penalties, and 94 Dribbling stat.
4-star 4-star, teams well with an upgraded dribbling chem style.
Affordable, high-quality card that can fit into fun hybrids (links with Zahavi above).
Well rounded base card, 88 curve and 84 FK accuracy for a set-piece taker.
Current price: 15k PS4, 15k XB1, 15k PC
Lior Refaelov's full player profile can be found here.
5. Daichi Kamada - MOTM (Japan)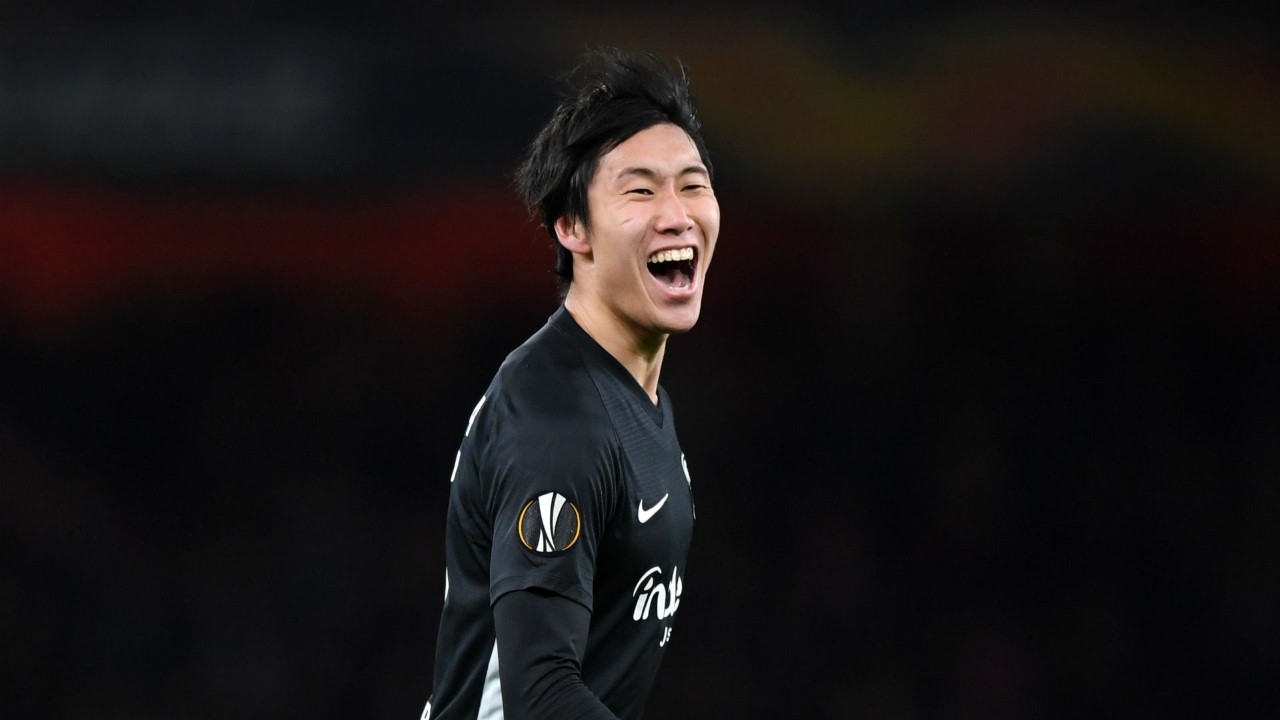 Tall, quick and strong. A great pull for an alternative squad, and having a good season in Germany.
Since returning to Frankfurt after a fruitful loan in Belgium, Kamada has notched 17 Bundesliga appearances in 2019/20, as well as scoring six goals in 13 Europa League games that helped him to this Man of the Match card. 
Why Kamada is amazing:
Plentiful league links, you can use his silver version and link to Adamyan if you want.
Hunter gives him 90 Pace, 89 Finishing, 88 Shot Power and Positioning.
4-star weak foot to cut inside and finish attacks.
6'0" for coming off his wing at the back post.
Current price: 10k PS4, 15k XB1, 24k PC
Daichi Kamada's full player profile can be found here.
4. Hidetoshi Nakata - Icon Moments (Japan)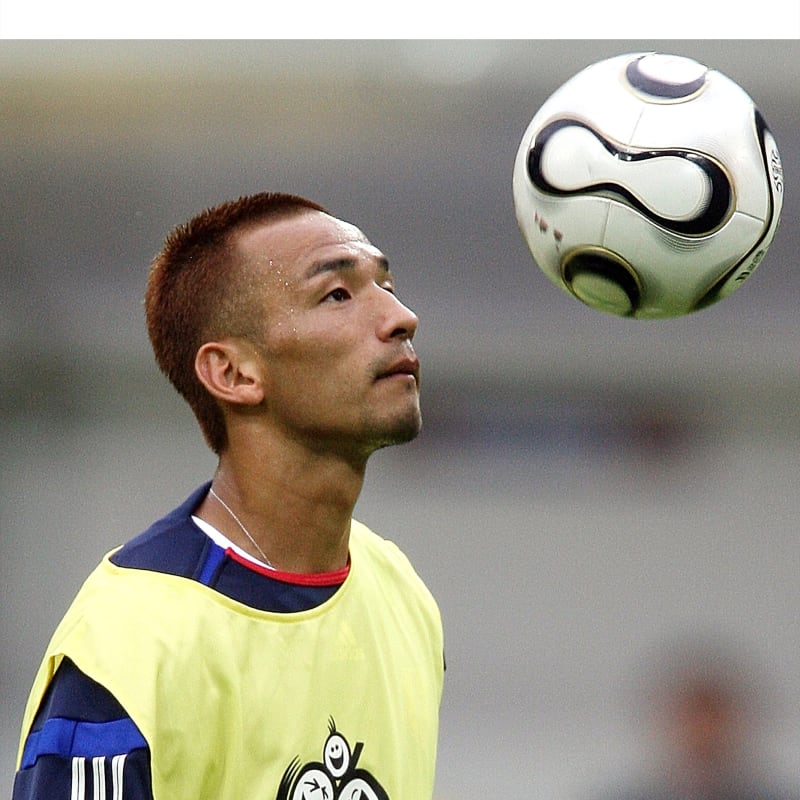 A master of the football as well as the media, press in Japan were obsessed with Nakata's every move.
Hailed as Asia's answer to David Beckham, Nakata retired at the age of just 29. An Icon card for the last few generations of FIFA, he's a great price for a special player. Read up on his story when you're finished every single article on this site, it's a fascinating one.
His base Icon is 100-160k, his Prime 600-800k, so he's very affordable. 
Why Nakata is amazing:
High Stamina on all versions, 4-star 4-star, a fantastic CAM.
Unbelievably well-balanced stats, a Basic chem style works well and a Sniper gives him 95 Shooting and 98 Dribbling.
95 Ball Control, 94 Composure, 96 Long Shots and 95 Shot Power are just some of his highlights. 
Play him anywhere from ST to CM and he'll be effective. 
Current price (Prime): 660k PS4, 580k XB1, 820 PC
Hidetoshi Nakata's Icon Moments full player profile can be found here. 
3. Henrikh Mkhitaryan (Armenia)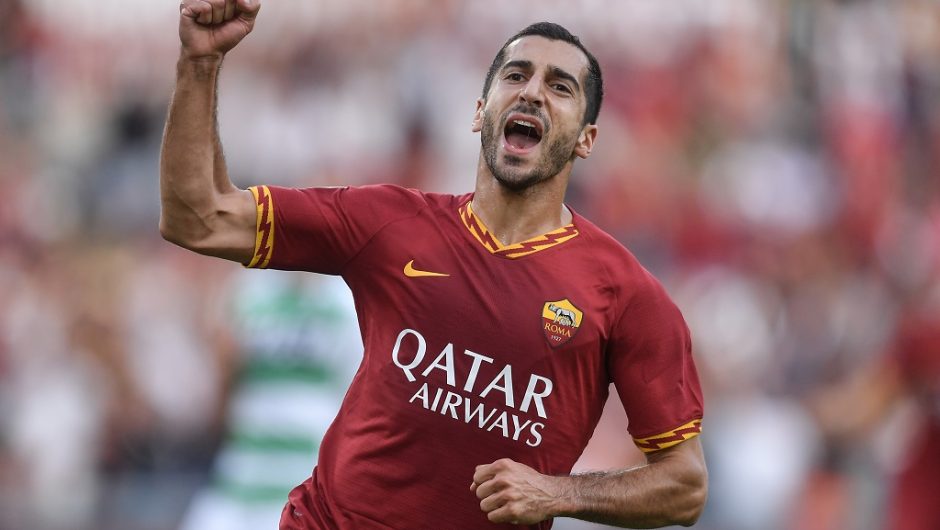 Mkhitaryan became a cult hero at Manchester United following Europa League heroics but never nailed down a starting XI place.
The Armenian is currently on loan at AS Roma from Arsenal. Mkhitaryan is known for his quick feet, deceptive pace and knack for a big goal especially in Manchester United's Europa League-winning campaign. 
Why Mkhitaryan is amazing:
5-star weak foot, not many players can claim that.
Engine for 90 Dribbling 84 Pace.
Nicely rounded Dribbling to begin with if you're a card hoarder that can't spare a chem style.
An ideal option for a cheap Calcio A team.
Current price: 800 PS4, 700 XB1, 750 PC
Henrikh Mkhitaryan's full player profile can be found here.
2. Heung-Min Son (South Korea)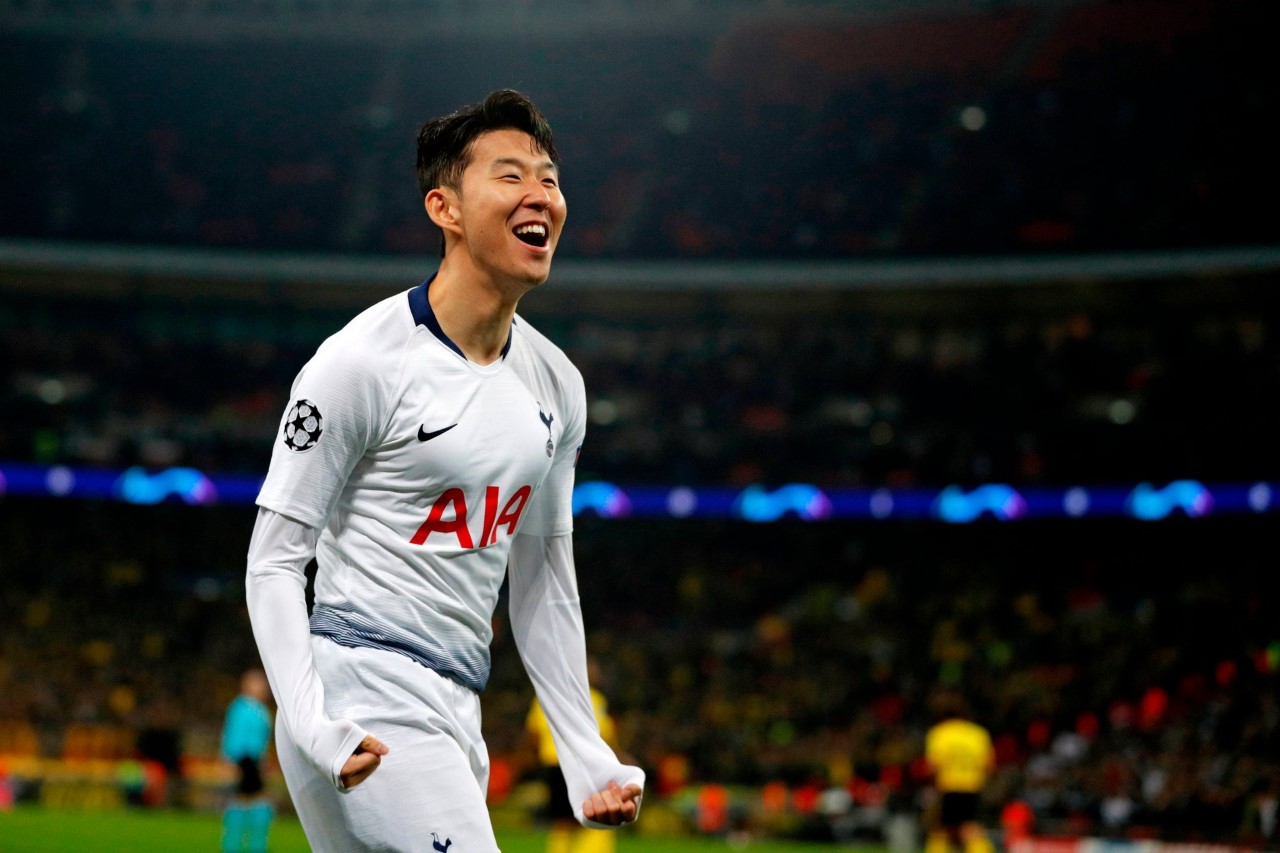 A genuinely two-footed player strikes fear into defenders' hearts everywhere. Son is that player.
Tottenham's second most important player behind Harry Kane, Son has established himself as a top player in world football able to play right across the forward line. Also one of those footballers you just feel gives great hugs. Him and Zlatan.
Why Son is amazing:
Pace, Shooting and Dribbling mid-to-high 80s.
Five upgrades for those with some extra savings.
The 5-star weak foot is a rare find in quality cards.
Hunter gives him 98 Pace and 92 Shooting for a deadly ST/CF card.
Current price: 103k PS4, 75k XB1, 124k PC
Heung-Min Son's full player profile can be found here. 
1. Shoya Nakajima - SBC (Japan)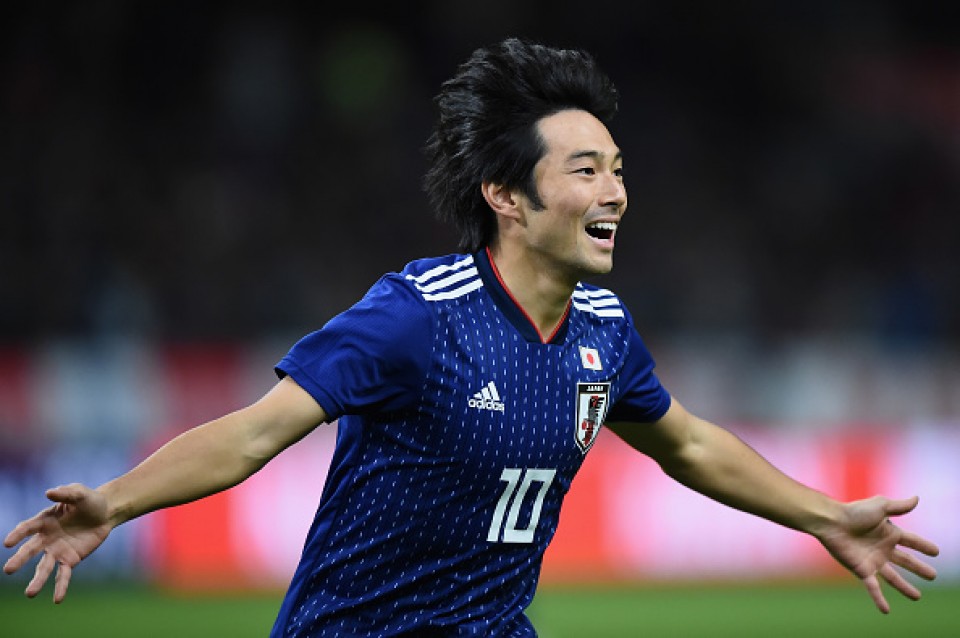 A top performer outside his native Japan, expect to see more of Nakajima going from strength to strength in his sophomore season with Porto.
Porto's Nakajima is just 25, entering the prime of his career. Five goals in 19 internationals isn't a bad return for a midfielder, and his 84 rated SBC card in FIFA 20 is genuinely ridiculous.
Why Nakajima is amazing:
Pace? 96 Acceleration. Dribbling? 98 Agility and Balance. Shooting? 86 Positioning, 87 Shot Power. This card has you covered.
91 Stamina so you can use him as a LM if you want to, but he's best as a LW.
Deadeye gives him 99 Positioning, 97 Finishing and Shot Power, 95 Vision.
An Engine gives him 99 Acceleration, Agility and Balance, 97 Dribbling and 94 Sprint Speed.
Estimated SBC price: 145k PS4, 278k XB1, 310k PC
Shoya Nakajima's full player profile can be found here.
Also be sure to check out these articles: 
Image Gallery