[Top 5] Bloodborne Best Armor (And How To Get Them)
Updated: 30 Jul 2021 8:20 pm
Bloodborne gives you wiiiings
Bloodborne does a lot of things right, and fashion is definitely one of them
Bloodborne is like many of its Souls game predecessors in several ways, but the importance of outfitting yourself with the right kind of armor is not one of them. Called "Fashionborne" for a reason, armor in Bloodborne has little effect on your health and specific resistances, but that does not stop us from trying to look our best. Nor should it. 
Read through this article for a ranking of Bloodborne's most awesome armor sets, how you can get them, and uncover some of the lore behind them. 
5. Graveguard Set
How to find the Graveguard Set.
If you feel like you are completely lost while searching for this set in the Forbidden Woods, you are on the right track. Burrowed deep within the maze-like forest, the Graveguard outfit is a horrifying sight to behold. While it is not the most stylish set, it has a brutal, raw look to it that serves the game's playstyle so well. You are a hunter of beasts after all, and there's no time to be looking pretty. 
Spooky season is upon us.
What it lacks in looks it makes up for with stats, with excellent Arcane and Frency resistances, and decent Physical and elemental damage protection. 
The utilitarian's go-to look, and a nod to the Crimson Set in the original Dark Souls game. What more could you want?
Armor Stats
Physical DEF: 210
Bolt: 280
Fire: 230
Blood DEF: 220
Arcane: 270
Frenzy RES: 138
4. Bone Ash Set
How to find the Bone Ash Set.
I am a sucker for hats, and this might be the best one in the game.
Worn by the Keeper of the Old Lords in the Chalice Dungeon, this set is a bit out of a regular player's way, but attaining it will also grant you an outfit with the second-best fire and bolt resistance in Bloodborne. One thing to keep in mind is that in exchange for excellent physical defense, you get the worst blood damage defense rating in the game. But hey, that hat is worth it.
Keeper of the Old Lord, guard of eldritch secrets. 
Outfits like this remind me of how much there is to know in this game. With lore as rich as any Souls game, the Bone Ash Set looks like something from a distant past: like the world of Bloodborne was truly ancient before you even knew of it. Yet another thing to love in this game. 
Armor Stats
​​Physical DEF: 290
Bolt: 320
Fire: 330
Blood DEF: 140
Arcane: 140
3. Crowfeather Set
How to find the Crowfeather Set.
If there was a scale from 1-10 describing how badass some of these armor sets look, the Crowfeather Set is a definite 10. Not only do you look like a force of nature while wearing it, but the garb also flows and dances when you fight against your enemies, making you look almost beast-like in an eerie (yet super cool) way.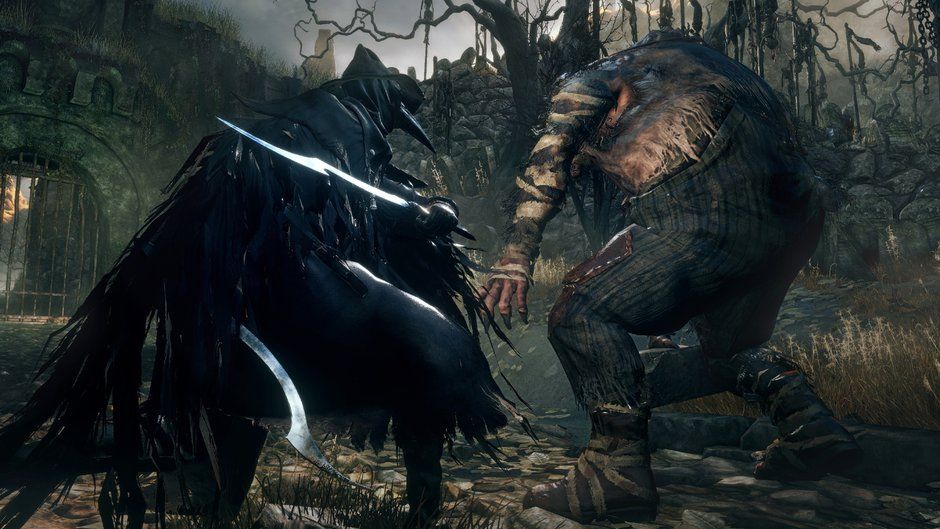 Come on, Eileen!
As with most armor in-game, the physical stats do not rank it significantly higher than most other sets, but it provides great physical and blood attack defense. The headpiece of this set provides some of the best frenzy resistance, something to keep note of when you go up against the Winter Lanterns (gosh, I hate those things).
Armor Stats
Physical DEF: 240
Bolt: 210
Fire: 210
Blood DEF: 320
Arcane: 200
Frenzy RES: 138
2. Gascoigne's Set
How to find Father Gascoigne's Set.
The story of Father Gascoigne is one of tragedy and misfortune. One of the Healing Churches' premier hunters, he succumbed to the blood-madness that plagued the town of Yharnam; the very madness he fought to exterminate.
What he left behind was his armor set, and players still thank him for it!
His armor is an excellent middle-ground between style and utility, perfect for early users to adopt. It becomes useful due to its high poison resistance stats, something most players find especially handy when they encounter the Blood Starved Beast later on.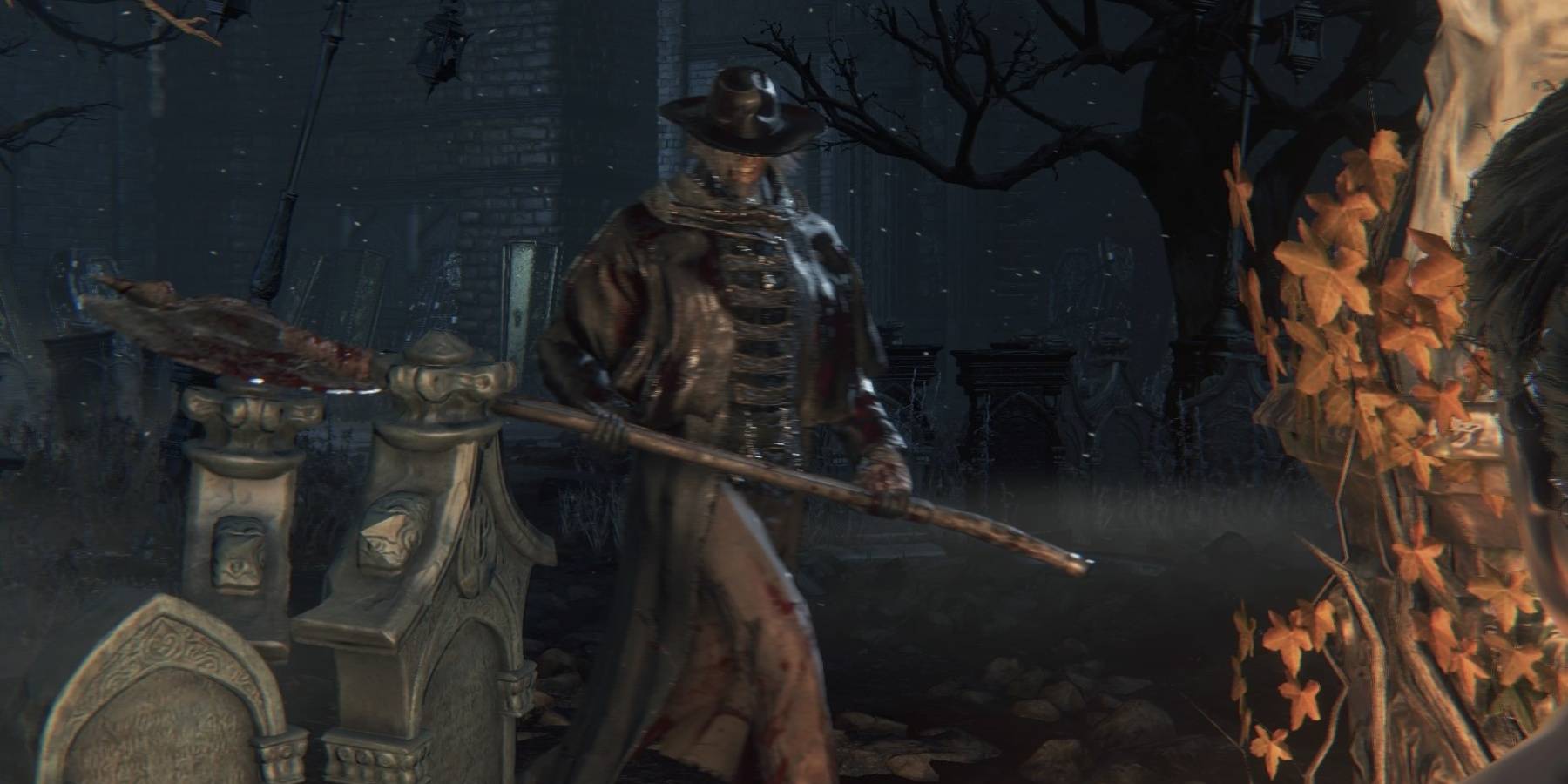 "Beasts all over the shop" - Father Gascoigne.
While wearing this set, be careful not to fall victim to the same bloodlust that led Father Gascoigne to his fate. 
Armor Stats
Physical DEF: 220
Bolt: 250
Fire: 250
Blood DEF: 220
Arcane: 280
Slow Poison: 134
Fast Poison: 128
1. Cainhurst Armor Set
How to find the Cainhurst Armor Set.
You must be sure you really like this set before reading this review. Despite being the most stylish set in Bloodborne, this set is also the most expensive and difficult one to get. 
Once you get it though, boy oh boy, watch out.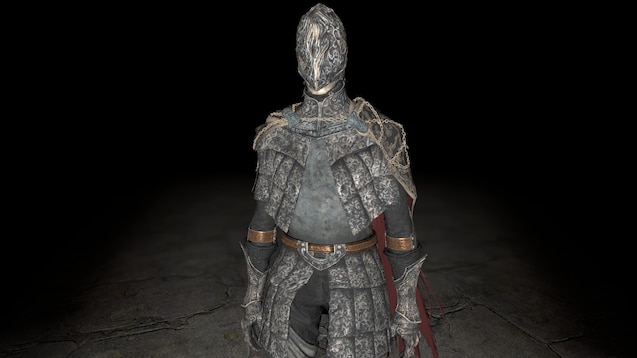 Slay in style, fellow hunter. 
With its red cape, incredible helmet, and best-in-game Physical Defense stats, the Cainhurst Armor set pays for itself during your first and subsequent NG+ cycles. 
One thing to note is, in exchange for excellent Physical Damage resistance, you part ways with Arcane and elemental damage protection. It is only a problem in specific situations but is something to keep in mind before investing the 113,000 Blood Echoes required to purchase this set.
Armor Stats
Physical DEF: 300
Bolt: 110
Fire: 200
Blood DEF: 320
Arcane: 140
You May Also Be Interested In:
Image Gallery