[Top 10] Best Tokyo Revengers Wallpapers That Look Awesome
Updated: 30 Dec 2021 4:08 pm
Put these up in your house for sure!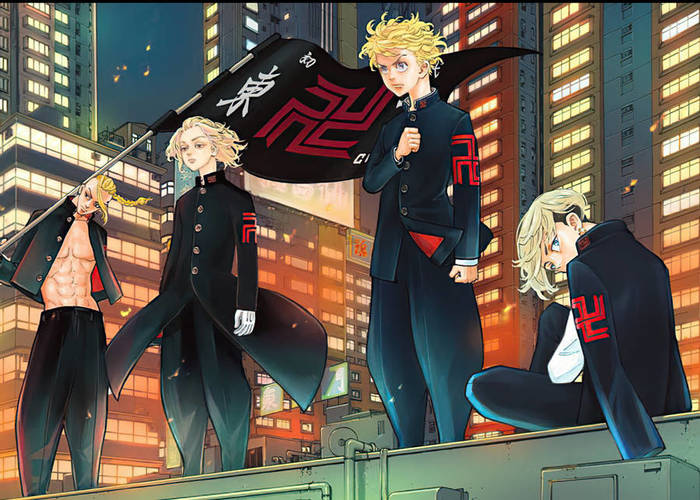 Honestly one of the most influential Tokyo Revengers posters out there, illustrated by none other than the author himself, Ken Wakui, the wallpaper depicts four key members of the Tokyo Manji Gang standing atop a roof in a populated district. From left to right stands Draken, Mikey, Takemichi, and Chifuyu. Honestly an incredible use of color as well. 
(p.s. Those aren't swastikas. That is the manji symbol, widely known as a symbol of divinity and spirituality. It's also facing the opposite way.)
Link: https://wallpapercave.com/tokyo-revengers-pc-wallpapers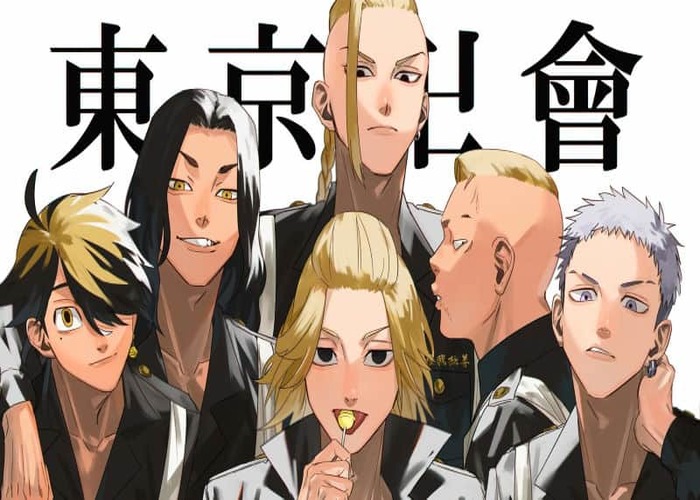 Now, this is just a fun one. Depicting key actors in the Tokyo Revengers plotline and influential pieces of the Tokyo Manji Gang set. From left to right, underneath the kanji for the title, there is former member Kazutora, Baji, Draken, Haruki, Mitsuya, and the centerfold is Mikey. Honestly to the point but a great piece of art to look at. 
Link: https://coolthemestores.com/tokyo-revengers-wallpaper-anime-hd-new-tab/
Another masterpiece by Ken Wakui, depicting the original members of the Tokyo Manji Gang, including the main character himself. Atop a bunch of wrecked and abandoned vehicles stands Draken, Mikey, Baji, and Kazutora. The background is pretty simple compared to the next one I'm about to show you. However, Wakui's unique style is amazing as always. 
Link: https://wallpaperforu.com/tokyo-revengers-wallpaper-hd-desktop/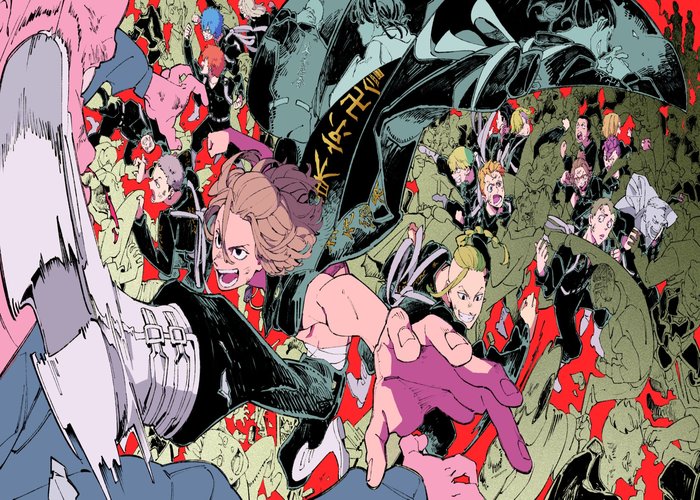 Now there is a lot to unpack here, besides this probably being the most emotive we've seen Mikey in any of these posters so far. This wallpaper boasts the energy that Tokyo Revengers is all about. Braggadocious and unbridled energy that takes you through every panel and every scene is the soul of this show and artist @1satsuki0 did their thing! There are too many characters here to count so head to the Tokyo Revengers Wikia and go down the Tokyo Manji Gang list. 
Link: https://www.reddit.com/r/TokyoRevengers/comments/p97u3h/came_across_this...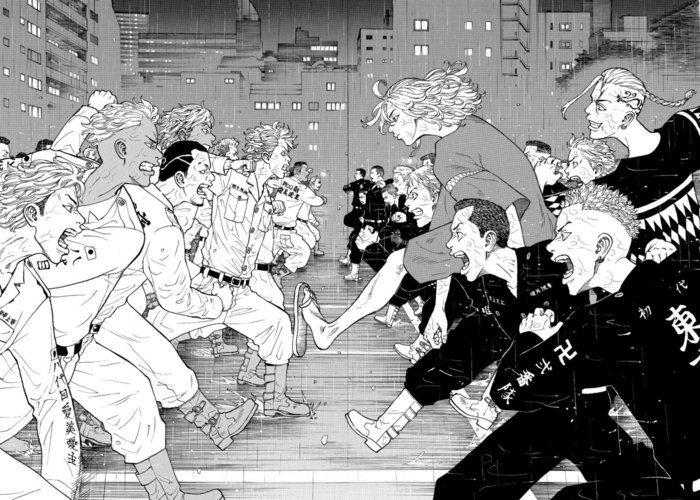 Now, this is a panel from one of the scenes from the manga, portraying the clash between the Tokyo Manji Gang and Moebius, a critical moment in the manga. Ken Wakui shines yet again with the detailing on each gang member's face. You can see the variety of emotions, ranging from frantic to ecstatic. This is the reality of being in a life like this, these few seconds of fear before you might get punched in your face brings forth raw feelings that the artists depicted perfectly. 
Link: https://wall.alphacoders.com/by_sub_category.php?id=344100&name=Tokyo+Re...
Another panel (and mind you, that is still not a swastika) illustrated by Wakui. This shows the back of the Manji attire, as well as their fatigues in more detail. This panel is simply very cool and subtly portrays the hierarchy of the main gang, with Mikey easily towering above his compatriots with Draken closely in tow, the other members huddled in a mass to the left, looking comfy. 
Link: https://wallpapercave.com/tokyo-revengers-manga-desktop-wallpapers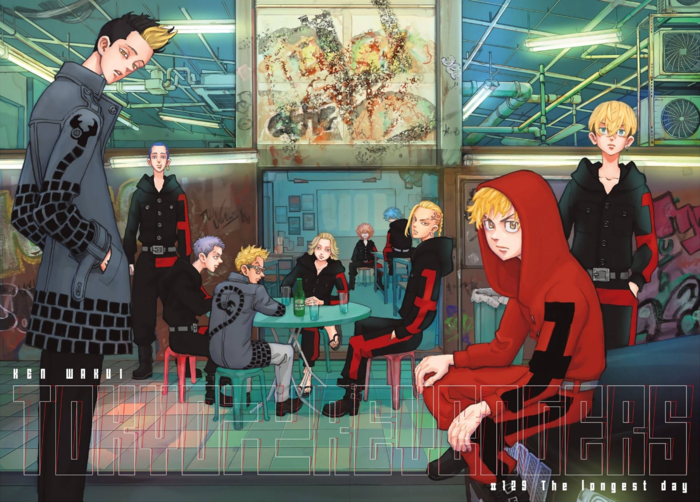 Another one by our boy, Wakui, for chapter 129. This gives the gang a different design with more emphasis on Takemichi, our main character. The fatigues here are distinctly different and have a much more modern and unified approach to them, Takemichi actually looks way more experienced as he takes the front, while Chifuyu stands right behind him. 
Next, there is Draken, Mikey, and Mitsuya sitting at a table with our main antagonist, Kisaki. In the back sit the Kawata twins, and the large towering blue-headed man is Shiba. Finally, on the far left is the former captain under Kisaki currently, Shuji Hanma. 
Link: https://tokyorevengers.fandom.com/wiki/Chapter_129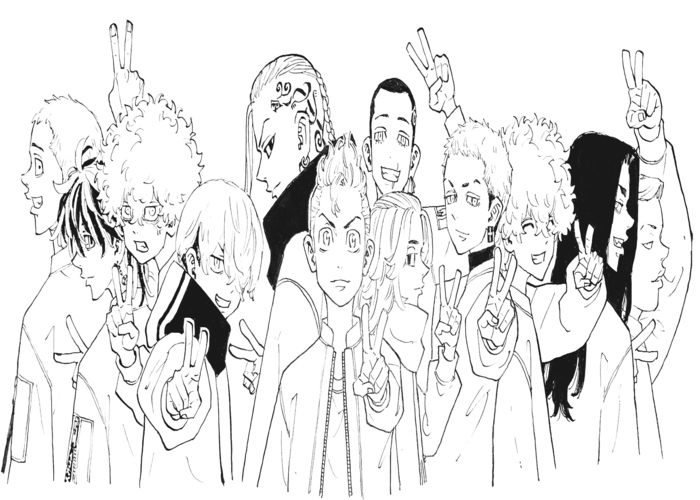 This seems to be one of Wakui's throwaways however it pretty much depicts all of the Tokyo Manji Gang's key members clear as day, and probably as happy as they all generally can be in a group illustration like this. Not much to say, just a very nice piece of artwork by the author, props to the author. 
Link: https://apkpremier.com/details/com-kirito-app-wallpaper-tokyorevengers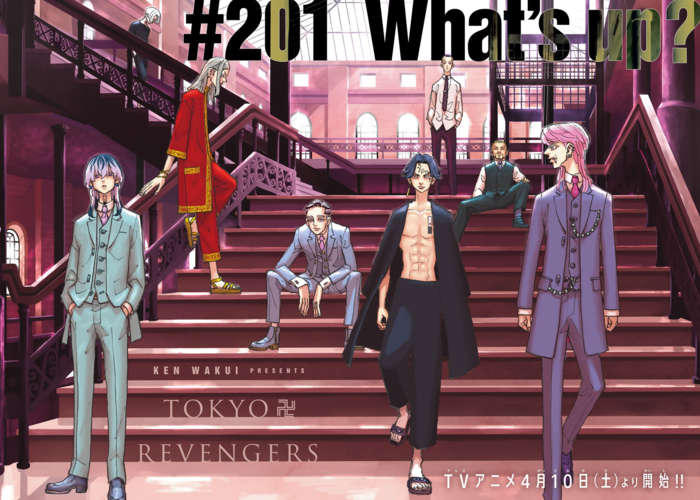 This wallpaper is from chapter #201 and shows the high-ranking members of the Black Dragons. From left to right it's Rei Haitani, Hajime Kokonoi, Rindo Haitani, Kakucho Hitto, Kanji Mochizuki, and Takeomi Akashi. Wakui made them look dapper and gave them the ominous vibe they so well deserve. 
Link: https://w1.tokyorevengers.online/manga/tokyo-revengers-chapter-201/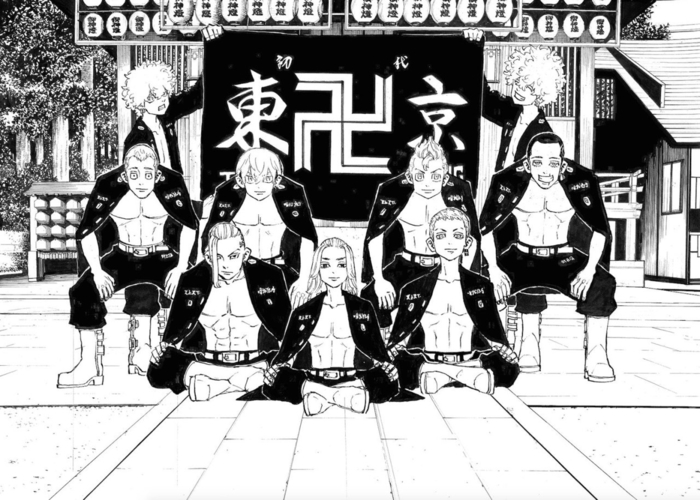 This is the last one I thought was honestly very cool, a different design still incorporating the manji symbol and portraying all of the main members, high-ranking or not, within the Tokyo Manji Gang. With Mikey leading the gang to one of their key spots within the show and everyone looking downright awesome. This is one of my personal favorites by Wakui. 
Link: https://bitanaka.tumblr.com/post/649257620725694465/the-tokyo-manji-gang
Here are Four Other Articles to Enjoy!