[Top 15] Best Slice-of-Life Anime You MUST Watch
Updated: 29 Jan 2021 11:37 am
If you like anime babies, super sweet anime boys, and all things warm and fuzzy, School Babysitters is for you! (above)
15. Sanrio Boys 
High school boy Kouta Hasegawa cherishes his Pompompurin plush, a gift from his late grandmother. But he's afraid of what classmates might think about a male liking cute stuff. He meets other boys who show him to love the Sanrio characters and not be embarrassed.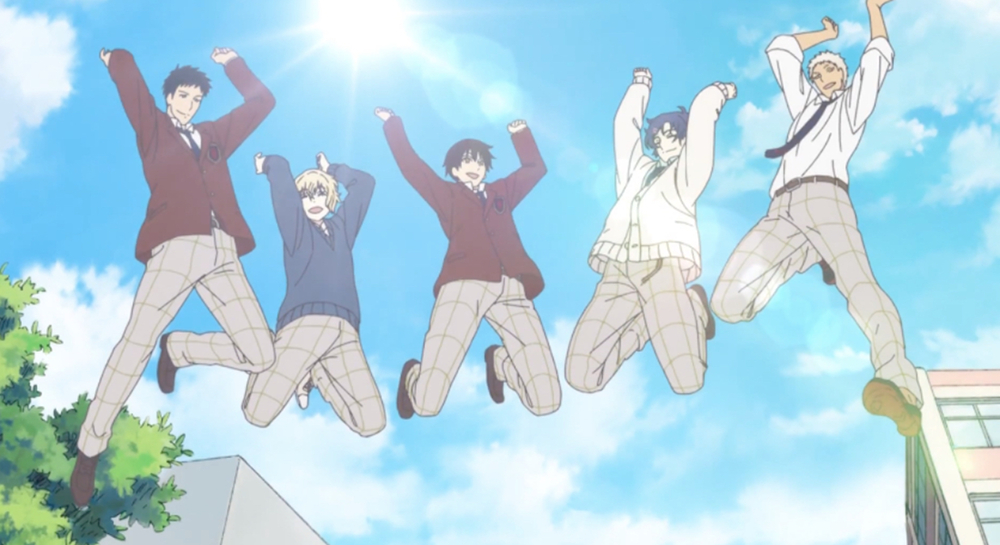 Real men: Kouta Hasegawa, Yu Mizuno, Shunsuke Yoshino, Ryou Nishimiya, and Seiichirou Minamotogo against negative male stereotyping. Their love for Hello Kitty, a franchise mostly popular with girls, is very significant in the series. 
14. The Helpful Fox Senko-San 
Work was all Kuroto Nakano could focus on, with stress slowly eating at his health. But that all changes when he finds what looks like a little girl in his apartment. Sent to Earth, 800-year-old fox god Senko wants to pamper him.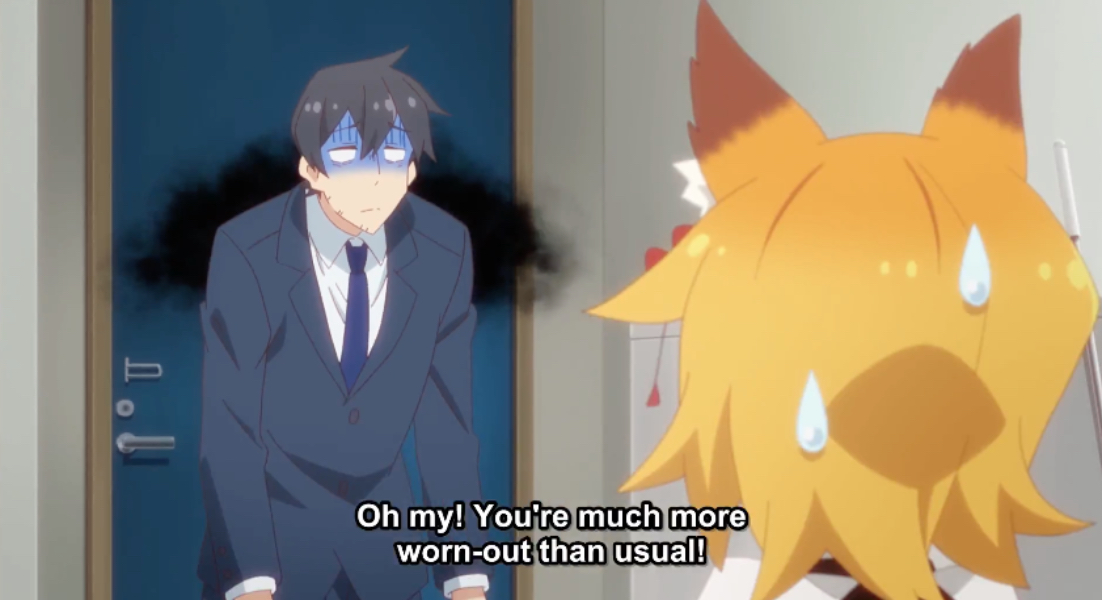 Stress reliever: Senko's daily routine is to help Nakano find happiness again. Each episode consists of her helping him balance between work and taking care of health.
13. Urahara 
Three high school girls find their kawaii culture in danger when Earth is invaded. With the help of a loli alien wearing a talking shrimp, they must protect their beloved Harajuku. Never has battling aliens been so cute and trendy!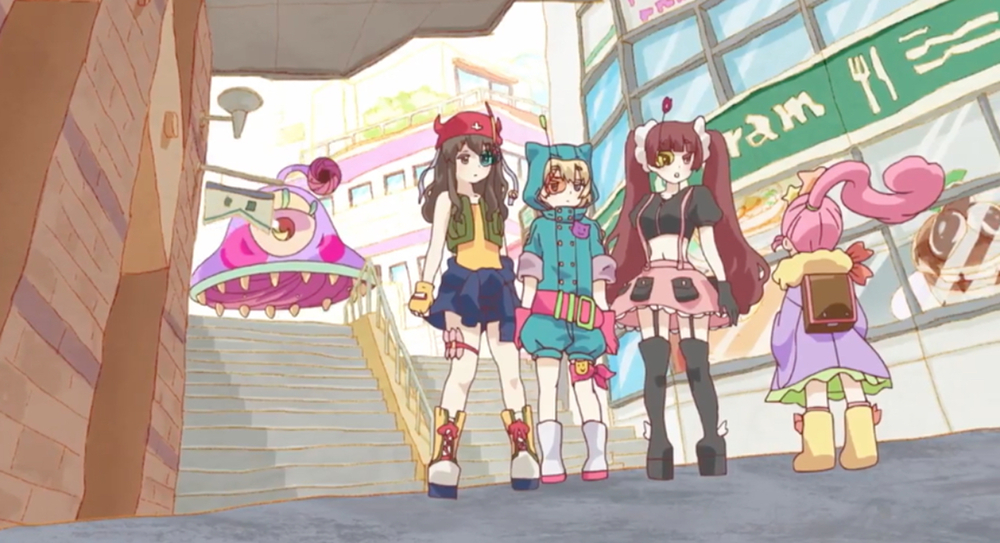 Kickass kawaii: Complete with their own unique style, three girls must fight off aliens, personal issues, and gross trends in order to save Harajuku.
12. My Roommate is a Cat 
Mystery writer Subaru Mikazuki has always been introverted and distant from people. But after finding a cat while visiting his parents' graves, he begins to open up. Haru, a former stray who struggled through a harsh environment, learns to accept love and bonds with her owner.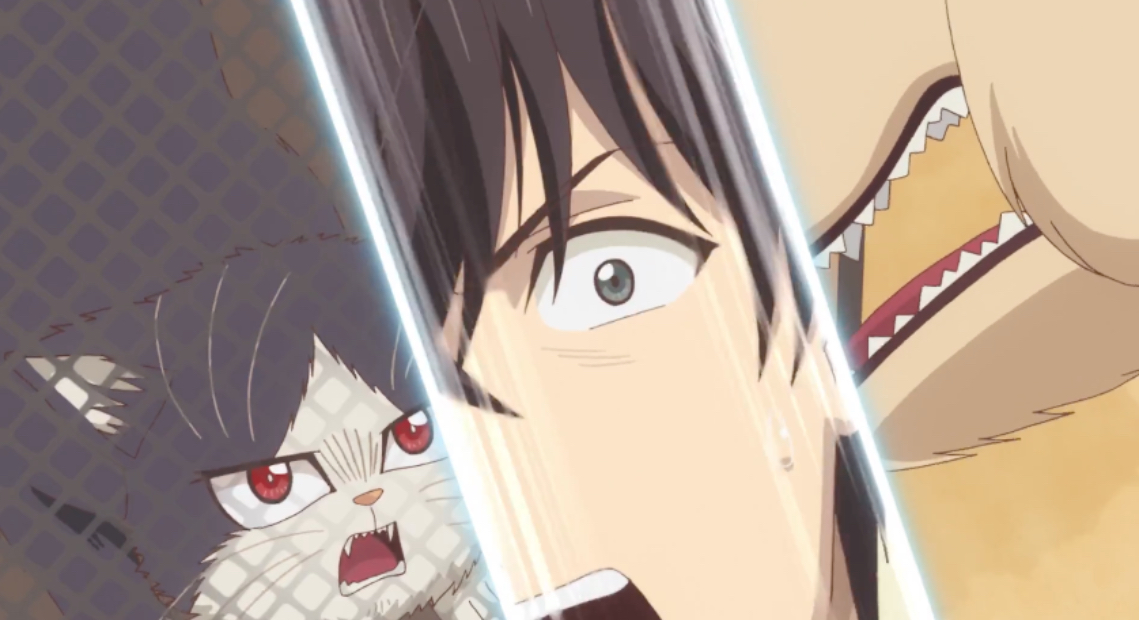 Meowvin On: Talking to people was never easy for Subaru. Neither is caring for a cat as vet visits already become a hassle (above).
11. Science Fell in Love, So I Tried to Prove It 
Two highly-intelligent university researchers realize their feelings for one another. But how do they know it really is love? By conducting scientific experiments, of course!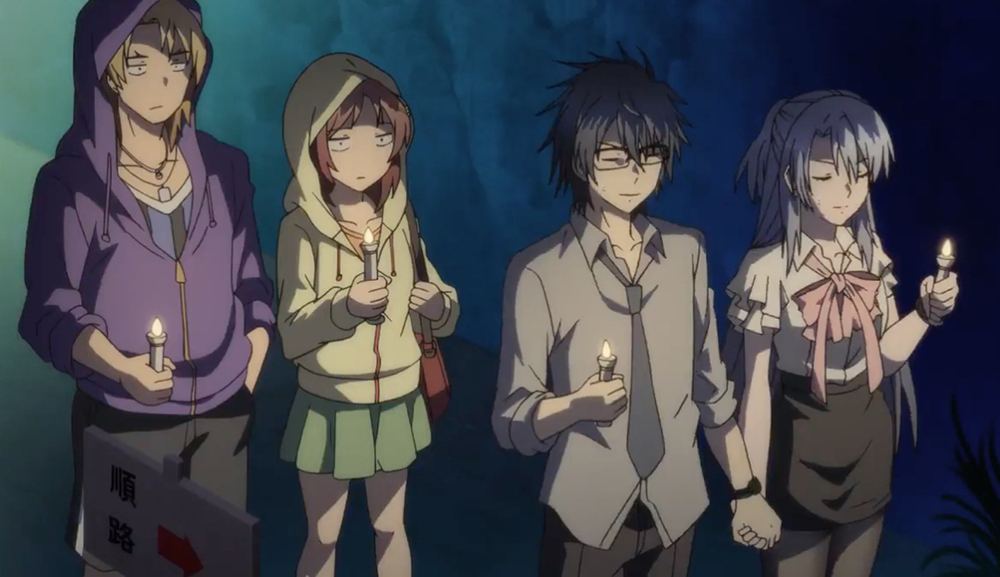 In Theory: While both are academically and scientifically smart, being normal is anything but easy for Shinya Yukimura (left) and Ayame Himuro (right). 
10. Jingai-san no Yome 
In a world where creatures and high school students get married, Tomari Hinowa is next. He becomes the wife of a fluffy, white creature named Kanenogi. As their marriage progresses, Tomari finds himself understanding what is love.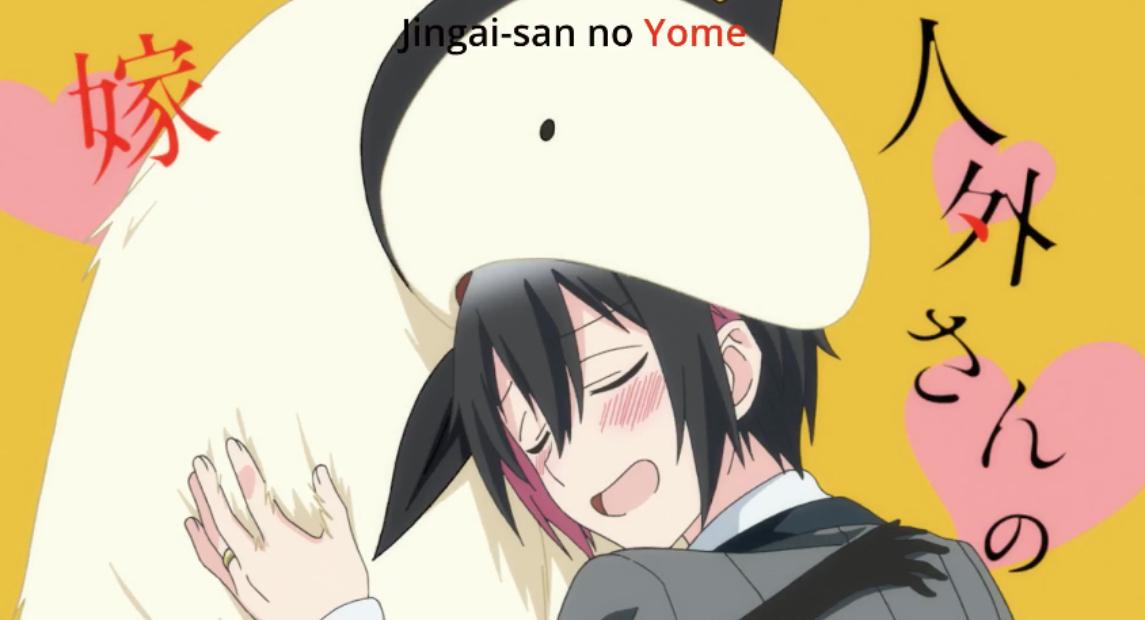 You may now chew the bride's head: Tomari Hinowa (bottom) begins to see the joys of marriage to a non-human husband. Balancing high school and married life never looked so easy!
9. If It's for My Daughter, I'd Even Defeat a Demon Lord 
Dale Reki is a highly-skilled adventurer who comes across a devil girl named Latina in the forest. With no guardians, he decides to adopt her. His life becomes more enjoyable as a parent, and Latina's eyes open to the world around her.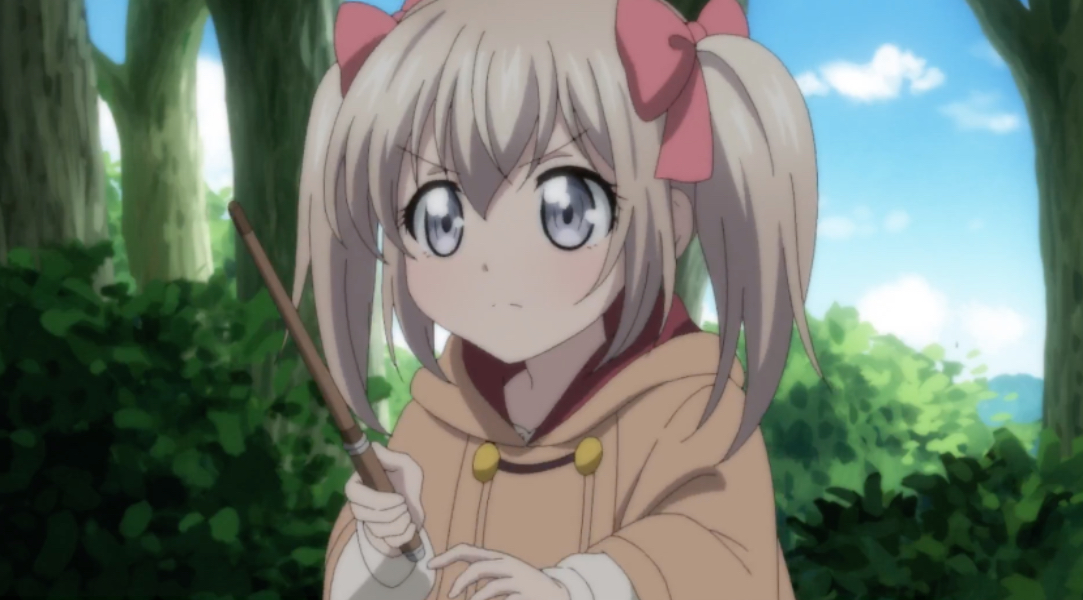 Super dad: Just 18 years old, Dale finds becoming a parent is the greatest thing he can ever experience. As the adopted father to Latina (above), every day becomes an adventure in their daily lives.
8. Working Buddies! 
Energetic Tapio and irritated Kuehiko are two feline high school students taking on the workforce. Together, they do different jobs which can be both difficult and fun. Along the way, they start bonds with bosses, customers, and especially each other.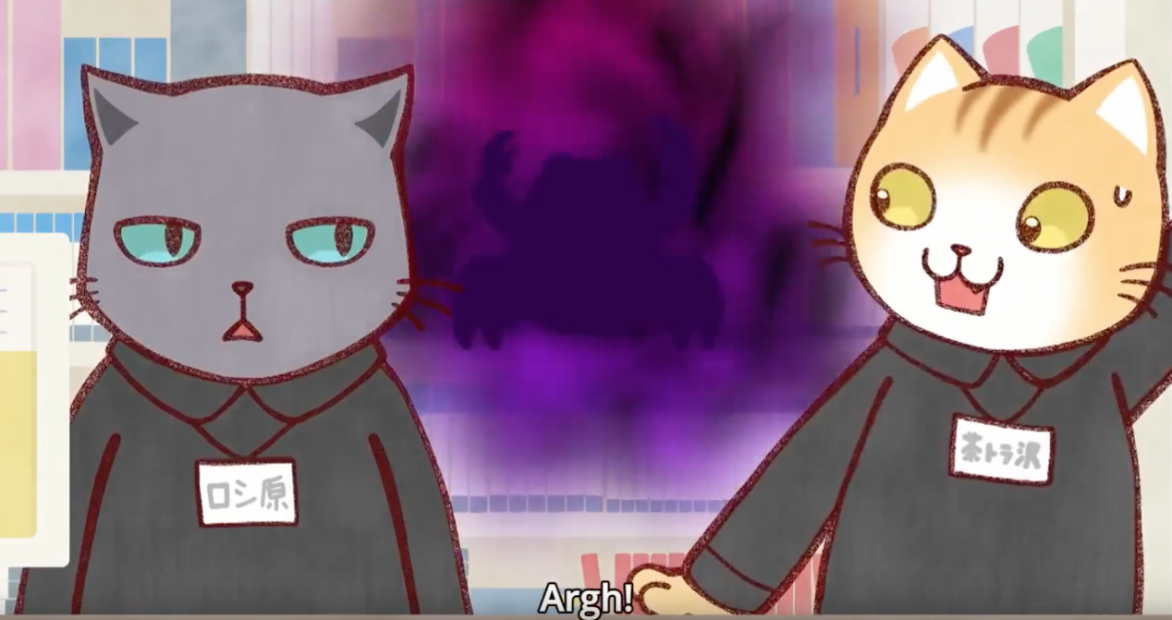 Just a normal workday: Students Tapio (right) and Kuehiko (left) always do a different job every episode. Whether working in retail, an aquarium, or building a house, these two make each other's experience.
7. How to Keep a Mummy
The supernatural and all things creepy are nothing new to high school student Sora Kashiwagi. So when his dad sends him a large package from Egypt, he expects something horrendous. What he didn't expect was a small, cute mummy.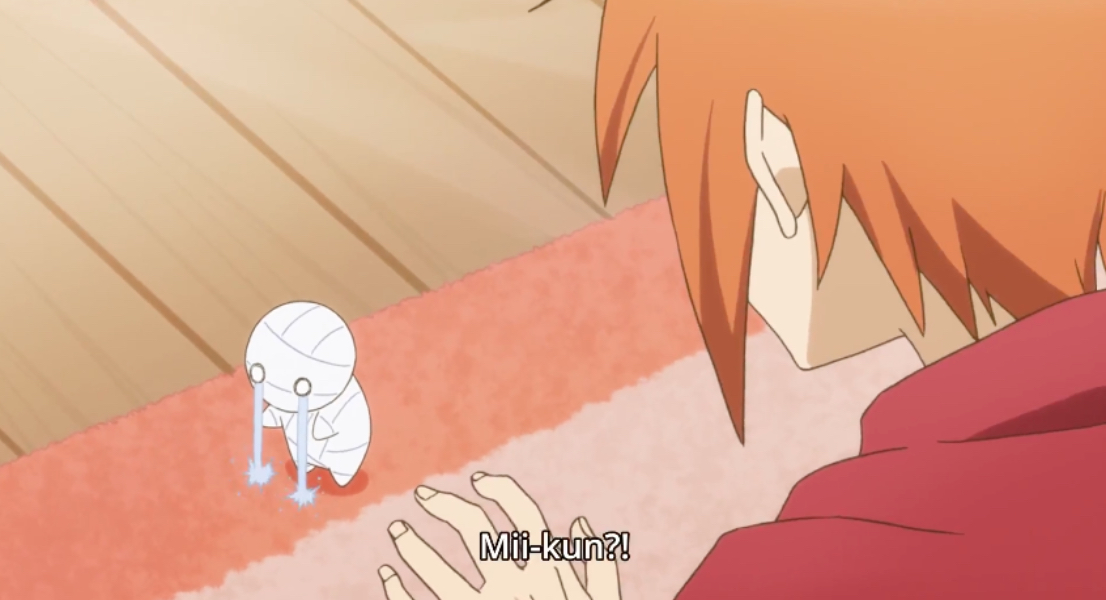 Mummy's mommy: Sora (right) becomes the owner of a tiny mummy creature (left) sent to him from his self-proclaimed "adventurer" dad. Over time, Sora begins to understand Mii-kun more and becomes a family. 
6. Isekai Izakaya: Japanese Food From Another World
On the surface, Nobu is just another restaurant in Kyoto. However, inside, it accesses a portal to another world. A world of medieval class who experience the Japanese cuisine Nobu has to offer.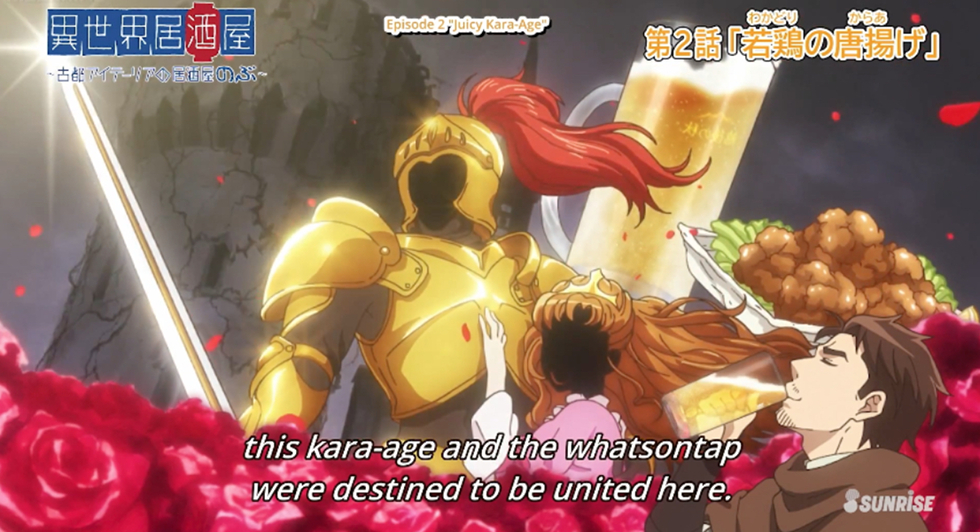 Cravings and desires: Nobu entices all its customers with the taste of Japanese cuisine. A taste already puts one in a dream-like state.
5. I Can't Understand What My Husband is Saying 
Married couple Kaoru and Hajime are complete opposites. Kaoru is a usually no-nonsense office worker, and Hajime is a blogger and a total otaku. The series revolves around their daily lives as they explore each other's interests, and see why they're perfect for each other.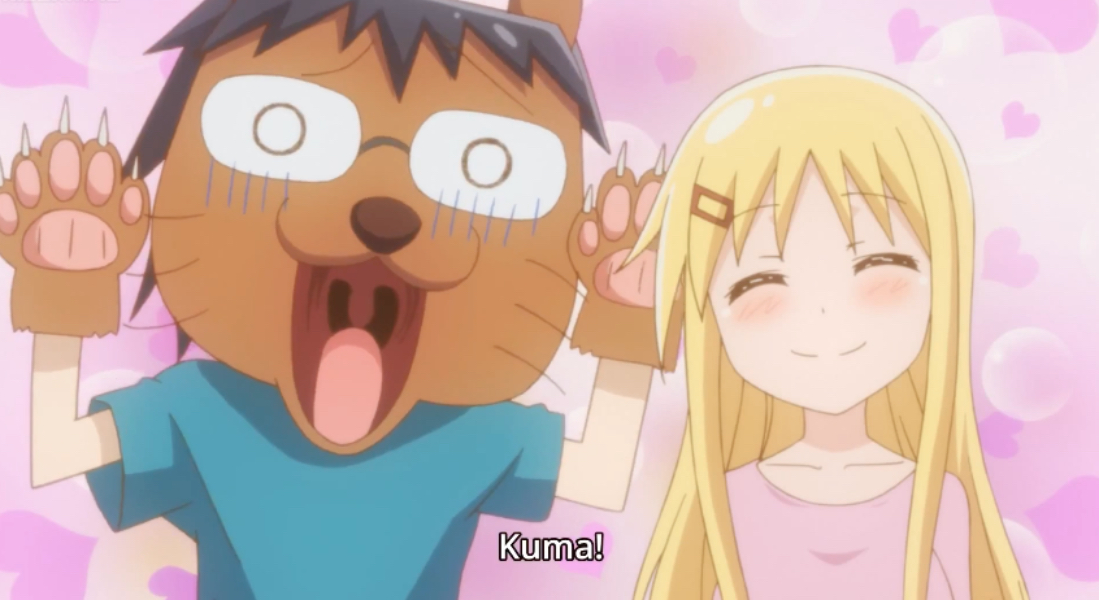 For better or for weird: A realistic wife and an imaginative husband find common ground with each other in their daily lives.
4. Hinako Note
Shy but longs to be in theater, Hinako Sakuragi transfers to a high school in Tokyo in hopes of opening up to people. She makes friends with other girls, and together they decide to form their own theater troupe. Over time Hinako finds the confidence to act, and strengthen her relationships.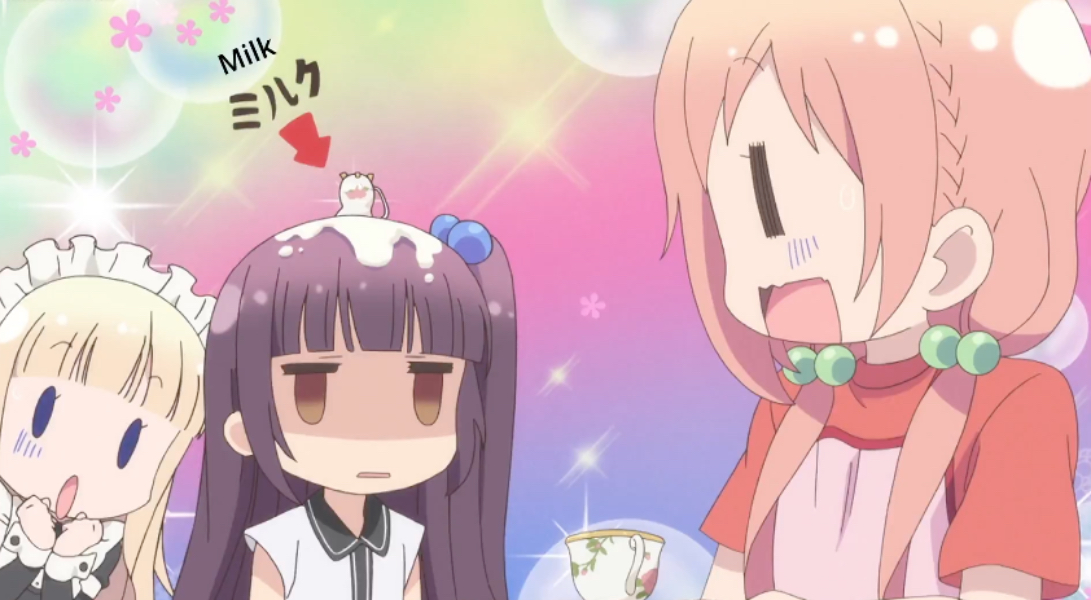 Speakeasy: Hinako (right) moves to Tokyo to get into the theater club at her new high school. Along the way she must battle stagefright both on and off the stage.
3. School Babysitters
After losing their parents, Ryuichi Kashima and his little brother Kotaro are taken in by an old woman who also lost her son and daughter-in-law. She's the chairwoman of the school Ryuchi now attends. However, he is not just a student, but also a worker in the school's daycare center.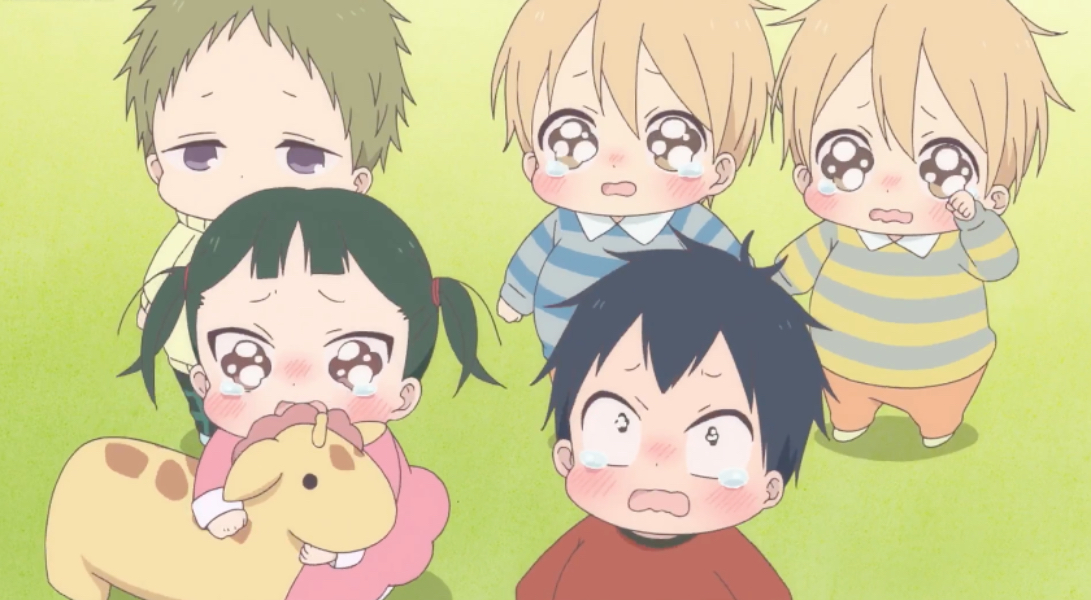 Cute alert: Kotaro (top left) is among the children that Ryuichi watches over in the daycare. While he's not one to cause trouble, there's no guarantee the rest of the kids won't.
2. Endro!
The hero always defeats the Demon Lord, that's how it's been done for generations. However, the newest hero Yusha messes up a spell, sending the Demon Lord to the past. Reduced to the form of a little girl taking the name Mao, she hopes to prevent Yusha and her team from defeating her again.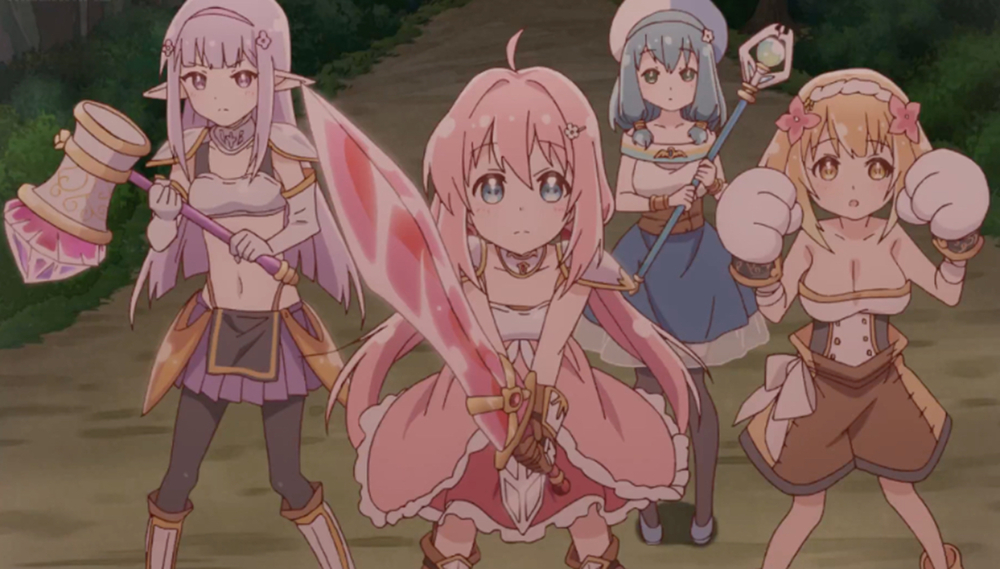 Girl power: Yusha (middle) is the next hero in line to defeat the resurrected Demon Lord. What she doesn't know is that the Demon Lord has journeyed to the past to prevent her from becoming the hero.
1. Elegant Yokai Apartment Life 
For three years Inaba Yuushi has been living with his uncle's family since losing his parents. Not wanting to be a burden, he's able to find a place that rents cheap. The catch? It's filled with yokai.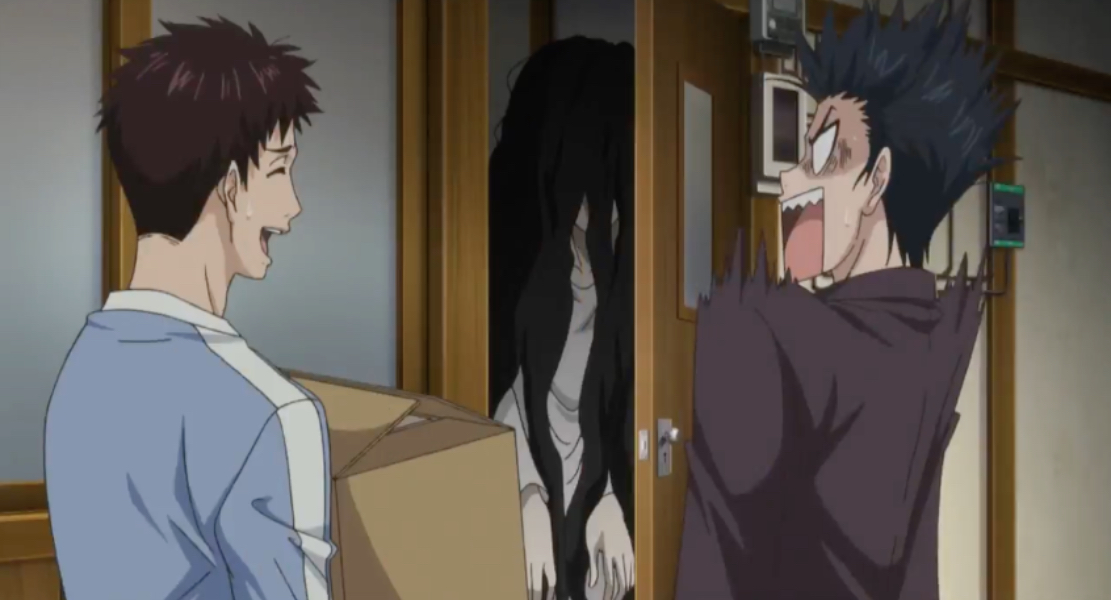 Peek-a-boo: Inaba (left) introduces best friend Hase (right) to the residents of his apartment building. Filled with yokai and interesting human characters, the residents provide Inaba the family love he needs.
You May Also Be Interested In: 
The 25 Best Action Animes To Watch Right Now
Top 15 best Attack on Titan Moments Worth Watching Again