Top 15 Most Popular Animes in The World
Updated: 17 Sep 2018 9:02 pm
No, you won't see Monkey D and Goku fight each other.
15.       Vagabond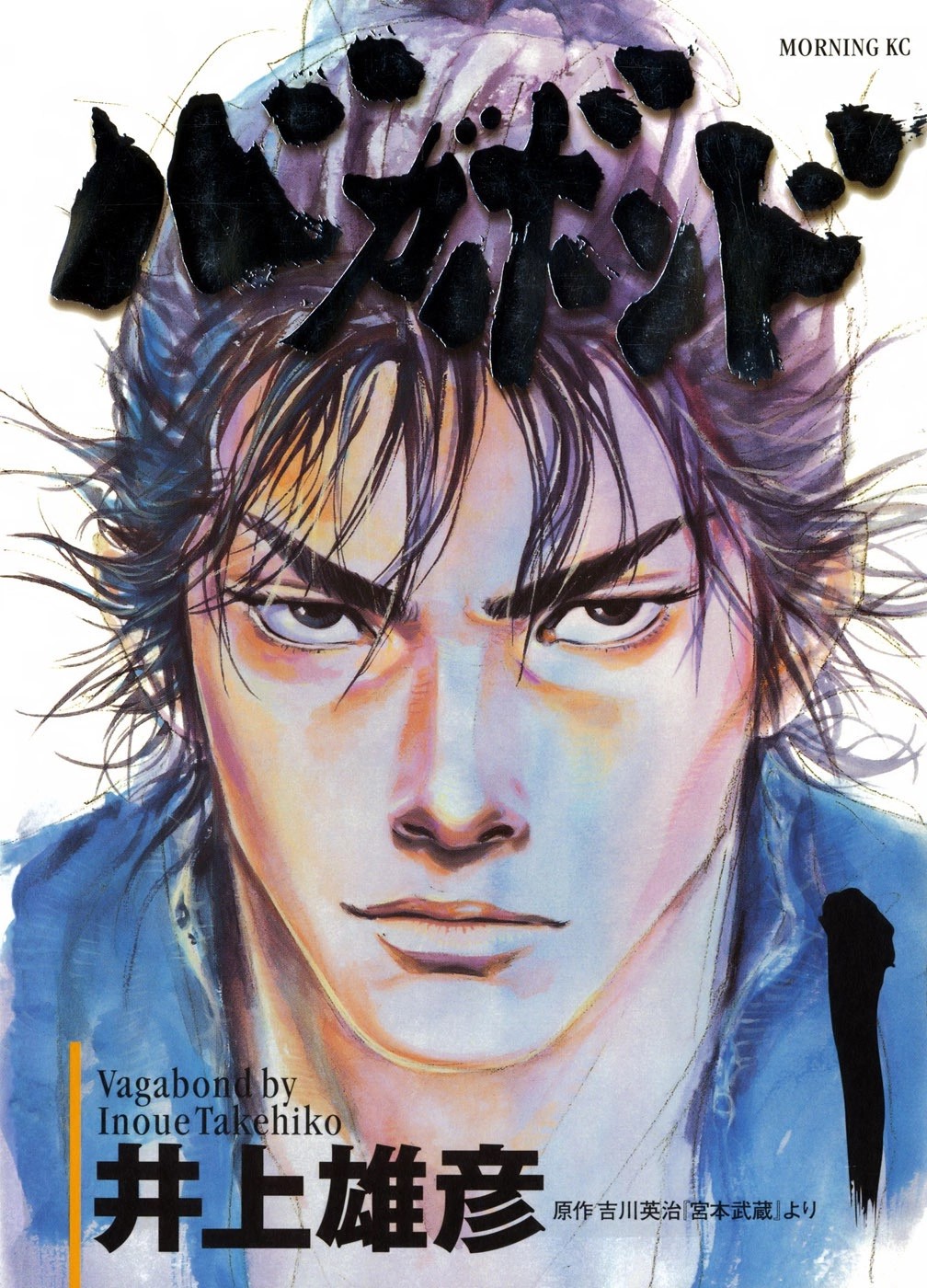 Vagabond's creator - Takehiko Inoue - has sold millions of copies of his work!
Creator:Takehiko Inoue
First Volume:

​Japan Release: March 23, 1999
English Release: April 5, 2002
What it's about: "Vagabond is the fictitious retelling of the life of one of Japan's most renowned swordsmen, the "Sword Saint" Musashi Miyamoto—his rise from a swordsman with no desire other than to become "Invincible Under the Heavens" to an enlightened warrior who slowly learns of the importance of close friends, self-reflection, and life itself."
14.       20th Century Boys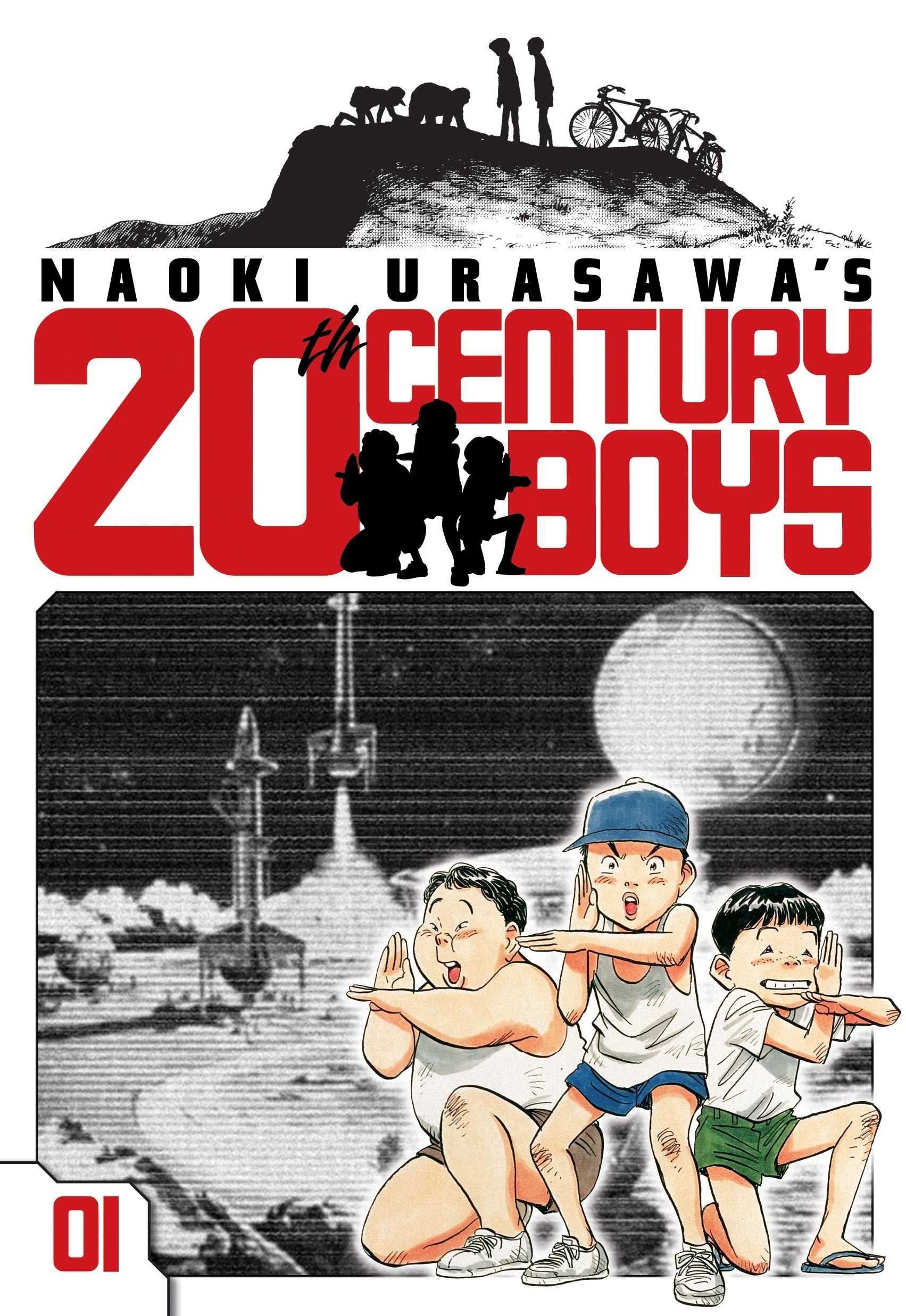 A trilogy of live-action film adaptations of 20th Century Boys, directed by Yukihiko Tsutsumi, were released in 2008 and 2009.
Creator: Naoki Urasawa
First Volume Release: September 27,1999
What it's about: "Kenji Endo is a normal convenience store manager who's just trying to get by. But when he learns that one of his old friends going by the name "Donkey" has suddenly committed suicide, and that a new cult led by a figure known as "Friend" is becoming more notorious, Kenji starts to feel that something isn't right. With a few key clues left behind by his deceased friend, Kenji realizes that this cult is much more than he ever thought it would be—not only is this mysterious organization directly targeting him and his childhood friends, but the whole world also faces a grave danger that only the friends have the key to stop.
Kenji's simple life of barely making ends meet is flipped upside down when he reunites with his childhood friends, and together they must figure out the truth of how their past is connected to the cult, as the turn of the century could mean the possible end of the world."
13.       Death Note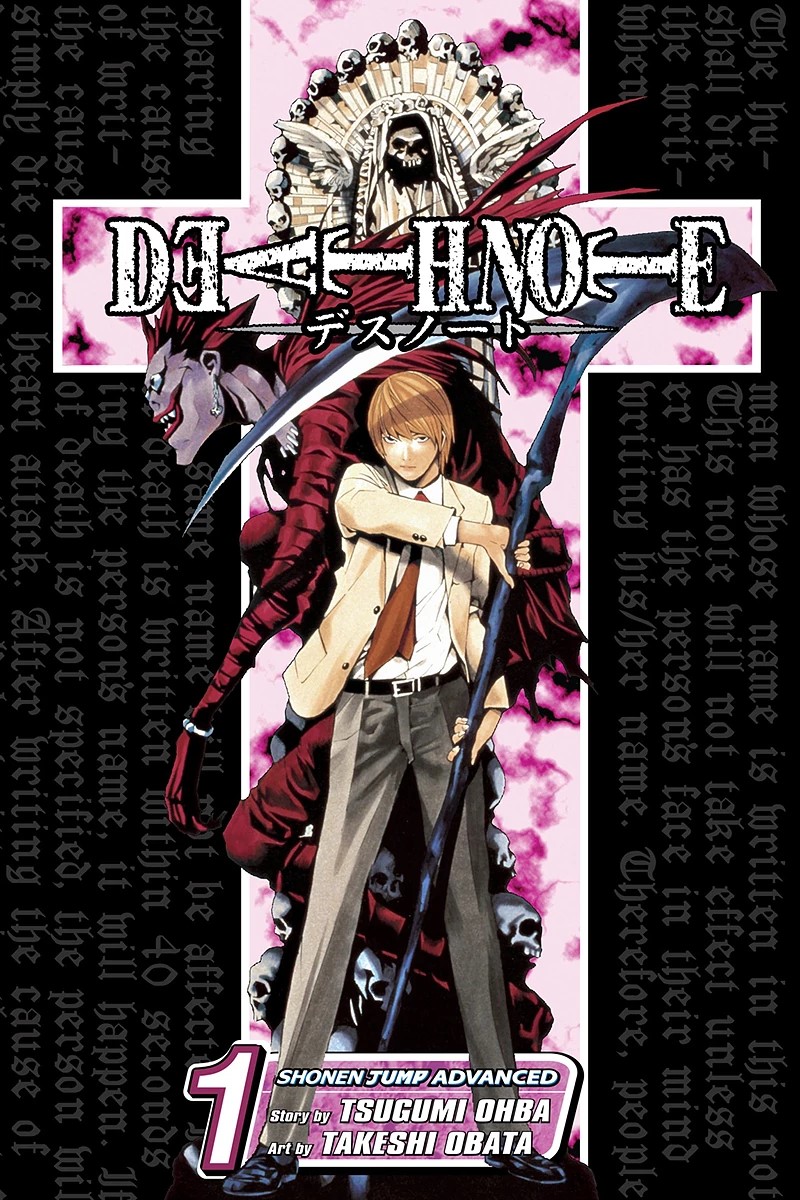 The identity of the author of this manga is unknown to this day. All we know is his alias "Tsugumi Ohba ".
Creators:

Takeshi Obata (Art)
Tsugumi Ohba (Story)

First Volume Release: December 1, 2003
What it's about: "High school student and prodigy Light Yagami stumbles upon the Death Note and—since he deplores the state of the world—tests the deadly notebook by writing a criminal's name in it. When the criminal dies immediately following his experiment with the Death Note, Light is greatly surprised and quickly recognizes how devastating the power that has fallen into his hands could be.
With this divine capability, Light decides to extinguish all criminals in order to build a new world where crime does not exist and people worship him as a god. Police, however, quickly discover that a serial killer is targeting criminals and, consequently, try to apprehend the culprit. To do this, the Japanese investigators count on the assistance of the best detective in the world: a young and eccentric man known only by the name of L."
12.       Fullmetal Alchemist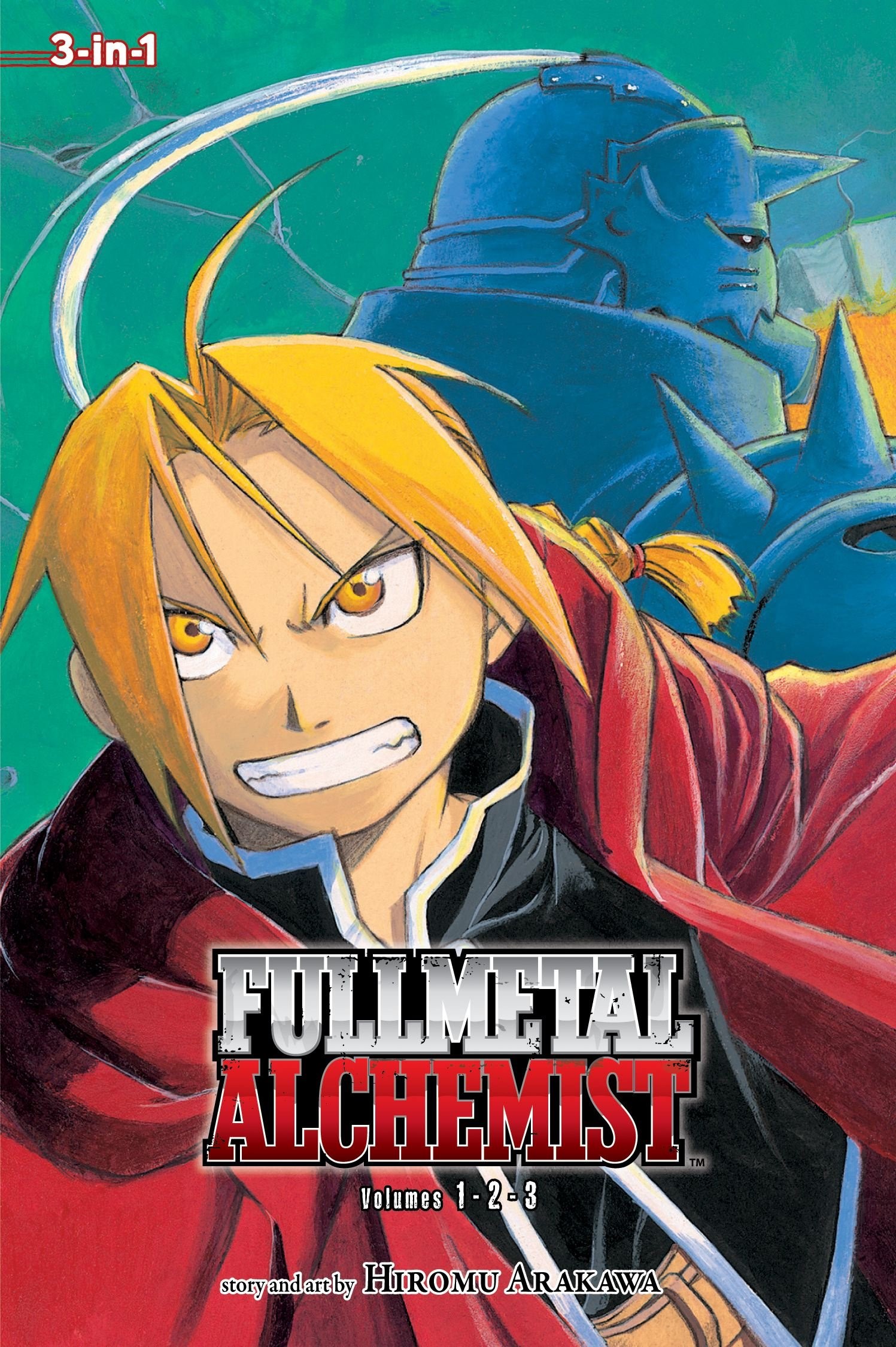 Fullmetal Alchemist was so popular that it had two series made.
Creator: Hiromu Arakawa
First Released: July 12, 2001
What it's about: "Siblings Edward and Alphonse Elric decide to ignore this great taboo and bring their mother back to life. Unfortunately, not only do they fail in resurrecting her, they also pay an extremely high price for their arrogance: Edward loses his left leg and Alphonse his entire body. Furthermore, Edward also gives up his right arm in order to seal his brother's soul into a suit of armor.
Years later, the young alchemists travel across the country looking for the Philosopher's Stone, in the hopes of recovering their old bodies with its power. However, their quest for the fated stone also leads them to unravel far darker secrets than they could ever imagine."
11.       Hunter x Hunter
Many of the male characters in Hunter X Hunter and voiced by women.
Creator: Yoshihiro Togashi
First Released: March 3, 1998
What it's about: "Hunters are a special breed, dedicated to tracking down treasures, magical beasts, and even other men. But such pursuits require a license, and less than one in a hundred thousand can pass the grueling qualification exam. Those who do pass gain access to restricted areas, amazing stores of information, and the right to call themselves Hunters."
10.       Bleach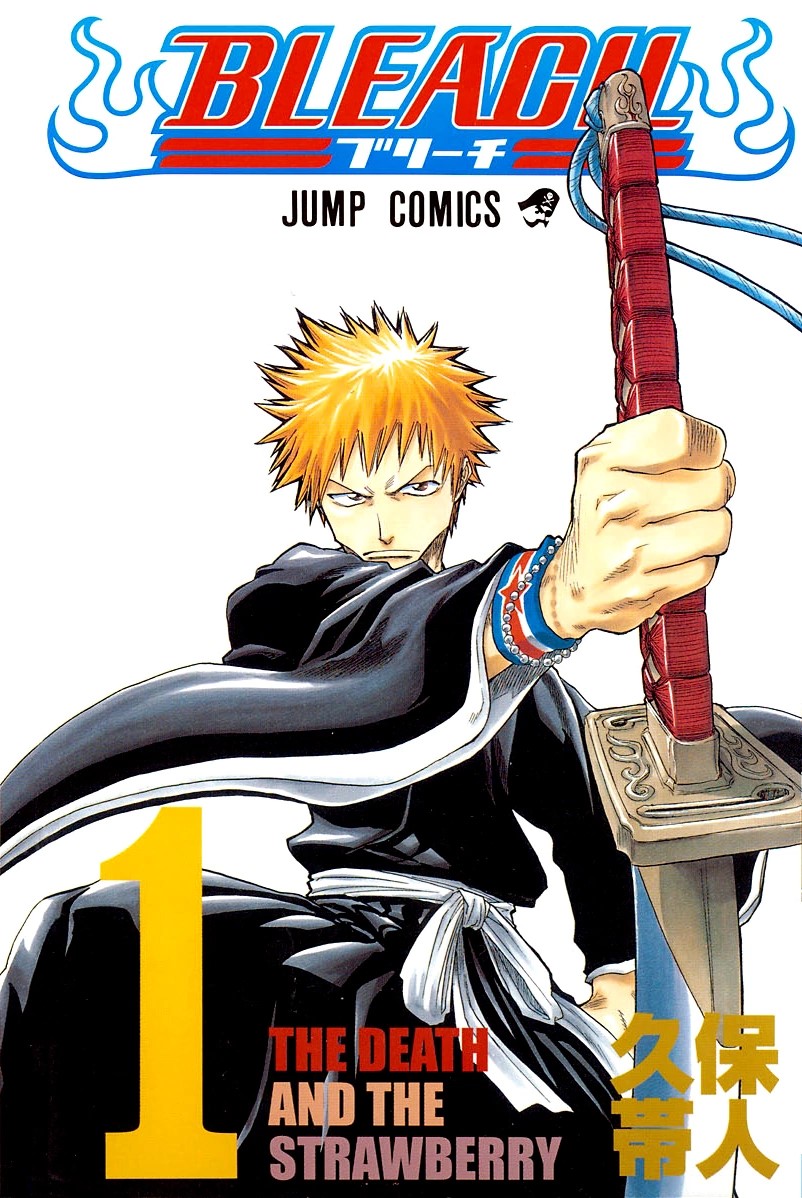 The first title idea for Bleach was "Snipe".
Creator: Tite Kibito
First Released: August 7, 2001
What it's about: "For as long as he can remember, high school student Ichigo Kurosaki has been able to see the spirits of the dead, but that has not stopped him from leading an ordinary life. One day, Ichigo returns home to find an intruder in his room who introduces herself as Rukia Kuchiki, a Soul Reaper tasked with helping souls pass over. Suddenly, the two are jolted from their conversation when a Hollow—an evil spirit known for consuming souls—attacks. As Ichigo makes a brash attempt to stop the Hollow, Rukia steps in and shields him from a counterattack. Injured and unable to keep fighting, Rukia suggests a risky plan—transfer half of her Soul Reaper powers to Ichigo. He accepts and, to Rukia's surprise, ends up absorbing her powers entirely, allowing him to easily dispatch the Hollow.
Now a Soul Reaper himself, Ichigo must take up Rukia's duties of exterminating Hollows and protecting spirits, both living and dead. Along with his friends Orihime Inoue and Yasutora Sado—who later discover spiritual abilities of their own—Ichigo soon learns that the consequences of becoming a Soul Reaper and dealing with the world of spirits are far greater than he ever imagined."
9.       Akira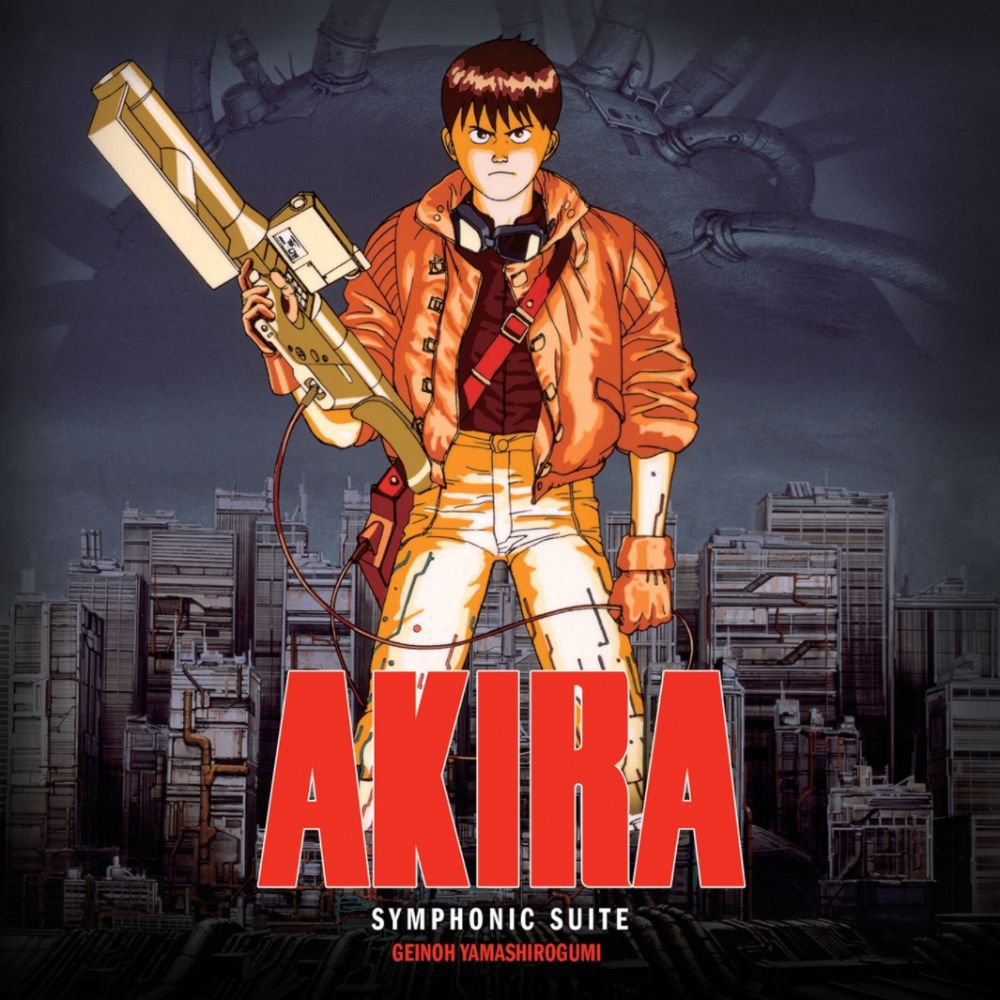 Akira was one of the first Japanese anime films ever to have the character's voices recorded before they were actually animated.
Creator: Katsuhiro Otomo
First Released: Dec 6, 1982
What it's about: "1988: It is World War III. Tokyo is decimated by a mysterious black explosion, unmatched in magnitude.
2019: Fast forward 31 years. Neo-Tokyo, hastily built on the ruins of old Tokyo, is a sprawling cityscape of neon extravaganza. It is a fusion of towering skyscrapers and cutting-edge technology that is permeated through and through with an explosive, hyper-violent cocktail of biker gangs, poverty, and revolutionaries. In this derelict metropolis live Tetsuo Shima and Shoutarou Kaneda, two bikers who are the best of friends and the fiercest of rivals, despite being affiliated with the same gang. Desperate to prove himself as Kaneda's equal, Tetsuo unwittingly pulls a stunt that culminates in the awakening of a cryptic existence that threatens to change both the face of Neo-Tokyo and the lives of those who call the city their home—the awakening of a government secret simply known as Akira. "
8.       Attack on Titan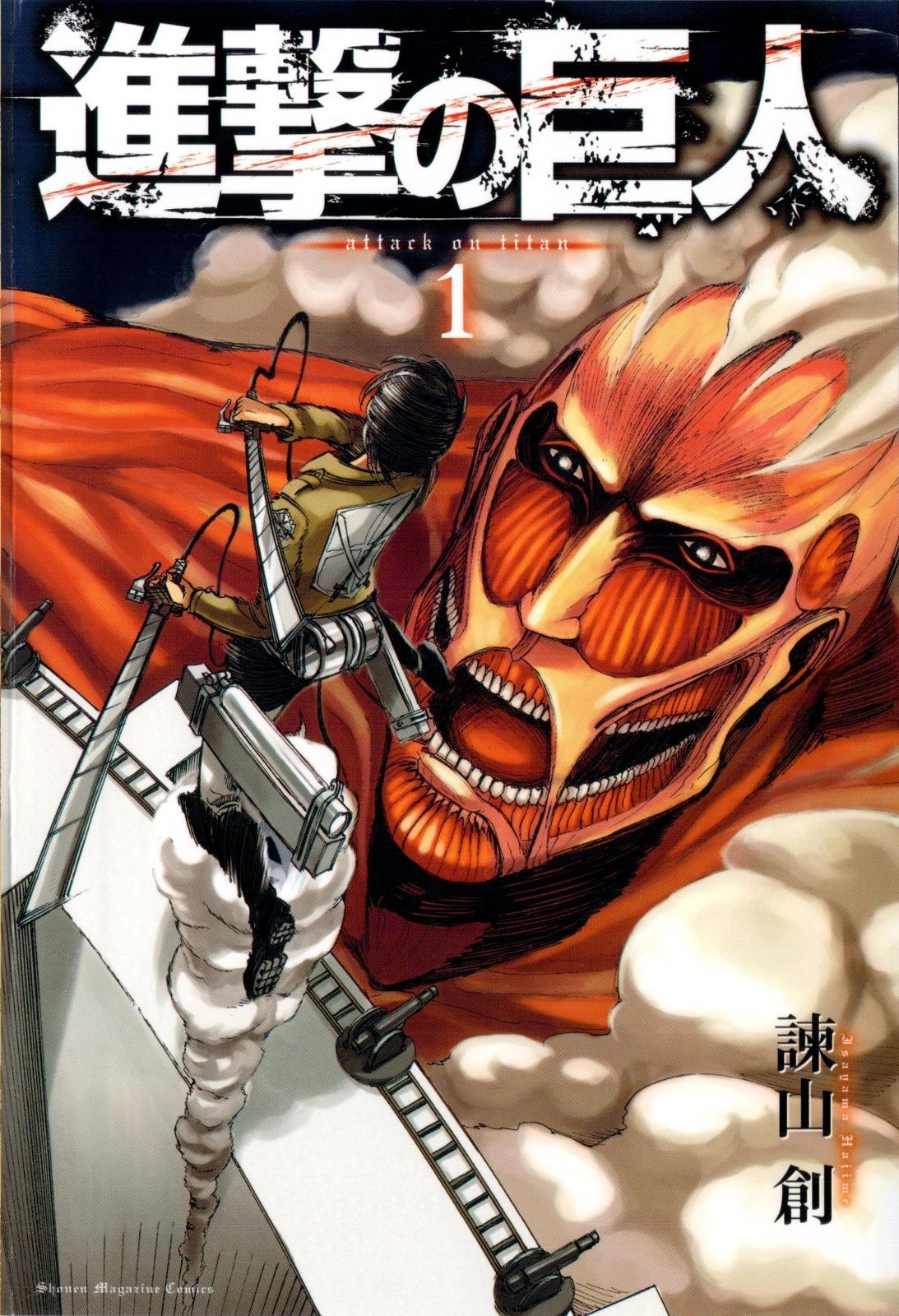 The Attack On Titan manga started 7 years before the anime aired.
Creator: Hajime Isayama
First Released: September 9, 2009
What it's about: "Hundreds of years ago, terrifying creatures which resembled humans appeared. These mindless, towering giants, called "titans," proved to be an existential threat, as they preyed on whatever humans they could find in order to satisfy a seemingly unending appetite. Unable to effectively combat the titans, mankind was forced to barricade themselves within large walls surrounding what may very well be humanity's last safe haven in the world.
In the present day, life within the walls has finally found peace, since the residents have not dealt with titans for many years. Eren Jaeger, Mikasa Ackerman, and Armin Arlert are three young children who dream of experiencing all that the world has to offer, having grown up hearing stories of the wonders beyond the walls. But when the state of tranquility is suddenly shattered by the attack of a massive 60-meter titan, they quickly learn just how cruel the world can be. On that day, Eren makes a promise to himself that he will do whatever it takes to eradicate every single titan off the face of the Earth, with the hope that one day, humanity will once again be able to live outside the walls without fear."
7.       Naruto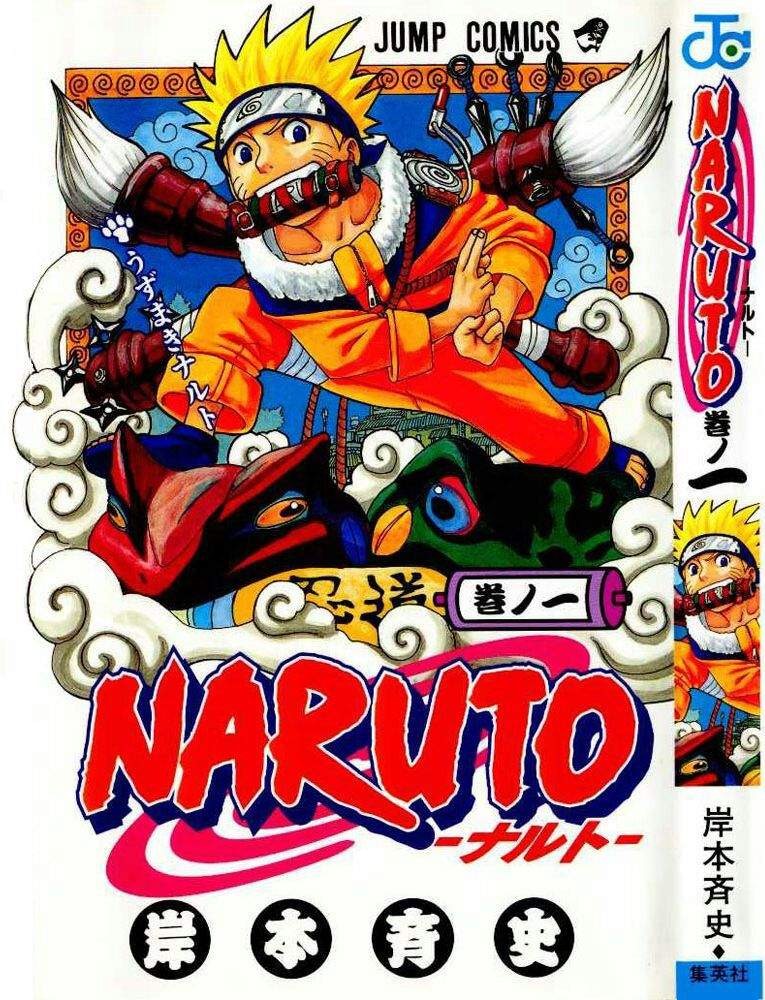 Naruto has a lot of references to Dragon Ball Z.
Creator: Masashi Kishimoto
First Released: September 21, 1999
What it's about: "Whenever Naruto Uzumaki proclaims that he will someday become the Hokage—a title bestowed upon the best ninja in the Village Hidden in the Leaves—no one takes him seriously. Since birth, Naruto has been shunned and ridiculed by his fellow villagers. But their contempt isn't because Naruto is loud-mouthed, mischievous, or because of his ineptitude in the ninja arts. It's because there is a demon inside him. Prior to Naruto's birth, the powerful and deadly Nine-Tailed Fox attacked the village. In order to stop the rampage, the Fourth Hokage sacrificed his life to seal the demon inside the body of the newborn Naruto.
And so, when he is assigned to Team 7—along with his new teammates Sasuke Uchiha and Sakura Haruno, under the mentorship of veteran ninja Kakashi Hatake—Naruto is forced to work together with other people for the first time in his life. Through undergoing vigorous training and taking on challenging missions, Naruto must learn what it means to work in a team and carve his own route toward becoming a full-fledged ninja recognized by his village."
6.       Dragon Ball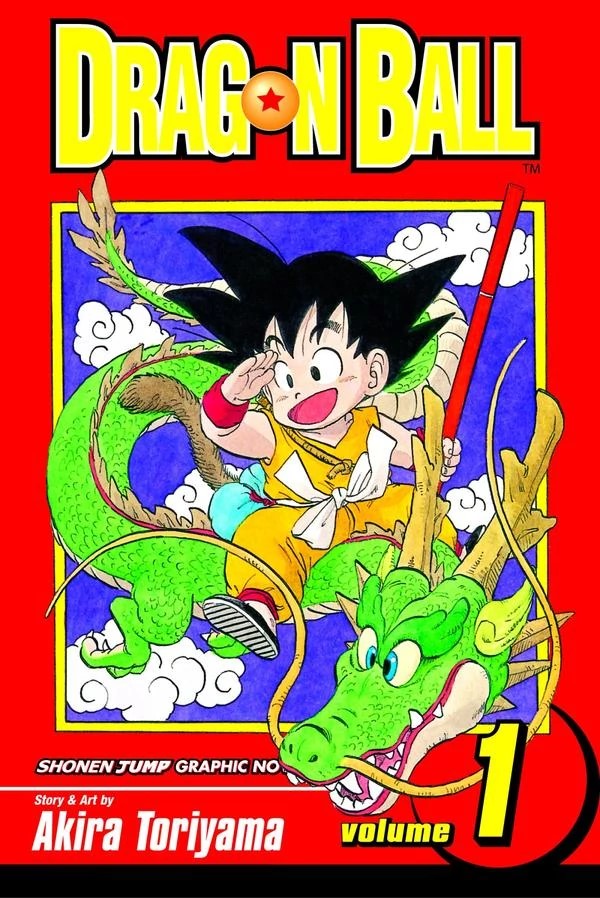 Goku's true name isn't Goku.
Creator: Akira Toriyama
First Released: November 20, 1984
What it's about: "The Dragon Ball series follows the adventures of Son Goku from his childhood through adulthood as he trains in martial arts and explores the world in search of the seven mystical orbs known as the Dragon Balls, which can summon a wish-granting dragon when gathered. Along his journey, Goku makes several friends and battles a wide variety of villains, many of whom also seek the Dragon Balls for their own. Along the way, he becomes the strongest warrior in the universe."
5.       Detective Conan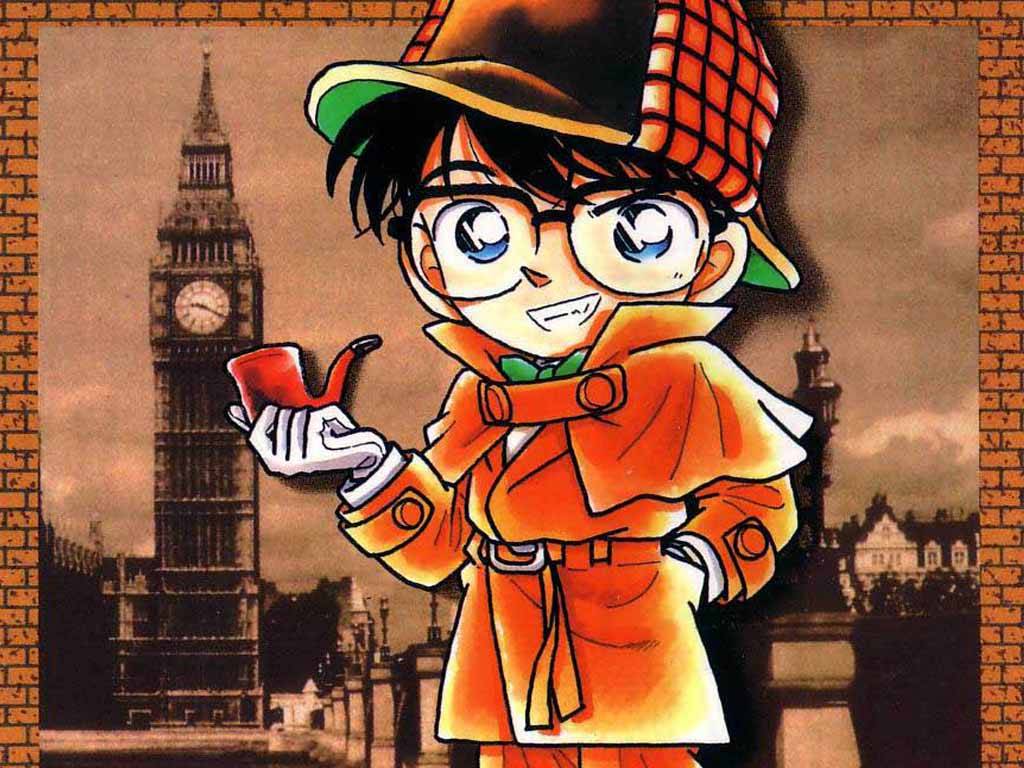 Gosho Aoyama, Detective Conan's creator, stated that Ran is one of his favourite female characters in the anime.
Creator: Gosho Aoyama
First Released: Feb 2, 1994
What it's about: "Hailed as the savior of the Japanese Police Department, high school detective Shinichi Kudou uses a combination of observational skills, critical thinking, and all-around knowledge to solve cases that leave the police stumped.
One day, while at an outing with childhood friend Ran Mouri, Shinichi bears witness to a suspicious transaction between two men and is taken captive by the two men. As a result, he is forced to ingest a poison that is supposed to kill him, but unexpectedly shrinks his body to the size of a grade-schooler instead. Now believed to be dead, Shinichi takes up the alias of Conan Edogawa (a compound of the names of the famous mystery authors Arthur Conan Doyle and Ranpo Edogawa) in order to hide his identity and begins his new life as a seven-year-old living with Ran and her private detective father.
Meitantei Conan follows Conan as he continues to solve murder cases, all while slowly working toward exposing the men who shrunk him and eventually restoring his body."
4.       Beserk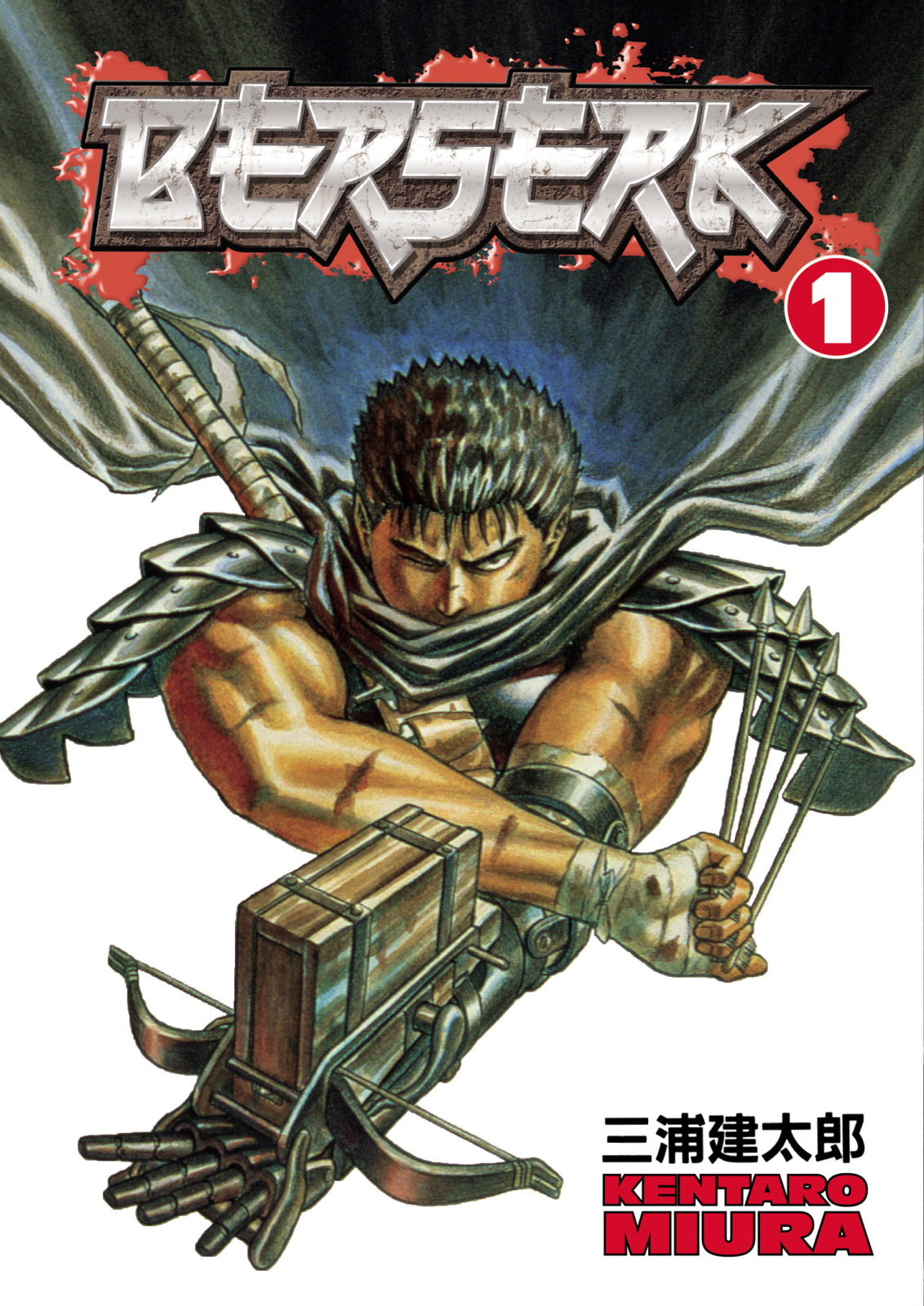 Guts - the anime's main character - bears a likeness to two Norse war gods: Odin and Týr.
Creator: Kentarou Miura
First Released: August 25, 1989
What it's about: "Guts, a former mercenary now known as the "Black Swordsman," is out for revenge. After a tumultuous childhood, he finally finds someone he respects and believes he can trust, only to have everything fall apart when this person takes away everything important to Guts for the purpose of fulfilling his own desires. Now marked for death, Guts becomes condemned to a fate in which he is relentlessly pursued by demonic beings.
Setting out on a dreadful quest riddled with misfortune, Guts, armed with a massive sword and monstrous strength, will let nothing stop him, not even death itself, until he is finally able to take the head of the one who stripped him—and his loved one—of their humanity."
3.       My Hero Academia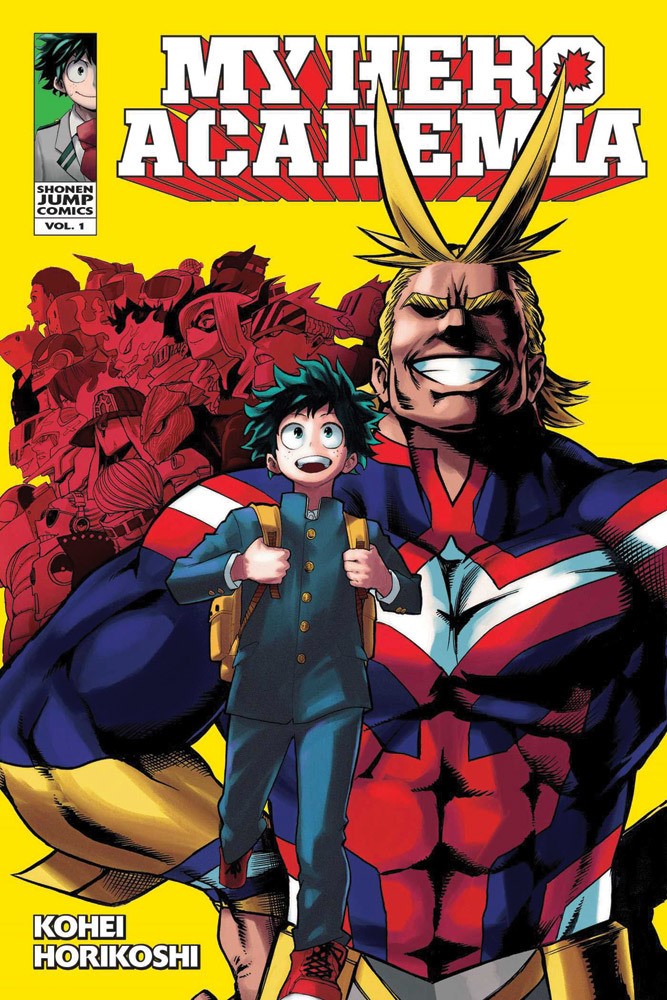 Izuku shares his birthday with Ichigo Kurosaki from Bleach.
Creator: Kohei Horikoshi
First Released: July 7, 2014
What it's about: "One day, a four-year-old boy came to a sudden realization: the world is not fair. Eighty percent of the world's population wield special abilities, known as "quirks," which have given many the power to make their childhood dreams of becoming a superhero a reality. Unfortunately, Izuku Midoriya was one of the few born without a quirk, suffering from discrimination because of it. Yet, he refuses to give up on his dream of becoming a hero. Determined to do the impossible, Izuku sets his sights on the elite hero training academy, UA High.
However, everything changes after a chance meeting with the number one hero and Izuku's idol, All Might. Discovering that his dream is not a dead end, the powerless boy undergoes special training, working harder than ever before. Eventually, this leads to him inheriting All Might's power, and with his newfound abilities, gets into his school of choice, beginning his grueling journey to become the successor of the best hero on the planet."
2.       Tokyo Ghoul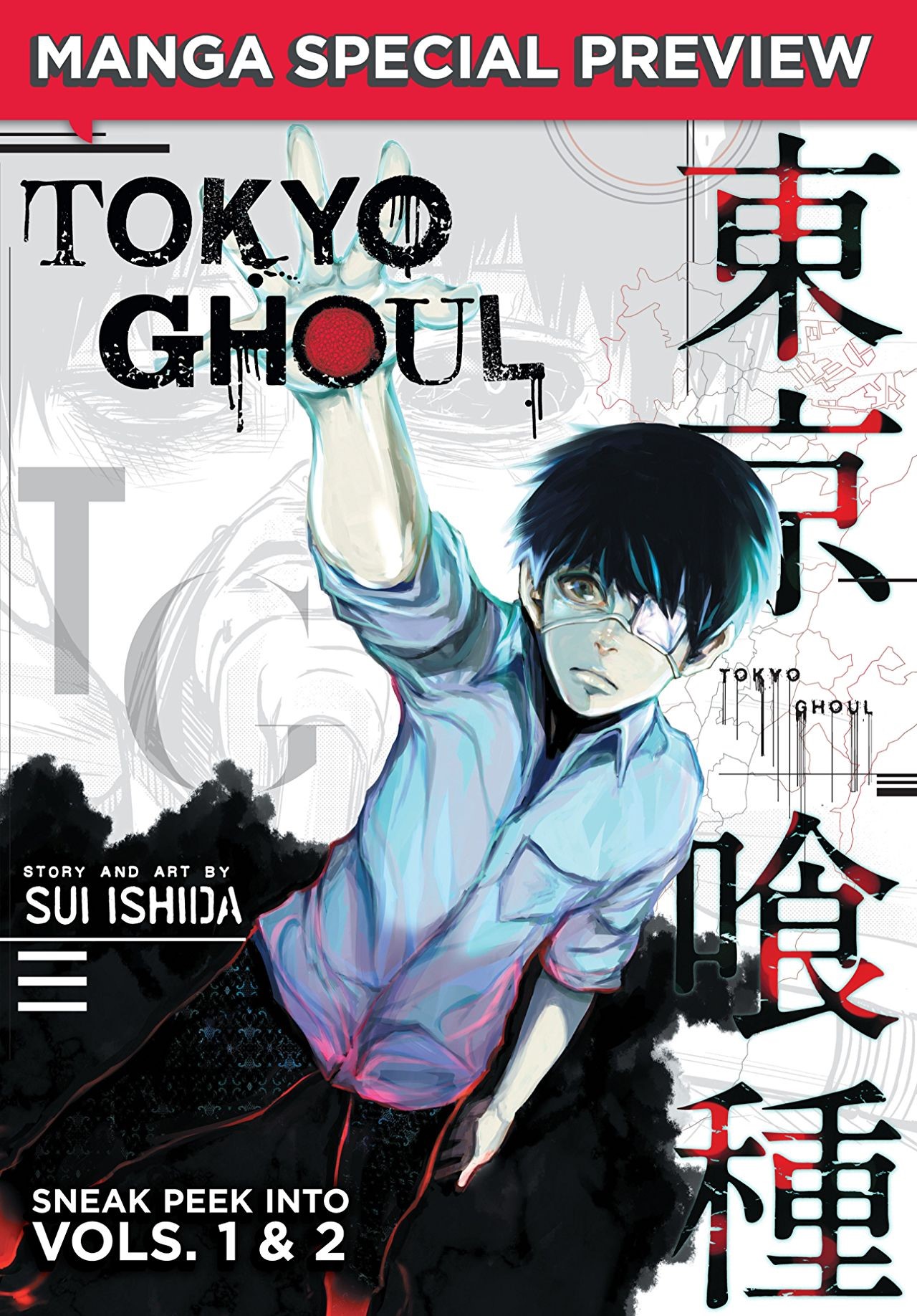 Tokyo Ghoul was inspired by the novel "The Metamorphosis", written in 1915.
Creator: Sui Ishida
First Released: September 8 2011
What it's about: " Lurking within the shadows of Tokyo are frightening beings known as "ghouls," who satisfy their hunger by feeding on humans once night falls. An organization known as the Commission of Counter Ghoul (CCG) has been established in response to the constant attacks on citizens and as a means of purging these creatures. However, the problem lies in identifying ghouls as they disguise themselves as humans, living amongst the masses so that hunting prey will be easier. Ken Kaneki, an unsuspecting university freshman, finds himself caught in a world between humans and ghouls when his date turns out to be a ghoul after his flesh.
Barely surviving this encounter after being taken to a hospital, he discovers that he has turned into a half-ghoul as a result of the surgery he received. Unable to satisfy his intense craving for human meat through conventional means, Kaneki is taken in by friendly ghouls who run a coffee shop in order to help him with his transition. As he begins what he thinks will be a peaceful new life, little does he know that he is about to find himself at the center of a war between his new comrades and the forces of the CCG, and that his new existence has caught the attention of ghouls all over Tokyo."
1.       One Piece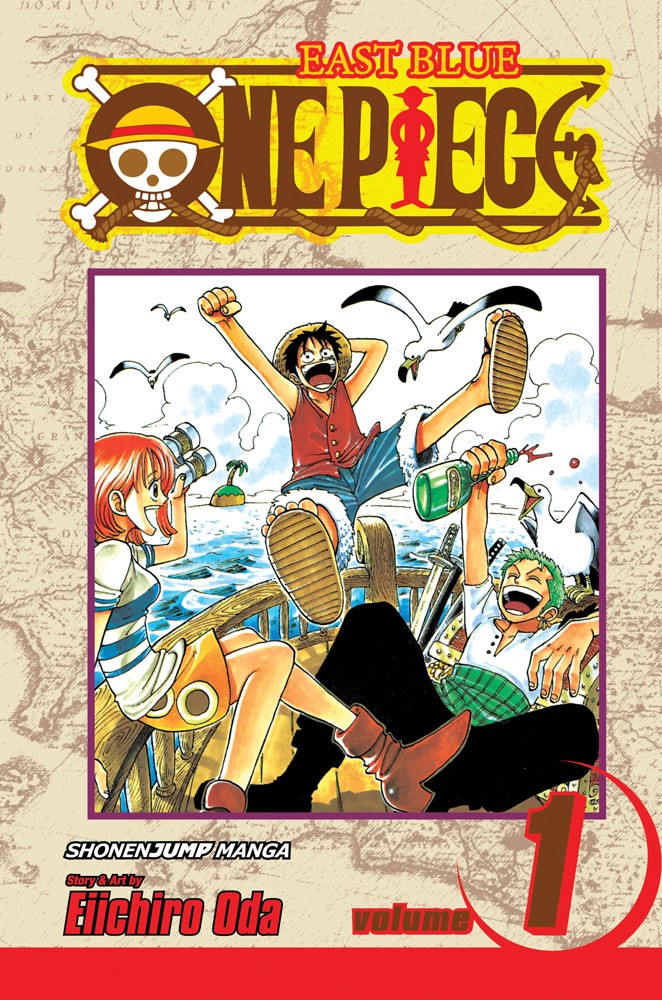 One Piece was supposed to run for a maximum of 5 years but Eiichiro Oda continued the series on because he really enjoys writing it.
Creator: Eiichiro Oda
First Released: July 22,1997
What it's about: "Gol D. Roger, a man referred to as the "Pirate King," is set to be executed by the World Government. But just before his demise, he confirms the existence of a great treasure, One Piece, located somewhere within the vast ocean known as the Grand Line. Announcing that One Piece can be claimed by anyone worthy enough to reach it, the Pirate King is executed and the Great Age of Pirates begins.
Twenty-two years later, a young man by the name of Monkey D. Luffy is ready to embark on his own adventure, searching for One Piece and striving to become the new Pirate King. Armed with just a straw hat, a small boat, and an elastic body, he sets out on a fantastic journey to gather his own crew and a worthy ship that will take them across the Grand Line to claim the greatest status on the high seas."
(All information was sourced from MyAnimeList.com)
You may also be interested in:
Image Gallery