The 25 Best Demon Anime of All Time
Updated: 19 Nov 2020 1:18 pm
Demonic addictions satisfied
If you're looking to fulfill your demonic obsession then you're in the right place.
Demons come in many forms. You might like the thought of friendly neighborhood demons helping people out. It's also possible you'd prefer evil, soul-devouring demons in a battle against all that is good.
Maybe you're interested in mature anime featuring busty ladies with horns; this seems to be a recurring thing in demon anime. However, you look at it, this is the list for you.
25. Gabriel DropOut
The angels graduate and the next step is to head to Earth to learn about humans.
Gabriel is a top-angel student, but she soon discovers the addicting world of video games.
Angels and demons mingle in a high school environment.
The temptations of the human world have turned a top angel into a top slacker.
24. The Demon Girl Next Door (Machikado Mazoku)
Yuko, a student, suddenly has a tail and horns one morning.
Her family is descended from a dark, cursed clan.
To break the curse, she must defeat a girl who uses magic that lives in her town.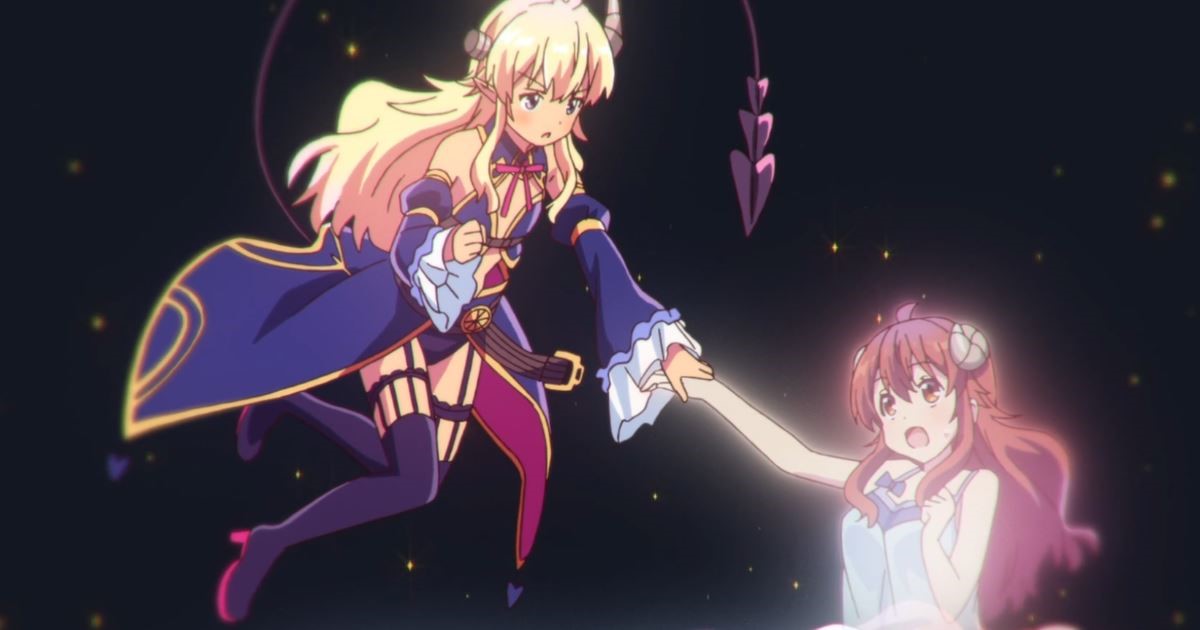 Yuko meets her dark clan ancestors to get a progress report.
23. I Couldn't Become a Hero, So I Reluctantly Decided to Get a Job
Raul was training to become a licensed hero.
With the collapse of the demon kingdom, the hero program is suspended by the government.
So instead he's working at a department store.
However, they've just hired the demon king's daughter! This one is definitely for mature audiences considering the girls.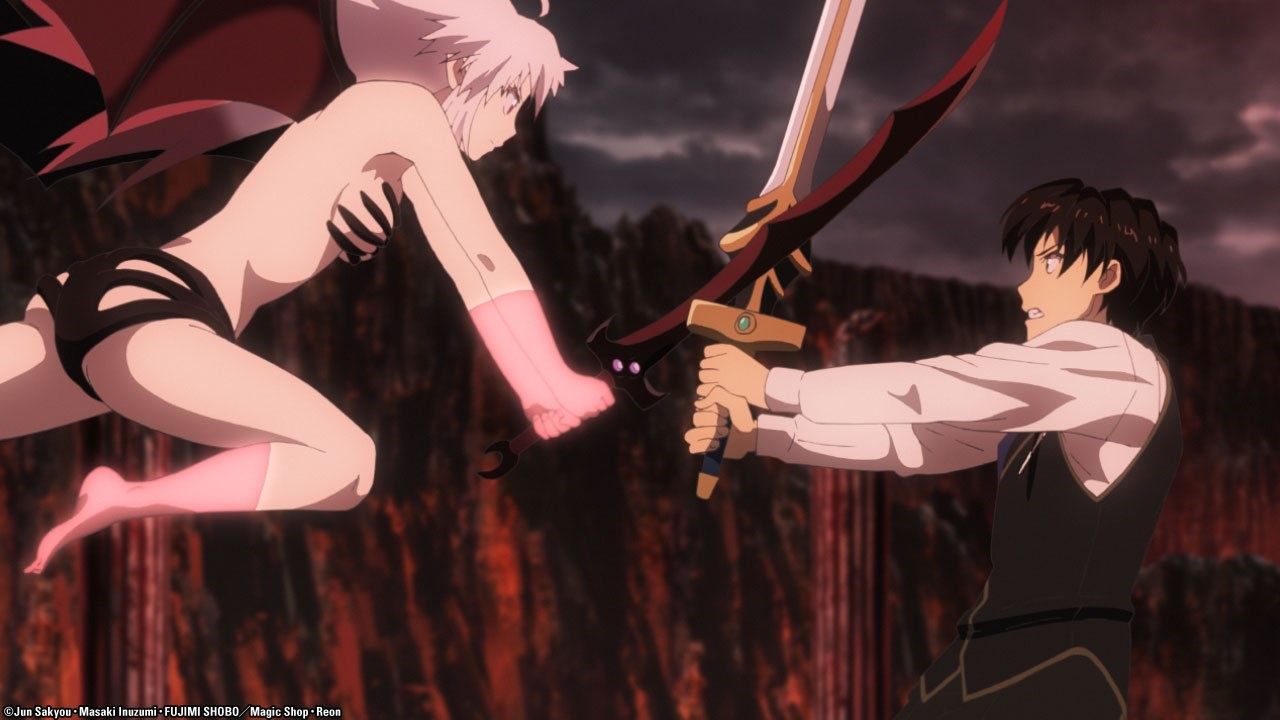 Hero experience could still come in handy at a department store.
22.Kekkaishi
Demons are drawn to Karasumori Academy.
Two boys possess the Kekkai: the ability to create barriers used to catch and kill the demons.
But the demons become stronger the longer they remain in the land.
A quest to seal the demon drawing power begins.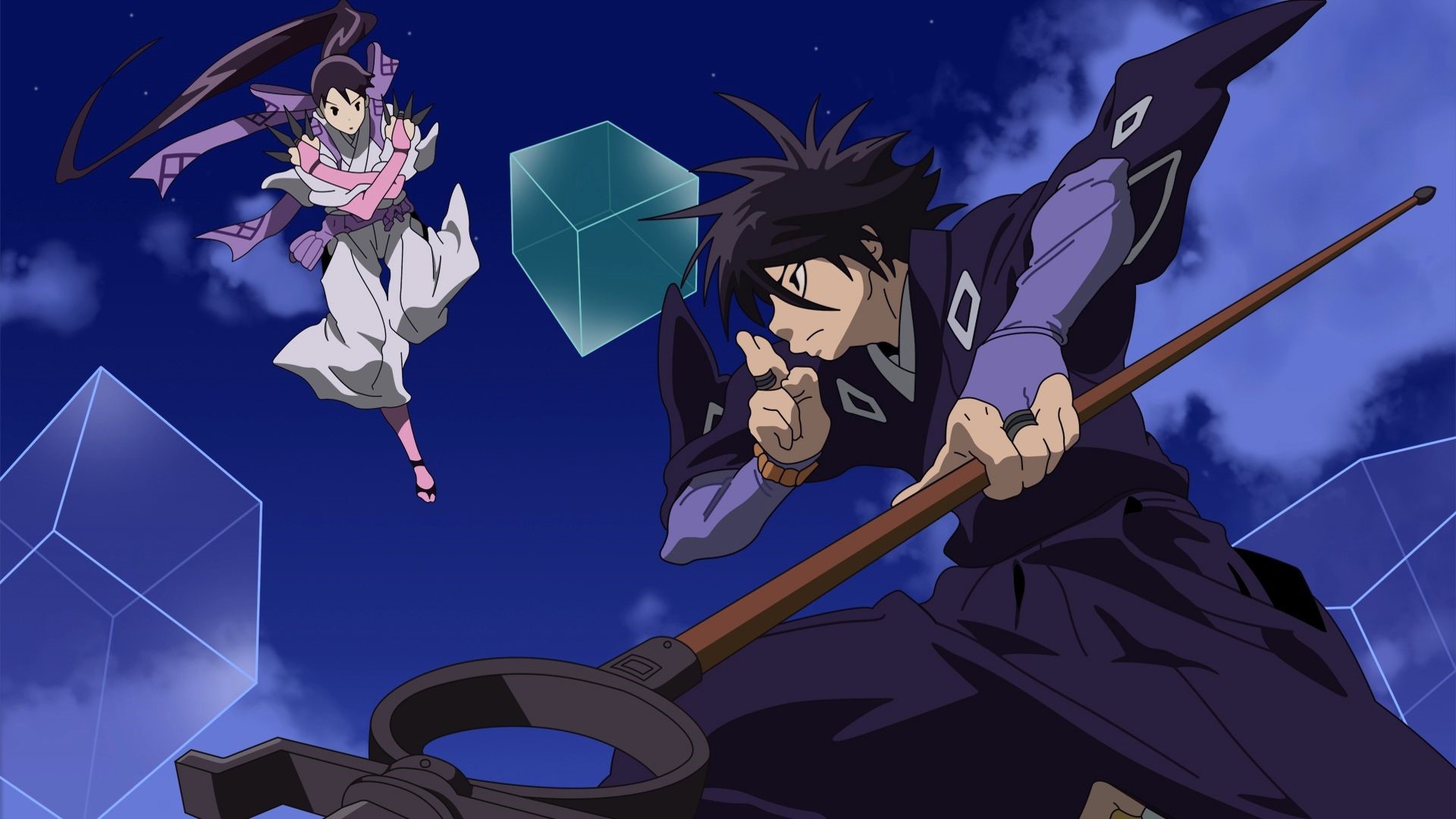 Using the Kekkai technique to create demon traps.
21. Devilman: Crybaby
Demons have returned to take over the world.
To fight this evil Akira unites with a demon to gain power.
He becomes Devilman. Devilman can wield demon powers, yet still has a human soul.
Sex and gore put this one in the "adult anime" category.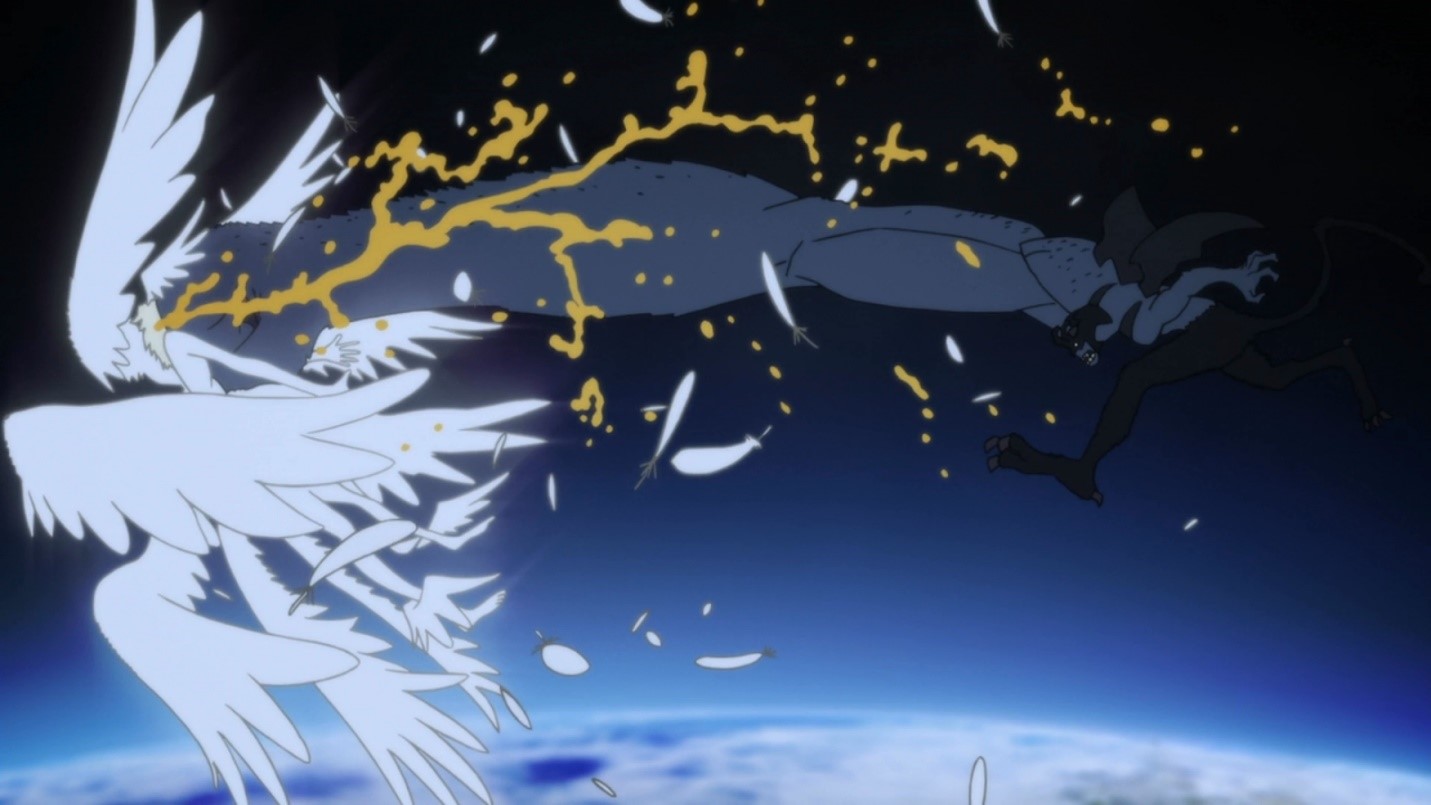 Devilman fights the ultimate battle for mankind.
20. Ga-Rei Zero
Japan has developed an anti-paranormal special defense unit.
They come across two girls, descendants of exorcists, who kill demons with their sword skills.
The two have a falling out, yet continually cross one another's paths exterminating demons.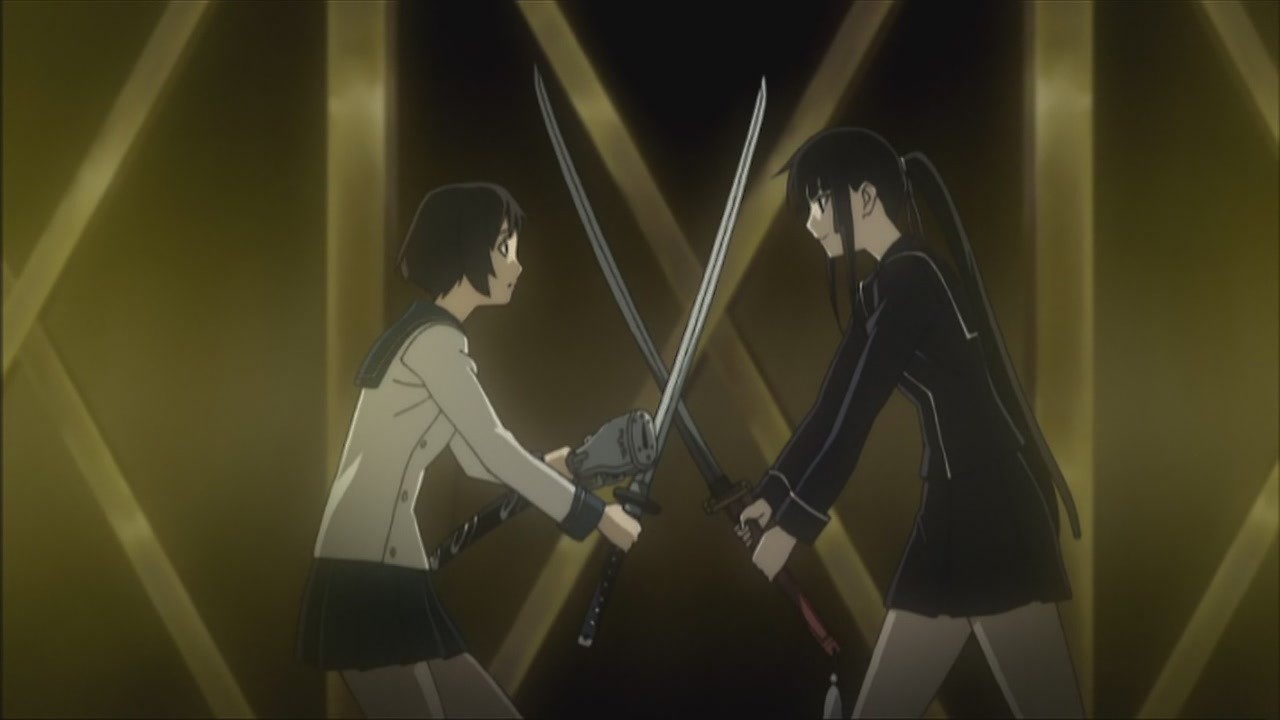 Yomi and Kagura have a past that can't be reconciled.
19. Nura: Rise of the Yokai Clan (Nurarihyon no Mago)
Rikuo is a quarter yokai (demon).
By day he's a teenage boy, by night he takes his yokai form.
He must assume his position as head of his clan house while taking on all forms of opposition.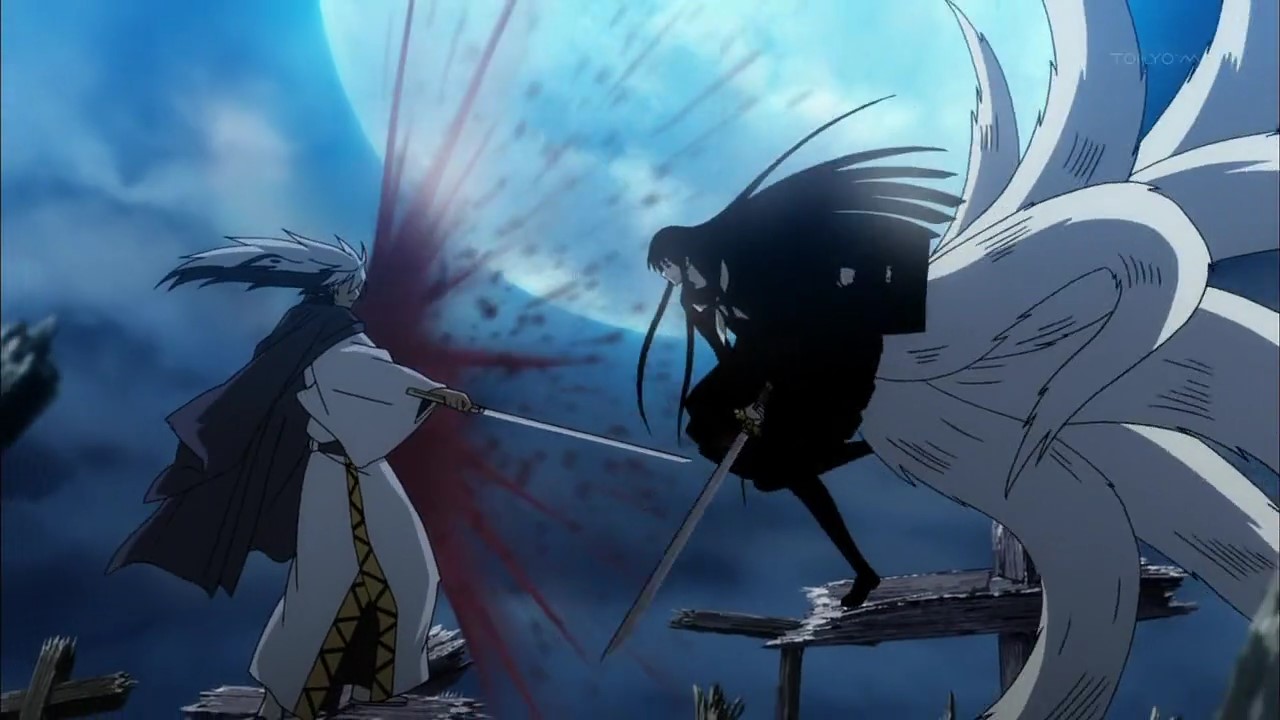 Rikuo and his nemesis Tamazuki battle.
18. As Miss Beelzebub Likes
Another mature level anime, Beelzebub is a definite comedy.
Satan has disappeared from Pandemonium.
In his place, former celestial Beelzebub is currently ruling.
The demons look up to her as a wise ruler, but little do they know she's a complete ditz.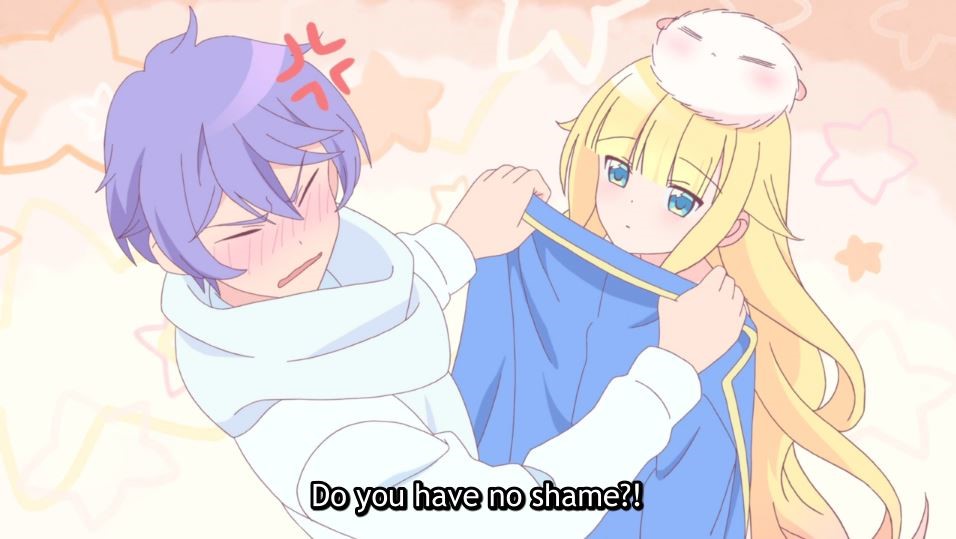 Lower demon attendant Mullin trying to cope with his shameless superior.
17. Ushio To Tora
Demon attracting energy has been released.
Ushio finds a monster name Tora trapped in his basement that has been held for years by a legendary beast spear.
To save everyone from the demon onslaught Ushio must release Tora and keep him in check with the beast spear.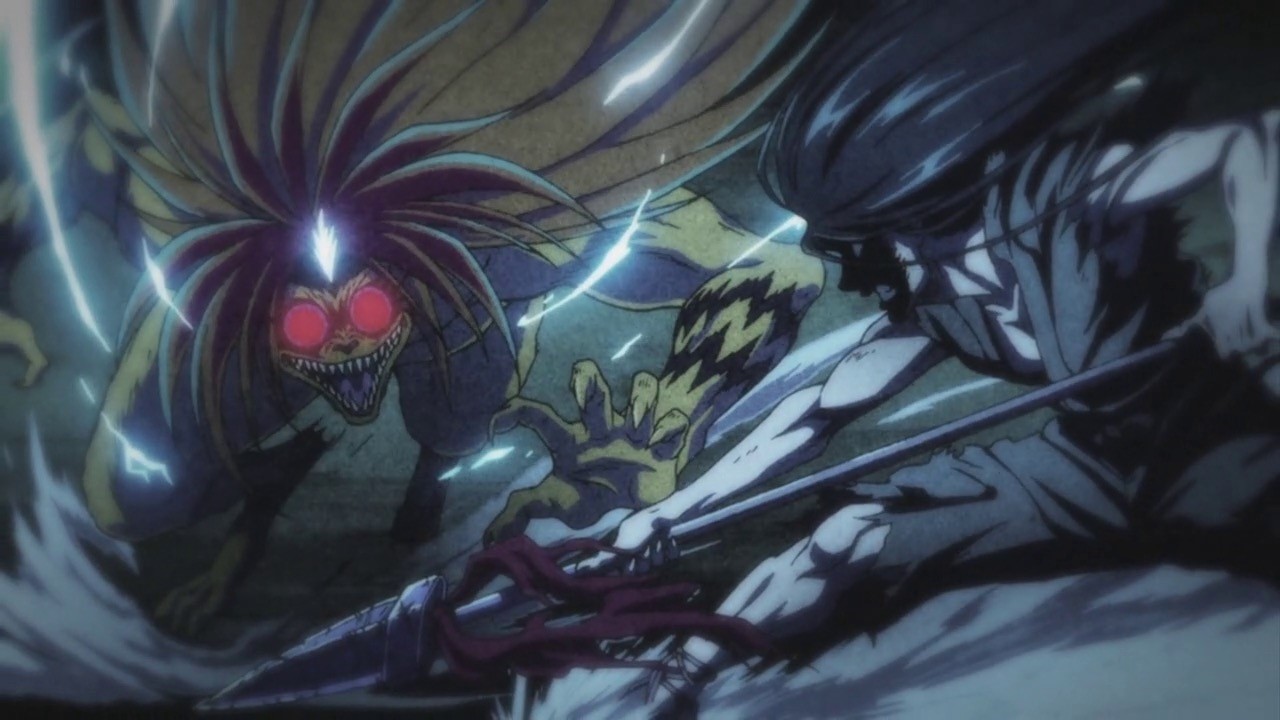 Ushio wields the beast spear against Tora.
16. Endro!
Hero Yusha accidentally sends a Demon Lord back in time to Yusha's youth.
The Demon Lord is transformed into a small girl named Mao.
Mao becomes a teacher at Yusha's school intent on failing Yusha so she can never become a hero.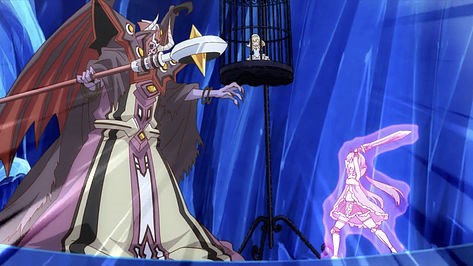 The battle against the demon lord is just the beginning.
15. Chrono Crusade
In 1920's New York the Magdalene Order is a group of nuns who partner with summoned demons. Sister Rosette and her demon Chrono travel around killing demon threats and destroying pretty much everything else.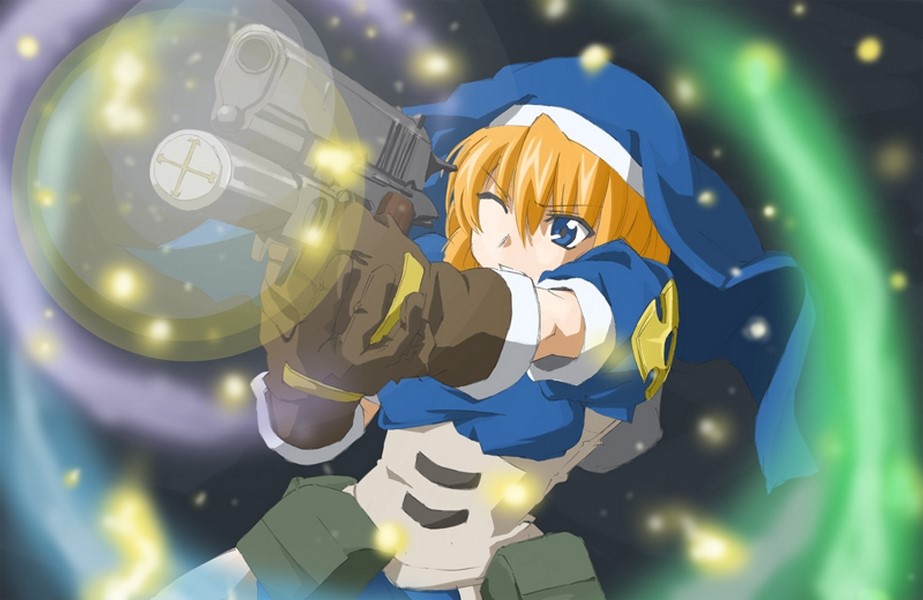 Nuns with guns? Yes, please.
14. Blood Lad
A vampire that loves the human world tries to help a ghost girl who's trapped in the world of demons. They travel to the land of the living to try and get her humanity back.
Watch out for those vampire hunters!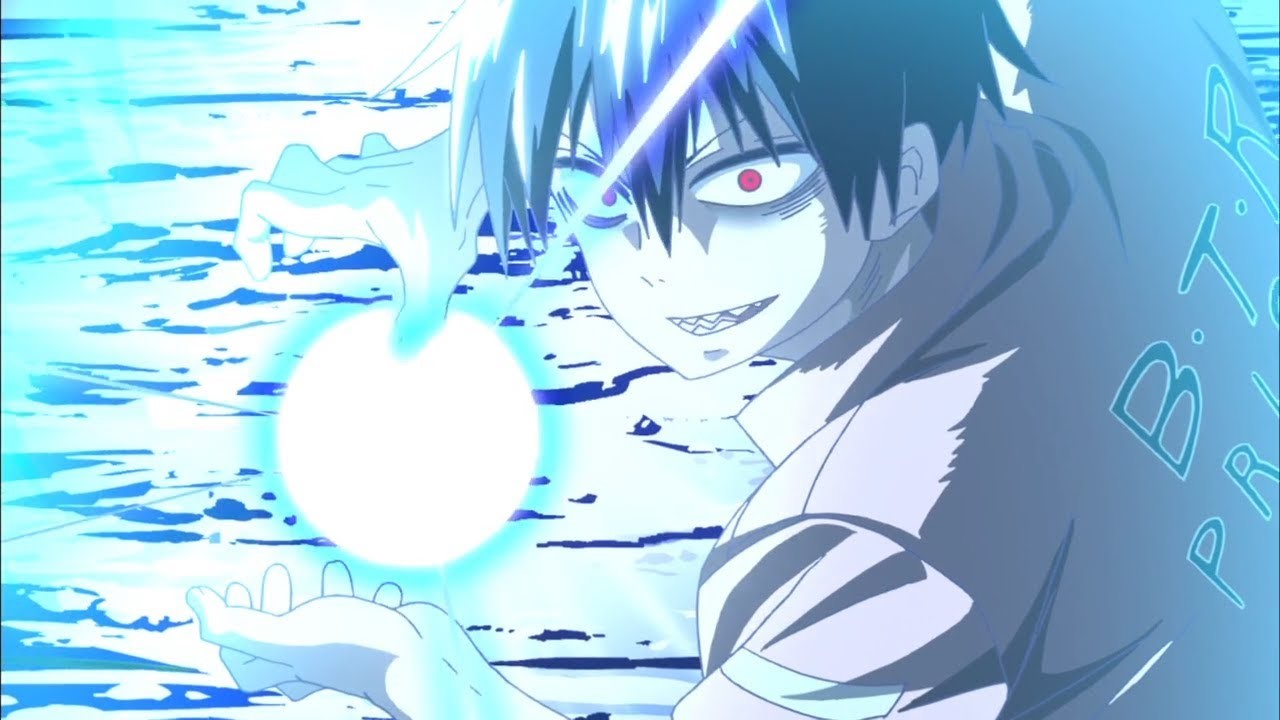 Vampire Starz tries to power up a Kamehame attack.
13. Rage of Bahamut: Genesis
Bahamut is a legendary demon bent on destroying everything.
Humans, gods, and demons united and sealed the demon away.
Thousands of years later Amira has appeared and with her the gods' half of the key of sealing.
If the key pieces are reunited then Bahamut will be released.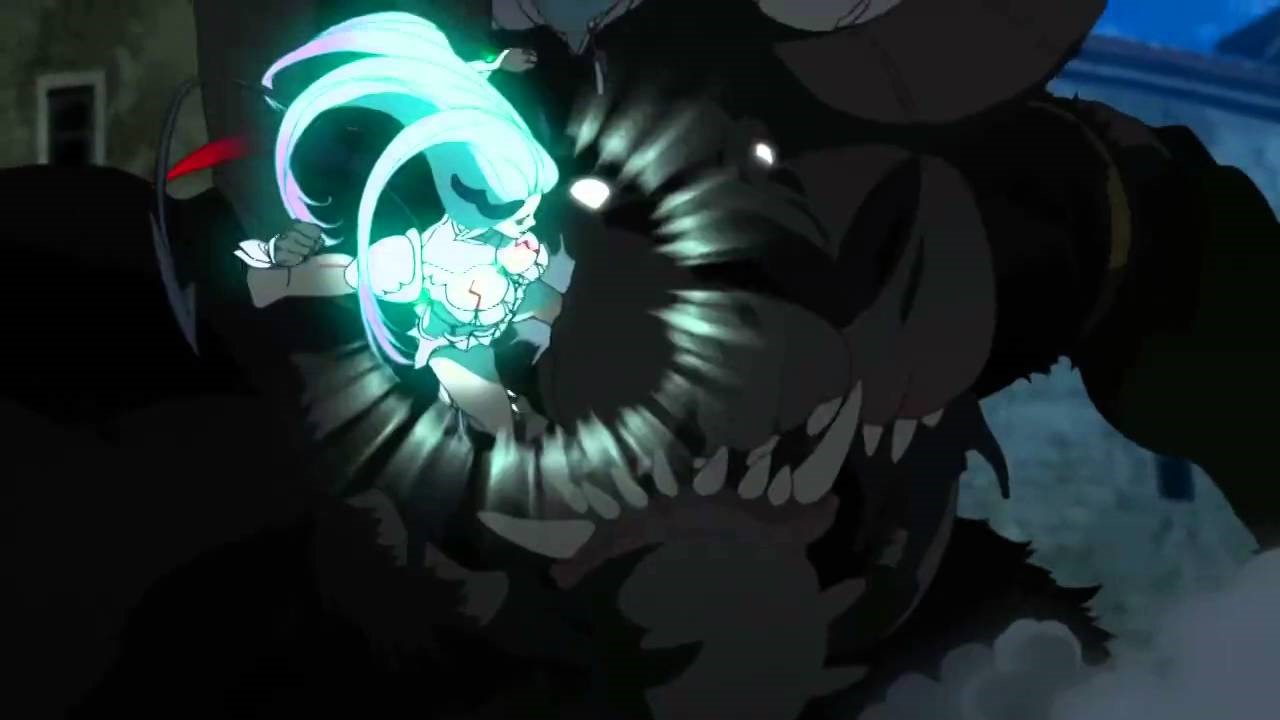 Amira discovers the power of her demon form.
12. Dororo
This dark fantasy features Hyakkimaru, born deformed as the result of a demon pact made by his father.
He sets out to kill these demons, armed with an alchemical prosthesis and the need for revenge.
His alchemical properties give him regenerative abilities and inhuman defense.
Each demon defeated returns a piece of his body to him.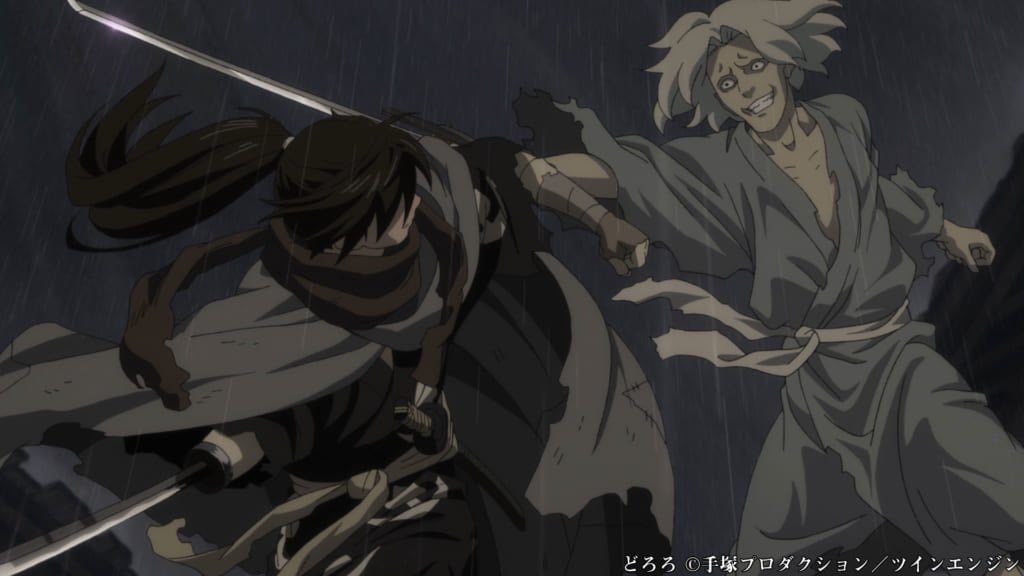 Hyakkimaru's fighting style is in no way inhibited by his infirmities.
11. Maoyuu Maou Yuusha (Archenemy & Hero)
In a medieval world, the Hero has set out to defeat the Demon King and end the raging war between humanity and demons.
The Demon King turns out to be a woman.
It's discovered that the war isn't what it seems; it's not simply a war between good and evil.
They work together to end the fighting in a mutually beneficial way.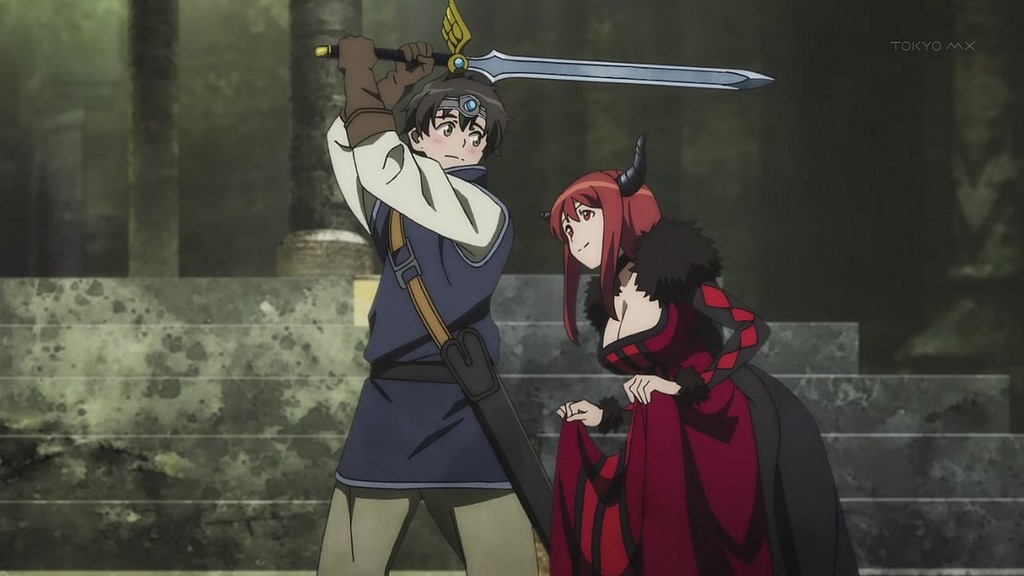 Hero is ready to slay the Demon King, but things are not as they seem.
10. Claymore
Claire is a hybrid human-yoma called a Claymore.
They are created to fight the demon yoma who can shapeshift.
These Claymores are hired out by an organization for a fee.
The danger is that a Claymore will eventually give in to their Yoma side.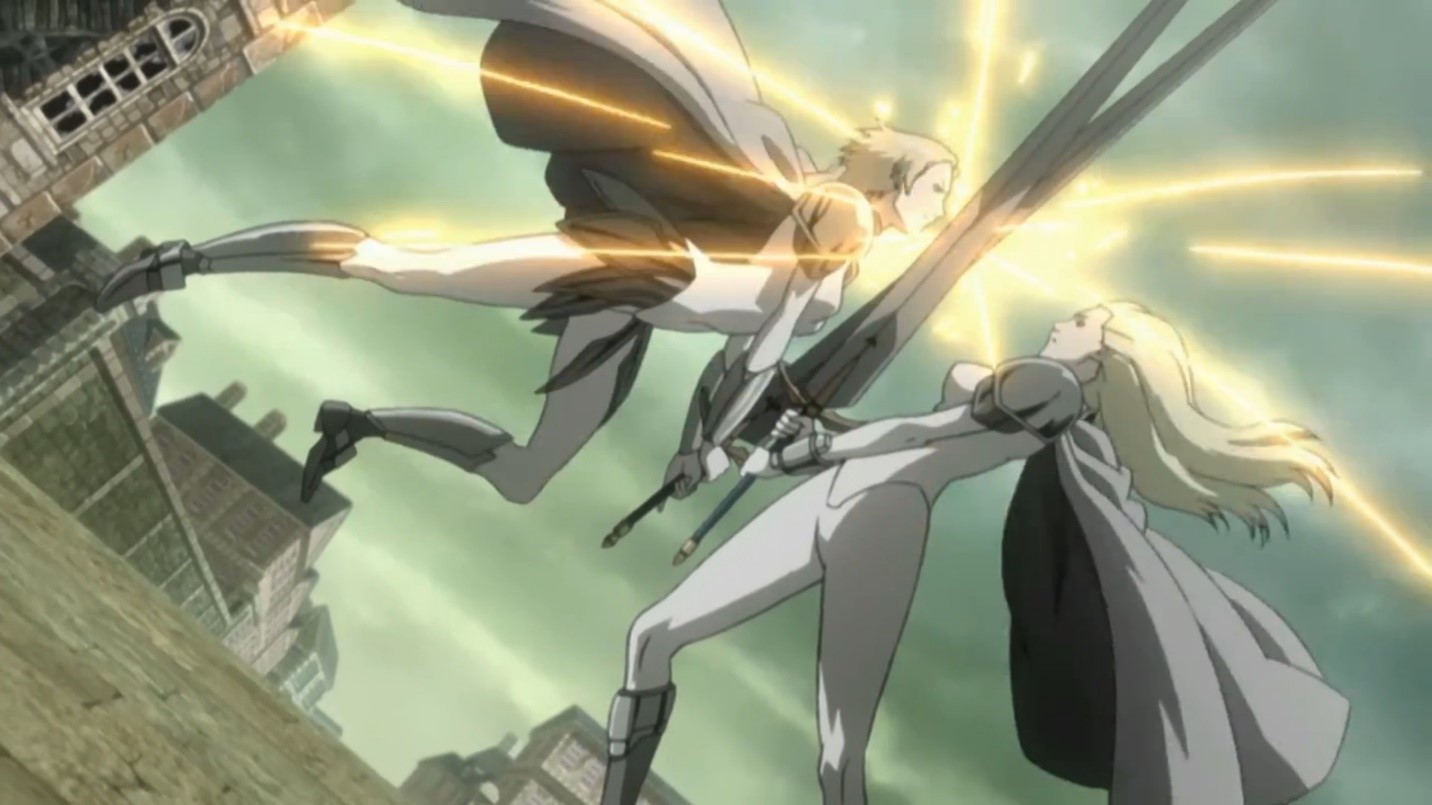 The Claymore is trained in battle and the use of the Yoma powers (Yoki).
9. The Devil is a Part-Timer! (Hataraku Maou-Sama!)
Satan is almost defeated by a hero named Emilia while trying to take over the world of Ente Isla. However, he escapes to modern-day Tokyo.
In a world without magic he's reverted to the form of a boy and takes a job at a fast-food restaurant.
In time he crosses paths with the Tokyo version of the hero Emilia.
Other characters from Ente Isla begin to show up and the story gets more interesting.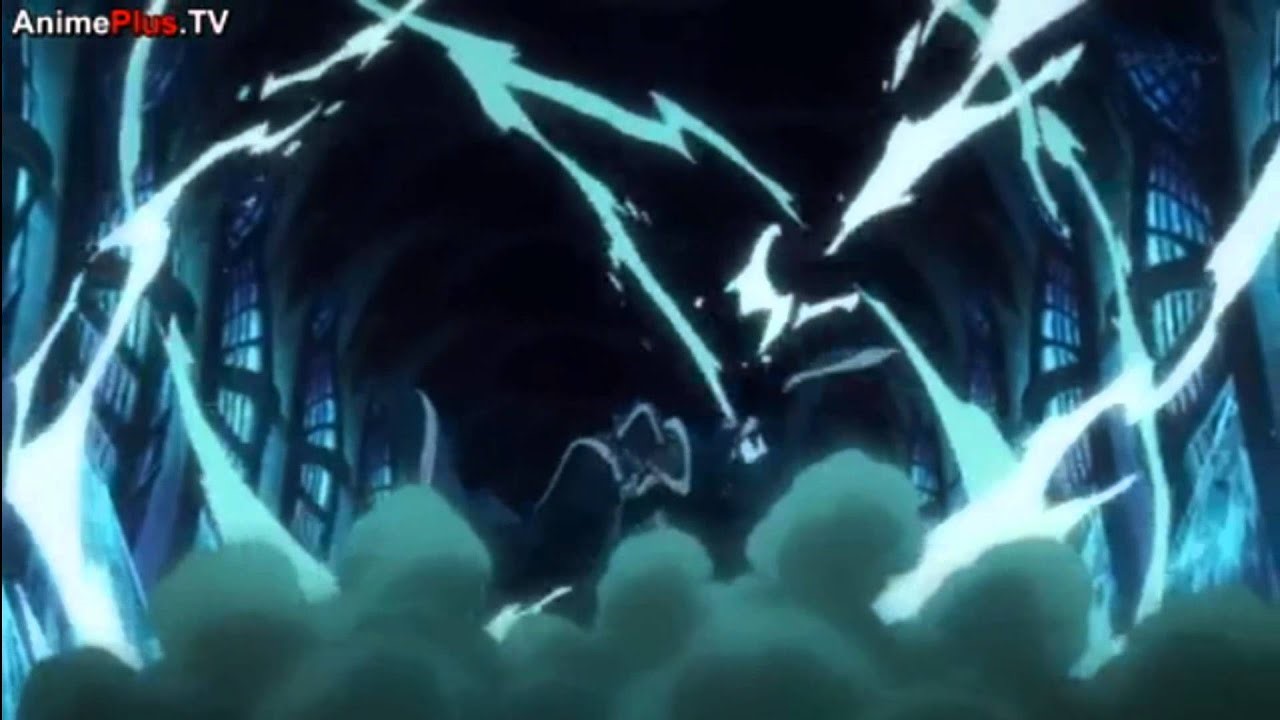 Satan at war with his adversaries before escaping to modern Tokyo.
8. Overlord
A virtual reality game is set to be shut down. But Momonga decides not to log out.
He's changed into a powerful wizard-skeleton and begins to take over the world within the game.
It begins to change too, as NPCs start to feel and think.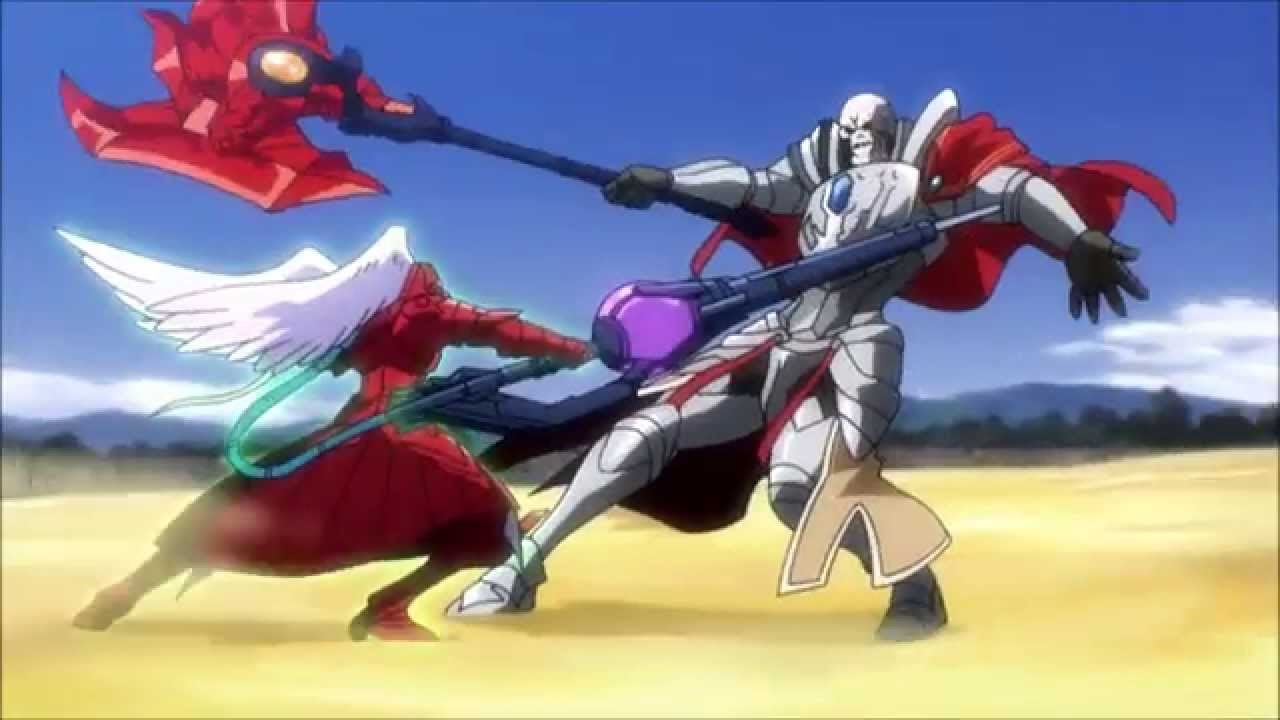 Ainz fights Shalltear in one of the best battles in Overlord.
7. Yu Yu Hakusho
For those her prefer a supernatural flair, there's our hero Yusuke.
Unfortunately, he's dead, but that doesn't make this any less exciting.
He's been recruited to protect Earth from dark forces as a spirit detective.
There's some tournament style fighting thrown in.
Tons of battles with creepy demons and such.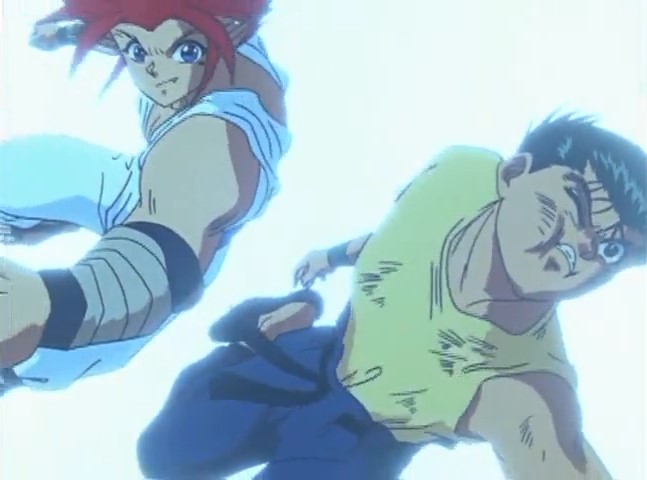 Not for the faint-hearted, Yusuke takes his share of punches in tournament battles.
6. Black Butler (Kuroshitsuji)
A boy trades his soul to get revenge for his family and gain success with the family business.
The demon masquerades as his butler Sebastian, obviously dressed in black.
Sebastian shows up whenever his master Ciel calls for him.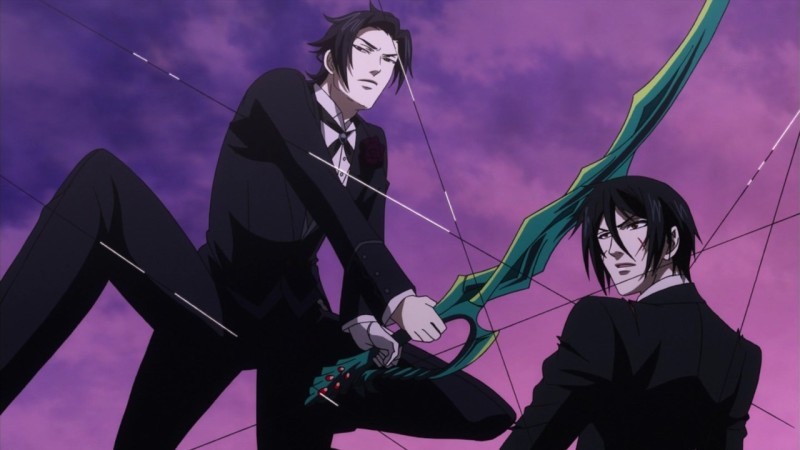 The two demon butlers clash.
5. Blue Exorcist (Blue Exorcist)
Rin Okumura is raised by his exorcist guardian, only to find out he's the son of Satan.
To follow in the path of his guardian he wields the Kurikara (a demon-slaying sword).
The sword mutes he's demonic powers as he journeys to become an exorcist.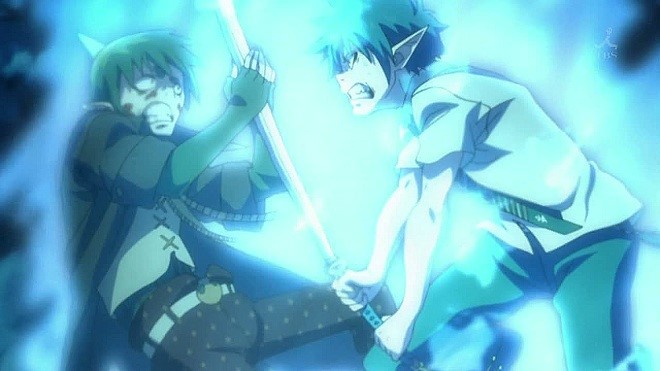 Rin fights Amaimon using his demon blue fire.
4. High School DxD
Issei is a student who is killed by a demon on his first date.
He's reincarnated as a demon. But now he's stuck serving a superior demon who also happens to be one of the popular girls at his high school.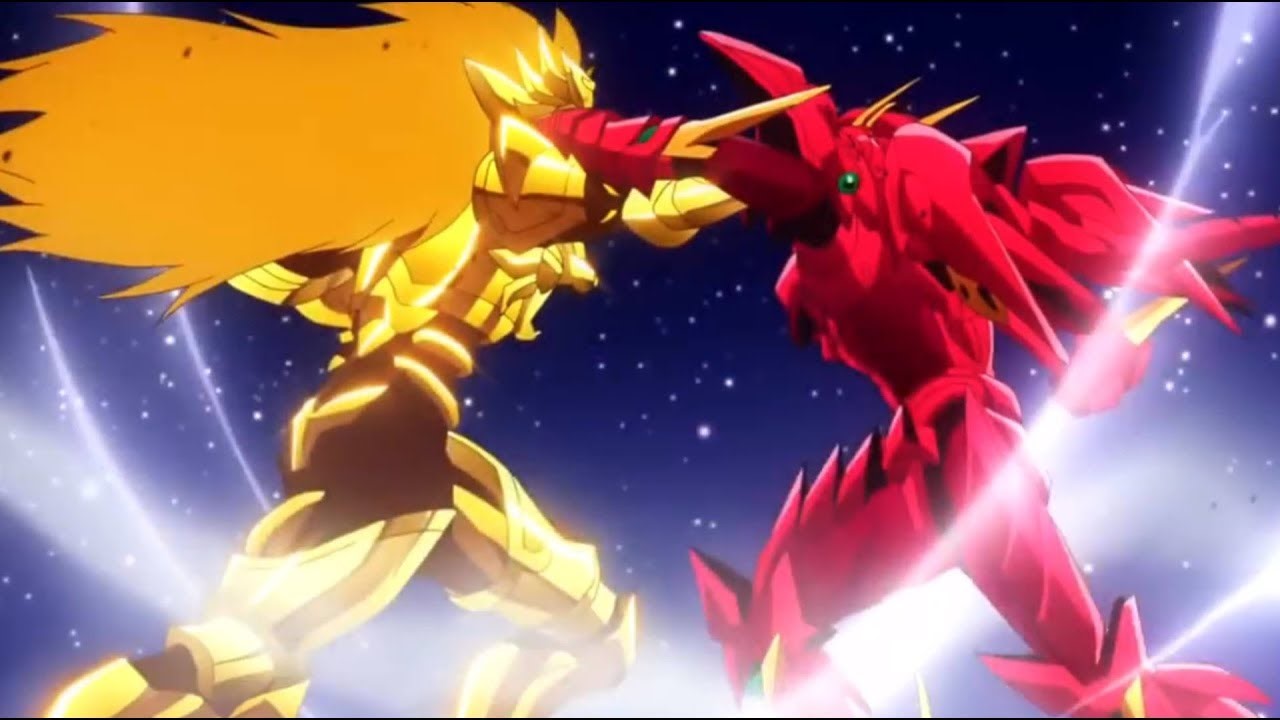 Issei battles Sairaorg as the Crimson Dragon and Golden Lion.
3. How Not to Summon a Demon Lord
A human is summoned into the world of his favorite MMO game by two young girls.
They try to bind him as a slave, but the spell rebounds and binds them to him instead.
Takuma decides to role-play as his character.
He uses his extensive knowledge of the game to find a way to set everything right.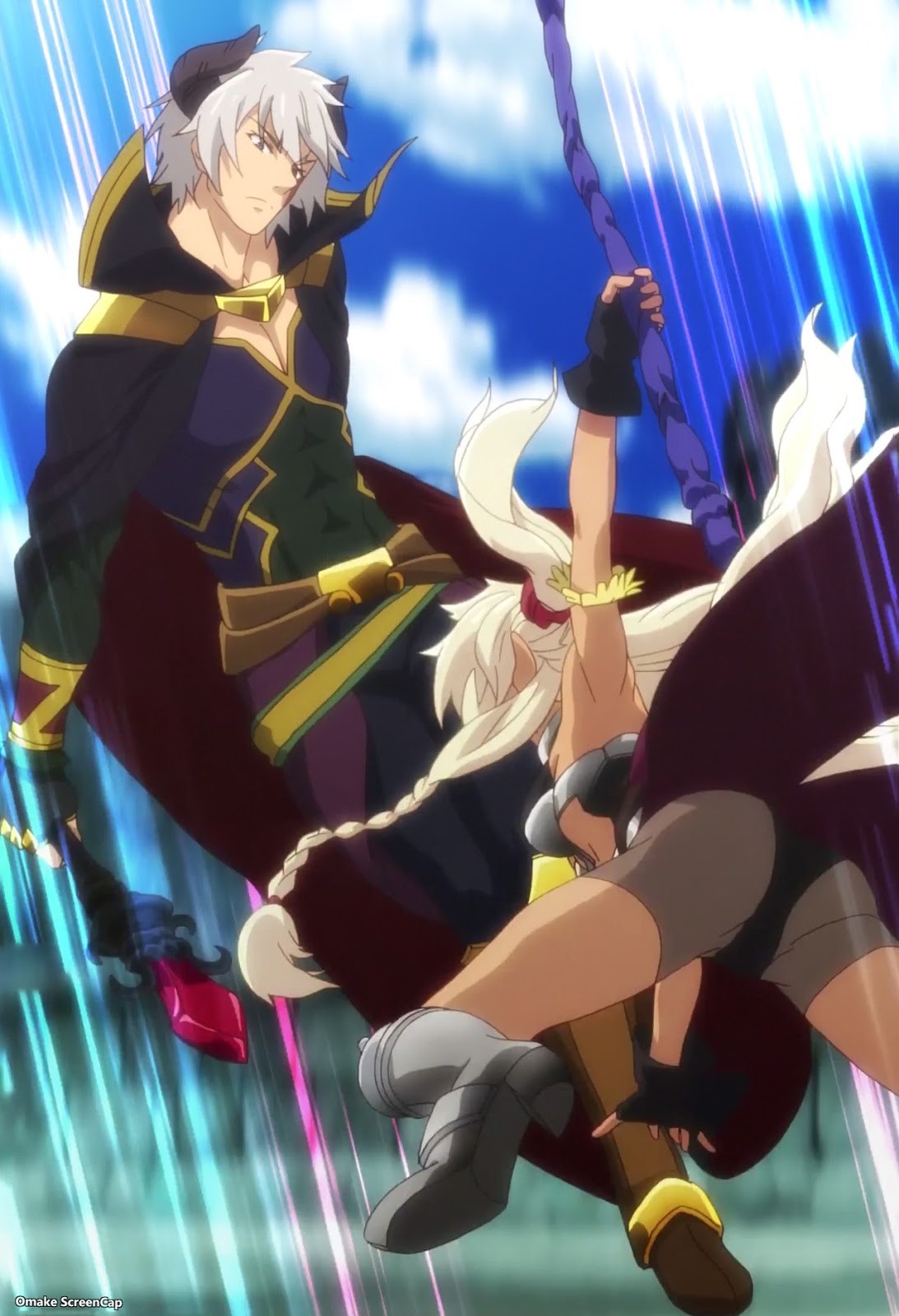 Diablo faces Edelgard of the Fallen and has the chance to show off the extent of his powers.
2. Demon Slayer: Kitsumetsu no Yaiba
Living in a tiny coal-mining village, Tanjirou is the sole provider for his family.
Setting out to find work one day brings disaster upon his family.
 His sister is the only survivor of a demon attack, but she isn't left unscathed.
Tanjirou joins the Demon Slayer Corps to destroy the demons.
But, can he cope with the half-demon transformation of his sister?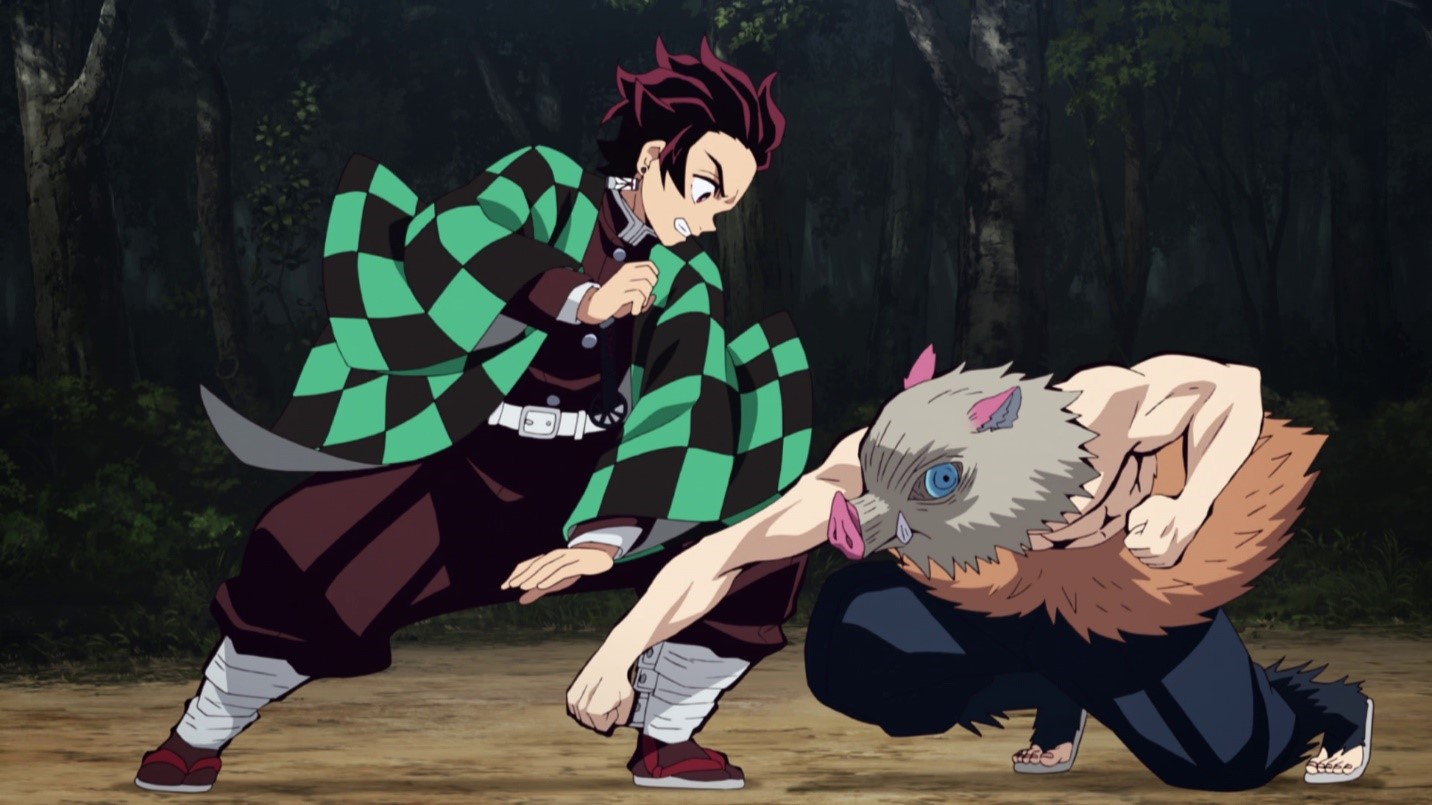 Demon slayers clash when Inosuke won't back down.
1. Inuyasha
Inuyasha is a half-demon hunting for a sacred jewel called the Shikon.
A young student named Kagome is pulled into a well at her family's ancient shrine.
This sends her to the past with Inuyasha in feudal Japan.
Kagome takes up archery and finds out she's a reincarnated priestess.
Every episode is packed with demon fights, magic, and a little bit of humor.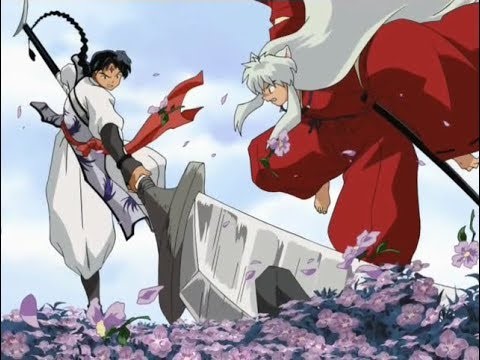 Inuyasha goes head to head with Bankotsu. Both are searching for the Shikon Jewel.
You may also be interested in:
Image Gallery