Top 50 PC Games Released in 2015: Page 2 of 10
Updated: 03 Aug 2015 4:02 am
So many games, so few spots
45. Axiom Verge (May 14th 2015)
Lots of colorful lasers.
Developer: Tom Hopp
Genre: Action Side-Scroller
Theme: Alien World
If "metroidvania" was a contest, then Axiom Verge would take first place. After a lab accident, a scientist wakes up in an unfamiliar world. Not knowing where or even when he is, he proceeds to explore the many levels hoping to find answers. With a style very akin to old Metroid games, dozens upon dozens of weapons to find, items and abilities you are sure to have your retro cravings satisfied.
This shot alone makes me want to try the game.
Looks like there are a good 20.000 people yearning for a classic experience. If you wanted a true "metroidvania" game, then this is it.
44. Broken Age Act 2 (April 28th 2015)
It's really a lovely and unexpected story.
Developer: Double Fine Productions
Genre: Point-and-Click Adventure
Theme: Parallel Adventures
Double Fine brings us a double adventure. Two seemingly unrelated characters, Shay and Vella, go on their separate adventures to break the traditions imposed upon them. Their paths fully entwine by Act 2, but you can still switch between the two whenever you feel like it. Act 2 begins directly where the first one cuts off, so if you haven't yet, pick up the first game and get to it!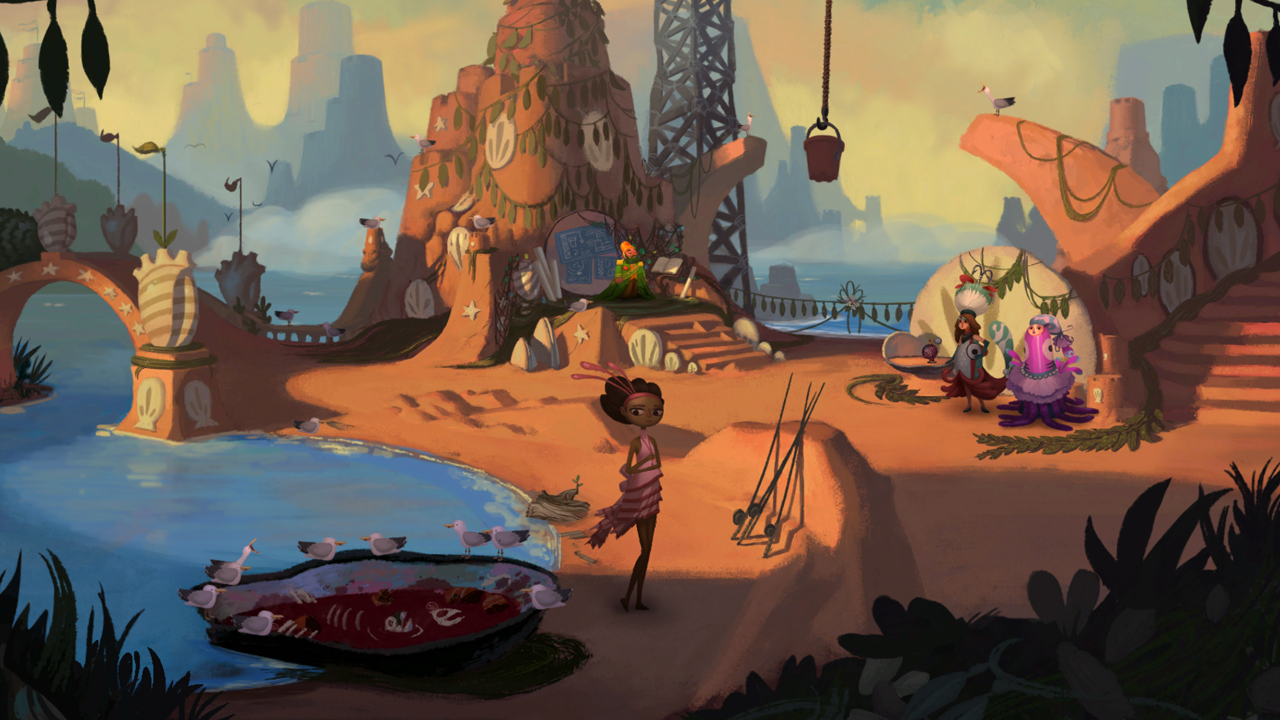 The art may take some getting used to, but then you realize it's really beautiful. Just look at the fishing rod shadows!
After the success of the first game it's no wonder 200.000 players returned to play the epic conclusion.
43. Grim Fandango Remastered (January 27th 2015)
That lighting...gasp!
Developer: Double Fine Productions
Genre: Point-and-Click Adventure
Theme: Afterlife Parody
You are Manny Calavera, a travel agent in the land of the dead, arranging passage for new souls based on the life they lived. In his desperate search for better clients, Manny uncovers a scam by underworld crime boss Hector to steal and resell luxury travel tickets at massive prices. Now he must solve the many brain-teasing environmental puzzles and challenges to bring down the plot.
Cue old-school noir music.
Another old-school game brought back to glory with 120.000 returning fans.
42. Mortal Kombat X (April 14th 2015)
Where did that song come from? Waaait the director is...?
Developer: High Voltage Software
Genre: 2D Fighting
Theme: Bloody & Brutal
Shao Kahn's death was only the beginning. With the three realms divided, a new, or rather, old foe resurfaces. Shinnok's amulet appears in the midst of a civil war in Outworld and it falls on the offspring of the old fighters to retrieve it. Control the heroes of Earthrealm in their fights to keep Shinnok from being released.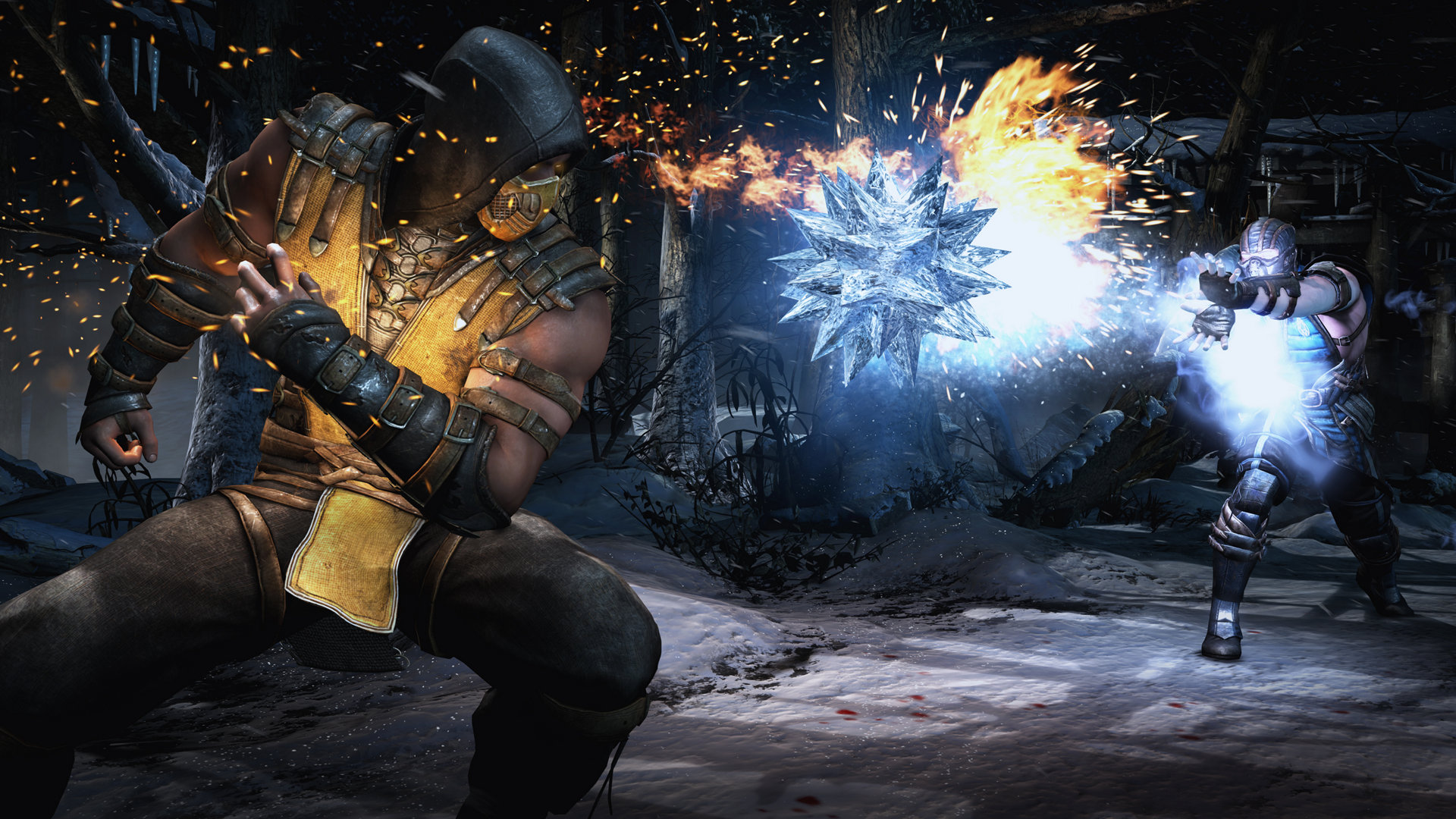 Now you become part of the never-ending clan battles.
With the addition of clans, it's an all out battle with over 300.000 participants! This is the top PC fighting game right now!
41. Battlefield Hardline (March 17th 2015)
Did you think moving away from the warzone would tone things down?
Developer: Visceral Games
Genre: First-Person Shooter
Theme: Cops vs Criminals
Hardline is a new direction for Battlefield. Instead of the usual war setting, this is a fight against crime. This time it's the Special Forces Unit versus criminals in unique game modes, such as heist, blood money, hotwire mode, rescue and crosshair. Despite the change in setting, both sides will still have access to military grade weaponry, vehicles and now police gear too - no lack of firepower here!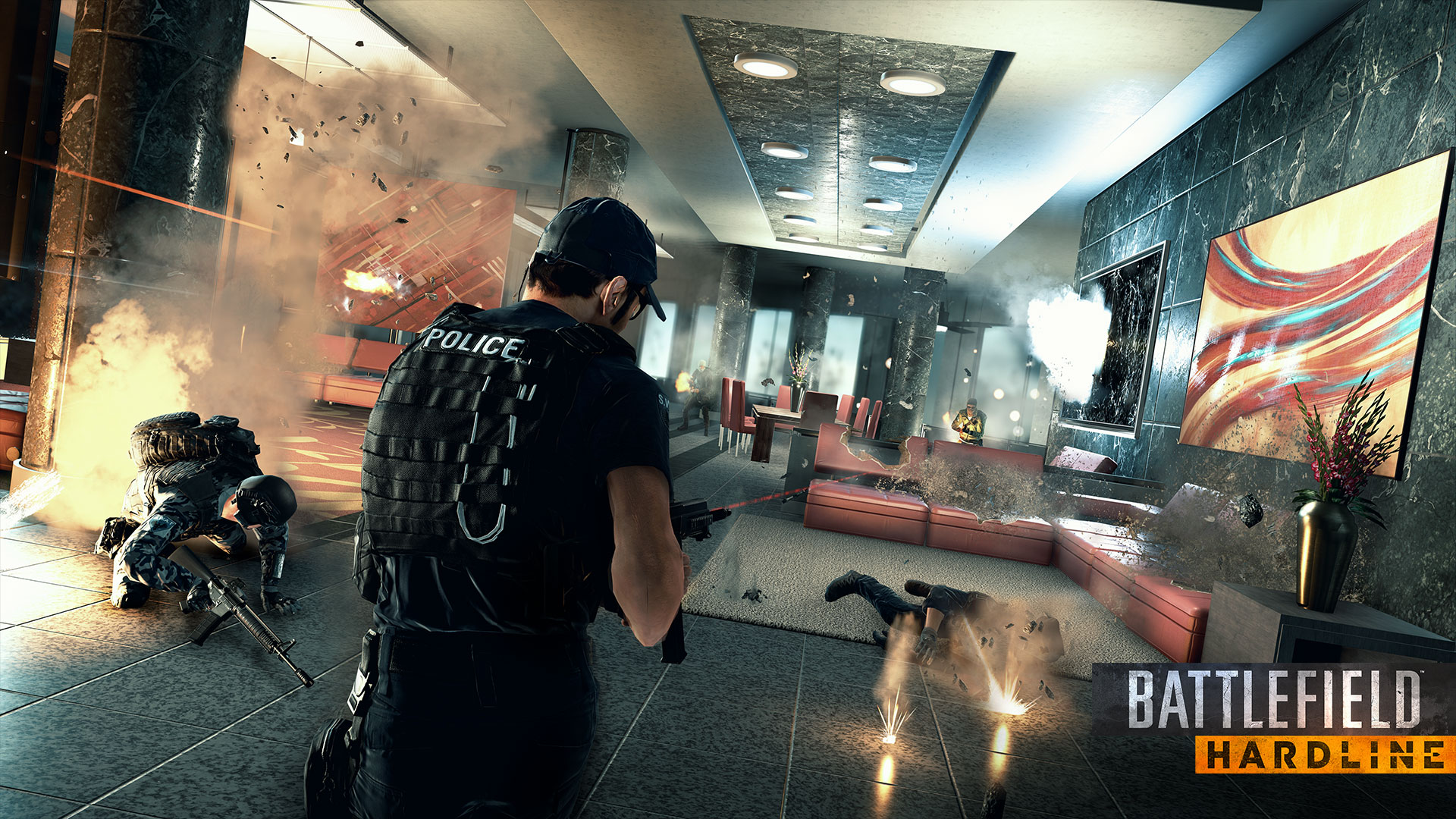 Not a warzone, but just as many bullets flying.
Though it's not war, it's a very welcome step in a different direction with just as much action. 1.5 million people can't be wrong.