Top 50 PC Games Released in 2015
Updated: 03 Aug 2015 4:02 am
So many games, so few spots
Top PC games of 2015 that are totally worth your time and money
50. Saints Row: Gat Out of Hell (January 20th 2015)
Continuing the tradition of not taking itself seriously.
Developer: Volition Inc.
Genre: Action Sandbox
Theme: Gangsters vs Hell
More Saints Row IV goodness in this standalone expansion pack. In the epilogue to Saints Row IV, their leader gets kidnapped by Satan, so now Johnny Gat and Kinzie descend into hell to get him back. Gat Out of Hell builds on the supernatural powers of the original by adding angel wings. Yep, you can now fly around this new open-hell environment. Complete activities to fuel Satan's wrath and get your boss back!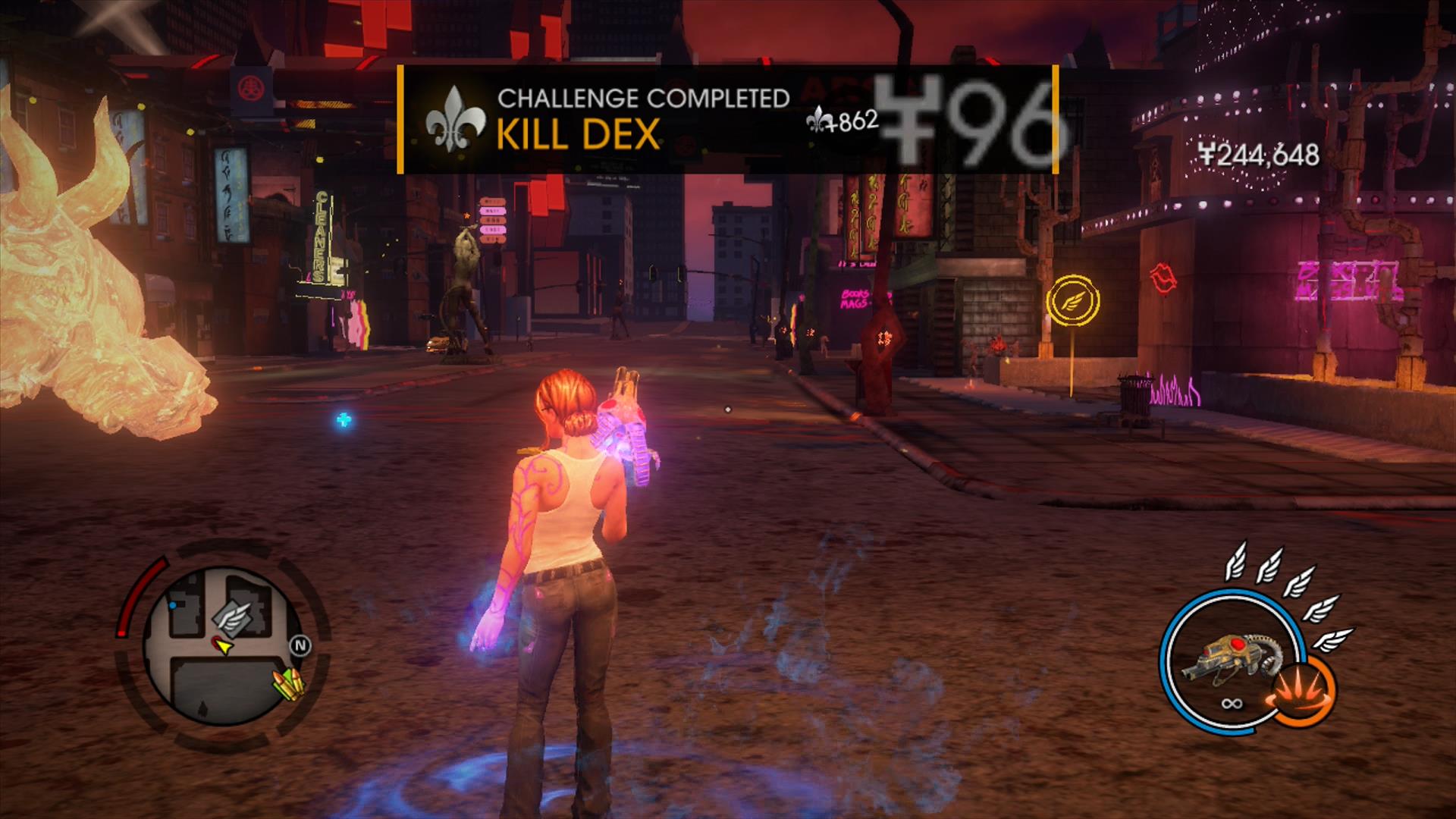 Kill Dex and look hot doing it!
Now 130.000 players can conclude their Saints Row 4 experience. Sprinkling some Angels and Demons over the supernatural core is the perfect way to complete the chaos in this series.
49. ARK: Survival Evolved (June 2nd 2015)
Prehistoric ducks!
Developer: Studio Wildcard
Genre: Action Sandbox
Theme: Dinosaur Survival
Enter an open world, populated by dinosaurs, natural hazards and many other players. Survival is the only goal here and you'll have to utilize all the options available to defend yourself. Riding dinosaurs, various firearms, improvised weapons and building bases are just the beginning.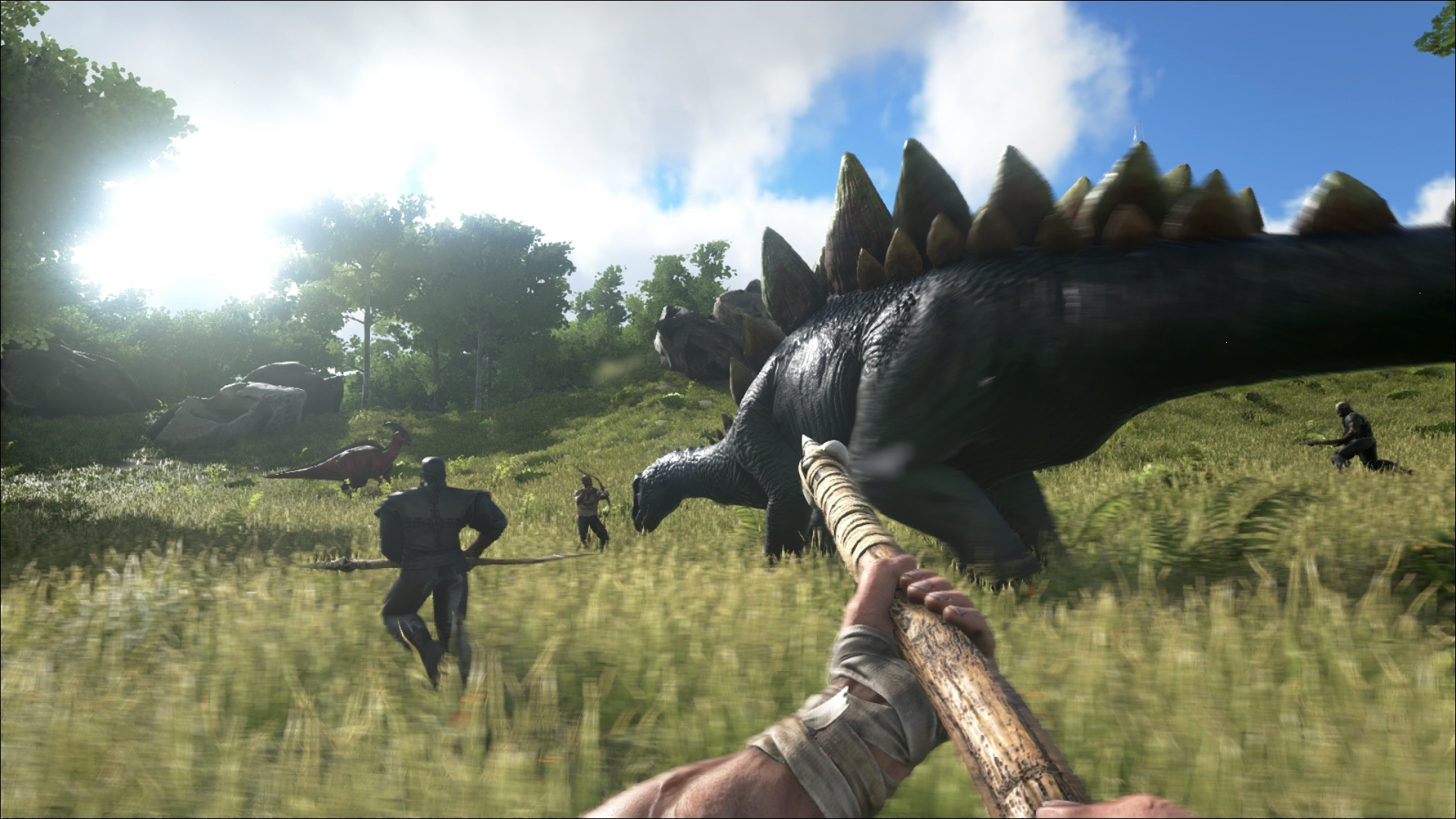 I'mma poke ya with ma spear.
There's at least 70.000 players riding around on dinosaurs. If you're looking for a Jurassic Park sandbox survival, look no further.
48. Batman: Arkham Knight (June 23rd 2015)
So it's even better on PC right?
Developer: Rocksteady Studios
Genre: Action
Theme: Superhero Open-World
Don the black cape and prowl the streets of an evacuated Gotham to stop the joint group of iconic villains with Scarecrow at the helm. Batman faces a whole new fear as he discovers that the Joker's threat didn't end with his death. There's also a new unique foe calling himself the Arkham Knight. Batman will need to utilize all the tools in his belt and his Batmobile to neutralize this threat. Bear in mind, this is presumably the story of how Batman dies - don't miss it!
The Batmobile runs at an impressive...15 fps...
This is the latest and most complete Batman game to grace our screens - and 3 million players know it! On a side note, the PC version is still ironing out a lot of kinks.
47. Dragon Ball: Xenoverse (February 27th 2015)
Super powered Hercule!
Developer: Dimps Corporation
Genre: 3D Fighting
Theme: Anime Martial Arts
What if Raditz escaped Goku's grip just before the Special Beam Cannon hits? What if Vegeta and Nappa both transformed into great apes from the get go? These alternate realities are what Xenoverse is all about. Design your own Z warrior and face all the legendary fighters to fix the timeline!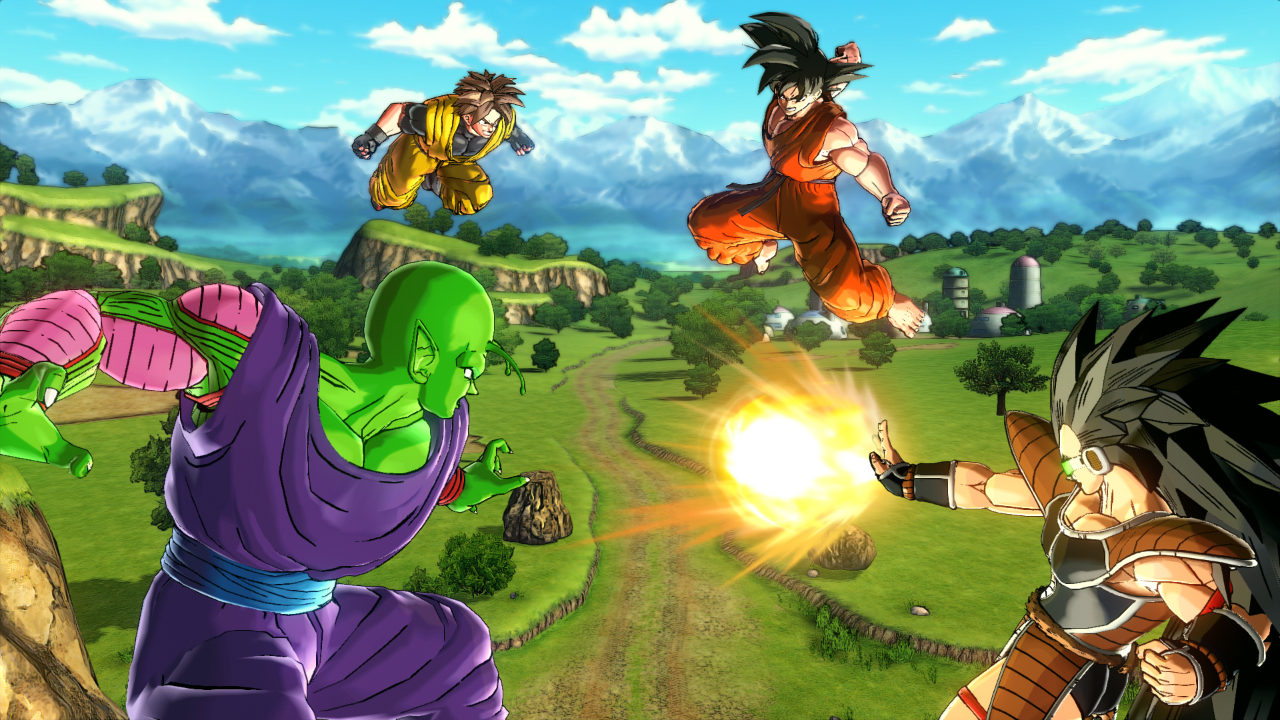 Radditz, where the heck are you aiming?
Looks like the dragon summoned over 2.5 million last hopes for the universe. Given the resurrection of the anime, this game is just in time to grab a spot among the top PC games this year!
46. Devil May Cry 4 Special Edition (June 23rd 2015)
New faces - same awesome music.
Developer: Capcom
Genre: Action
Theme: Demon Slaying
A small step back, but a giant leap forward for the Devil May Cry franchise. Same as before, we follow the story of Nero as he chases down Dante for killing priest Sanctus, only to discover a far more insidious plot by the Order. Along with Nero and Dante, the Special Edition lets us play as Vergil, Trish and even Lady! There's a few more fragments of story added to the mix as well.
He's back in full bad-ass form!
200.000 fans have been waiting for this! As if we needed even more ways to slay demons. What am I saying? Of course we did!