Top 50 PC Games Released in 2015: Page 10 of 10
Updated: 03 Aug 2015 4:02 am
So many games, so few spots
05. Heroes of the Storm (June 2nd 2015)
Well...I'm sold. 
Developer: Blizzard Entertainment
Genre: MOBA
Theme: Blizzard Icons' Deathmatch
Remember all those amazing characters from the different Blizzard universes? Well, here they are in a massive all out brawl! All those big names from Warcraft, Starcraft and Diablo are here for you to lead into battle. Sarah Kerrigan, Arthas and even Diablo himself - pick your favorites and destroy your enemies' forces for the win!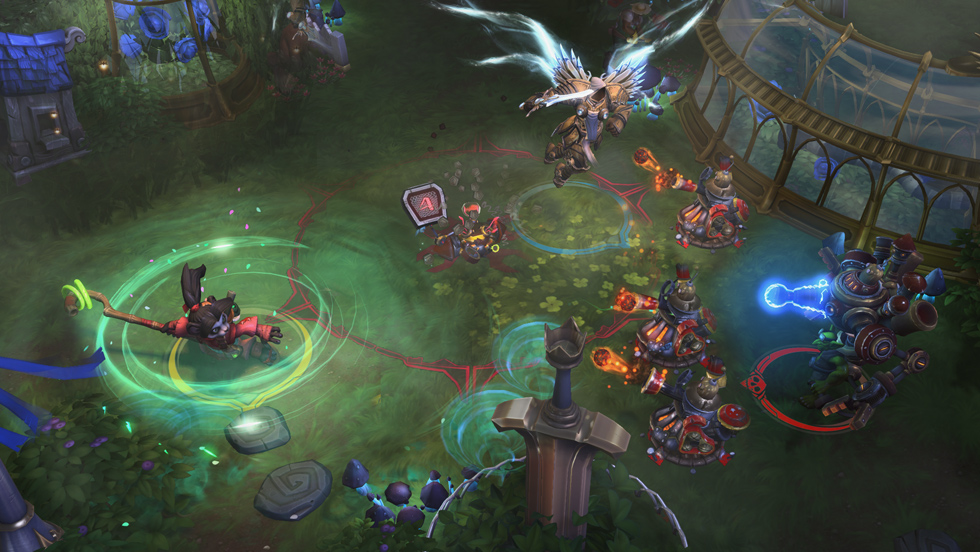 Despite the varied worlds, none of the characters look out of place. 
While still gathering players, there are already more than 3 million. Given the roster, who wouldn't want to try it?
04. Pillars of Eternity (March 26th 2015)
Looks like they're still working to bring the tactical combat to it's peak.
Developer: Obsidian Entertainment
Genre: Tactical RPG
Theme: Medieval Fantasy
All you old-school RPG fans get your game faces on. It's time to lead a party of seemingly unremarkable adventurers on an epic quest to keep the land of Eora from descending into chaos. With their children being born without souls and you being a Watcher who can see souls, it must be fated.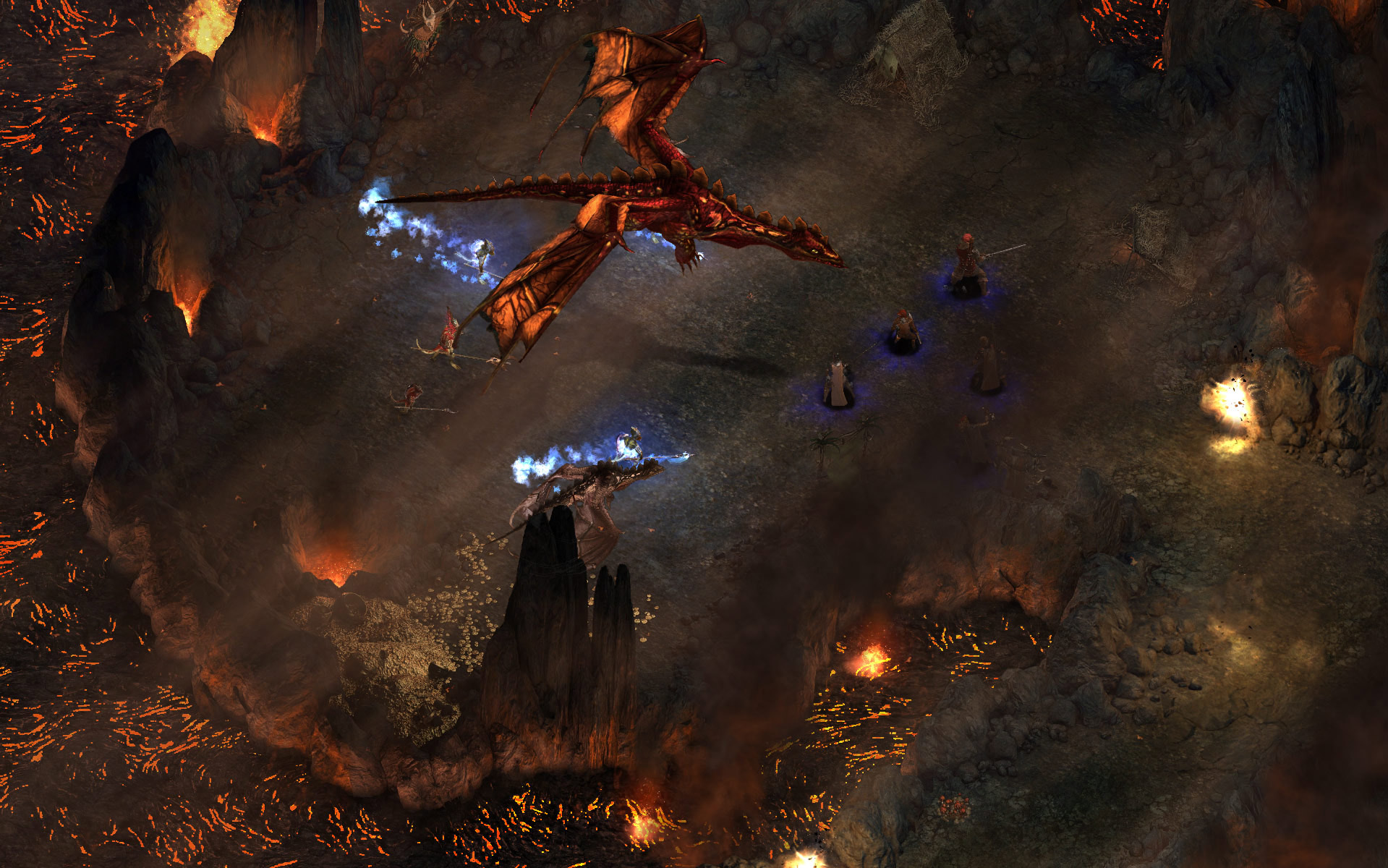 Actually, that's just a drake. The dragons are even bigger.
Pillars of Eternity is a true homage to the classic RPG. There are at least 400.000 old-school fans playing it.
03. Ori and the Blind Forest (March 11th 2015)
I think it's safe to say they brought platforming to new heights (literally and figuratively)!
Developer: Microsoft Game Studios
Genre: 2D Platformer
Theme: Fantasy Atmosphere
An emotional story about a dying forest and Ori, the guardian spirit trying to save it. This game raises platformers to a new standard (pun intended). Though very Rayman-esque in gameplay, the visuals are far and above. This is what happens when a big company takes notice of an indie title and helps it grow. It's not just a game, it's an experience.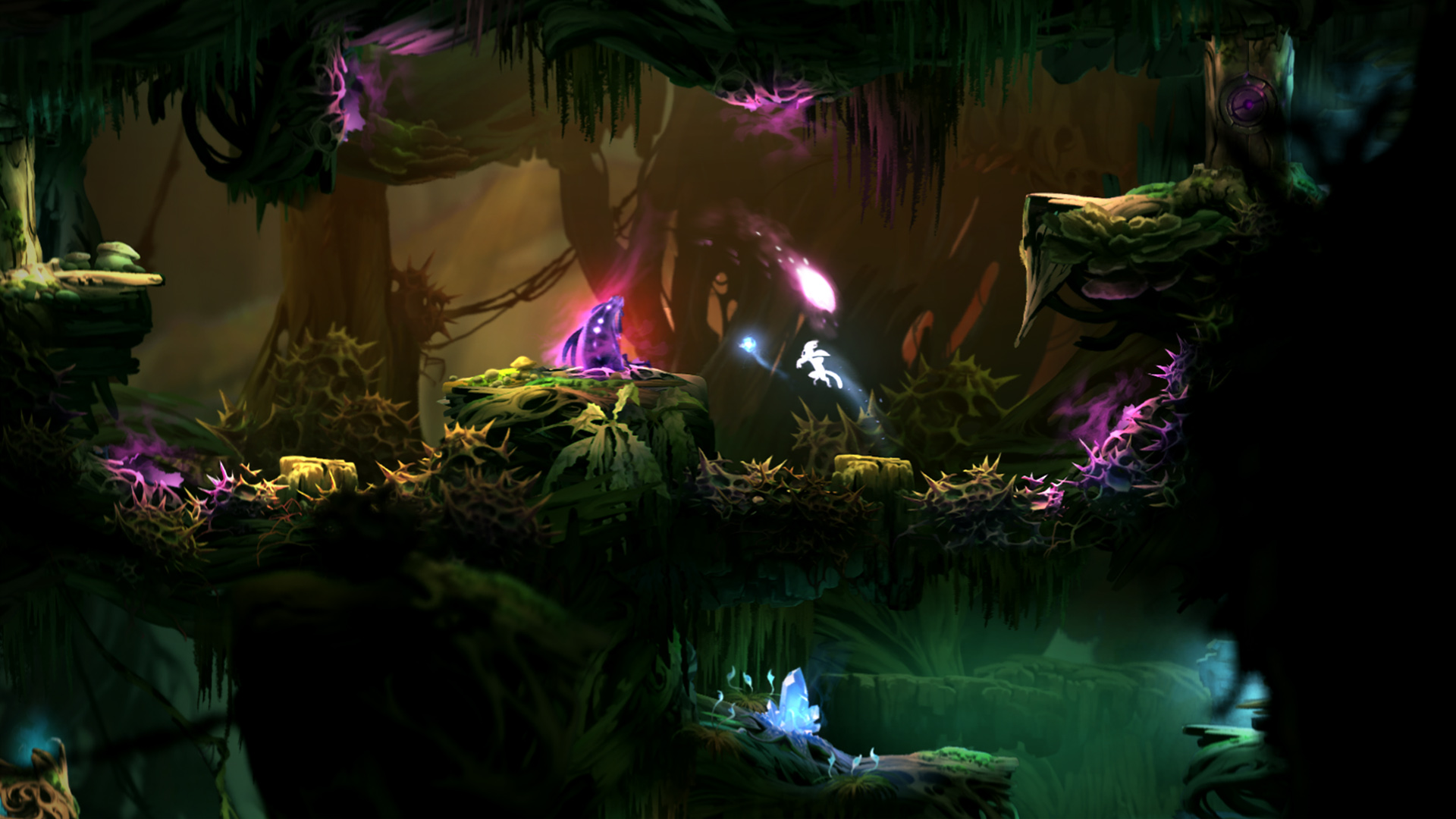 Is it me, or does little Ori look like Stitch?
You probably weren't expecting a small game like this to have 260.000 players, but it does. It's even a good candidate for game of the year!
02. Grand Theft Auto V (April 14th 2015)
It's GTA, need I say more?
Developer: Rockstar North
Genre: Action Sandbox
Theme: Modern-day Gang War
The aftermath of a failed robbery leads the lives of three criminals in a downward spiral. Michael, Franklin and Trevor are caught in a power struggle in San Andreas where they have to assist gang bosses as well as a government agency. You'll be switching between all three as you complete heists and ultimately decide who lives or dies.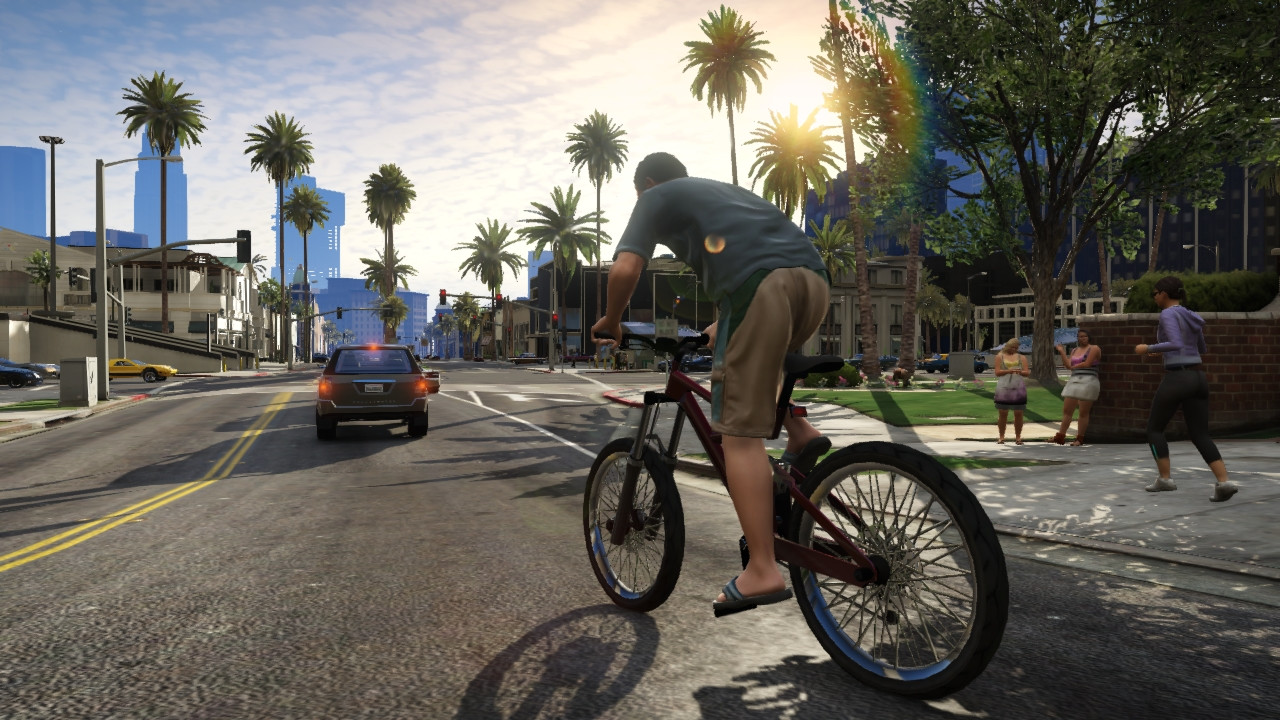 High speed bike chases!
Today, over 11 million players are wreaking havoc across San Andreas, and why not? It's the perfect way to satisfy your lust for mayhem.
01. Witcher 3: The Wild Hunt (May 19th 2015)
Talk about hypocrisy. Still, work is work and coin is coin.
Developer: CD Projekt Red Studio
Genre: Action RPG
Theme: Polish Fantasy Monster Slaying
Are you ready to take control of the legendary Witcher, Geralt of Rivia? Slay monsters, brew potions and explore a living, breathing open world as you race to find Ciri before the Wild Hunt. With Geralt's memory returned, this feels like a true Witcher game. Instead of political power struggles, you will face nightmarish Elven riders who have already been shaping your destiny.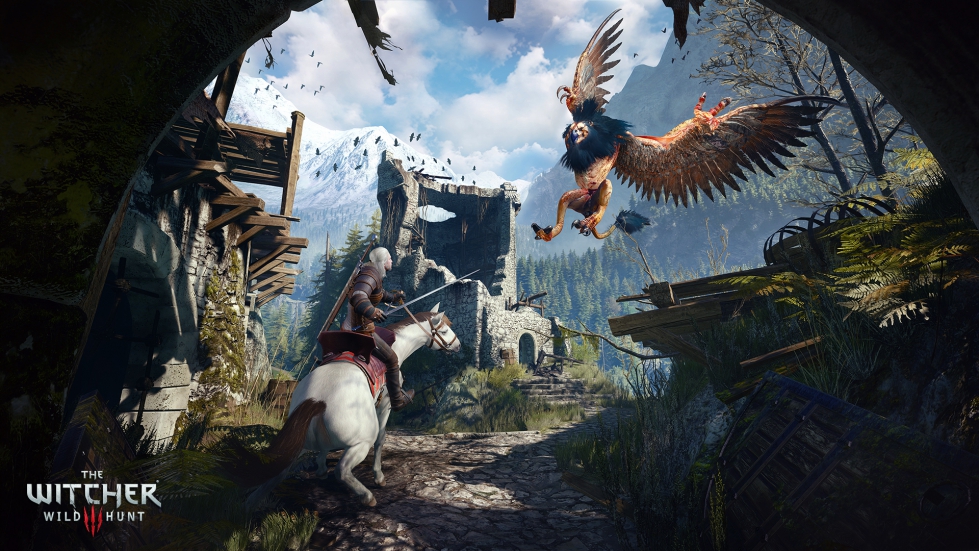 I don't think you'll actually want to fight a griffin on horseback. 
For such a new game it's surprising that it already has over 3.5 million players. No wonder it's one of the top PC games in 2015!