Top 50 PC Games Released in 2015: Page 5 of 10
Updated: 03 Aug 2015 4:02 am
So many games, so few spots
30. Final Fantasy IV: The After Years (May 12th 2015)
The graphics are certainly a lot better.
Developer: Square Enix
Genre: JRPG
Theme: Anime Fantasy
The slew of Final Fantasy titles for the PC just keeps going, including this new gem done in a style true to the old-school. Set after the events of the original, the second moon reappears. While Cecil and Rosa worry about the ill omen, a young Ceodore begins his initiation into the Red Wings.
The battle system in After Years is much the same as its predecessor, but with an added Lunar Phase system that changes abilities based which phase the moon is in.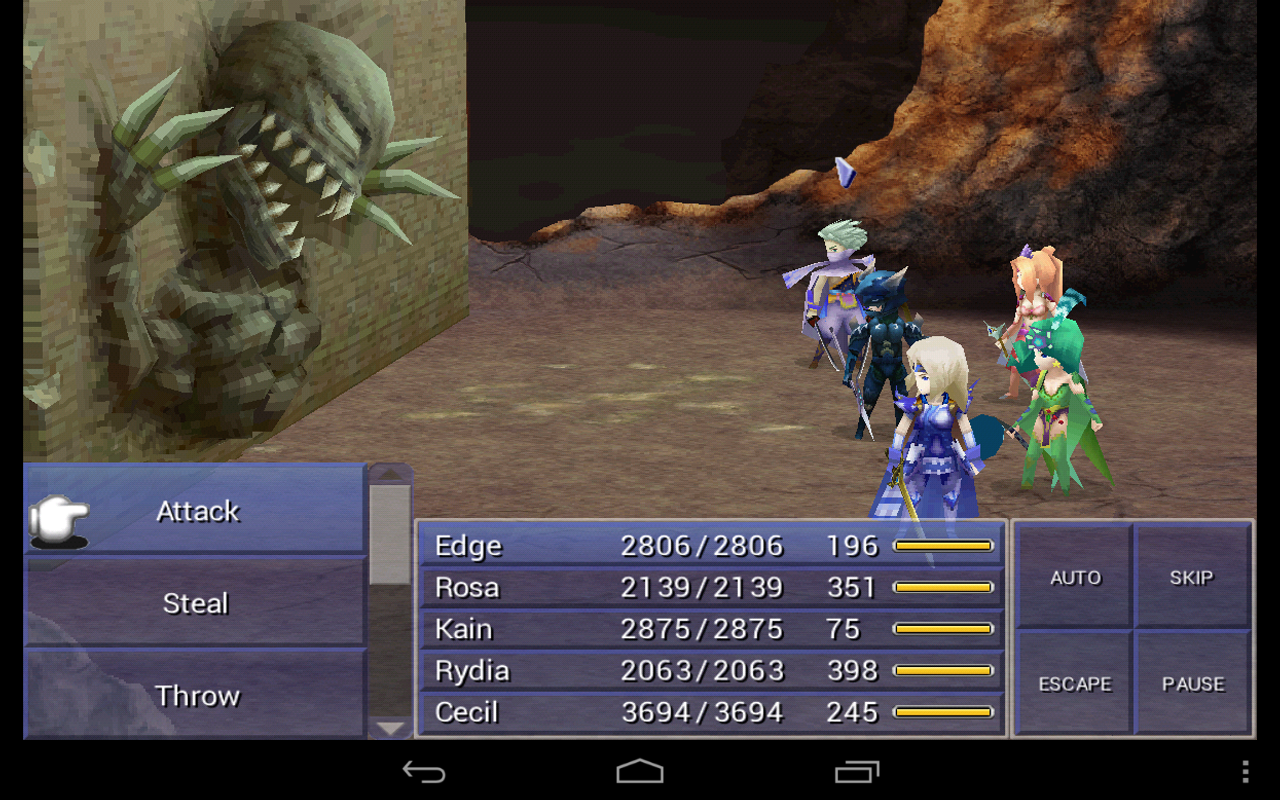 They're back after 24 years to bring an end to...a wall. 
Fans of the franchise, and there's over a million of them here, will enjoy this return to the classics.
29. Sid Meier's Starships (March 12th 2015)
It's got more of a story than your average Sid Meier game.
Developer: Firaxis Games
Genre: Turn-Based Strategy
Theme: Space Warfare
Set in the universe of Civilization: Beyond Earth, this game takes a different approach focusing primarily on military tactics. In Sid Meier's Starships you take command of a fleet or spacecraft to help planets, gain territory and resources to expand your forces. Follow the many quests, battle space pirates, marauders and enemy players for galactic supremacy.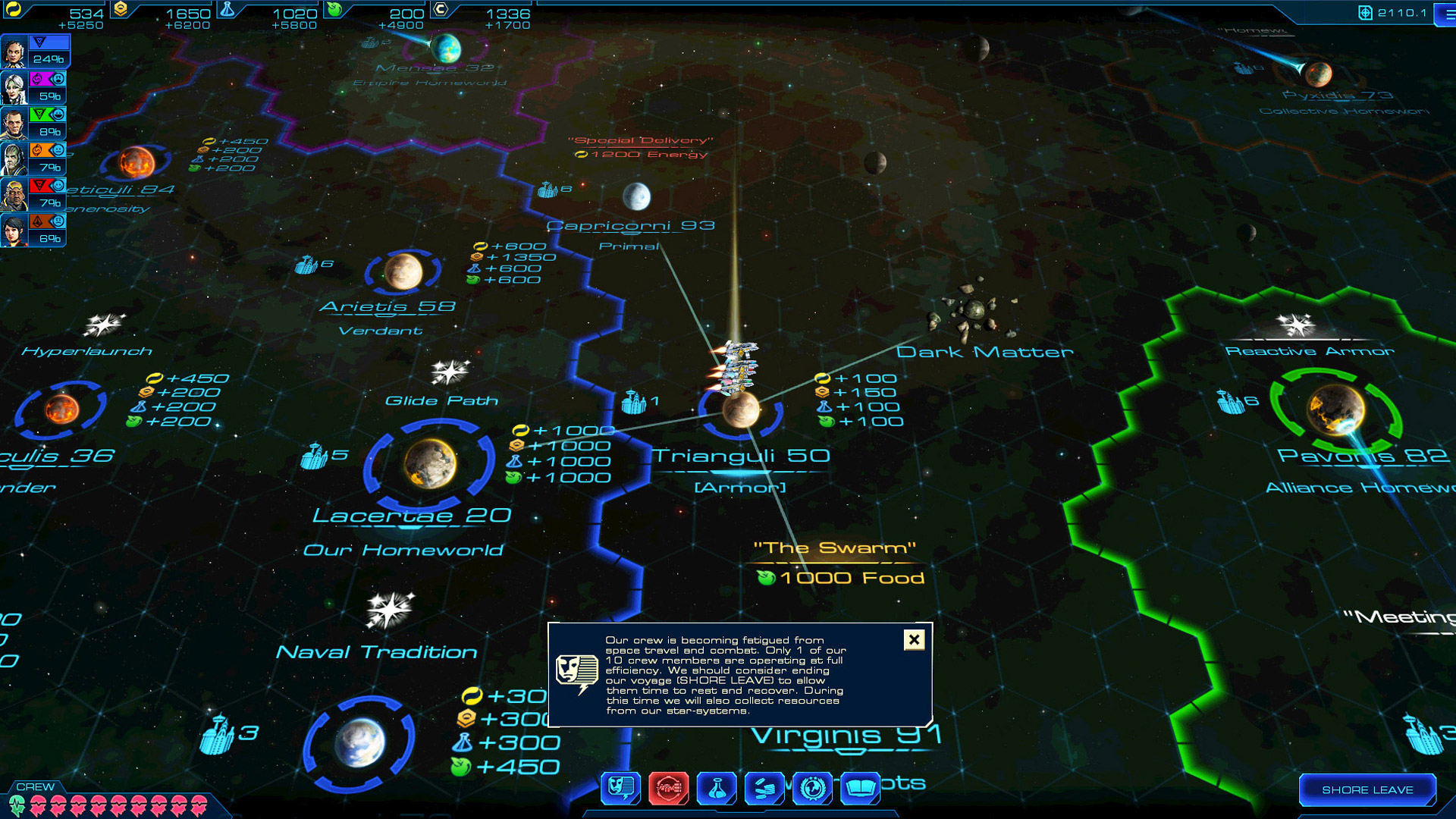 Lots of colors and numbers, what more could you want?
Sid Meier is a genius when it comes to games and he already has his own devoted fans, of which 90.000 gave this space conquest title a shot.
28. Magicka 2 (May 26th 2015)
Working together means trying not to kill each other. 
Developer: Pieces Interactive
Genre: Action Adventure
Theme: Combining Spells
The hilariously ludicrous cooperative game that had players at each other's throats is back! Now, with almost all the wizards wiped out after the Wizard war, the remaining four diversely colored spellcasters must rid the world of evil again, aided by their guide Vlad. Master your usage of spells to assist teammates, or at least not to burn them...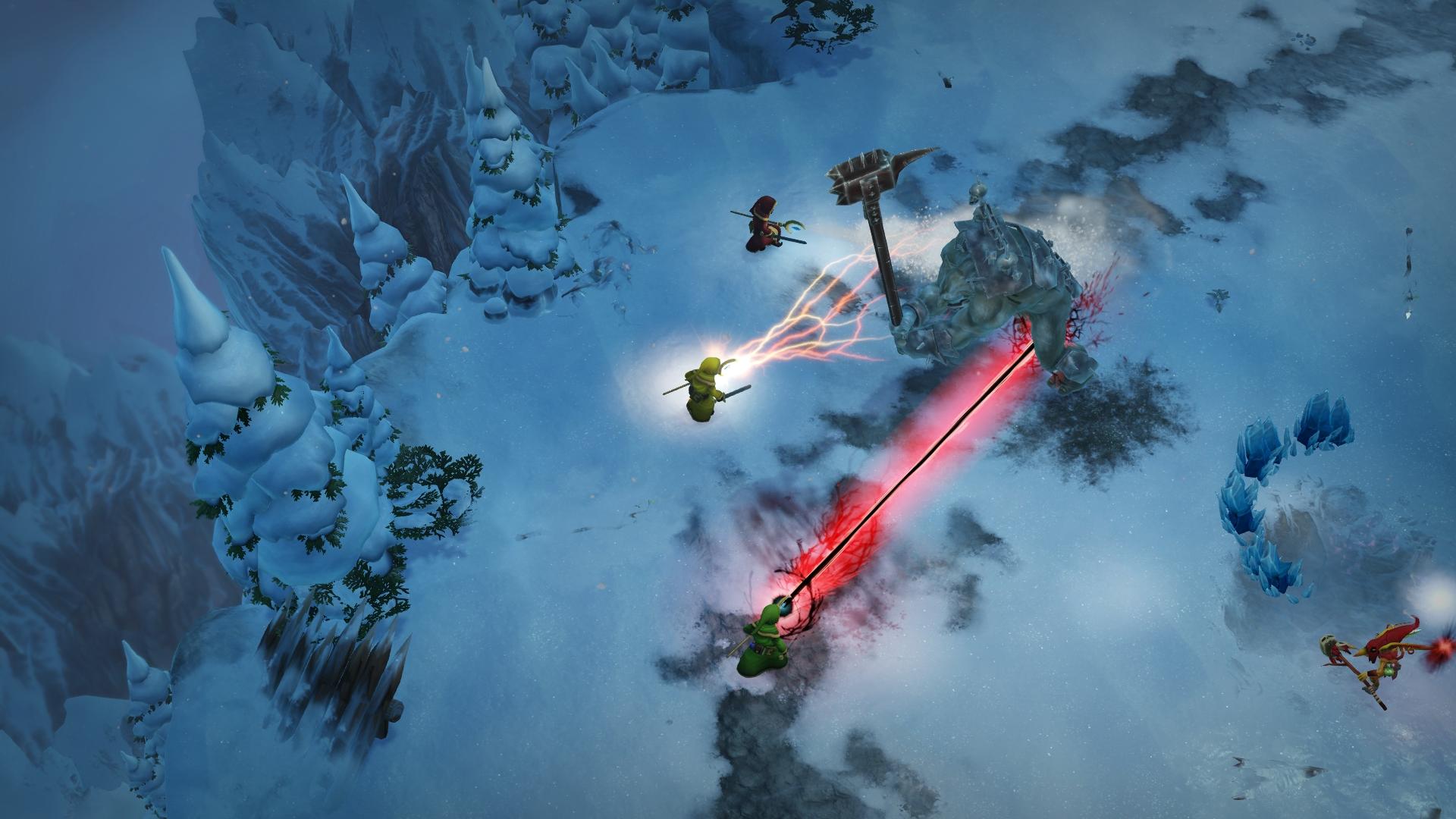 Pretty sure one of them is using the dark side of the Force. 
Over 110.000 players are hating each other right now due to a stray fireball. Join the madness and maniacal laughter with the ultimate fun-filled party game.
27. Grey Goo (January 23rd 2015)
A nice long official preview from the devs. Good job guys!
Developer: Petroglyph
Genre: Real-Time Strategy
Theme: Sci-Fi Warfare
If you're tired of hoping for a new C&C game, then look for Grey Goo. Three factions, each with a unique system battle it out on a limited sized field in true, old-school, base and army building fashion.
Does the intricate base configuration of the humans appeal to you? Maybe you prefer the advanced battle machines of their rivals, the Beta? If you want a completely unique experience you must try the mysterious threat - the Grey Goo faction. Something for everyone!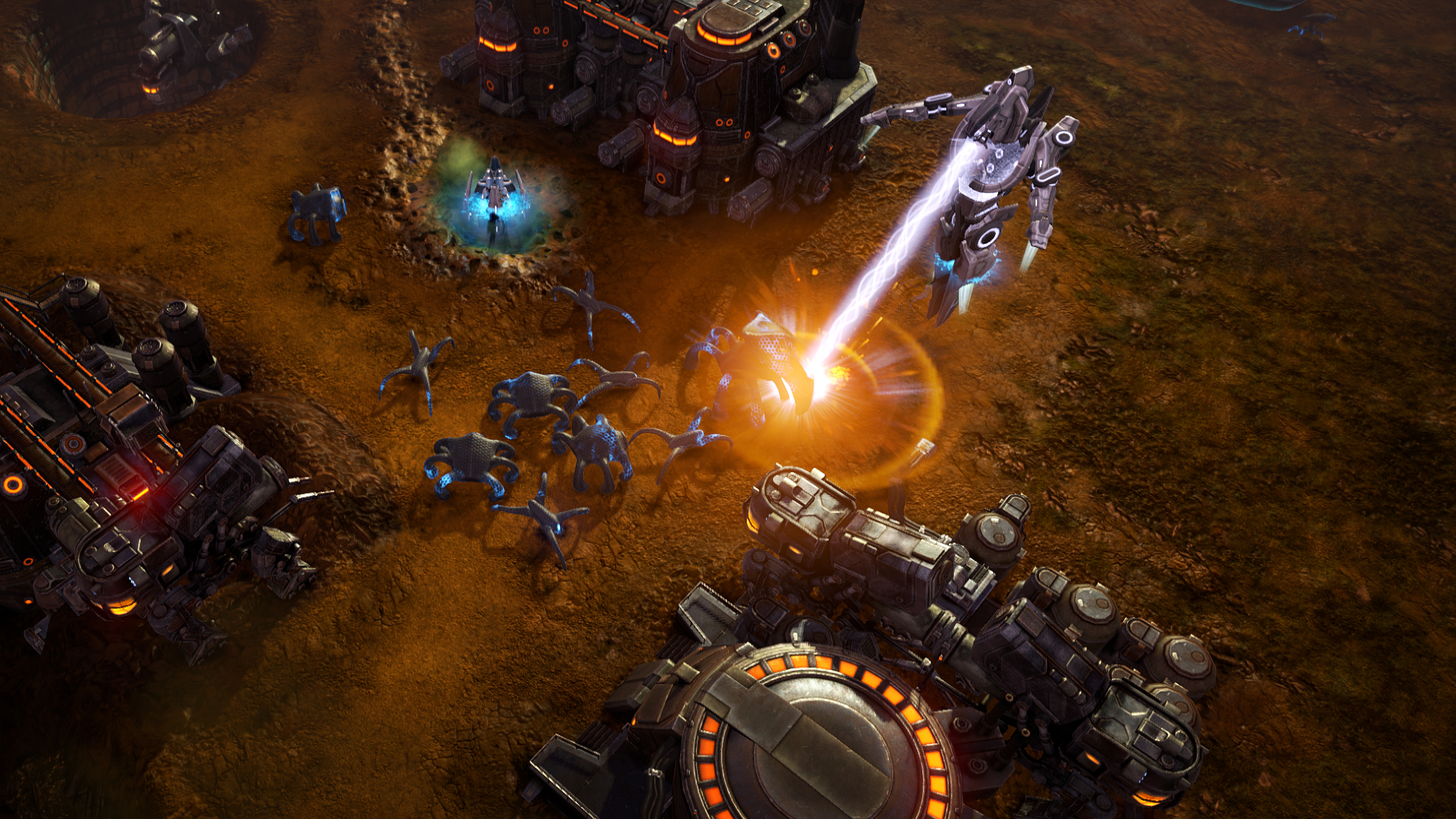 Terminator's got nothing on this.
Looks like the nostalgia trigger works with 100.000 eager to get back into the neglected genre. A true recreation of the classic sci-fi RTS.
26. Five Night's At Freddy's 3 (March 3rd 2015)
Definite contender for creepiest game ever!
Developer: Scott Cawthon
Genre: Point-and-Click Horror
Theme: Mascots turn Murderers
Thirty years after Freddy Fazbear's Pizza closed its doors, a new horror theme attraction was opened as homage - Fazbear's Fright. Good job they constructed it using materials salvaged from the restaurant and decided to hire you, a new employee to work as night security. This time you have access to security cameras, the facility's audio system and ventilation. See if you can survive another five nights!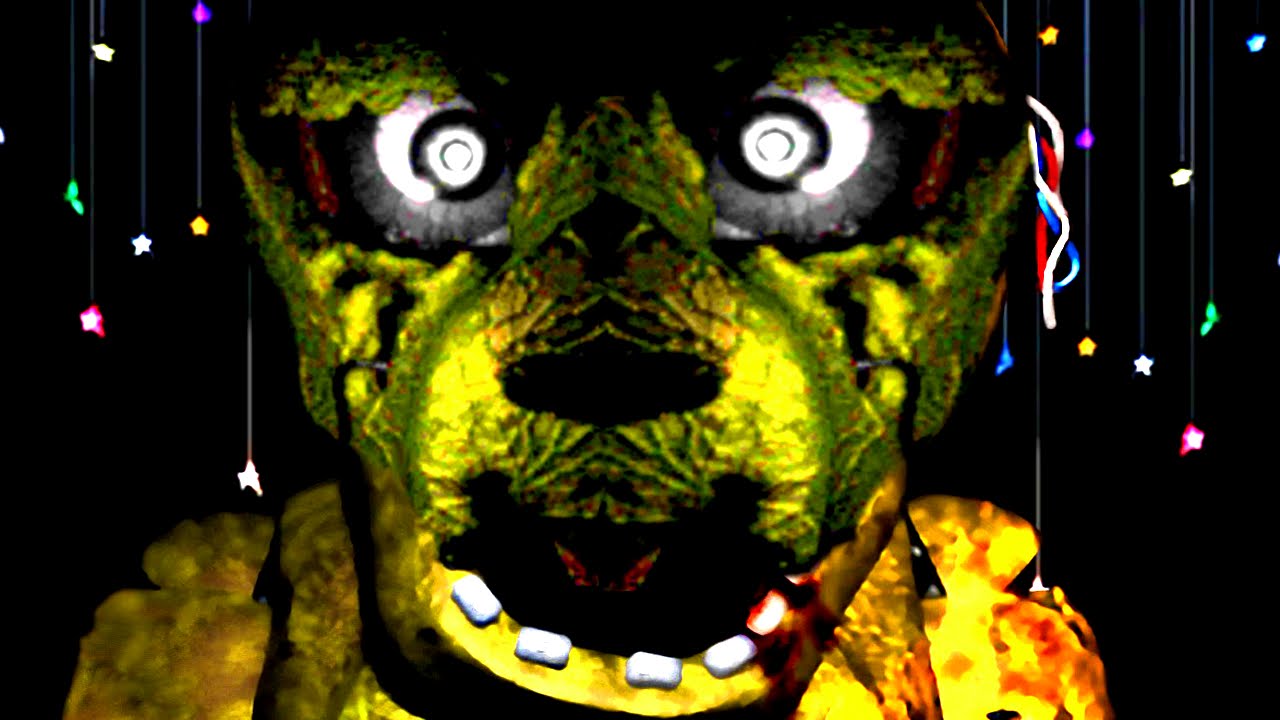 Boo!
A one-man game-made-hit with over 180.000 players! Never has a horror game made you feel this helpless.