Halo Infinite's development marred by plague and too much outsourcing
Updated: 21 Aug 2020 5:35 am
Luckily, the helmet prevents anyone from seeing your tears.
Global pandemic and lack of communication to blame for delay
According to a report by Brad Sams, 343 Industries' development of the highly anticipated Halo Infinite was marred by the onset of the COVID-19 pandemic and, perhaps more so, the outsourcing of significant portions of Halo Infinite to third-party contractors.
Initially, according to Sams and confirmed by Xbox head Phil Spencer, the single-player and multiplayer components of Halo Infinite were to be developed separately and rolled-out at different dates.
This was after 343 Industries community director Brian Jarrard directly called Sams out, denying the validity of his report.
Nothing to see here folks, this is not true.

— Brian Jarrard (@ske7ch) July 24, 2020
There was serious consideration given to splitting the components. But, according to Spencer in an Animal Talking interview, "It just didn't feel to all of us like the Halo release that we would want. So, in the end, I make the call based on the information they present."
Sams points out that outsourcing is common across the industry. Still, the communication between all the studios 343 contracted broke down, leading to plenty of issues leading up to the delay's announcement.
Sams also noted that there was a great deal of internal strife among the development team at 343 Industries, especially among leadership. Last year, Halo Infinite's creative director Tim Longo left 343 Industries only a few weeks after he "moved to a different role" within the company.
When asked by Kotaku, Microsoft said,
Roles and responsibilities of various team members regularly evolve to meet the needs of a game, throughout development… Mary Olson will now take charge of the Campaign team on Halo Infinite as the Lead Producer… Tim Longo has recently departed our team, and we are truly thankful for his many contributions to our games…
Then two months later, replacement Mary Olson also departs 343 Industries. This left many on reddit alarmed and wondering just how off the rails Halo Infinite's development has gone.
Halo community manager John Junyszek took to reddit to quell the rising panic among the community,
Hey all – I wanted to jump in and clarify what Tim & Mary's roles were at the studio, because there seems to be quite a bit of confusion here. Before that happens though, I'd like to reassure everyone that the entire Halo Infinite team is rallying behind the game and is working hard to make sure we can execute on its vision… there is no creative dilemma inside the studio, and there's no writing on the walls.
The conflicting reports and odd timing of the departures create a sense of suspicion that makes it hard to believe 343 when they say everything is fine. They're not lying, per se, they're just trying to keep audiences calm. It's like when someone tells you, "The government isn't spying on you," or "There's no pedophile ring among the world's elite," or "There is no war in Ba Sing Se."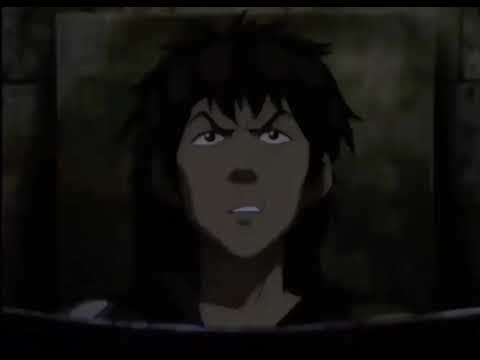 There is no war in Ba Sing Se
Also, according to Sams, some working on the upcoming Halo Showtime series revealed that the production would often take priority over Halo Infinite's development. He also reports that Infinite's marketing team was well aware of the impending delay, but still announced the multiplayer would be free-to-play anyway.
Now that Halo Infinite is delayed to who-knows-when 2021, there is still a lot of confusion in the air. Hopefully, judging from 343's partnership with Elgato, we'll soon be getting some new updates and a bit of clarity in these "uncertain times."